/ Jakarta, Indonesia /
/ Story: Baralee / English version: Bob Pitakwong /
/ Photographs: KIE, Mario Wibowo /

Introducing a prototype of the small café well thought out as place for a rendezvous. Aptly named Tanatap Ring Garden Coffee Shop, it's a work of outstanding artistry integrating restaurant space planning with nature to form a cohesive oasis of calm. The key elements of design include a sloping garden beautifully ensconced in a stadium-like enclosure. There's a circular path at the top of the stairs for a leisurely stroll. At intervals, the paved path is marked with outdoor tarp canopies for protection from the sun. It sends out one important message — time well spent is time spent in the great outdoors.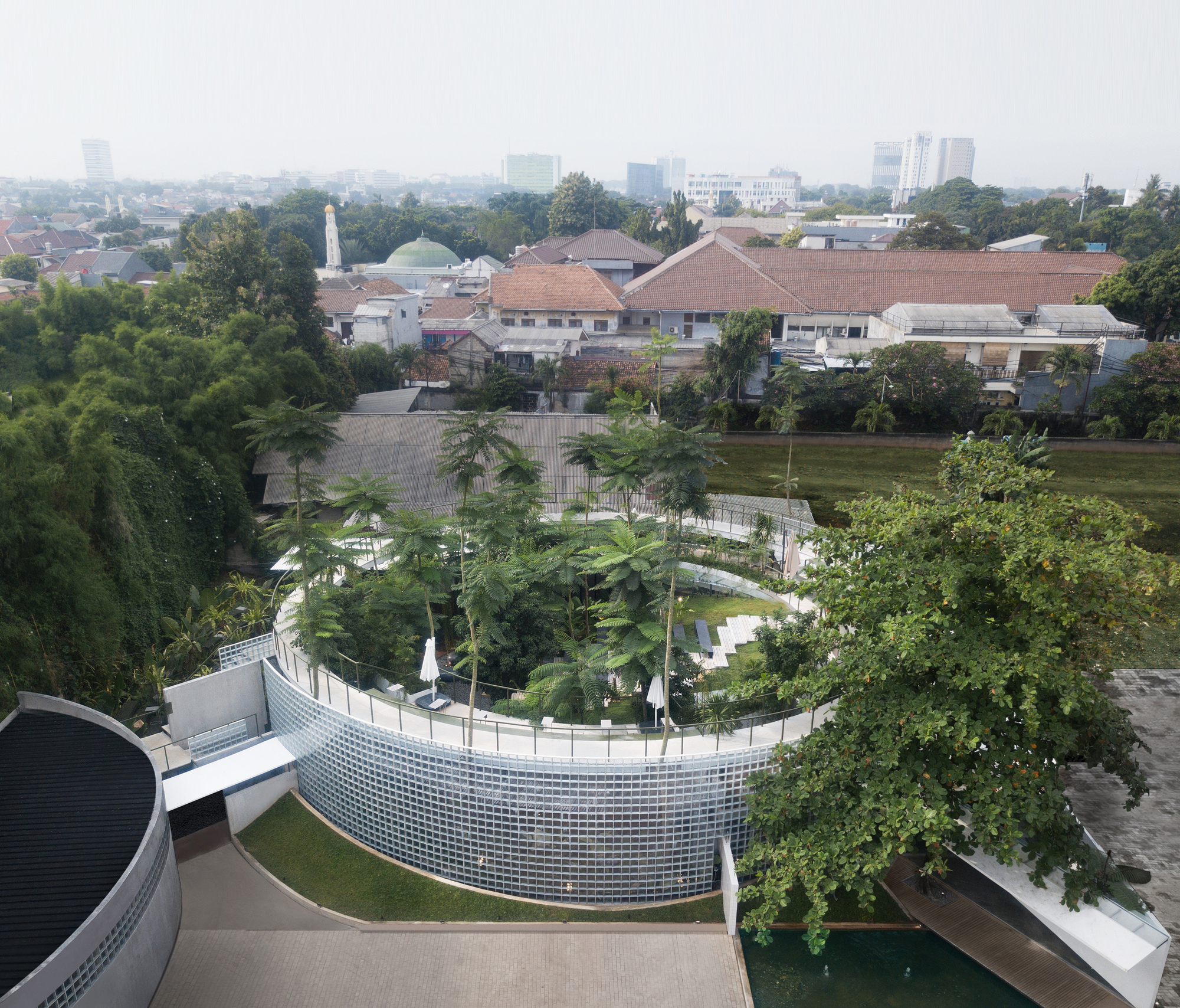 The theme of an enchanted garden cafe is derived from a simple question. "What is it like if a piece of architecture behaves like it's non-existent?" In this particular case, the centerpiece of the project is a lush tropical garden enclosed by a circular glass-block building envelope.
It's home to a café space that lies hidden in plain sight, concealed by a grassy knoll that blends perfectly into the surrounding landscape. It's a meeting place where people mix socially and interact with one another bringing youthful exuberance to this part of the city of Jakarta.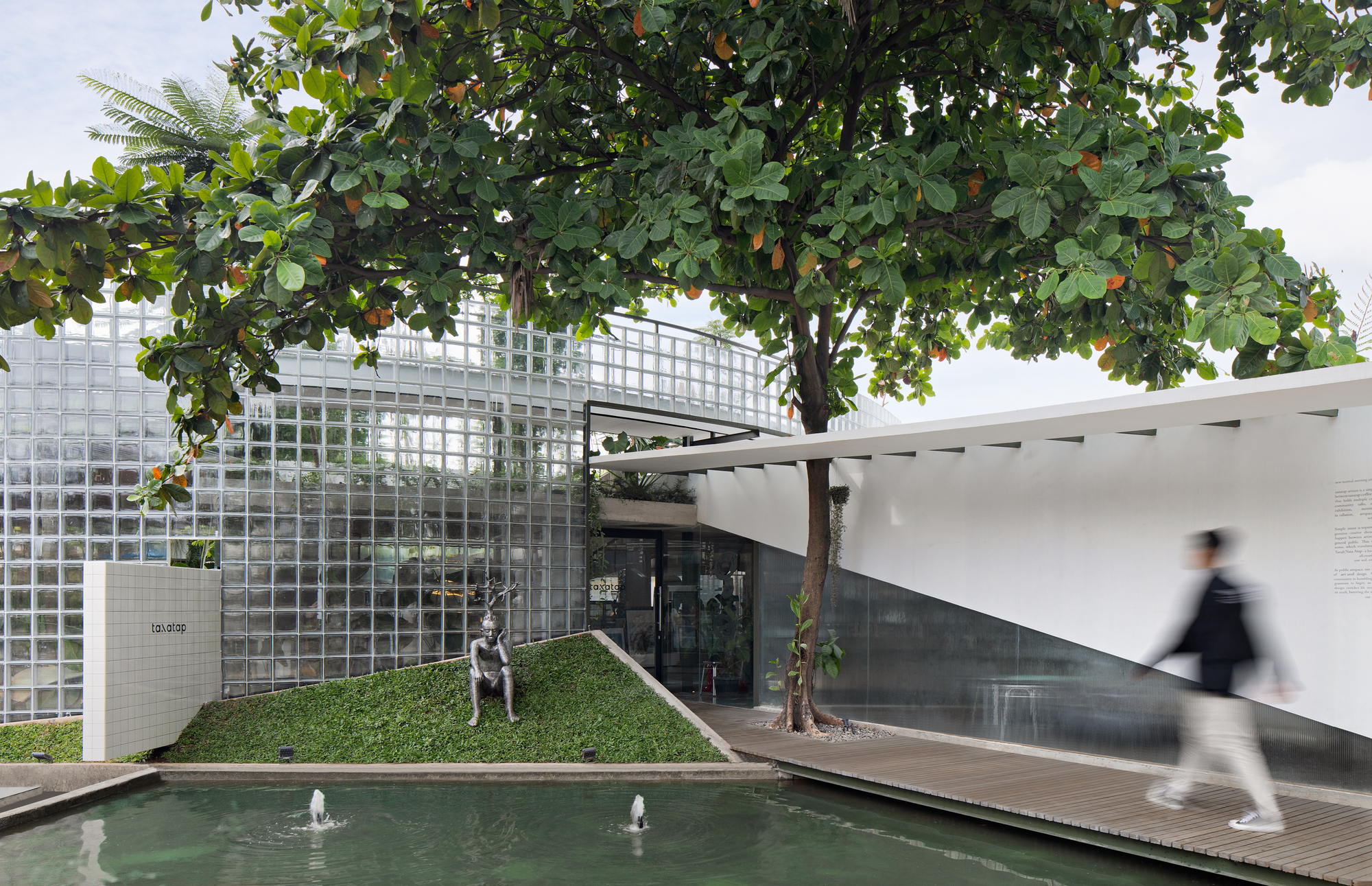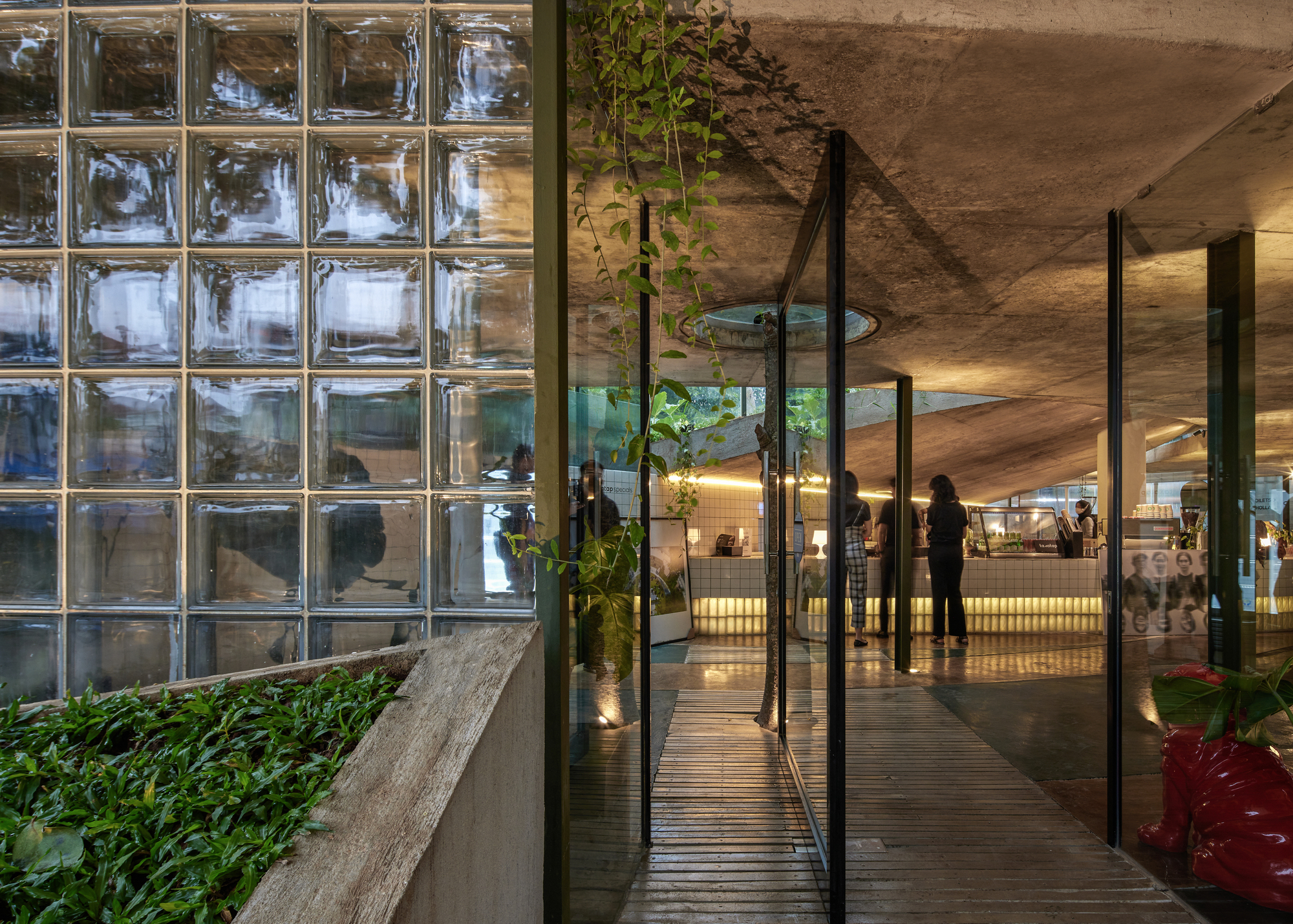 With respect to construction, Tanatap Ring Garden Coffee Shop is the result of three design strategies combined.
First of all, it's well planned to blend with the healthy foliage of a tropical forest setting. This is evident in the preservation of all the existing trees on the property.
Secondly, the circular building envelope is designed to encompass all positive aspects of ornamental grounds where plants grow luxuriantly. Located at the center of the floor plan, the café covered by a grassy knoll affords a large room where people meet plus plenty of ample spaces for relaxation. A few steps away, remarkable garden design offers sensory pleasure and the opportunity of reconnecting with nature.
Lastly, it's about enhancing customer experience by merging indoor and outdoor spaces bringing them together into a cohesive whole.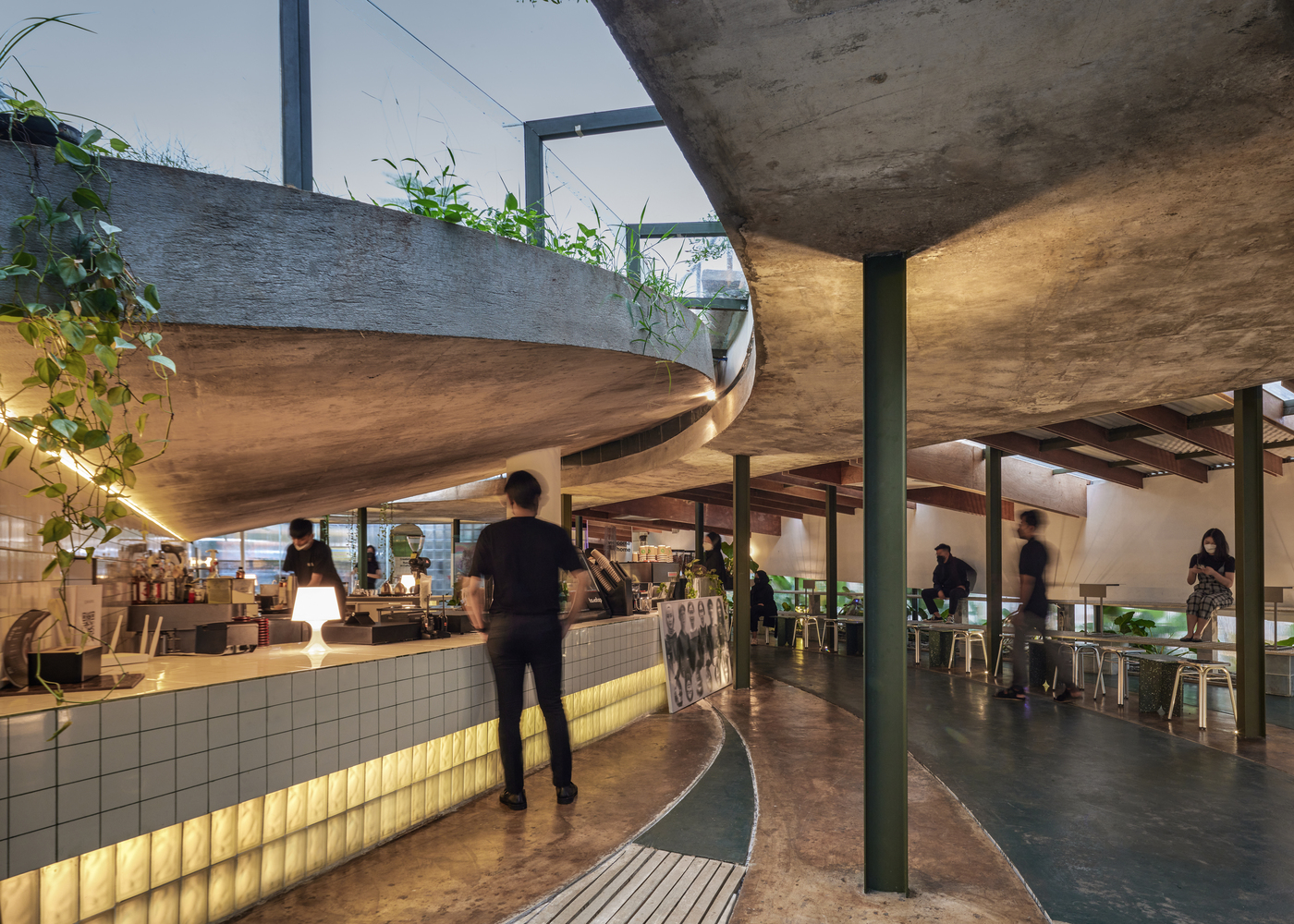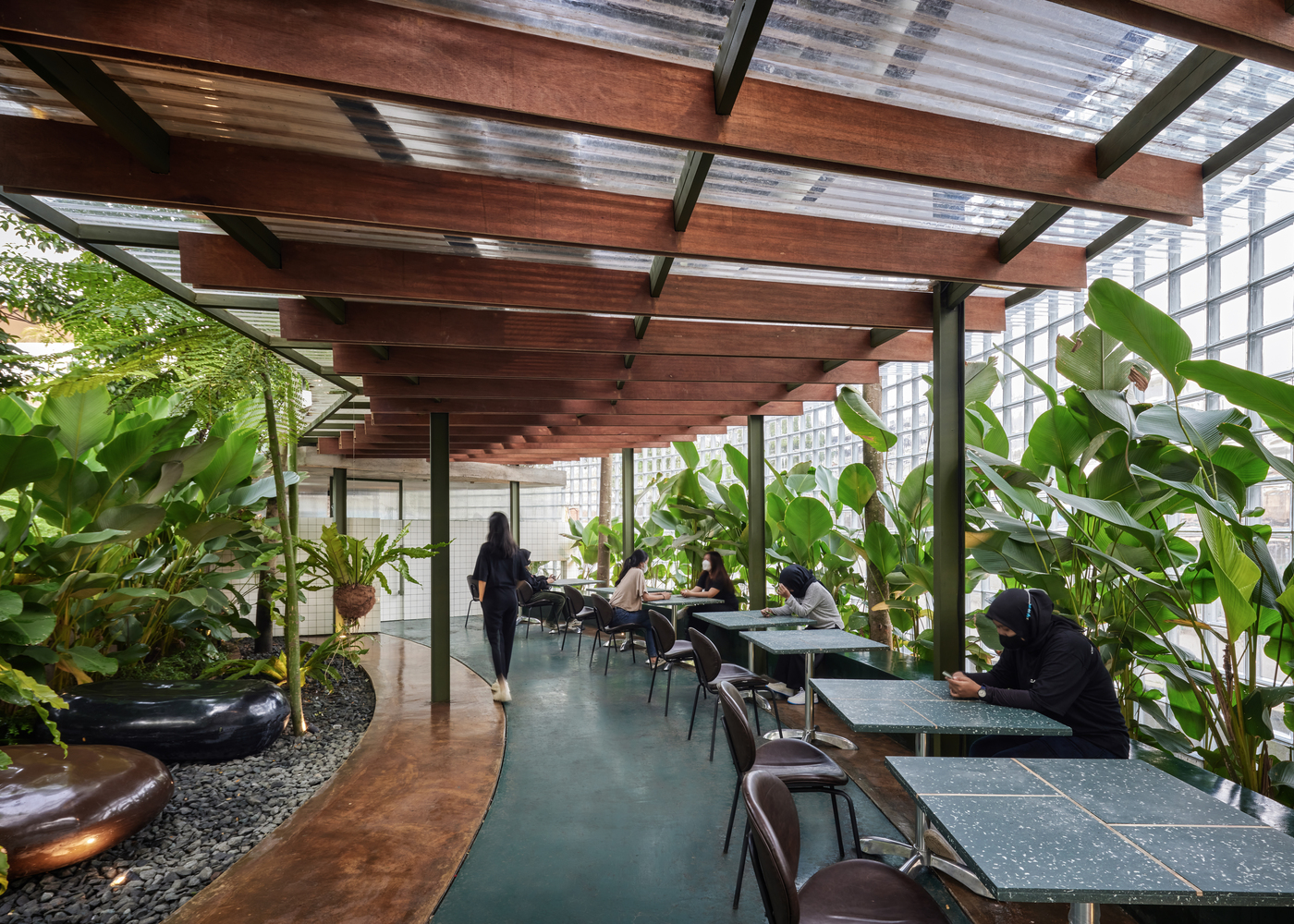 The overall effect is impressive. It's a layout that strikes the right balance between the relative size of the project, the building materials used, and the impact of color, texture and natural light in the design process.
To reduce the harshness of the built environment, the building envelope is made of glass blocks that allow maximum daylight between spaces. They add aesthetic appeal to the place and blend well with the existing trees.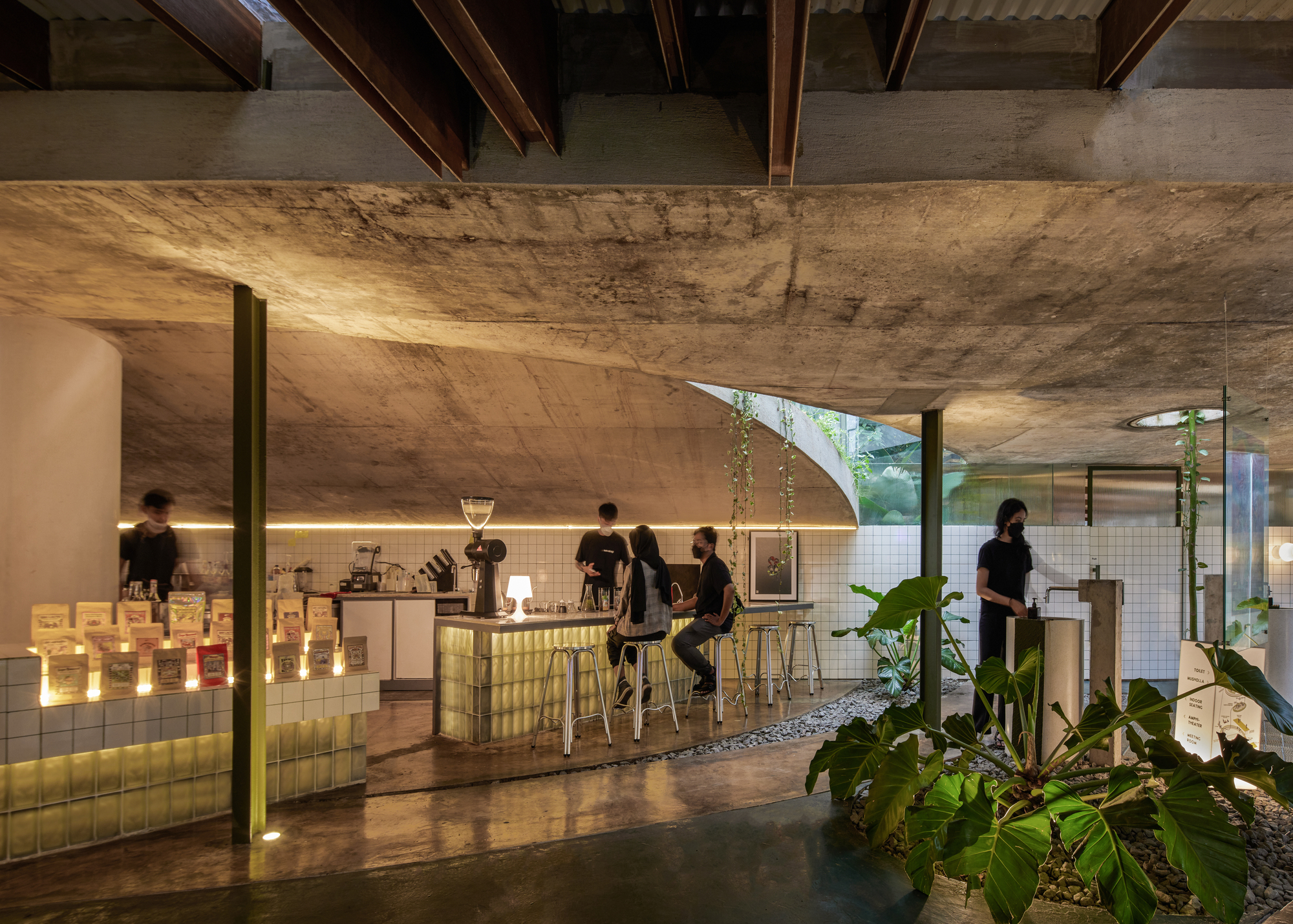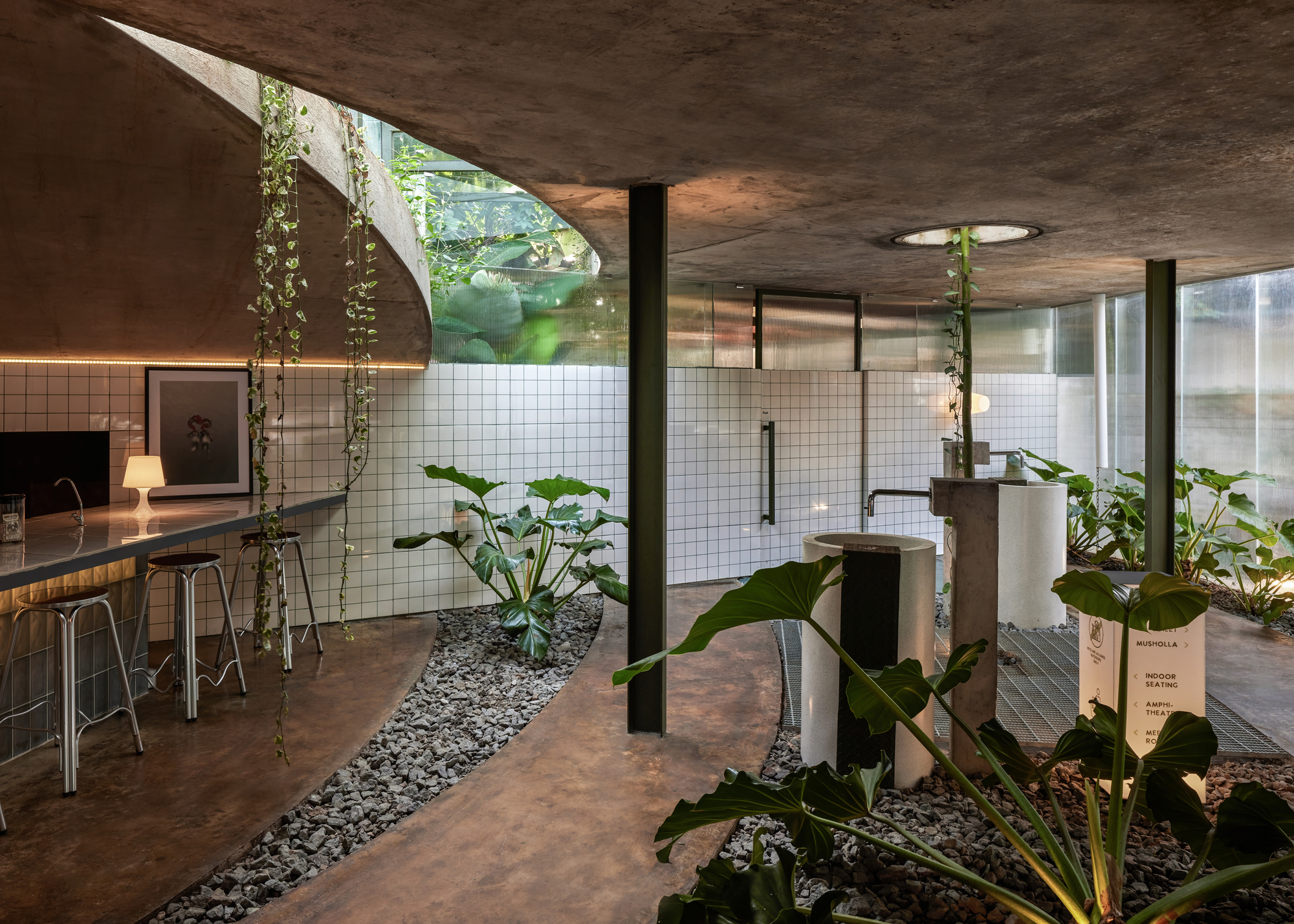 As regards functional design, walk into the café and you come to a counter bar occupying a central position. Carefully thought out design promotes ease of movement in every part allowing people to traverse through and around unhindered.
The circular glass-block wall that separates the interior from the garden is decorated with lush leafy plants. It's marked at intervals with plain-looking sets of tables and chairs for customers. Nearby, a corridor creates smooth transition between spaces giving access to the yard on the outside.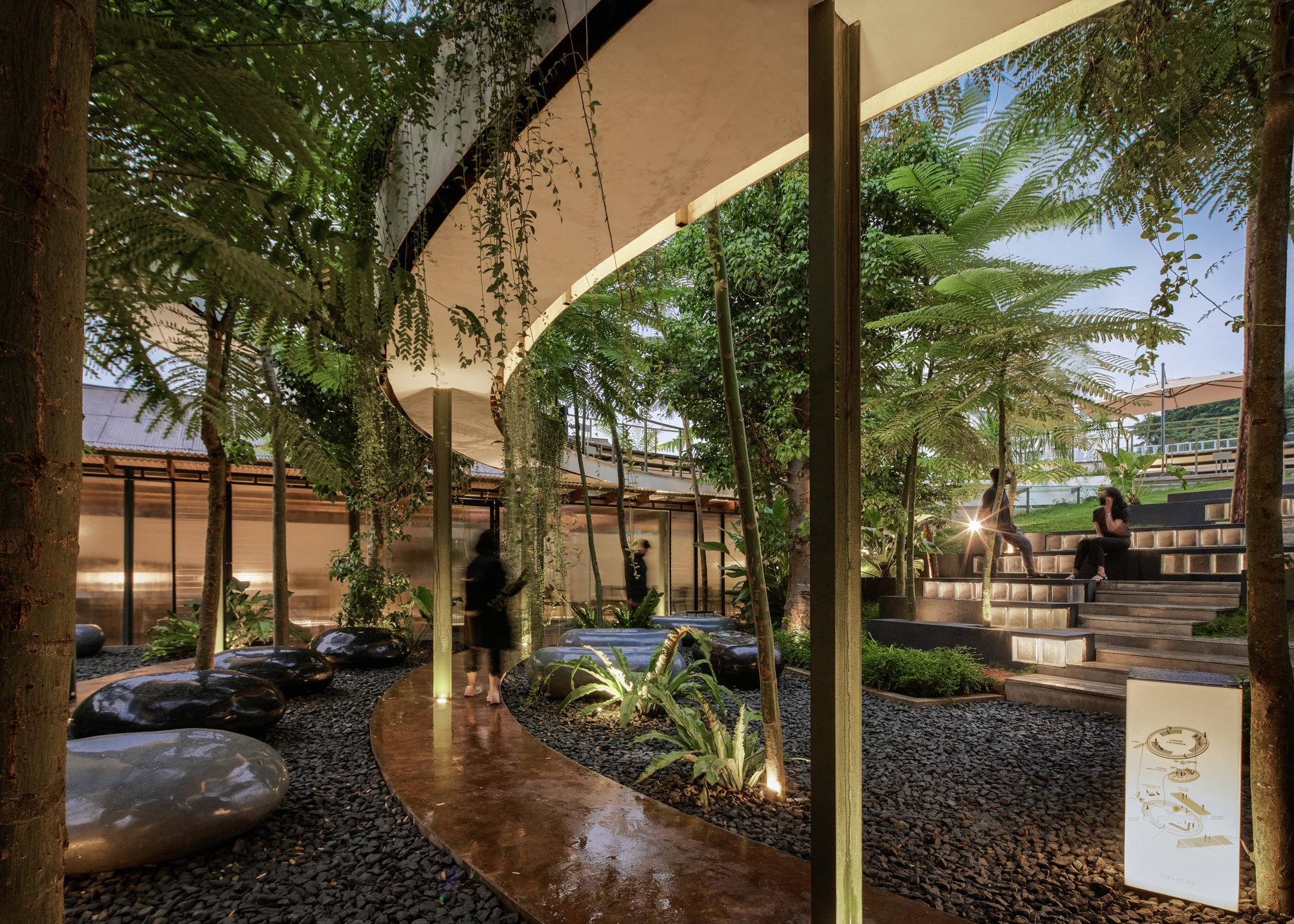 The nature-loving café project is built amphitheater style. Like so, the commercial space is positioned at the center of landscape design. It's a beautiful greenery-covered building adorned with tiers of outdoor seating set at intervals.
Meanwhile, the boundary along the outer circumference is filled with café seating situated directly below the concrete rooftop corridor made for a leisurely stroll. From here, a vista of high-rise buildings in Jakarta's CBD can be seen in full view from afar. All things considered, it's a piece of architecture devised from experience in tropical garden landscaping.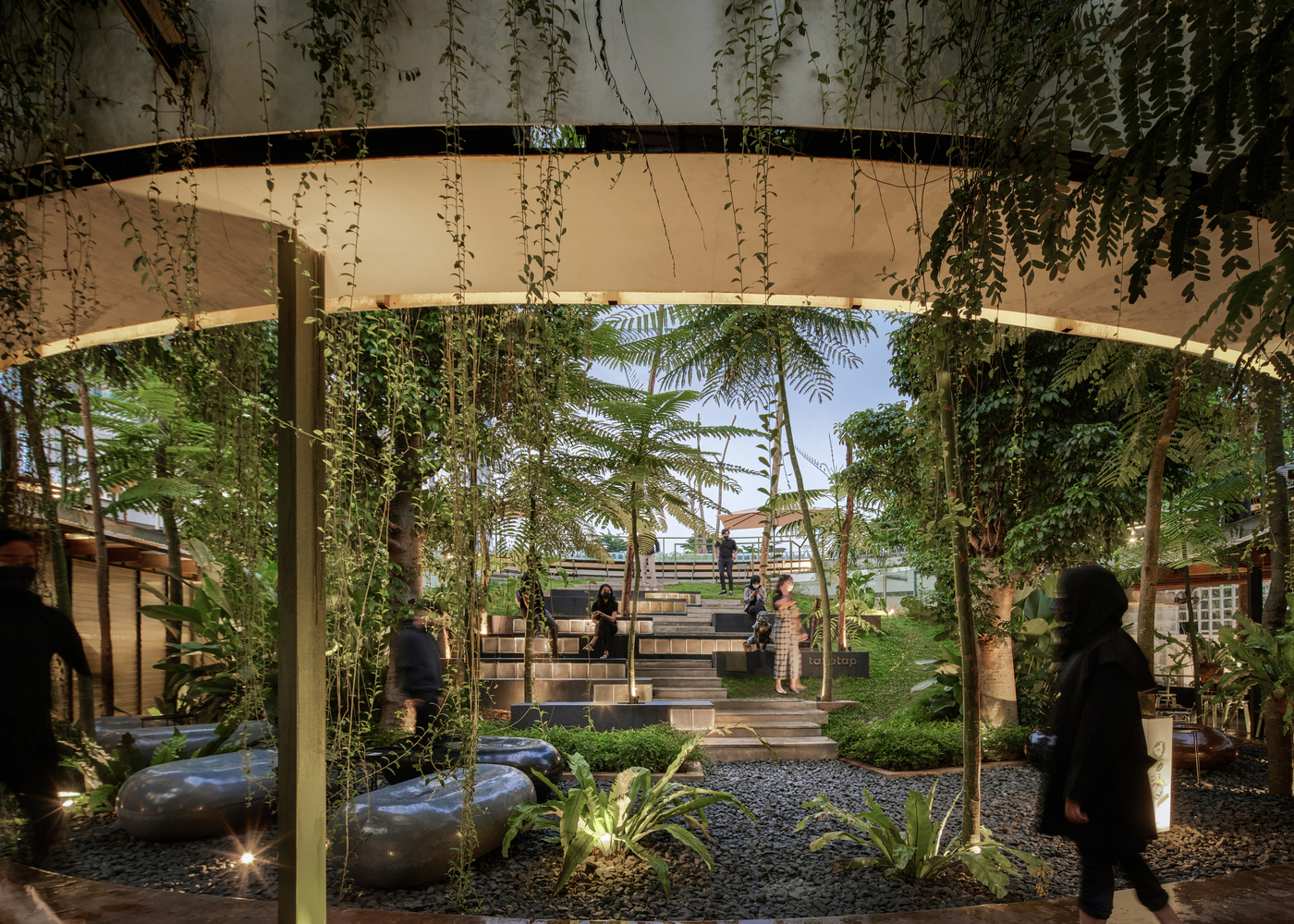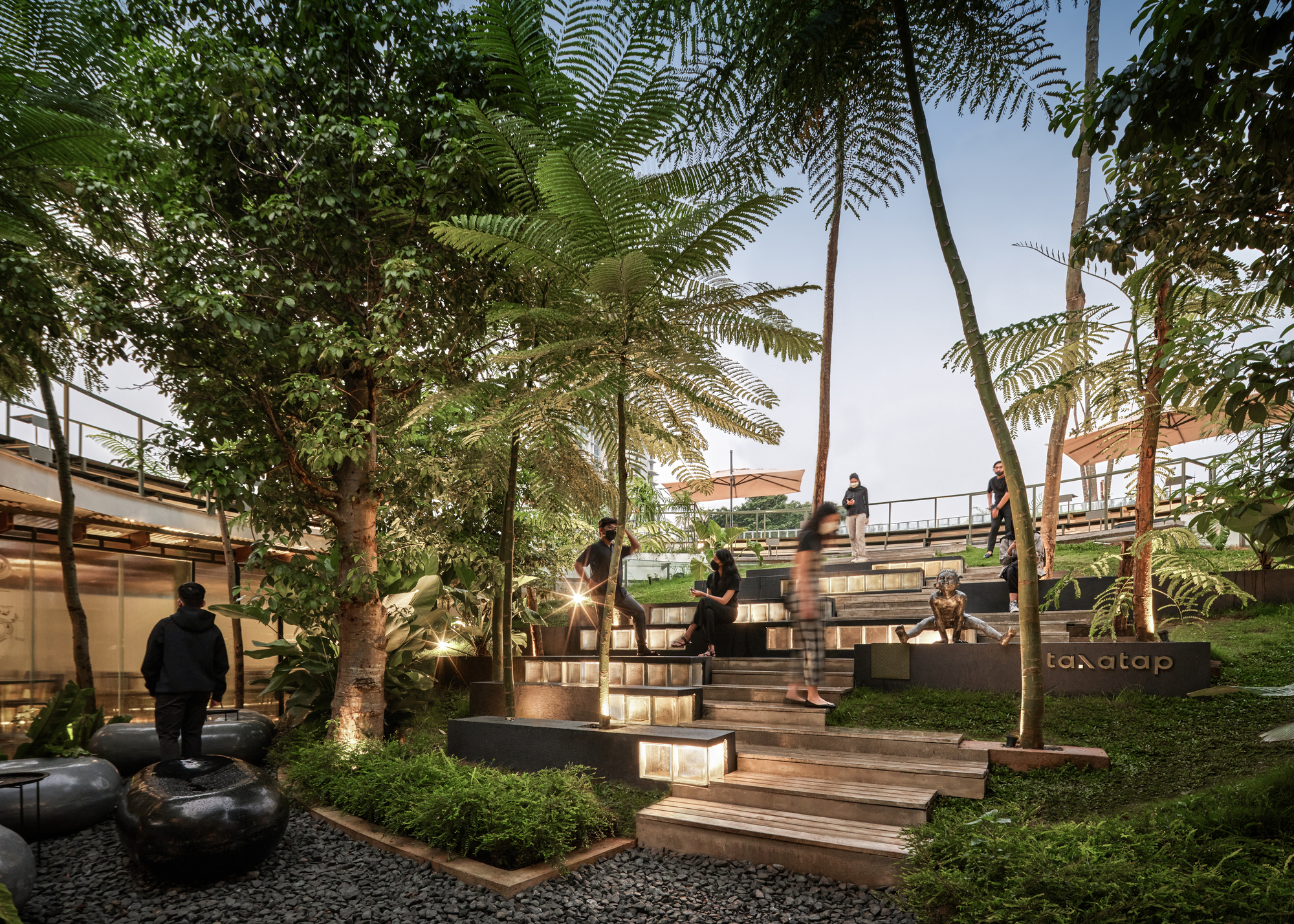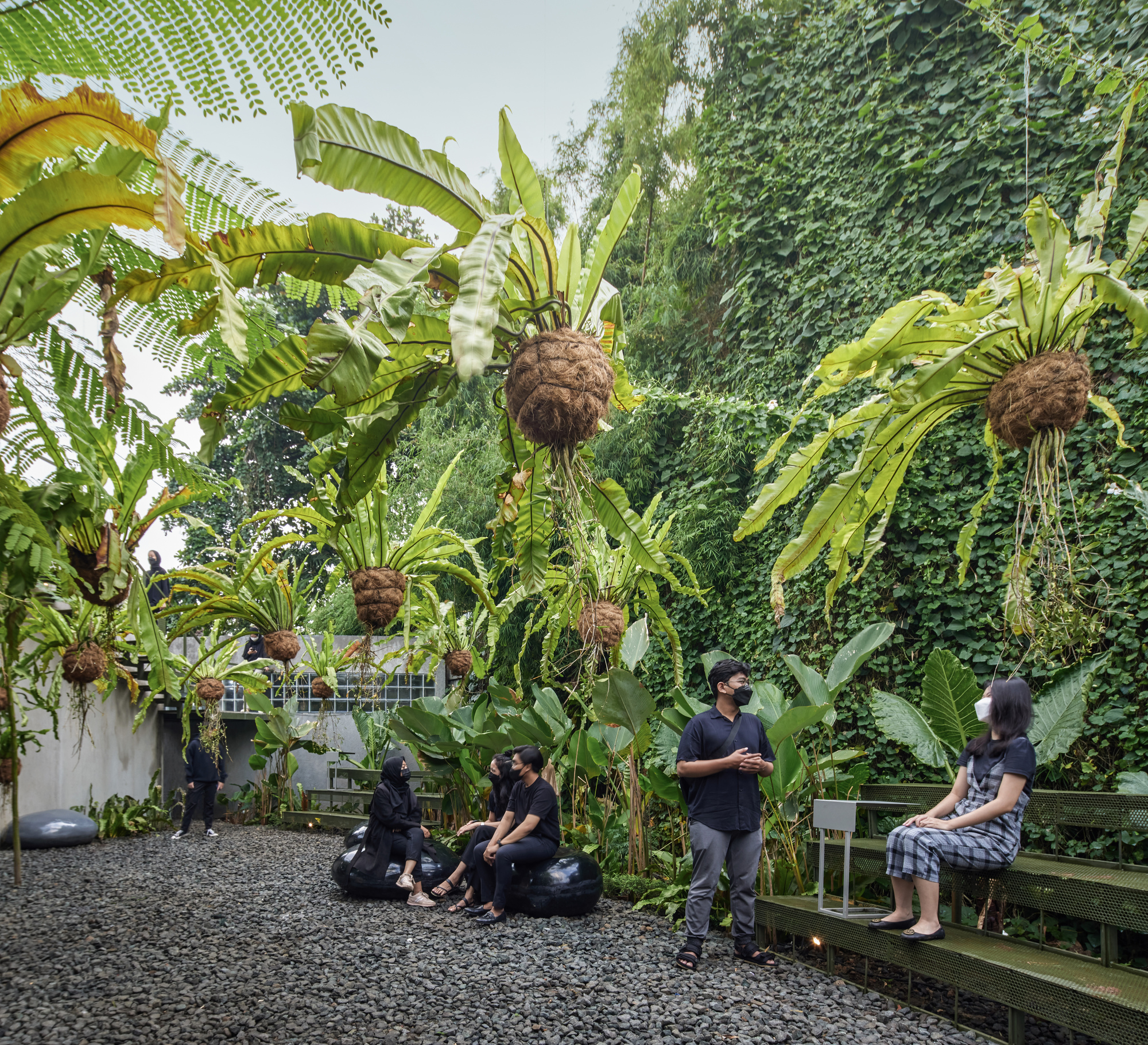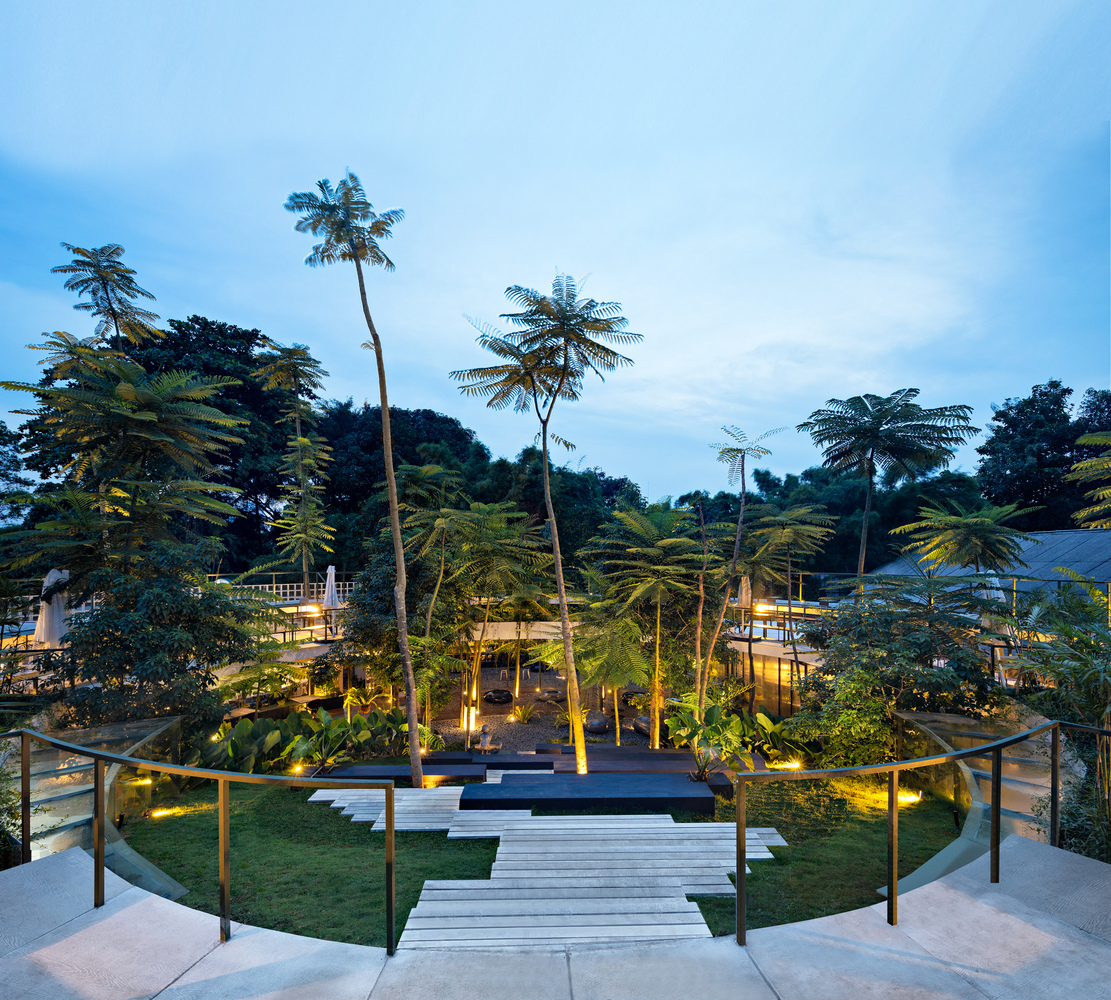 By design, Tanatap Ring Garden Coffee Shop is an experimental project involving new and innovative ideas for commercial space planning. In this particular case, it provides the opportunity of observing how users react to a less familiar environment. It's implemented with a view to identify the furniture choice, seating arrangement and features in hardscape architecture that are right for business.
It's a design that blurs the boundaries between indoor and outdoor spaces. The color green that fills the landscape has strong associations with nature, hence comfortable furniture and a conducive semi-outdoor environment make perfect sense.
Plus, it's interesting to discover how well-planned open design can facilitate social interactions in everyday life.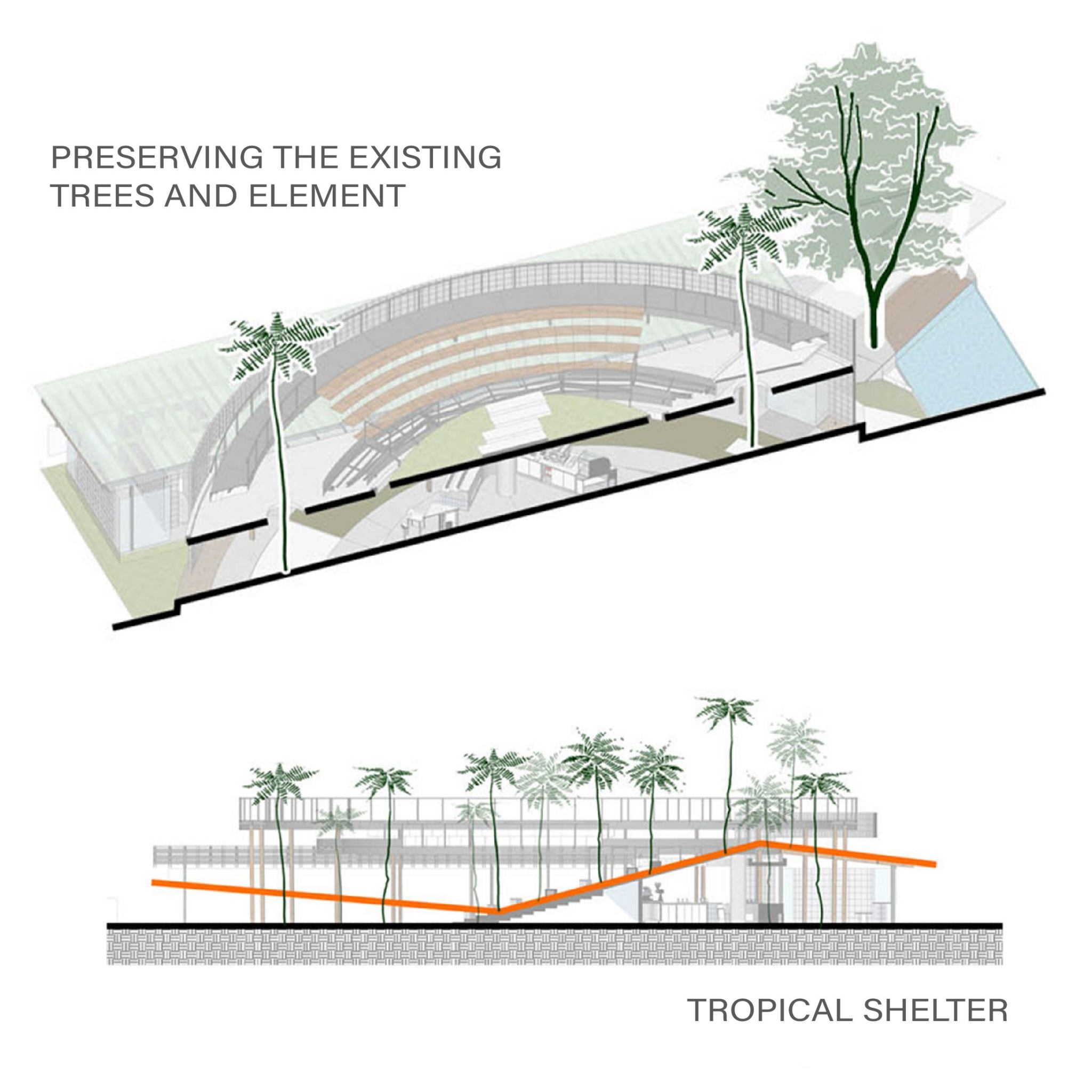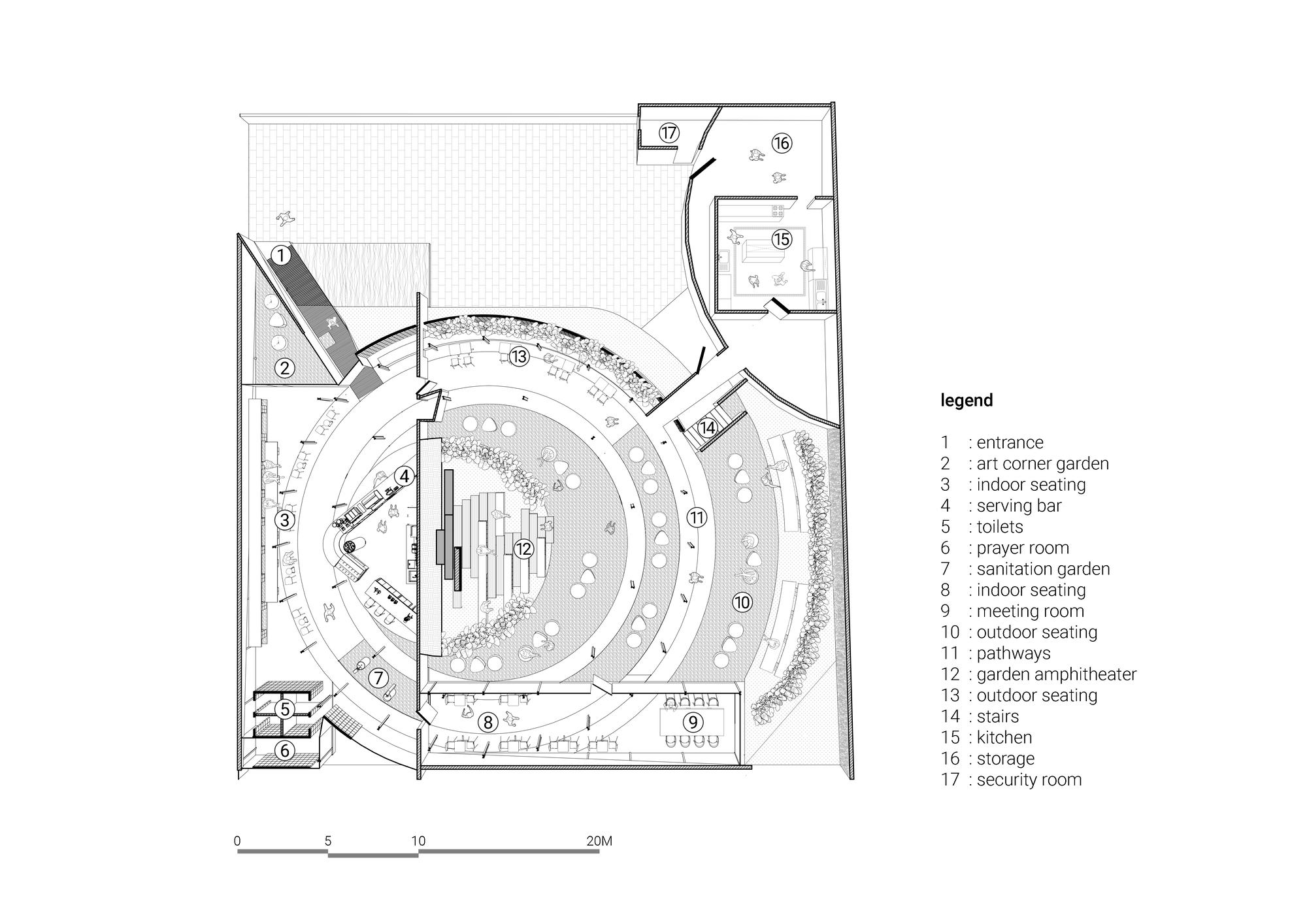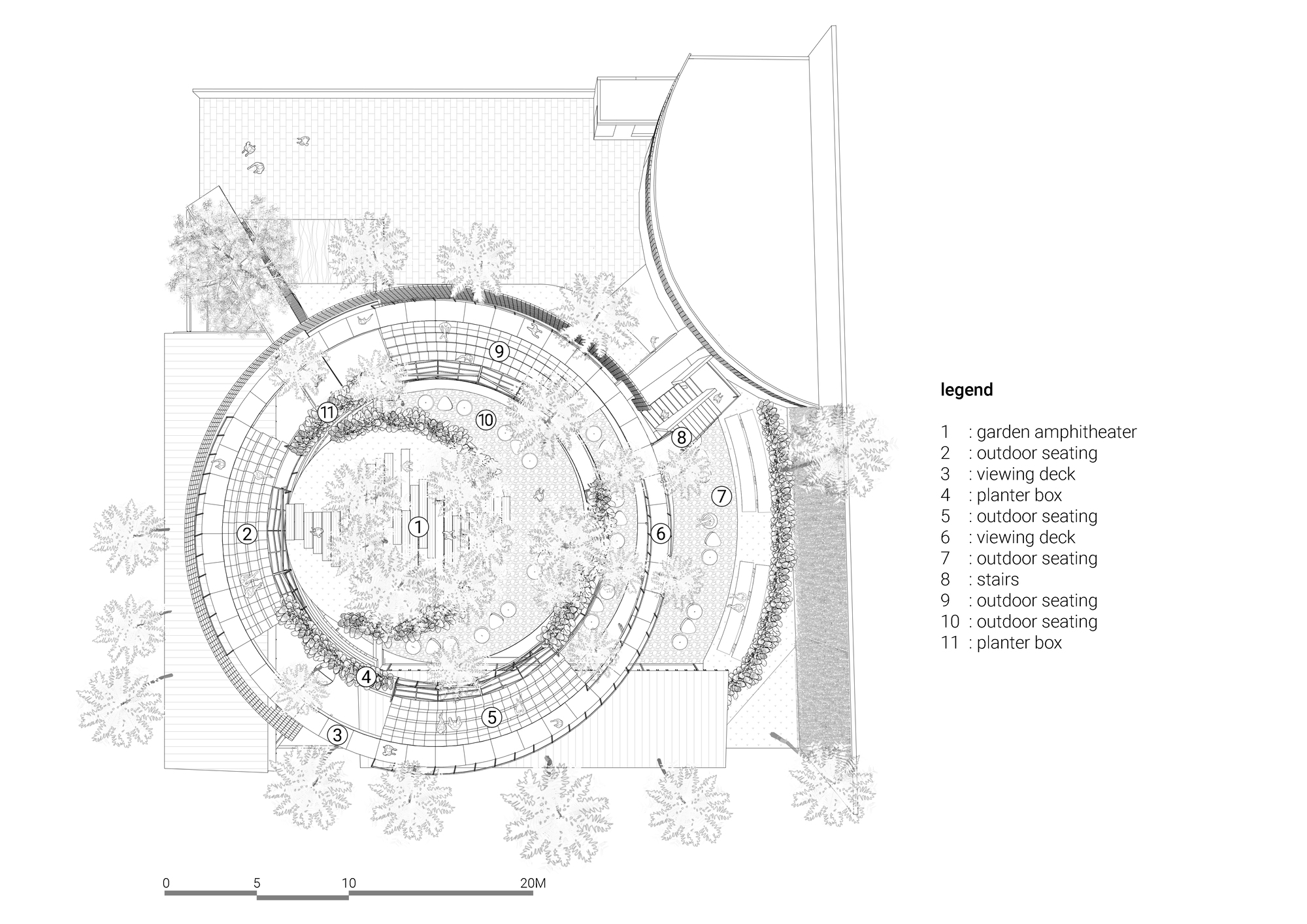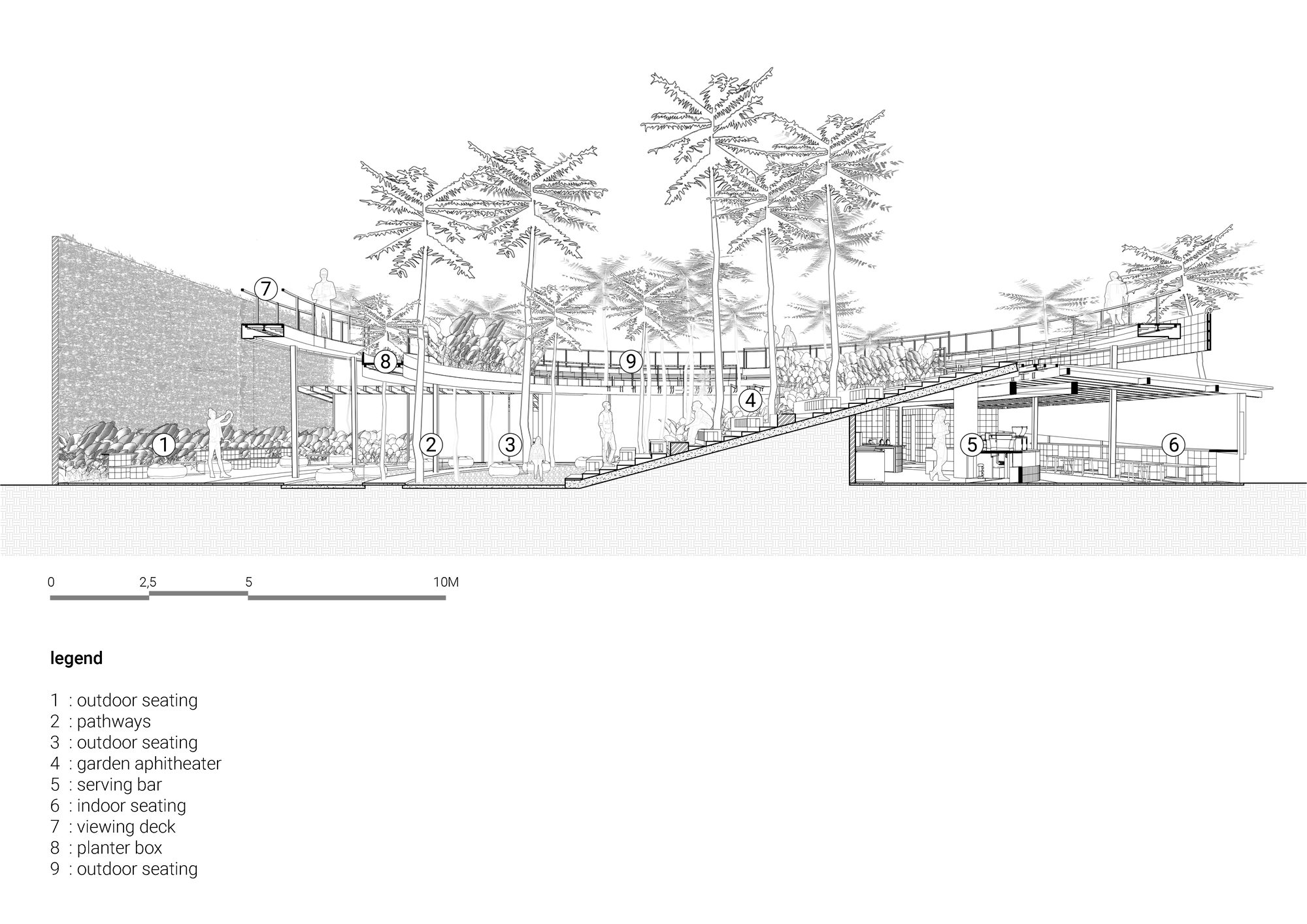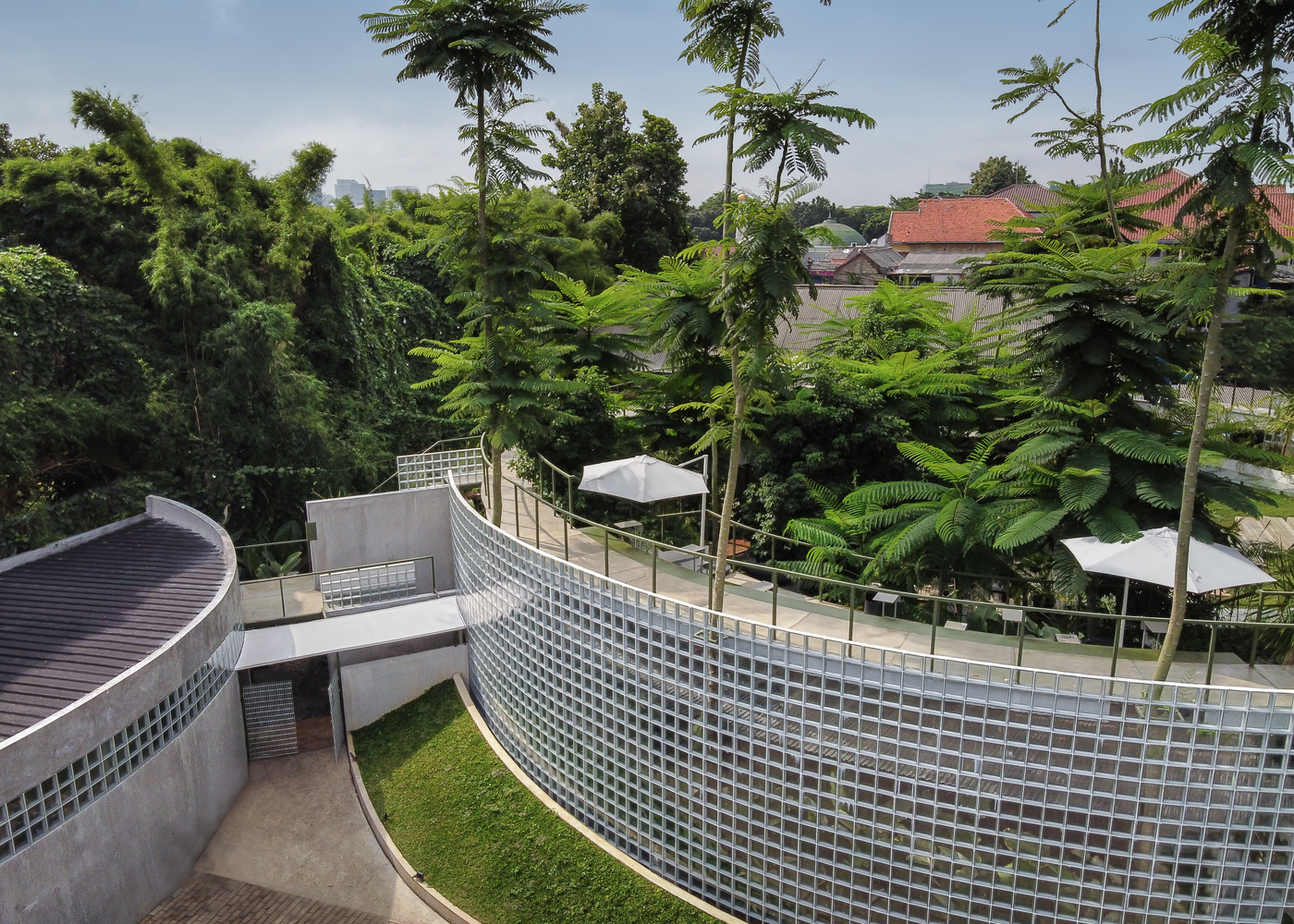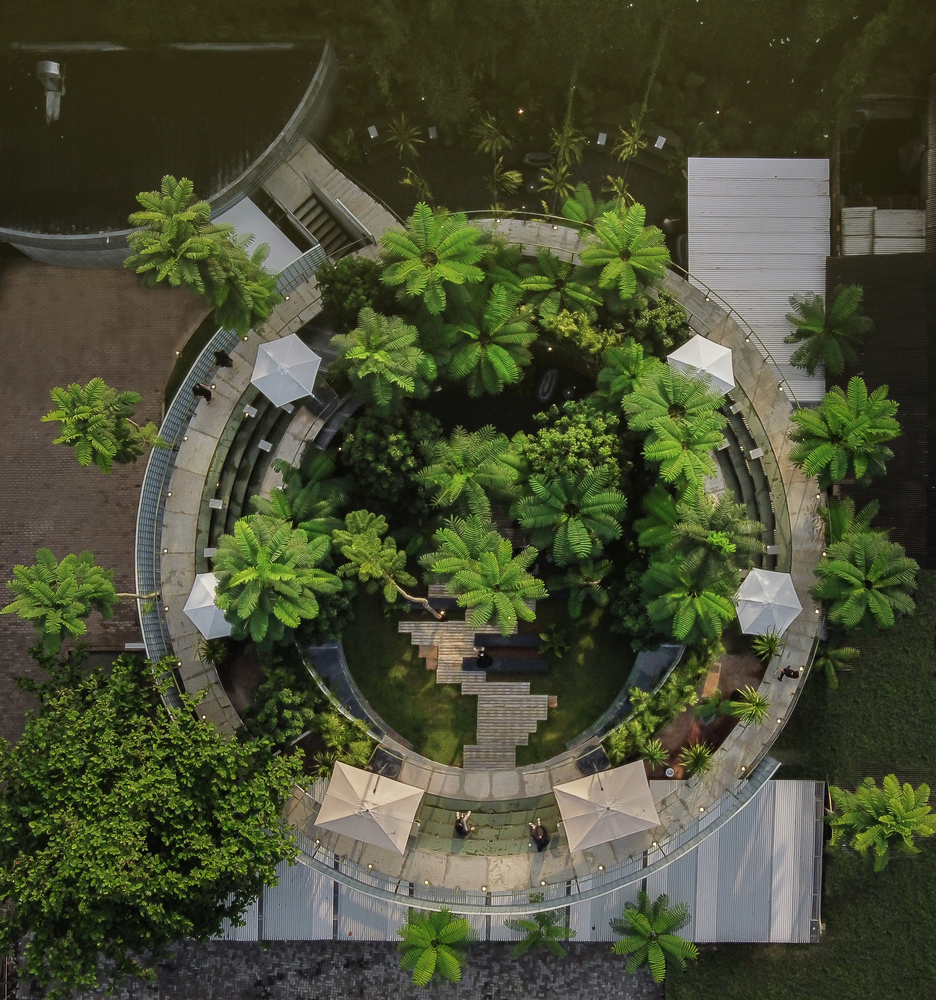 Aside from that, the recent outbreak of Covid-19 was also a factor that compelled the architect to undertake this experiment to determine how a commercial space with plenty of outdoor landscaping ideas performs in the ensuing days.
It's exciting to see how new ideas in outdoor environment design play a role in enticing people to spend more time outdoors and live a lifestyle more closely connected with nature, one of many actions people can take to support sustainable living.
---
Architect: RAD+ar (www.radarchitecture.net)
---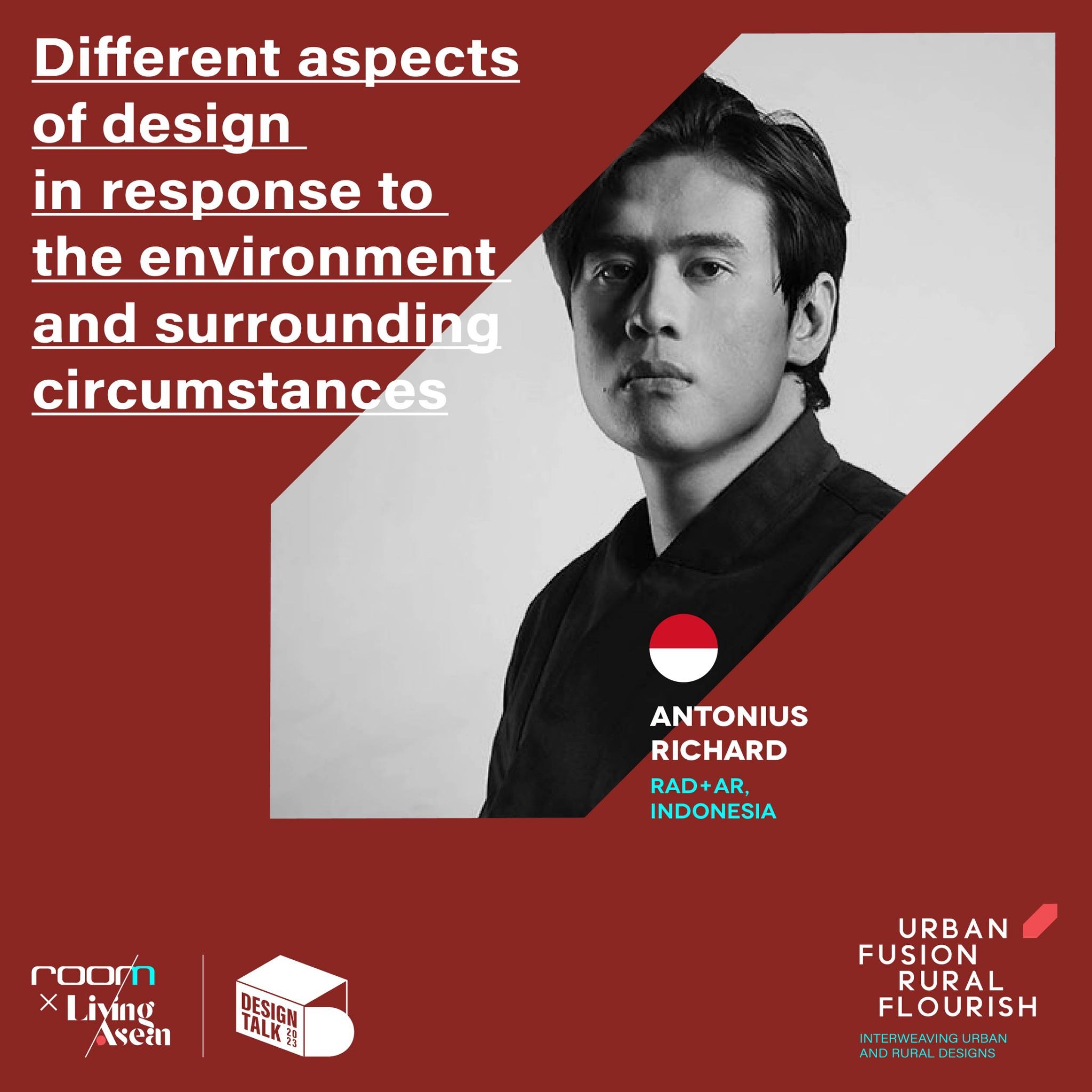 More about nature-inspired designs similar to the above-mentioned are waiting to be discovered. It's a chance to meet up with Antonius Richard, architect and founder of the architectural practice RAD+ar of Indonesia during the upcoming conversation event titled, "URABN FUSION / RURAL FLOURISH: Interweaving Urban and Rural Designs".
It's a part of the annual "room Books X Living ASEAN Design Talk." This year's panel of experts is made up of four distinguished architects from three countries. The Design Talk is scheduled for Sunday August 6 at the room Showcase zone inside BaanLaeSuan Fair Midyear 2023, BITEC Bang Na, Bangkok. It's an opportunity not to be missed. Mark your calendar!
For more details: https://livingasean.com/special-scoop/room-x-living-asean-design-talk-2023-urban-fusion-rural-flourish-interweaving-urban-and-rural-designs/
Register to attend at: https://amarinfair.com/booking/room-x-living-asean-design-talk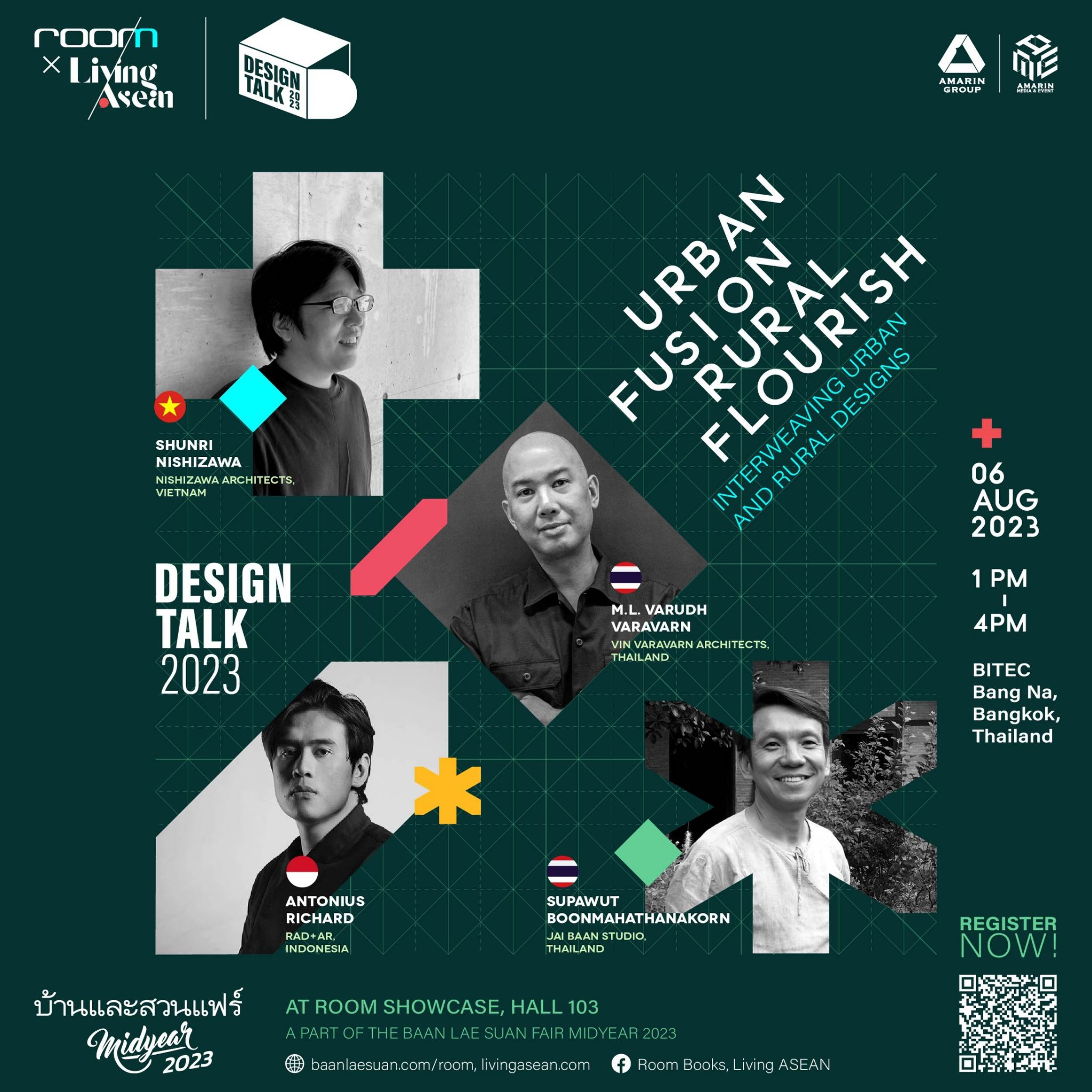 ---
You may also like…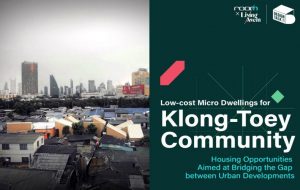 Low-Cost Micro Dwellings for Klong Toey Community: Housing Opportunities Aimed at Bridging the Gap between Urban Developments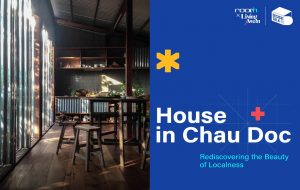 House in Chau Doc: Rediscovering the Beauty of Localness