/ Cimahi, Indonesia /
/ Story: Nawapat Dusdul / English version: Bob Pitakwong /

/ Photographs: Mario Wibowo /
For an Indonesian family, life in an urban kampong (village in Indonesian) is a beautiful journey. Aquino Krishadi and Elis Rosmiati lived for some time in a medium-density urban kampong. The positive feeling that they cherish is brought with them as they move into a new home in Cimahi, roughly ten minutes' drive from Bandung Metropolis in West Java.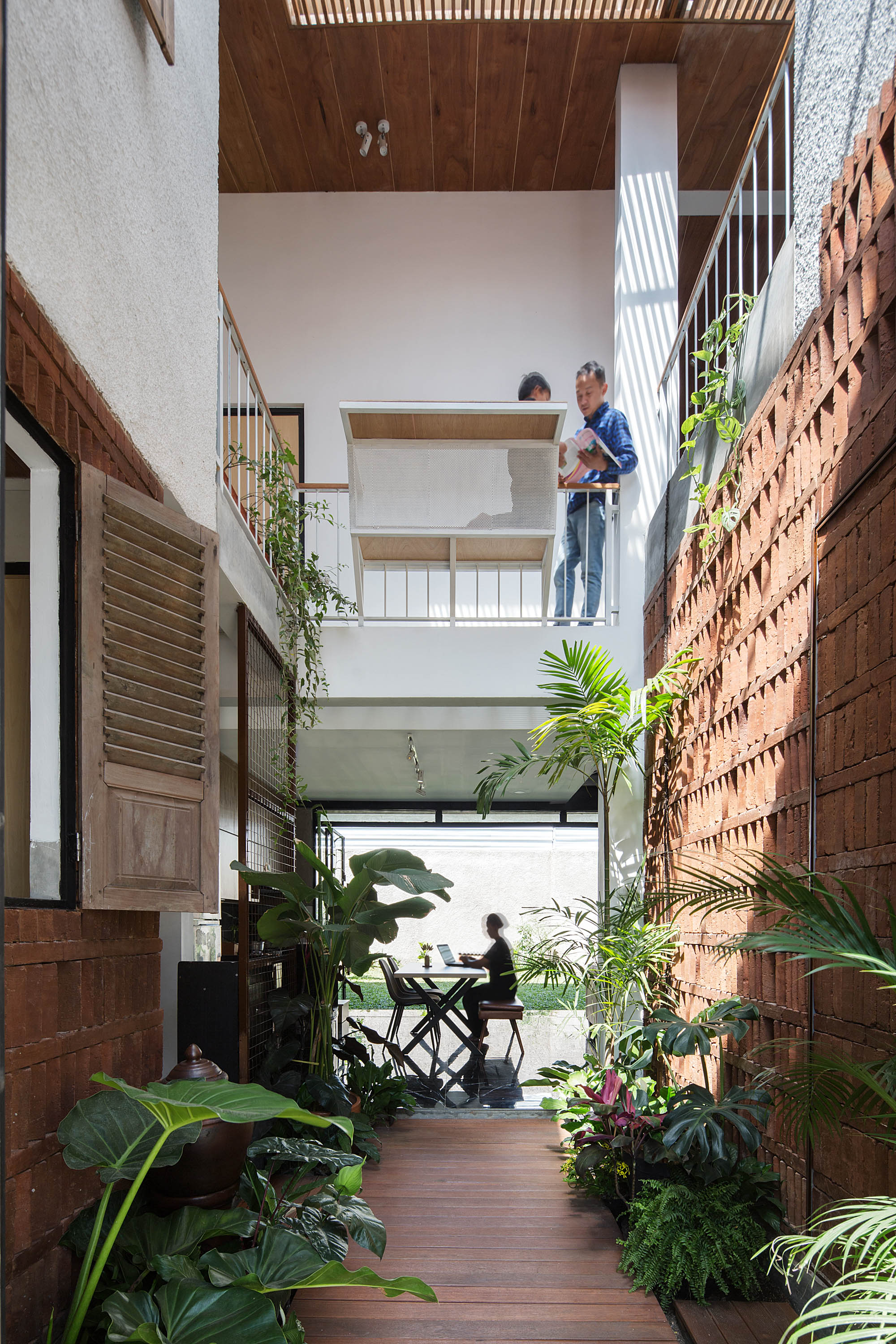 Their new house is designed by Ismail Solehudin of Ismail Solehudin Architecture. Reflecting the Indonesian village or kampong experience, the siding materials that enclose and divide interior living spaces are made of rigid PVC sheets mixed with brick masonry. It's a creative way to build, plus it provides excellent toughness and good moisture resistance.
Made for living green in a small space, the new dwelling is aptly entitled "Kampoong in House" for the character and real certain appeal of village life that gave them the inspiration.
Sharing his points of view, Ismail said that the design was based on the client's experience from having lived in an urban village, plus their interest in a sustainable way of living, albeit in a small space.
In so doing, he translated these ideas into a coherent distribution of masses and expertly crafted house plan that divides the interior and exterior spaces.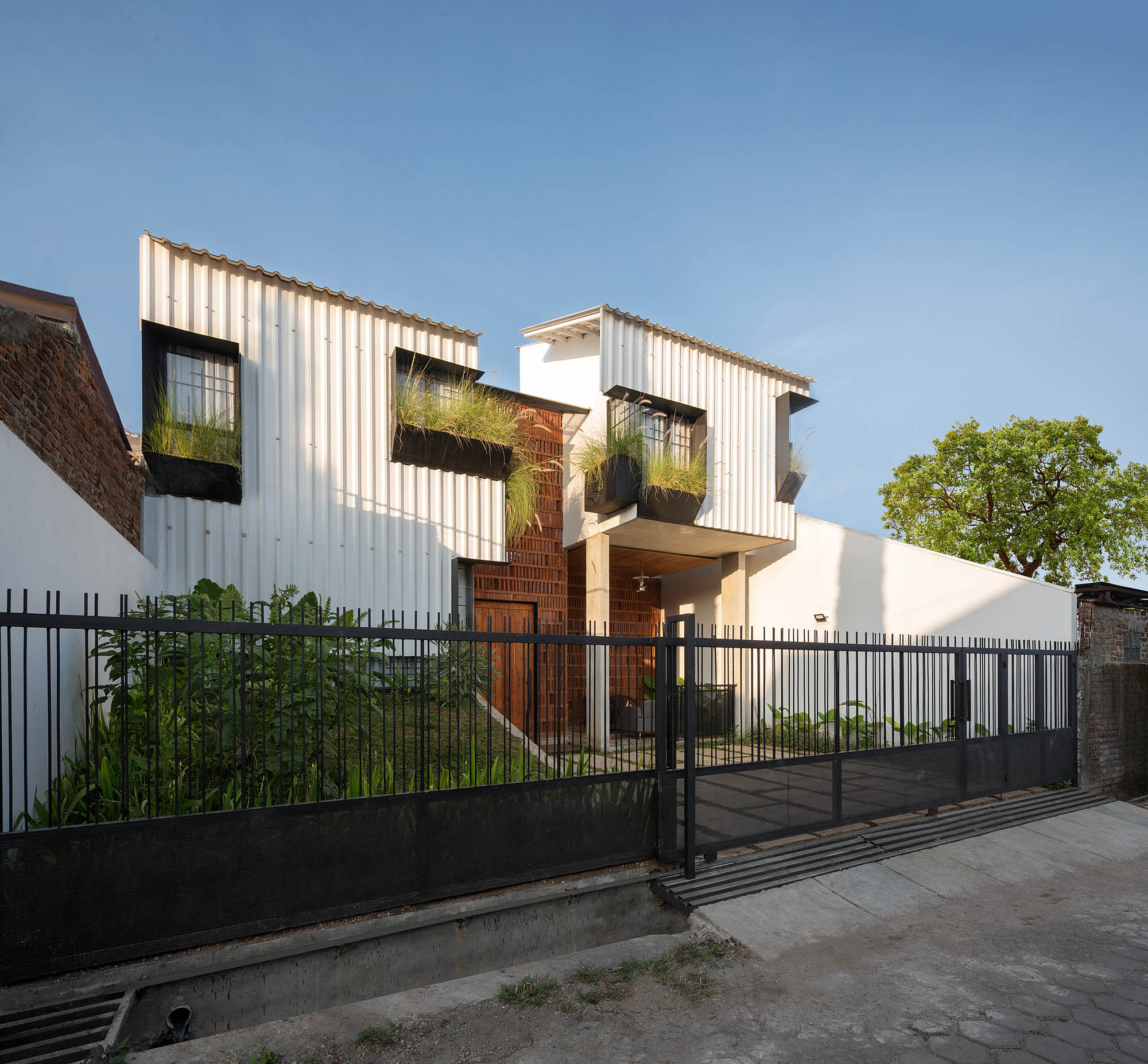 The front of the house features an eclectic mix of items and decorations ubiquitous among urban villages across Indonesia. They include different textures and materials that come together in an untidy way.
Among them are ornaments such as window box planters, skylights, garden areas and unfilled spaces in the wall that drive natural ventilation.
Commenting on a hybrid of brickwork and PVC sheets, Ismail said that PVC is strong and durable, which explains why it'sone of the most widely used thermoplastic polymers worldwide. Here, it's used on the façade to protect against damage from too much sun and rain.
Meantime, exposed brick walls provide great opportunities to experiment with various textures and patterns. The break in the wall allows fresh air to enter and circulate in the interior, a perfect solution for houses in a tropical climate.
Step inside, and you come to an open area with green space that's an essential room in the house. It conveniently connects to a plant-filled living room, kitchen, and a large backyard garden.
In all places, unfilled spaces in the wall and green areas create microclimates that differ from those in the surrounding areas. Plus, they allow natural light and improve air circulation at the same time.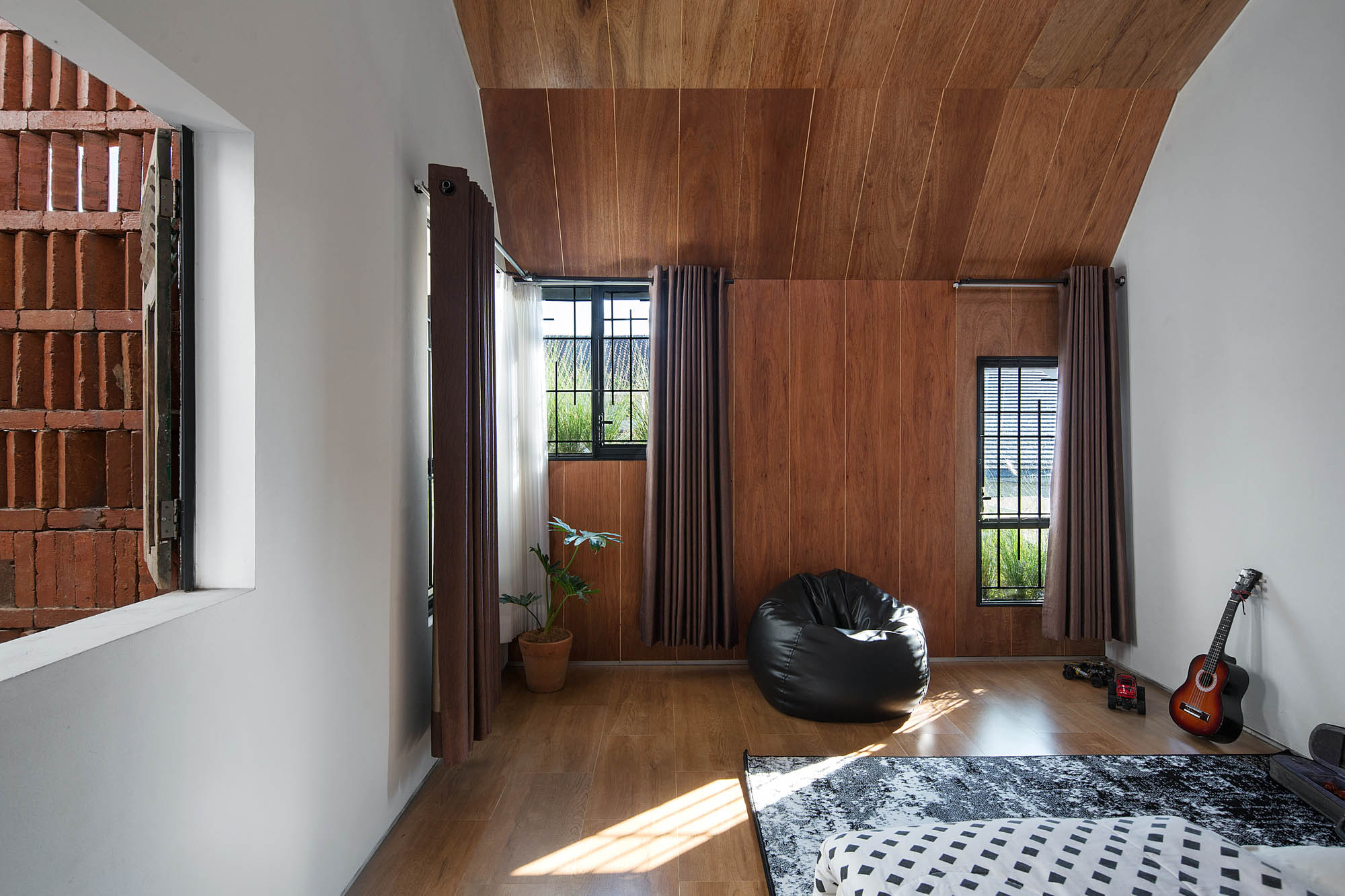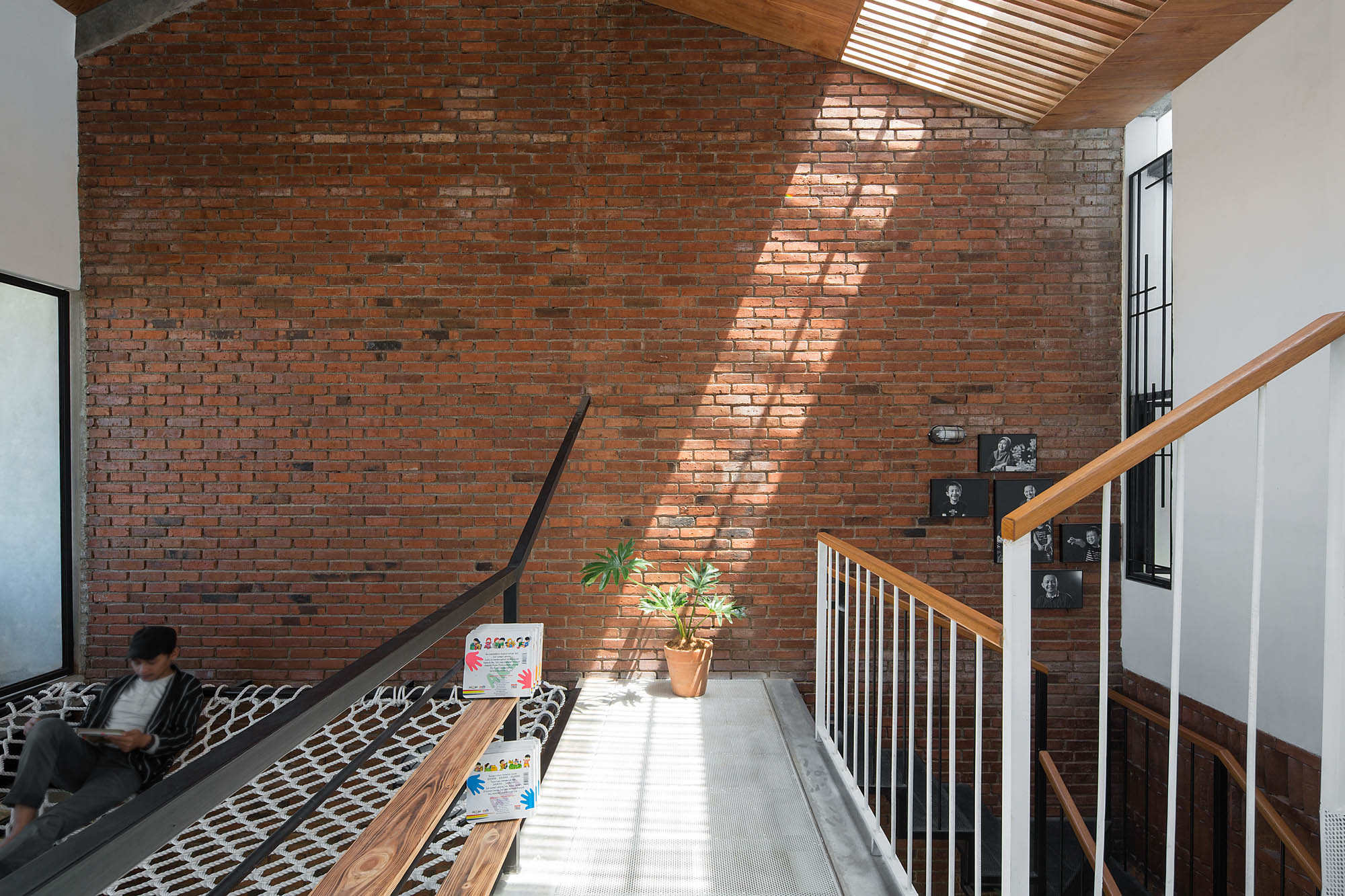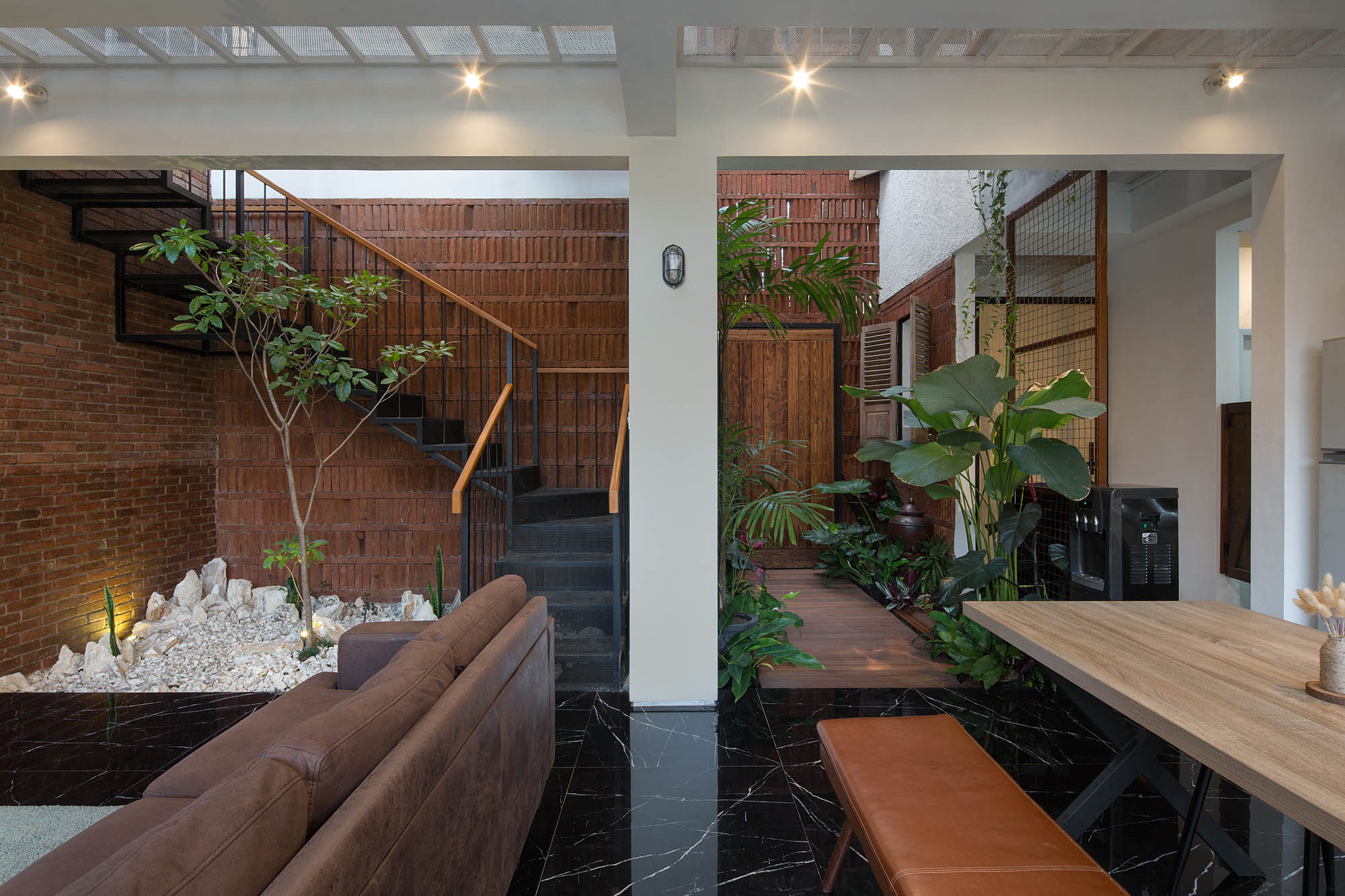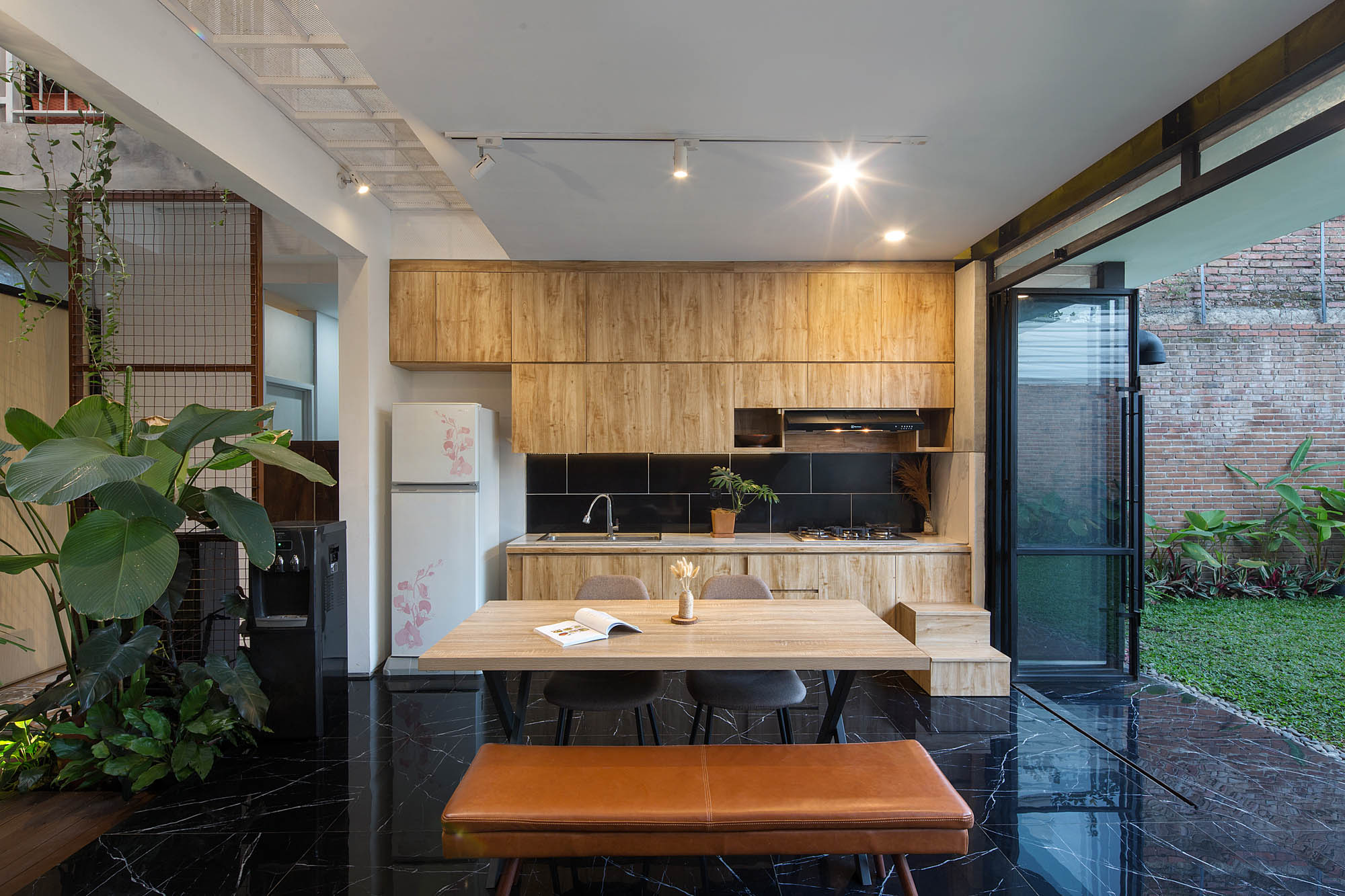 Cocooned in a comforting way, bedrooms are slightly hidden from view reachable via an interior corridor lined with functions that serve practical purposes, among them a bar table and a few bookshelves.
All things considered, it's a design that promotes interactions among family members without intruding into their lives. It turns expertly crafted design into a home where living green isn't just helping the environment or better quality of life.
It's also a way to bring you back in time and experience the Indonesian way of life as it's always been.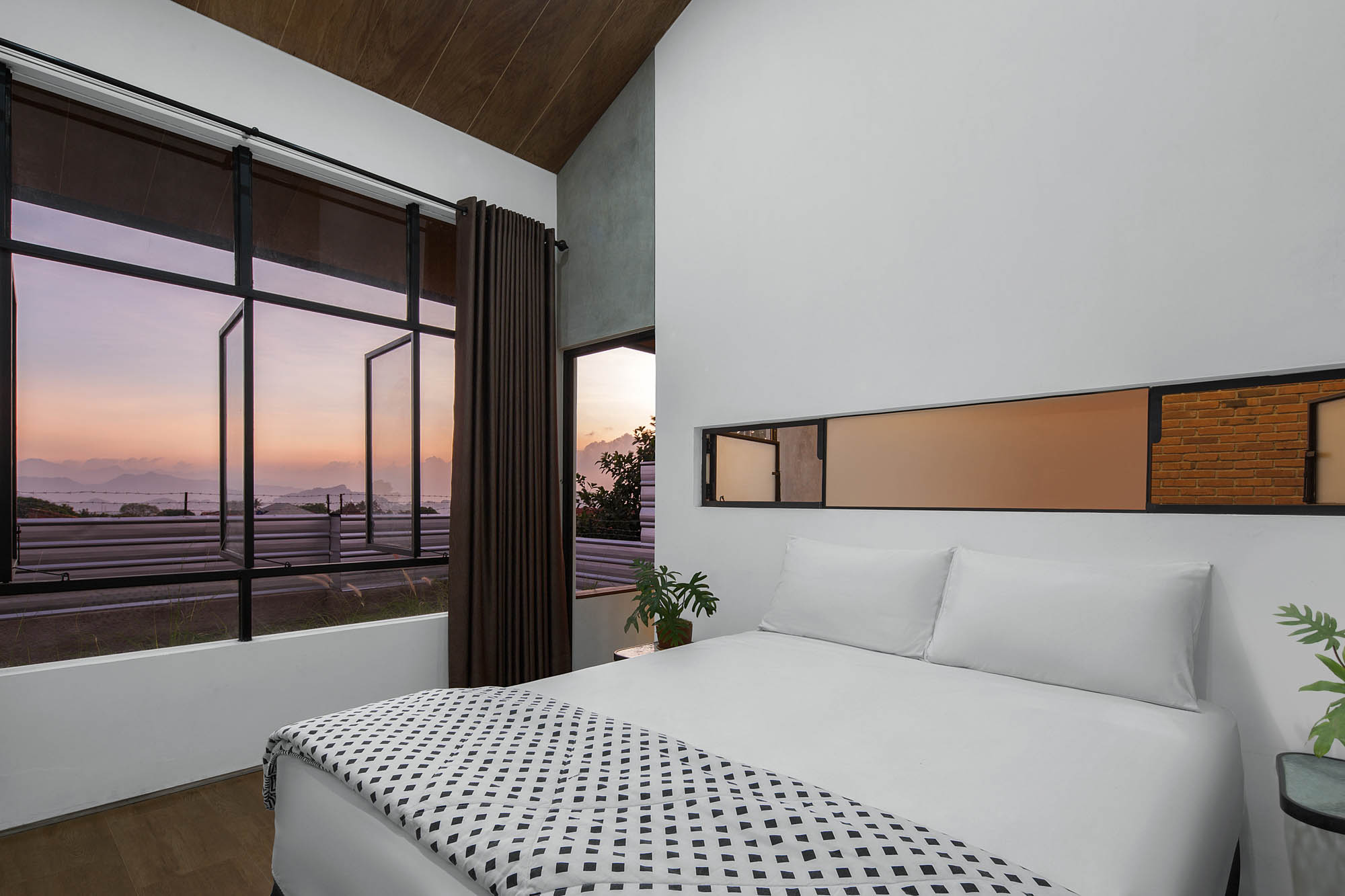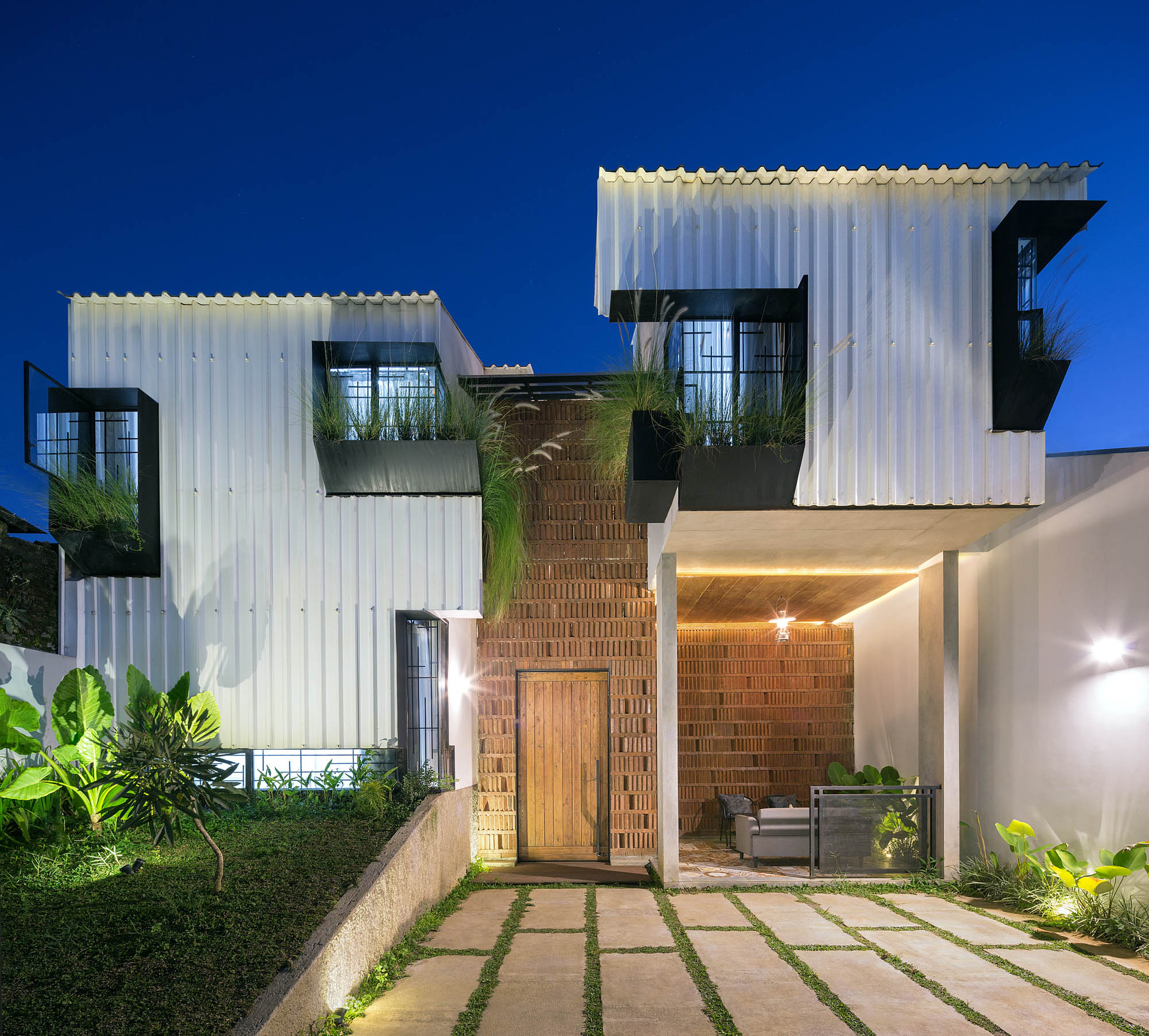 This slideshow requires JavaScript.
The House Plan & Section Courtesy of Ismail Solehudin Architecture

---
Architect: Ismail Solehudin of Ismail Solehudin Architecture
---
You may also like…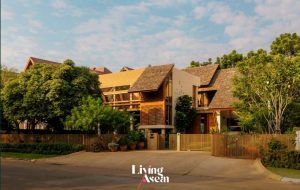 Turning a Cold 20-Year-Old House into a Bright and Airy Tropical Home