/ Suphan Buri, Thailand /
/ Story: Phattaraphon / English version: Bob Pitakwong /
/ Photographs: Anupong Chaisukkasem /
It was a journey back in time as we visited U-Thong, home of the Pusayapuri Hotel that has become a new landmark in the western part of Suphan Buri Province. The town in itself is rich in history, having been the origin of the Ayutthaya Kingdom dating back more than 2,000 years. It became a district of Suphan Buri during the reign of King Rama V in 2448 B.E. (1905), formerly known as Chorekhe Sam Phan and later renamed U-Thong in 1939.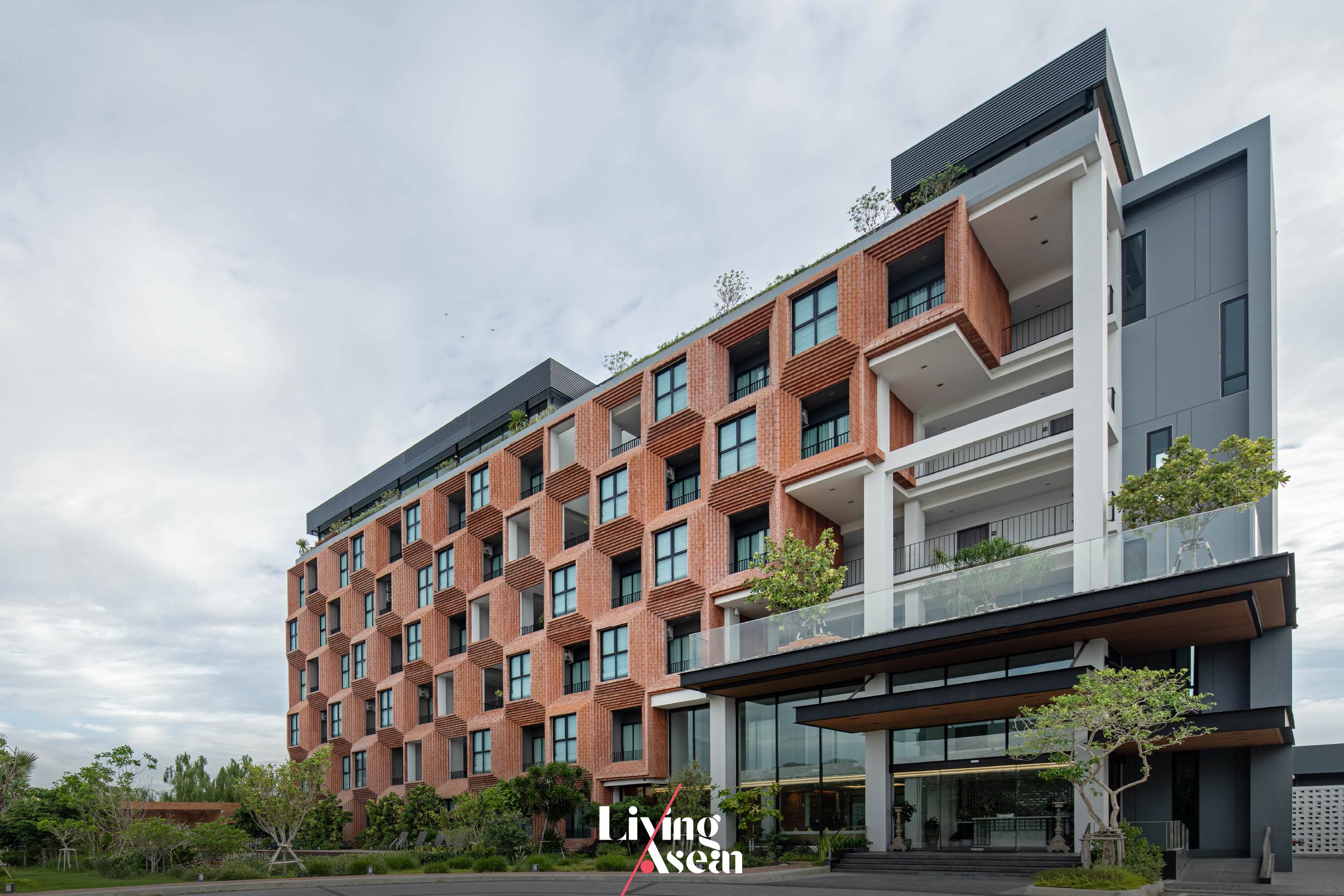 The Pusayapuri is the brainchild of EKAR Architects, a Bangkok-based architectural practice led by Ekaphap Duangkaew. The design thinking process took Ekaphap and his team to U-Thong countless times, during which useful data were collected culminating in a piece of contemporary architecture that's worth remembering and unique in its own special way.
Sharing his work experience with us, Ekaphap said: "The thinking process that went into designing this hotel came as the result of systematic investigations into the town's history.
"U-Thong was an ancient state that flourished in this part of peninsular Southeast Asia a very long time ago. Most people seem to have overlooked important facts about it. So, we reached out to connect with the locals and got to know a lot about its history through seeing, hearing and visiting places."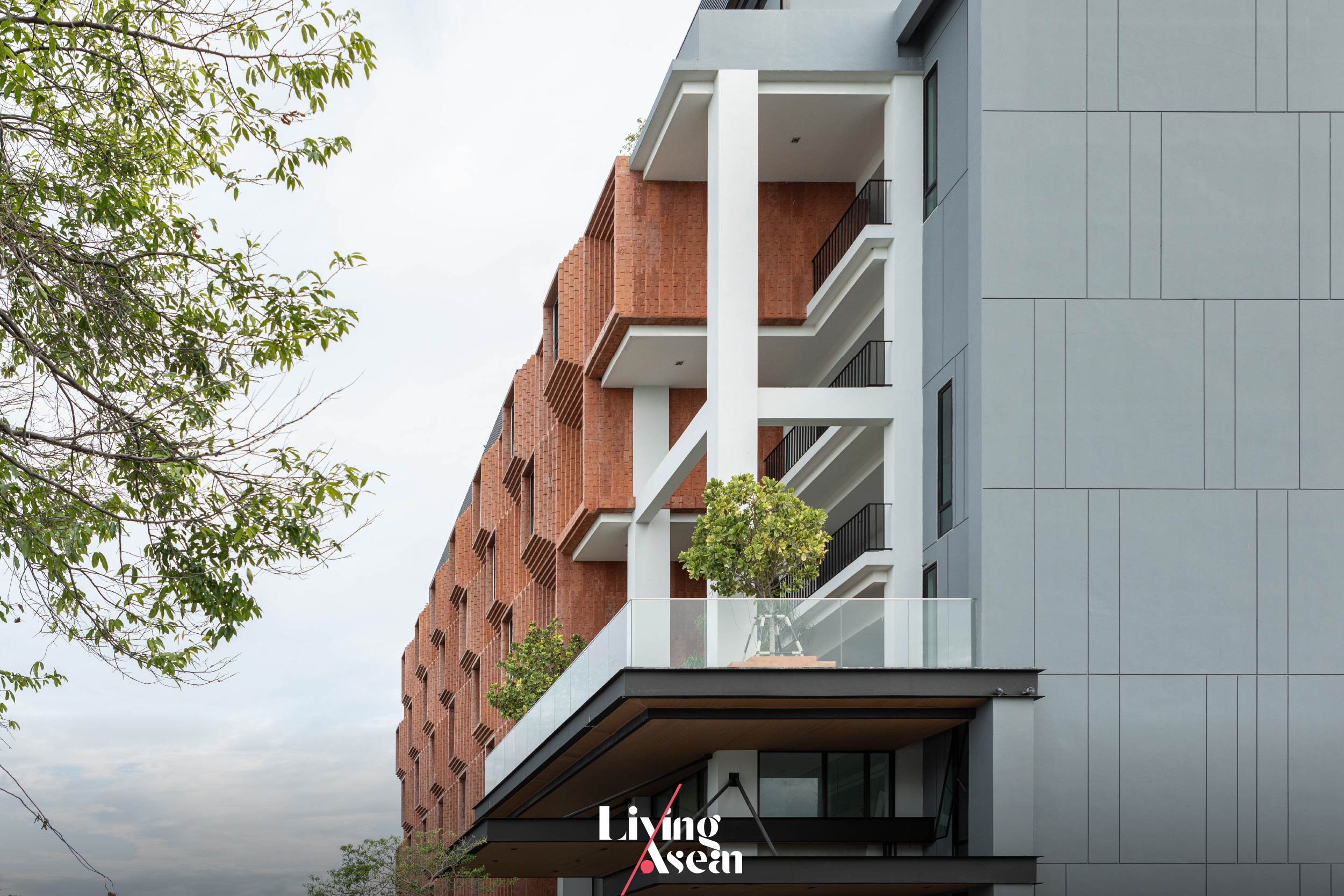 "There are museums containing relics that provide an insight into the history of U-Thong, among them a stone Buddha image carved into cliff face that has become a tourist attraction. It's the work of local artisans," Ekaphap continued.

"Other places of interest include ruins of dome-shaped brickwork structures erected as Buddhist shrines in the past. Not many of them remain to be seen today. It's these historic sites built of bricks that inspired us to try and revive old brick masonry to all its former glory. One of the results of all this is evident in the façade of the Pusayapuri Hotel in U-Thong."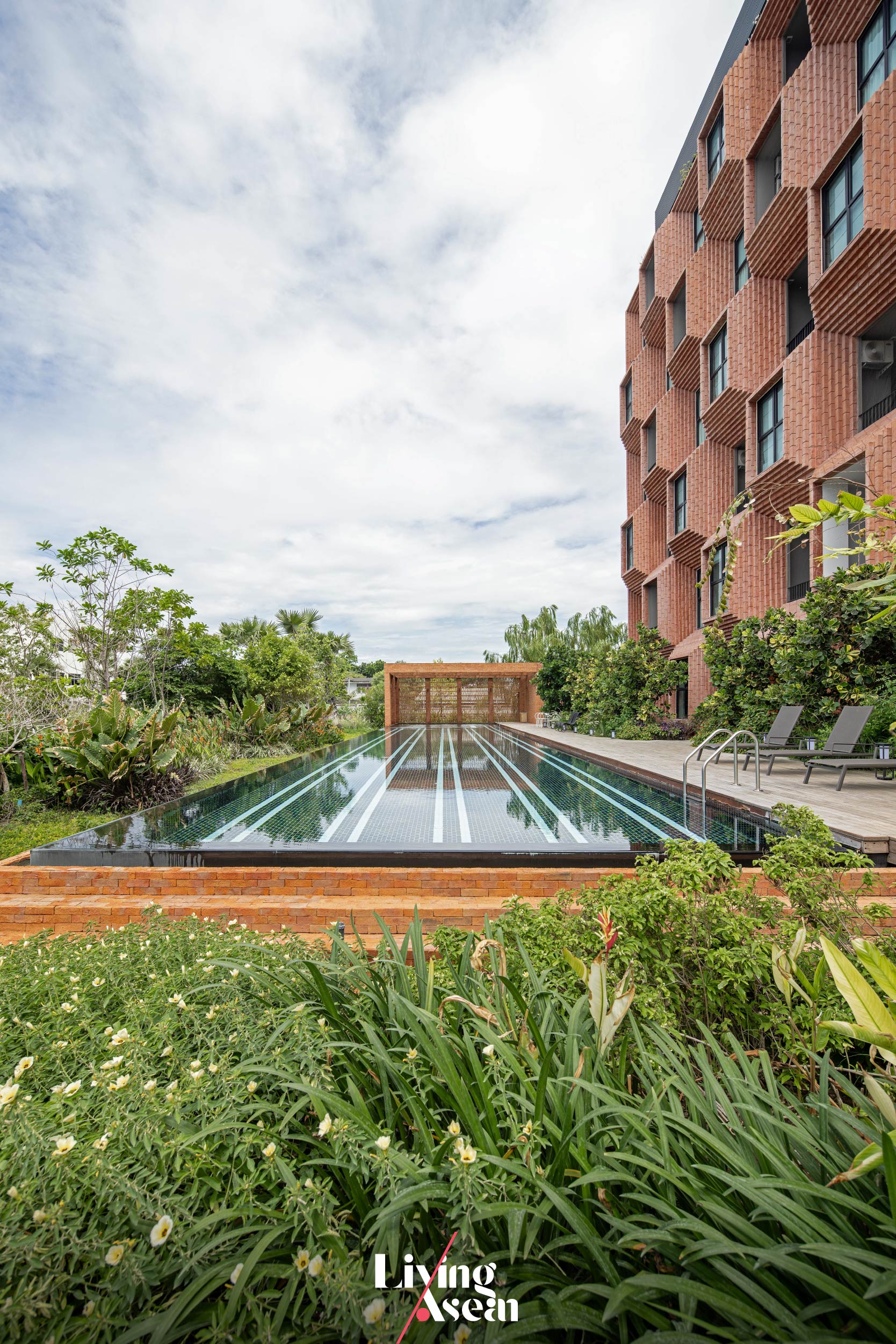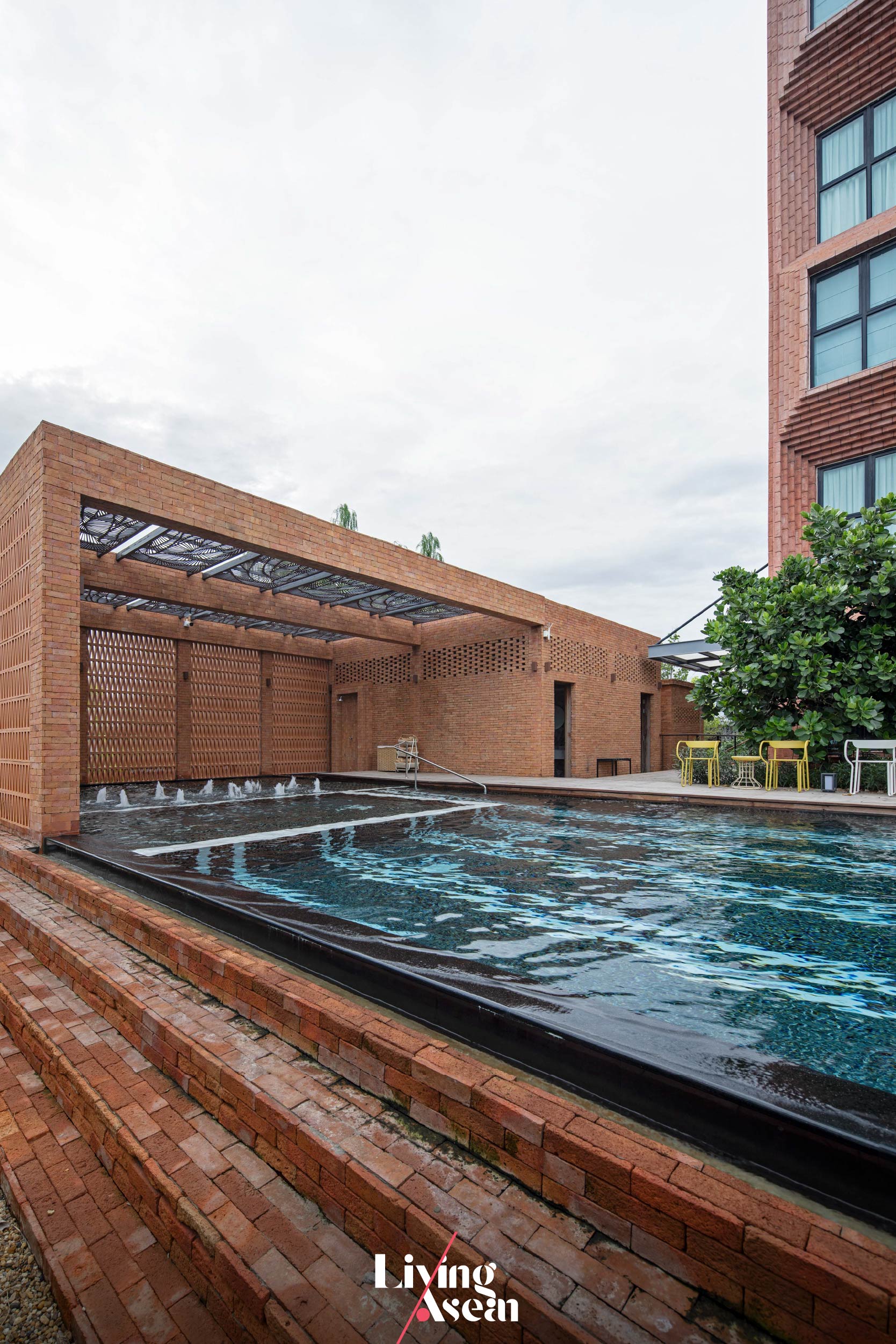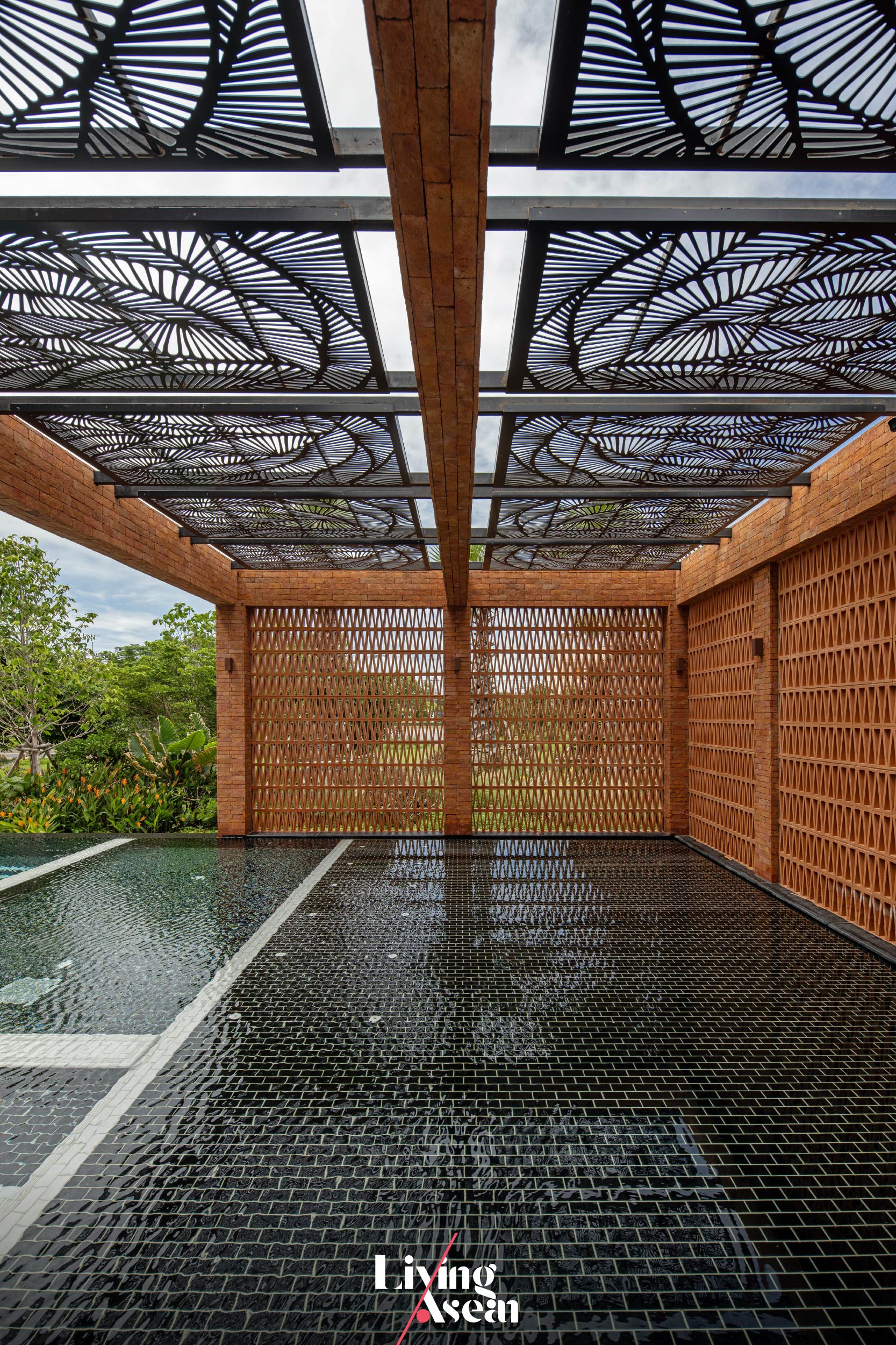 In essence, it's about building a hotel façade with the power of telling a story about life in U-Thong in former times. Thanks to their understanding of architectural heritage, the architects were able to create a new hotel that stood out from the rest in terms of color, texture and design, and yet no old-fashioned bricks were used.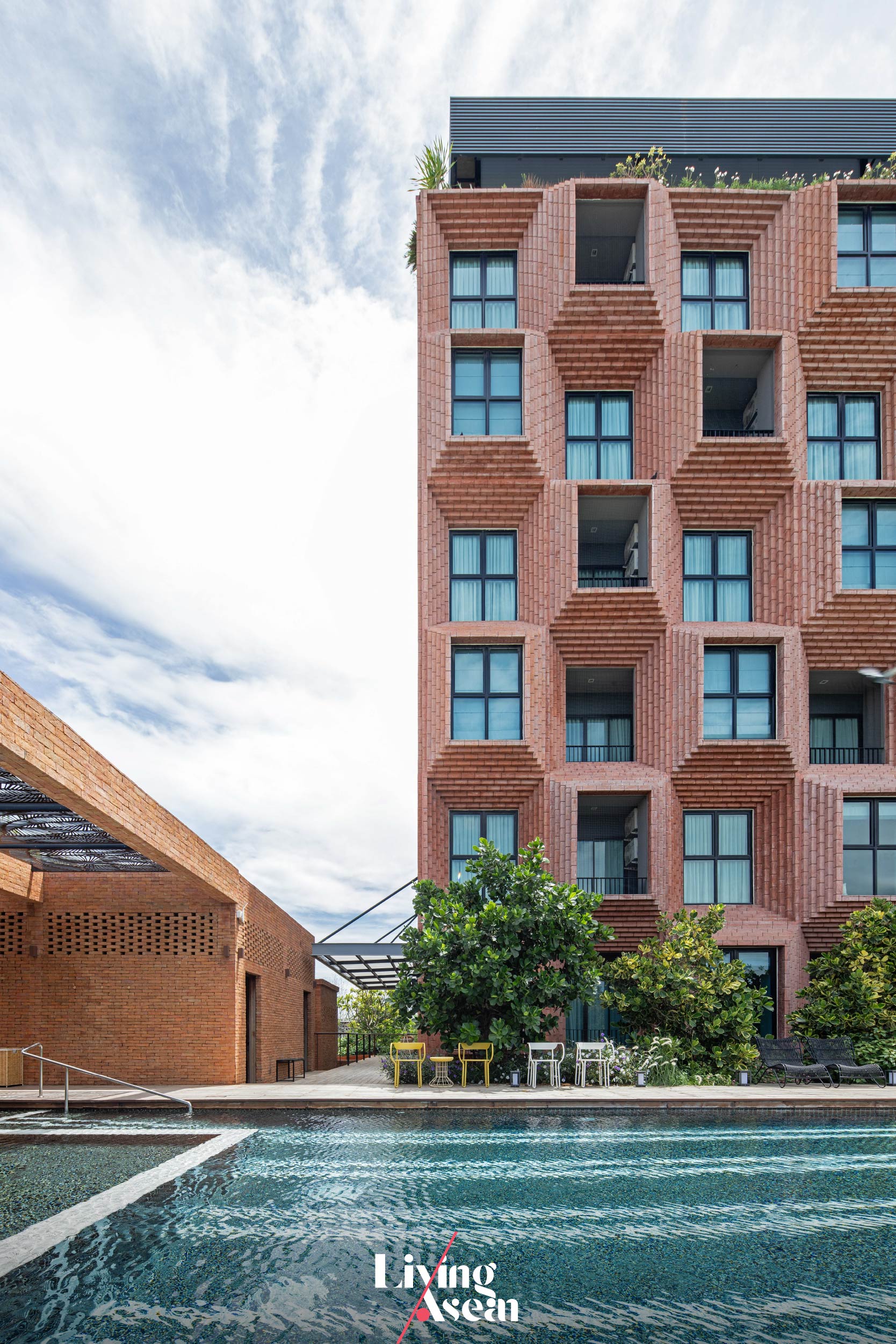 The Pusayapuri is built using innovative materials including glass reinforced concrete, or GRC, that's lightweight but tough making it an ideal material to use on a variety of structures. It can be dyed to resemble brickwork or concrete surfaces.
Sections can be prefabricated from the factory to enable quick and easy assembly on site. Plus, GRC helps reduce weight on building foundations, saves construction time, and is unaffected by environmental conditions.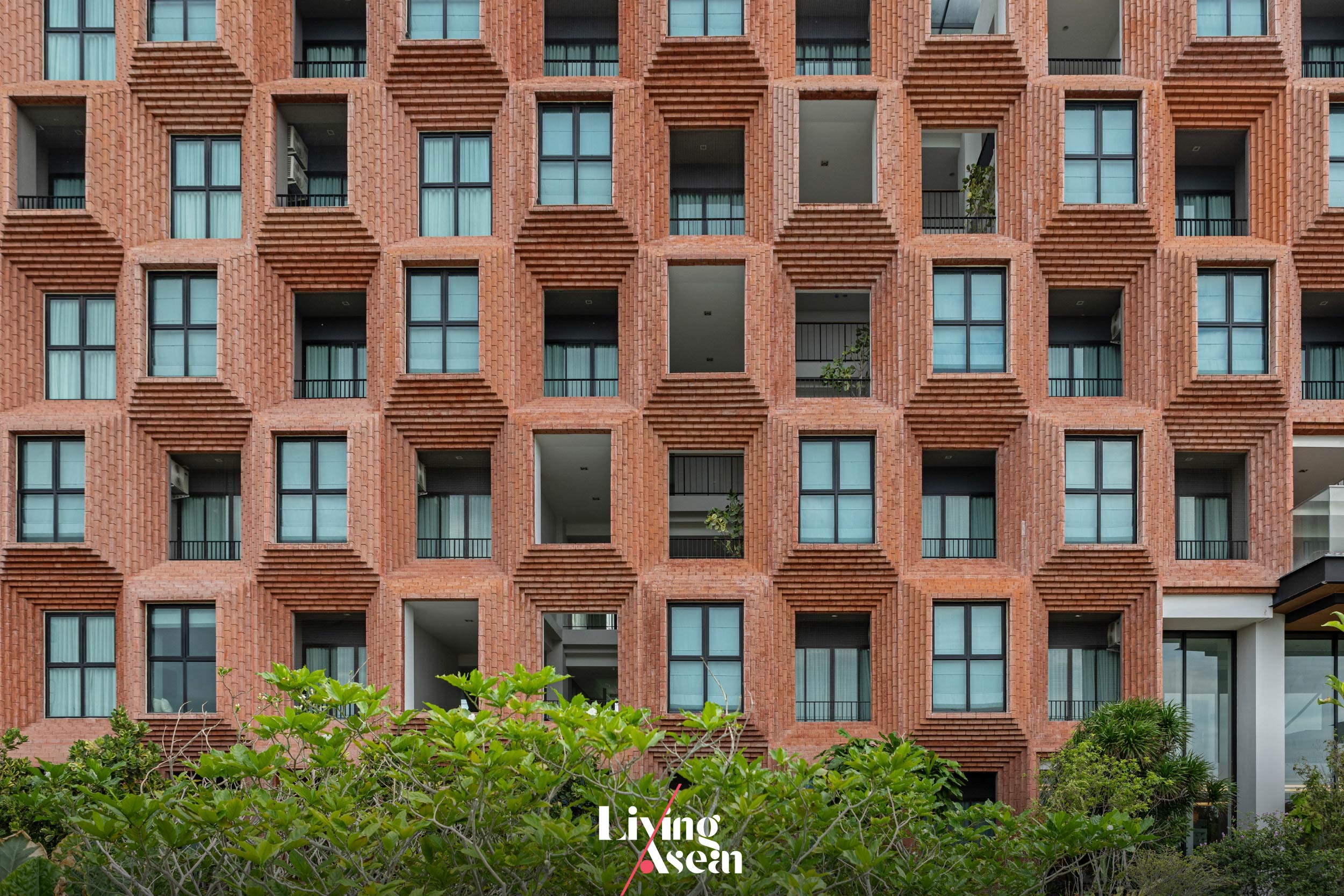 In the case of the Pusayapuri, the GRC façade sections arrived ready to be installed on site as soon as concrete frame construction was completed. It's a dry construction system that's suitable for all buildings or portions of buildings such as balconies with a variety of window bench seating designs. On the outside, they perform a dual function as façades and awnings used to protect against sun and rain.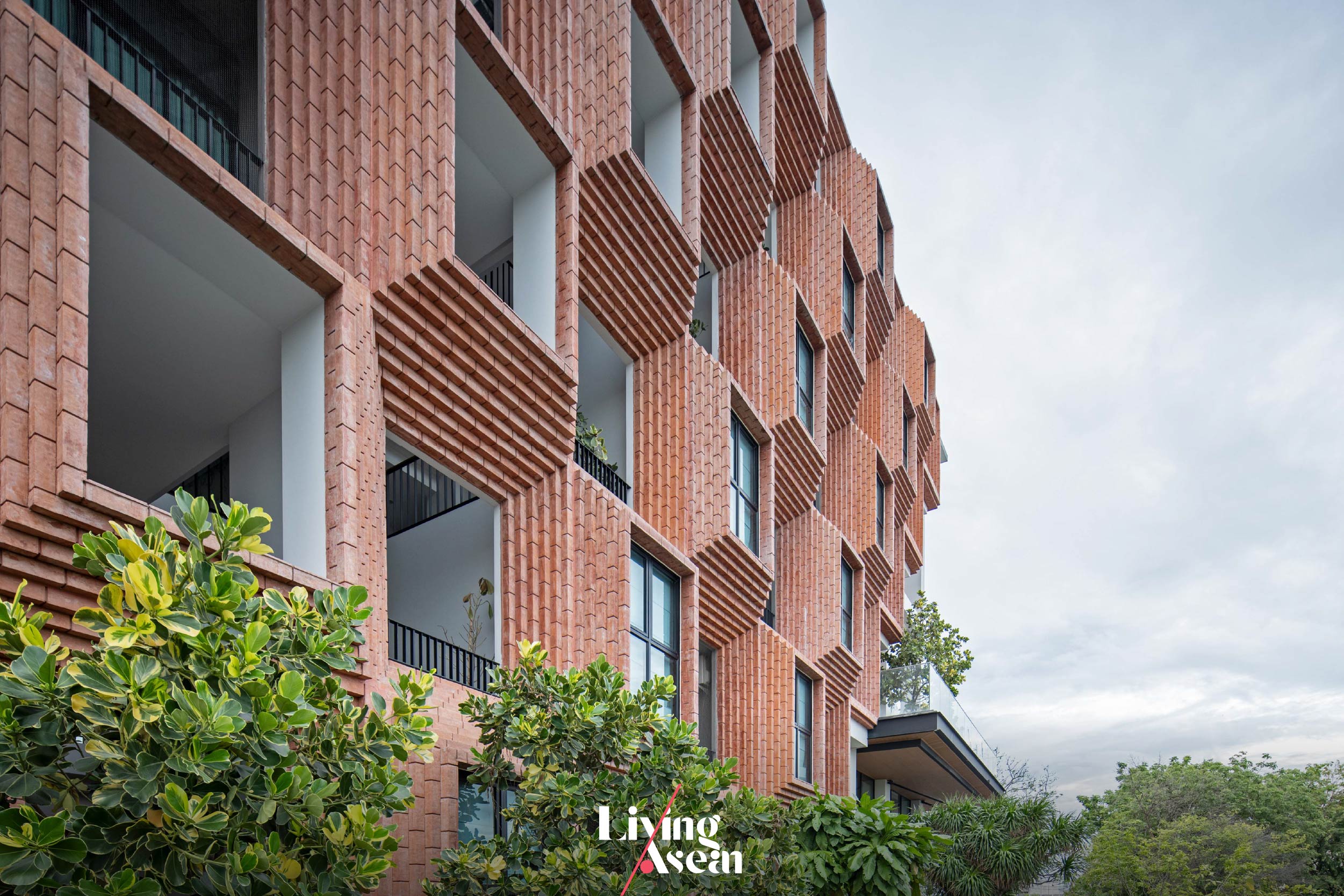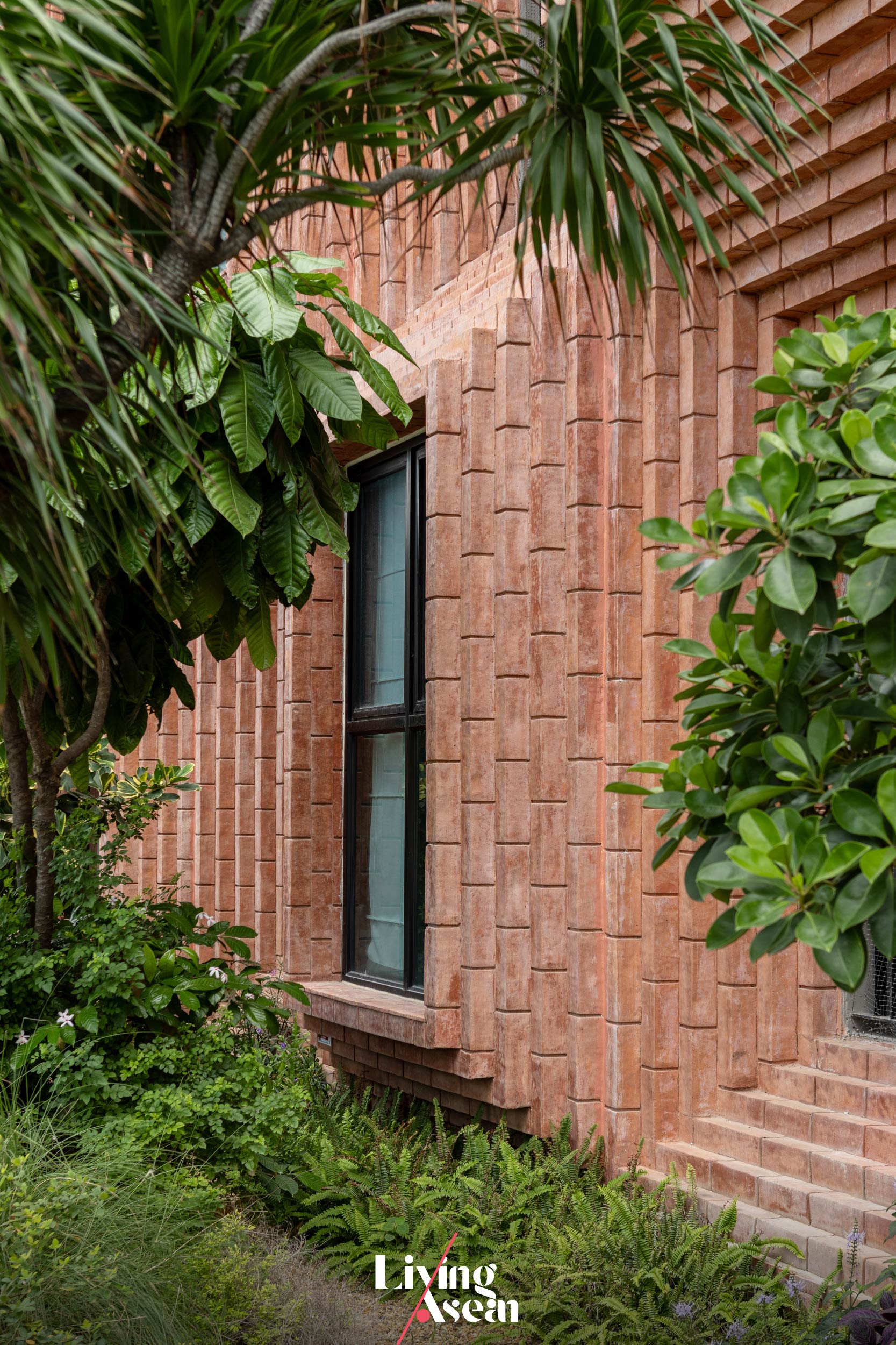 The Pusayapuri's 56 spacious guest rooms provide a comfortable retreat in a historic town style setting. All of them are designed to create a light and airy atmosphere. Where appropriate, guest rooms are taken out to create a void of space for lighting and ventilation.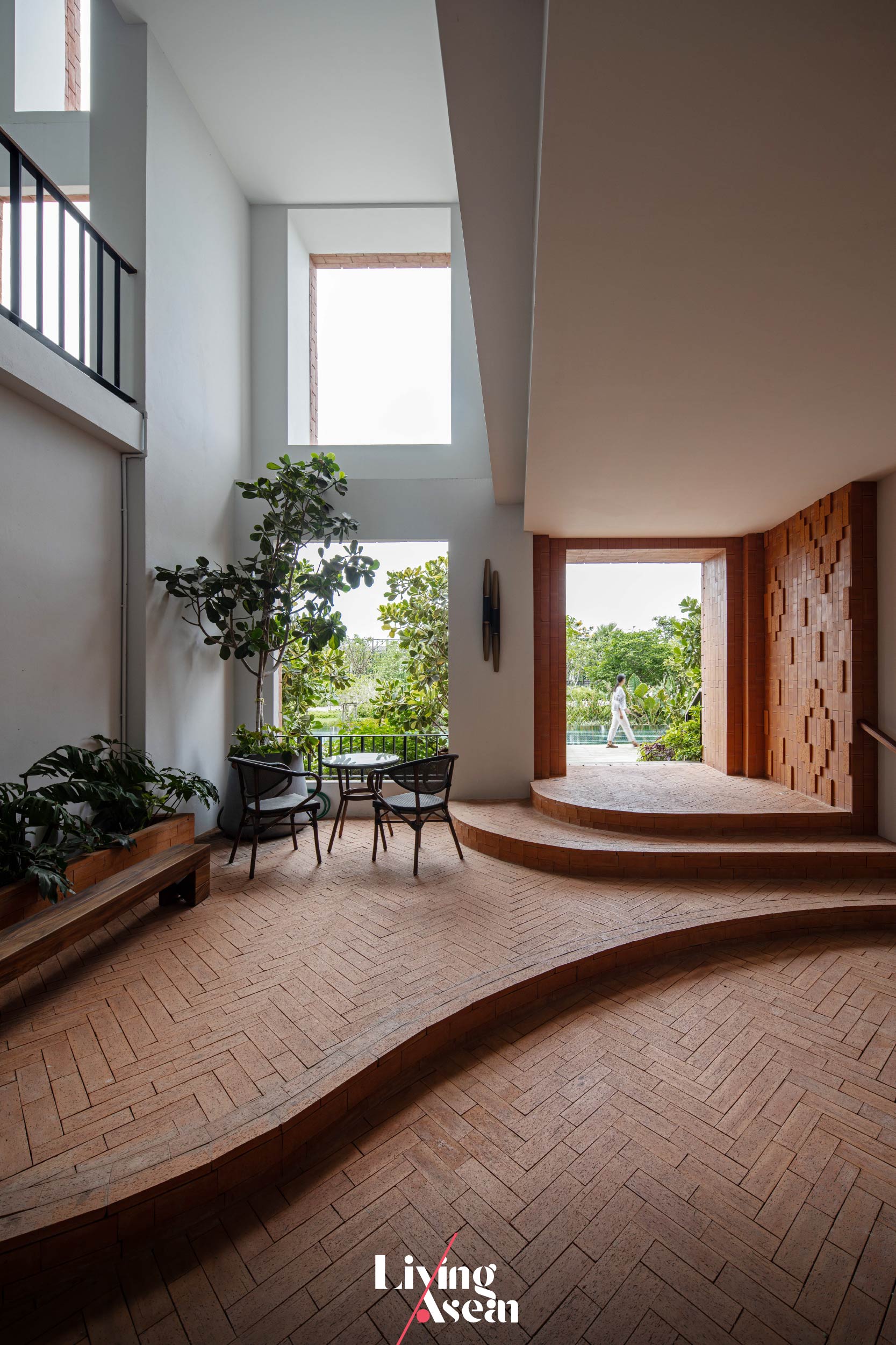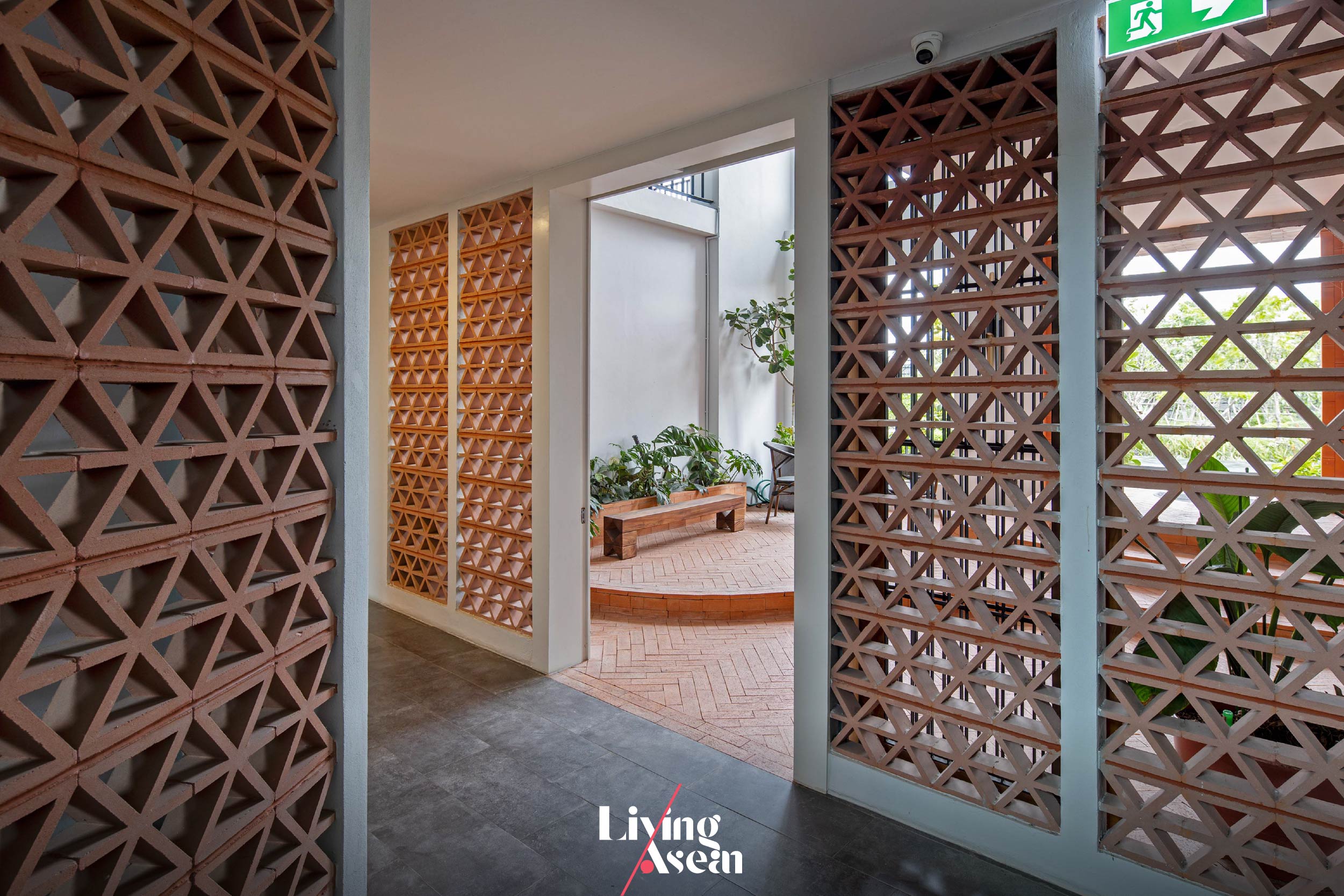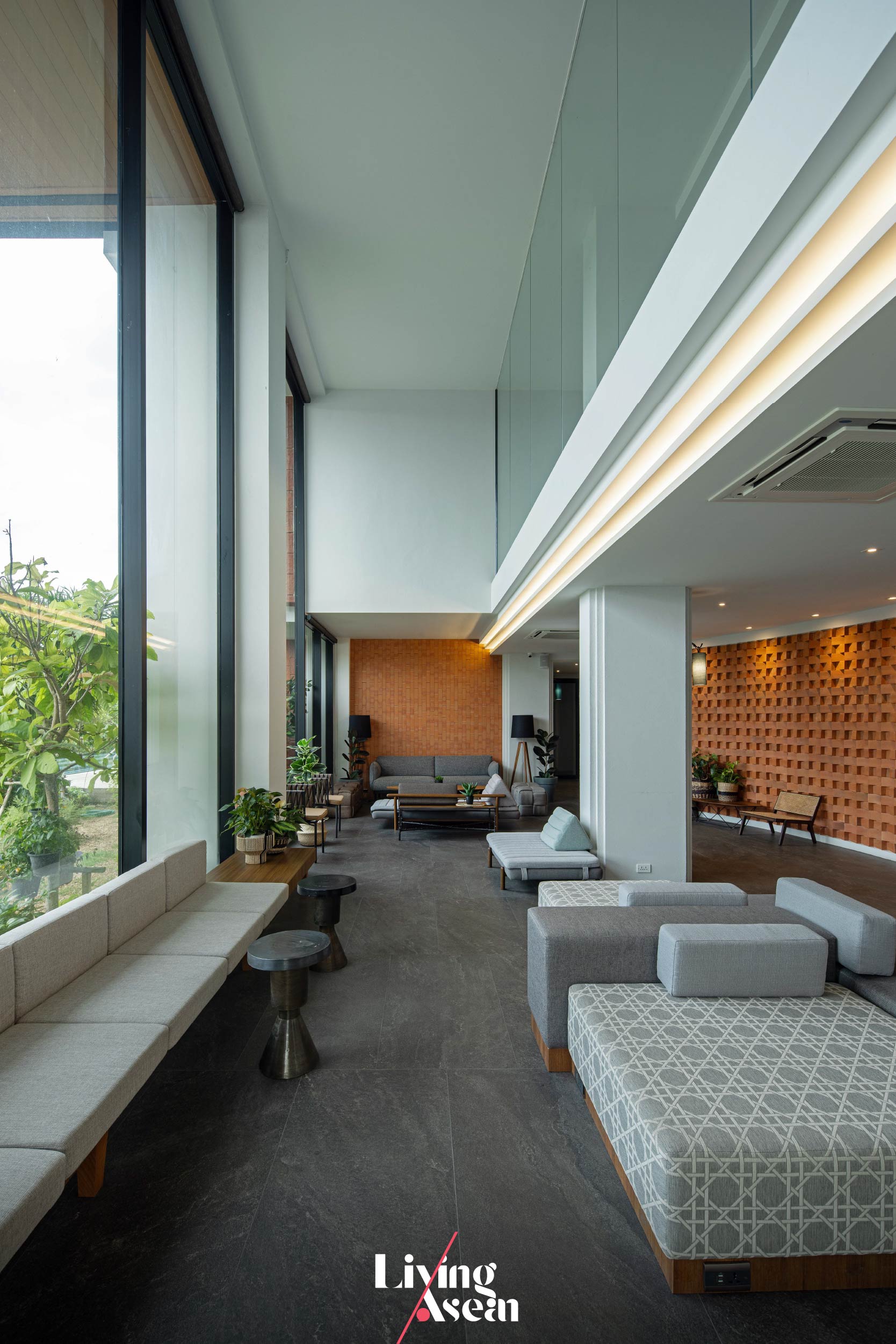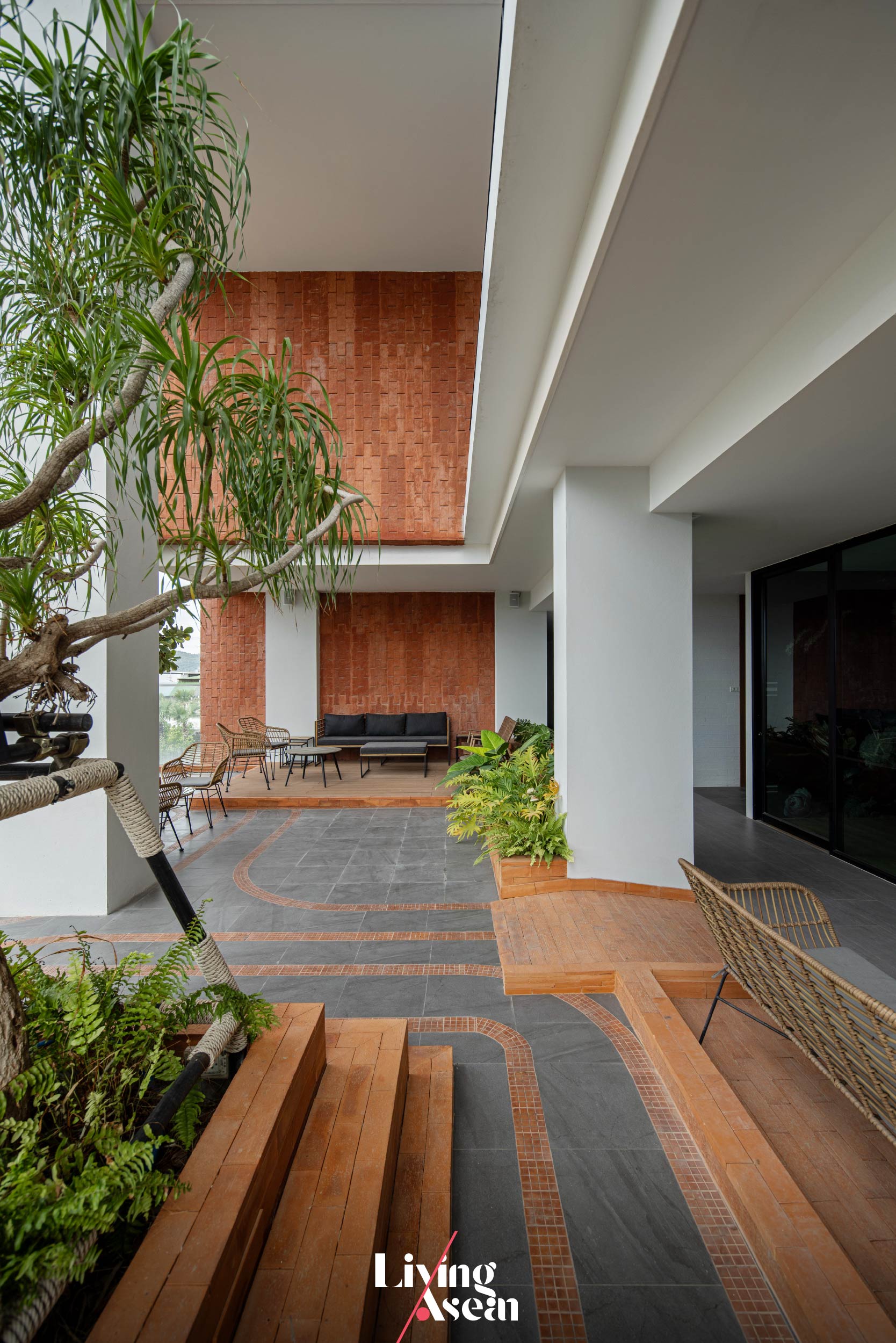 The void of space starts from the first floor all the way to the roof top resembling a well-lit staircase when seen from a distance in the nighttime. Together, they ventilate the building by drawing fresh outdoor air inside and force warm air to exit through rooftop vents. The hotel loses some rooms, but it gains comfort from good ventilation. Plus, it's a feature that adds rustic appeal to the overall design.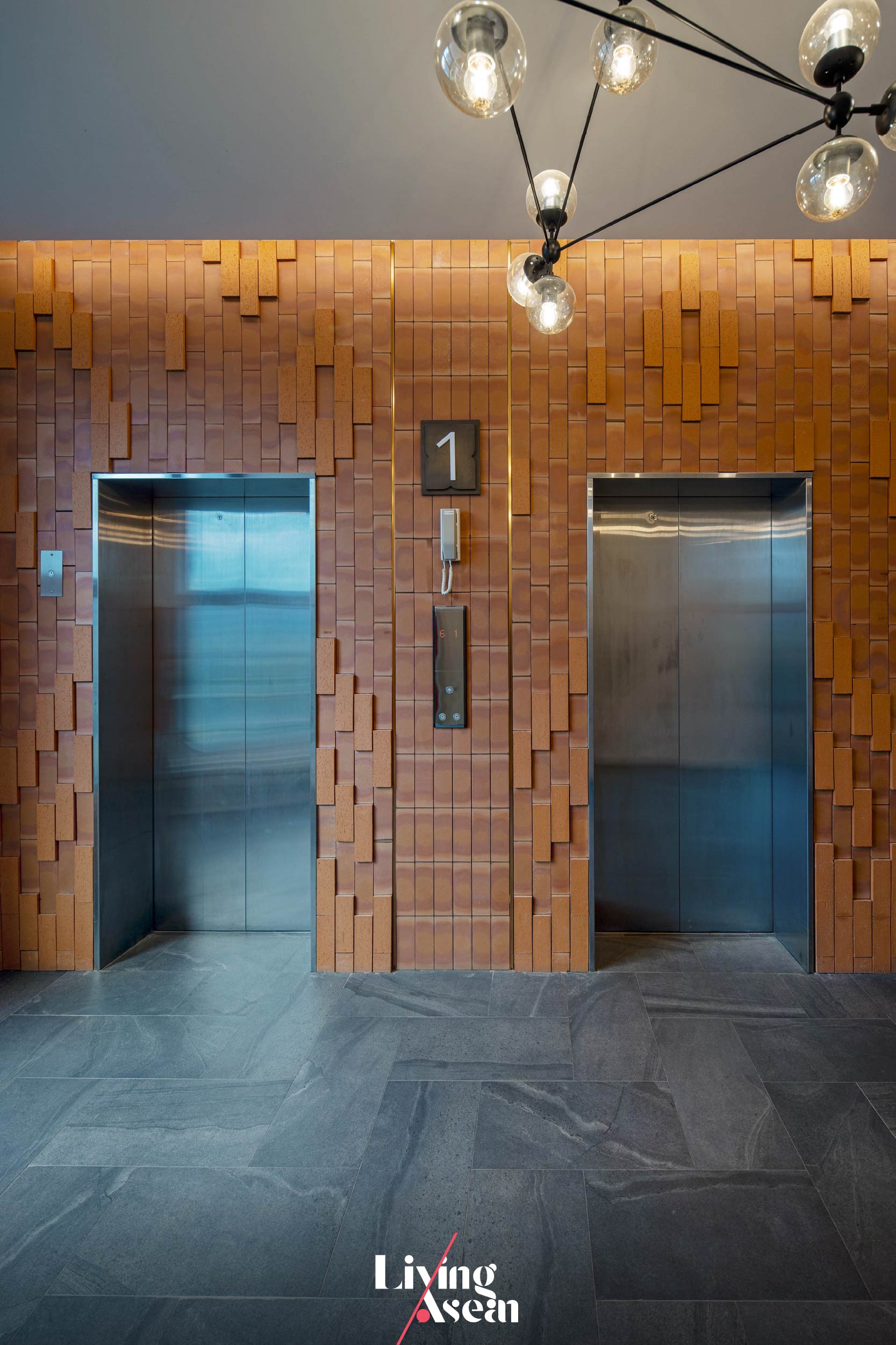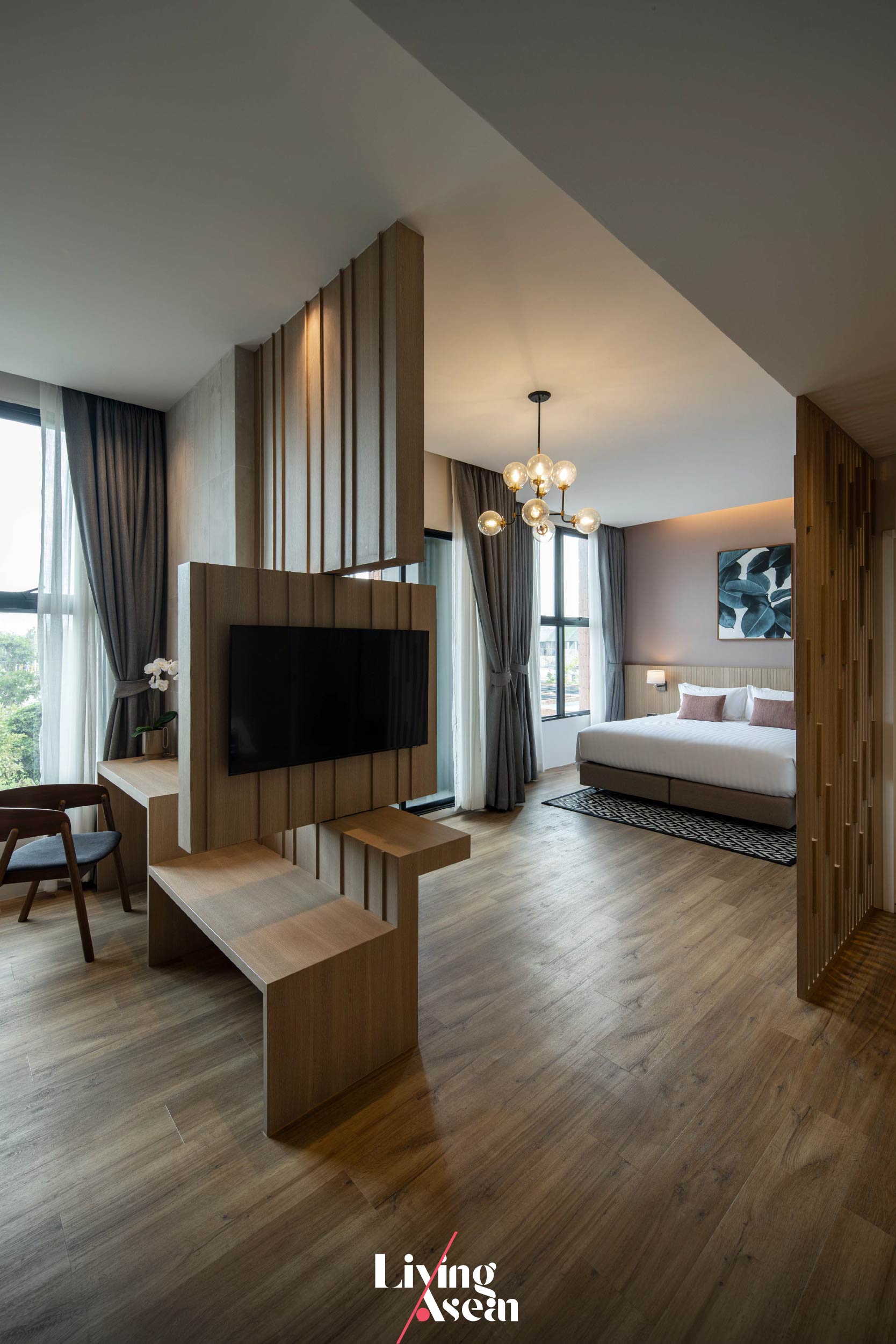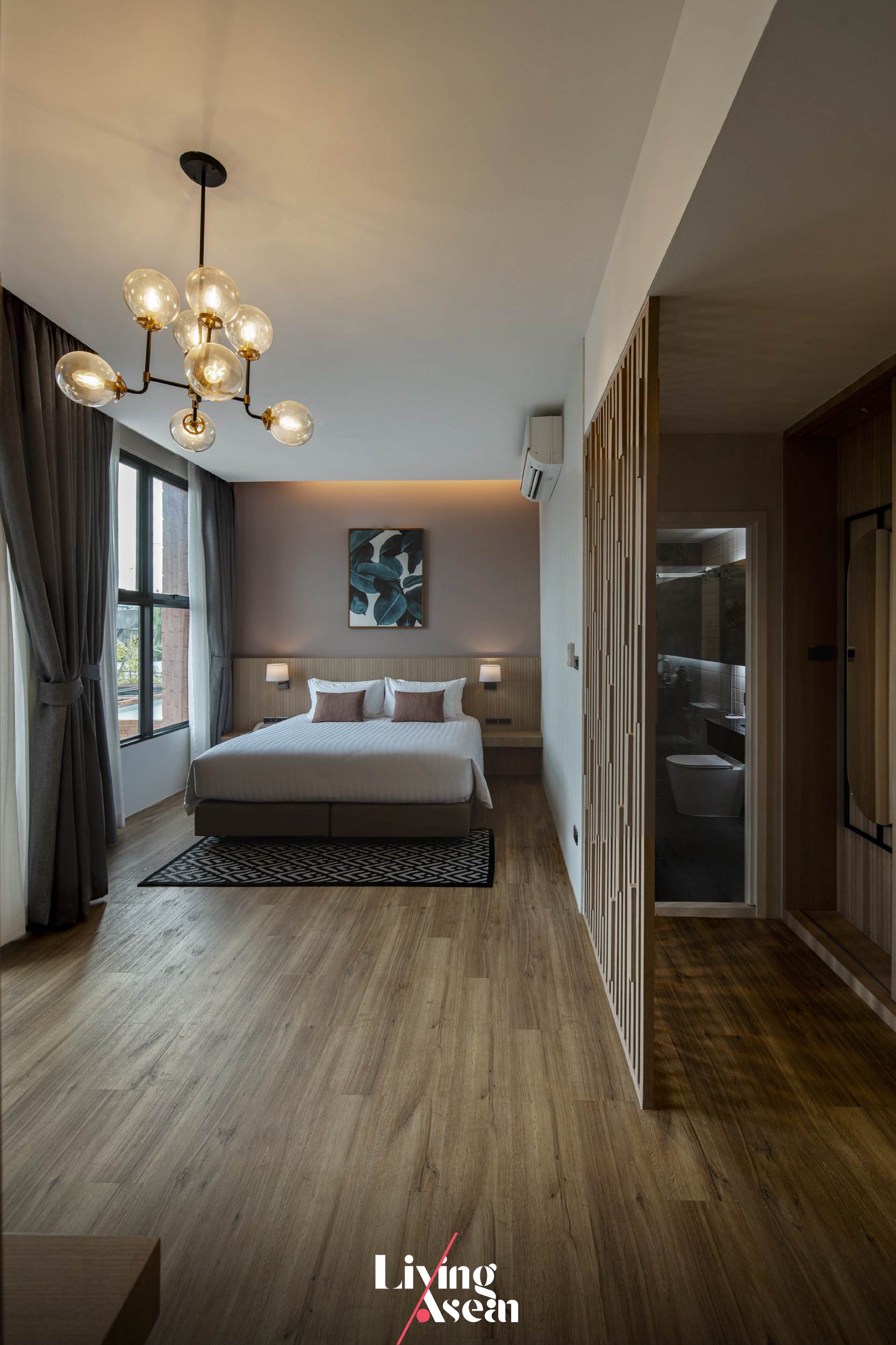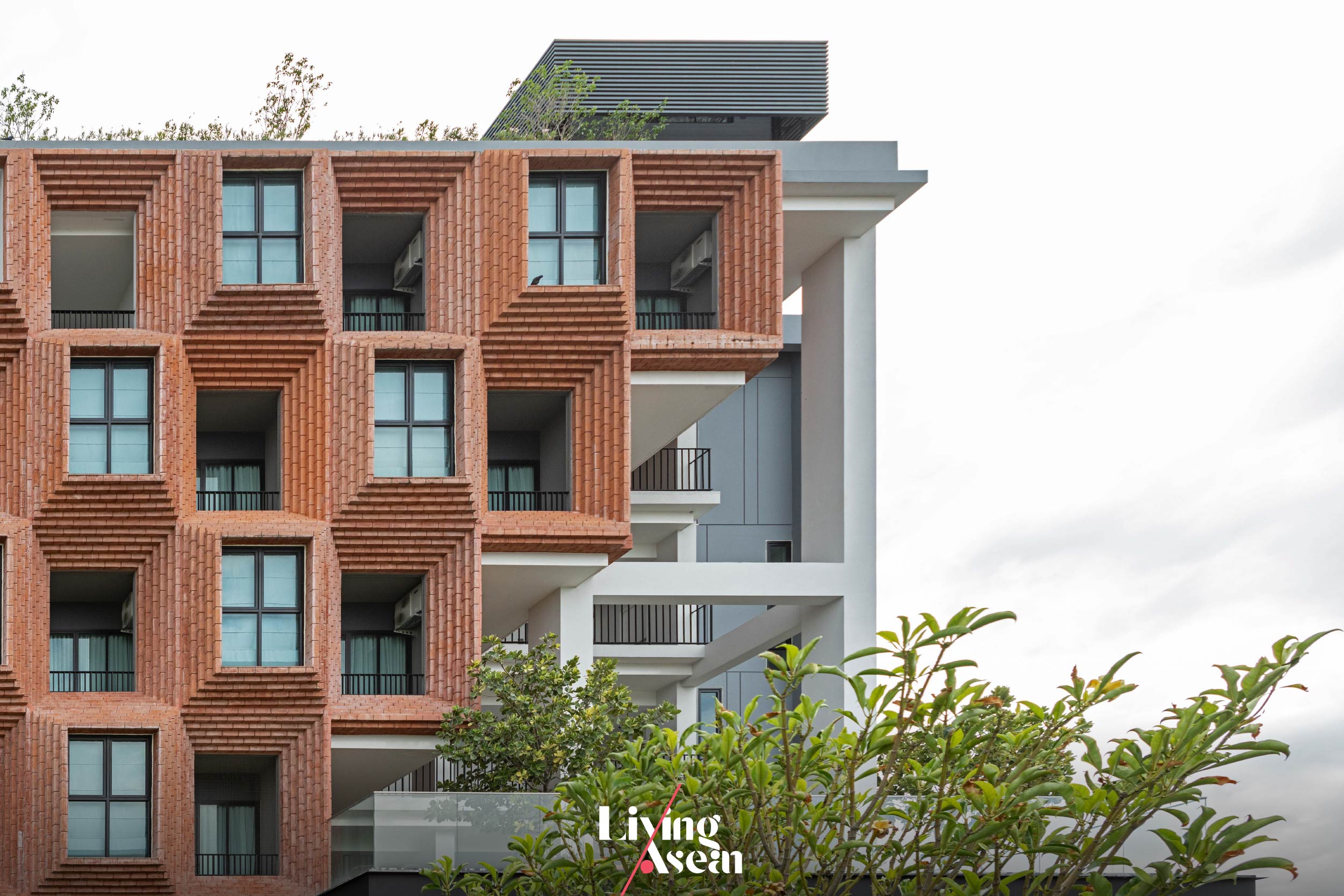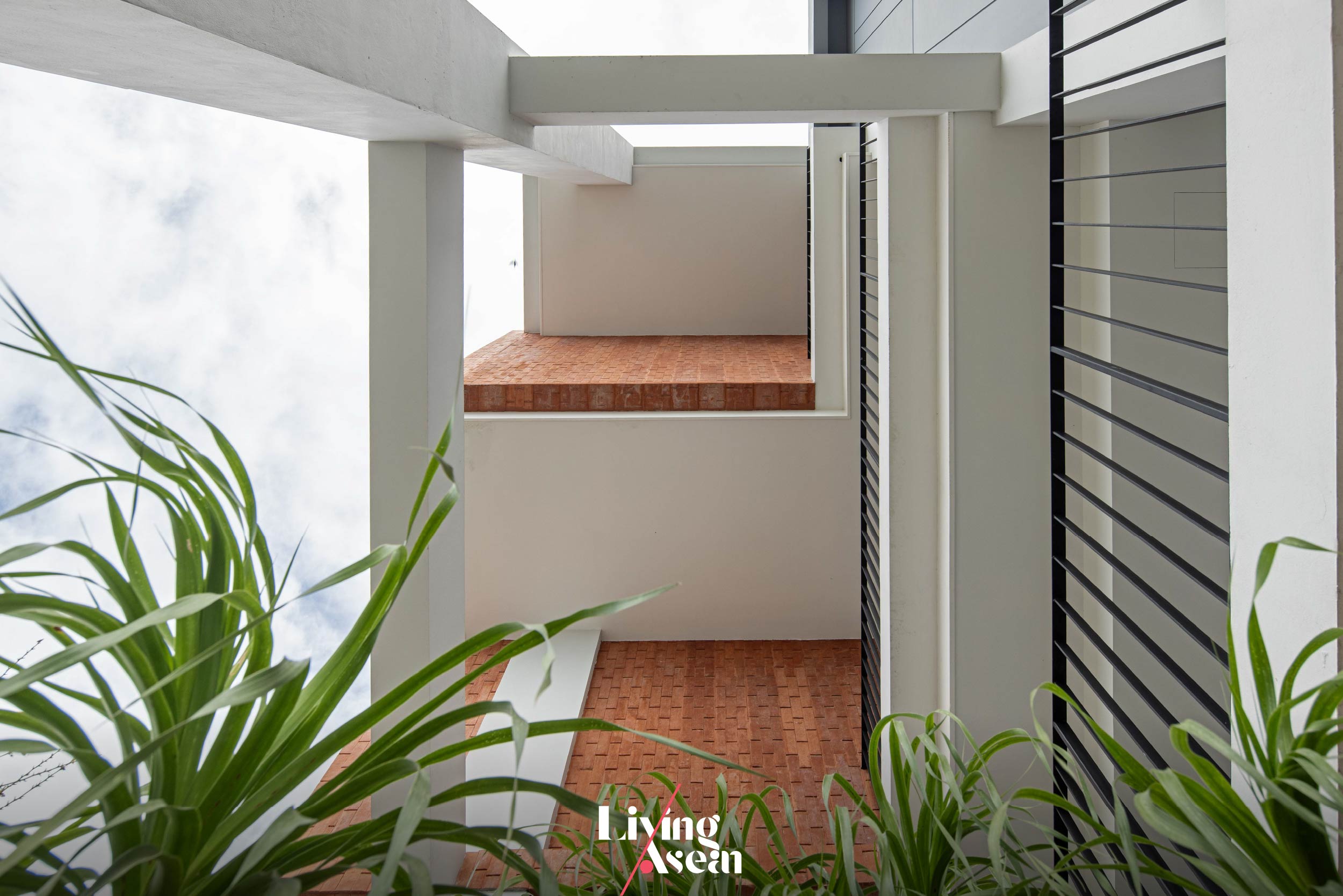 The Pusayapuri presented both challenges and opportunities even for the experienced designers at EKAR Architects. The team was tasked with creating a hotel with the power of storytelling about the history and architectural heritage of U-Thong, plus turning it into an important landmark in the lives of all concerned.
What makes it original and unique is the hotel façade that bears the imprints of time and a civilization of years gone by — a masterpiece that creates a sense of calm in architecture and indoor thermal comfort. Swing by the Pusayapuri next time you sojourn in this part of Thailand.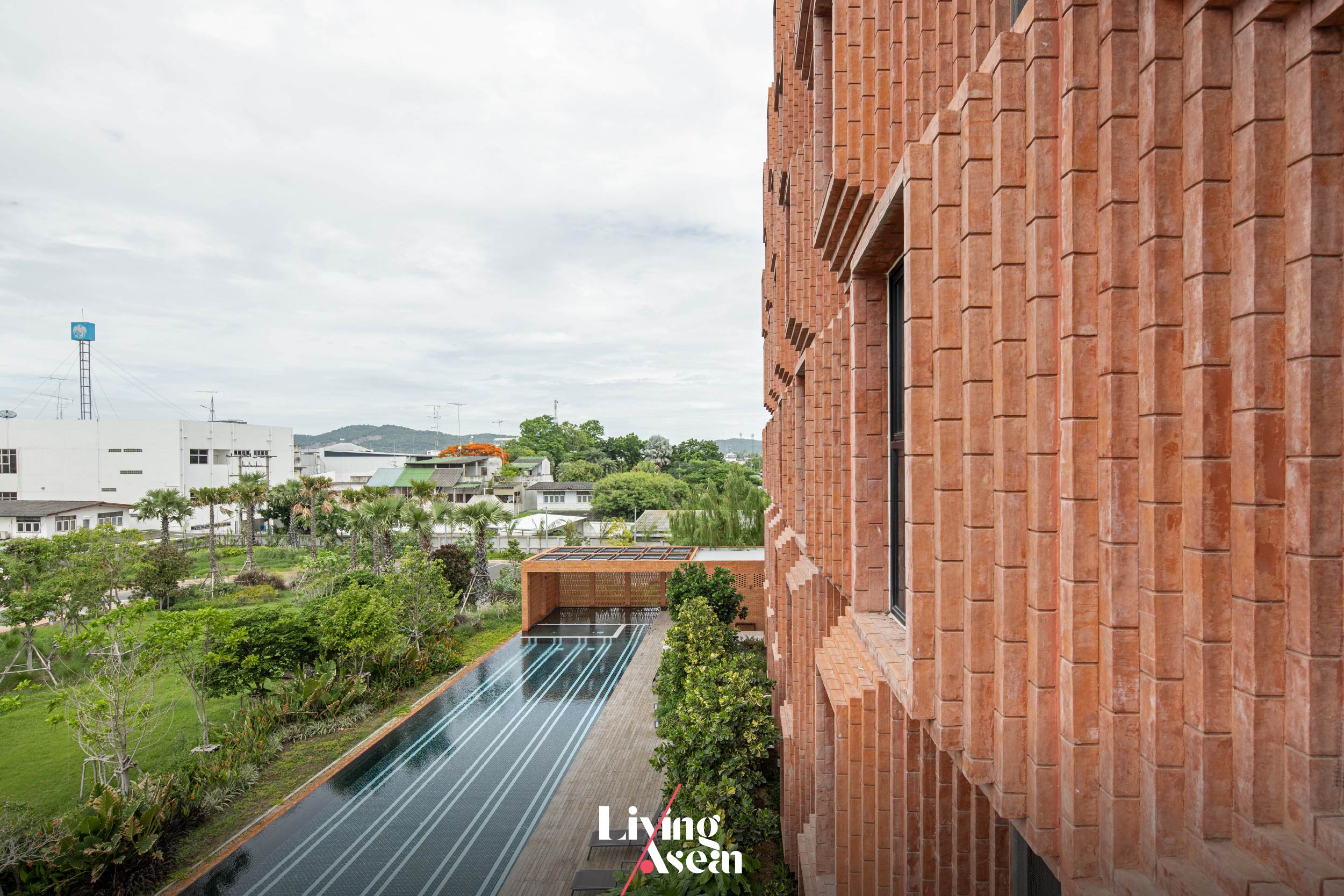 ---
Architect: EKAR Architects (ekar-architects.com)
Landscape Architect: Top Form Design Studio
---
You may also like…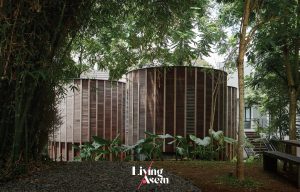 Blackbird Hotel: Hotel in Bandung Enlivened by a Round Honeymoon Suite Trio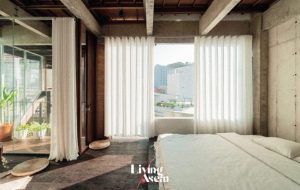 Sep'on Heartfulness Center: A Stylishly Chic Boutique Hotel with a Narrow Frontage