/ Bangkok, Thailand /
/ Story: Urawan Rukachaisirikul / English version: Bob Pitakwong /
/ Photographs: Vin Varavarn Architects /
A low-cost residential project promising 87 micro-houses is "a dream come true" for many low-income households occupying a mid-city neighborhood of Bangkok, Thailand. Officially named the Housing Development Project for Klong Toey Community, it was implemented as part of a wider housing opportunities program for impoverished urban dwellers throughout the capital and 25 provinces in the Central Region.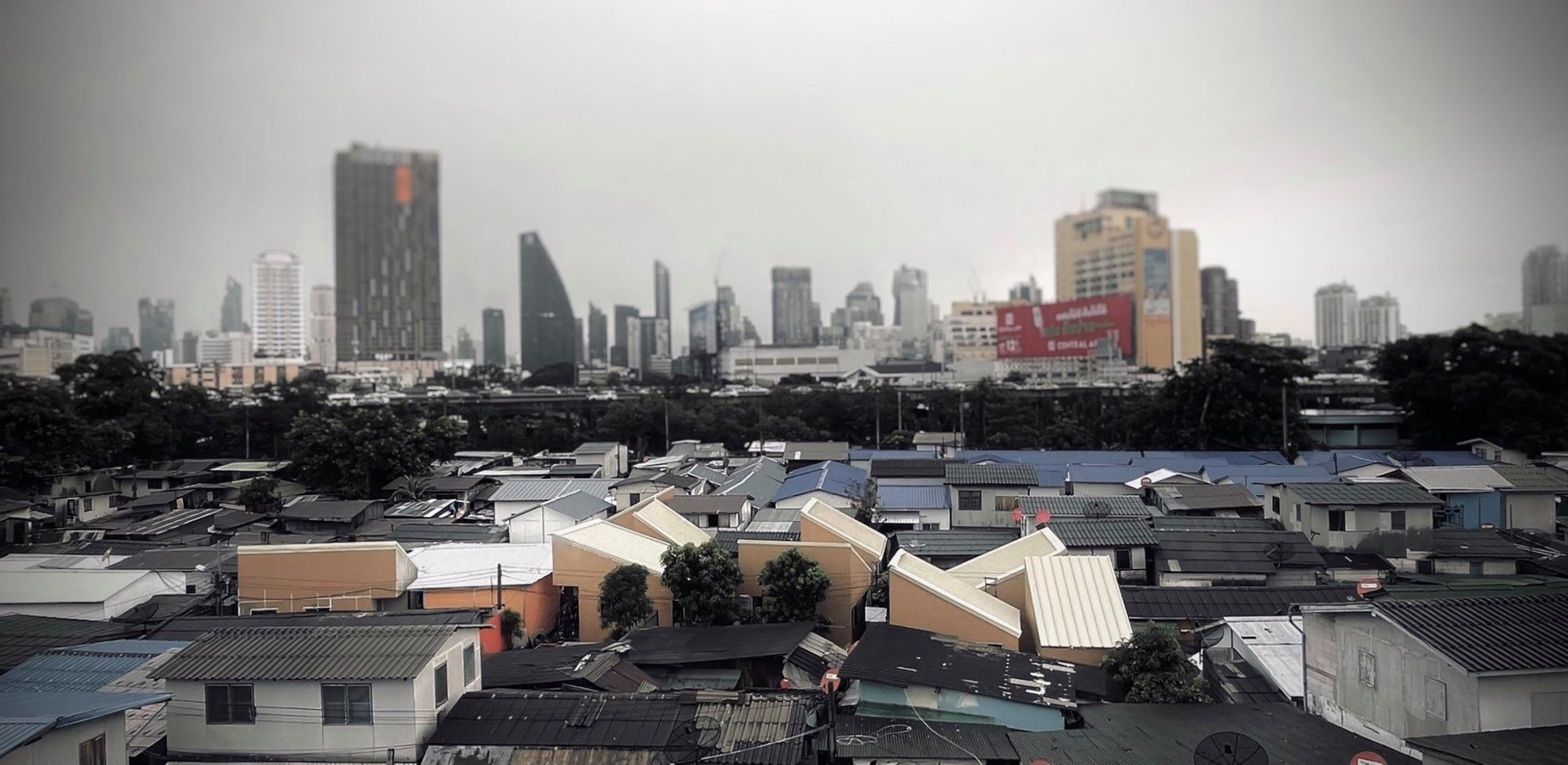 A collaboration between the 1st Army and respective provincial administrations, the task was carried out in support of the volunteer program Chitr Asa, a royal policy initiative under His Majesty King Rama X.
It also received help from the Charoen Pokphan Foundation. The housing design is the brainchild of the Bangkok-based architectural practice Vin Varavarn Architects (VVA) under the leadership of M.L. Varudh Varavarn, founder and CEO.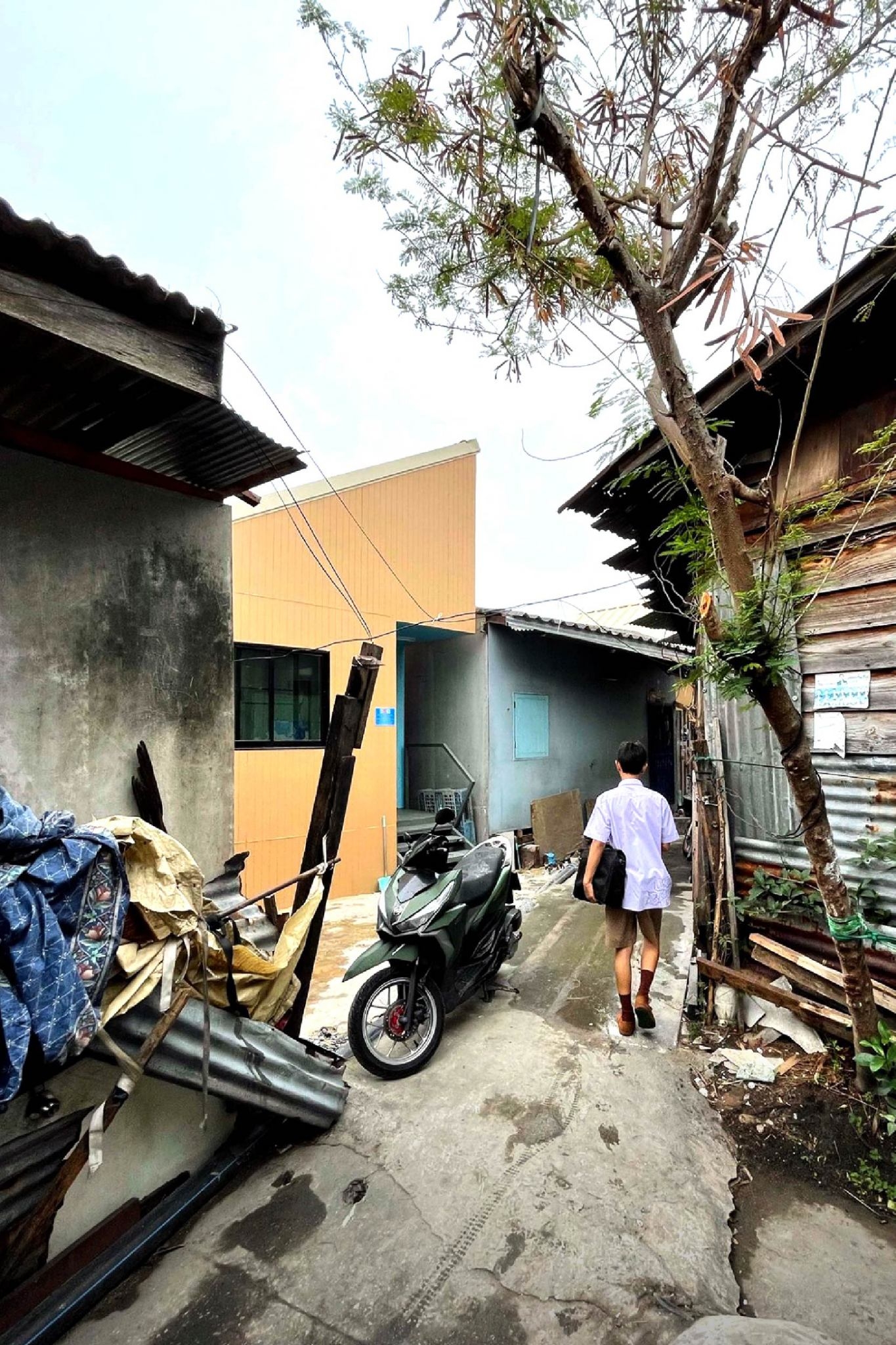 For a long time, the mid-town neighborhood of Klong Toey has been home to many of the working classes in the midst of a vibrant commercial district bordering the south bend of the Chao Phraya River. Before becoming Klong Toey Community as we know it, the area was originally the seat of a fortress town named Paknam Phrapadaeng, a fortification designed for the defense of the capital in warfare of olden days.
Over time, urban developments expanded into this part of the city giving rise to overcrowded communities in a way regarded as disorganized and unattractive.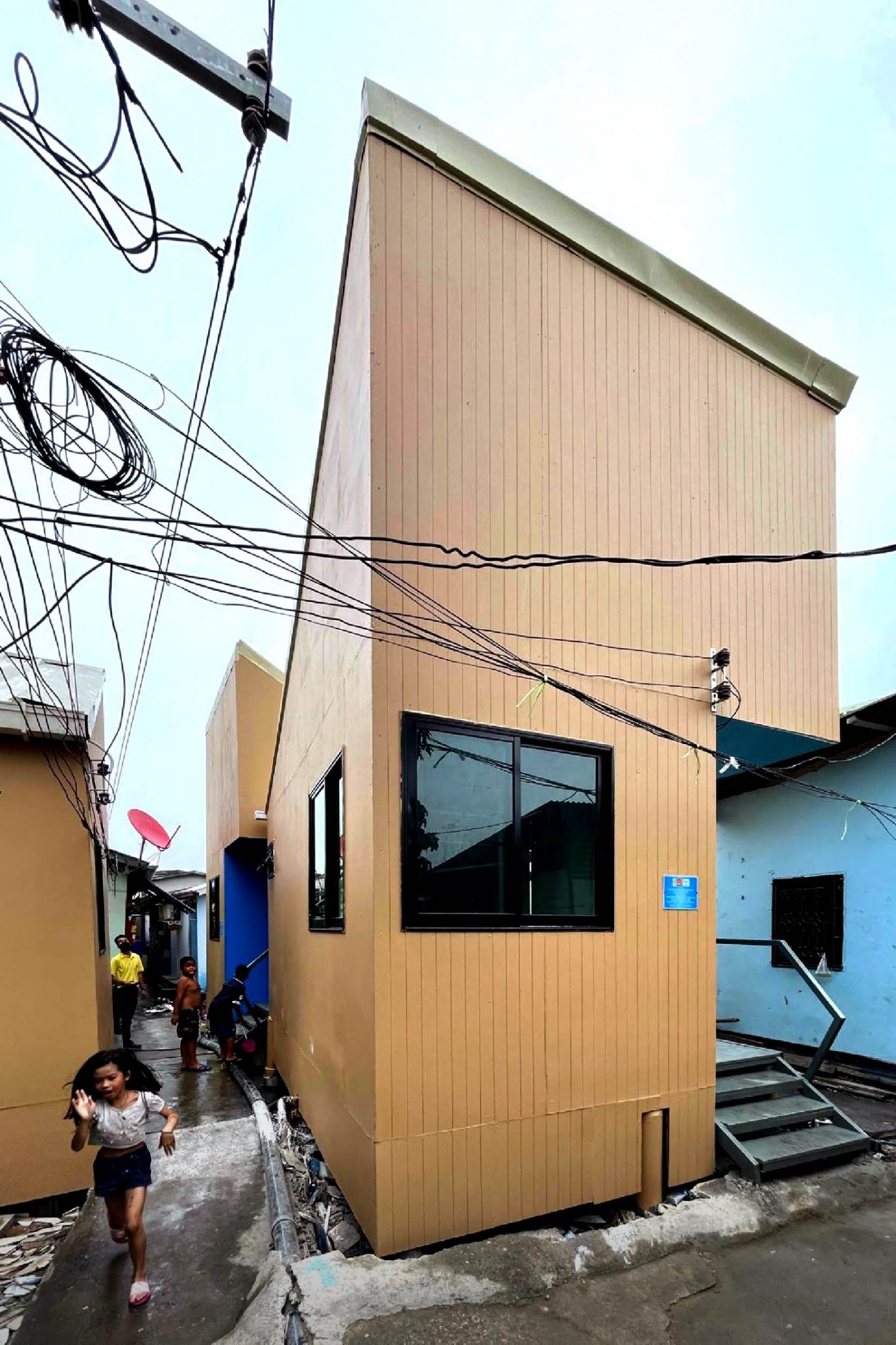 The area being chock-full of tightly compacted makeshift housing became a challenge for even the most experienced architect.
M.L. Varudh Varavarn said that he could still recall facing countless obstacles in performing the task, not to mention juggling limited funds with compelling needs for materials and building techniques.
He had to deal with many limitations occurring on site. And immediately upon receiving the final official briefing, it was a race against time going full blast until the very last day.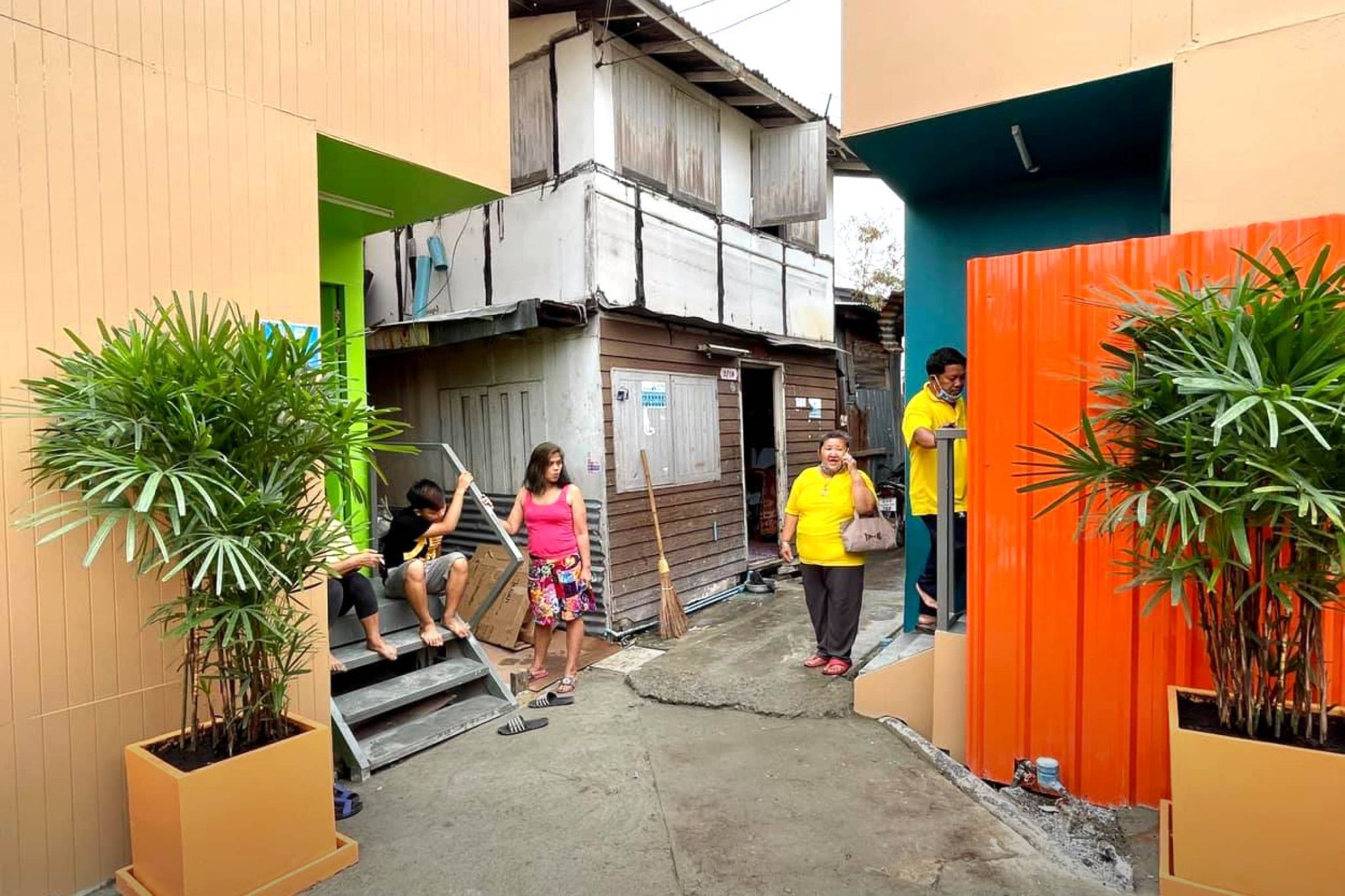 Nonetheless, it was a mission accomplished despite limited manpower. As to be expected, on-site training became necessary since construction crews made up of soldiers were a far cry from being skilled builders. Trained right, they were able to get the job done.
That's not all. Access through and around the site was narrow and couldn't be widened any further. As a result, building supplies had to be hand carried, plus there was the problem with reclaimed ground filled with waste material and water that had nowhere to go, causing a flood when it rained.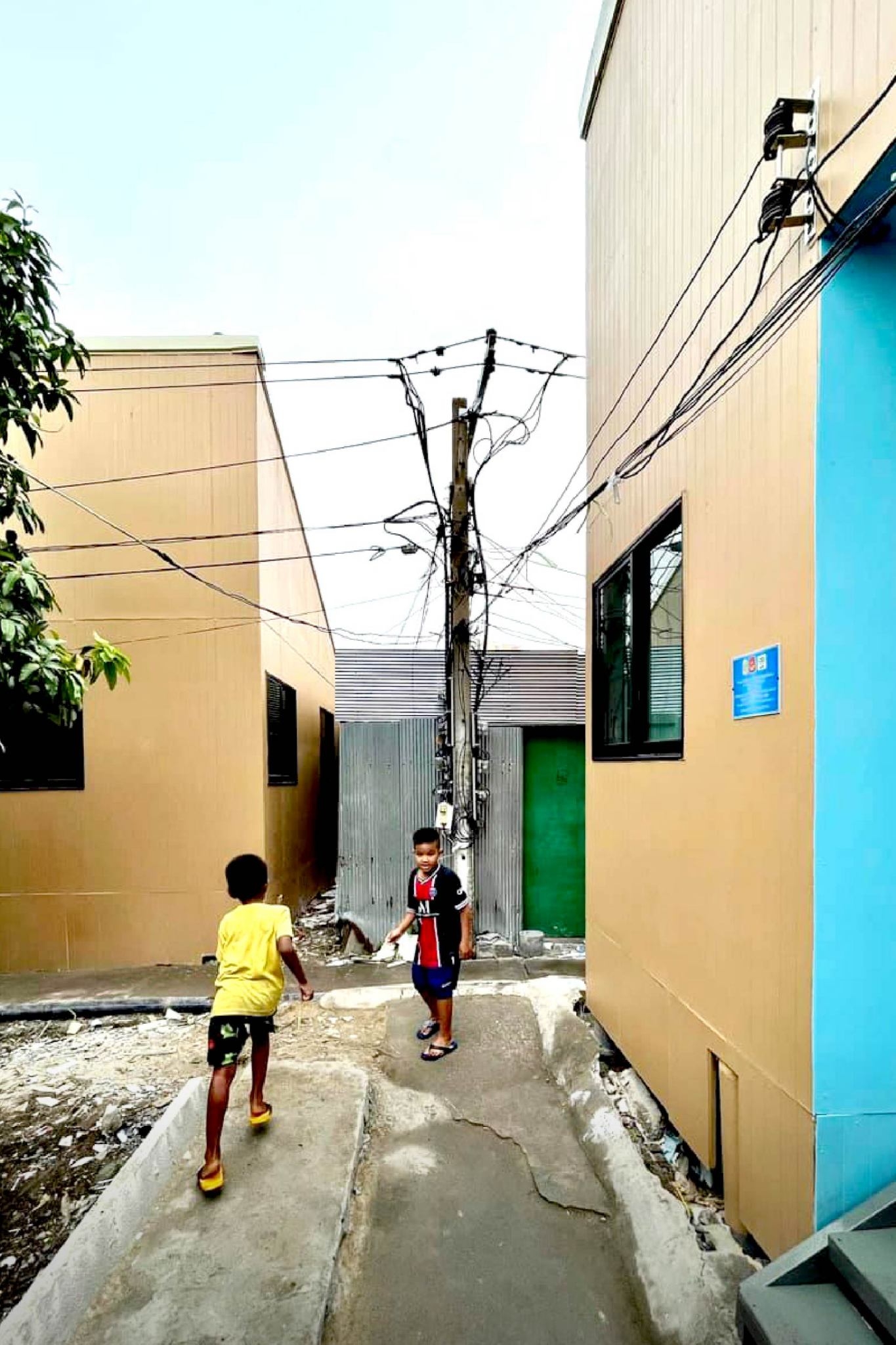 The key to success lies in active public participation, in a sense perceived as a crucial stage in the implementation of the plan.
When members of the Klong Toey Community chipped in, contributing their shares of a joint effort, the project made headway in helping families in need of housing.
Overall it was a project well thought out with the user in mind. Hence, the focus of attention was on safety in family living spaces, the performance of the buildings and their ability to effectively answer user needs.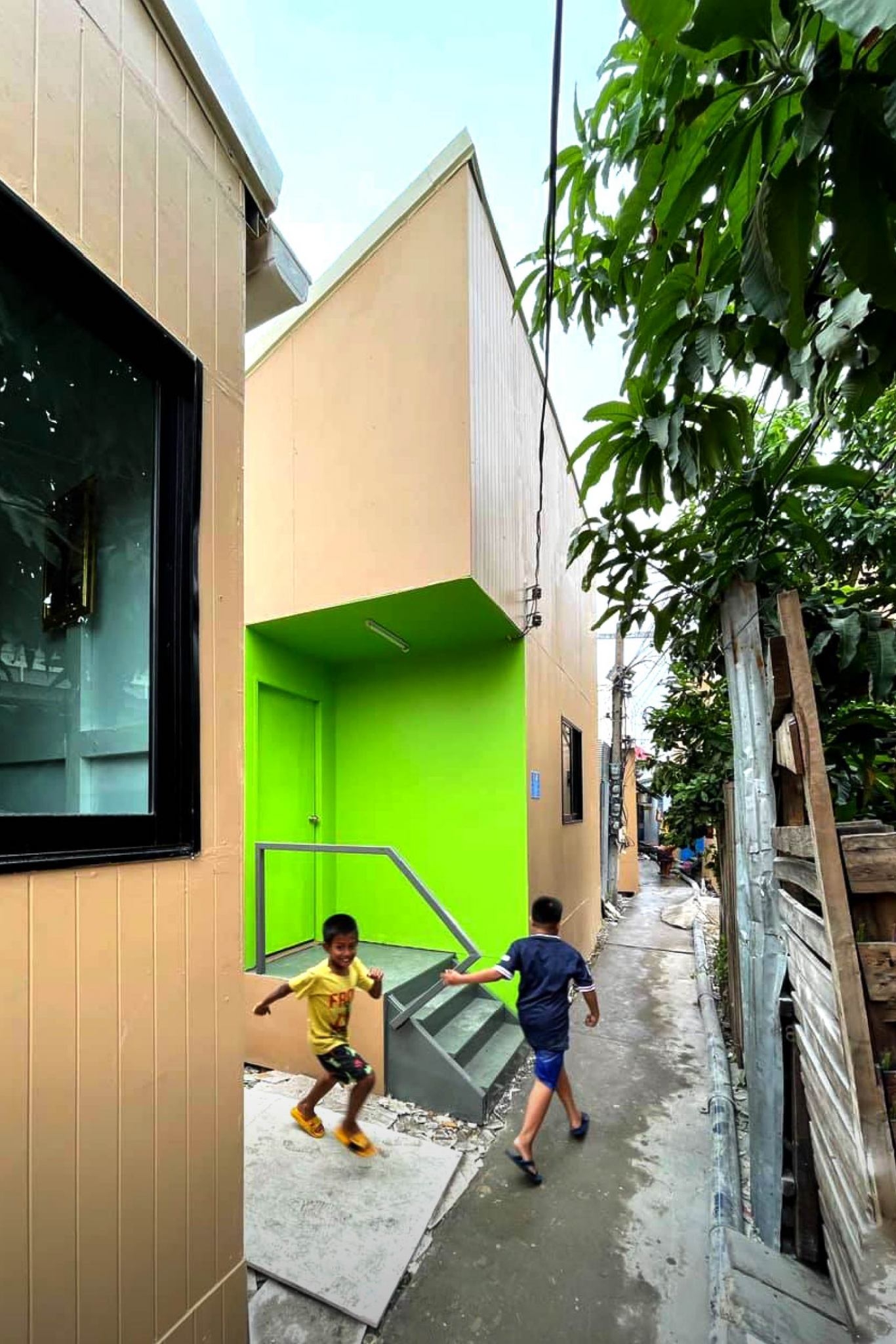 What gave it a chance to succeed was the concept of free will and the esprit de corps shared by members of Klong Toey Community. There was no forced eviction of residents as was the case with several overcrowded communities in the past.
Aiming for a win-win situation, the 1st Army that spearheaded the campaign was able to liaise with leaders across the community for the purpose of a survey and identifying the households that wished to participate.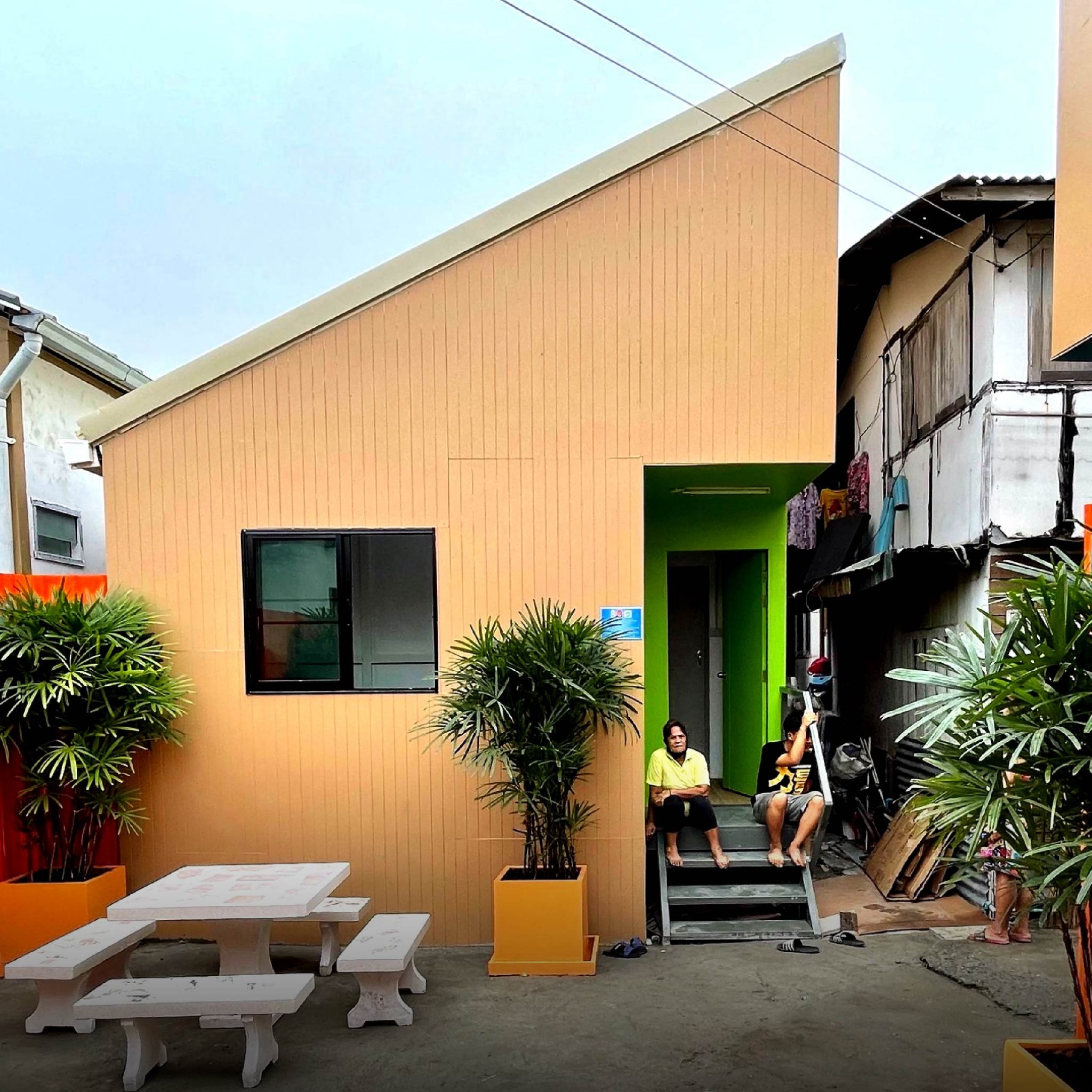 The overall effect was impressive. Through active public participation, the project was able to achieve desired results.
It set the scene for joint learning and the social contract that everyone came away happy and satisfied. In the process, it gave the architect the power, skills and techniques to do it right and make work easy.
Meantime, the resident households were free to choose any color they wanted for their home entrance.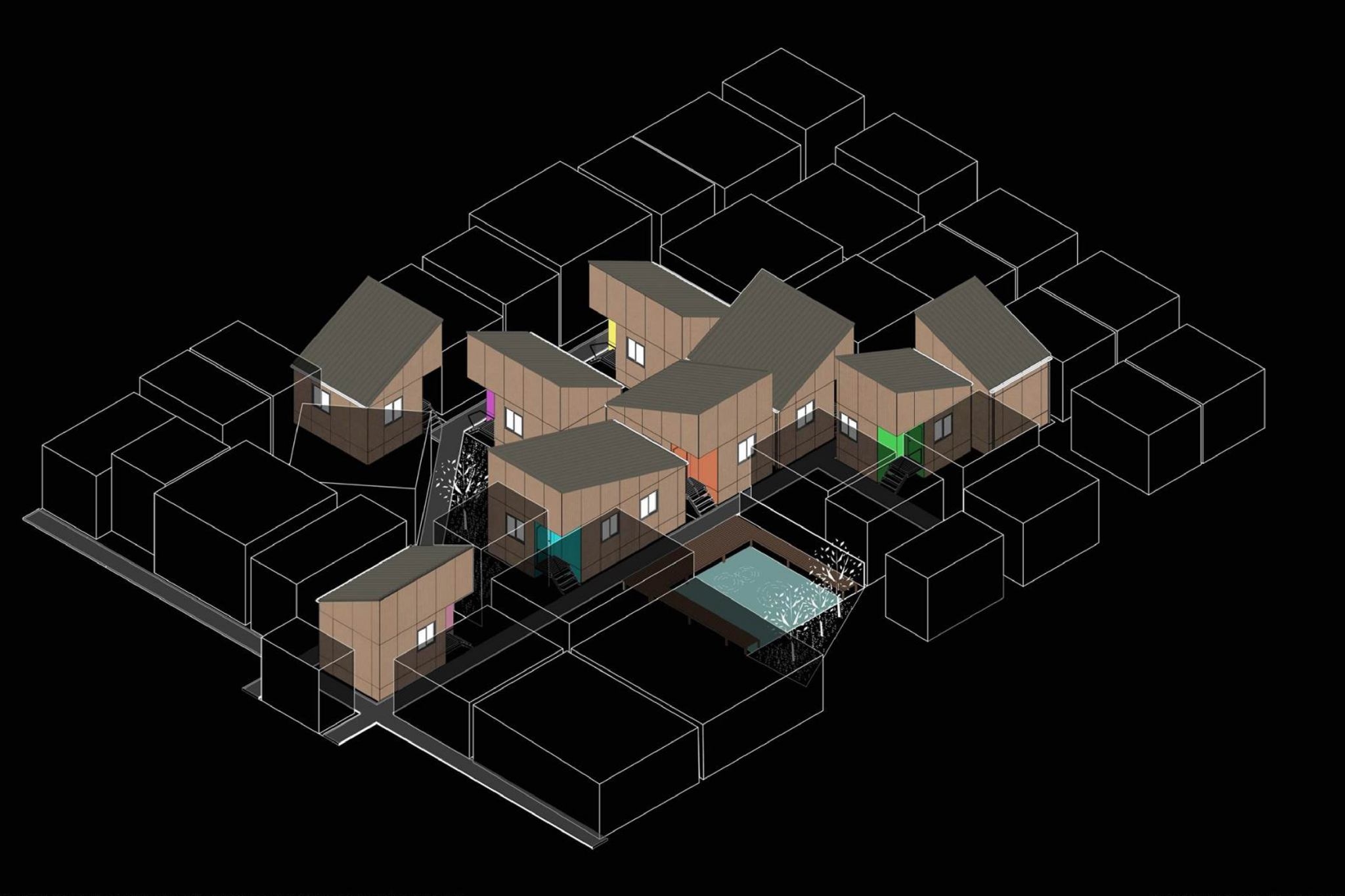 With respect to design, it's good looks that speak to the same appearance standard. Yet, there is plenty of room for customizable features that allow for updates to suit specific user needs.
Plus, it's a home plan capable of being adapted to fit into different land sizes. This gives families the freedom to choose what's right for their life and to make plans for future add-ons should the family size increases.
This kind of advance planning helps reduce the problems occurring on site, giving the team of supervising architects more time to concentrate on building strong and durable homes.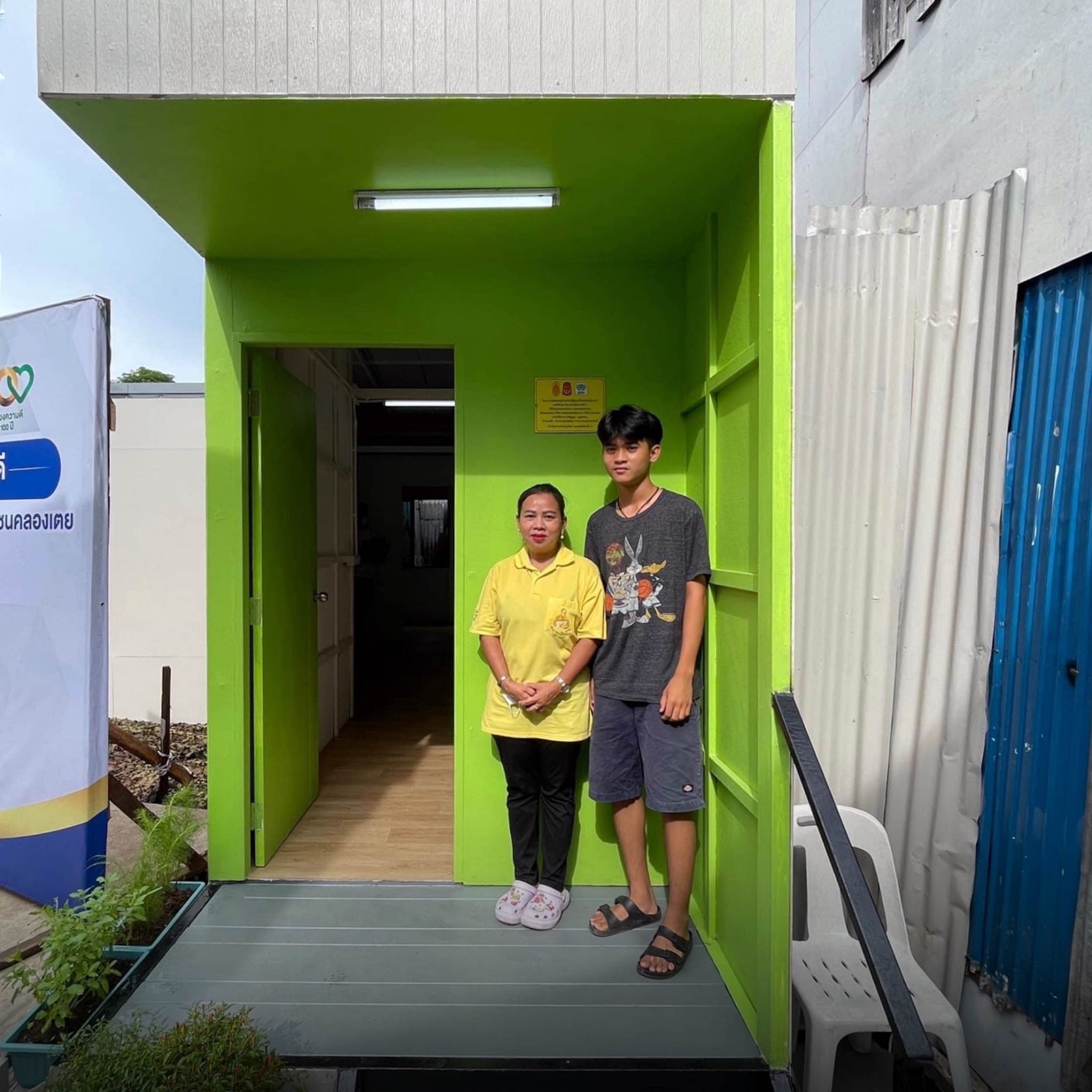 To improve thermal comfort in the home, the roof is built of metal sheeting with polyurethane heat insulation measuring one inch thick.
The exterior walls are made of fiber cement board siding. Designed to protect from lightning strikes, the home is light and airy, and can be built within budget. And in future, should a mezzanine be needed, that's perfectly doable too.
Recognizing the fact that homeowner needs varied from house to house, the team of architects came up with flexible design.
To begin with, they accepted that most households wanted to hang on to the amounts of land they already occupied. And they were determined to build to cover the full extent of the existing plots. This gave rise to an interesting mix of differently-sized homes across the neighborhood.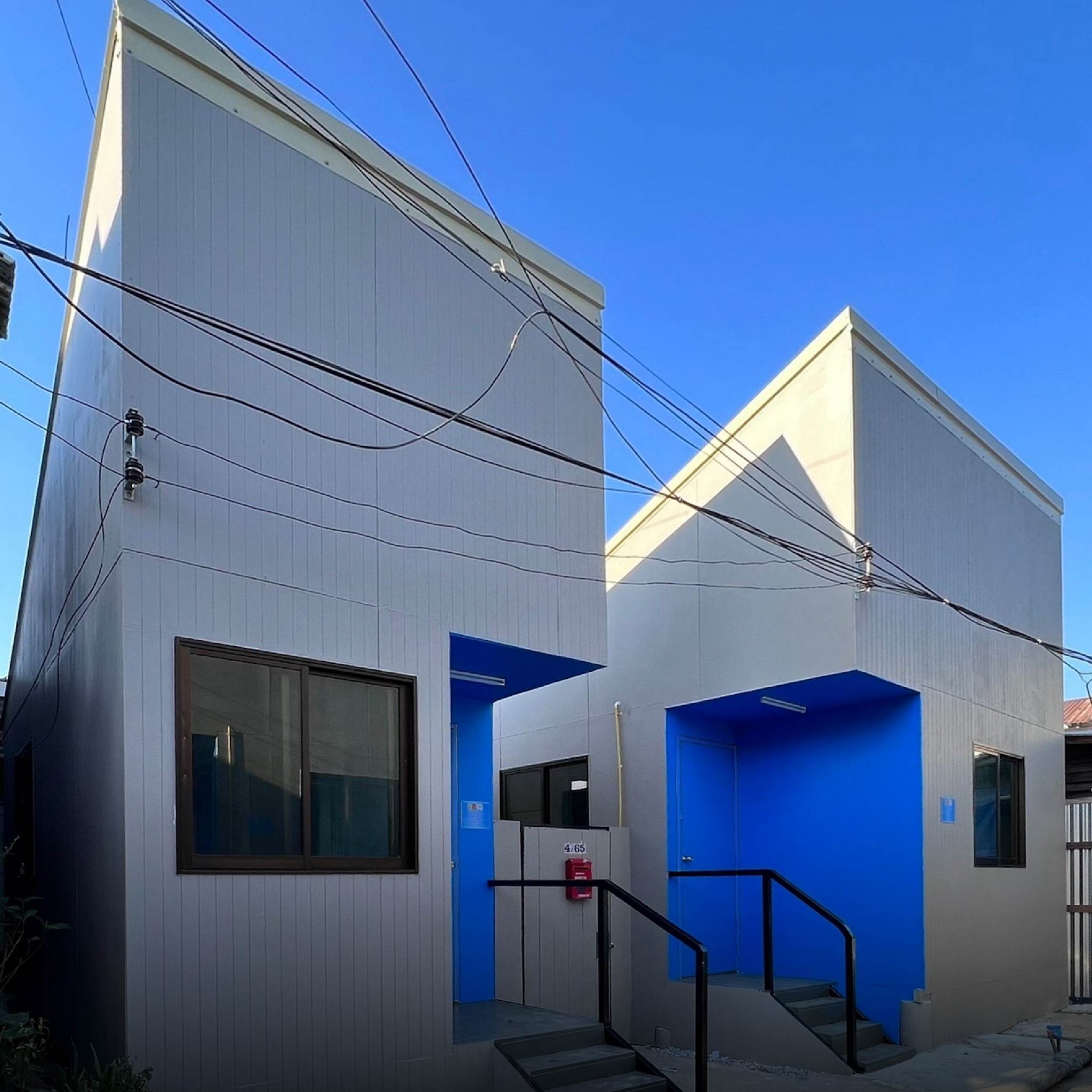 In the process, the architects were able to produce home plans made up of simple geometric shapes. They were easily adaptable to fit into many different arrangements.
In the big picture, it's an urban development setting in which a rich variety of shapes and configurations come together to form a coherent whole – a curious amalgam of forms, colors and textures emblematic of the contemporary style. It's pleasant to look at.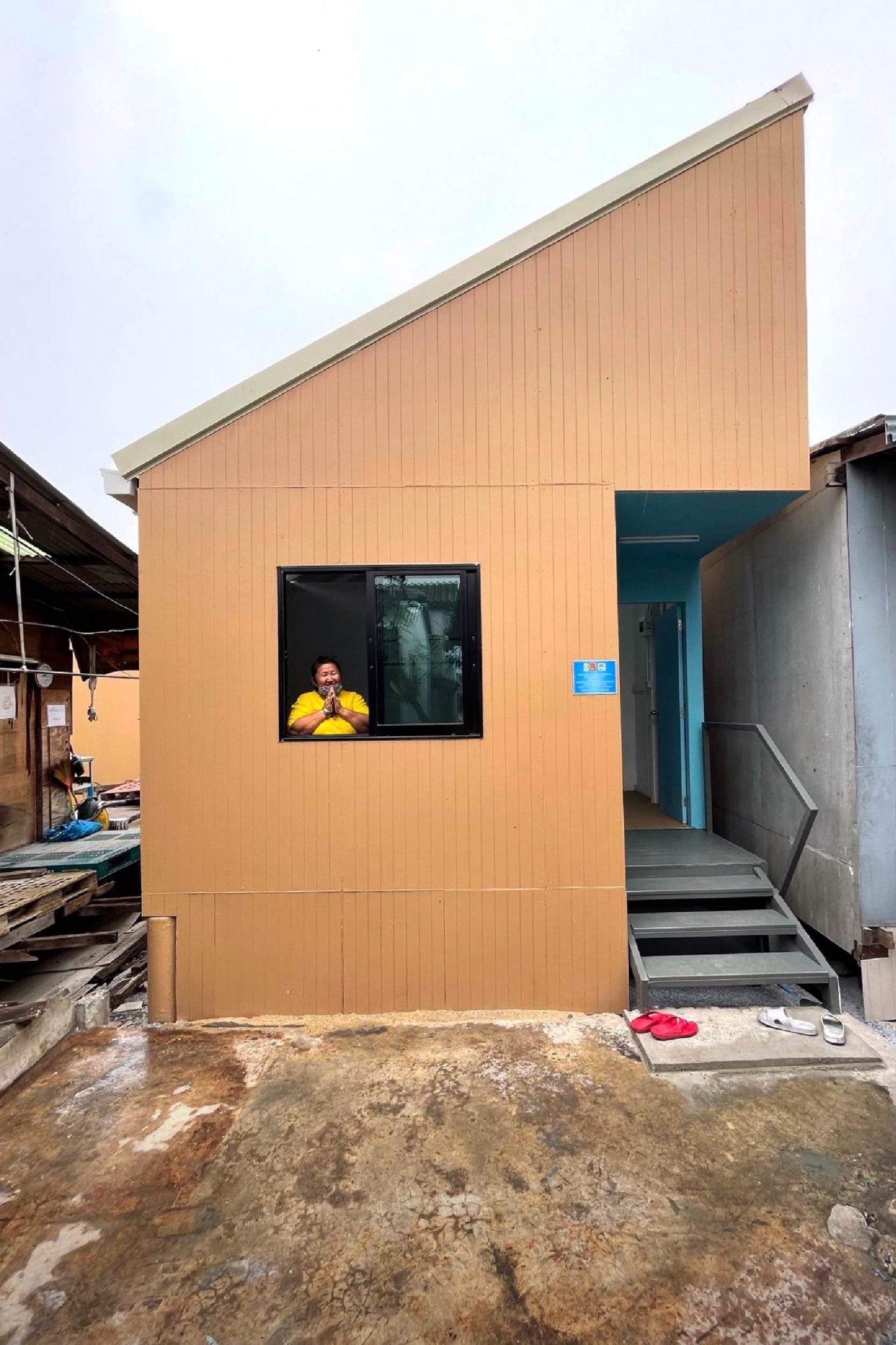 Architect M.L. Varudh Varavarn wraps it up nicely, "The Housing Development Project for Klong Toey Community, may not be perfect due to multiple limitations on site, but it's very well thought out in view of the circumstances overall.
"More than anything else, it's one that's carefully devised to be a part of the solution, not a part of the problem. All things considered, it contributes to improving the quality of life for a sizable proportion of an urban population.
"In the end the people are happy. That's what matters."
---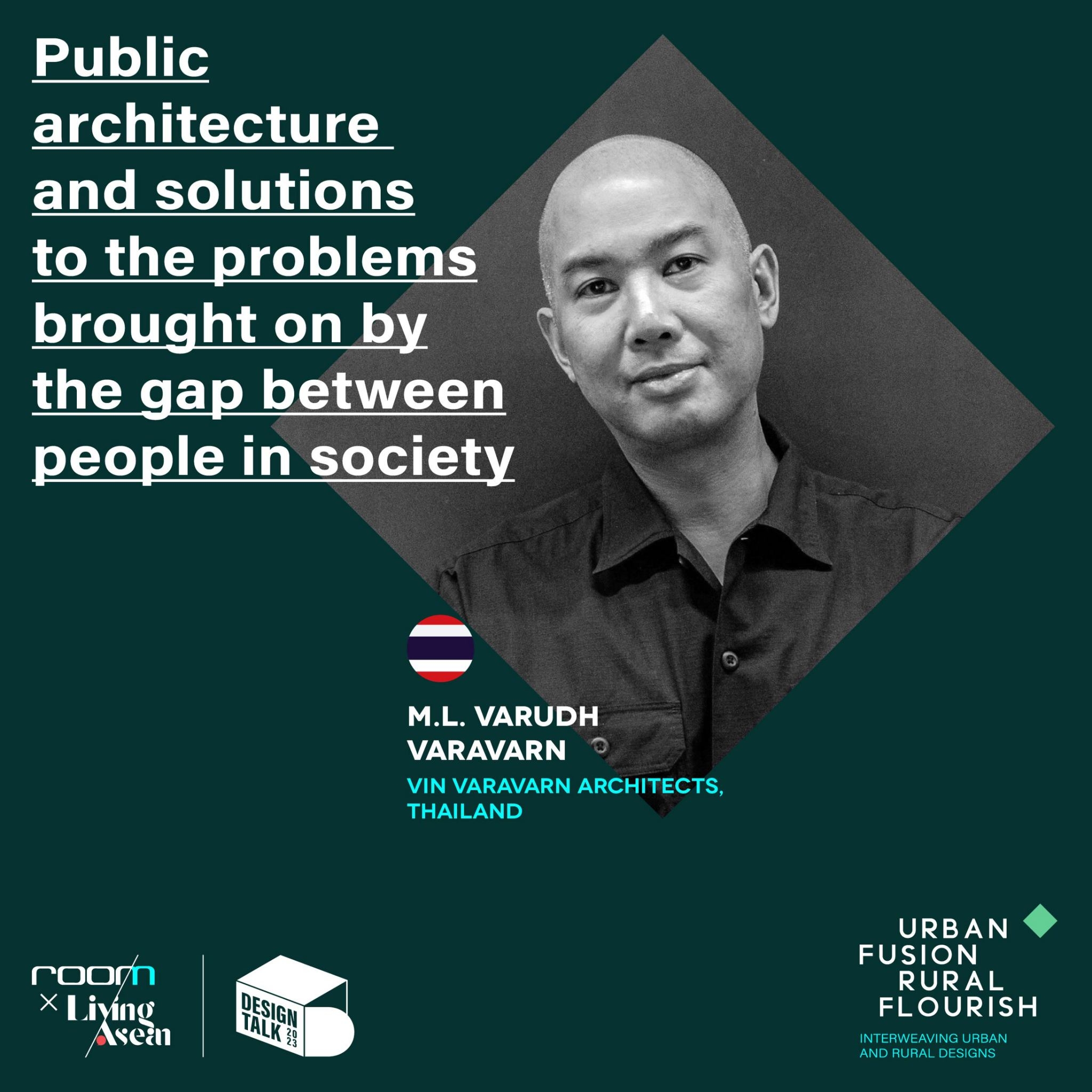 Find out more about architectural design in sync with nature, as well as ideas for a possible course of action within the context of nature, climate and culture from M.L. Varudh Varavarn, architect and founder of Vin Varavarn Architects (VVA), Thailand, at the upcoming the "room x Living ASEAN Design Talk 2023."
Meet up with a panel of experts comprising four distinguished architects from three countries. This year's conversation event is on the theme of "URBAN FUSION / RURAL FLOURISH: Interweaving Urban and Rural Designs." The Talk is scheduled for Sunday August 6 at the room Showcase zone inside Baan Lae Suan Fair Midyear 2023, BITEC Bang Na, Bangkok. It's an opportunity not to be missed. Mark your calendar!
For more details: https://www.facebook.com/livingasean/posts/701628028672617
Register to attend at: https://amarinfair.com/…/room-x-living-asean-design-talk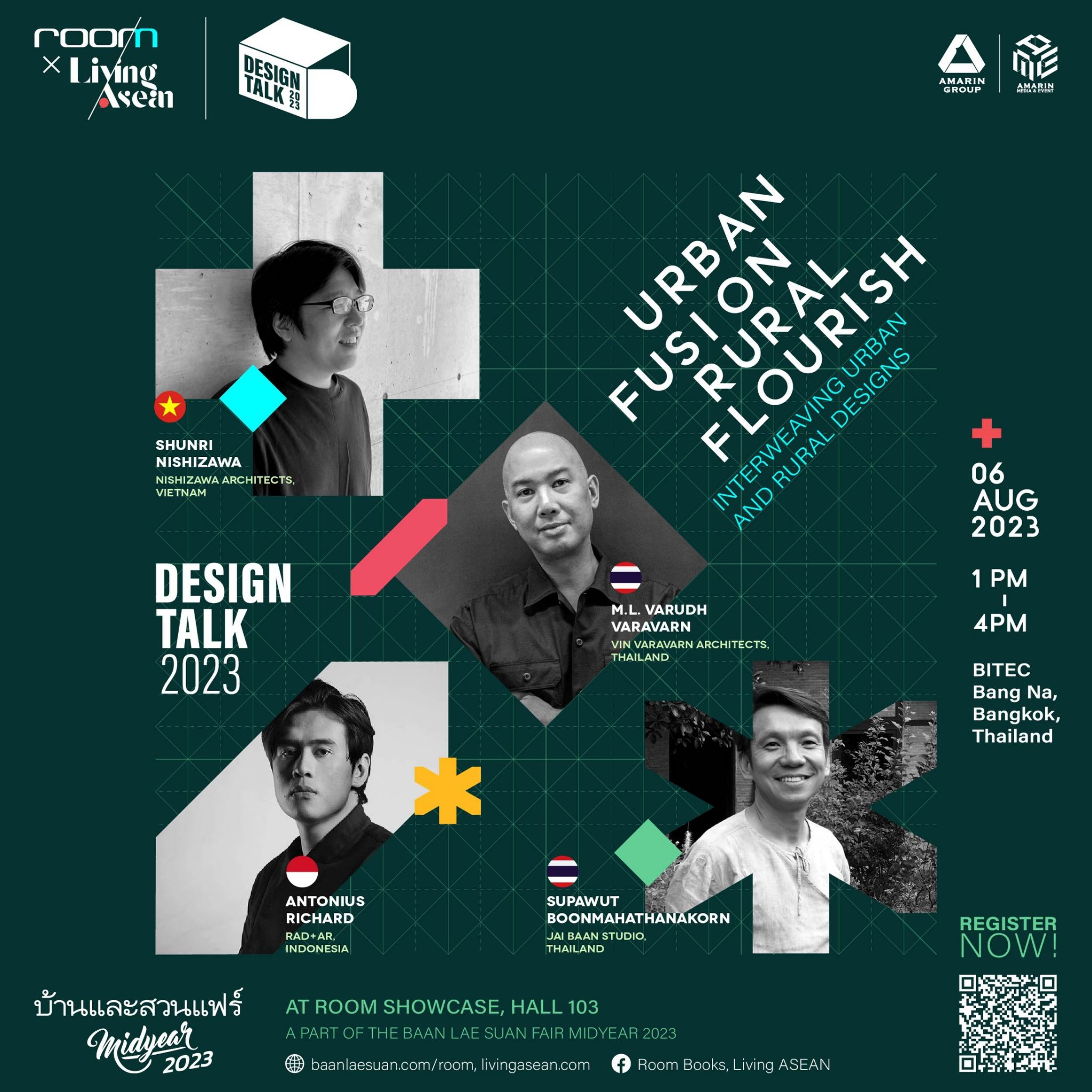 ---
Architect: M.L. Varudh Varavarn of Vin Varavarn Architects (www.facebook.com/VinVaravarnArchitectsLimited)
Consultancy: Next Engineering Group
---