/ Bangkok, Thailand /
/ Story: foryeah! /English version: Bob Pitakwong /

/ Photographs:  Nantiya /
Non (Intanon Chantip), INchan atelier, architect and owner of this HUAMARK 09 building, designed it to test theories he'd arrived at through intense study and experience. He wanted this concrete block house to tell its own story through the charm of materials that change over time.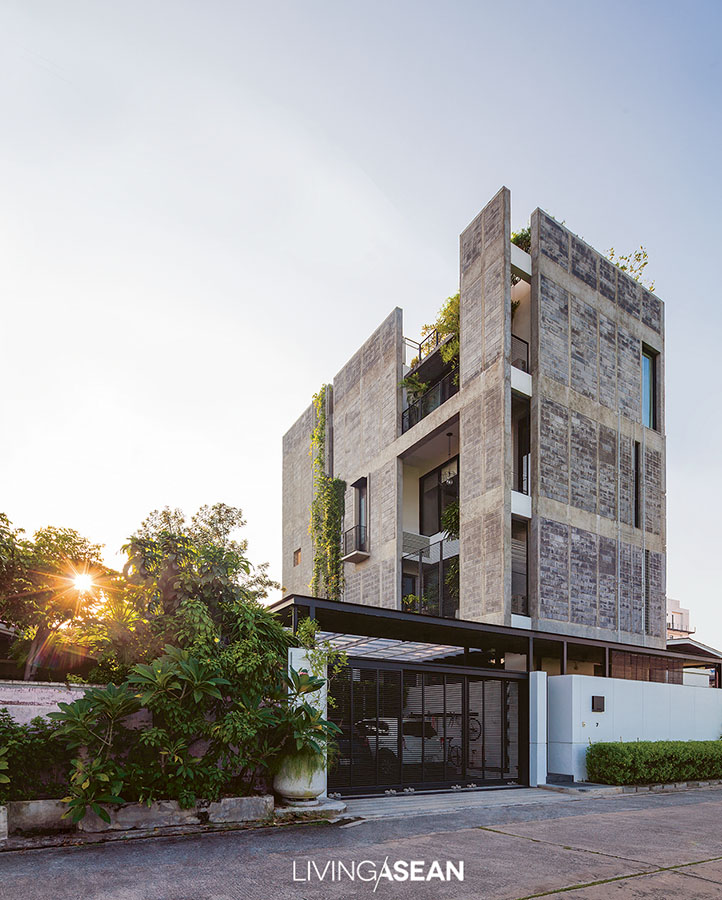 Non and his wife Ploy (Tharisra Chantip) bought this a 30-year-old, 80 square wa (.8 acres) property in the Hua Mark district, demolishing the old house to erect a new four-storey mixed-use concrete block house with usable space of 490 square meters and combine office, residence, and art studio.
Dividing the property into northern and southern sections, they raised the property level more than 40 percent to put in a garden to the north, then a rectangular building to the south.
The building's long side runs east-west to block prevailing winds and allow openings to control sunlight and breeze entry into the house.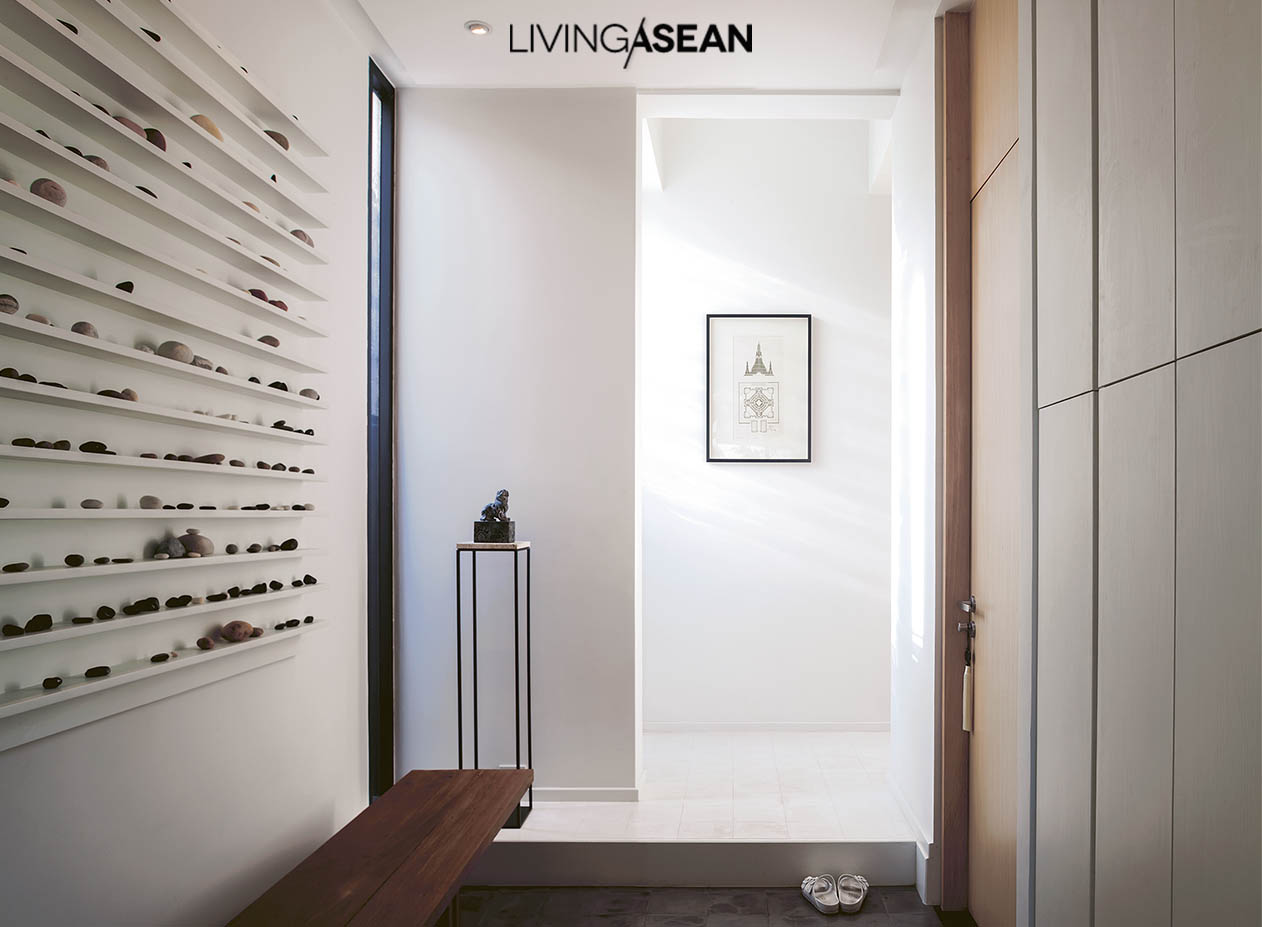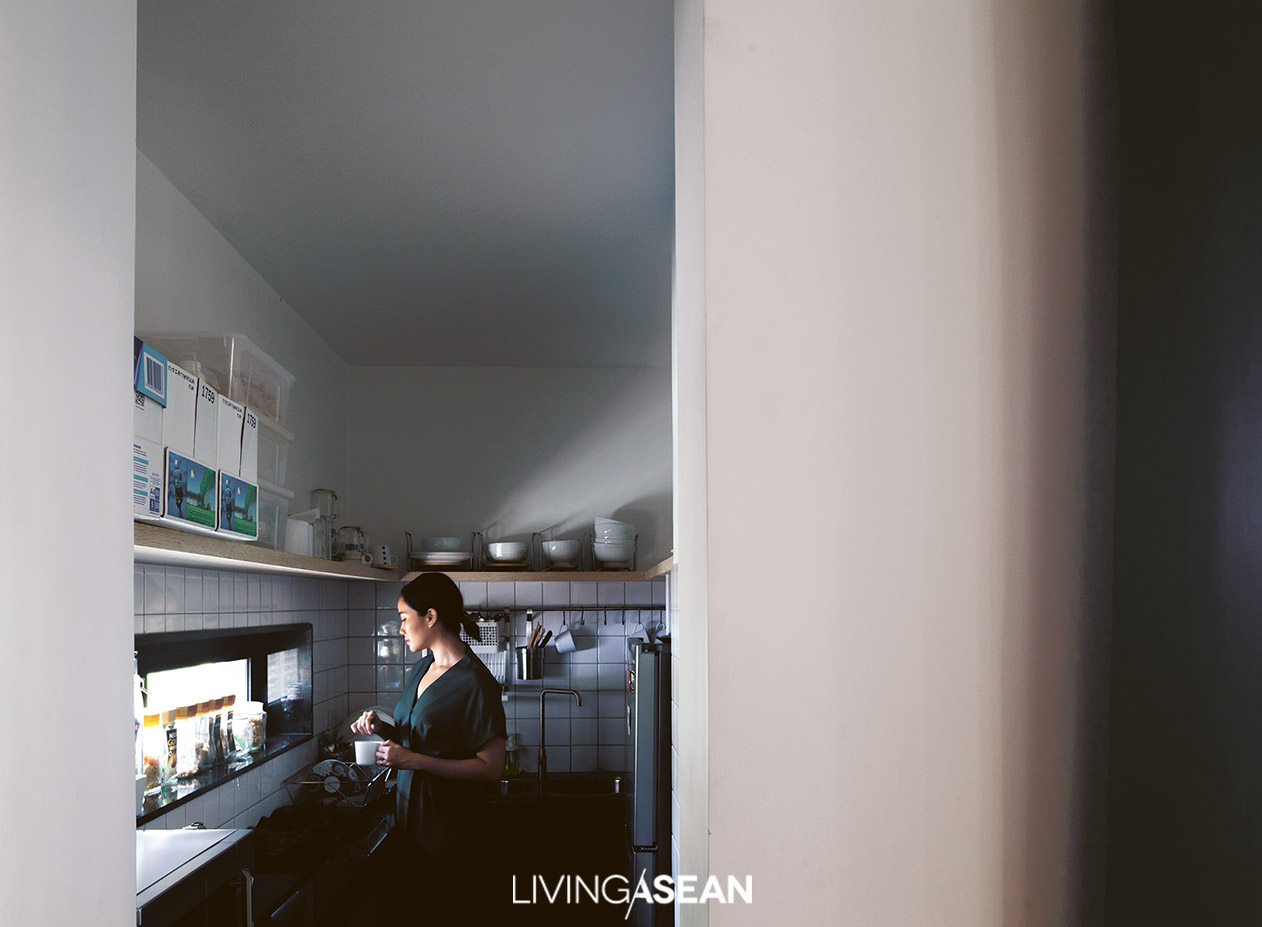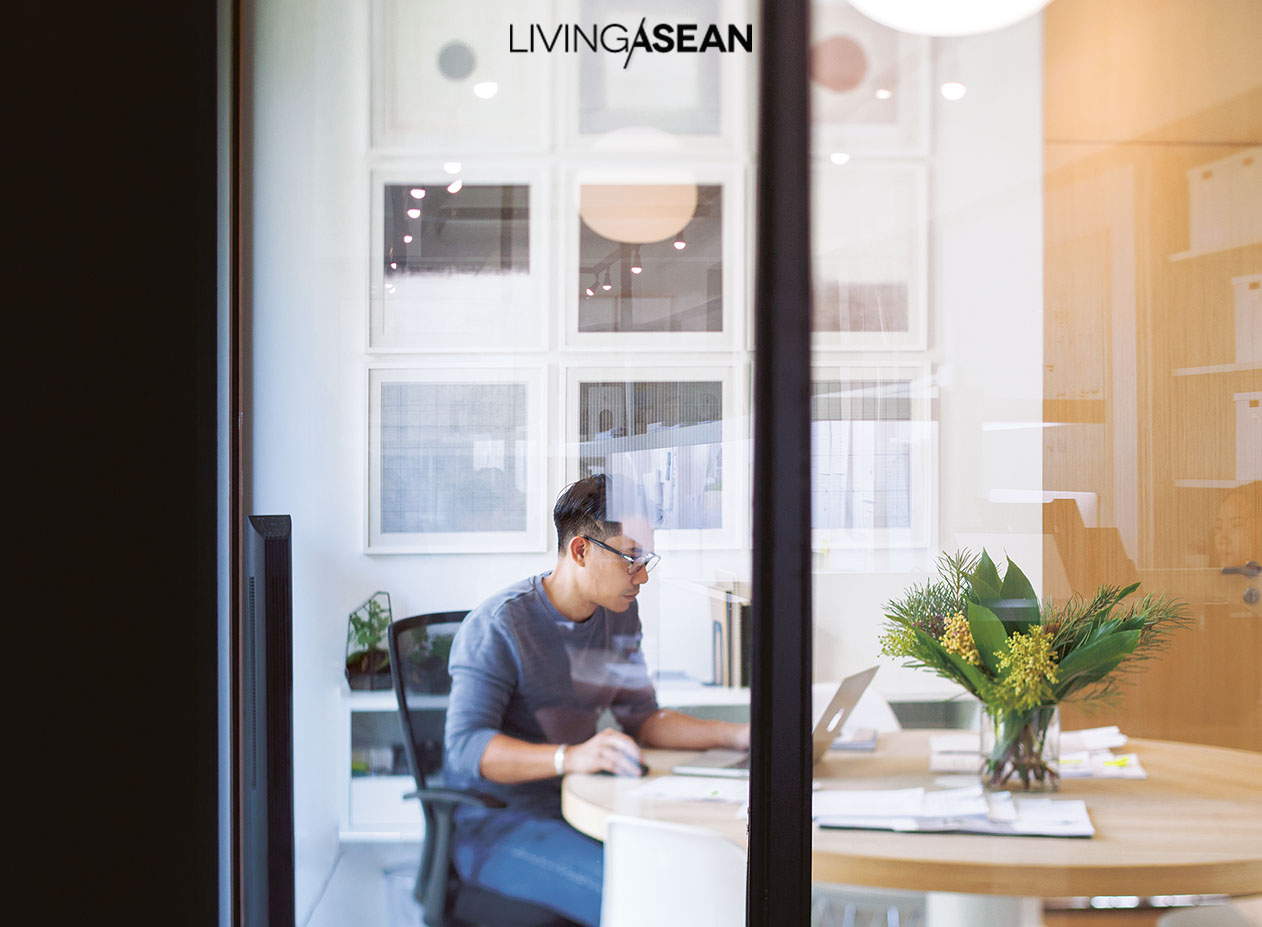 The house's four-meter width is comparable to most row houses. Each side has double walls that work simultaneously for ventilation and heat insulation, with door and window openings reinforcing this concrete block house's primary relationship to weather conditions, wind, and sun.
On the south side are fewer openings because of a staircase, while north and east sides have balconies and various service areas reaching around to the west side, which also has the double walls characteristic of the building's overall design.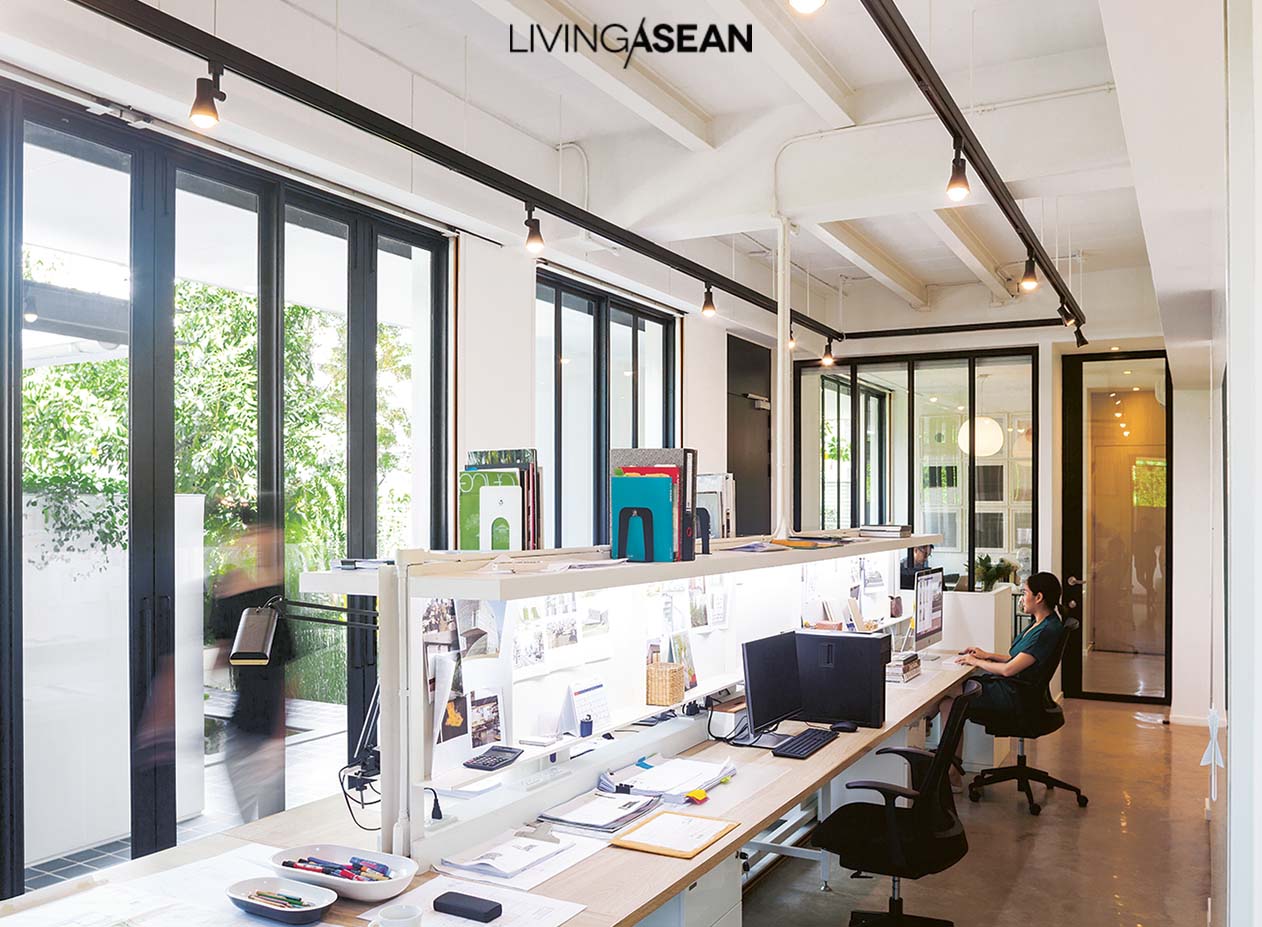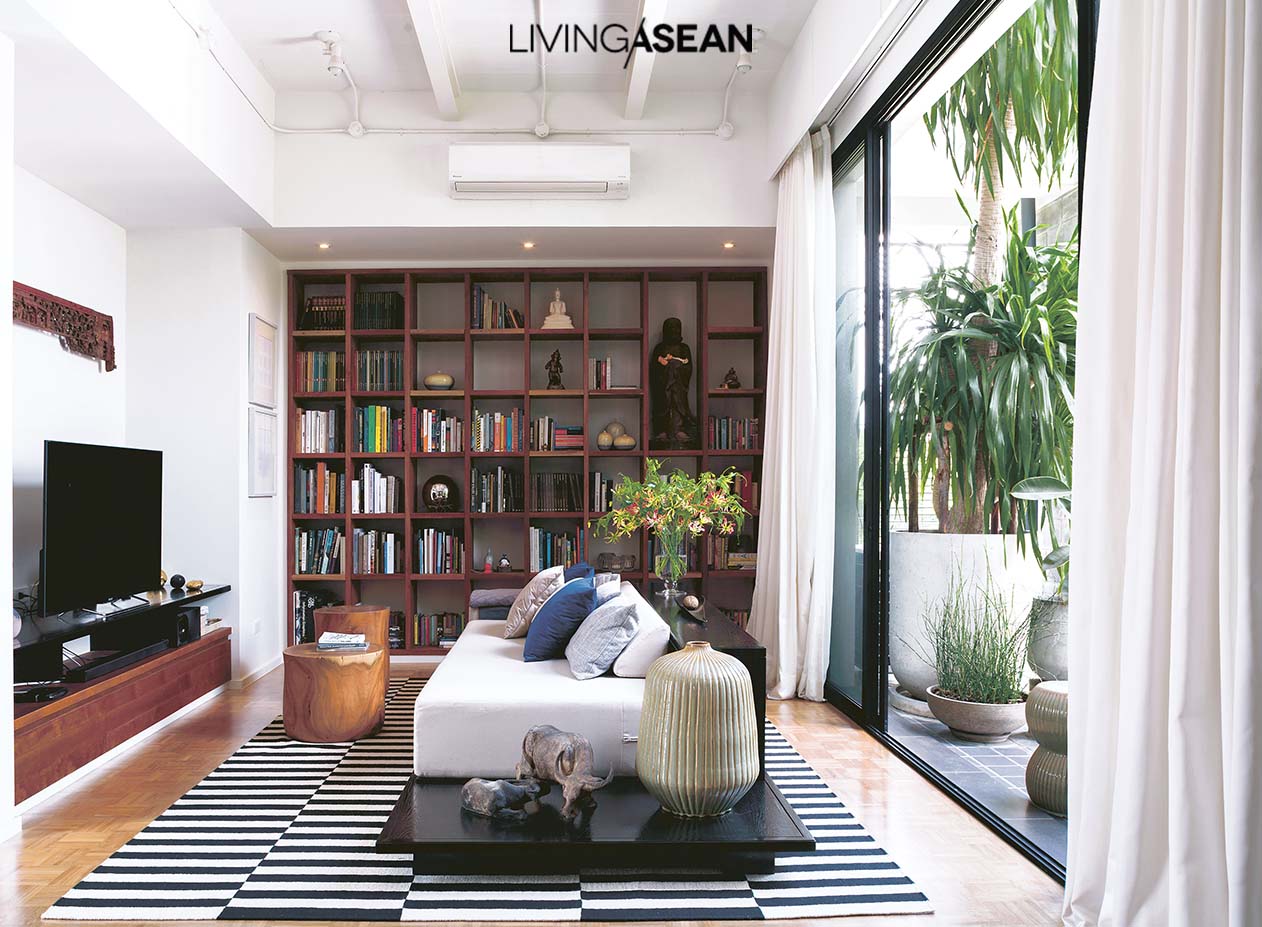 The 4 storeys are divided according to function. Architects' offices are primarily in two first floor rooms: a larger one with a long work table for working in teams and a smaller one that serves as meeting room and library.
The second floor is a private residential area, with a living room connecting to kitchen and dining area.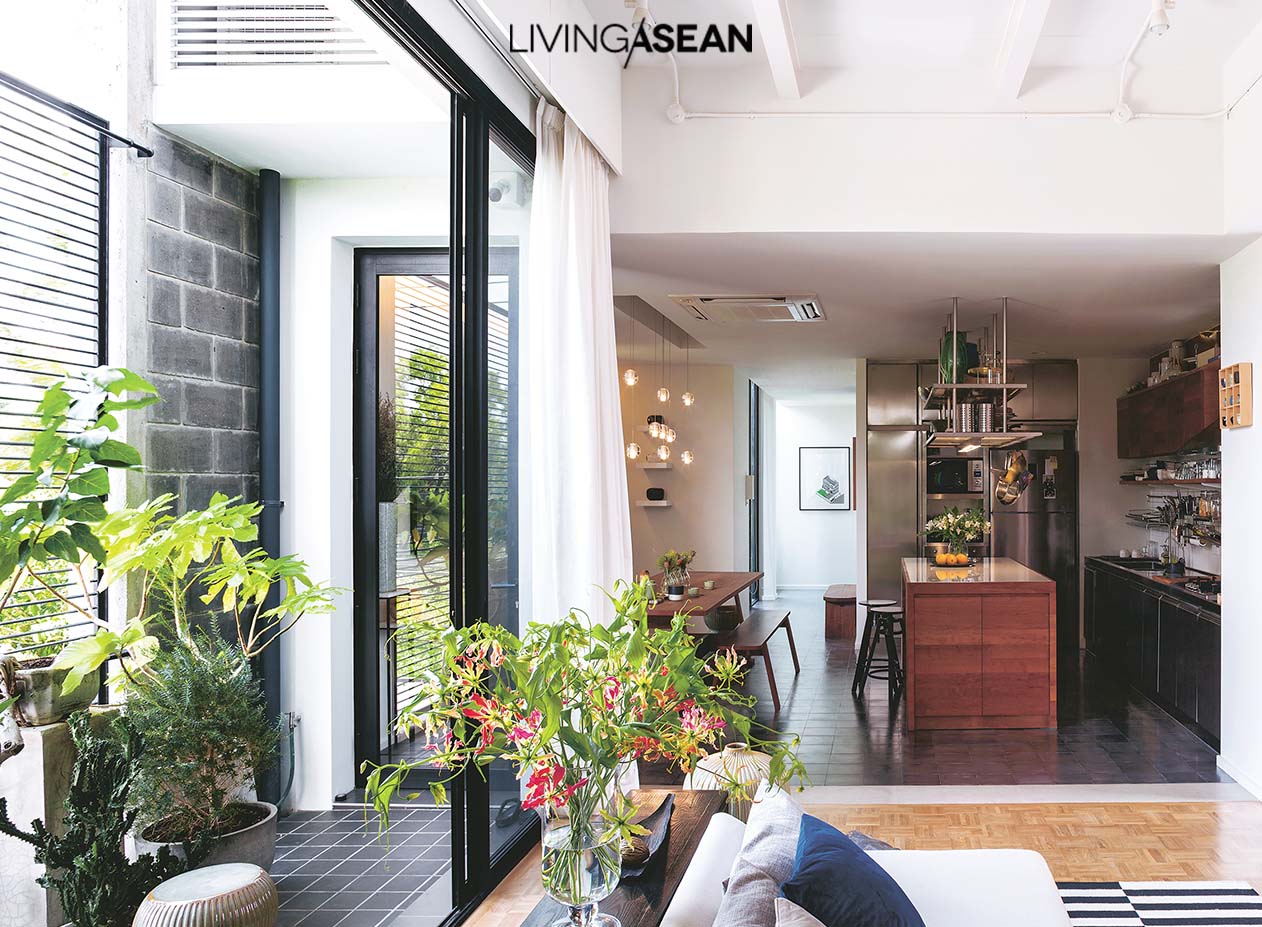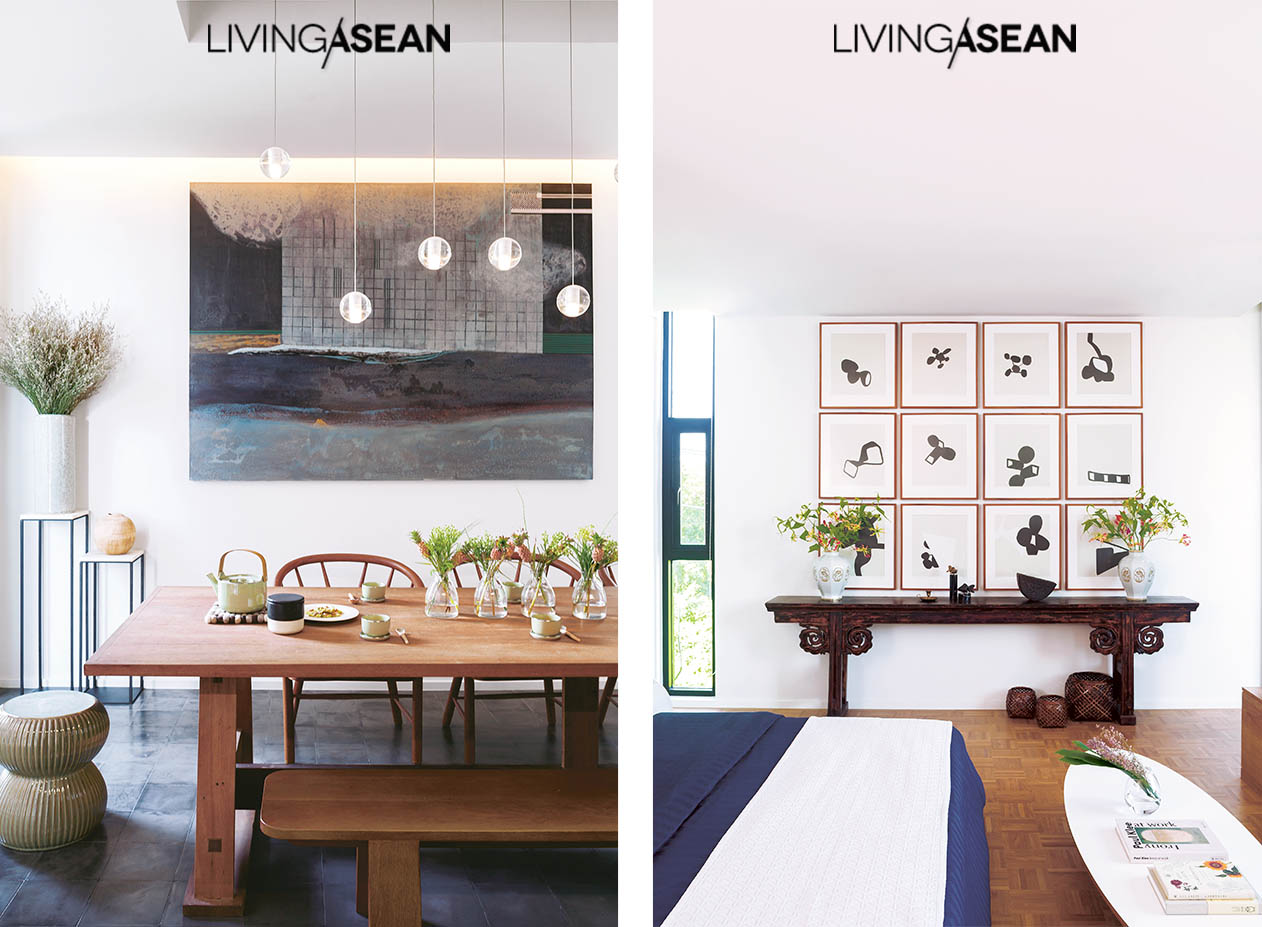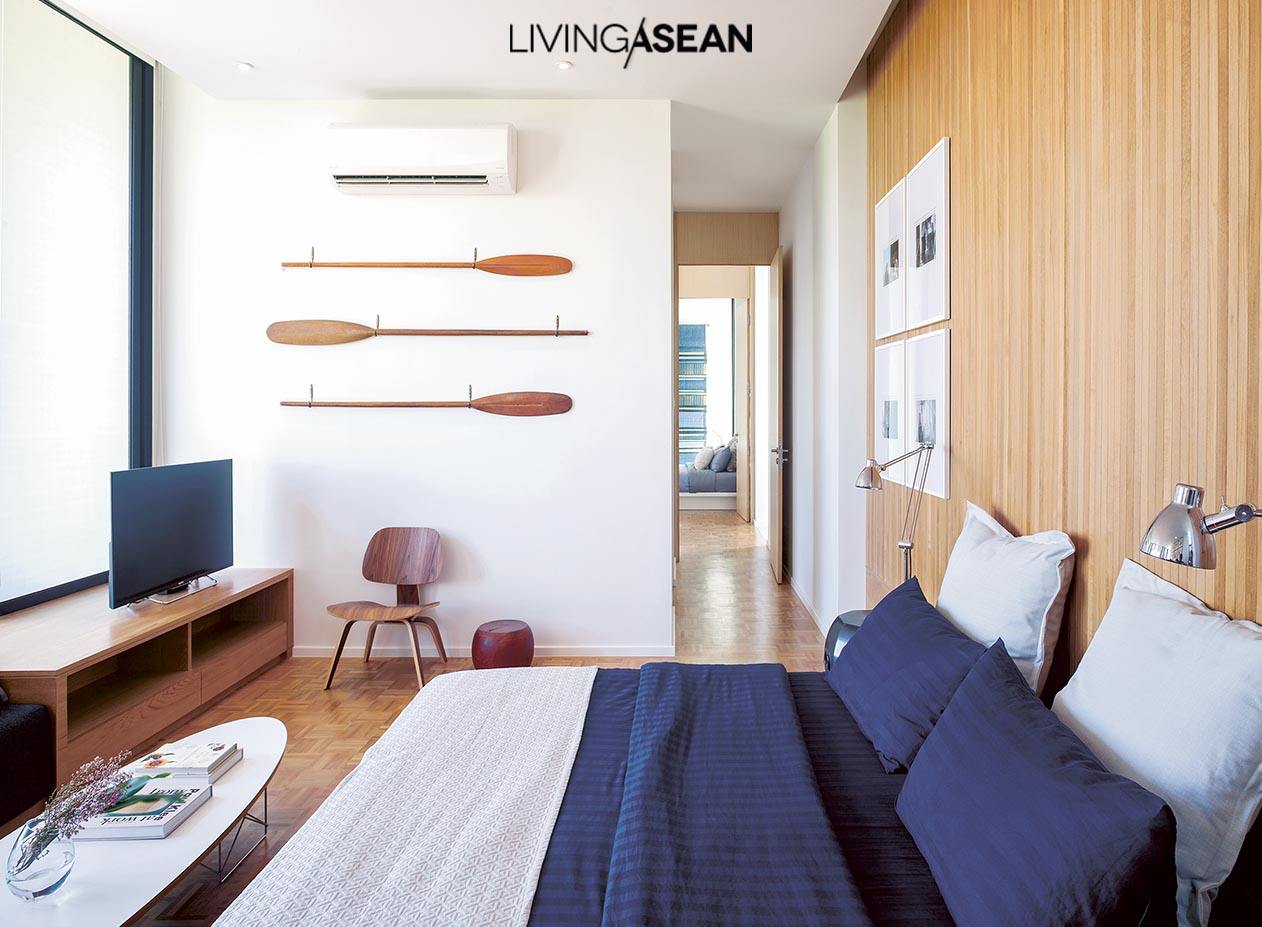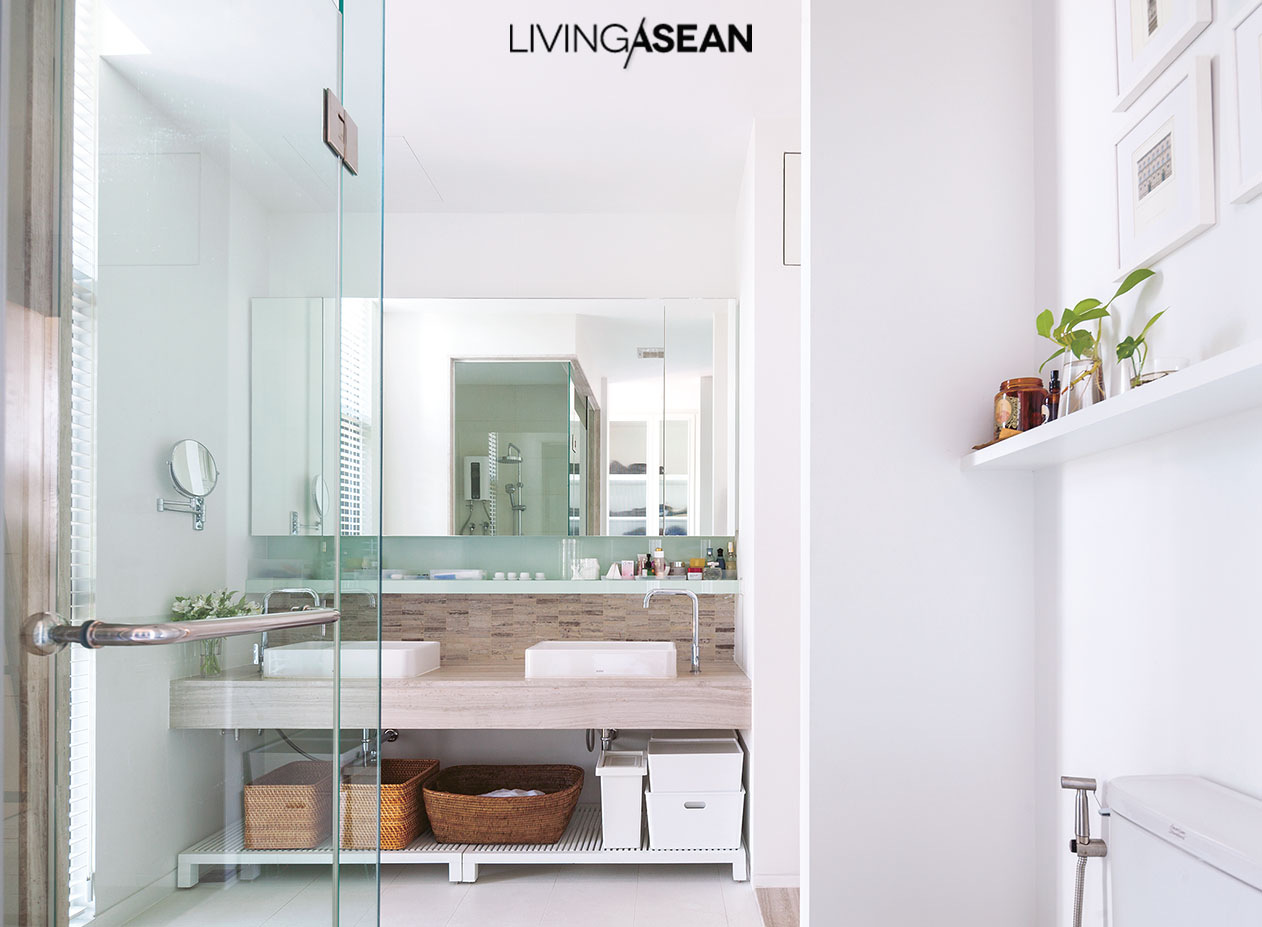 Floor 3 contains one bedroom for Non and Ploy and another for Non's mother. The two are connected with a shared bathroom. 
The fourth floor is a studio for creation and enjoyment of art. It's designed with a view to high flexibility of function in expectation of anticipated future changes as little members of the household gradually grow up.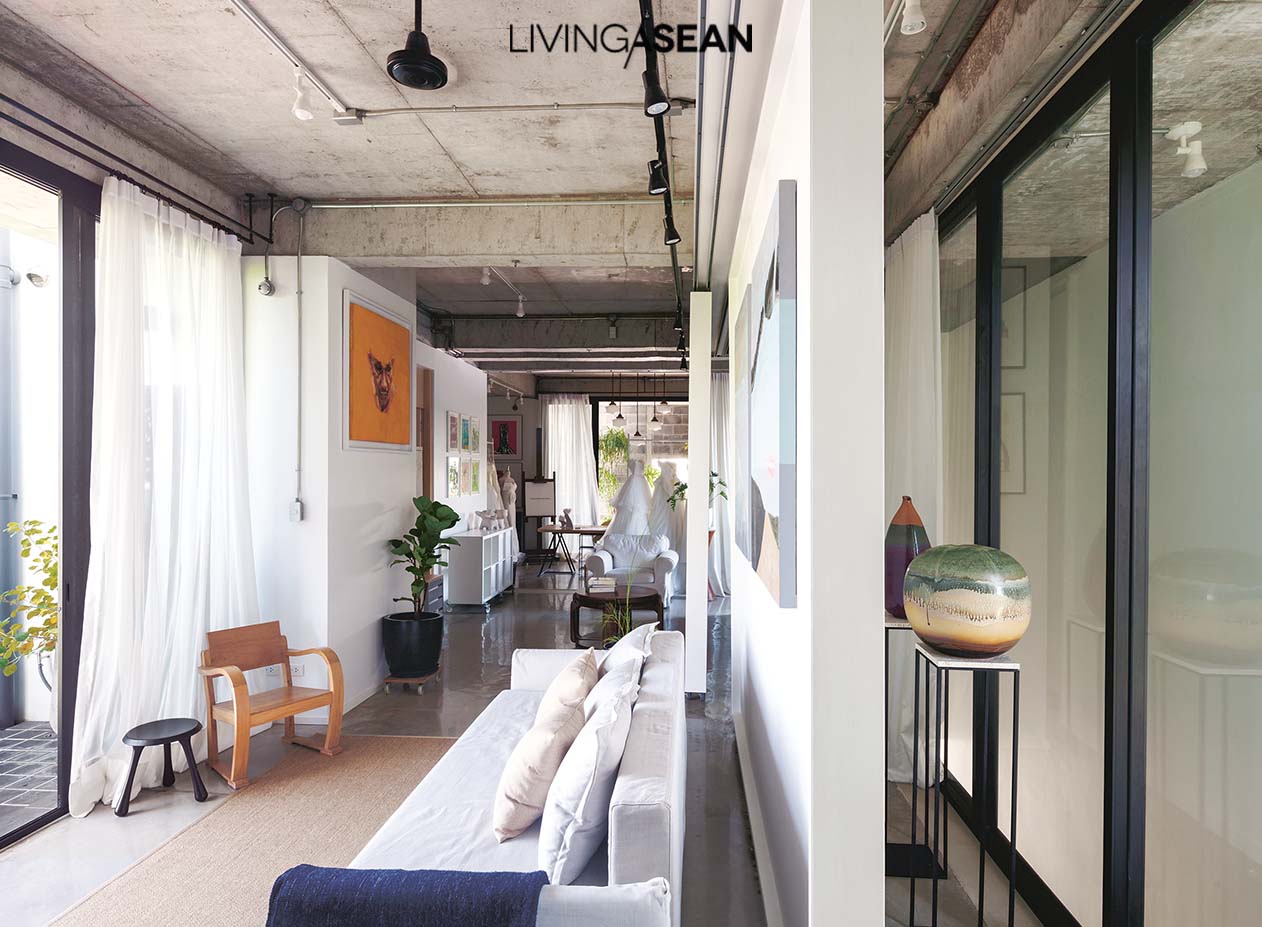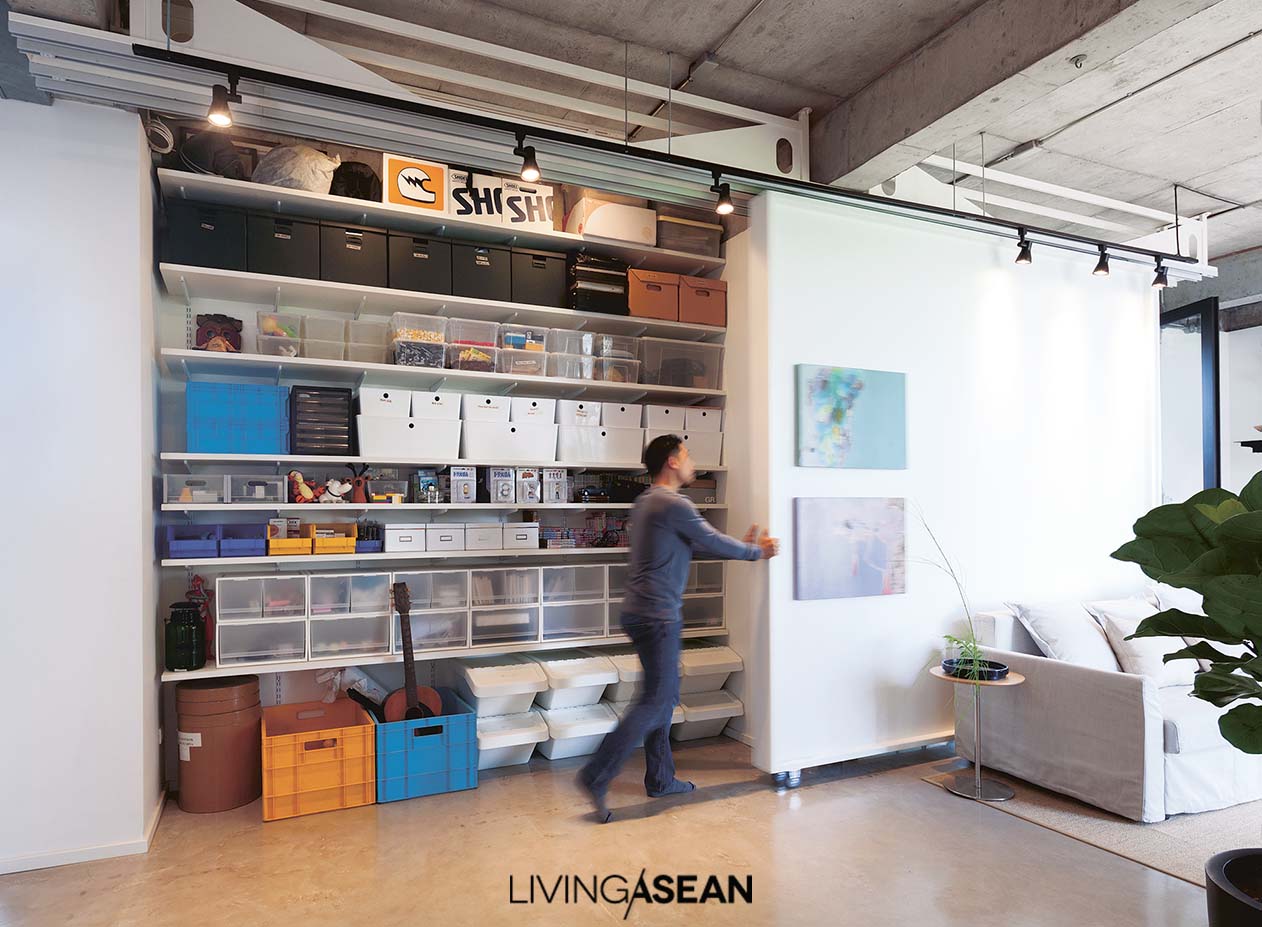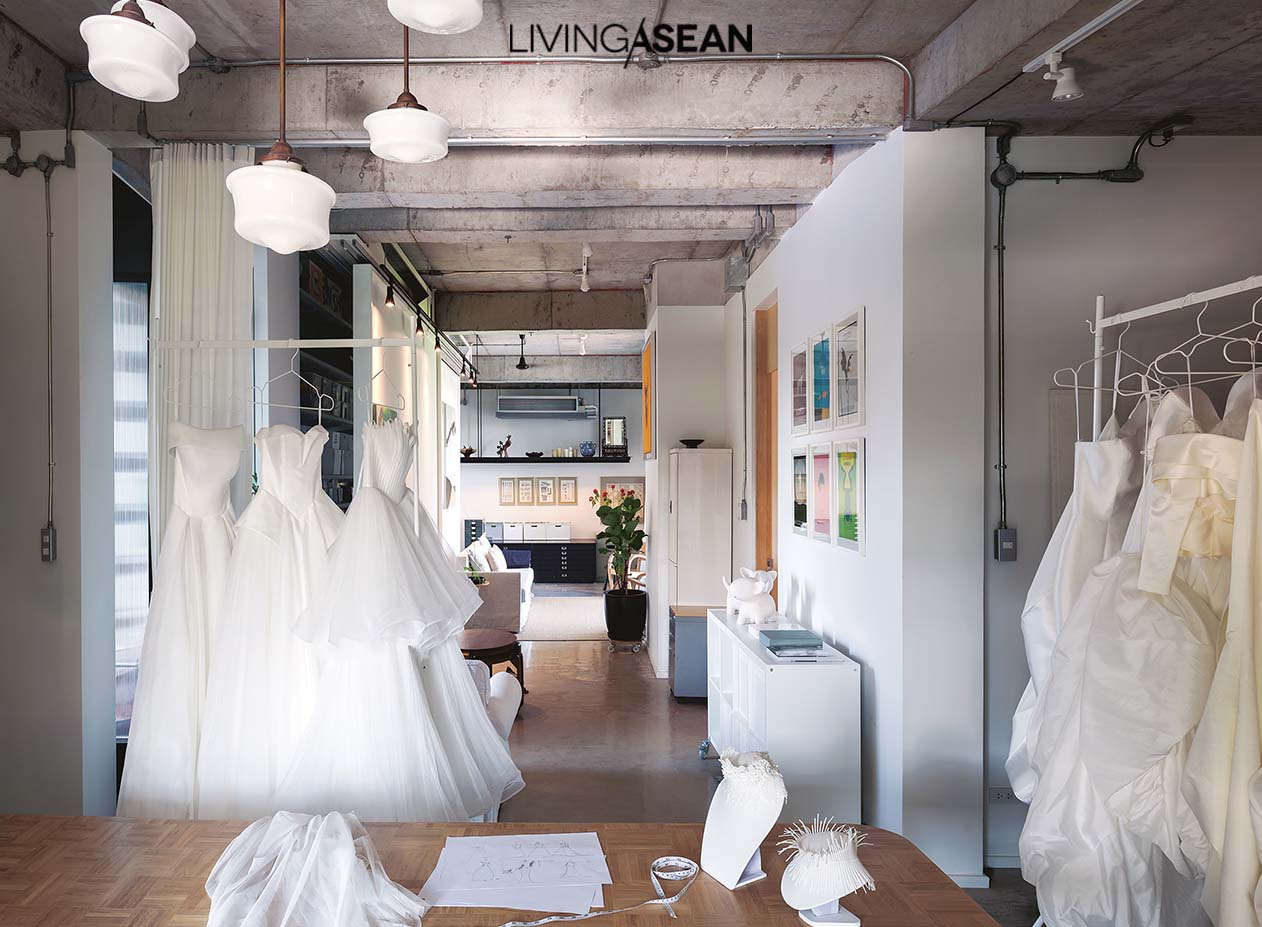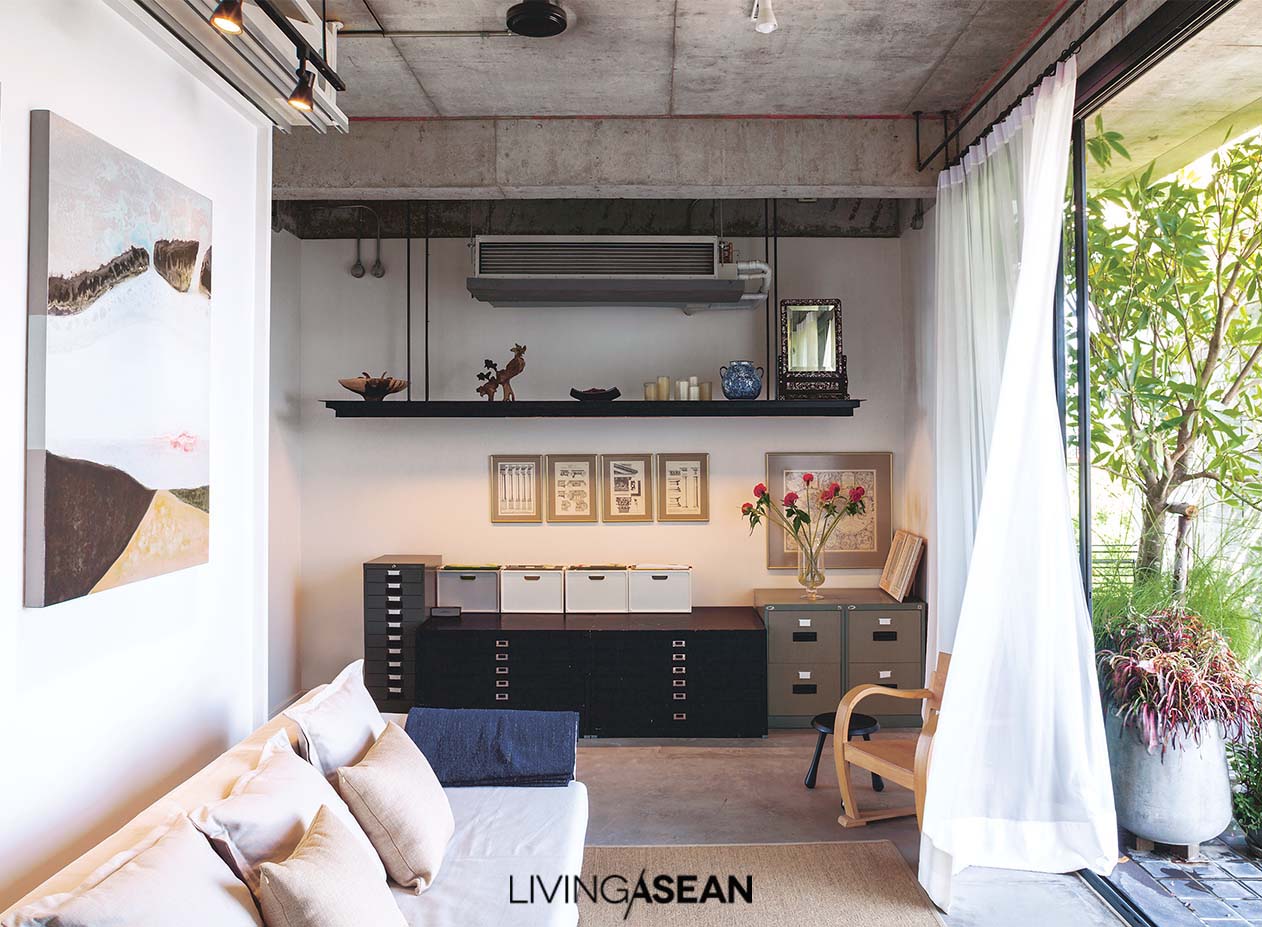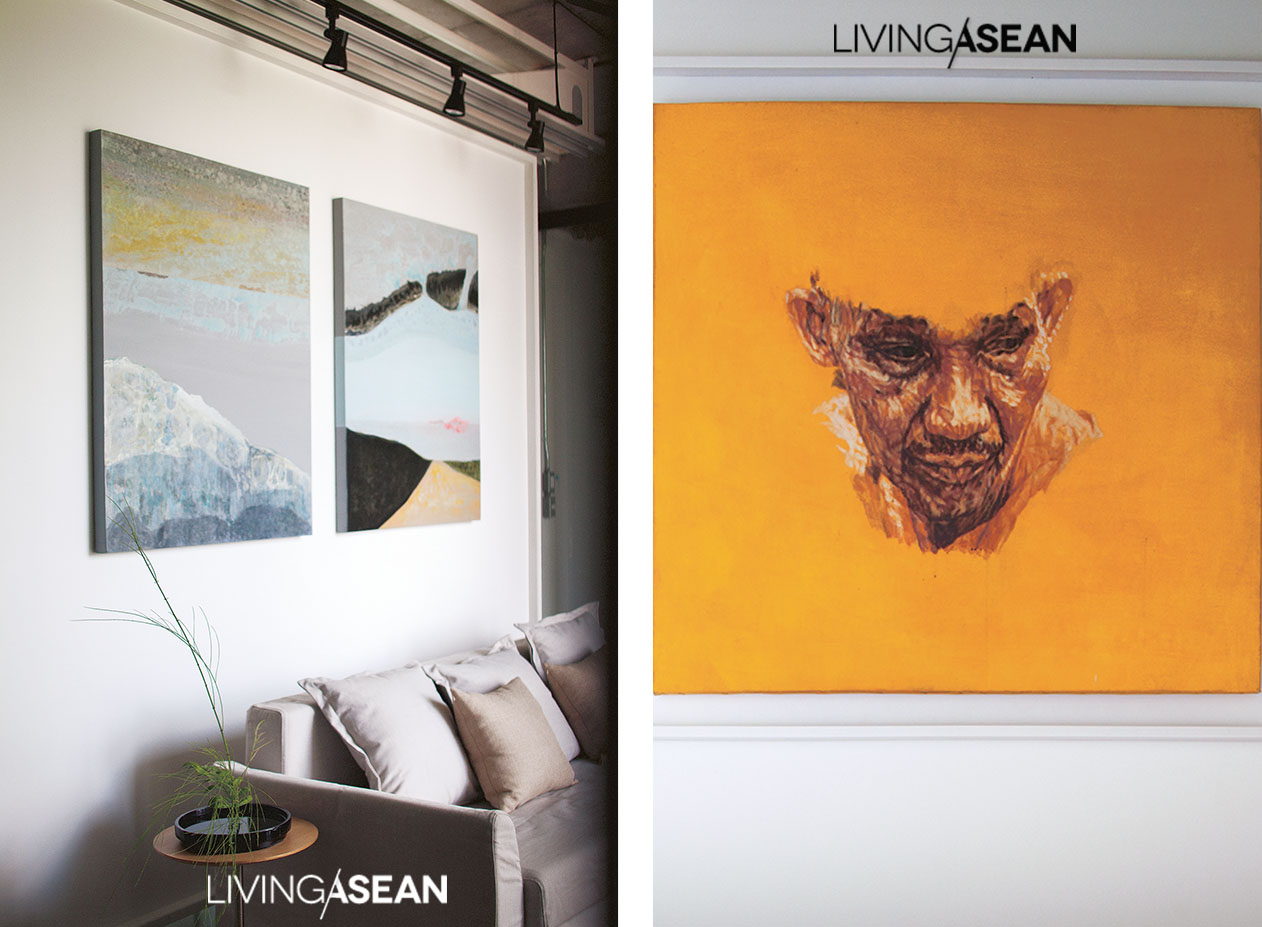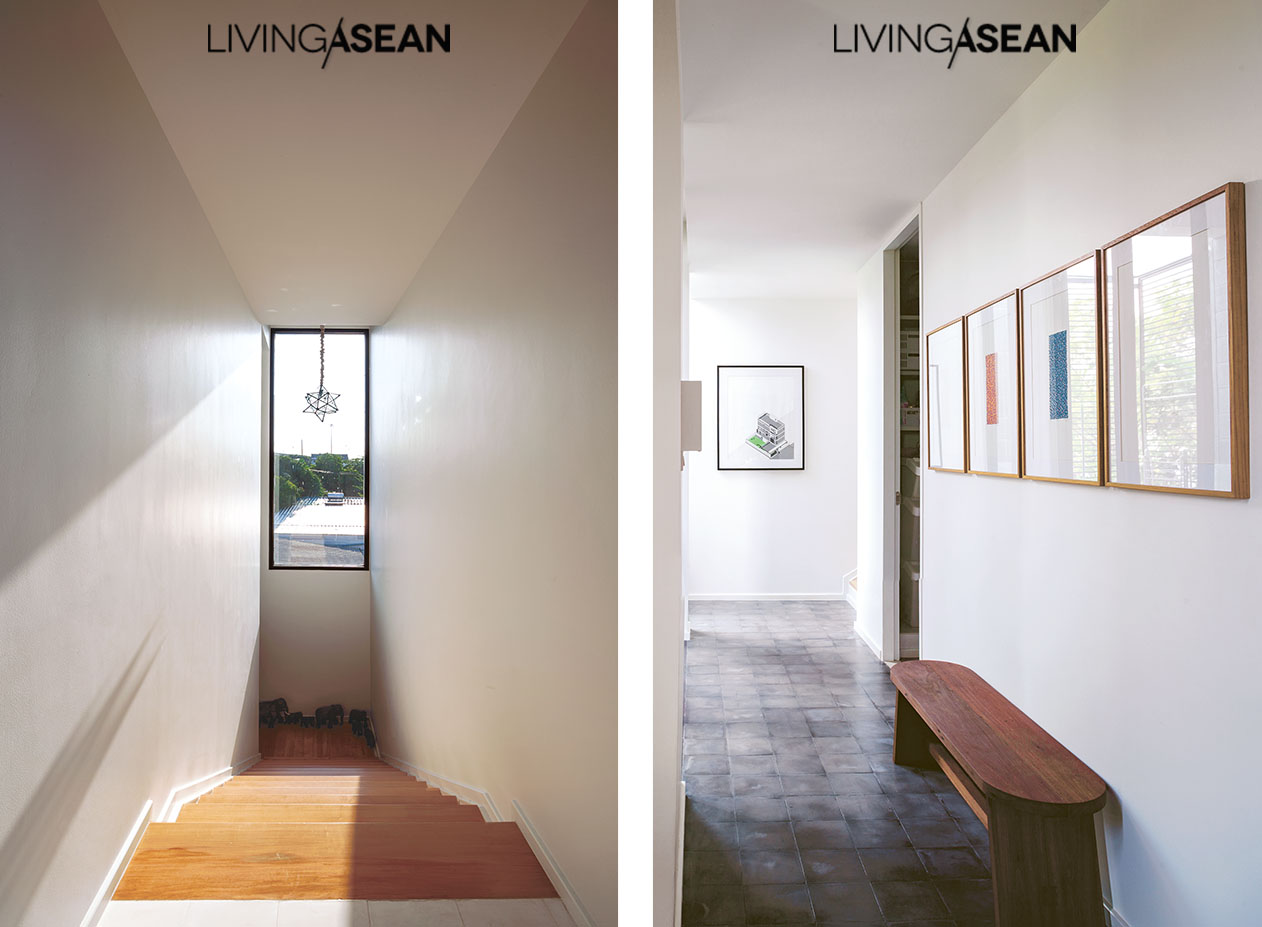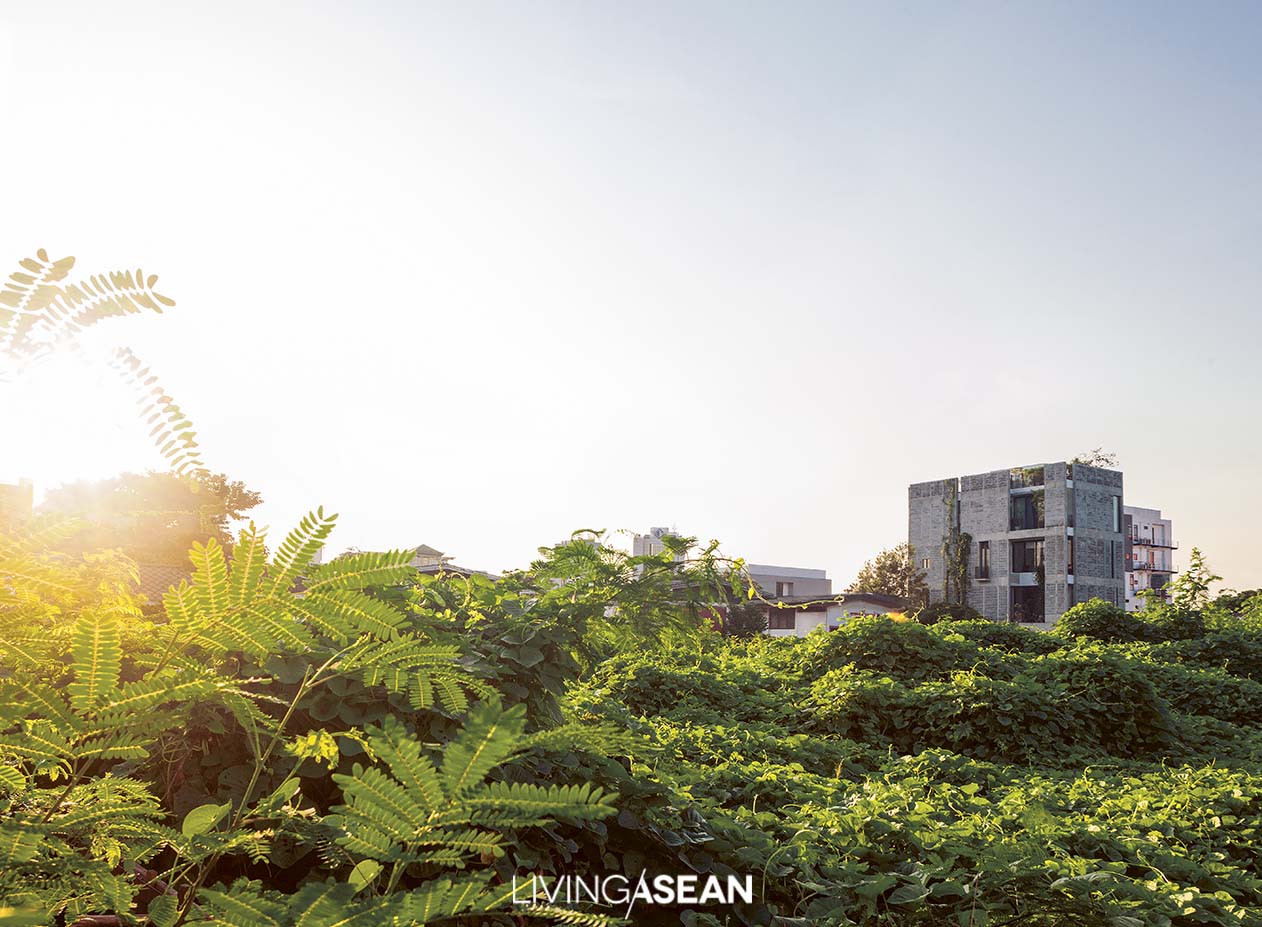 ---
Architect: INchan atelier

---
You may also like…