/ Chau Doc, Vietnam /
/ Story: Wuthikorn Sut / English version: Bob Pitakwong /
/ Photographs: Hiroyuki Oki, NISHIZAWAARCHITECTS /
Here's a home designed to create a good first impression. Named "the House in Chau Doc," its external envelope is made of galvanized steel sheeting, ironwood (Xylia xylocarpa), wire meshes and right-angle steel bars — ordinary materials often associated with run-of-the-mill places of abode. For architect Shunri Nishizawa, there is opportunity in every crisis. Despite many limitations, he is able to put them to good use in creating a living space well suited to the surrounding circumstances, the environment and weather conditions characteristic of the area.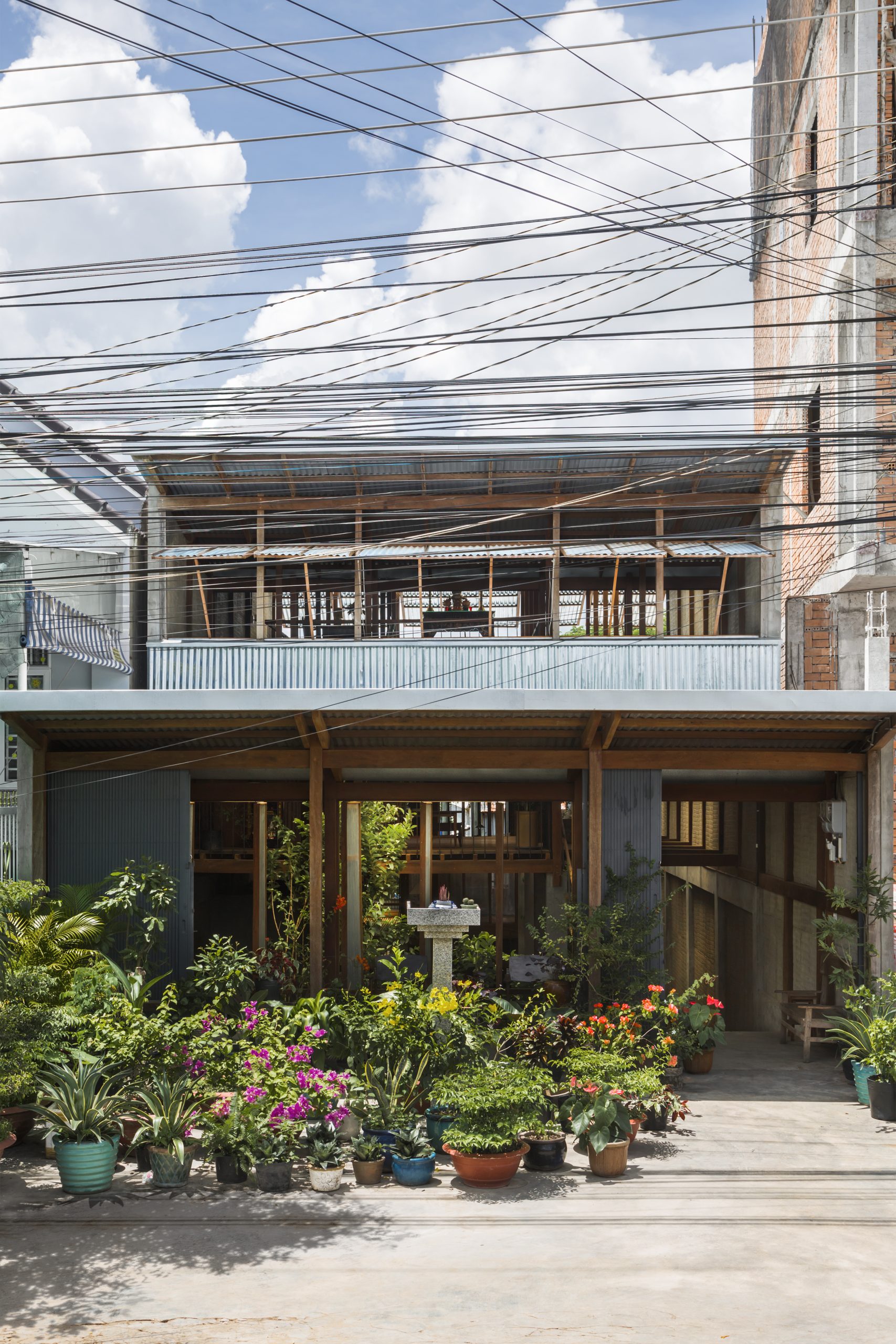 Situated in Vietnam's Mekong Delta region where the mighty river passes and empties into the sea through various distributaries, Chau Doc is no stranger to flooding.
It's a problem that runs like clockwork to the extent that the annual inundation of the Mekong River Delta is regarded as normal. That's the circumstances that form the setting in which this house is located.
Designed to perform in the event of a flood, it has a set of stairs especially built to link up with the second floor when water overflows beyond its normal confines.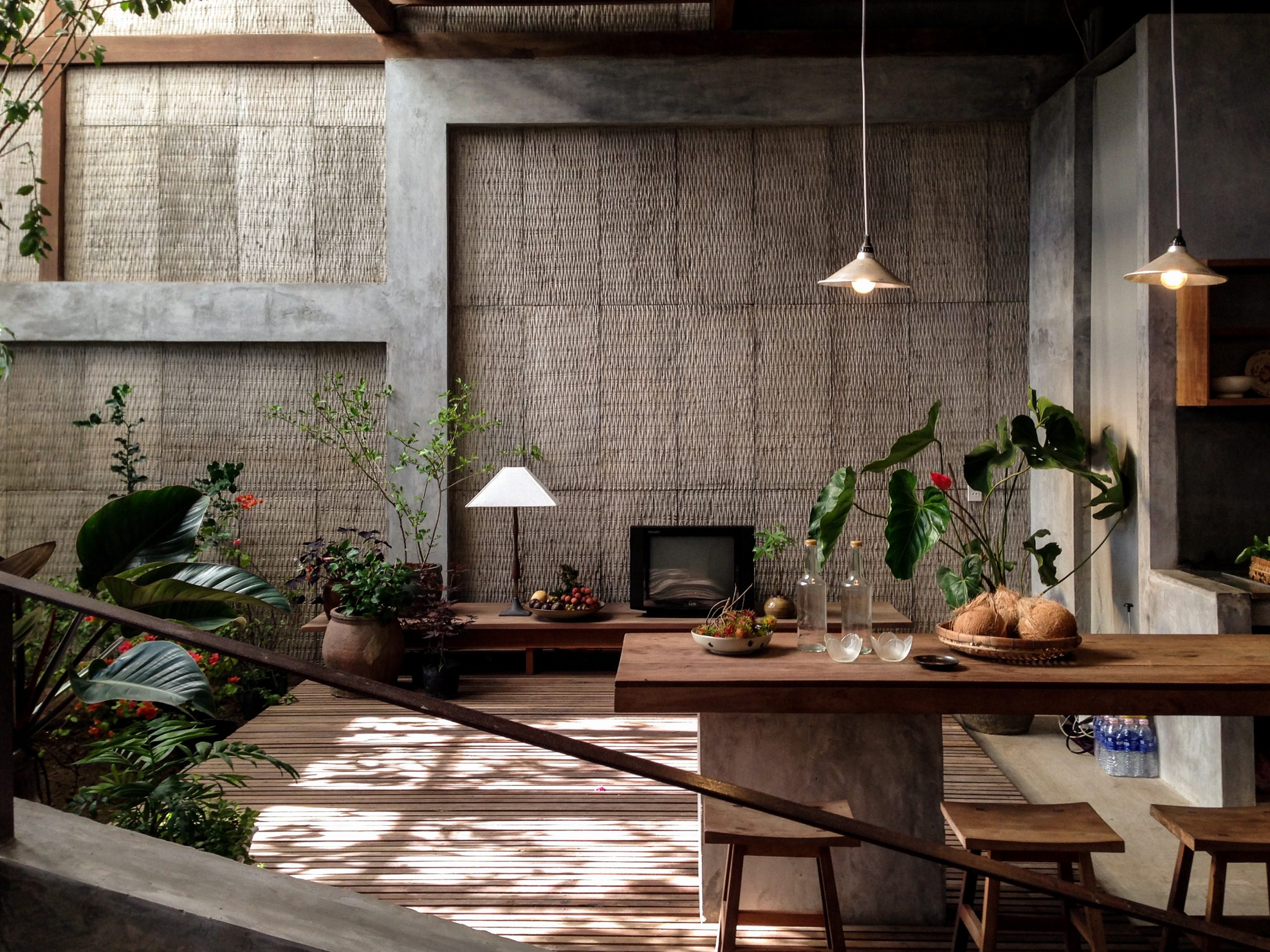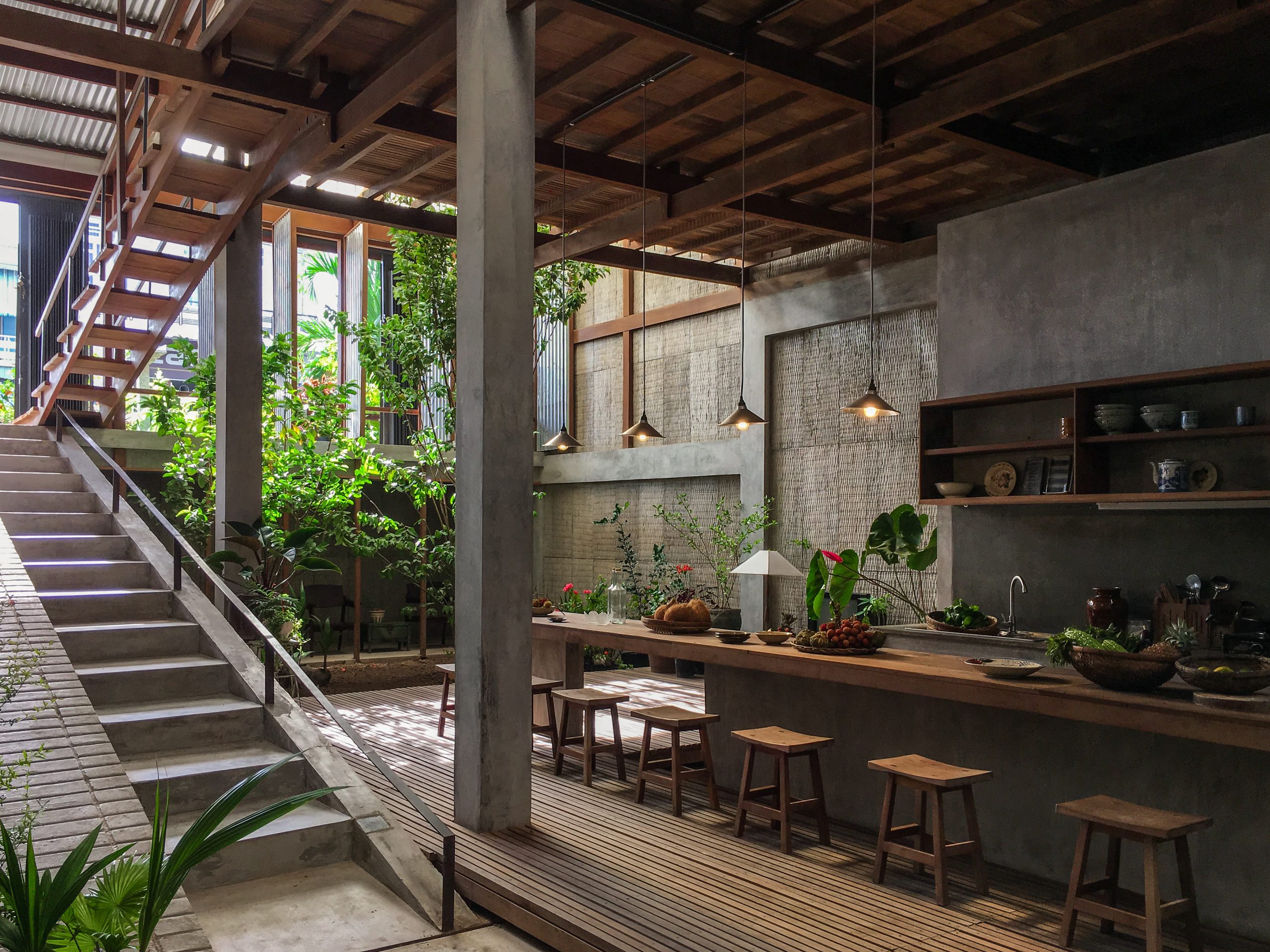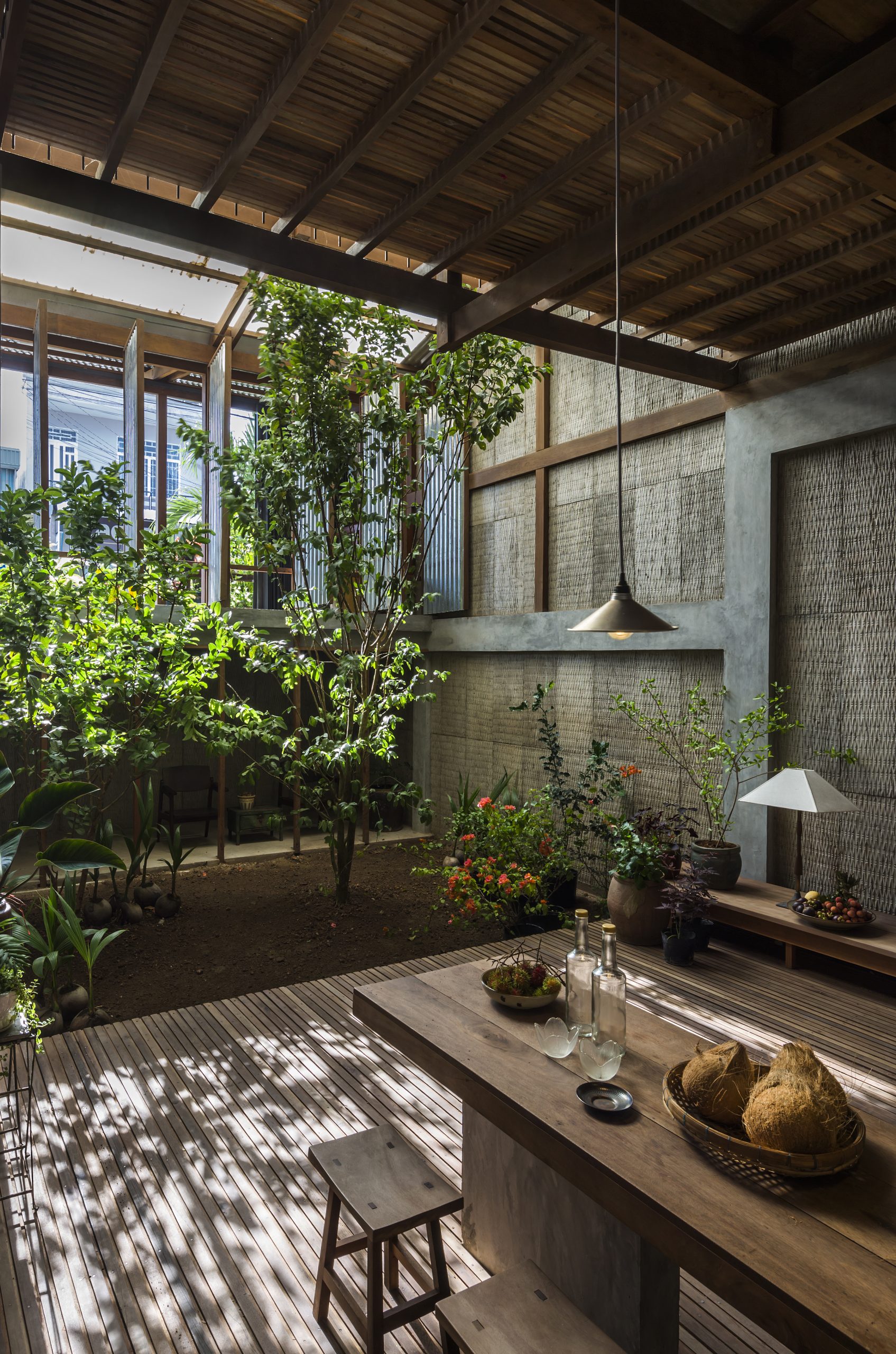 House in Chau Doc is a home built on a budget by choosing the building materials that are right for the circumstances. At the same time, it presents the opportunity of experimenting with materials and design techniques that can answer the lifestyle needs similar to those provided modern urban homes.
For this reason, the new home at Chau Doc comes complete with tranquil spaces that help people feel calm and relaxed. It doubles as a design laboratory, in which the building materials of choice are assessed for their looks and ability to perform in real life.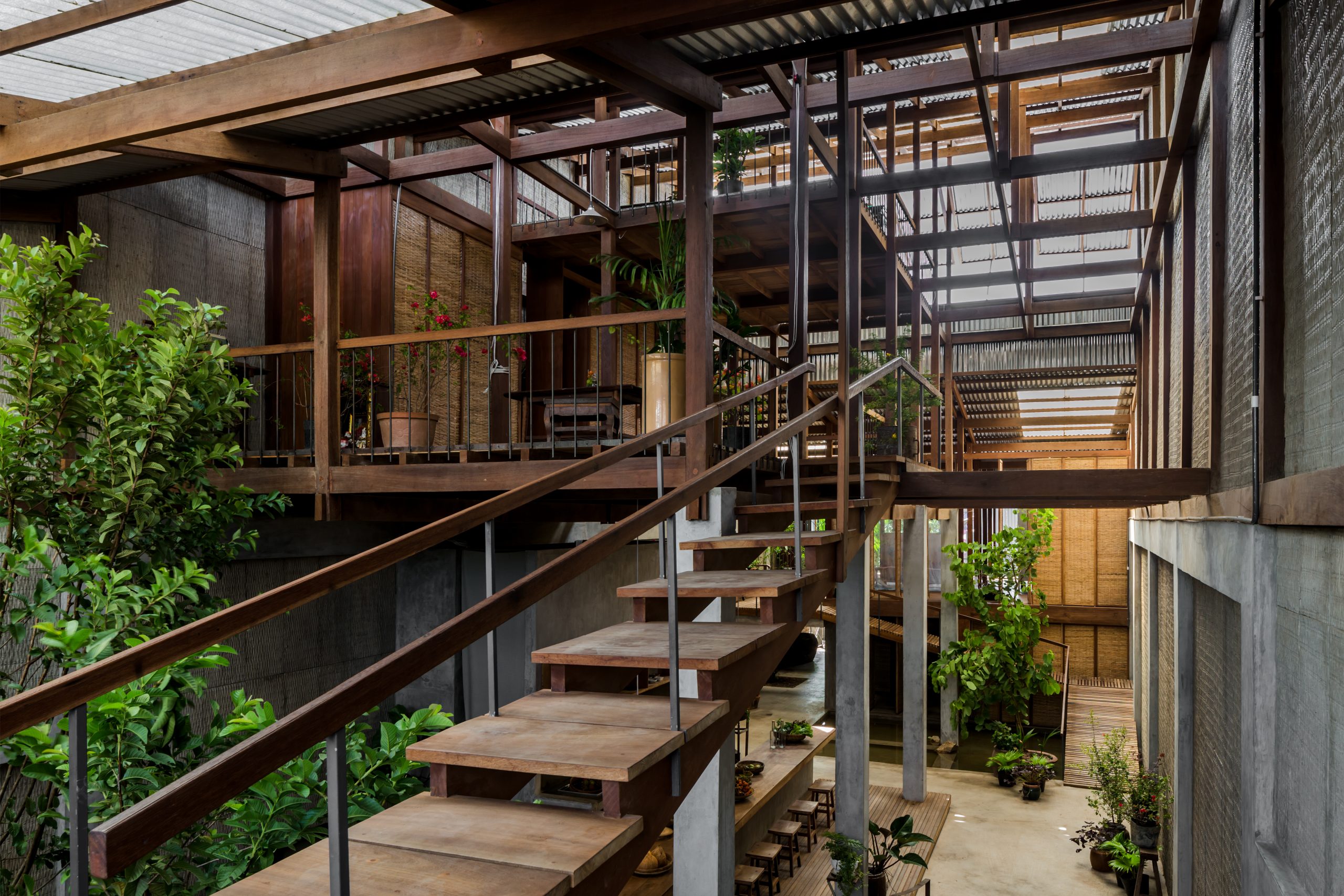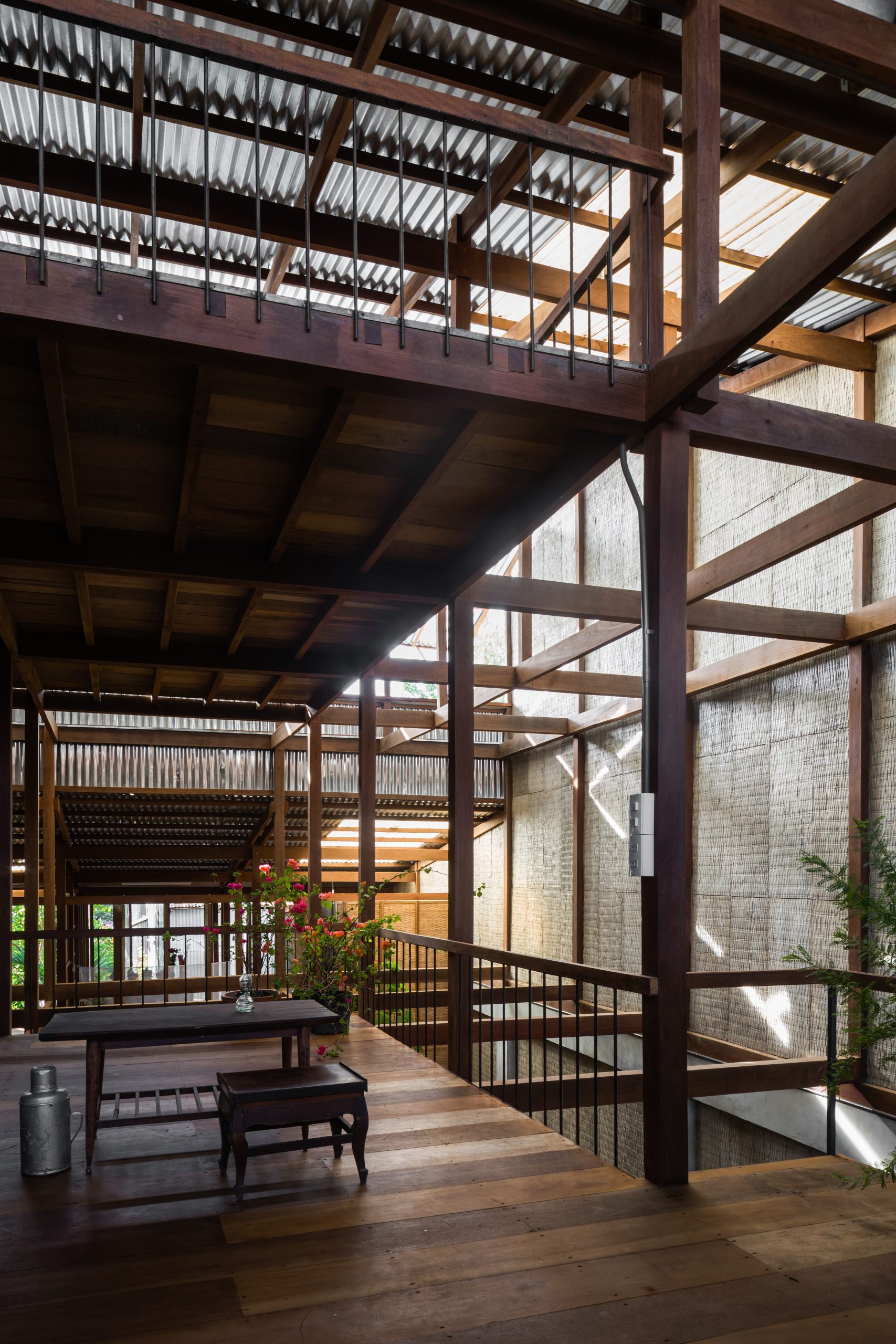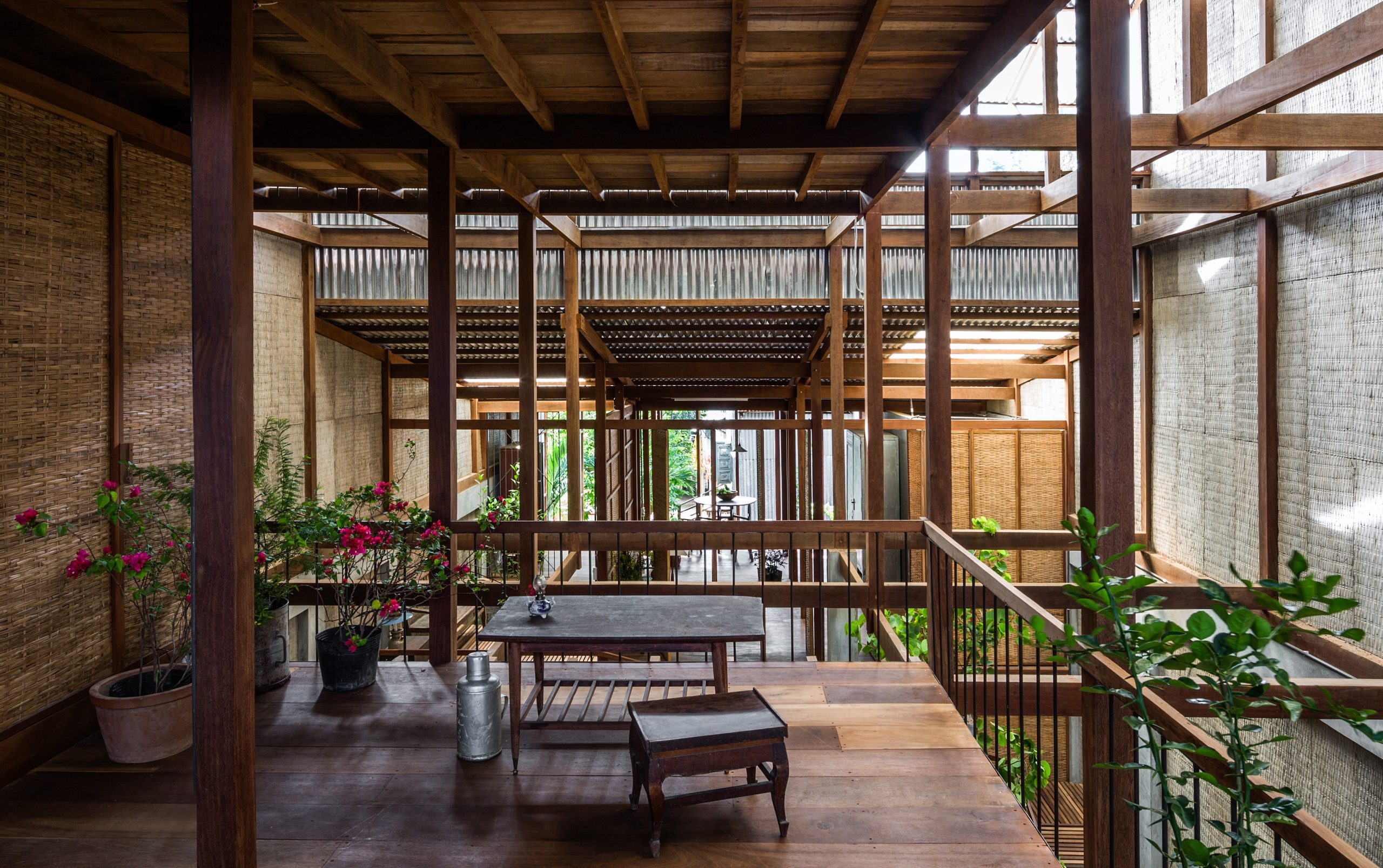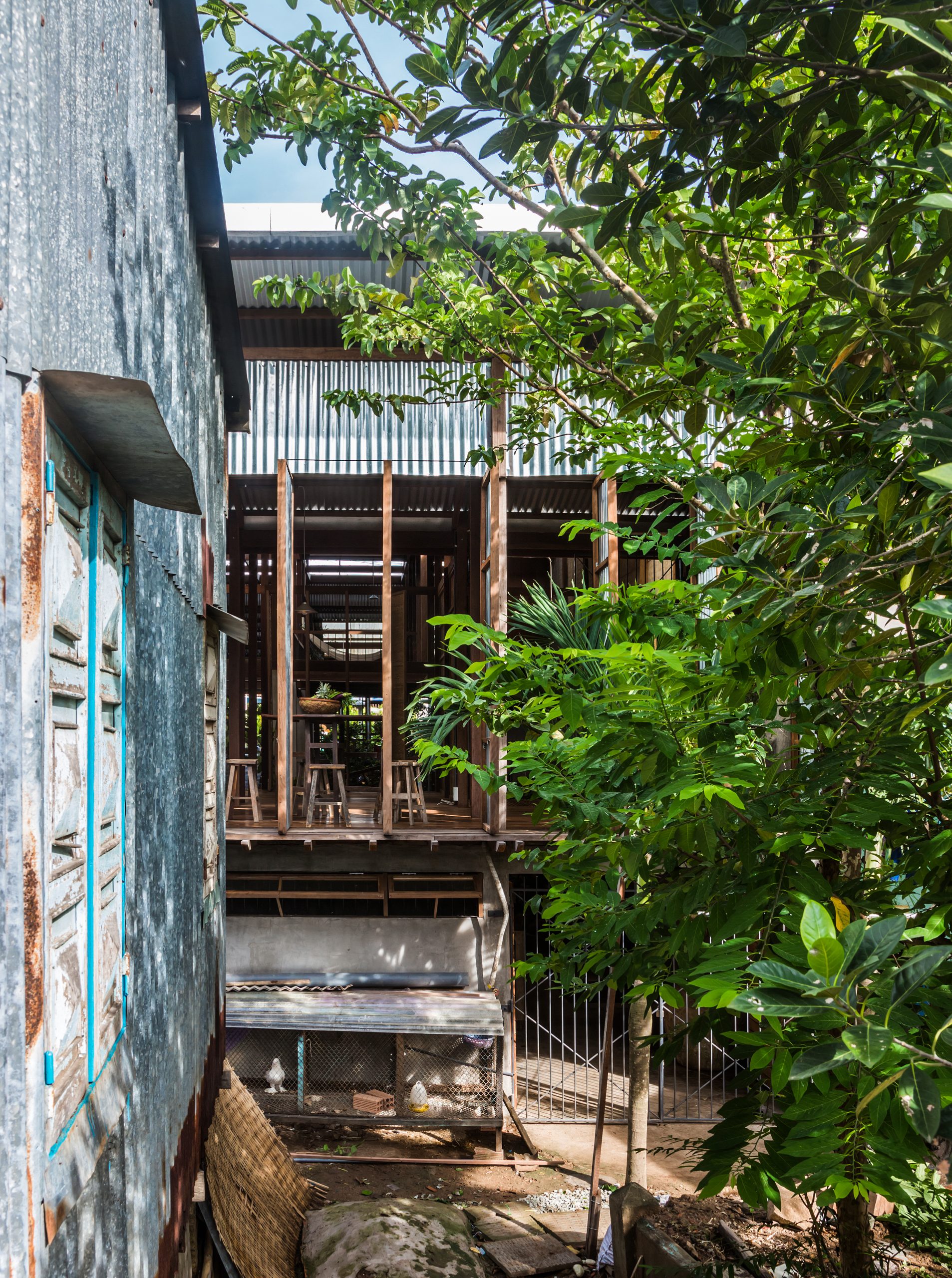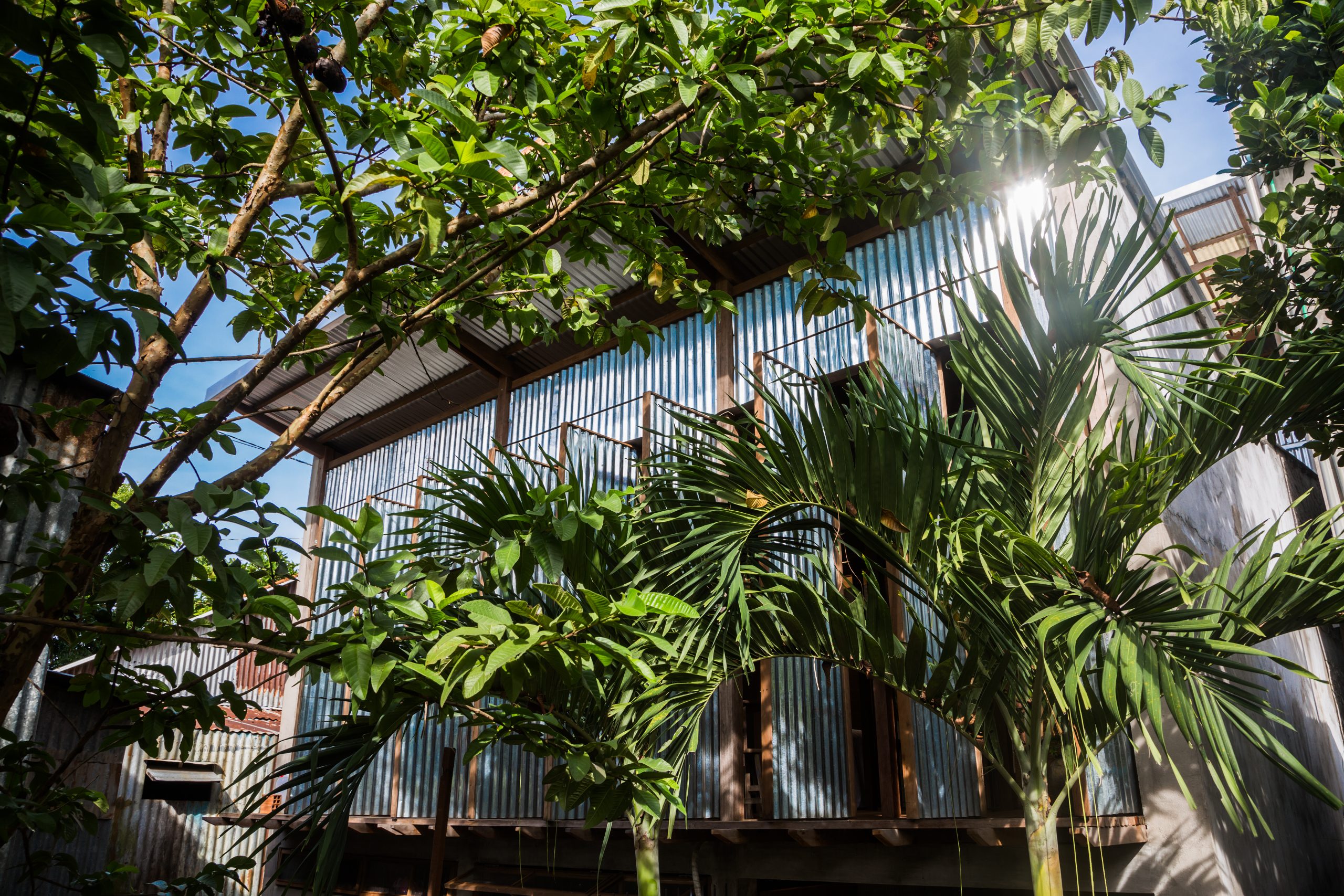 Despite the key elements of visual design evocative of modern urban homes, it's the natural atmosphere that makes this countryside house feel calm, fresh, and welcoming.
This is achieved by bringing the great outdoors into practically every part of the home. Meantime, an open plan layout affords ample semi-outdoor family room and cozy sitting area.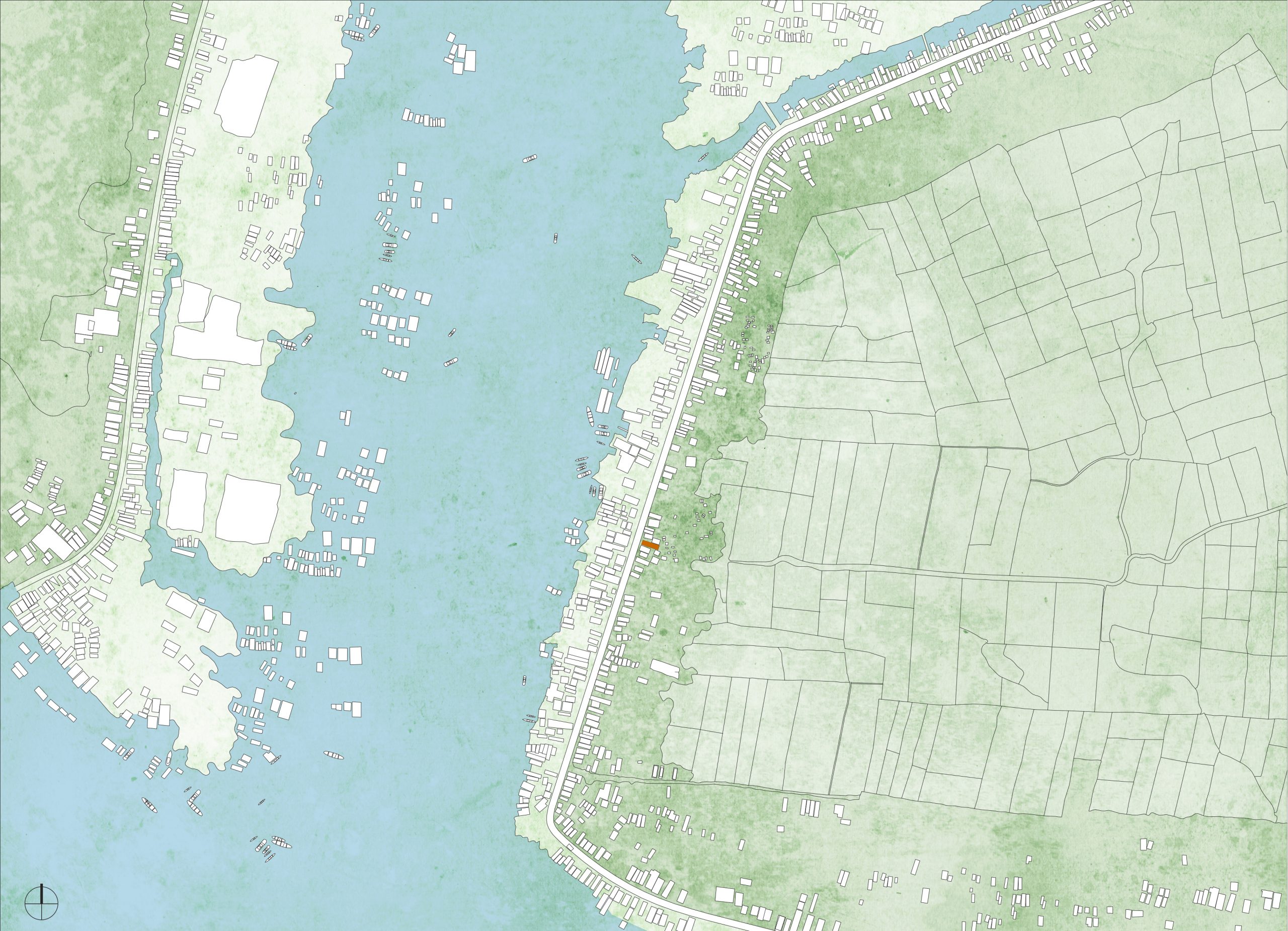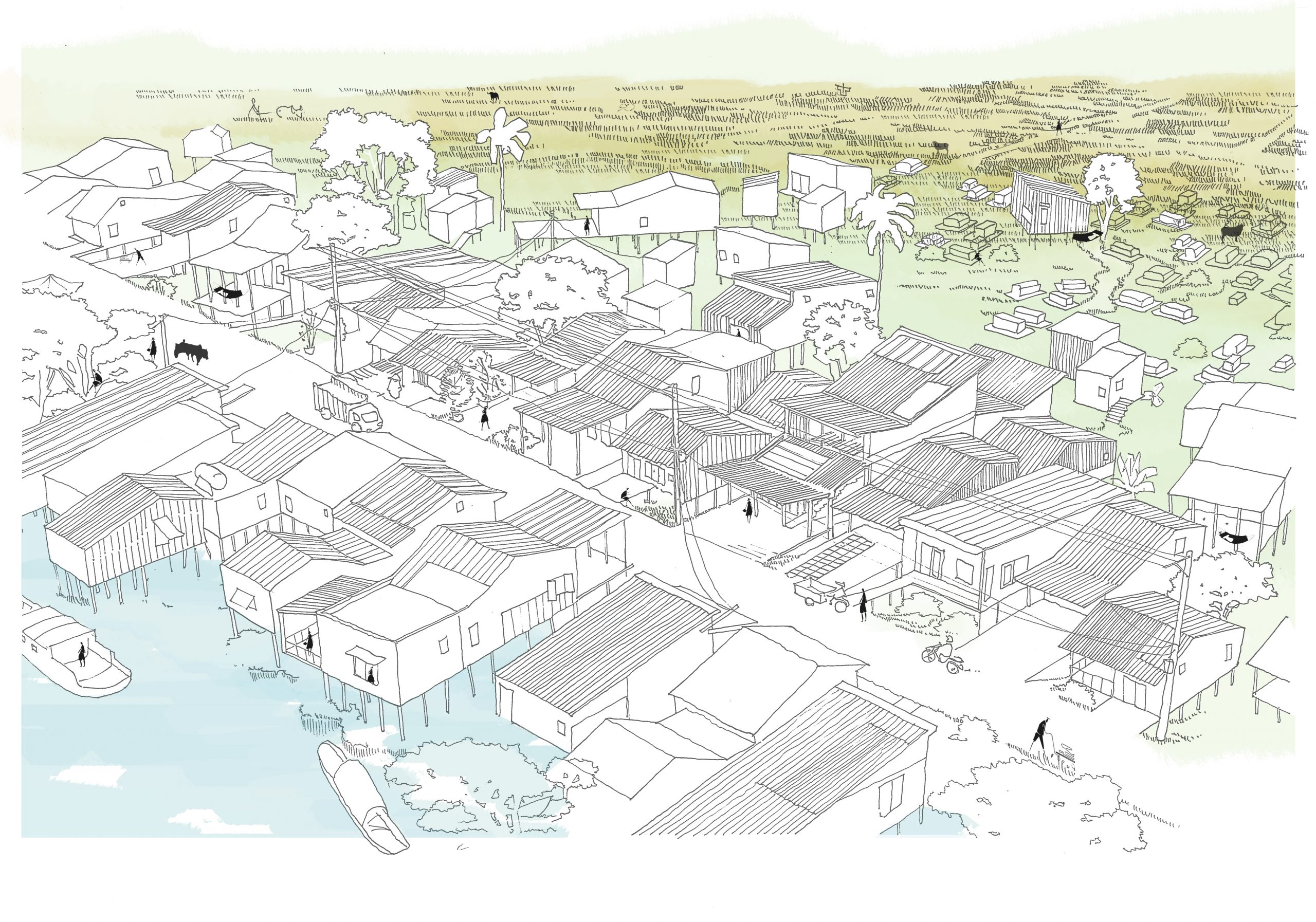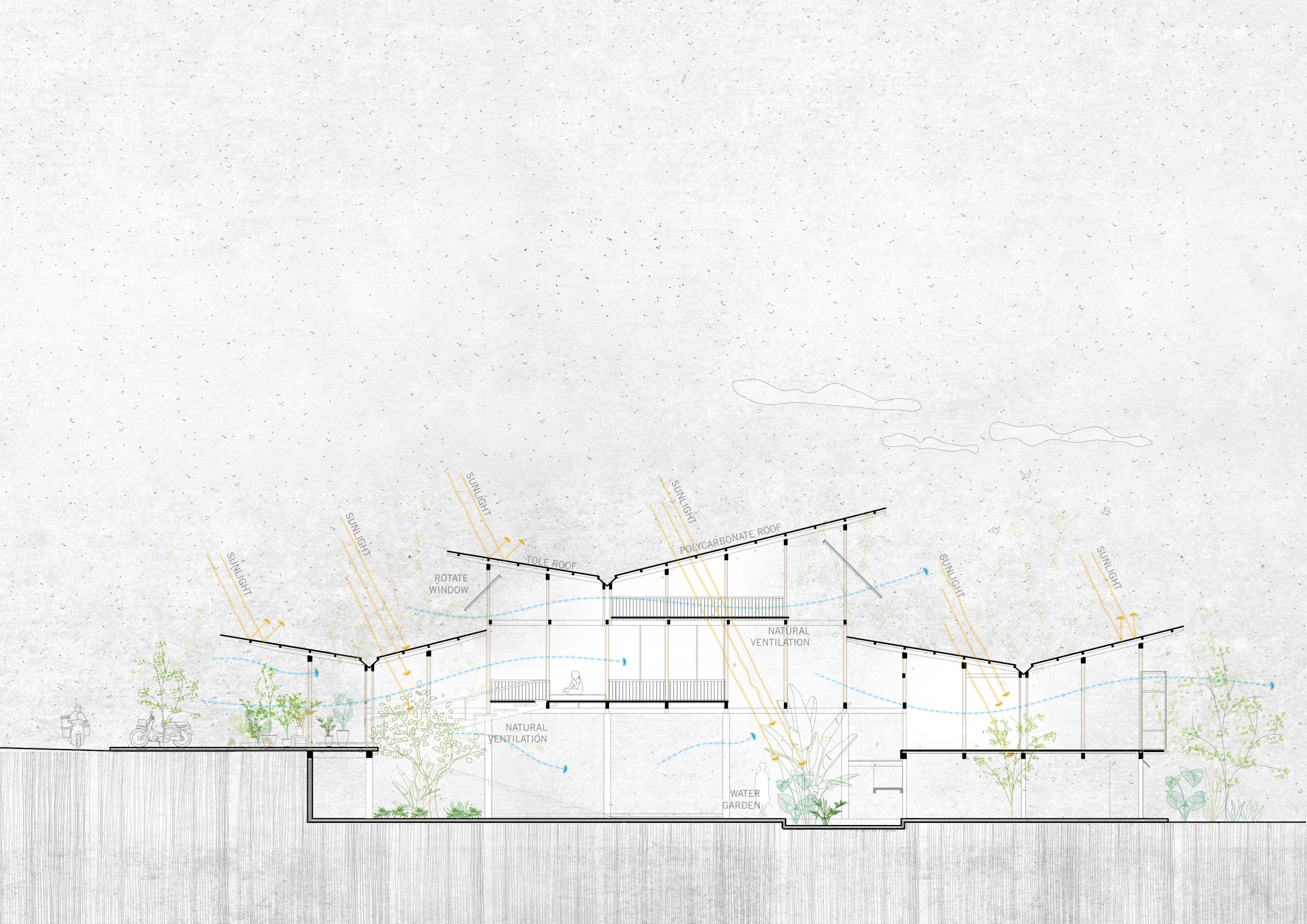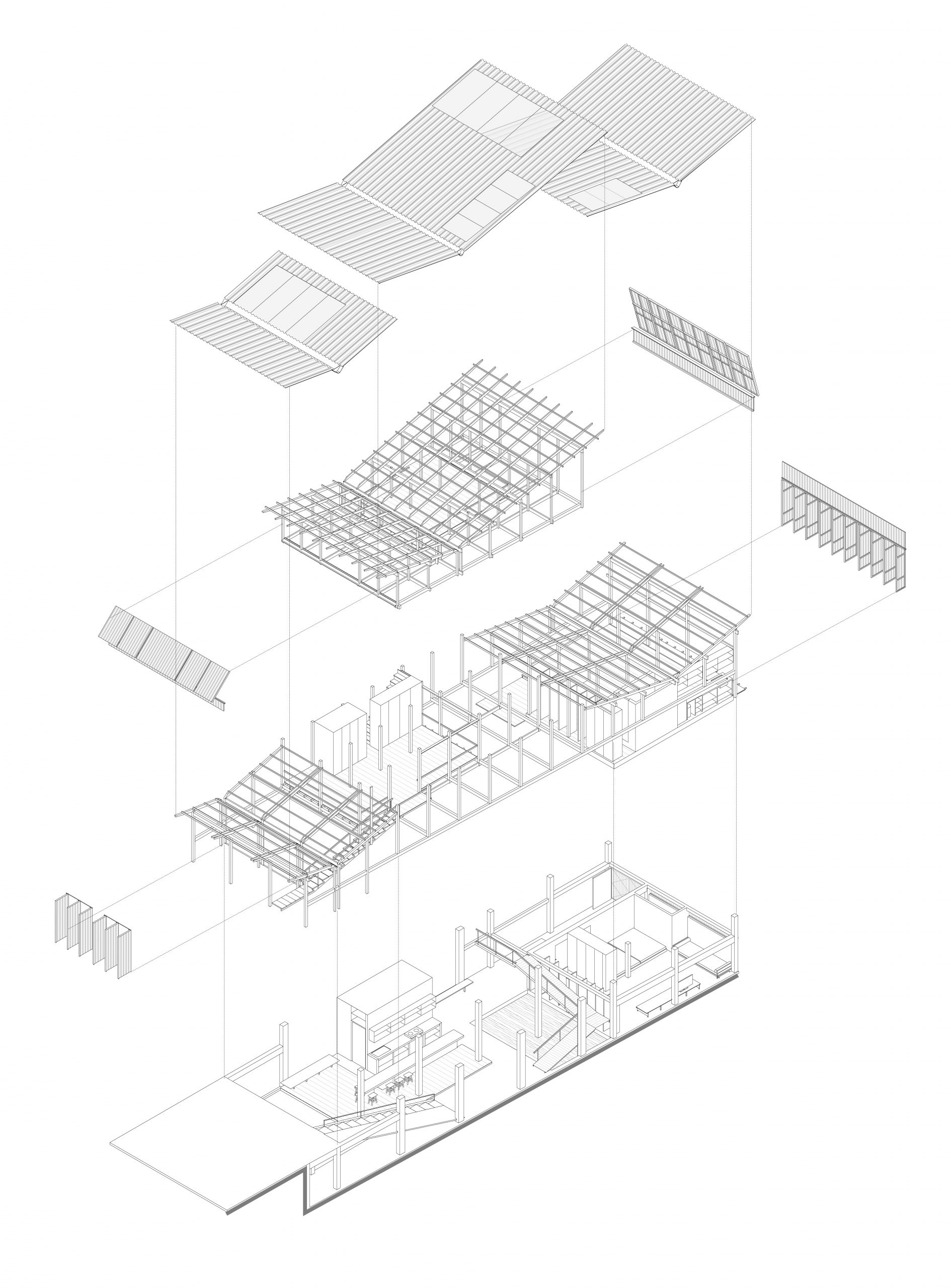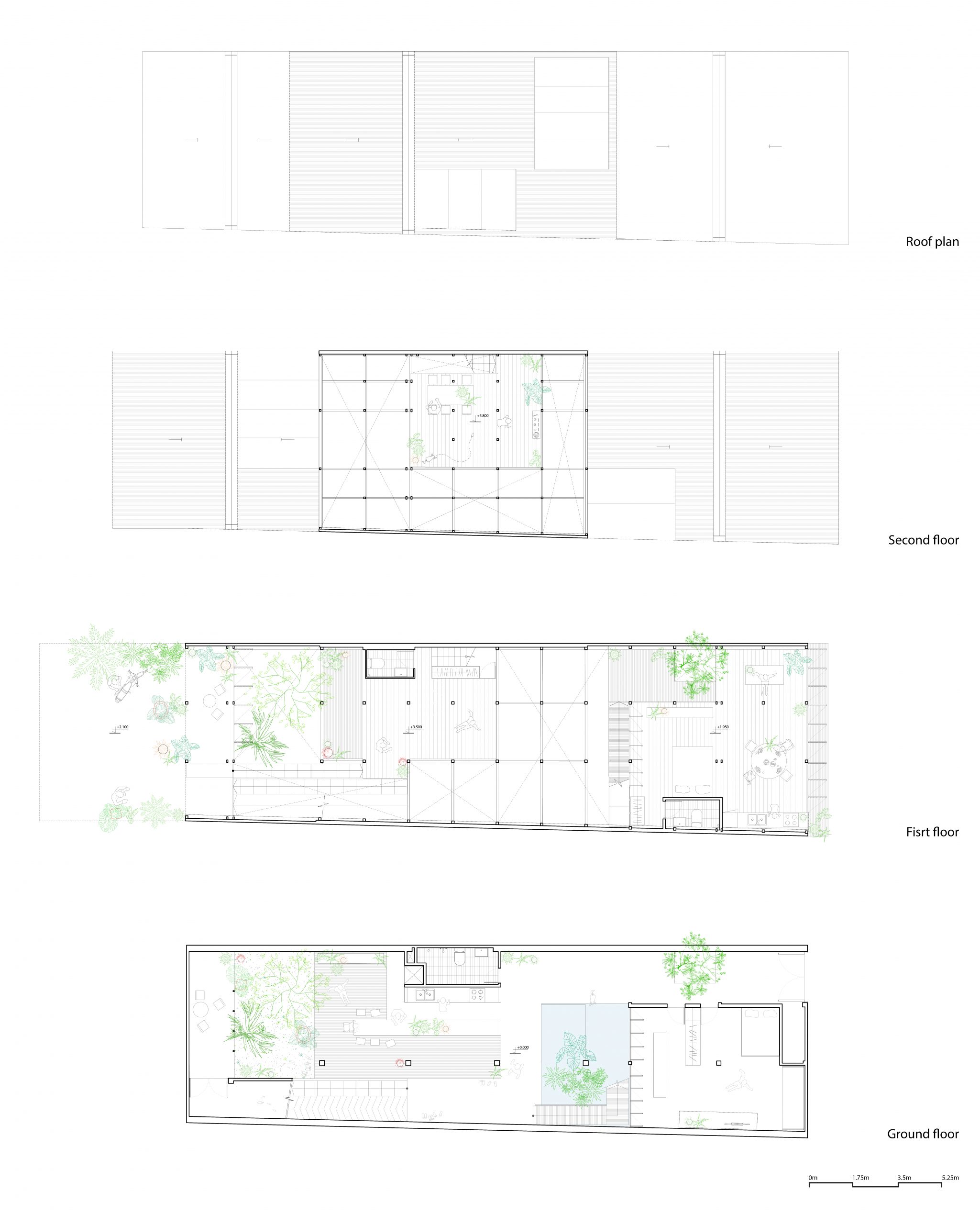 What makes House in Chau Doc interesting is the open walls design that visually connects with nature and doubles as passive ventilation systems. This makes the interior living spaces feel comfortable without being affected by galvanized steel sheeting that forms the outer shell.
Plus, the house façade and rear walls are fitted with large windows protected by overhanging eaves. Together, they go to work allowing just enough fresh, outdoor air and natural light into the home, thereby preventing it from getting too warm or too uncomfortable during daytime hours.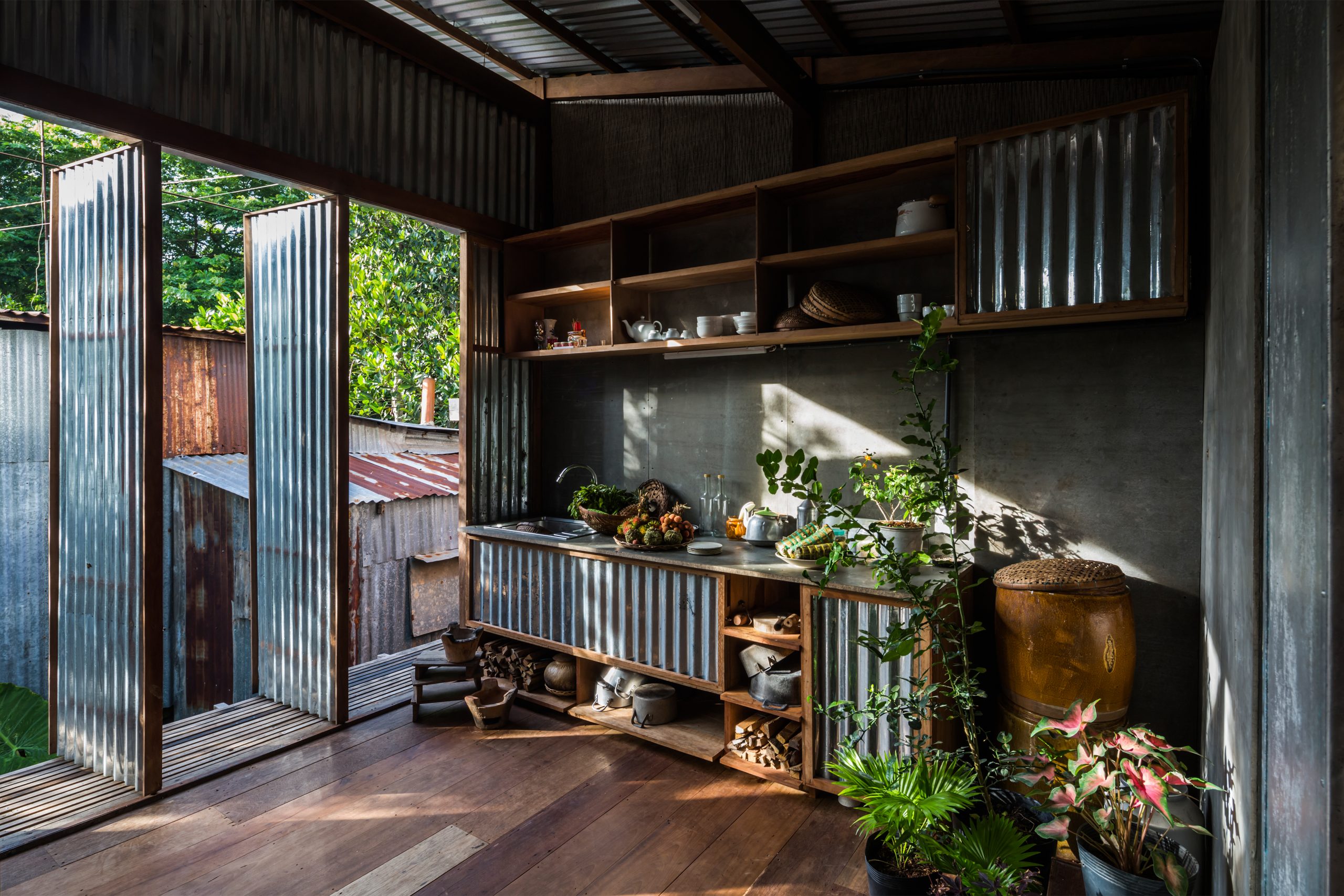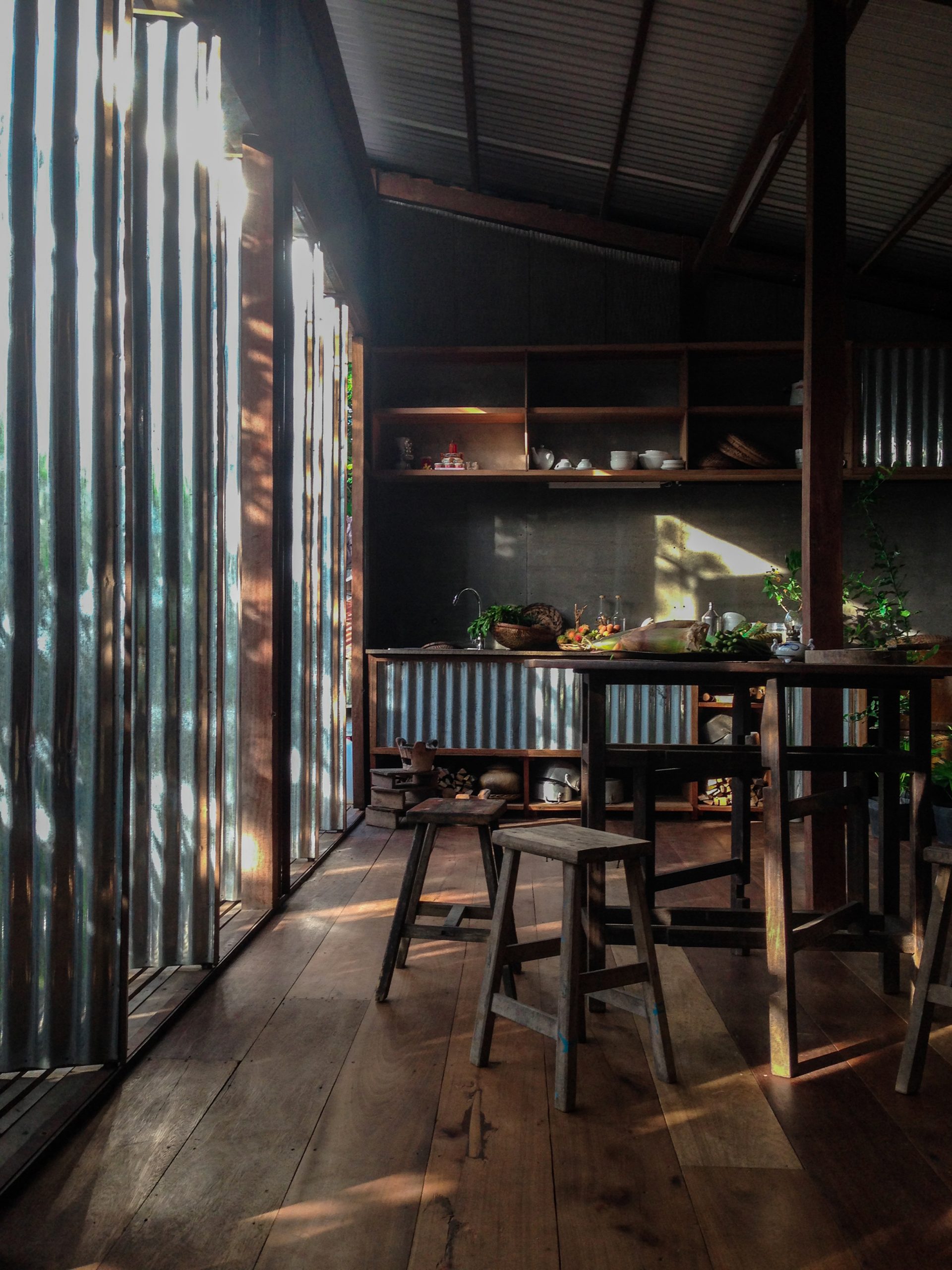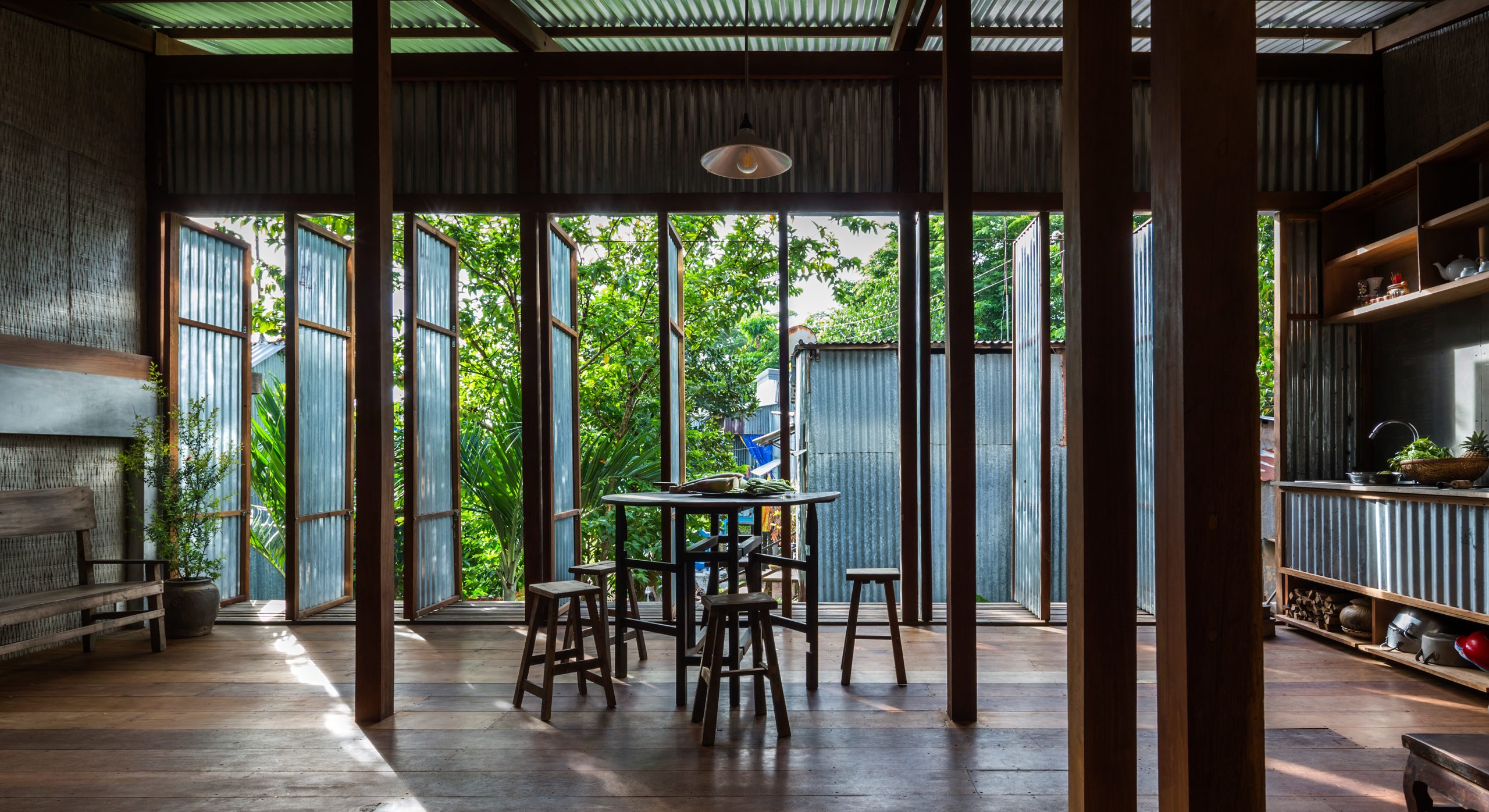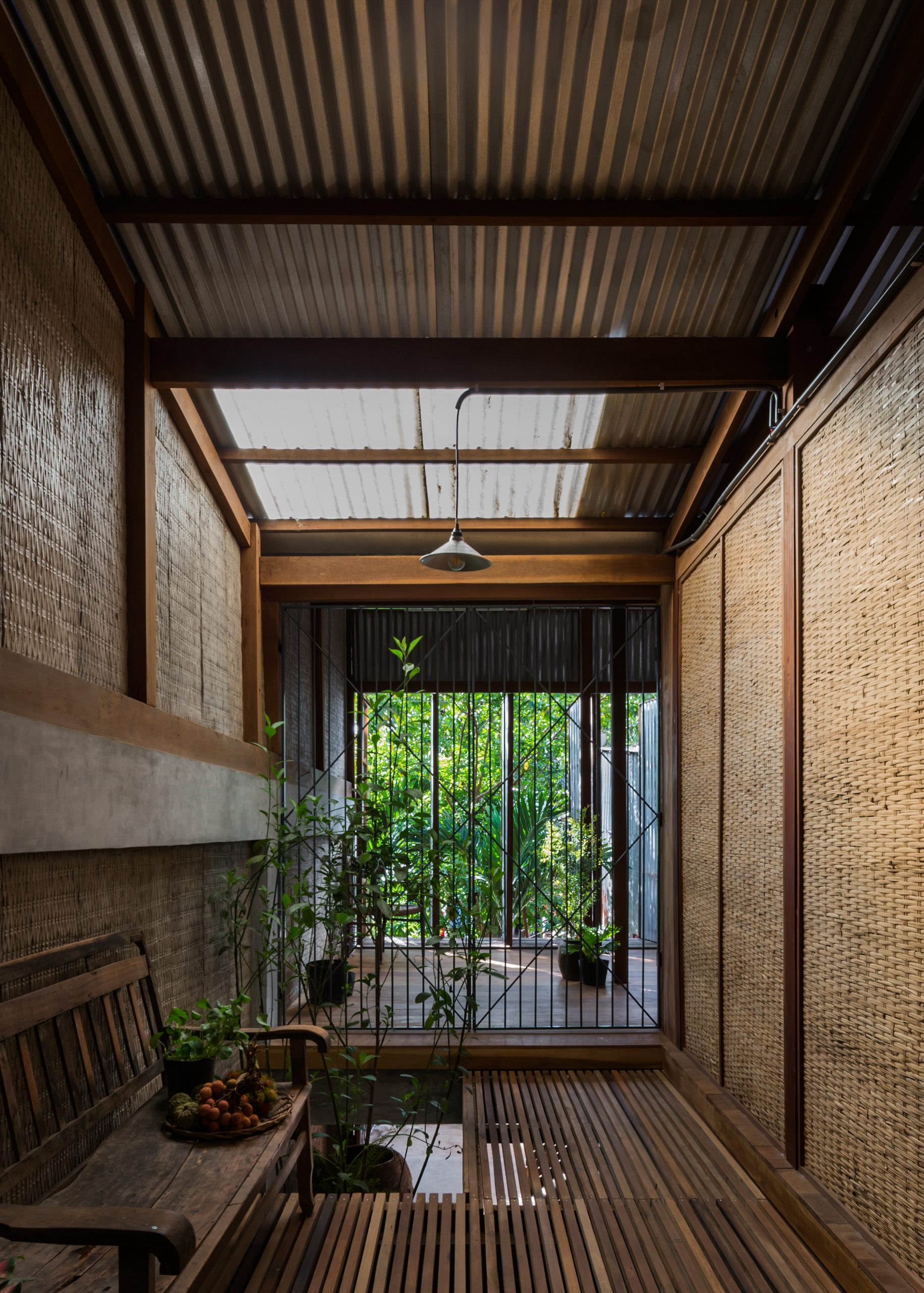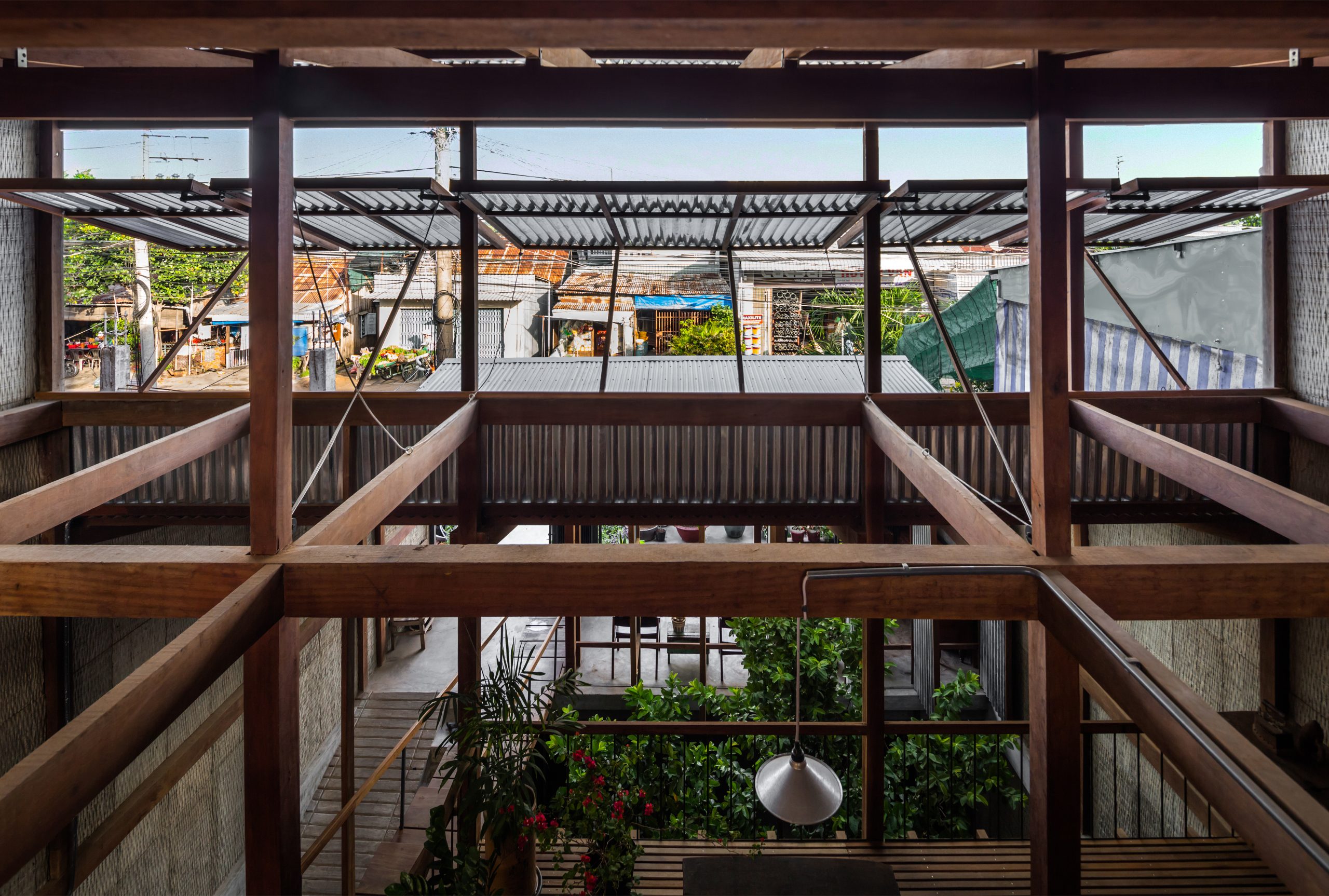 Taking everything into account, it's a thought-provoking design that challenges us to explore deeper and wider to overcome limitations in a bid to create comfortable living spaces. With the power of the imagination, a home that inspires happiness and well-being is perfectly doable as this architect has shown.
Even better if the beauty of a locality is incorporated in the design.
---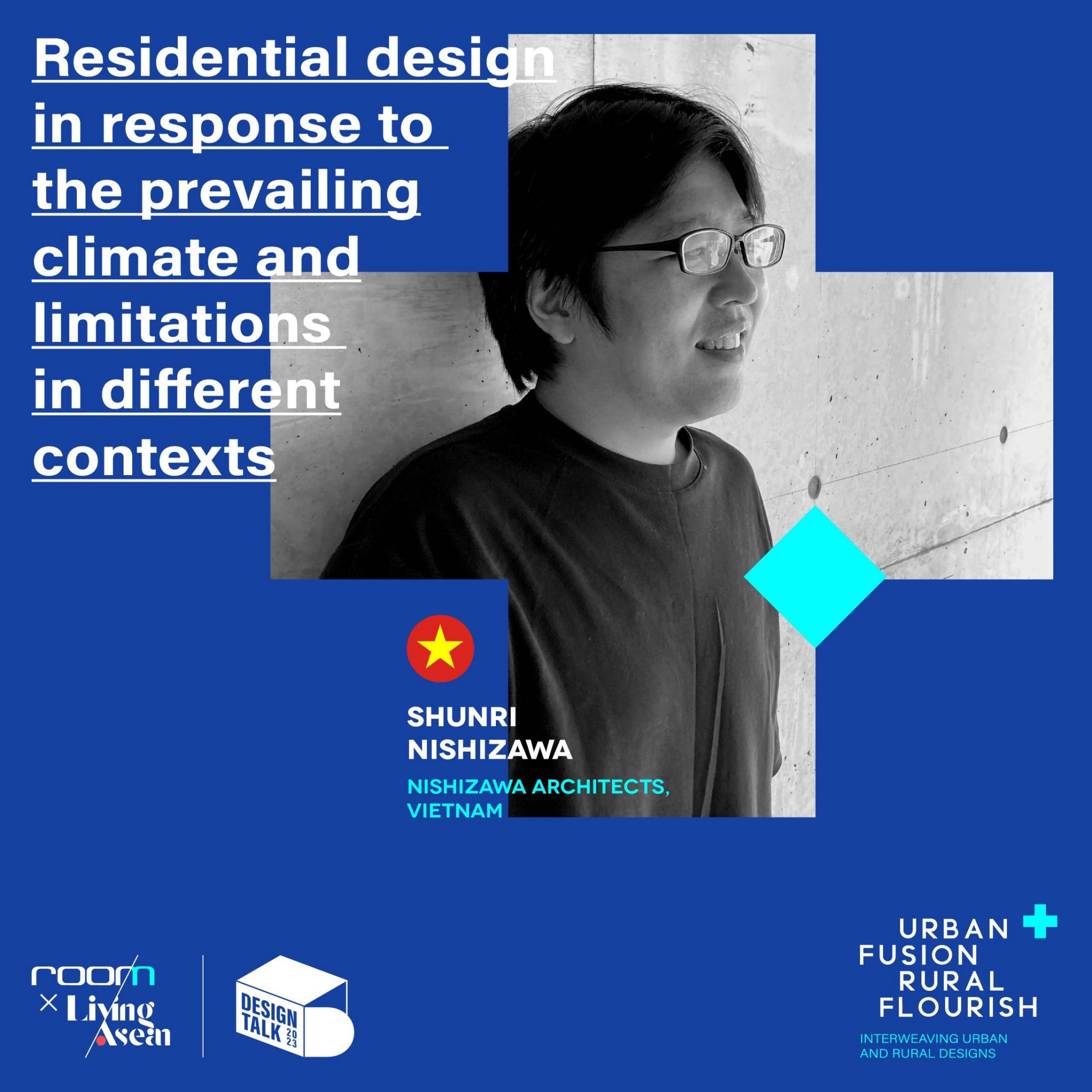 Find out more about architectural design in sync with nature, as well as ideas for a possible course of action within the context of nature, climate and culture from Shunri Nishizawa, architect and founder of NISHIZAWAARCHITECTS, Vietnam, at the upcoming the "room X Living ASEAN Design Talk 2023."
Meet up with a panel of experts comprising four distinguished architects from three countries. This year's conversation event is on the theme of "URBAN FUSION / RURAL FLOURISH: Interweaving Urban and Rural Designs". The Talk is scheduled for Sunday August 6 at the room Showcase zone inside Baan Lae Suan Fair Midyear 2023, BITEC Bang Na, Bangkok. It's an opportunity not to be missed. Mark your calendar!
For more details: https://www.facebook.com/livingasean/posts/701628028672617
Register to attend at: https://amarinfair.com/…/room-x-living-asean-design-talk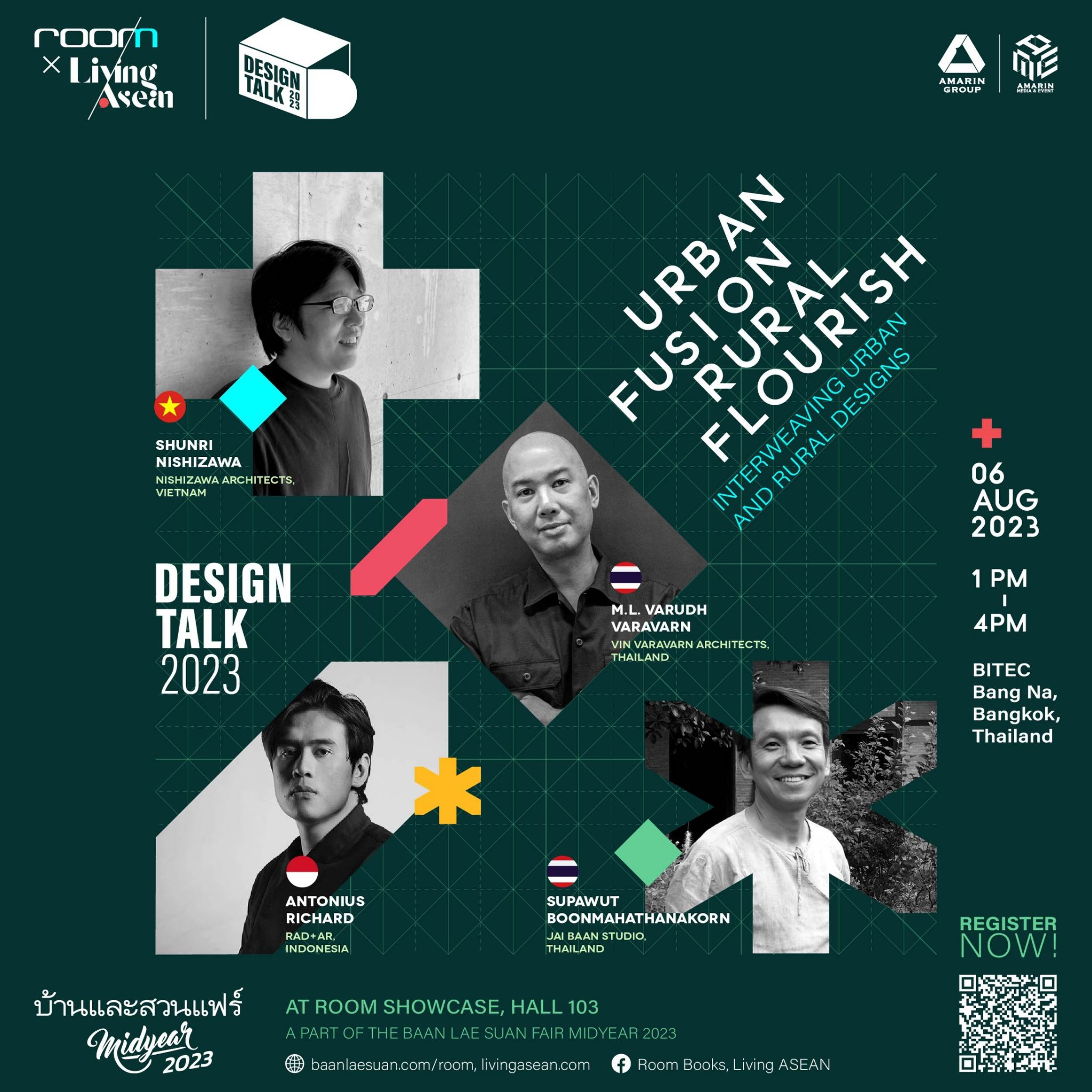 ---
Architect: NISHIZAWAARCHITECTS (www.nishizawaarchitects.com)
---
You may also like…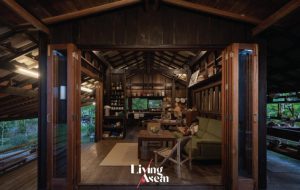 Tita House: Redefining Vernacular Architecture in a Tropical Paradise