The most striking thing about this home is its whiteness; but it takes a special technique to create dimension and make the white truly glow.
/// Thailand ///
Story: Sara /// Photos: Jirasak, Damrong, Ketsiri /// Style: Praphaiwadee /// Design: Anantapha Thongthawat, Anan Interior Architect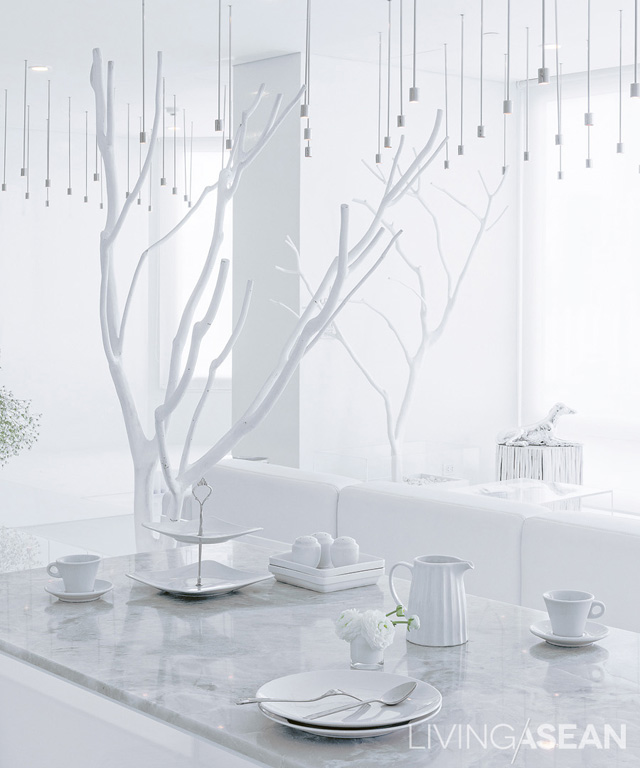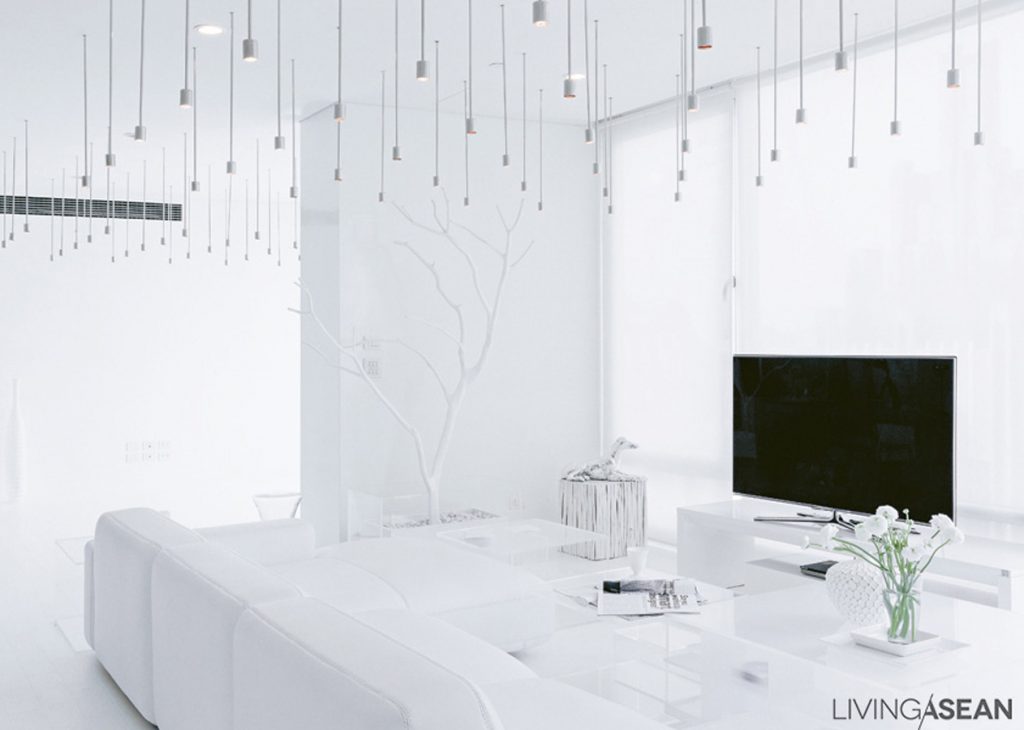 There is a white home tucked away inside a condominium in the heart of Bangkok. It's luxurious, yet feels as easygoing and welcoming as if we were visiting a single house with a yard. But here, as far as the eye can see, are views of this great city.
Anantapha Thongthawat, who designed the 180-square-meter suite, told us how it came about. "To get the result the owner was looking for, I had to combine distinctly different stylistic concepts: Asian ornamentation, minimalist simplification, and modernity, and give each room a distinct character."
To the owner, nothing compares to his favorite color. White of many shades was used on floor, ceiling, furniture, and ornamentation, all done for his satisfaction. "I like pure white" he says. "It looks straightforward, clean, comfortable. In a clean, white room I can feel truly relaxed."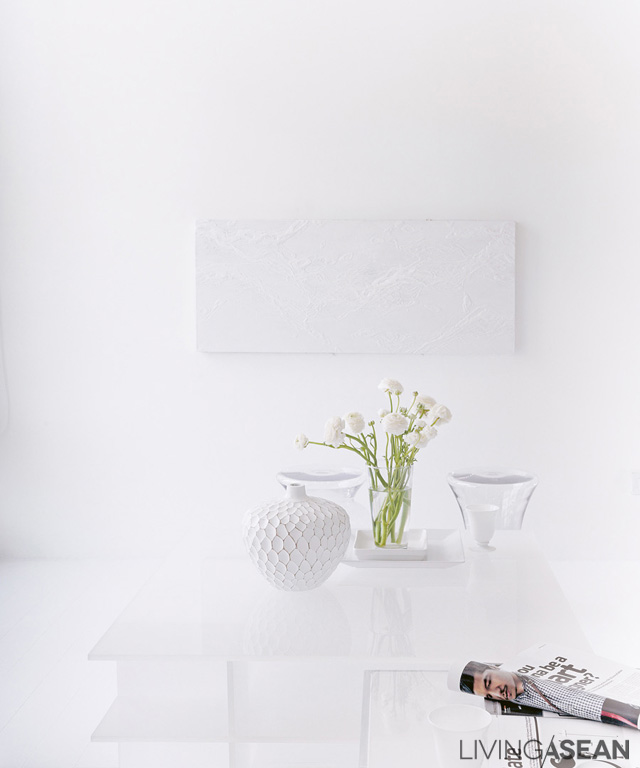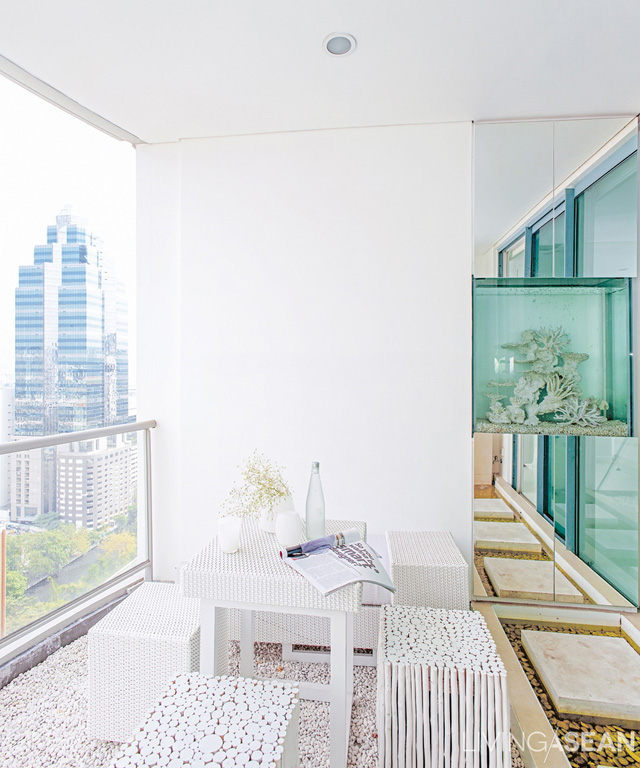 Stepping out of his personal elevator, we walk into the central part of the house passing a parlor/reception area, a desk, and a dining area. All three rooms are directly connected. The concept came from the functionality of the porch in a traditional Thai house. A main walkway connects everything.
From here you can access all the other areas, entering them through sliding doors suspended by rails set above, so that one space flows easily into another. For a practical use, the maid's quarters are set close to the service area. There's efficient division of space everywhere.
The large main room with a modern look is arranged with chic finesse. The table and acrylic counter parallel each other, with plenty of space left between for good functionality. Planter boxes filled with white pebbles hold upright large branches resembling trees.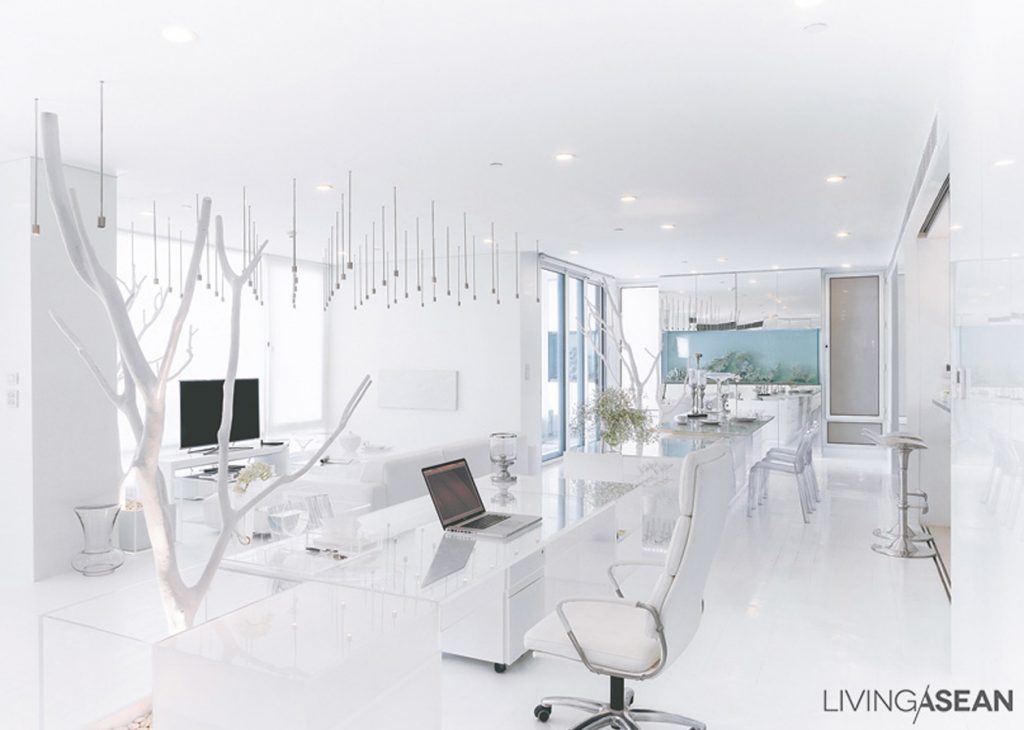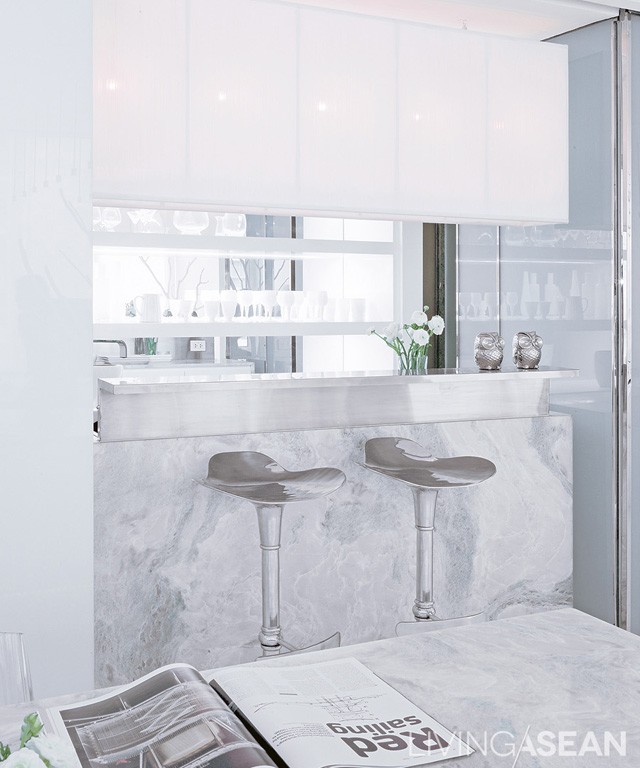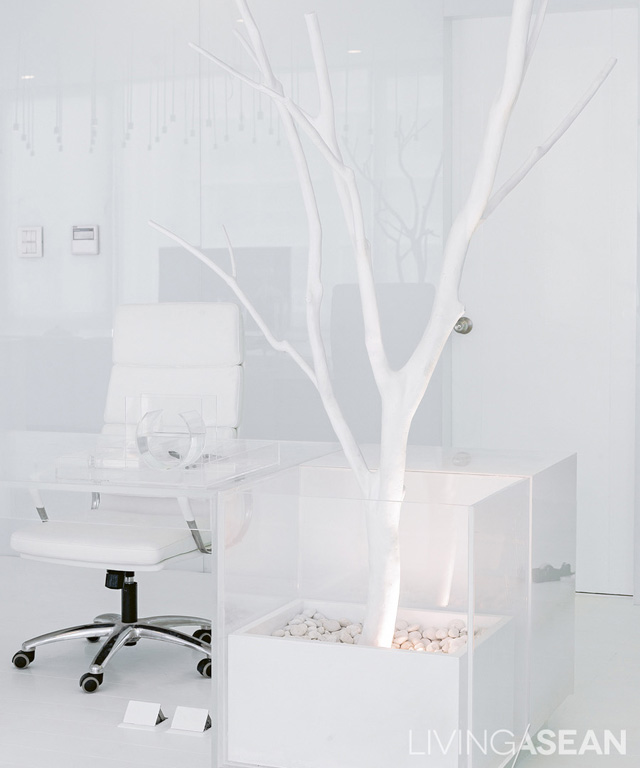 From any perspective, the whites create a sense of deep order and a startling beauty in this home. We can say without reservation that we've fallen under their spell. Have the charms of whiteness begun to work their way with you yet?