/ Petaling Jaya, Malaysia /
/ Story: Ajchara Jeenkram, Wuthikorn Suthiapa / English version: Bob Pitakwong /
/ Photographs: Sitthisak Namkham /

For 40 years, this modest two-story home has stood in a residential neighborhood near Kuala Lumpur International Airport in Petaling Jaya, Selangor. Noise pollution has turned many people away, but the architect David Chan of Design Collective Architects (DCA) has grown so acquainted with living in the area that he decided to stay. A frequent flyer, he thinks it wise to live a stone's throw away from it all.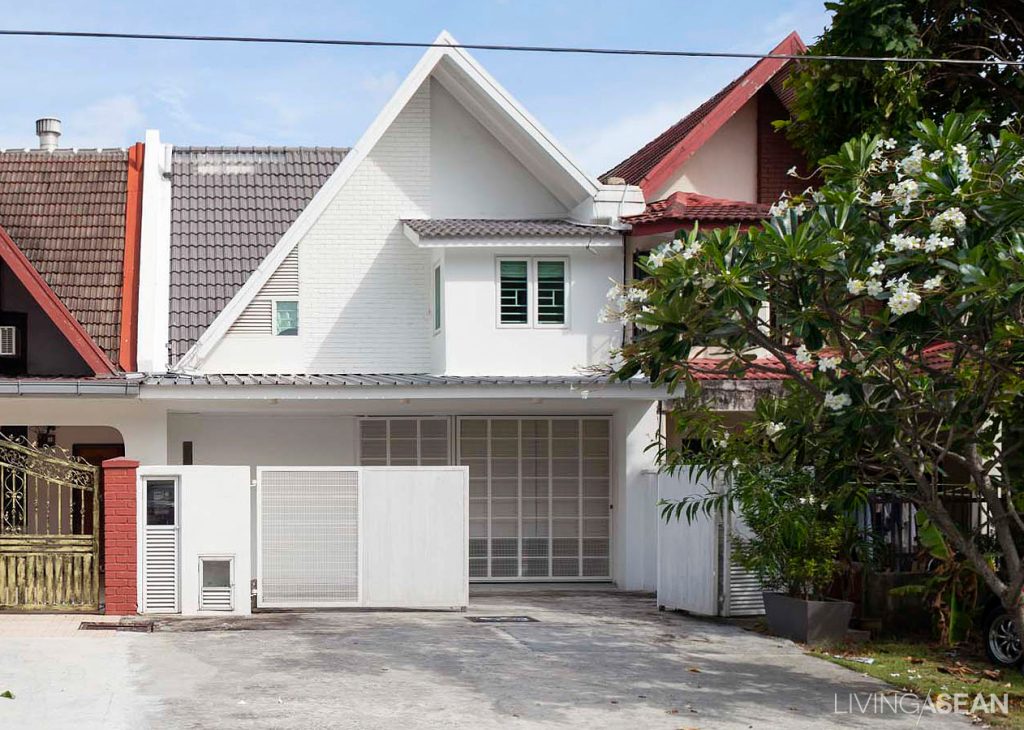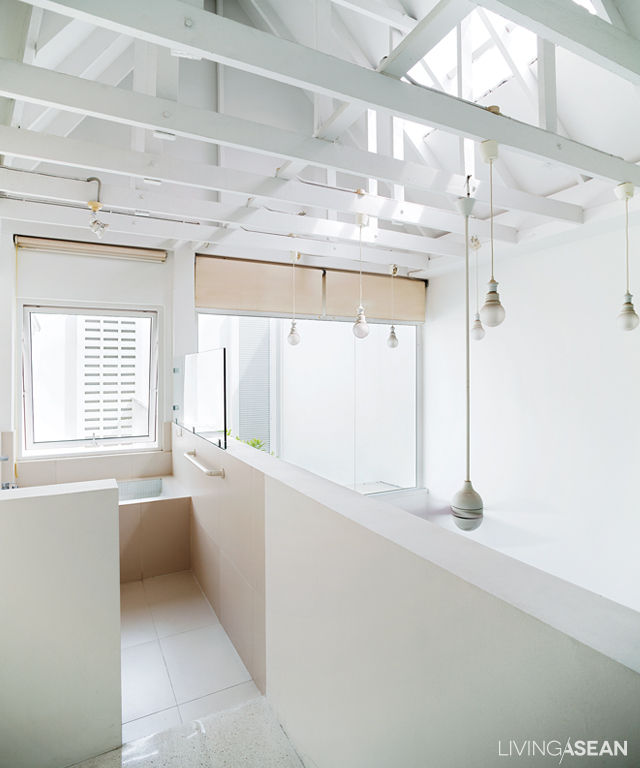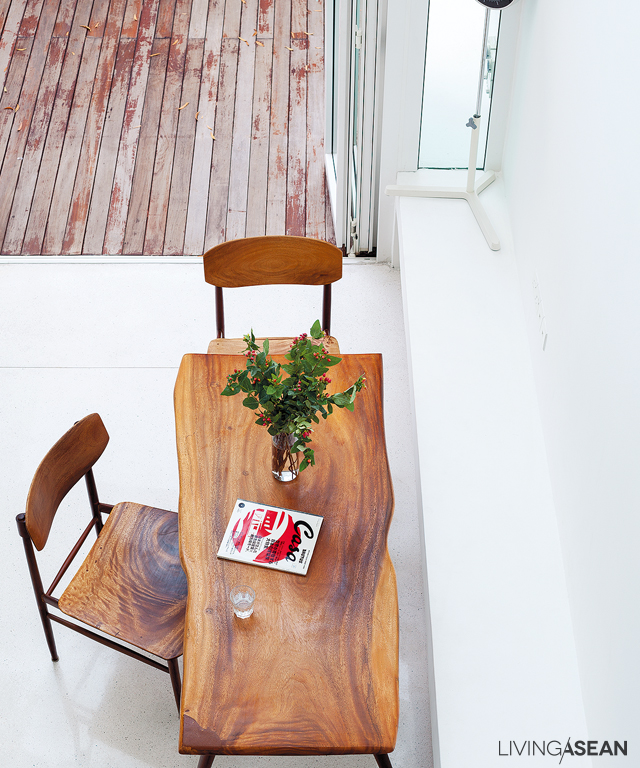 No need to say renovation came as a challenge for Chan, who usually made a living designing larger houses. Strictly speaking he had a task that required great effort and was hard to accomplish: Create the good life in a space that was far from generous.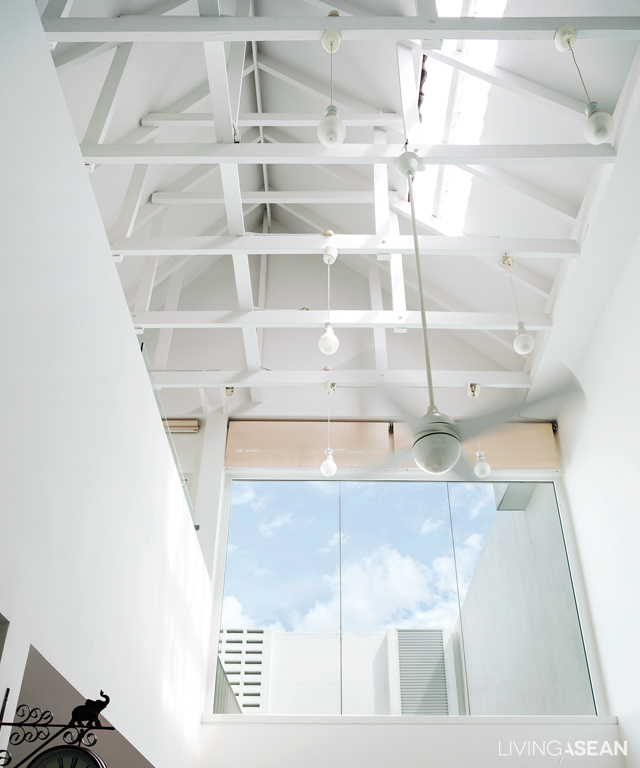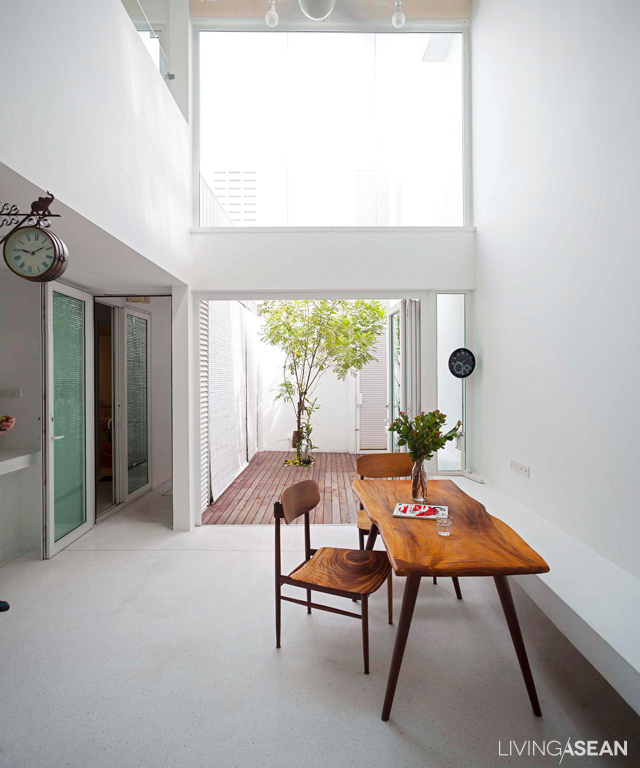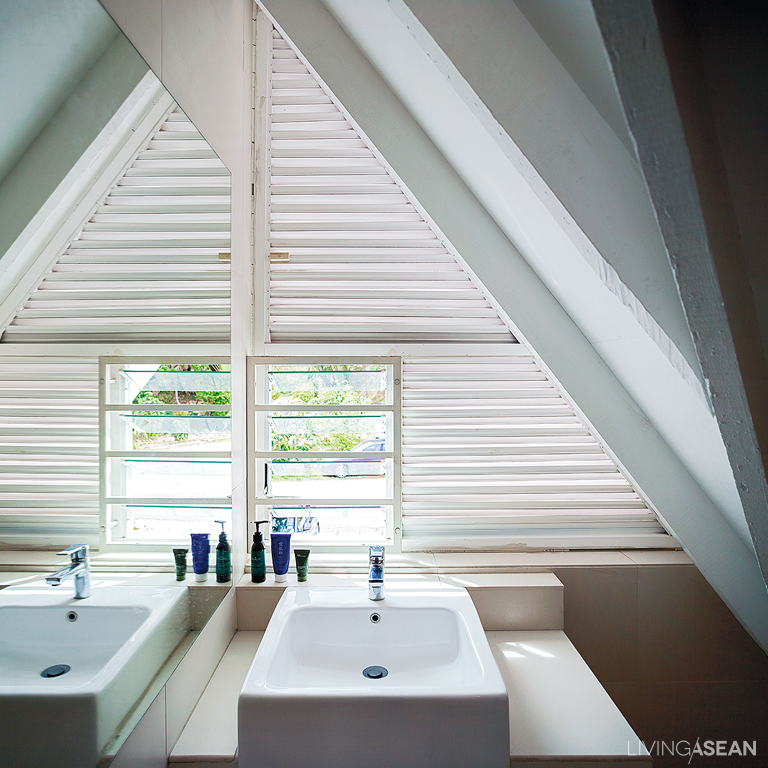 He started out with ventilation improvements. To bring in crisp, clean air, solid front doors were removed and replaced with steel wire mesh paneling. Meantime, blowholes were put into the exterior wall to facilitate heat dissipation and increase indoor thermal comfort.
Chan did a partial tear-down, turning the upper floor into a mezzanine. The result was a light and airy living space in an 80-square-meter townhouse with double high ceilings. Where appropriate, he added windows and other wall openings and painted everything white and soft shades of gray to make the interior appear larger than it was.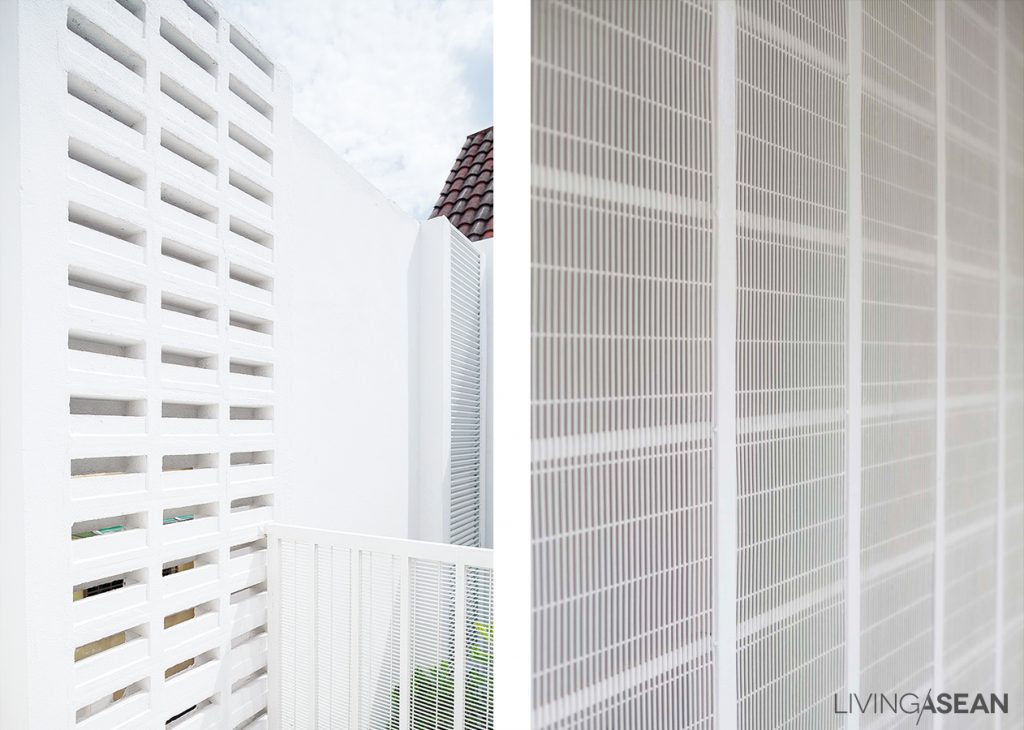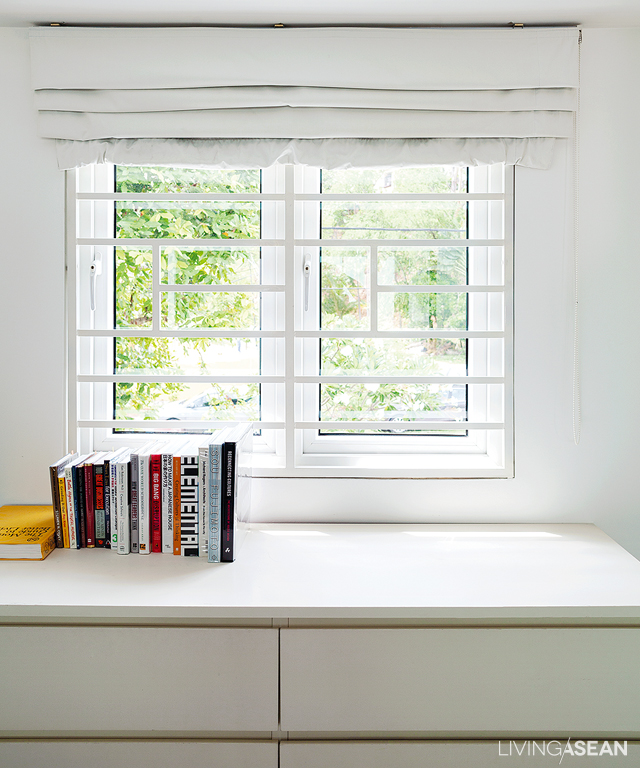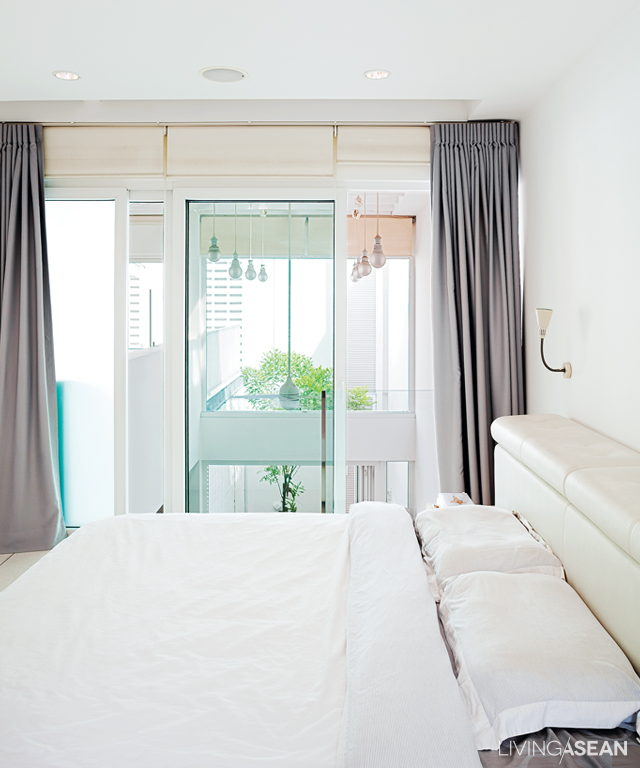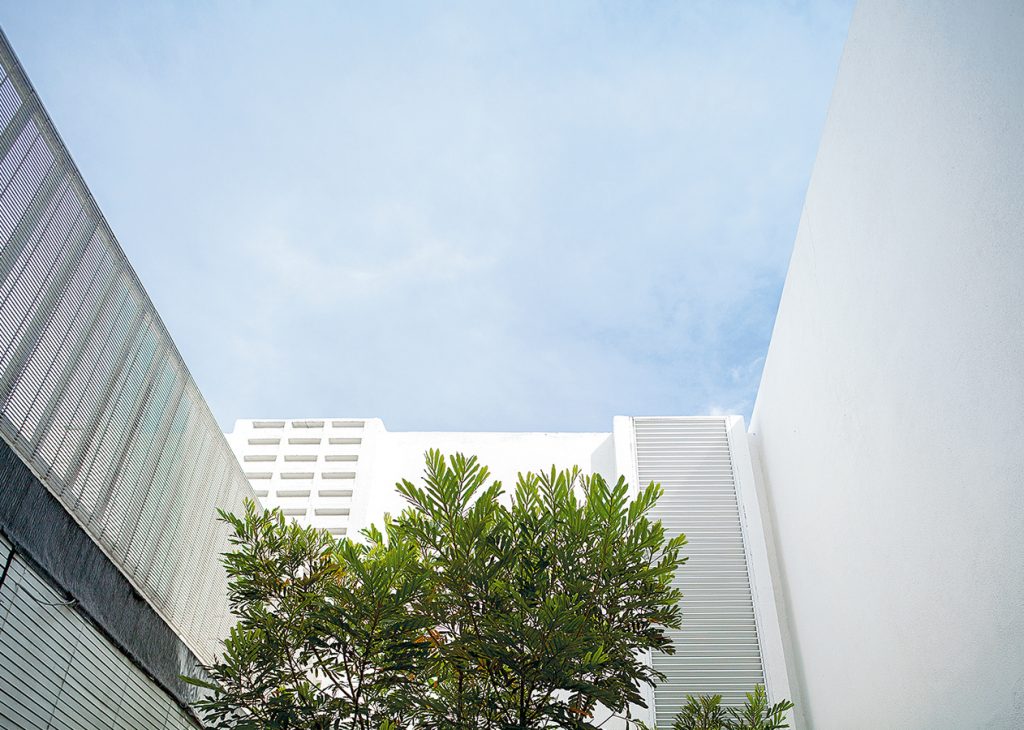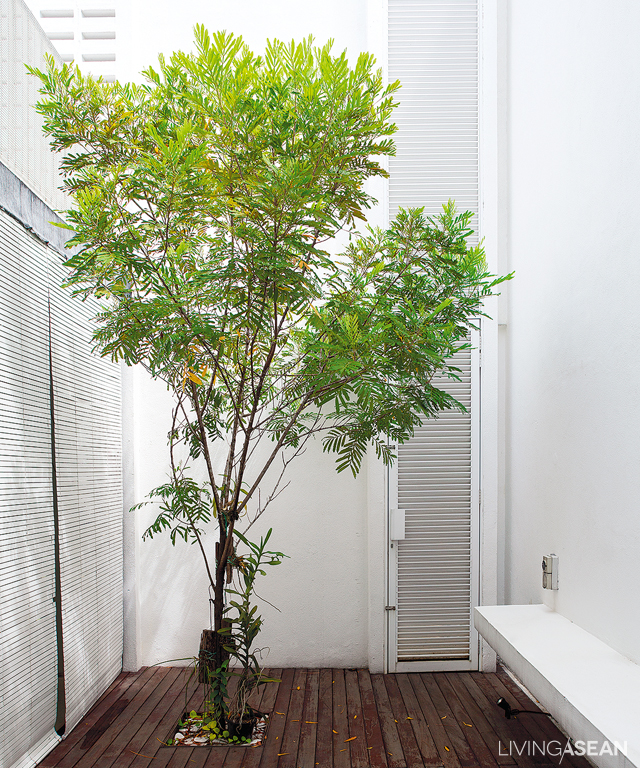 Despite it being a small townhouse, Chan added some much-needed patches of green to the design. He put a hole in the backyard floor and planted a leafy tree that was visible from the living room and bedroom.
The complete makeover went as planned. Chan and his family now live in a beautifully remodeled home in an expedient location in Selangor that best suit their specific needs. Incredible as it may seem, the tiny home is where life begins again, and love never ends.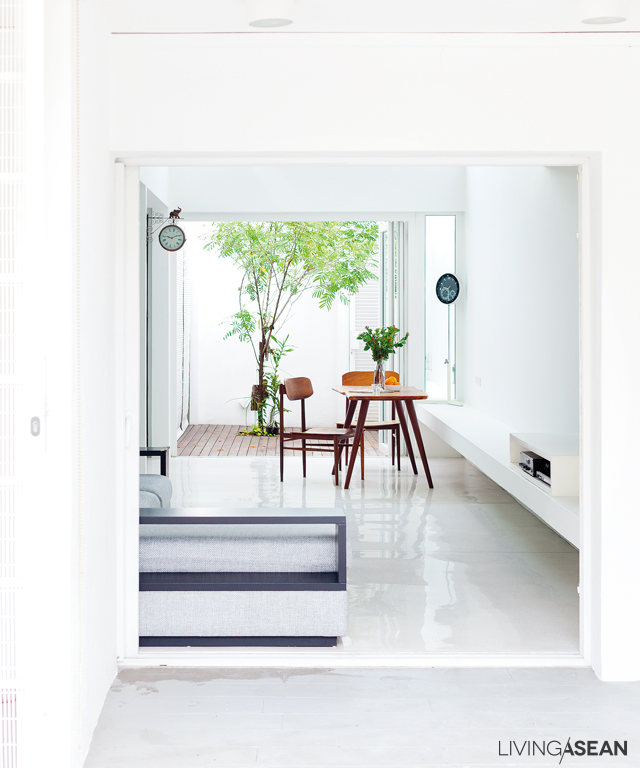 ---
Owner/Designer: David Chan of Design Collective Architects (DCA)
---