HO CHI MINH CITY
/ This house, named 'Stacking Green' is located in Ho Chi Minh City, Vietnam. This residential building has an interesting form and exterior that we felt drawn to see with our own eyes.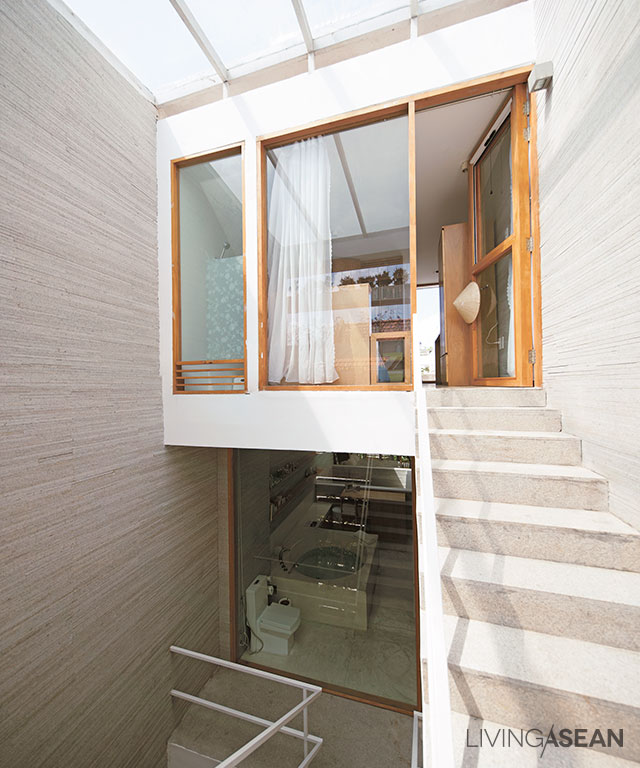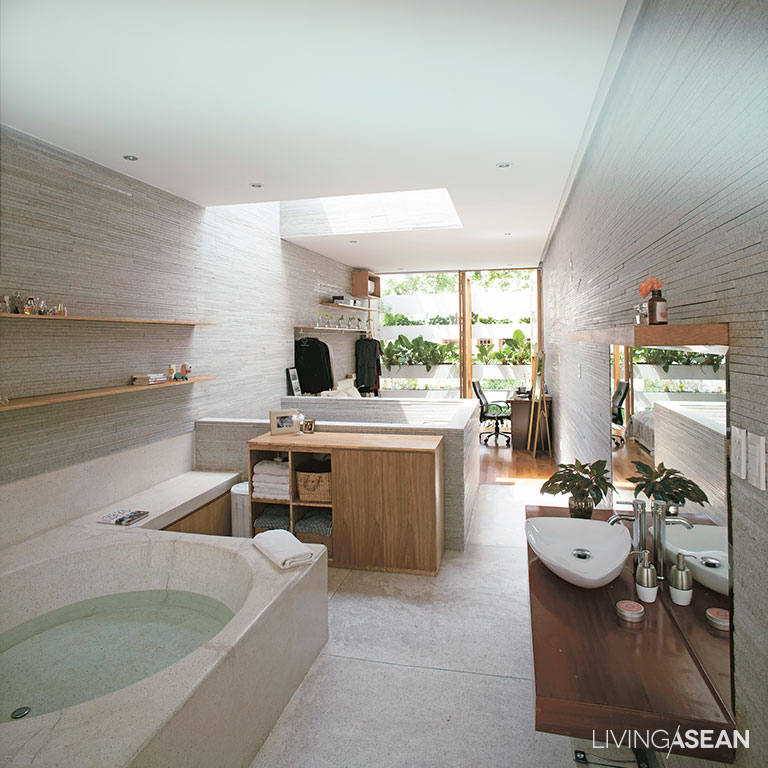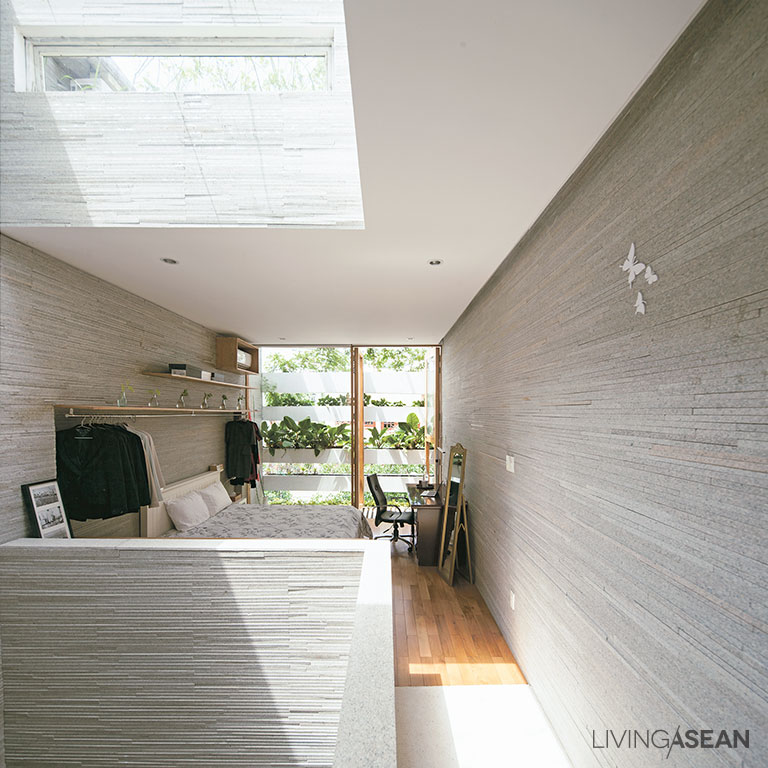 This building received the 2012 World Architecture Festival Award in Singapore. The award was presented to outstanding designers and architectural works around the globe. "Stacking Green's" citation for architectural excellence in the residential building category was not surprising at all, as its ways of dealing with complex problems in a simple way yielded a truly interesting outcome.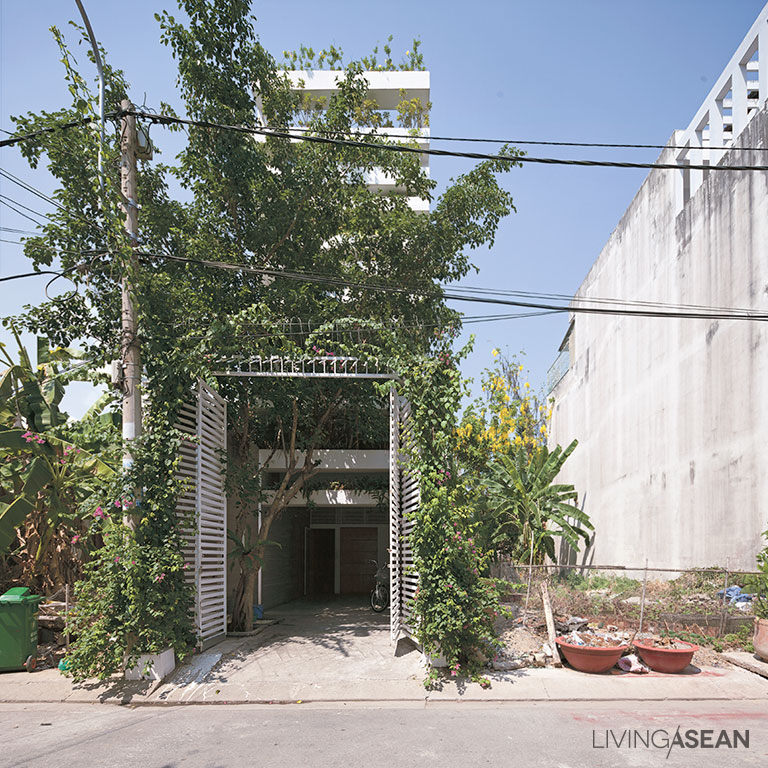 It's a townhouse with four stories -4 meters wide and 20 meters deep, for a total of 250 square meters of usable space. This was designed especially for the three who would live there. One of these was an old person, hence the bedroom was placed on the lowest floor so no stairs would have to be climbed. The second floor consists of the dining room, kitchen, and living room. On the third floor is the master bedroom with the open floor plan bathroom. The guest bedroom is located on the fourth floor.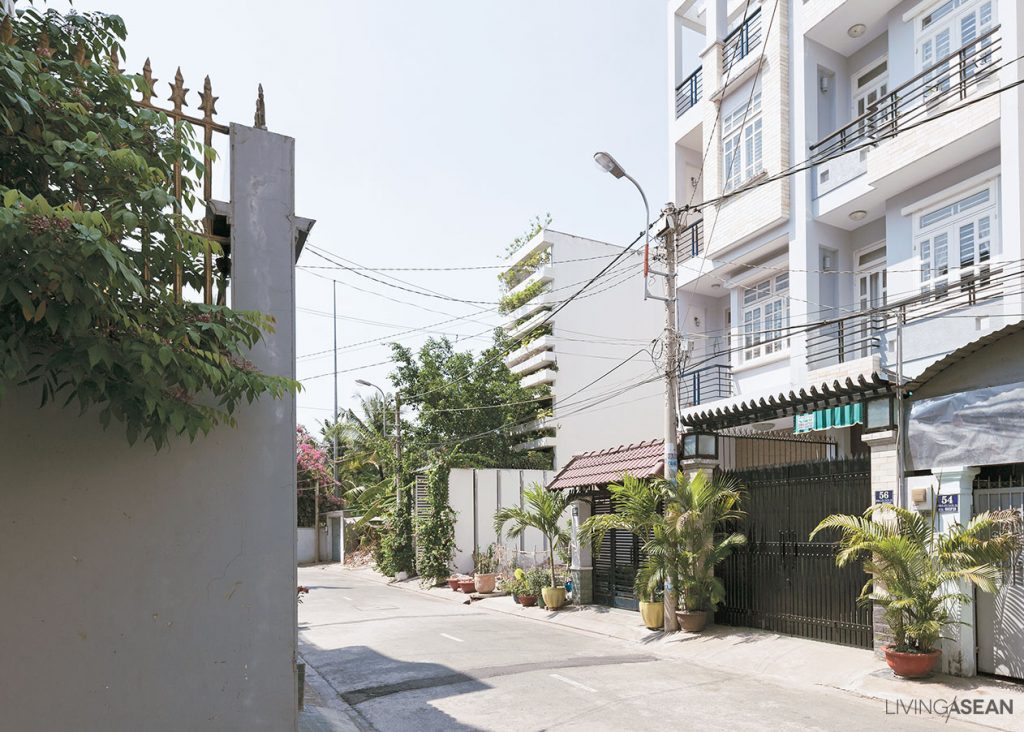 Houses in Vietnam are often compactly built in townhouse form to use as little property space as possible, often resulting in cramped residences and unattractive-looking building fronts. Here, the architects have incorporated privacy into the design, so as not to allow anyone to look in from outside and provide the owner peace and contentment. This also helps reduce pollution from the street.
Additionally, both in front and back of the house feature rows of horizontal planter boxes which screen the view inwards and create attractive façades. The house also features open ports which run up and down through all the floors. This allows for hot air from below to rise and vent out the top of the building, and by the same token for cooler air to blow down inside and keep the heat down even at high noon.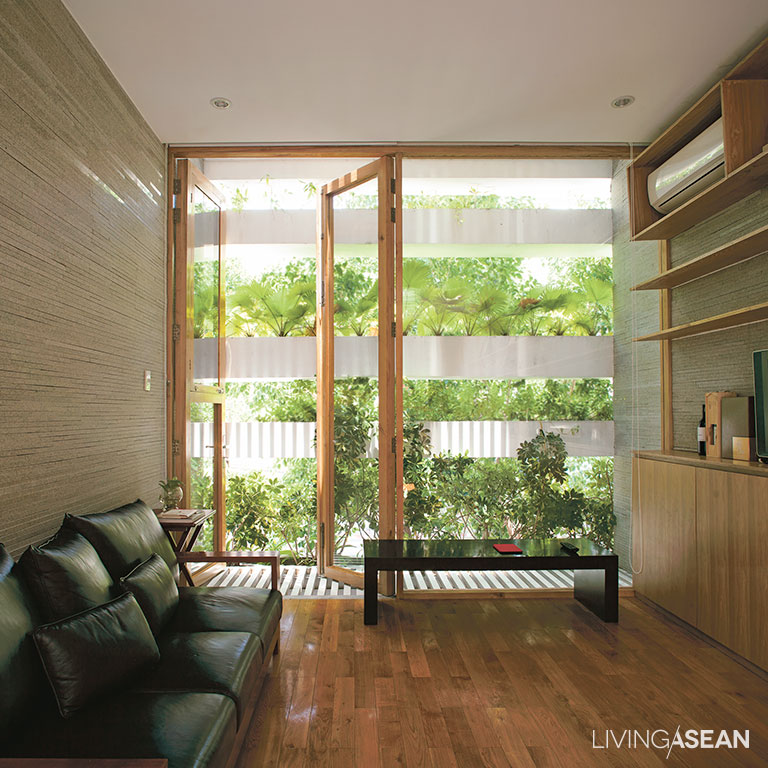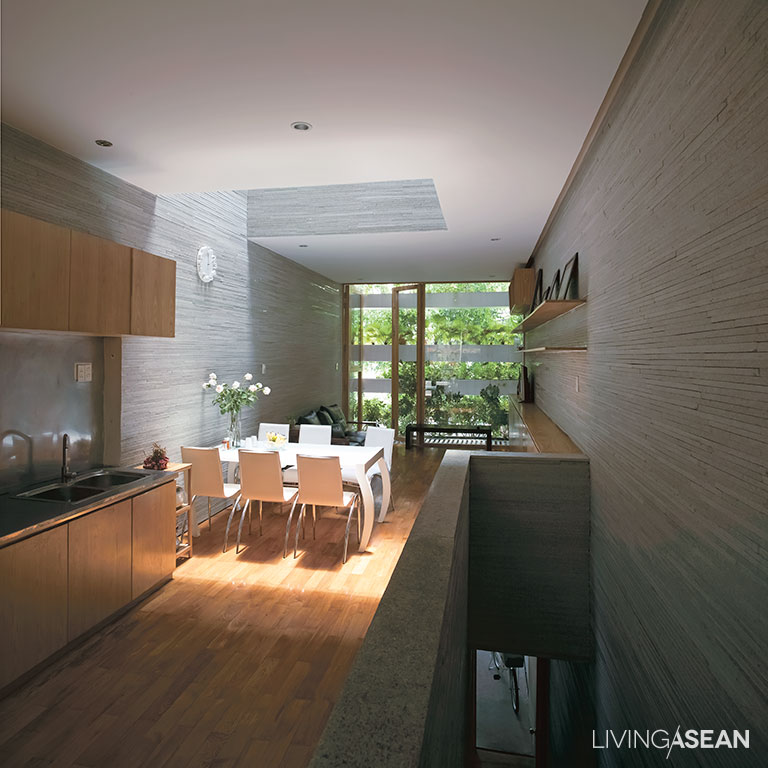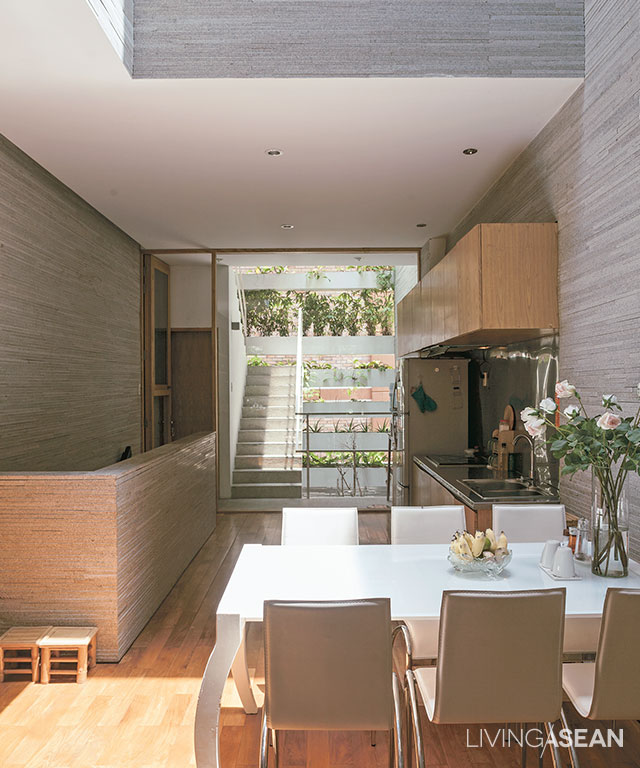 There are spaces between the boxes to allow the plants to grow. Inside the house, there are hardly any walls separating the rooms, except for bathrooms. This is done for efficient ventilation throughout the house, at the same time giving the house an open, uncluttered feel. Those open spaces between planter boxes were determined by the types of vegetation planted. The full height of a plant was used to fix the spacing between planters on each floor.
In this way when plants reached their full height and became the outer surface of the building they would serve to filter the sunlight, while the breezes could still flow through. The architects picked trees or plants with fine and delicate foliage so as not to block the wind, and for ease of use they installed pipes for an automatic watering system.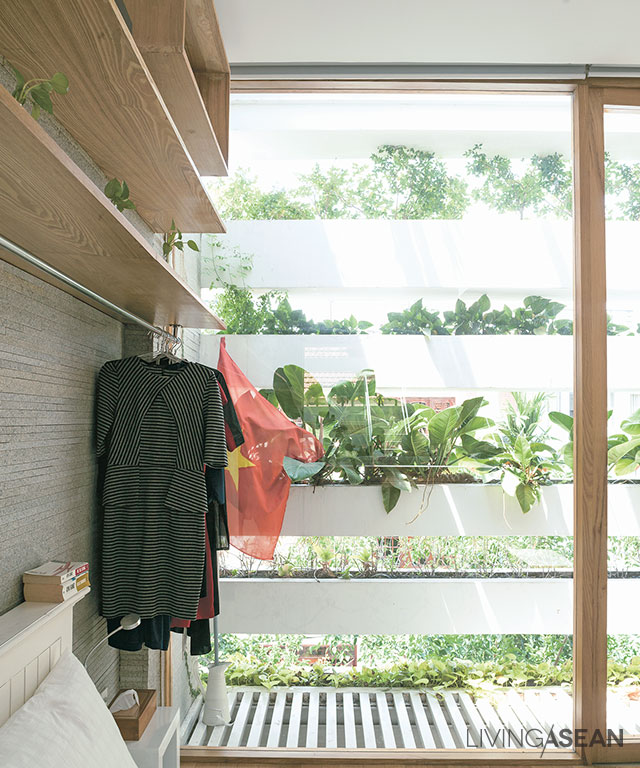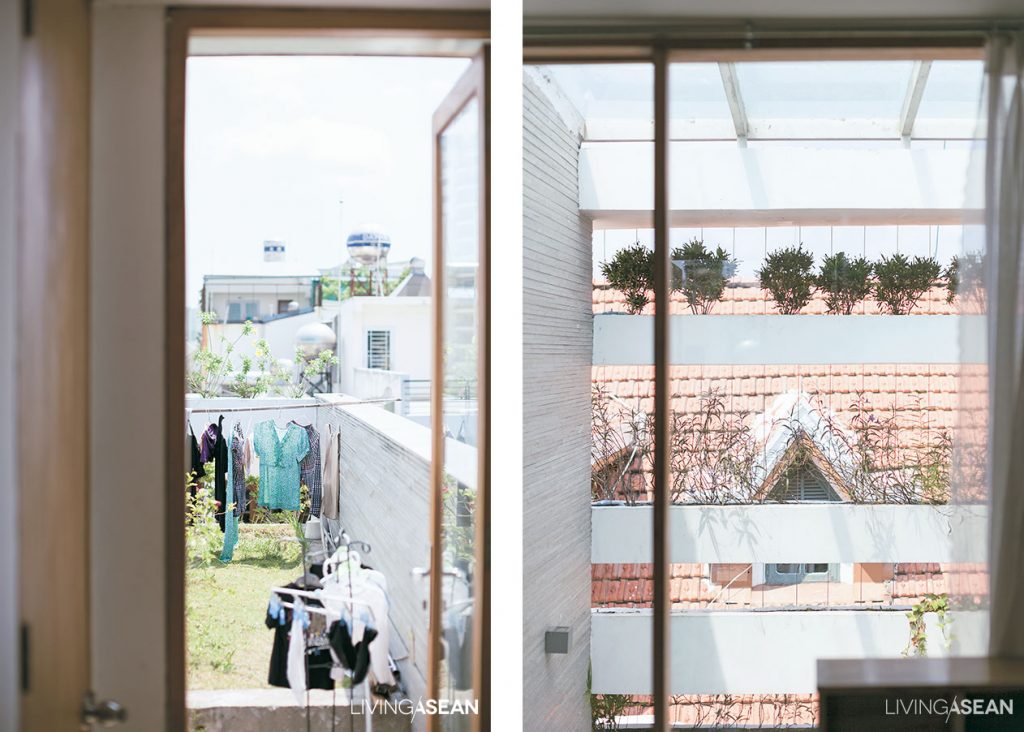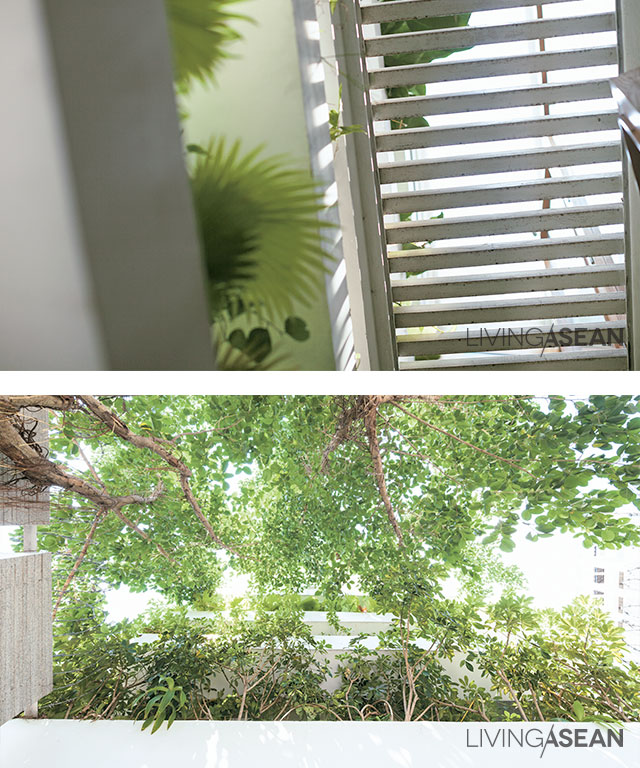 Photos : Supakon Srisakun
Design : Vo Trong Nghia Co., Ltd.
link: http://votrongnghia.com/