/ Tangerang, Indonesia /
/ Story: Phattaraphon / English Version: Bob Pitakwong /
/ Photographs: Arti Pictures /
A live/work design solution could be just what you're looking for. Here's a home developed for a designer couple in Tangerang, Indonesia. Known as MP House, it marries work-from-home essentials with well-planned living spaces that come loaded with personality.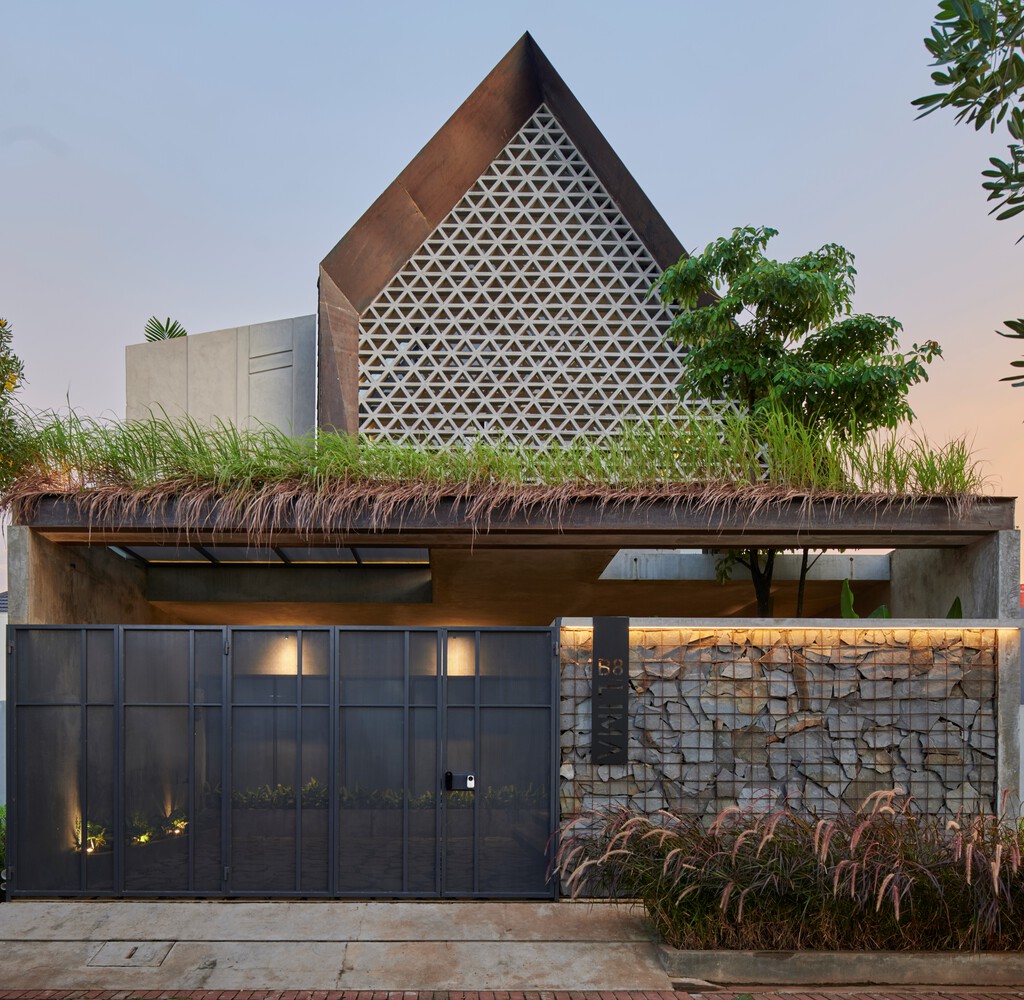 The secret to a productive daily routine, it combines both residential and home office functions. The workspace lies on the first floor, that also includes a semi-basement, while the more private residential area is placed on the level above it.
The ample residential space is divided into two parts. Semi‐private facilities such as the living room and dining room take up the front of the house, whereas more private spaces and bedrooms are located at the rear that are designed for peace and seclusion.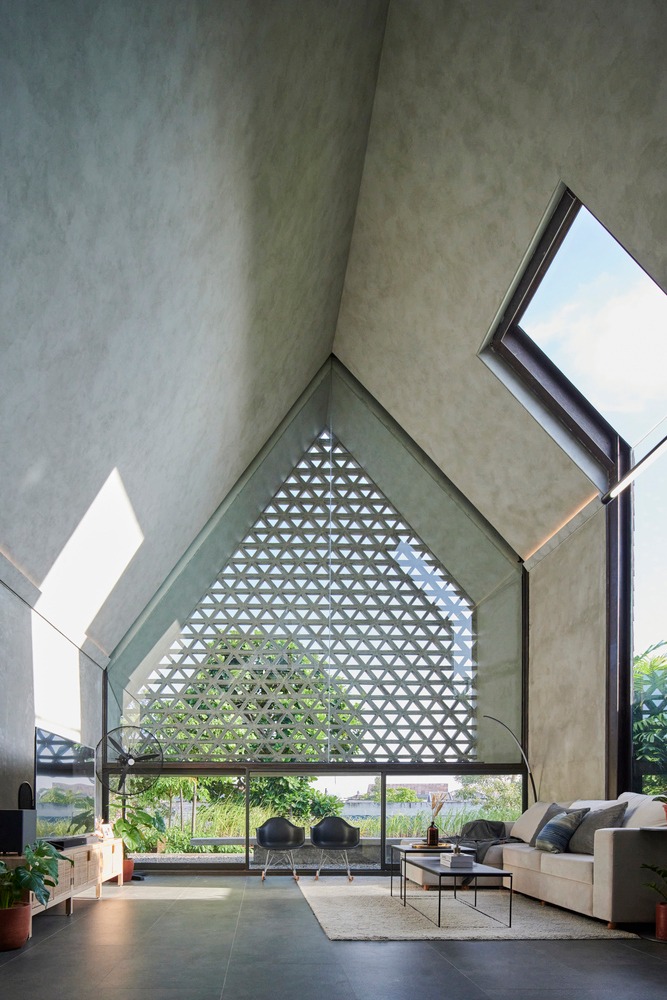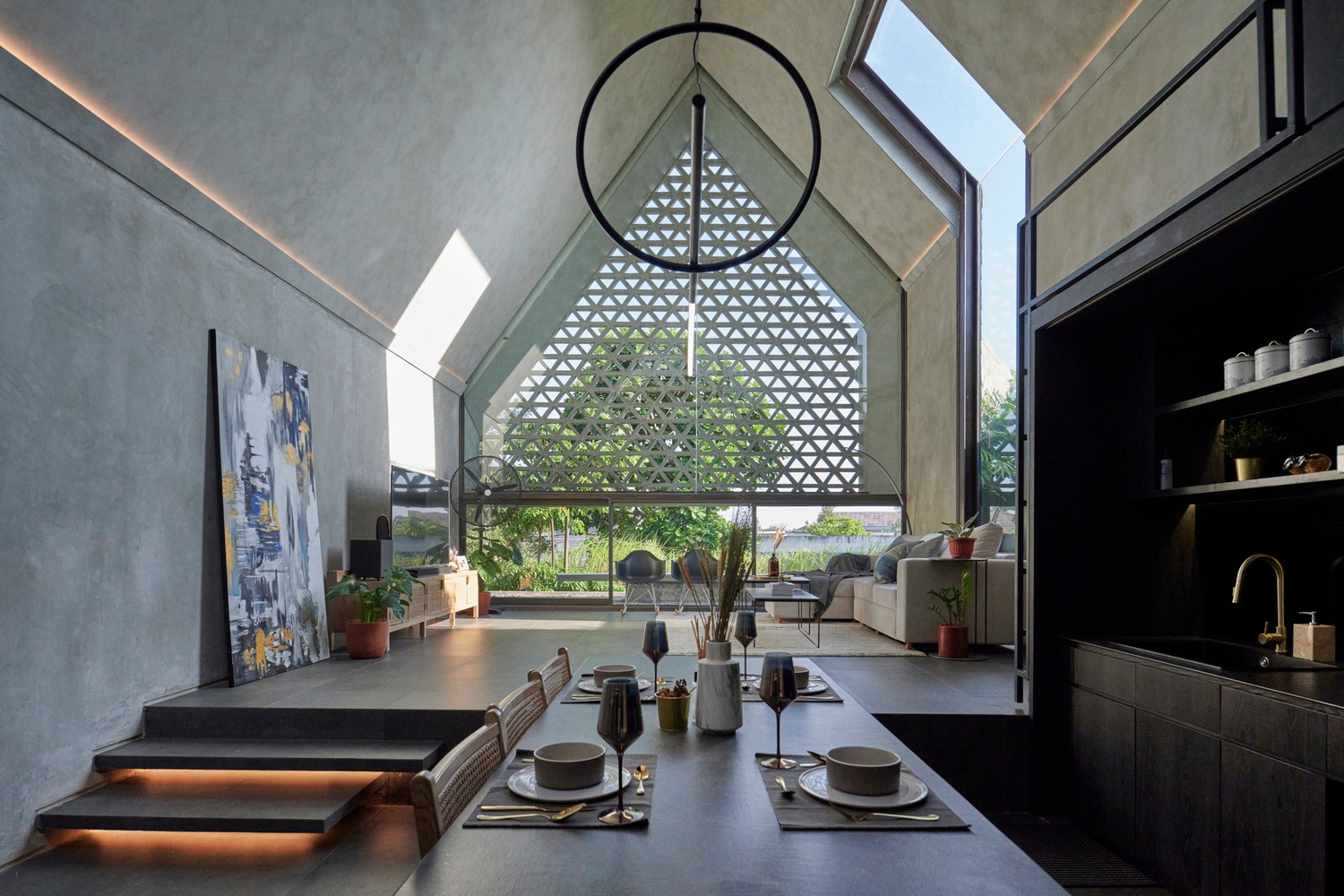 On the first floor, only a dry garden separates the home office from the guest and kids' bedrooms at the rear. By design, healthy green foliage in the center courtyard serves as an engine that drives natural ventilation and provides a light and heat barrier. The result is a tranquil indoor environment that's the key to a happy family life.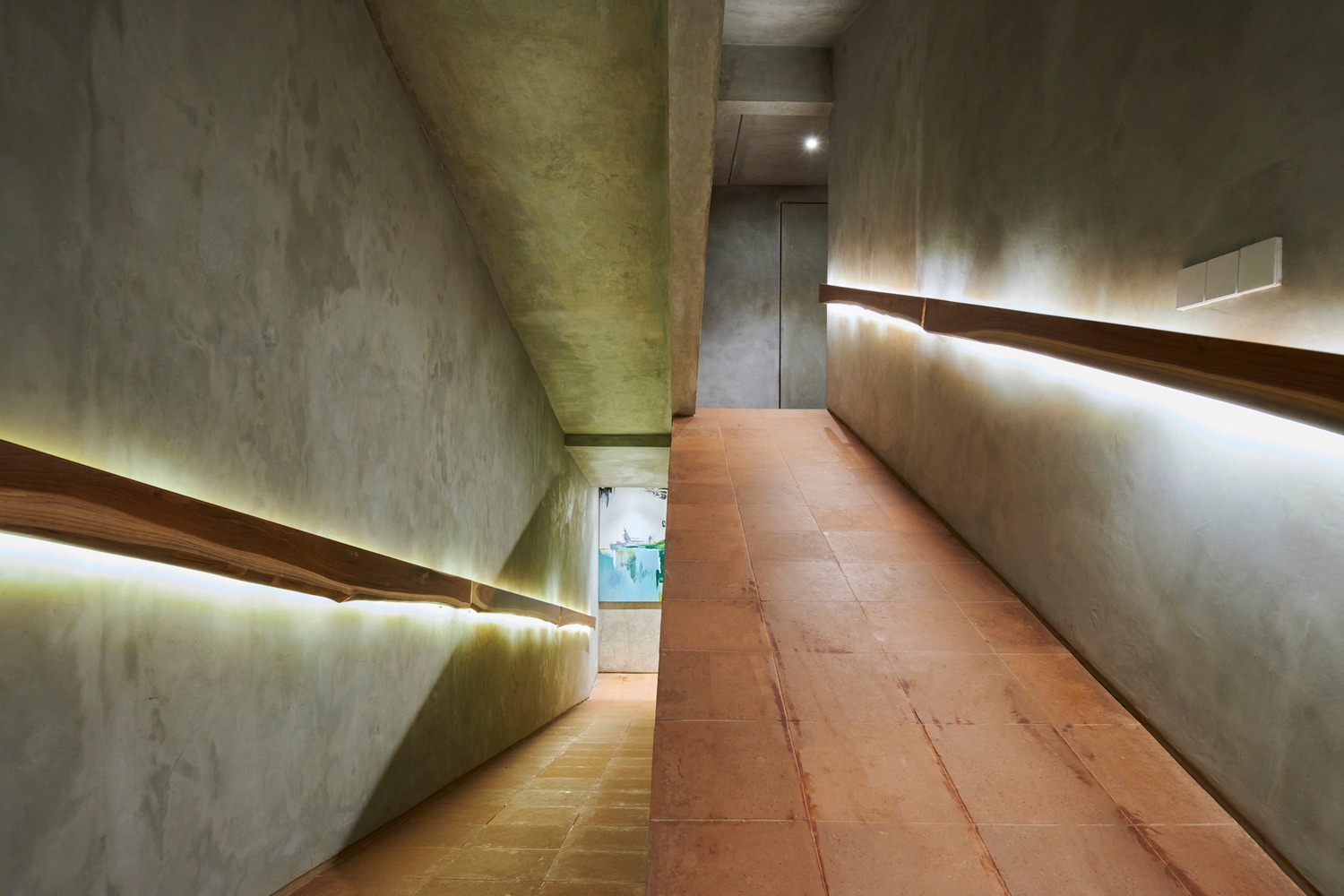 In a sensitive and practical way, indoor ramps with handrails are chosen as an alternative to a set of stairs to provide access between different levels. The sloped pathways are particularly useful for the homeowner's elderly parents. Plus, it's the split-level design that makes the most effective use of available space.
There is a real sense of achievement in the way the living room and dining room merge into one large lounge with comforting earth tones and double-height ceiling design. It's a place to eat home-cooked meals and enjoy family conversations that help keep everyone together. Semi-private by design, the ample social interaction space is well-lit and well-ventilated.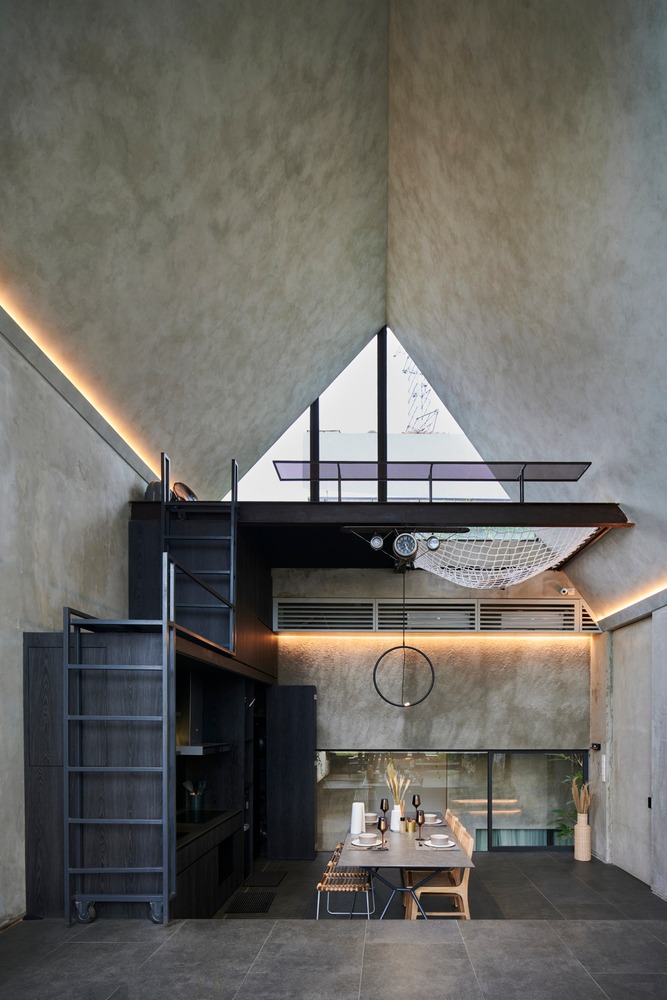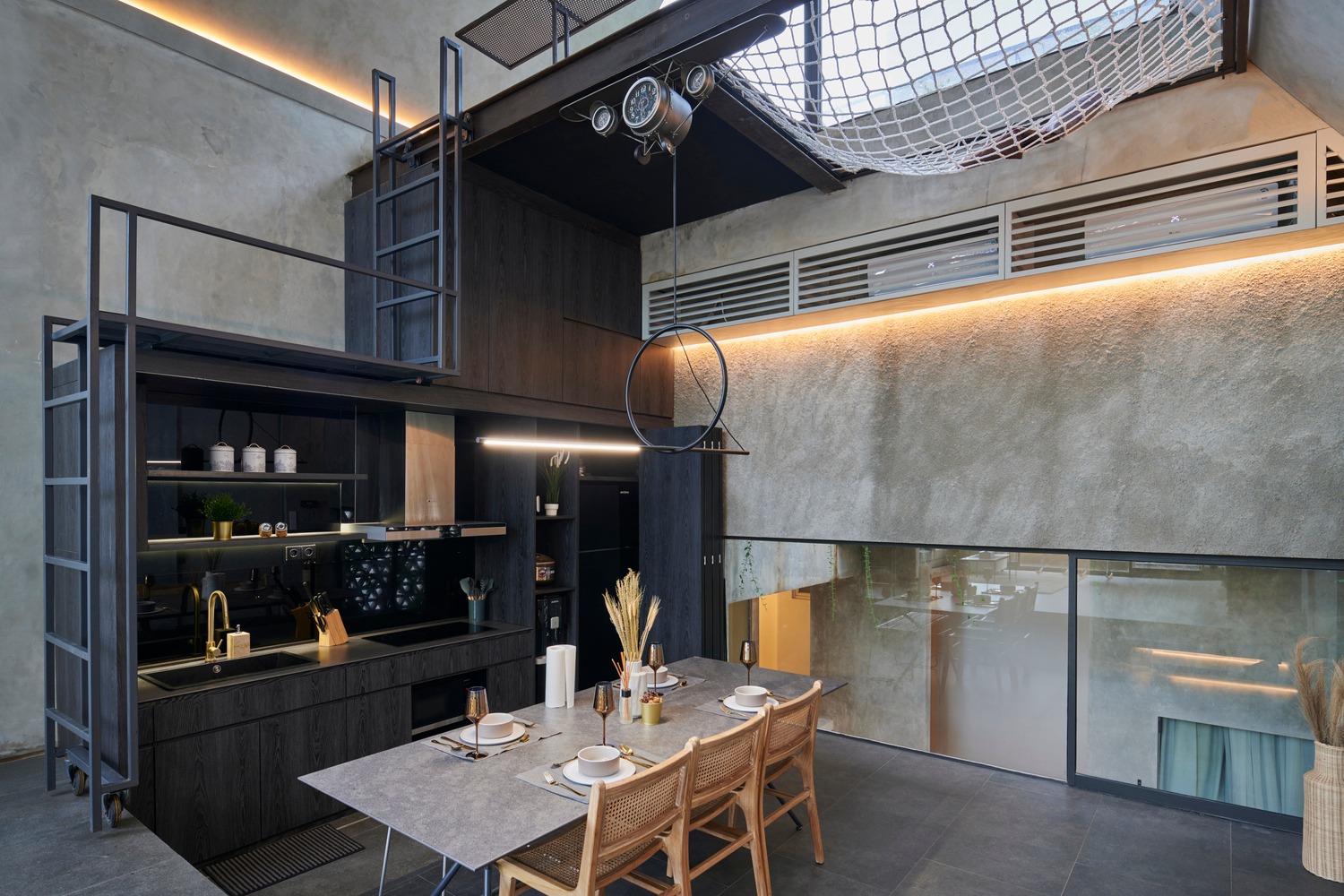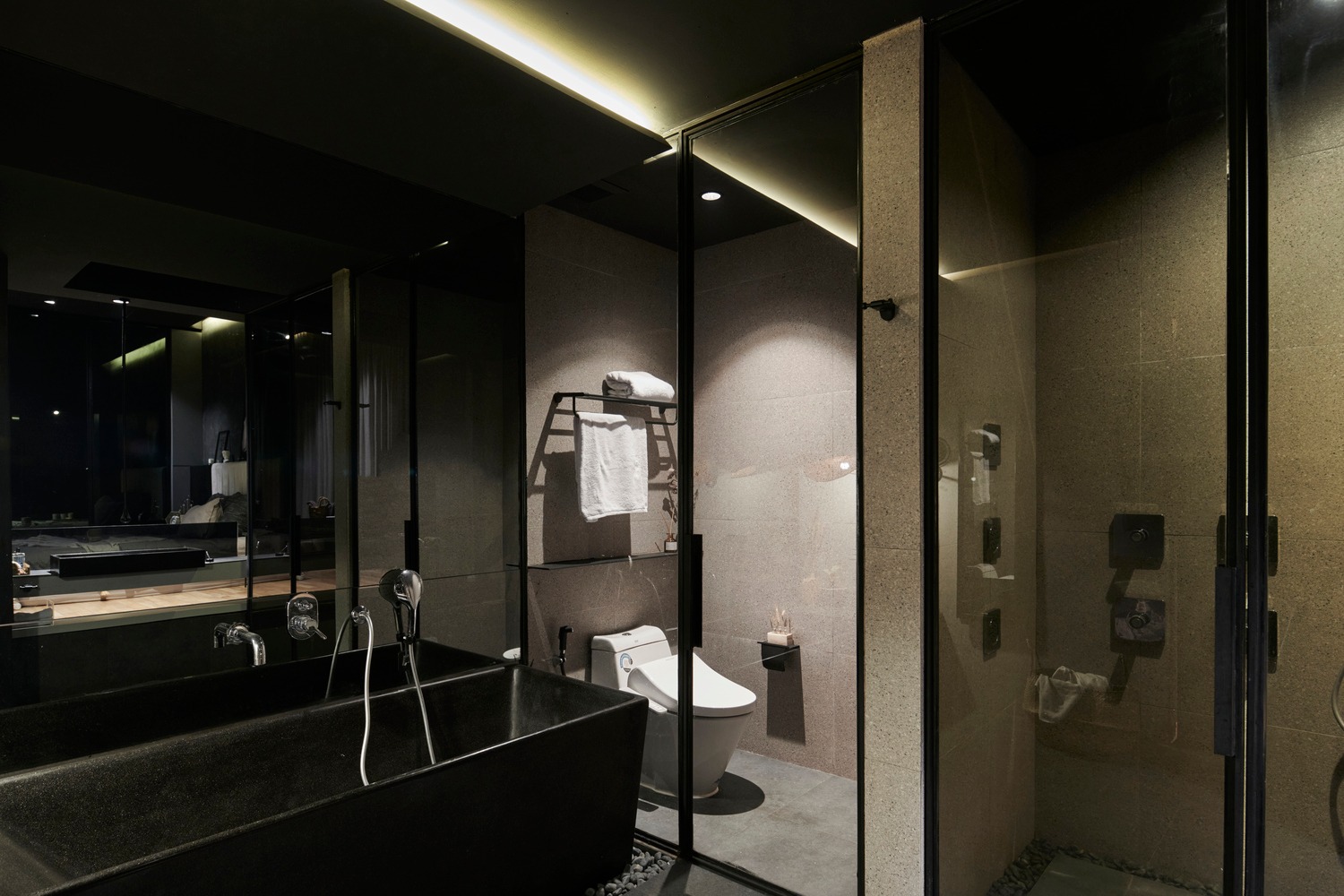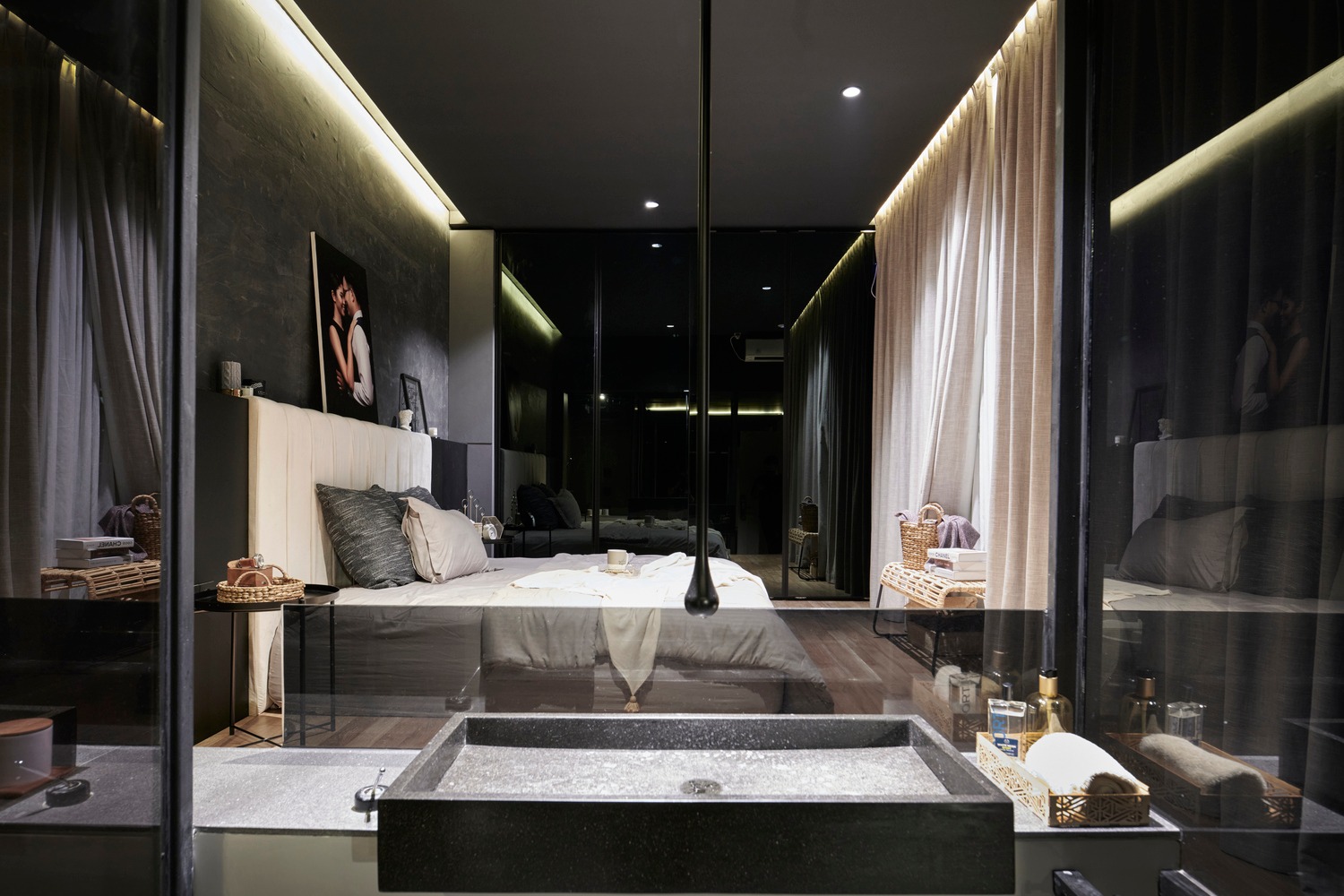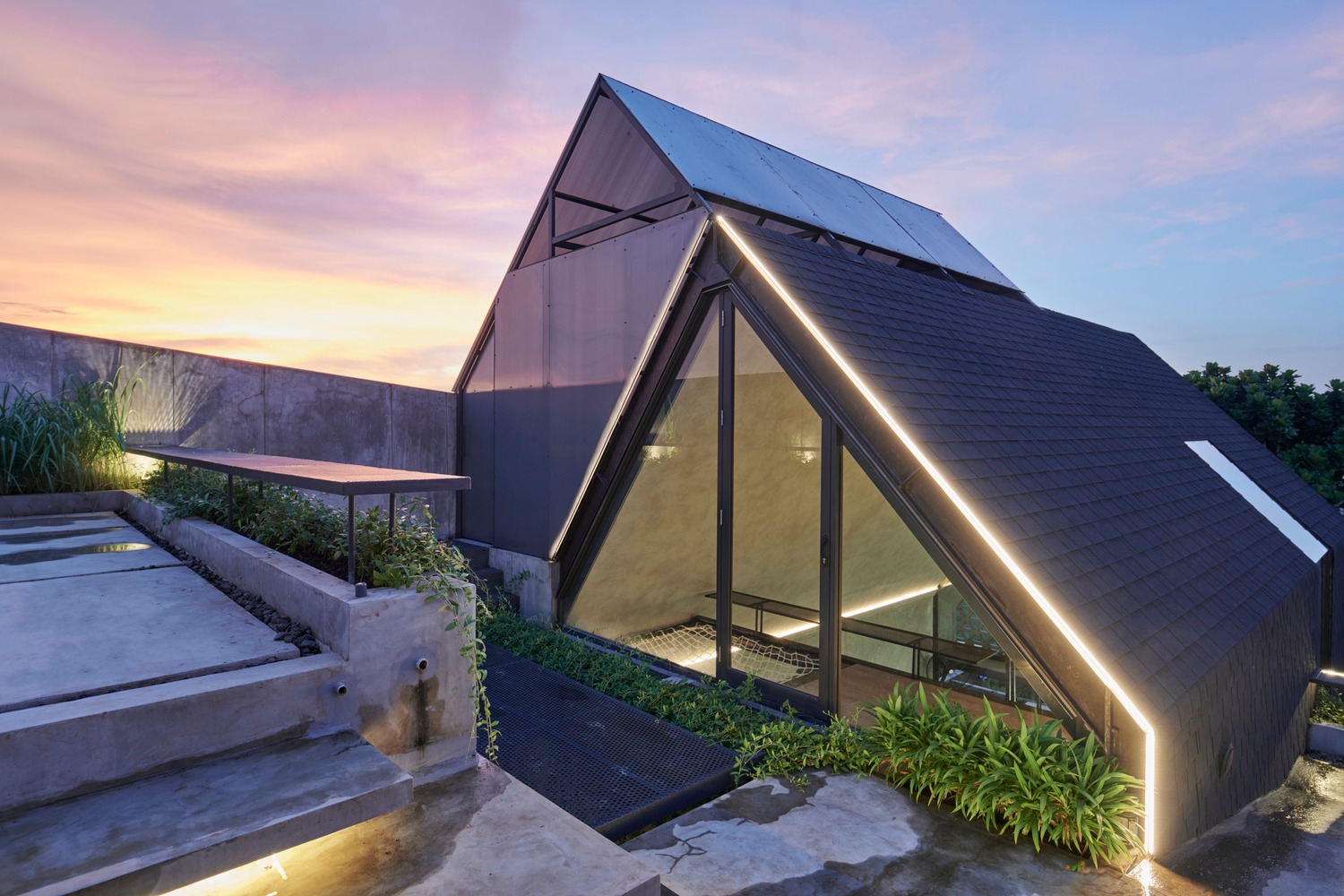 The house has a modern exterior. Filled with cement breeze blocks, aka screen blocks, the front façade looks onto another dry garden located just above the carport.
The decorative breeze blocks are chosen for their ability to provide sun protection and maintain openness and airflow. Meantime, flat masonry textures that are repetitive and earthy in color provide a variety of light refraction that adds aesthetic pleasure to the interior living space.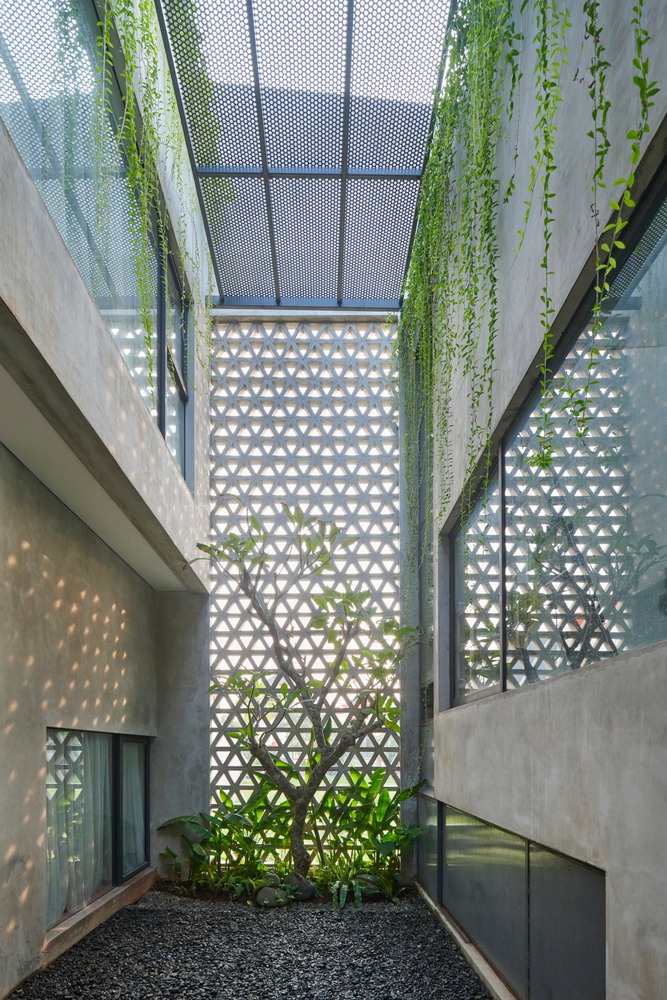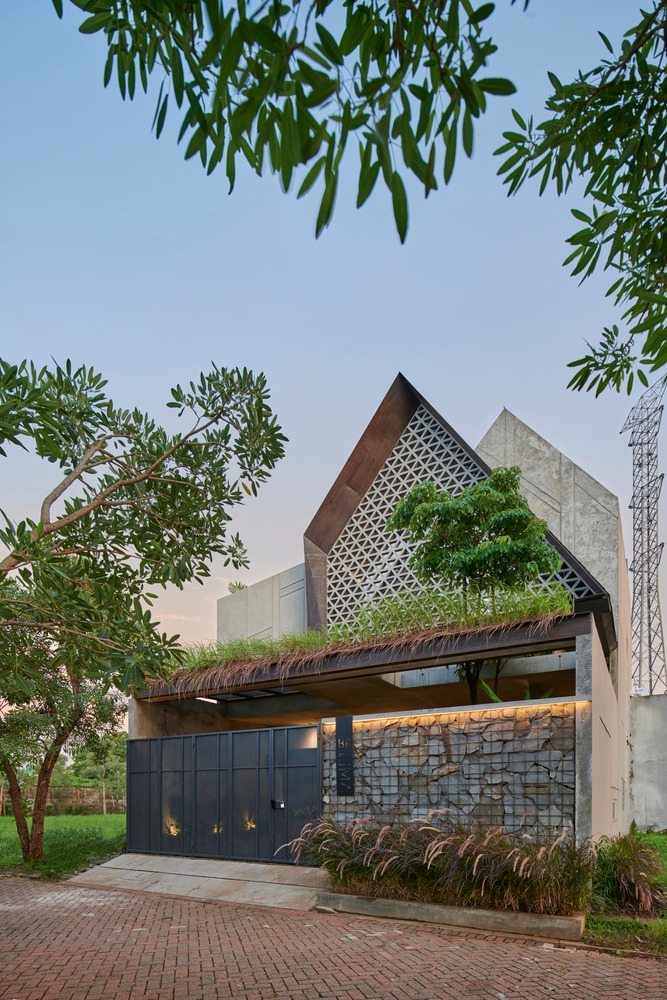 The building is roofed over with a gable design that offers many benefits. Besides strength and durability, it allows the architects to create all kinds of space underneath.
The result is a hybrid live/work design of the home office and the place of residence that feels pleasantly comfortable and capacious.
---
Lead Architects: Sansan & Tritya
---
You may also like…