/ Chiang Mai, Thailand /
/ Story: Atta Otto / English version: Bob Pitakwong /

/ Photographs: Sungwan Phratem /
Plankrich, led by Kwanchai Suthamsao, is known as a trendsetter in row house renovation. He decided to build a home of his own in Chiang Mai. His fans and admirers may expect to see exciting construction techniques and exquisite materials, but it turned out the design was kept simple. Kwanchai's main goal was building a house to meet his urban lifestyle. Thus, the prime location is in the inner Chiang Mai city.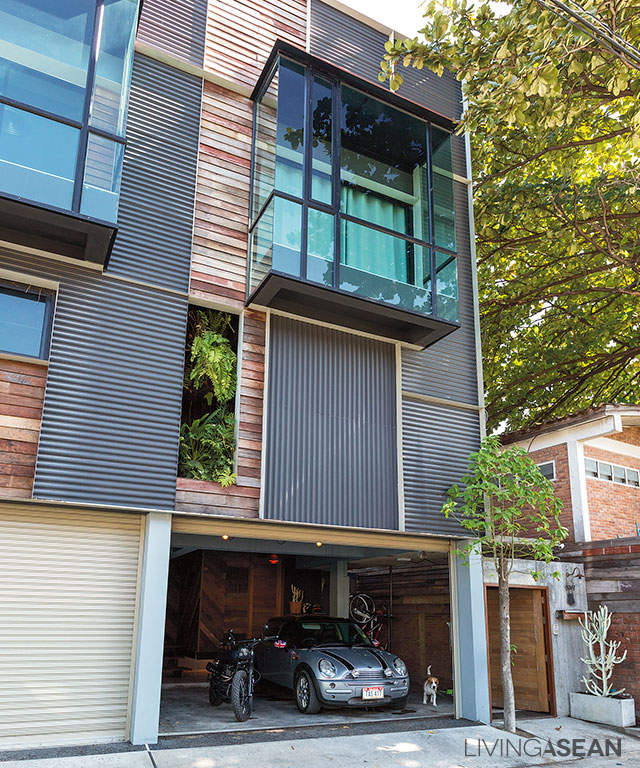 "A detached home was out of the question, the land was very expensive. Another option was a row house. After the survey, I chose this three-unit shop house. The size was right, I was able to give it a complete makeover."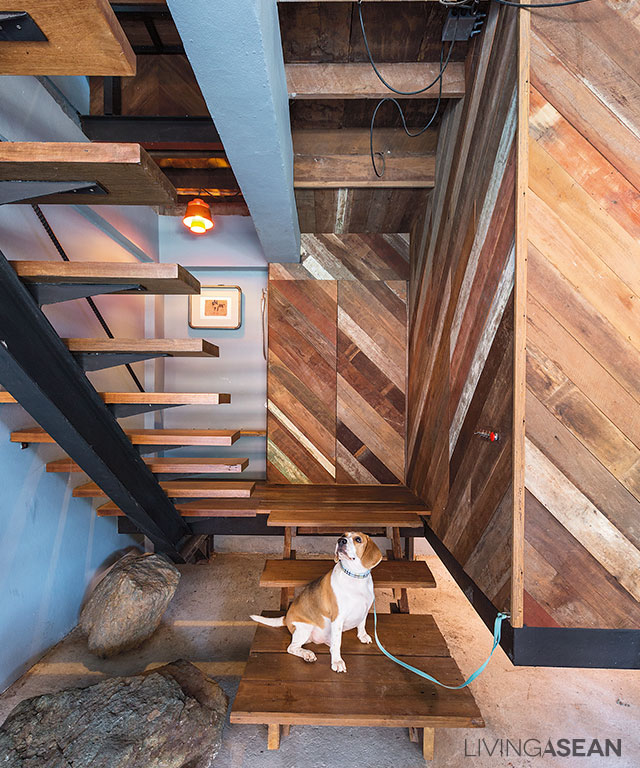 Kwanchai literally removed everything, including the old stairways for the row house renovation. The only remaining were pillars and beams.
The floor plans for all three units were completely redesigned. He wanted each unit to have its own characteristic, but the space was limited. So, he only focused on making the right corner look different instead.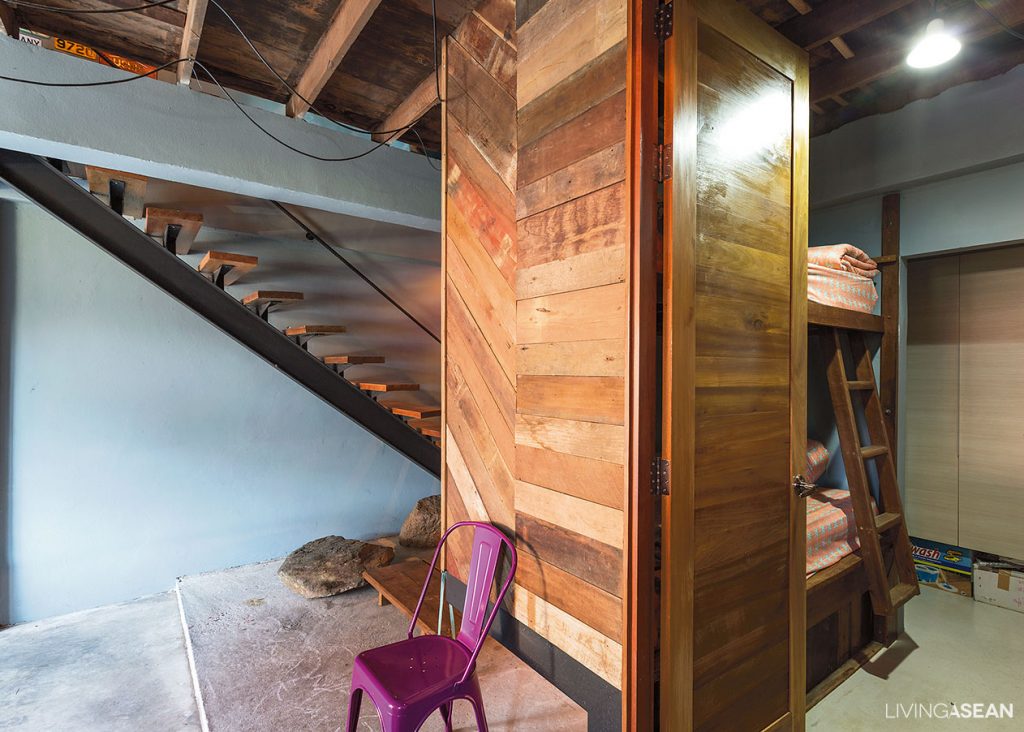 The small guest room is tucked away at the far end of the first floor. Custom-designed double bunks make it suitable for sleeping two guests.
The mezzanines were taken out. The omnipresence of reclaimed wood beams and floorboards brings back vintage charms. On the ground floor, sits a compact 2-person guest bedroom and a carport.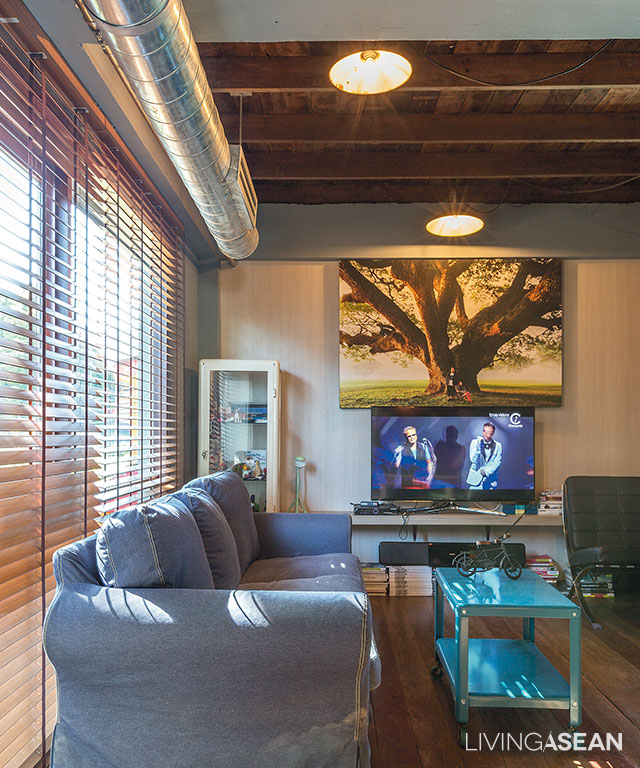 The second floor is neatly designed for multiple uses. The sitting room is in the front section, the dining space in the middle, and the kitchen and bathroom in the back. The dining area is a bit narrowed, to make room for the stairway.
The décor exposes the owner's love for vintage collectables. Oblique-aligned wooden wall and floorboards give a warm, homey feeling.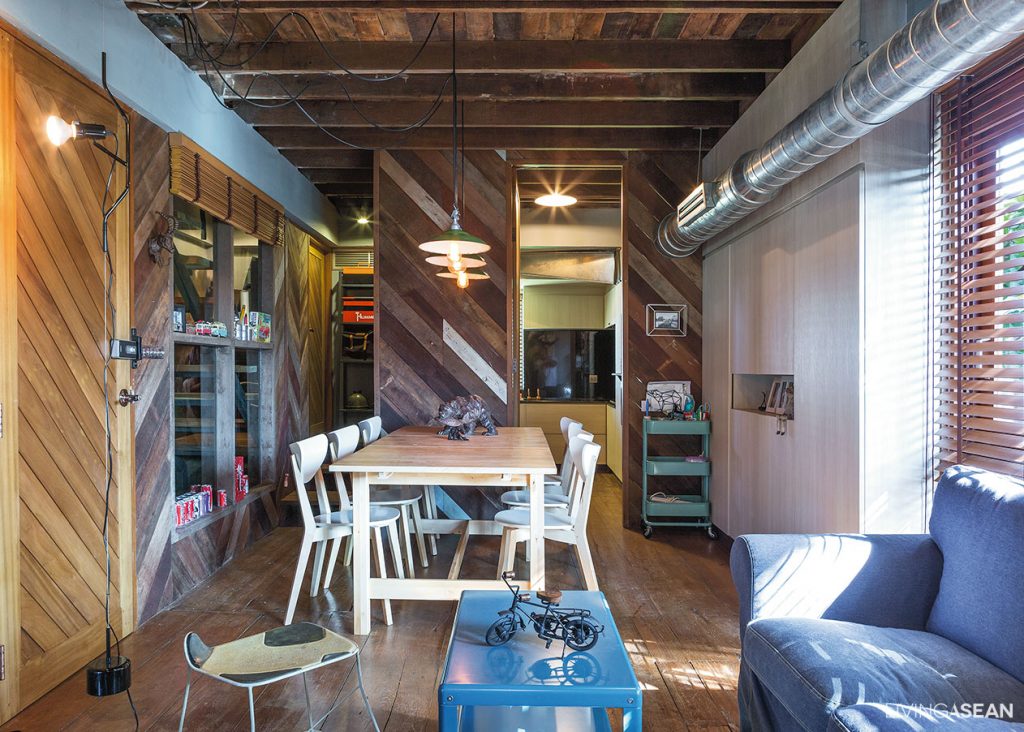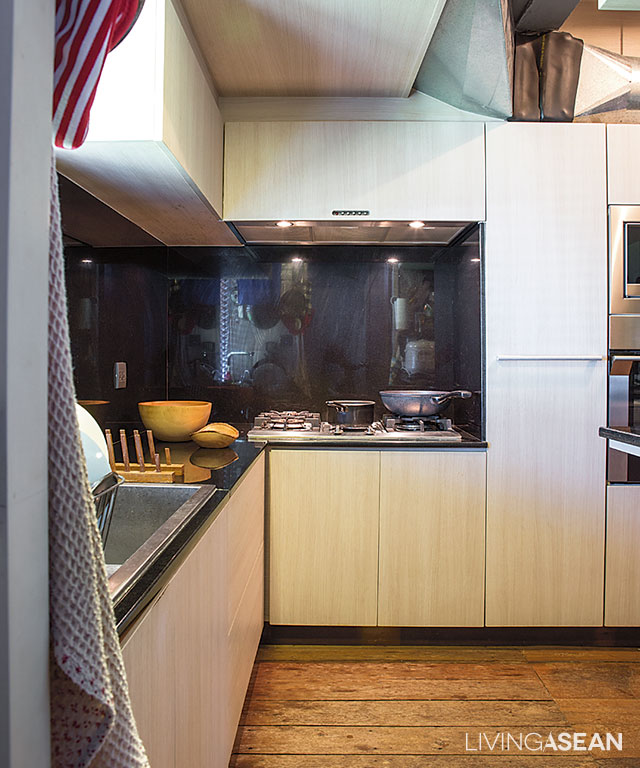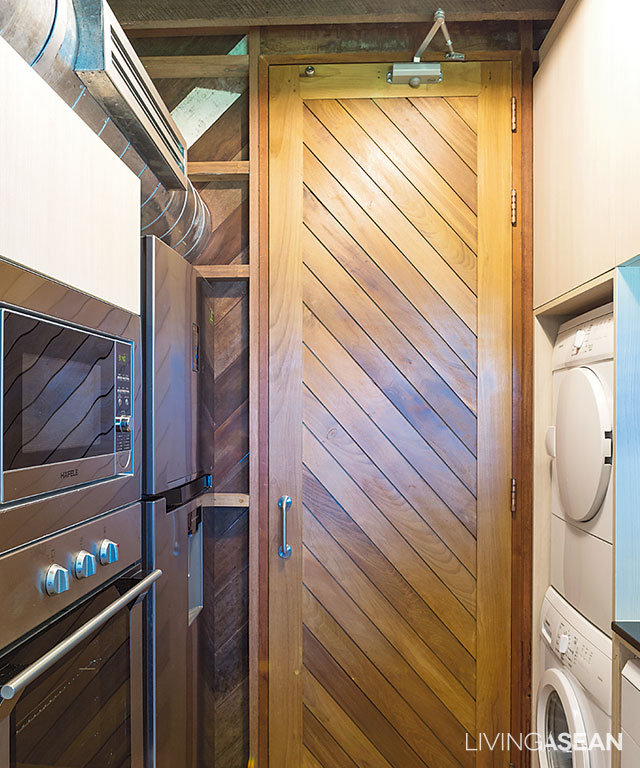 On the third floor, the bedroom in the front section is kept clean and uncluttered. In-room dressing room and bathroom are separated by a sliding door.
The interior continues to be a neutral shade for relaxation. The décor is minimal with only a few essential pieces of furniture.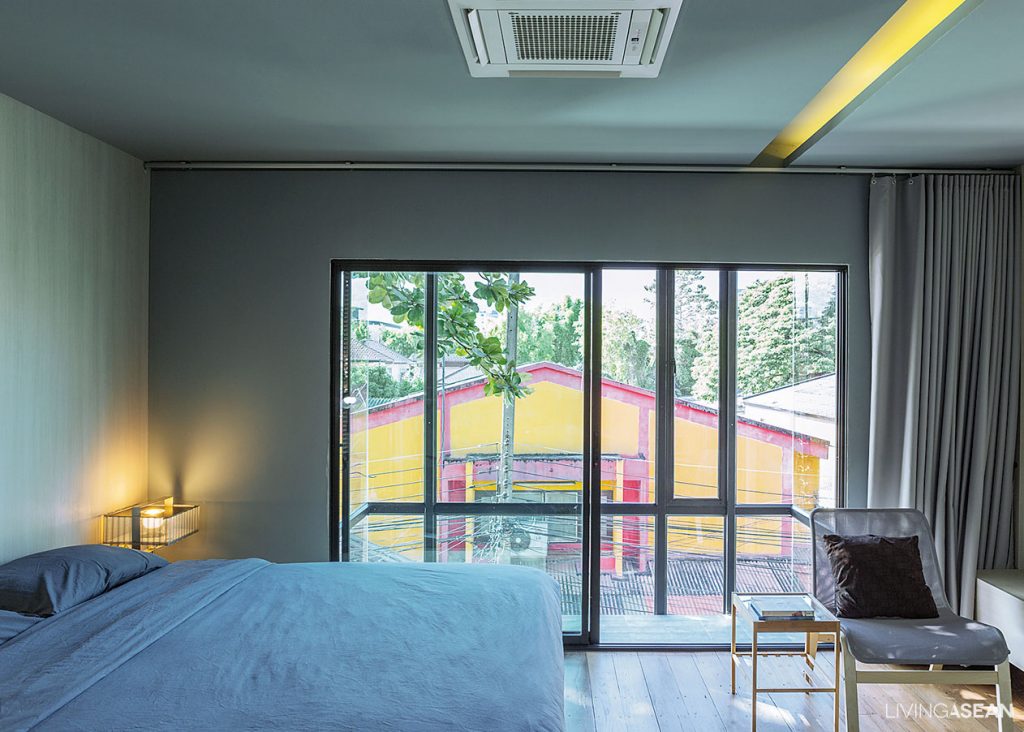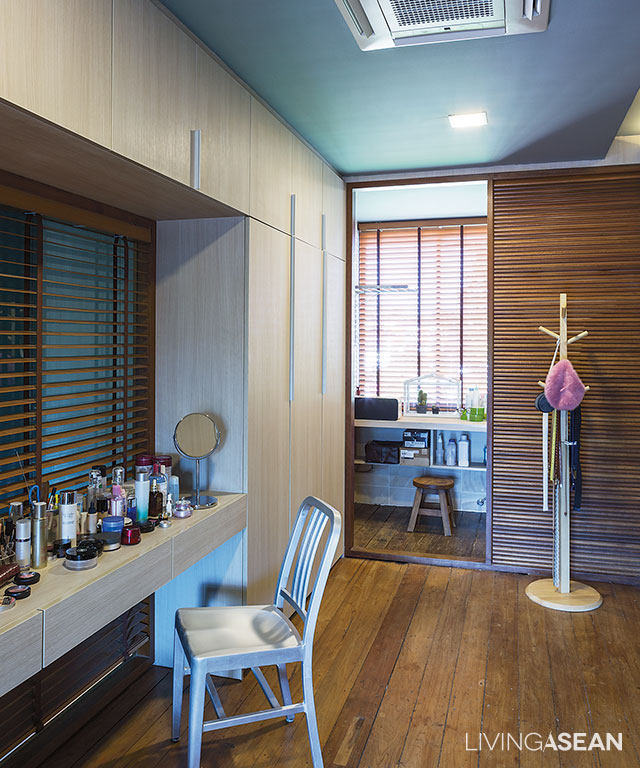 The key to this row house renovation is reclaimed wood. Added for more natural light are wide windows. The result is an airy house, one that is small but has everything for a vibrant city lifestyle.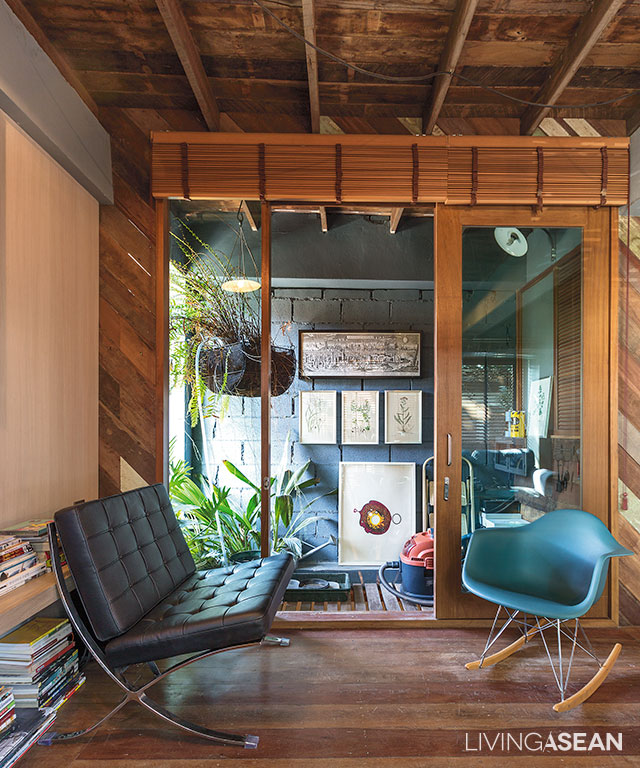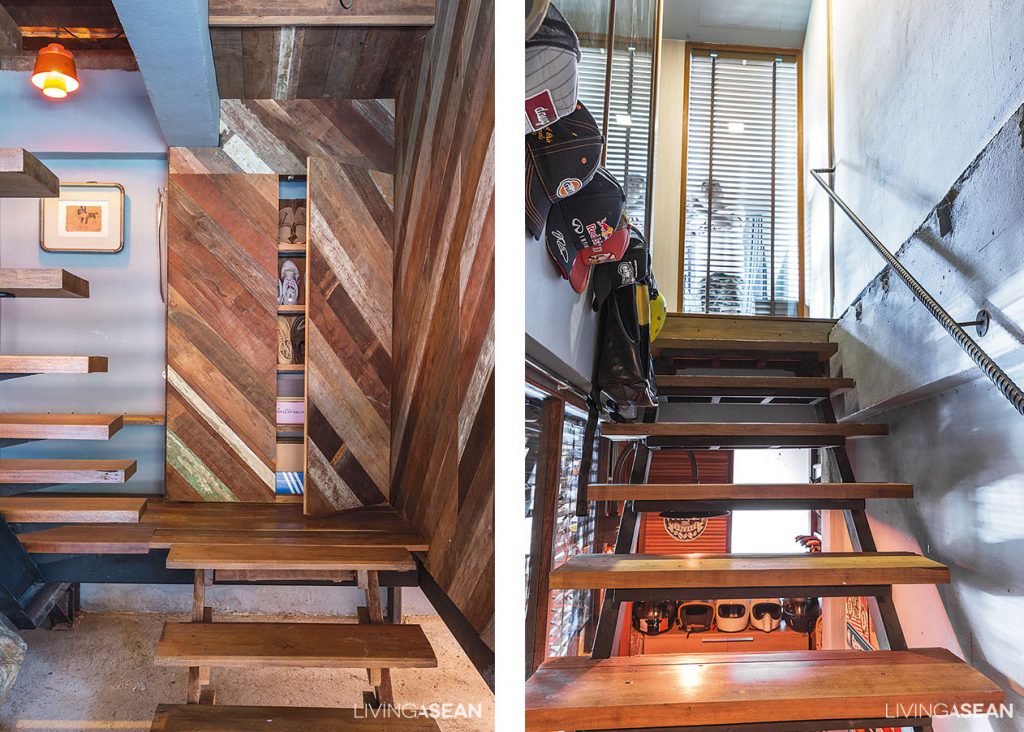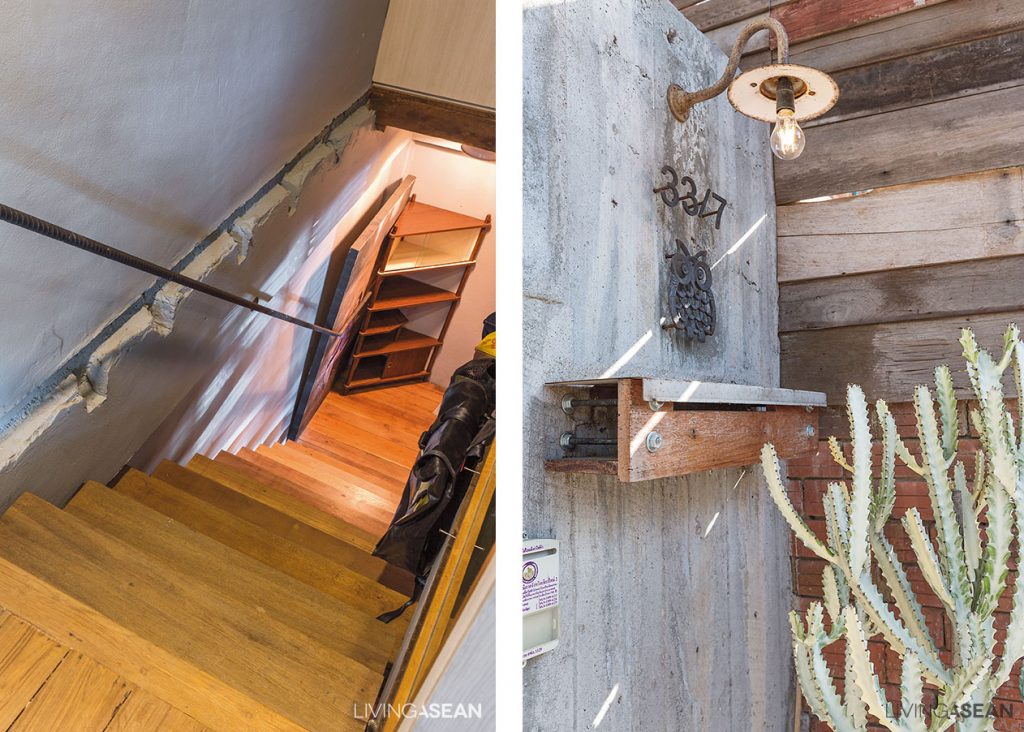 ---
Owner: Kwanchai Suthamsao
Architect: Plankrich Co.,Ltd. (www.plankrich.com) by Kwanchai Suthamsao
---