This box-shaped house uses architecture, architectural elements, and coordinated interior design to tell stories of the present and the past.
/// Malaysia ///
Story: Wuthikorn Suthiapa /// Photography: Sitthisak Namkham /// Design: Tan Loke Mun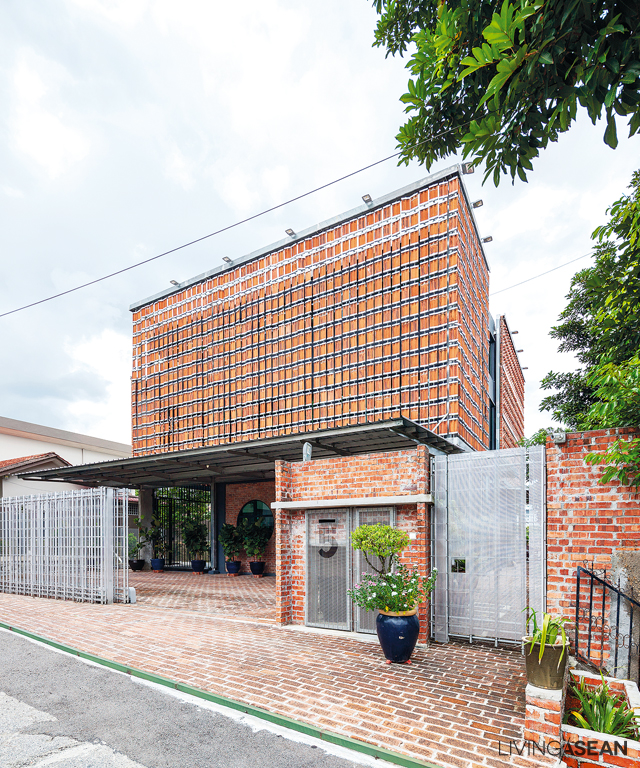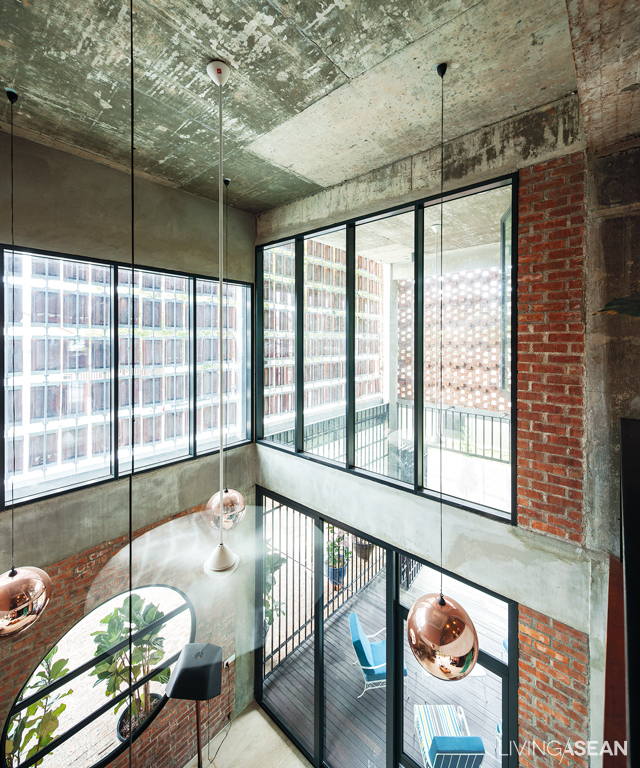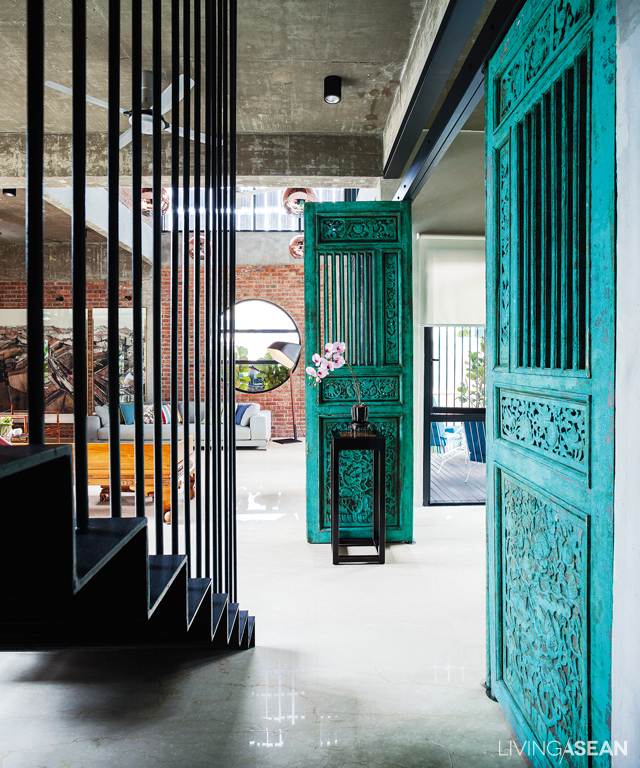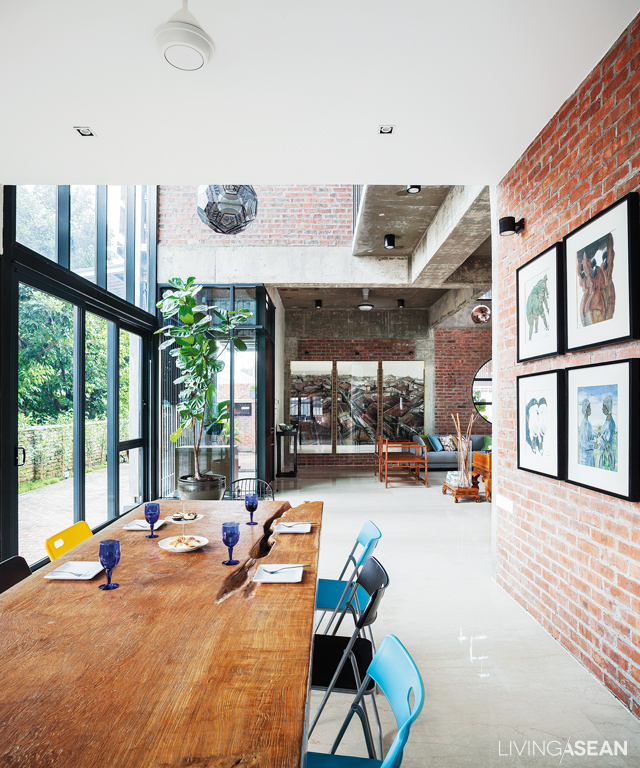 The house is located in the Petalang Jaya district of Selangor, Malaysia. This is a district of single homes, but with little space to put up a large house. Still, architect Dr. Tan Loke Mun rose to the challenge of house owner Kenneth Koh and tore down the former structure here to build a new 3-storey home in its place.
"Ground space was limited, so we built upward," he told us. Building vertically involved careful division of space. The lower floor holds common areas: parlor/living room, dining area, kitchen, and conference/chat room. A fashionably designed staircase with folded steel supports and its own security door leads to the private spaces above. The 3rd floor is an attic, holding hidden utility systems next to a small living room.
The prominent terra-cotta tile wall in front is remarkable. "In tearing down the old house we discovered that the roof tiles were handcrafted, imported from Calcutta, India, so we set them aside to use this way for privacy and heat insulation. Their texture connects nicely with the other materials used here. This original house tile is long-lasting, looks great, has a timeless quality, and is a good choice in combination with the other main structural components of brick, concrete, and steel." The outer surface of the boxlike house structure shows a wall of terracotta roof tiles that open and close to catch the light. The metal support structures reach out from the main building to form a pleasing pattern of connections between inside and outside.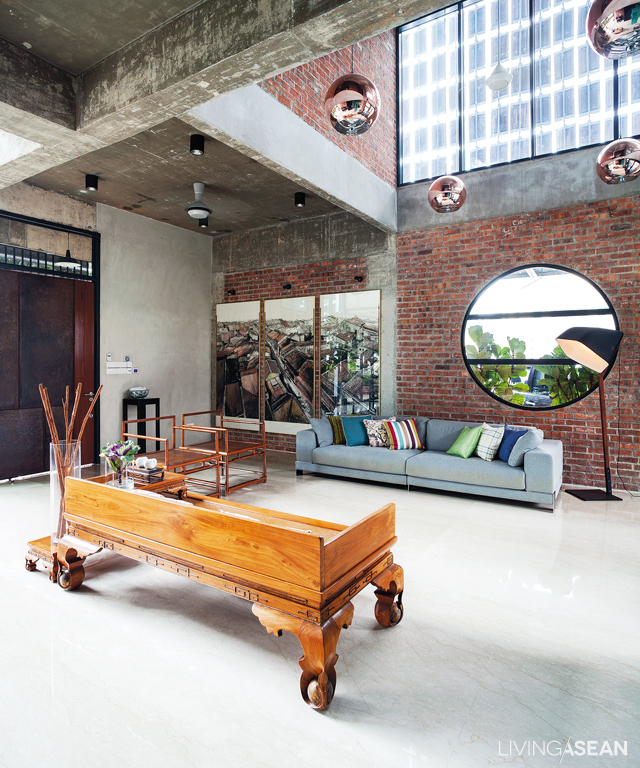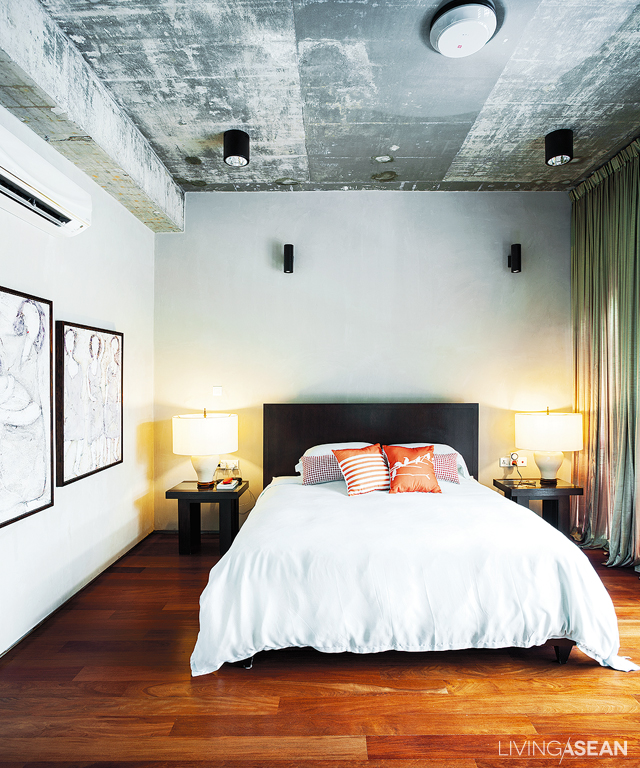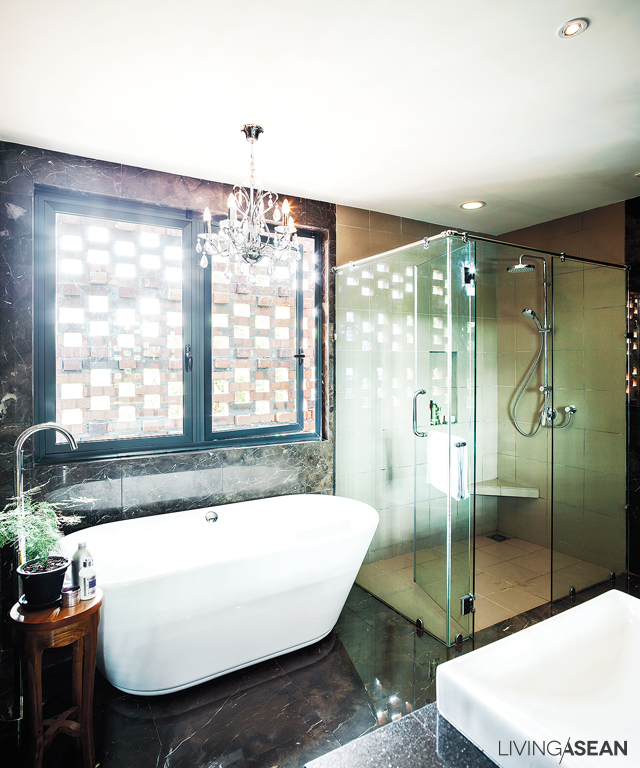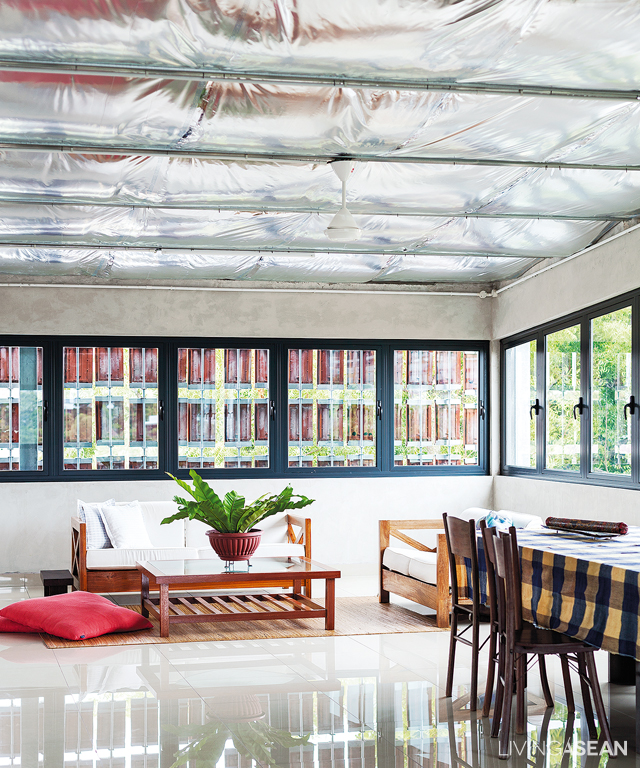 The designers brought an "outdoors" mood to each part of the house: there's a "double volume" high, open space on the first floor; glass windows open to the garden atmosphere, and potted shade-loving plants bring it inside. Gentle sunlight shining into the garden combined with a light breeze from a ceiling fan gives the feeling of sitting in a garden.
An effective play of space combines with the interior décor to bring out a timeless feeling that reflects its Malaccan legacy. The Chinese-style furniture, both traditional and contemporary, was made by Malaccan artisans. Paintings tell of a land that lives on in the memory of the owner. The look and ambience here remind us of a Malaccan row house, but in a modern context.
We don't often find a big-city house that feels so bright, natural, and full of narrative. Effective combination of old materials and new in textures that suit its owner's heritage give this house a sense of being outside of time, and its memories will be passed on to the next generations who live here.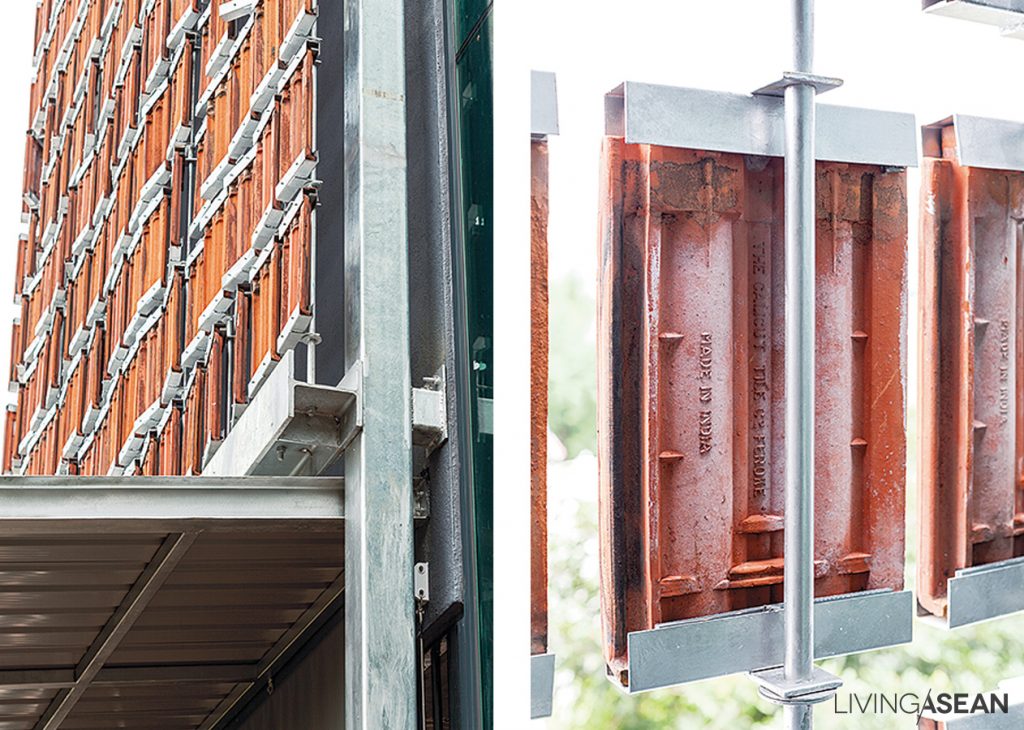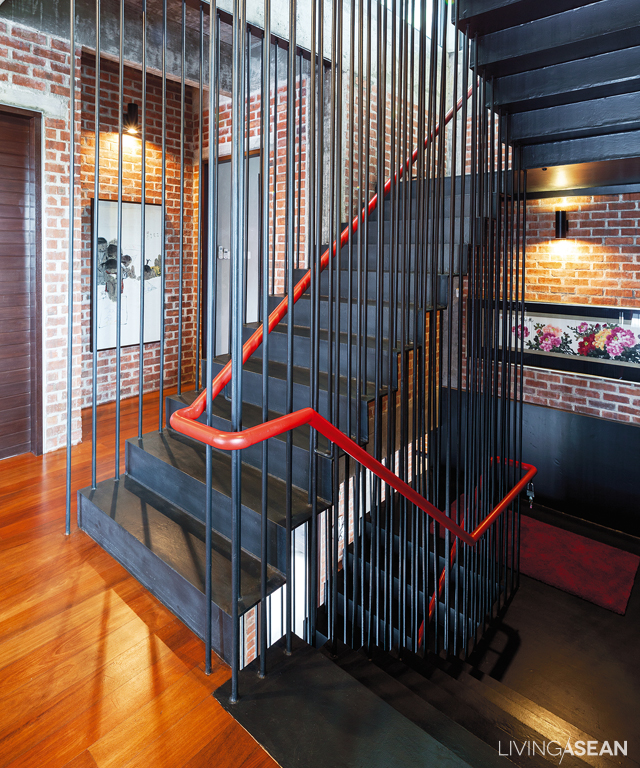 Link: www.drtanlokemun.com