/ Ho Chi Minh City, Vietnam /
/ Story: Ajchara Jeenkram / English version: Bob Pitakwong /
/ Photographs: Nantiya Busabong, Damrong Leewairoj /

A designer couple built their dream home in the Vietnamese countryside. My An Pham Thi, an interior designer and Michael Charrualt, her French husband who is also a 3D graphic designer, built their new home office utilizing natural materials and distinctive techniques. The design emphasized the green building concept to minimize impacts on the environment. They mixed local materials and clever design strategies to give it an elegant yet eclectic appeal.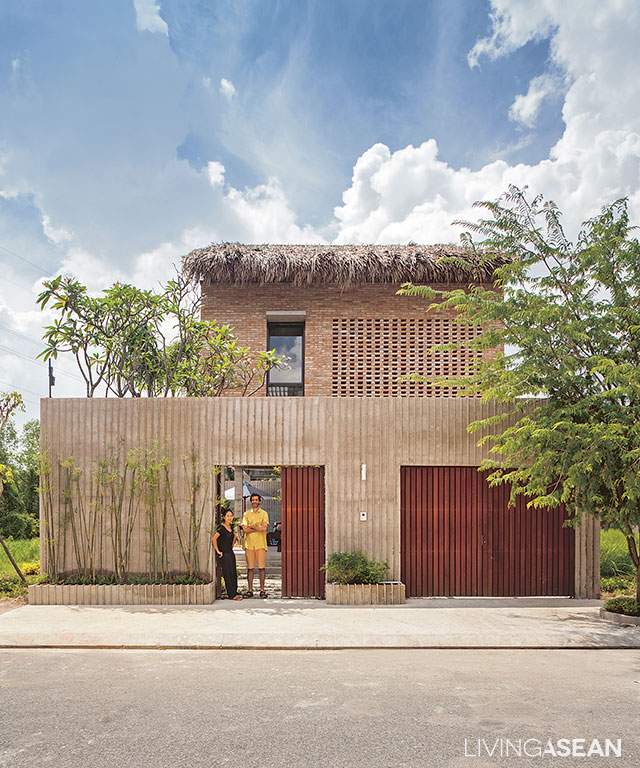 The design emphasizes greatly on sustainability to minimize the impact on the environment. The couple mixed local materials and clever designing strategy to create an elegant yet eclectic appearance to the house.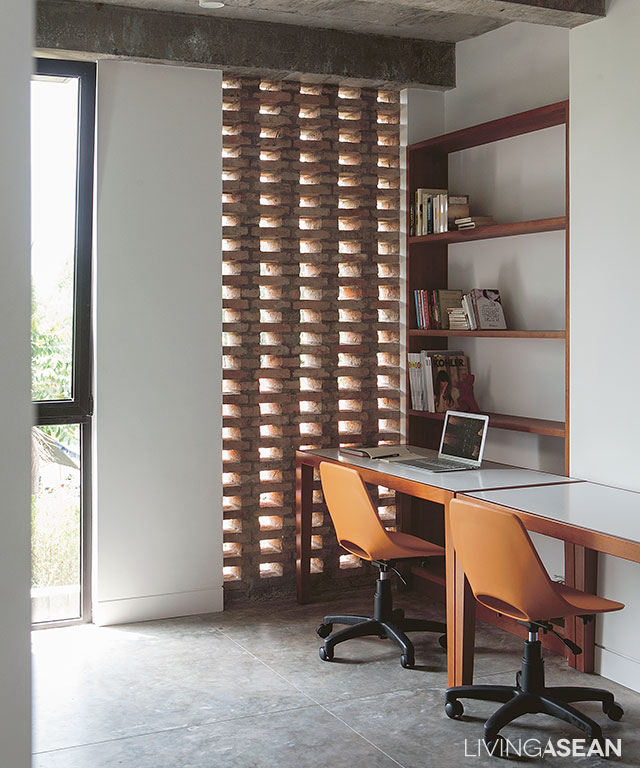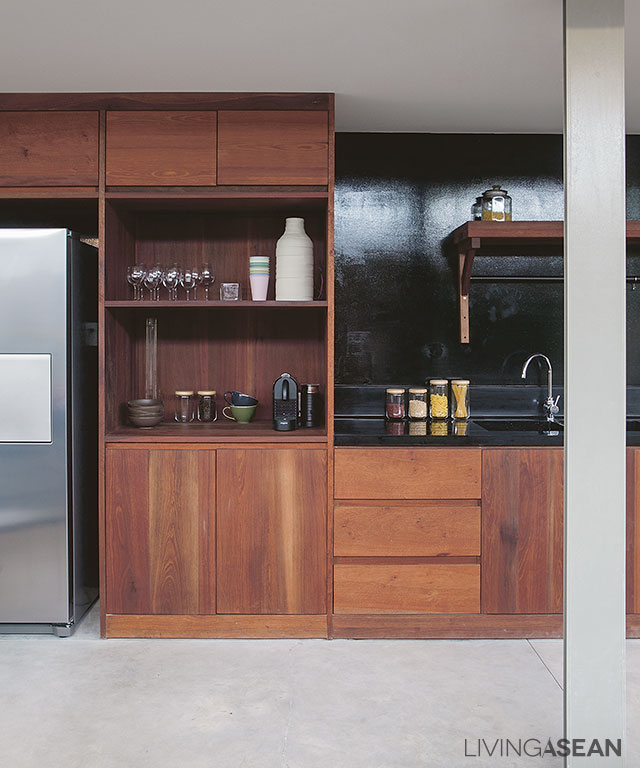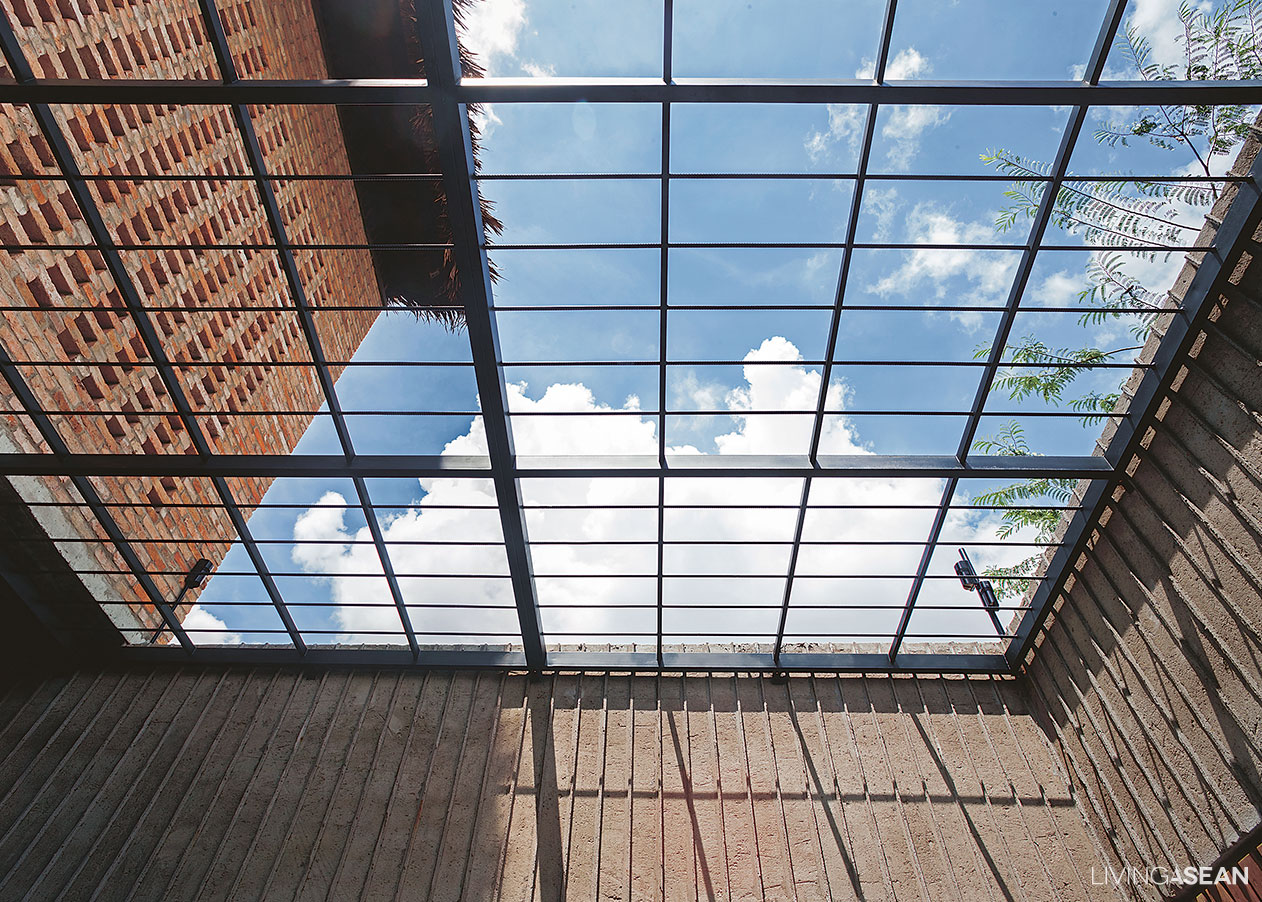 The fence was constructed of raw concrete and bamboo detailing. The wooden gate gives an Asian chic atmosphere while protecting the house from the outside.
The exterior walls feature a rough plaster finish, which adds an interesting look to it. Hollow bricks filled in between intervals, forming a good natural ventilation system.
The bricks, along with palm leaf roofing, add an indigenous flair to this warm and cozy house.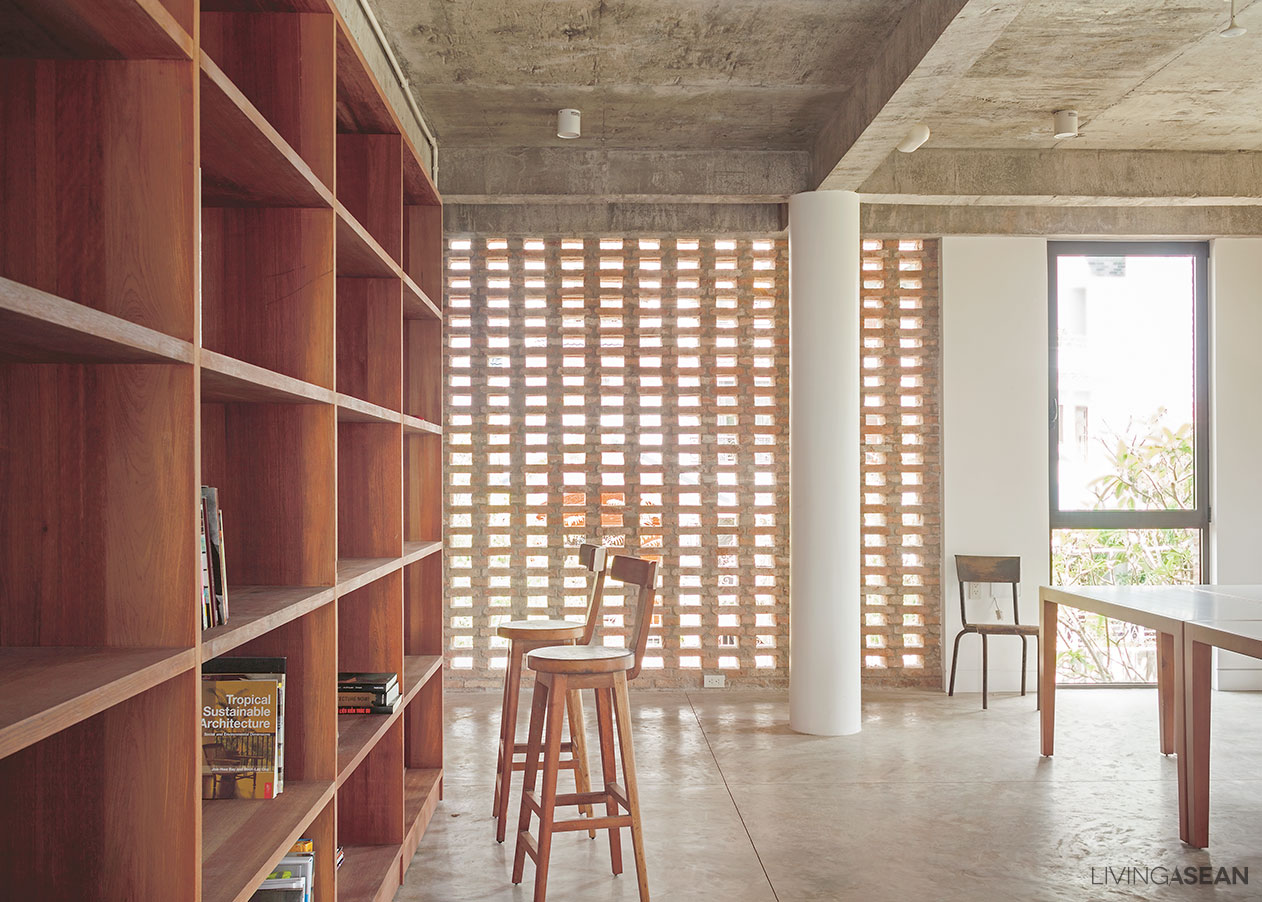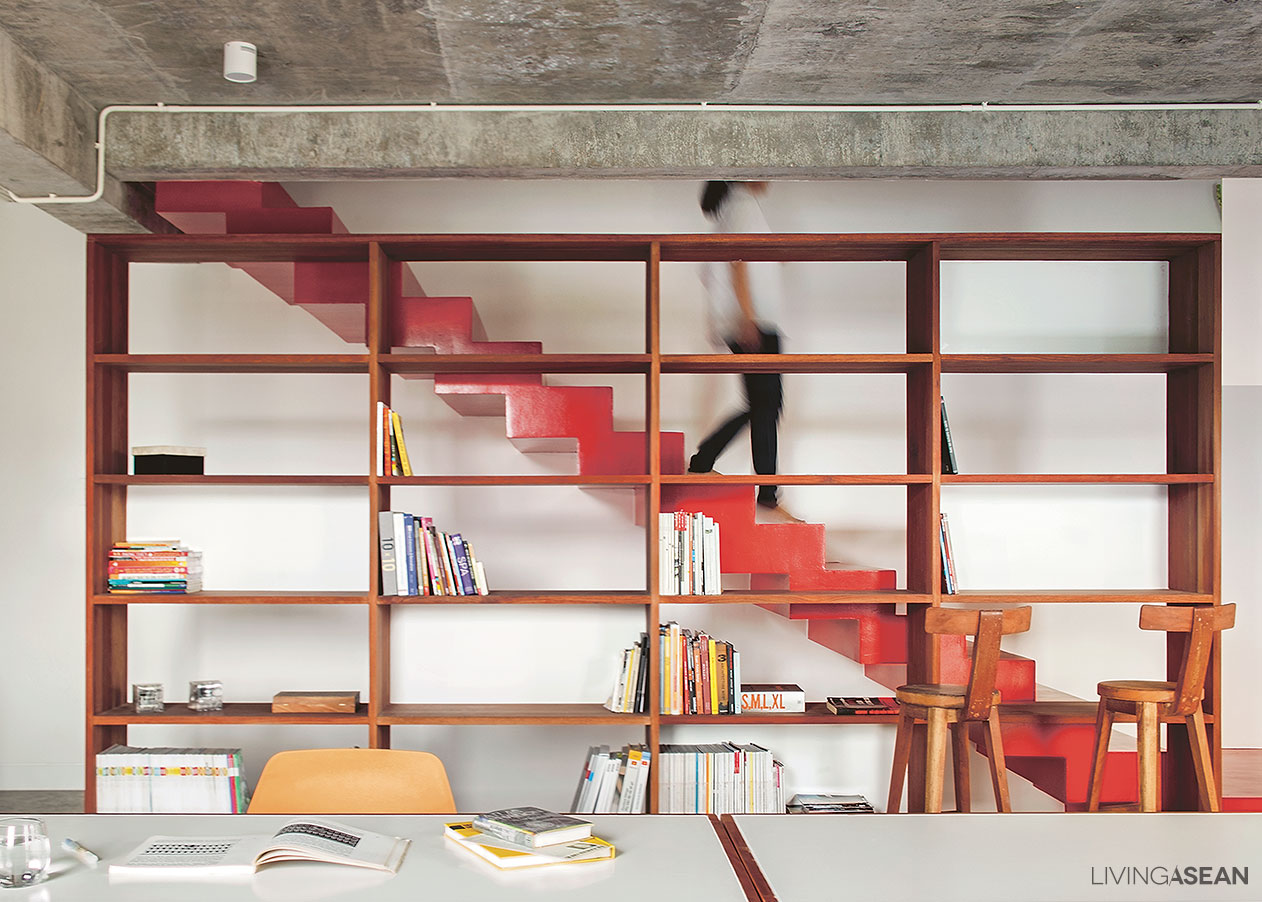 The inspiration behind this design was their lifestyles; the couple loves to live lives both indoor and outdoor.
The house was then designed to serve the purpose. On the ground floor, sits a connecting living space with chinoiserie furniture and a spacious dining room with a garden view. The second floor works as a home office with a snug bedroom. The master bedroom lies on the third floor where decoration was set to a minimal tone.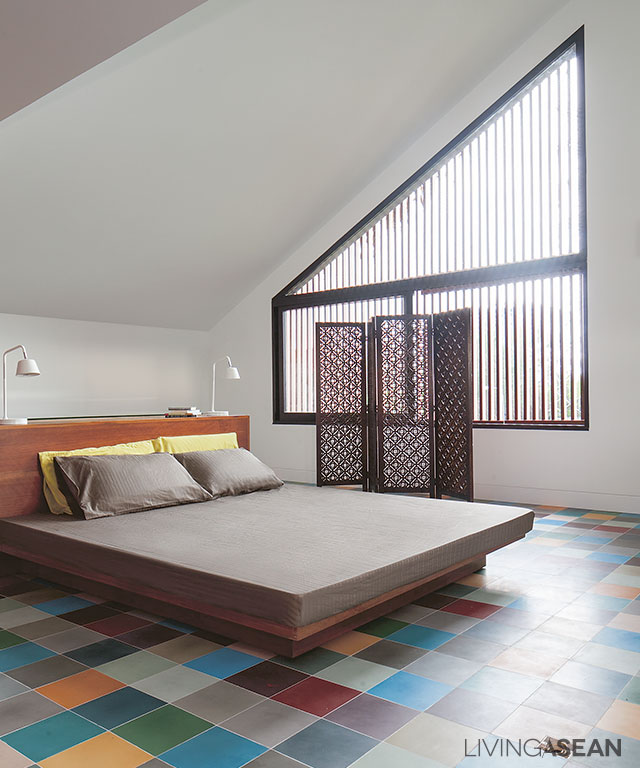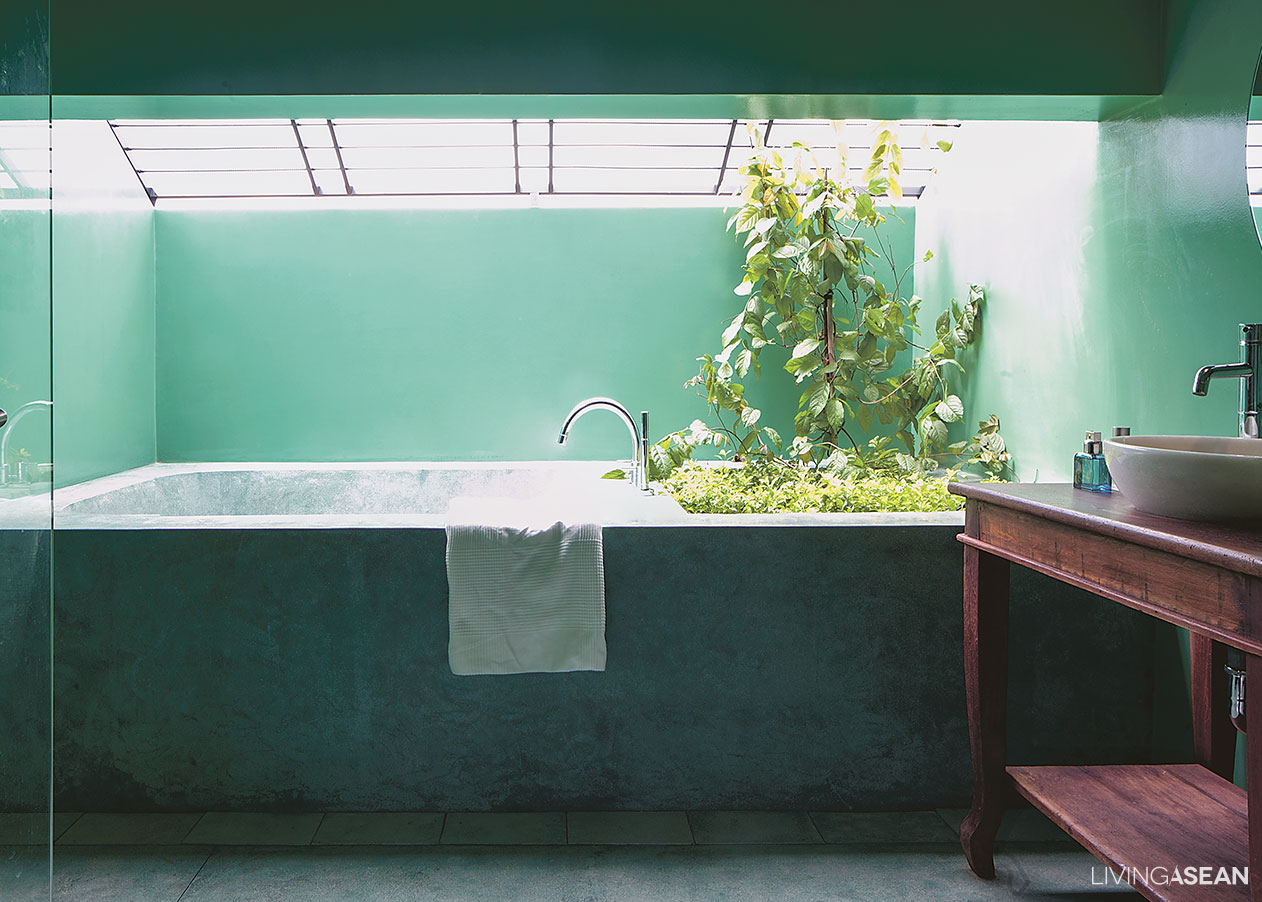 The couple weren't in a hurry. So, their dream home was gradually built through slow-pacing experiments with different natural materials. When facing an obstacle or a problem, they took turns to resolve it one by one.
As a result, the eco-friendly dream home was finally built with love and care.
---
Owner/Architect: My An Pham Thi and Michael Charruault of MM++ Architects (www.mmarchitects.net)
---
You may also like…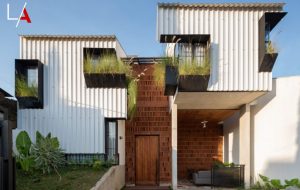 Kampong House: the Allure of Indonesia's Urban Village Life