The art of the ASEAN is shining with excitement at the Bangkok Art Biennale 2018. Besides encouraging creative thinking through their works, artists from around the Region see their expressions as a tool to communicate their enthusiasm, raise their concerns, and get people to think about various social and environmental issues. Their thought-provoking visuals and other artistic designs reflect how art is playing a vital role within the community much like social media is used to connect with people and foster new ideas. Our Living ASEAN team has explored the works of visual art on display and filed this report. Check it out!
/// THAILAND ///
Story: Singhanart Nakpongphun /// Photography: Rithirong Chanthongsuk, Anupong Chaisukkasem, Singhanart Nakpongphun, Woradon Chansiri
The Association of Southeast Asian Nations, ASEAN for short, is a regional organization committed to promoting cooperation and facilitating economic and sociocultural integration among its ten member states, which include Myanmar, Thailand, Cambodia, Laos, Vietnam, Brunei, Malaysia, Singapore, the Philippines, and Indonesia. The ASEAN population is estimated at 635 million.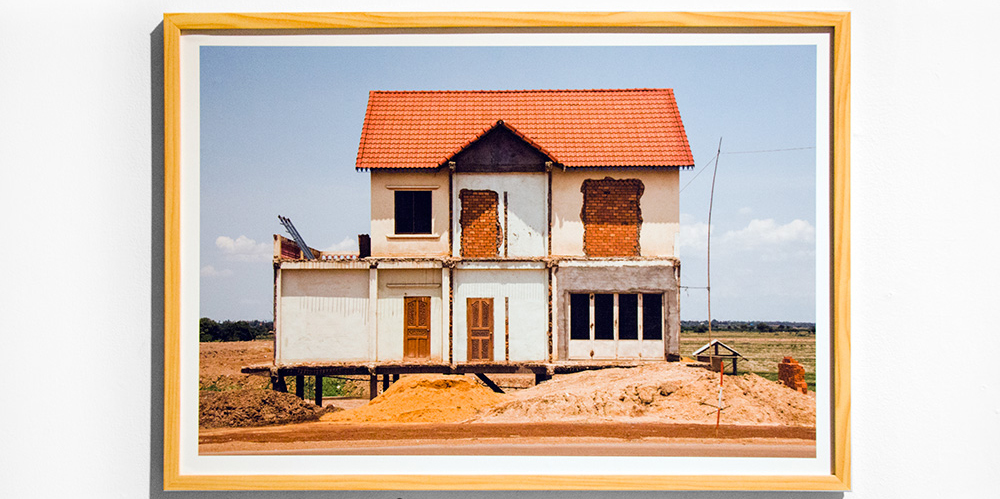 Country: Cambodia
Title: National Road No. 5
Artist: Lim Sokchanlina
Venue: The Bangkok Art and Culture Center (BACC), 7th Floor
Lim Sokchanlina is a photographer and founder of the artist group "Stiev Selepak" that's known for works in various disciplines ranging from photography to installation to performance art. His expressions often reflect with gloominess on socio-economic conditions in Cambodia. Worthy of attention is the work of visual art titled "Sa Sa Bassac Art Project", which he recently exhibited at the Sydney Biennial, Australia. He also debuted his latest work titled "Sunshower: Contemporary Art from Southeast Asia from the 1980s to Now" at the Mori Art Museum in Tokyo in 2017.
"National Road No. 5", his exhibit at the Bangkok Art Biennale 2018, tells stories of overwhelming distress after people's homes have been torn down to make room for the development of a project along the Thai-Cambodian border. Timber that's eroded by being exposed to the weather tells an unforgettable tale of heartbreak after people's lives have been altered by the expansion process of a capitalist economy.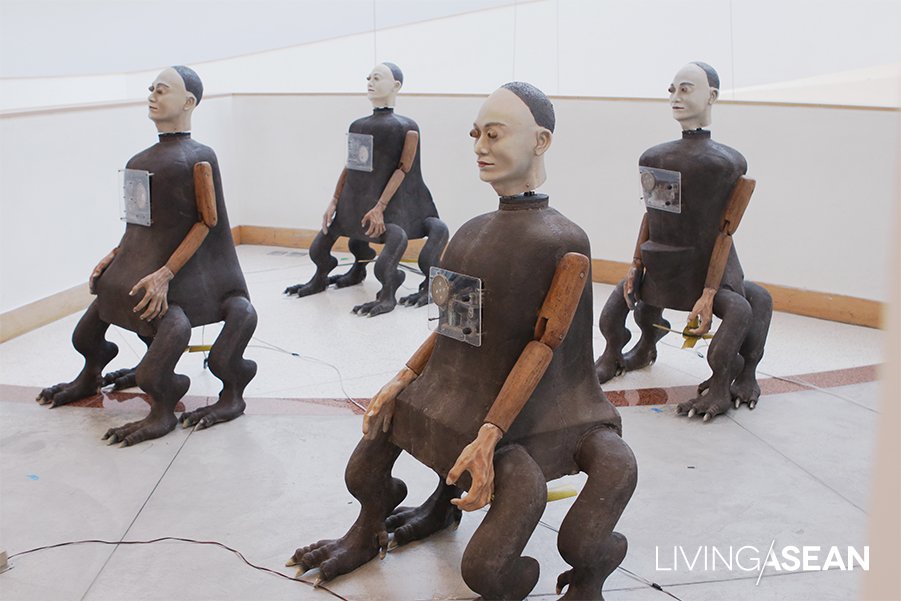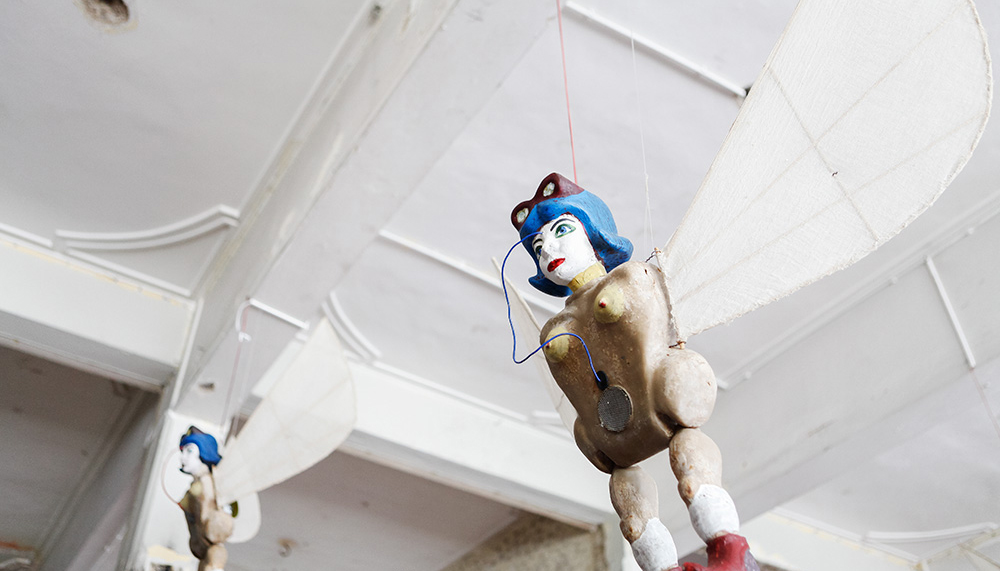 Country: Indonesia
Titles: "Rekayasa Genetika" (REGEN), and "Flying Angels"
Artist: Heri Dono
Venues: The Bangkok Art and Culture Center (BACC), 7th Floor; the East Asiatic Building; and the Hotel Peninsula
"Rekayasa Genetika" (REGEN) is sculptural installation by Indonesian artist Heri Dono. Surprising in a way that's unique to his artistic ability, the exhibit is appreciated for its beauty of non-verbal expression and strong emotional power. The human like sculptures showing the effect of mutation get their inspiration from Indonesia's shadow puppetry known as Wayang. The sculptural works are made of a variety of objets trouves ranging from fiberglass and wood to electronic gadgets and electric fans. Art lovers can interact with the exhibits by pressing the button provided. Besides the mutants, Heri also debuts "Flying Angels" at the East Asiatic Building for the duration of Bangkok Art Biennale 2018. Meantime, another squadron of "Flying Angels" are on view at the Hotel Peninsula Bangkok.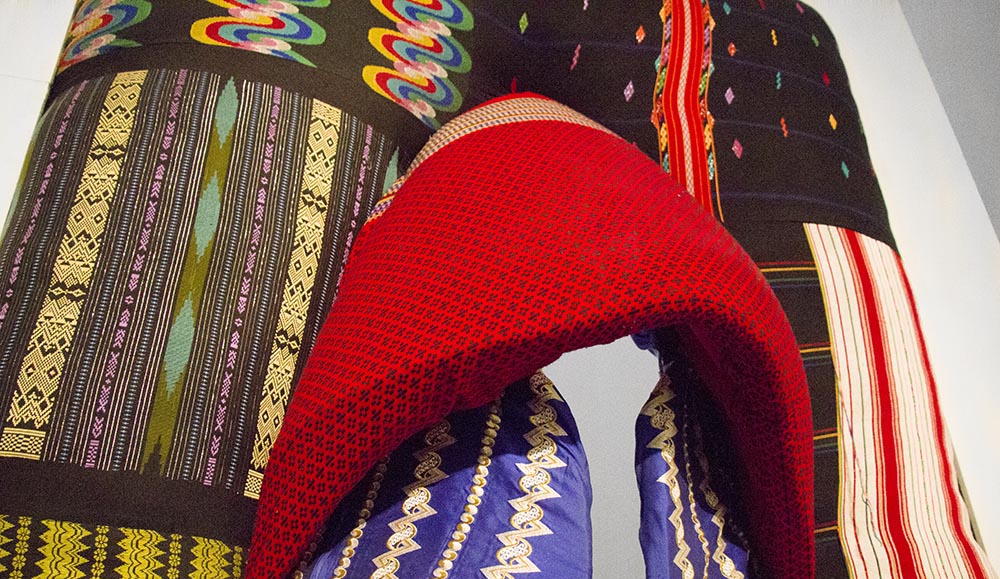 Country: Myanmar
Title: The Check Point
Artist: Nge Lay
Venues: The Bangkok Art and Culture Center (BACC), 7th Floor
The Check Point by Myanmar artist Nge Lay sends a tactful reminder that says, "Everyone must come through that door." It reflects a situation in which people experience a clash of opposing needs or wishes in daily living. A graduate of the Yangon University of Culture, the artist pursued a career in ornaments and accessories design until 2003 when she made the switch to live performance art and photography. Her works of visual art oftentimes touch on the perception of social and historical circumstances and the prospects of Myanmar's politics. Since 2009, she has exhibited at various art scenes including the Singapore Biennale 2013 and the 8th Asia-Pacific Triennial of Contemporary Art.
The artist's entry in the Bangkok Art Biennale 2018 is a bloggable installation that calls attention to gender inequality. Through it, she deals with the subject of different treatment or perceptions of individuals due to their gender. The most important point at issue is whether it be good or bad, rich or poor, saint or sinner, everyone is born into the world through that door. Yet, the idea that men and women are not equal remains a major barrier to human development. Aptly named "The Check Point", the installation tells their stories of what seems like the eternal conflict between the sexes. The artwork that resembles a woman's outer garment consists of eight types of Longyi or sheets of cloth worn by people from various ethnic groups across Myanmar. As the artist puts it: "The work is a combination of different feelings, satisfaction and dissatisfaction, pride and sadness that comes with being a woman. I want to send a message that the door through which we are born into the world should not be regarded as unclean. Hence, the weaker sex should not be oppressed nor treated badly by people in power. A part from motherhood, they represent cultural values, the beauty of nature, and healthy pride in a country."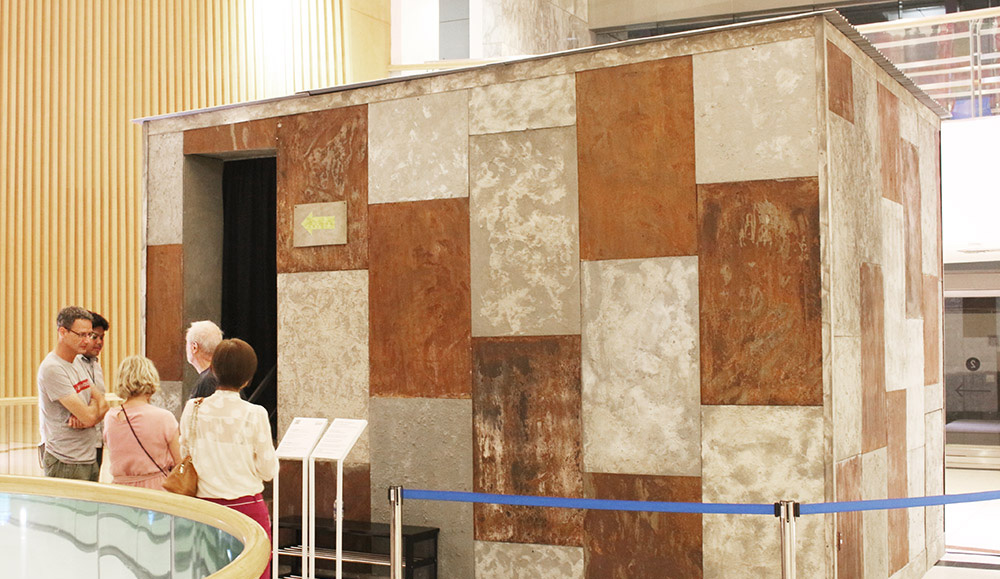 Country: The Philippines
Title: The Settlement
Artist: Mark Justiniani
Venues: The Bangkok Art and Culture Center (BACC), 1st Floor
"The Settlement" is a small room that stretches into infinity. Its outer covering is made of timber and old galvanized sheets. Step into the world of Mark Justiniani, and you come before an amazing installation. The visual artist uses mirrors to create an illusion that shows smaller and smaller reflections that appear to recede into endless space and time. In so doing, Justiniani combines his artistic skill with a high degree of knowledge to relive an experience and feelings from the history of the Philippines. He gets his inspiration from stories of national heroes, such as Jose Rizal, Andres Bonifacio, and their struggle to free the island country form colonialism. Justiniani sees understanding of past events as a means to recuperate from unpleasant memories. Illusions come in handy to stimulate a passion for learning and happiness. For those wanting to escape from confused and noisy disturbances, "The Settlement" is a place to be. (Viewers are required to take off their shoes to enter the exhibit.)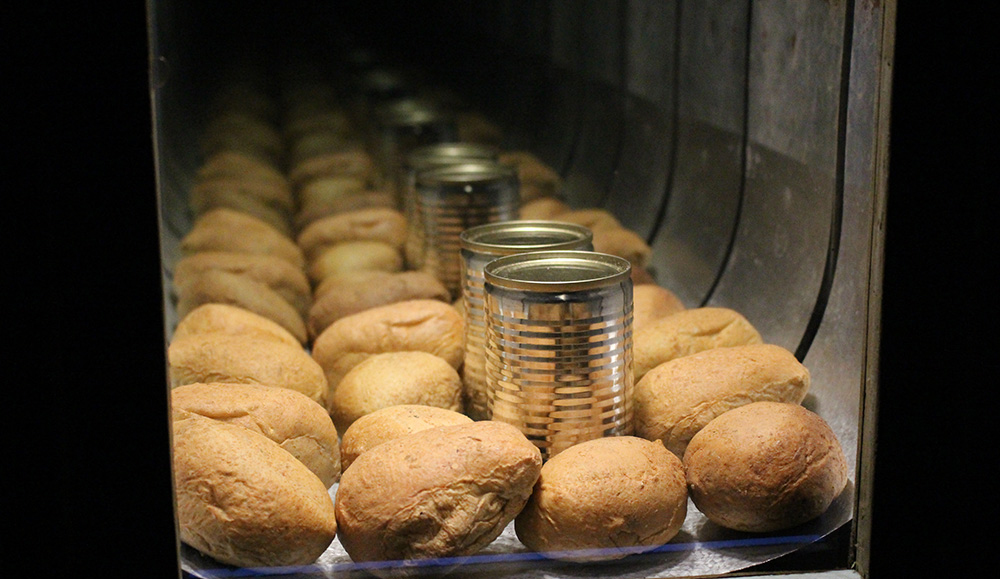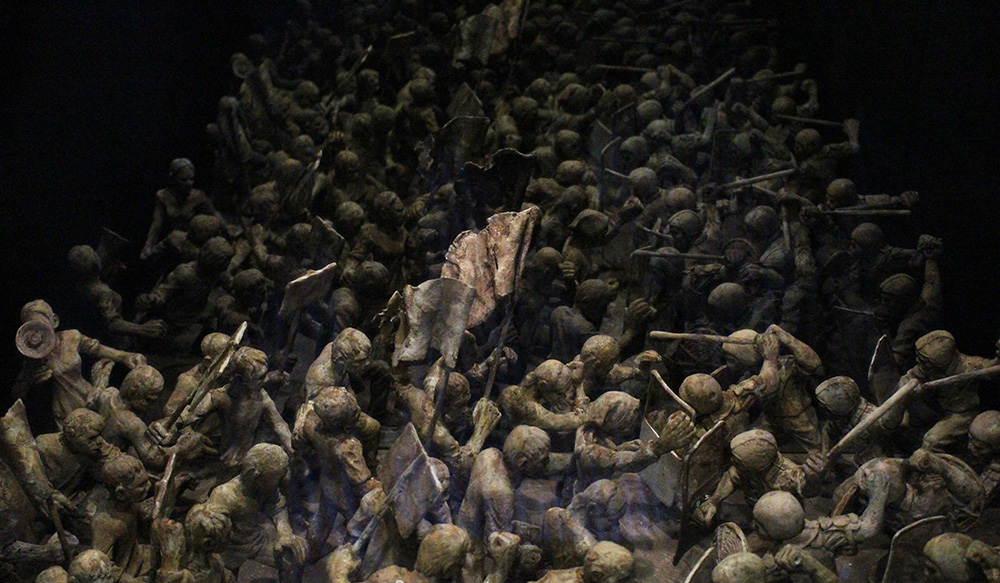 Justiniani is among the artists who took part in social movements in the Philippines from the 1980s to the 1990s. Through the years he has earned affection and esteem for contributing to positive change. He won the Thirteen Artists Award from the Cultural Center of the Philippines in 1994. Since then, he has exhibited at major art events worldwide, among them the Asia-Pacific Triennial, the Yokohama Triennial, the Asia Society in New York, the Asian Art Museum in San Francisco, and the National Art Gallery of Singapore.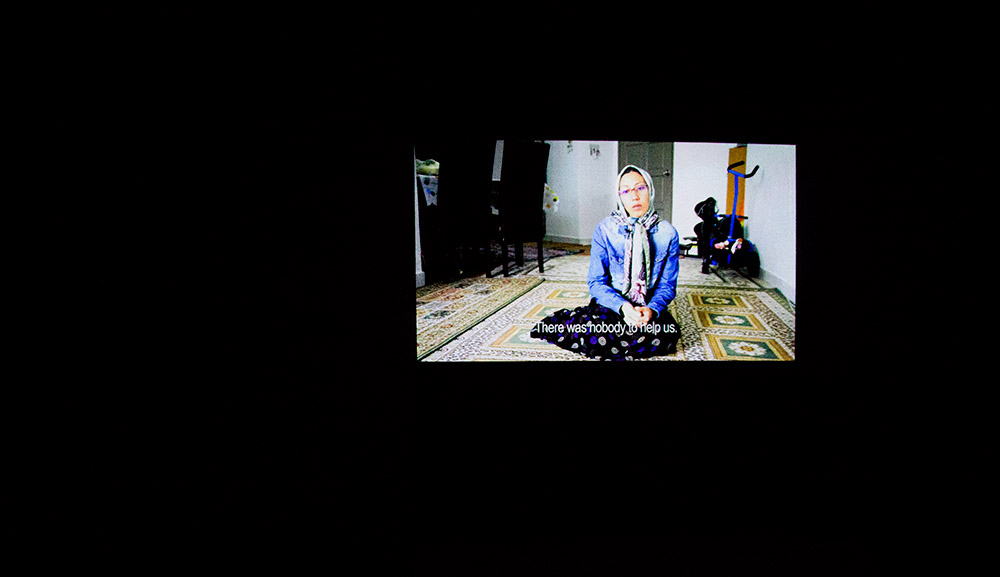 Country: Malaysia
Title: We die if we don't dream.
Artist: Sherman Ong
Venue: The Bangkok Art and Culture Center (BACC), 7th Floor
Winner of the 2010 ICON de Martell Cordon Bleu Photography Award, Malaysian artist Sherman Ong has worked in motion pictures and photography in Singapore. She is passionate about the circumstances affecting the relationships between humans and the environment as well as change that's taking place in modern-day Southeast Asia. Sherman is widely known for her work titled "NUSANTARA: The seas will sing and the wind will carry us" that chronicles long journeys by sea through the Region from past to present. It tells stories in a non-verbal way of movement of people from one area to another as well as cultural assimilation that has come to characterize the social landscape. Over time, as people came in contact with one another, the individuals or groups of different ethnic heritage are absorbed into and become a part of the culture of a society. For the Bangkok Art Biennale, Sherman Ong debuts "We die if we don't dream" (2018), a thought provoking exhibit about the experience, ideas, and memories of Afghan people in Malaysia.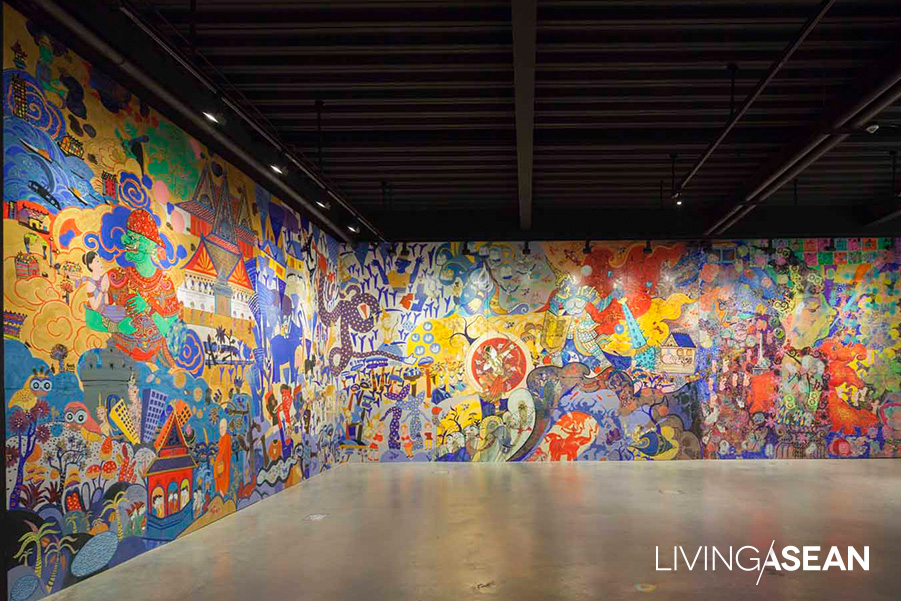 Country: Laos
Title: The Adventure of Sinxay
Artists: The Thai-Lao Group Hooptam
Venue: BAB Box @ One Bangkok
"The Adventure of Sinxay" is a full-size wall painting in vivacious colors by the Thai-Lao group Hooptam. The painted picture is the result of a confluence of ideas between Songwit Pimpakun, Tanupon En-on, Home-Sawan Umansap of Thailand and two artists from the Lao PDR Tiane Vilayphonechith and Amphonesouk Phaysourine. The amazing work of visual art gets its inspiration from oral literary works about the basic goodness of mankind and courageous character. It tells a story in a powerfully irresistible way about a young man who goes on a long journey to rescue his relative abducted by a giant. Along the way, the story of imaginary persons and events makes reference to the basic teachings of the Buddha, the beliefs associated with the local people, and the mottos that guide them through pain and suffering. For the Bangkok Art Biennale 2018, the artist group gives a different interpretation to the classic story so as to fit in with modern-day circumstances. The leading character begins his journey from the Laotian capital Vientiane, crosses the Mekong River into Thailand, and soon heads for Bangkok. On the way, he confronts many obstacles, among them devils and evil spirits as well as an army of soldiers. Overall, it's a confusing world dominated by technological advances and online social media.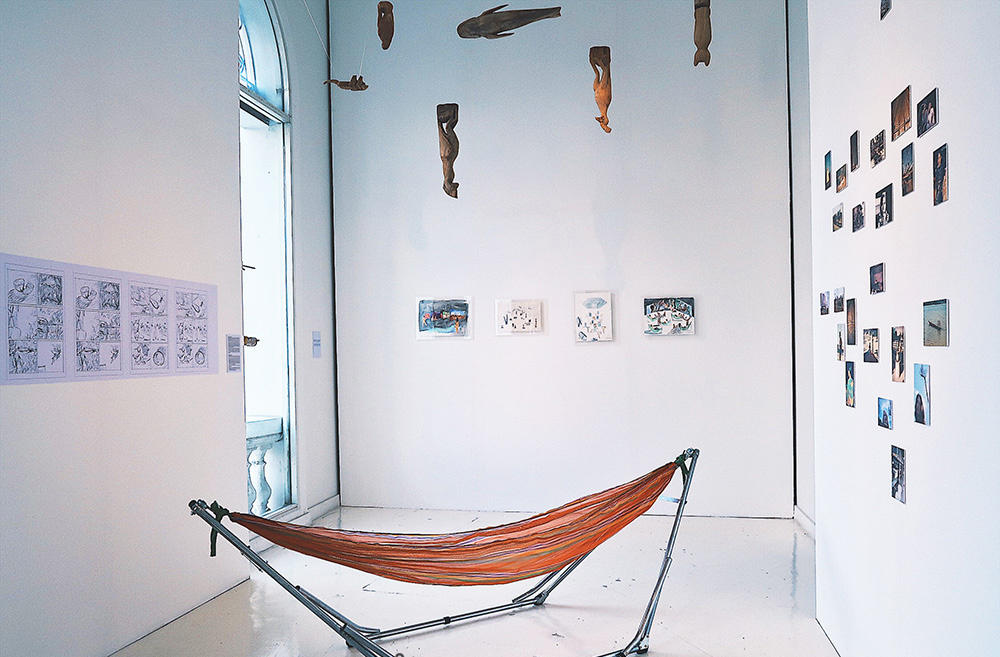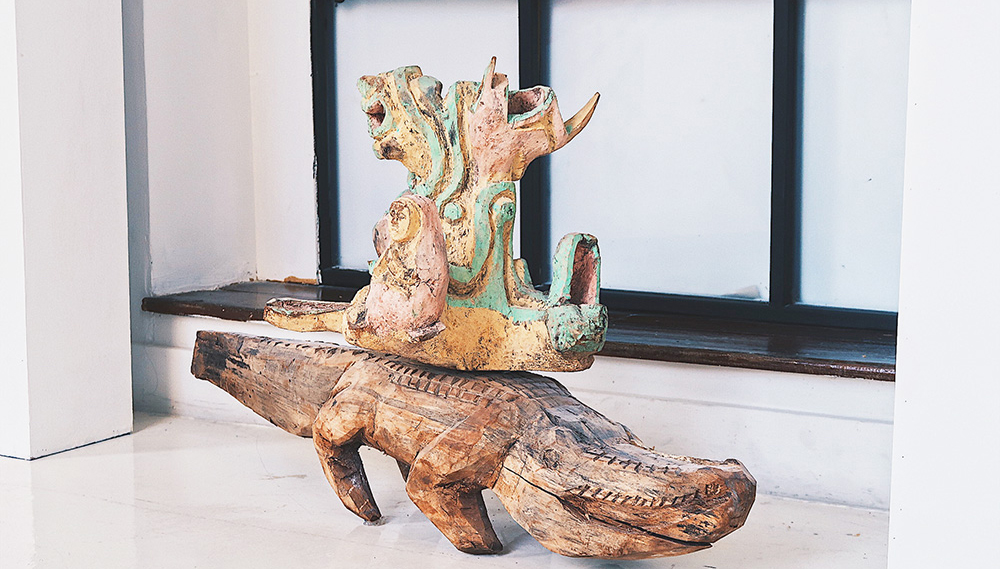 Country: Vietnam
Title: Jrai Dew: A radicle room
Artist: Art Labor
Venue: O. P. Place, 3rd Floor
Artists from Ho Chi Minh City, Vietnam came together in 2012 in a bid to find ways of presenting their ideas through non-formal visual art forms. The result was a series of artistic expressions from a unique cultural point of view. The group consisted of artist Thao Nguyen Phan, curator Truong Cong Tung, and author Arlette Quynh-Anh Tran. Together, they experimented with new ideas that went beyond the limits and ventured out into unfamiliar territories. In the process, they discovered "Jrai Dew", a belief traditional to an ethnic group called Jarai who inhabits remote areas in the highlands of central Vietnam. According to an explanation by Art Labor, the Jarai people believe that humans are an inextricable part of the cycle of nature, a process in which everything is continuously cycled in various forms of the environment. After death, everything begins again like tiny drops of water that form in the cold of night and evaporate when temperatures rise. Likewise, people and the forest in which they live go through a never-ending cycle of change. As the gems of morning disappear, they signal the opening of new opportunities for other things to grow. For the Bangkok Art Biennale 2018, Art Labor debuts "Jrai Dew: A radicle room", a unique installation that took three years in the making. It's designed to communicate such a thought provoking idea from the highlands of central Vietnam to its audiences beyond borders.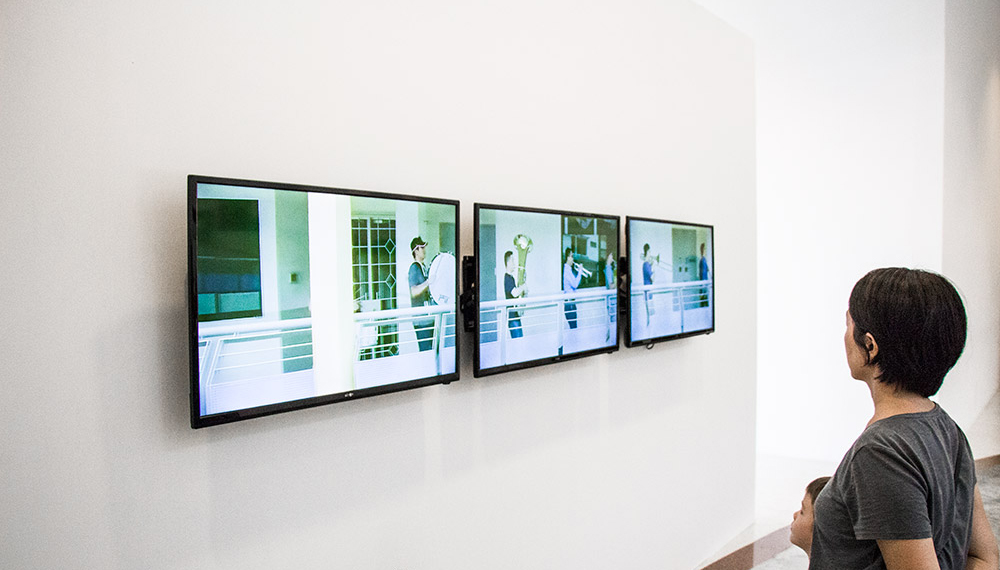 Country: Singapore
Title: A Parade for the Paraders
Artist: Kray Chen
Venue: The Bangkok Art and Culture Center (BACC), 7th Floor
"A Parade for the Paraders" is a triple-screen piece of video art by former members of the Singapore Military Marching Band. The musicians come together to play "Steamroller" in a lively and animated fashion that has made the soldier jogging song more interesting and exciting. The band members are seen without full dress regalia as they march past a deserted school. The relaxed and unconcerned parade may be an unfamiliar sight to see, but the music and the formation are a serious matter. Kray Chen, formerly a member of the marching band, explained that his video art presented a contrast between playfulness and serious performances. The real military marching band spent many hours practicing to achieve perfection before they could play as part of National Day Parades on August 9. His band did not. A harsh reality of life that few people knew was that military marching music was taken so seriously that under normal circumstances, its members weren't even allowed to perform live in public.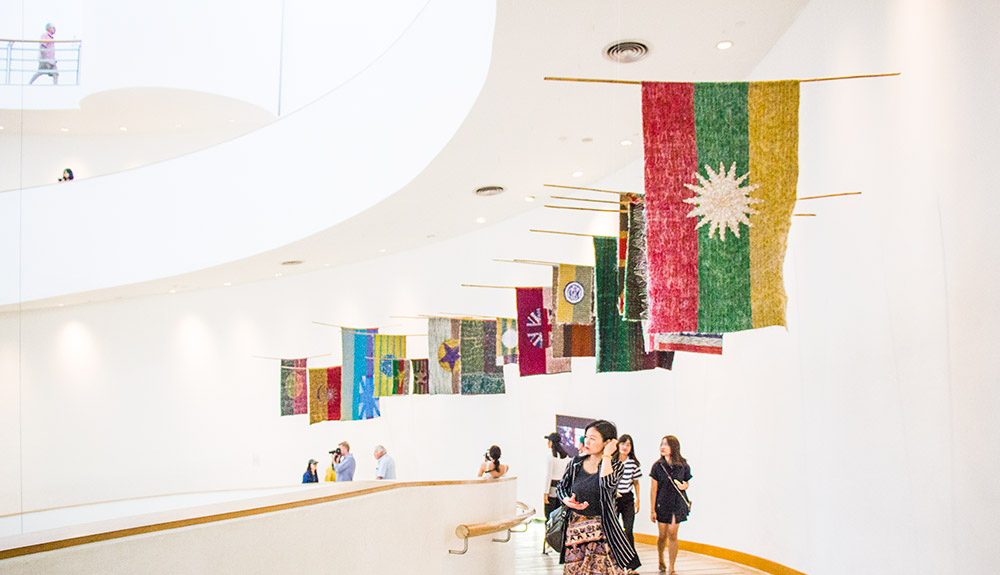 Country: Thailand
Title: The Outlaw's Flag
Artist: Jakkai Siributr
Venue: The Bangkok Art and Culture Center (BACC), 7th Floor Ambulatory
"The Outlaw's Flag" by Thai artist Jakkai Siribut is an installation that calls attention to the plight of the Rohingya refugees. Like a very exciting contest, the work of visual art consists of 15 flags that no one knows to what country or people they belong. The only known truth is that the humanitarian crisis caused by violence and discrimination in Myanmar has sent hundreds of thousands of refugees fleeing into neighboring countries. The imaginary flags on display send a message of hope for the future of the Rohingya and urge countries in the region to cooperate in a bid to end terror and suffering that the refugees are facing. The artist is regarded with respect and warm approval for drawing attention to pressing socio-political issues, most notably the challenges faced by the followers of Buddhism in Thailand. He sees the tendency to consider material possessions more important than spiritual values as having a detrimental effect on the Thai way of life. A versatile artist, Jakkai is skillful in using textiles, embroidery techniques, photography and video art in creating beautiful installations that get people to think about the problems that need to be dealt with. He has exhibited at various art destinations in America, Europe, and Asia, most notably the Asian Art Museum in San Francisco, the Asian Civilizations Museum in Singapore, and the Vebih Koc Foundation in Istanbul.