Baanlaesuan Fair 2020 / October 30 – November 8
Challenger Halls 1-3, IMPACT, Muang Thong Thani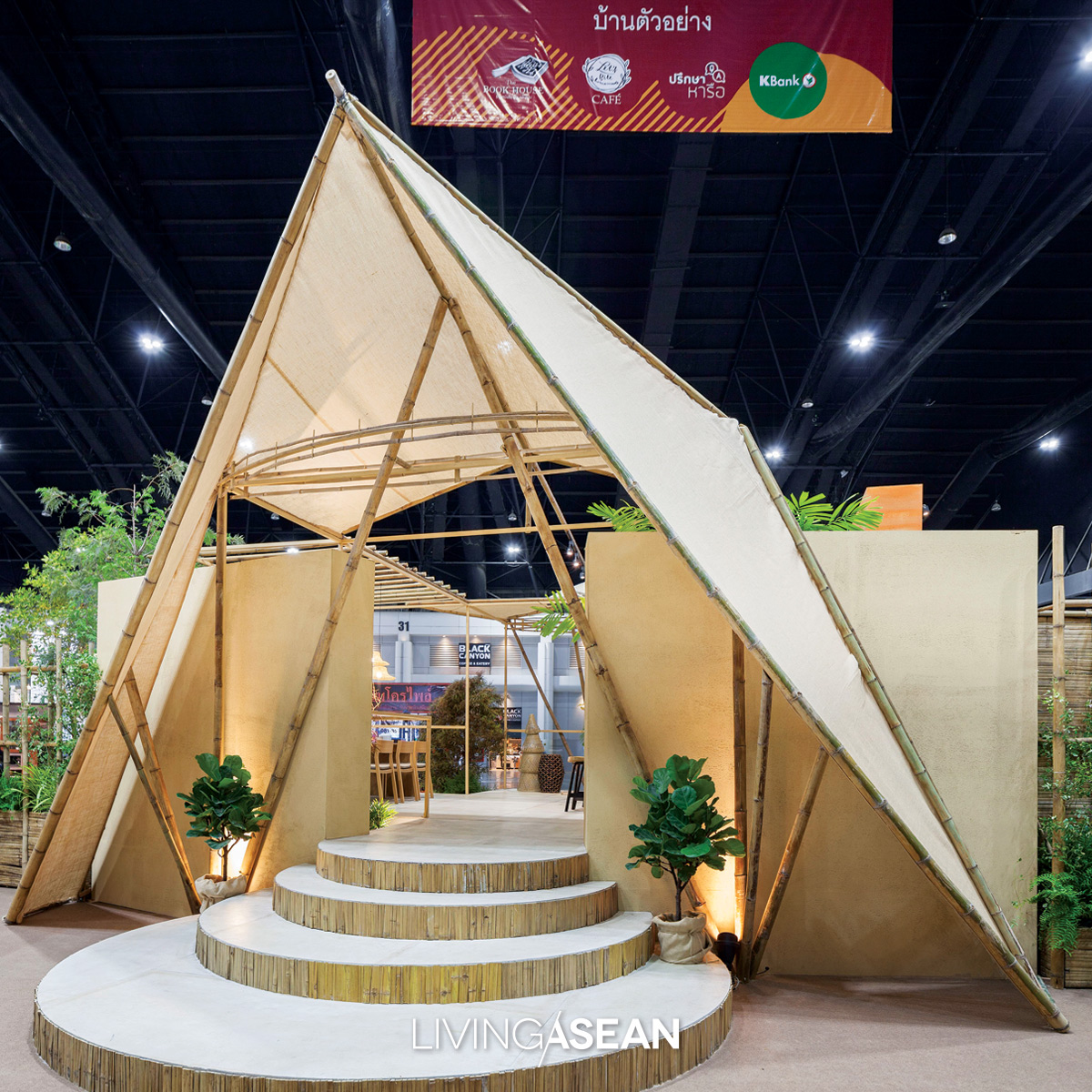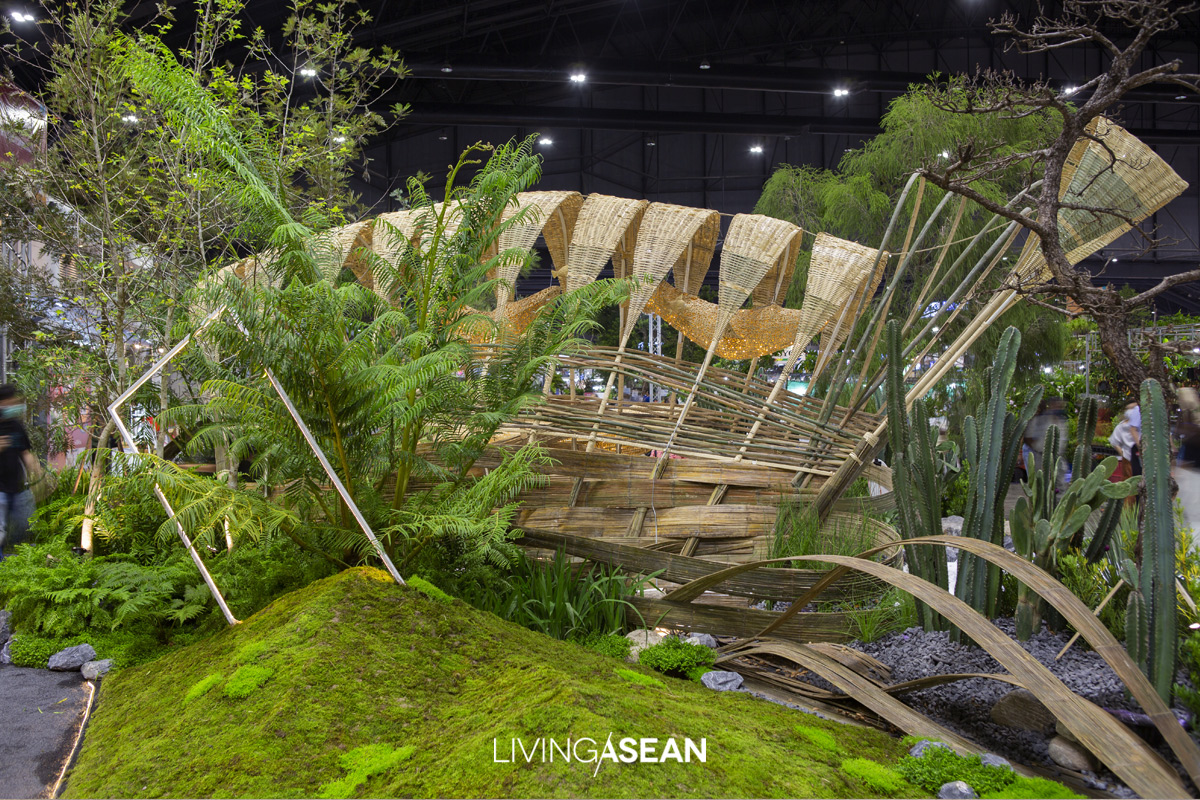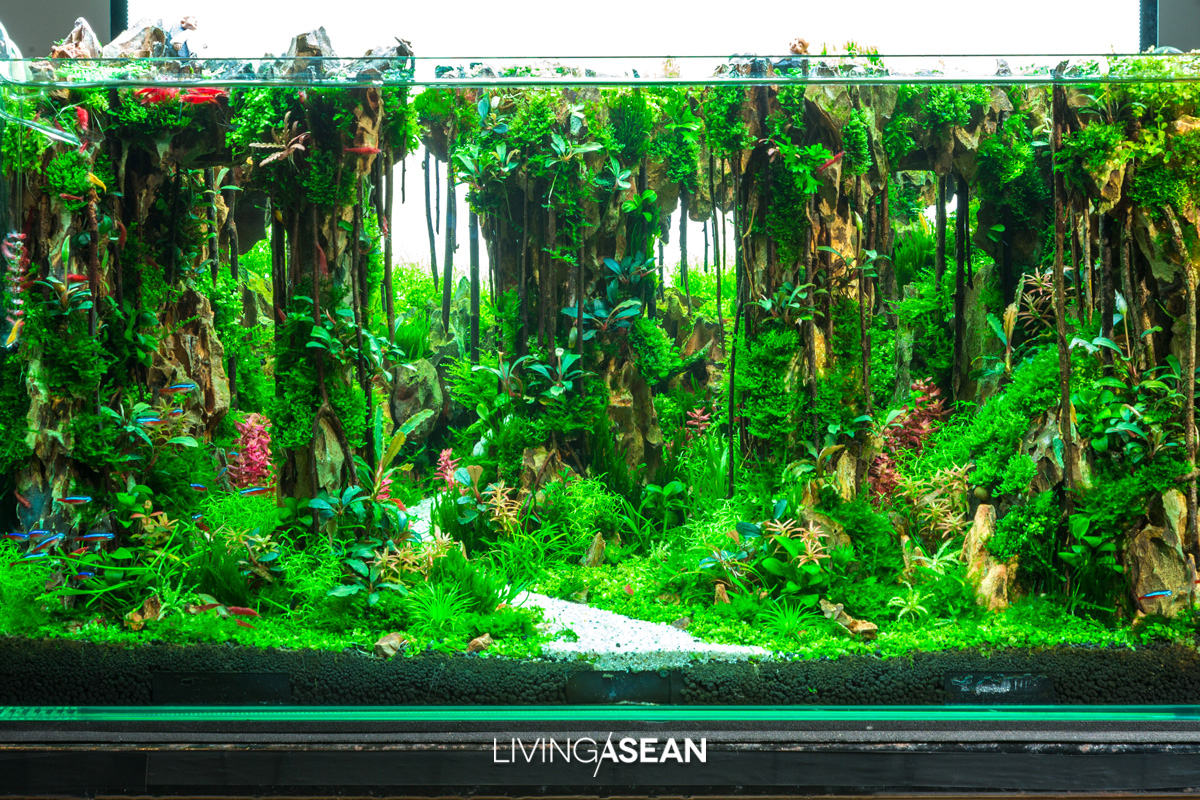 The Baanlaesuan Fair 2020 is happening now until November 8 at Challenger Halls 1-3, IMPACT Muang Thong Thani. It's a show on the theme of man and the natural world, and a journey back in time to our humble beginnings when early humans were cave dwellers. Interestingly, the concept of living inside confined physical spaces has come a long way before it became a home as we know it. Hence, the theme of this year's show is "Origin: Let Nature Permeate". It's a show for people who love living with nature, with tips on how to lessen the impact on the natural environment.
Plenty of ideas to help make the world a better place, including reuse, recycling and repurposing resource material for a different purpose. If you're planning on switching to a natural lifestyle, you've come to the right place. Here are some highlights of the 2020 Edition of Baanlaesuan Fair.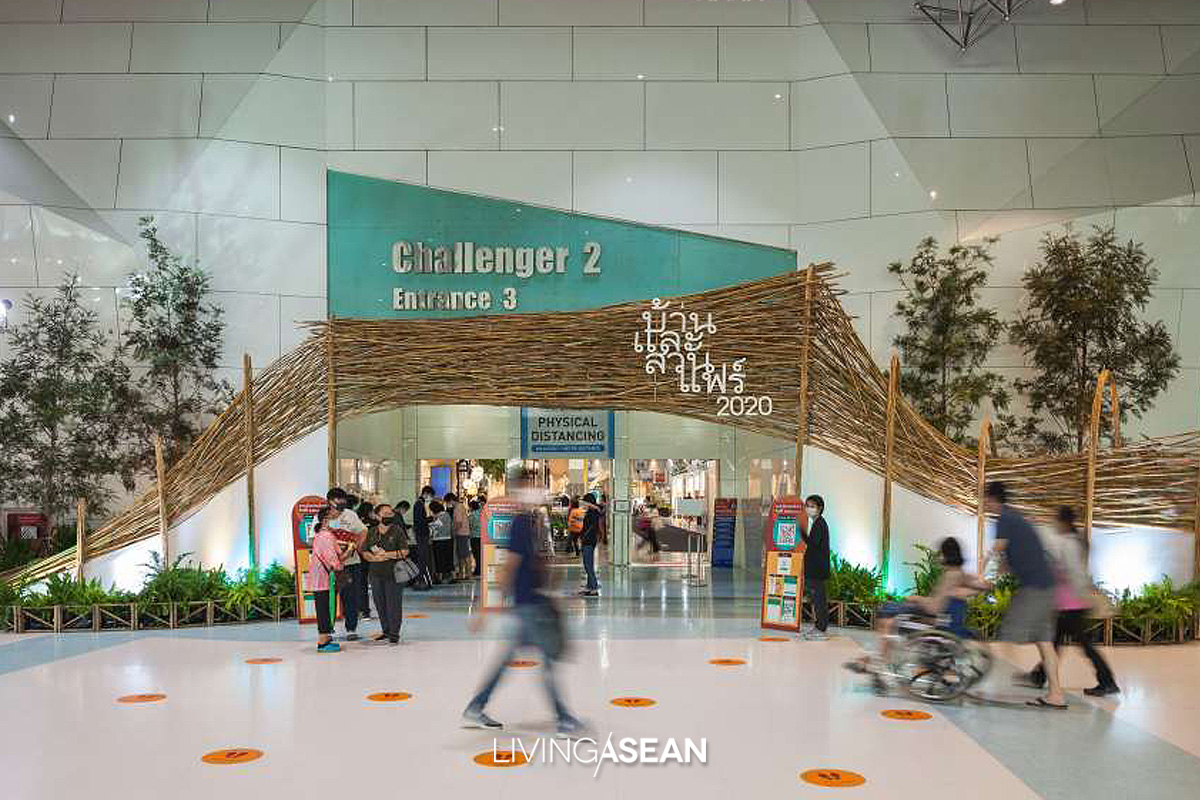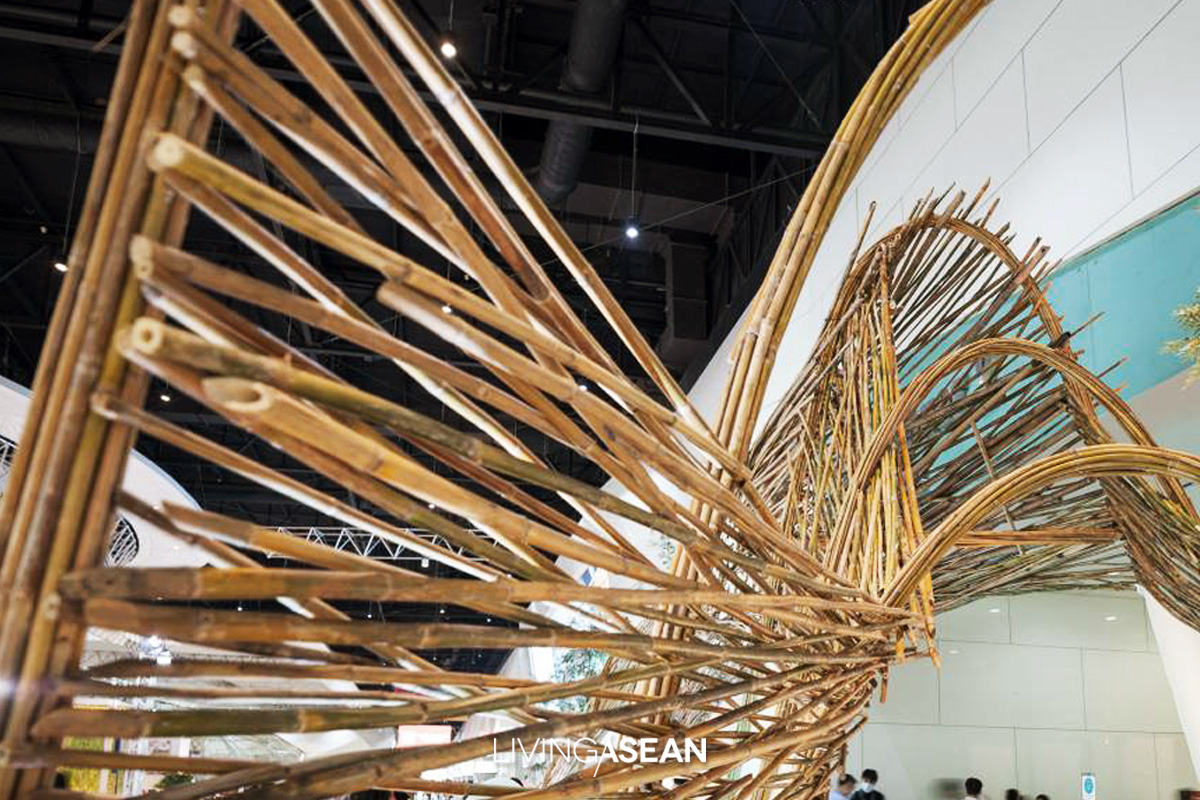 Entryway Ideas
The main entrance to the show is inspired by nature. Eco-friendly design sends a message that the best beauty in the world is the beauty of nature. The passageway is lined by green plants, rocks and hedges reminiscent of a wild animal's habitation. Just the sight of it conjures up images of caving vacations and spelunking trips. Emulating the pattern of nature, the imaginary cavern comes alive as visitors arrive at the exhibition hall.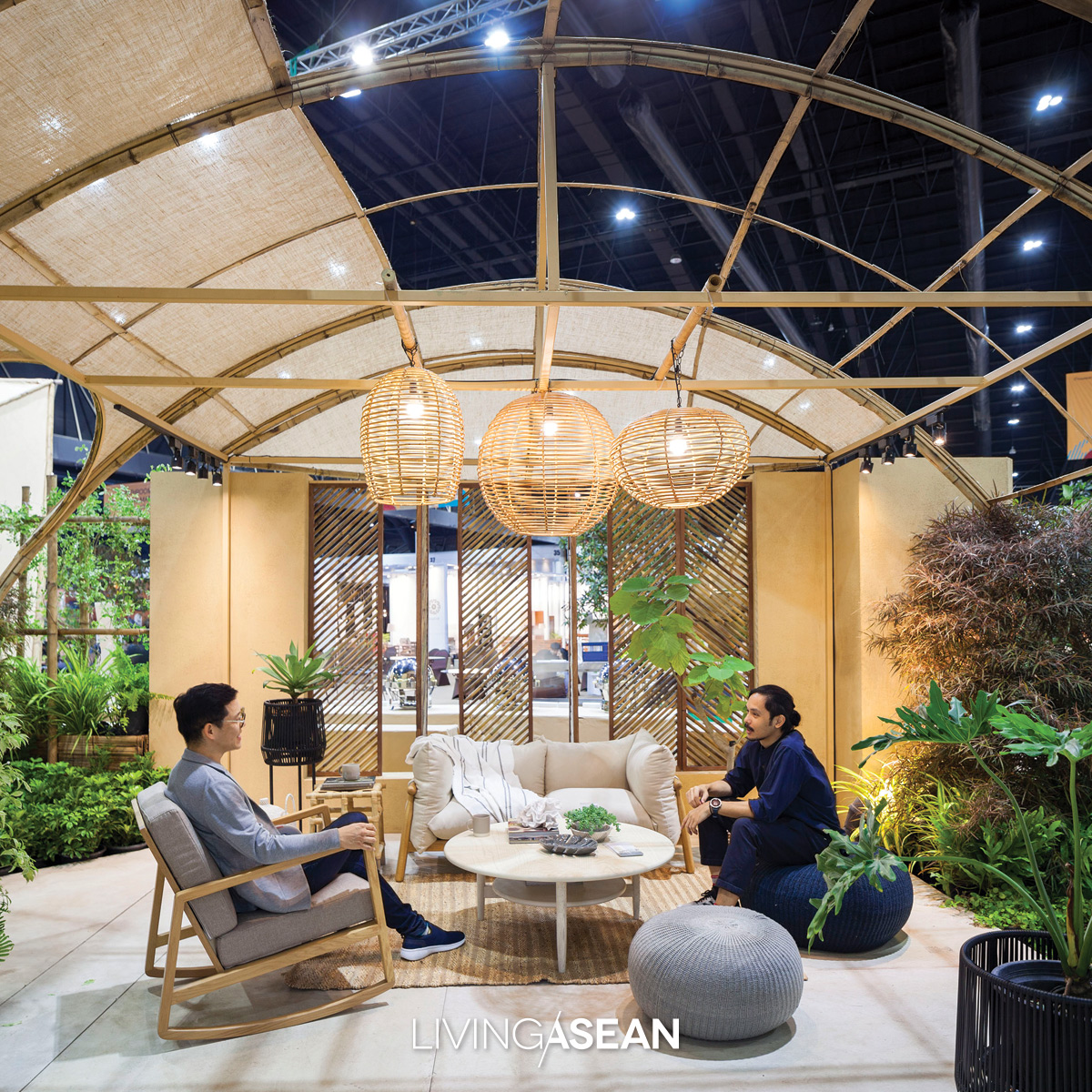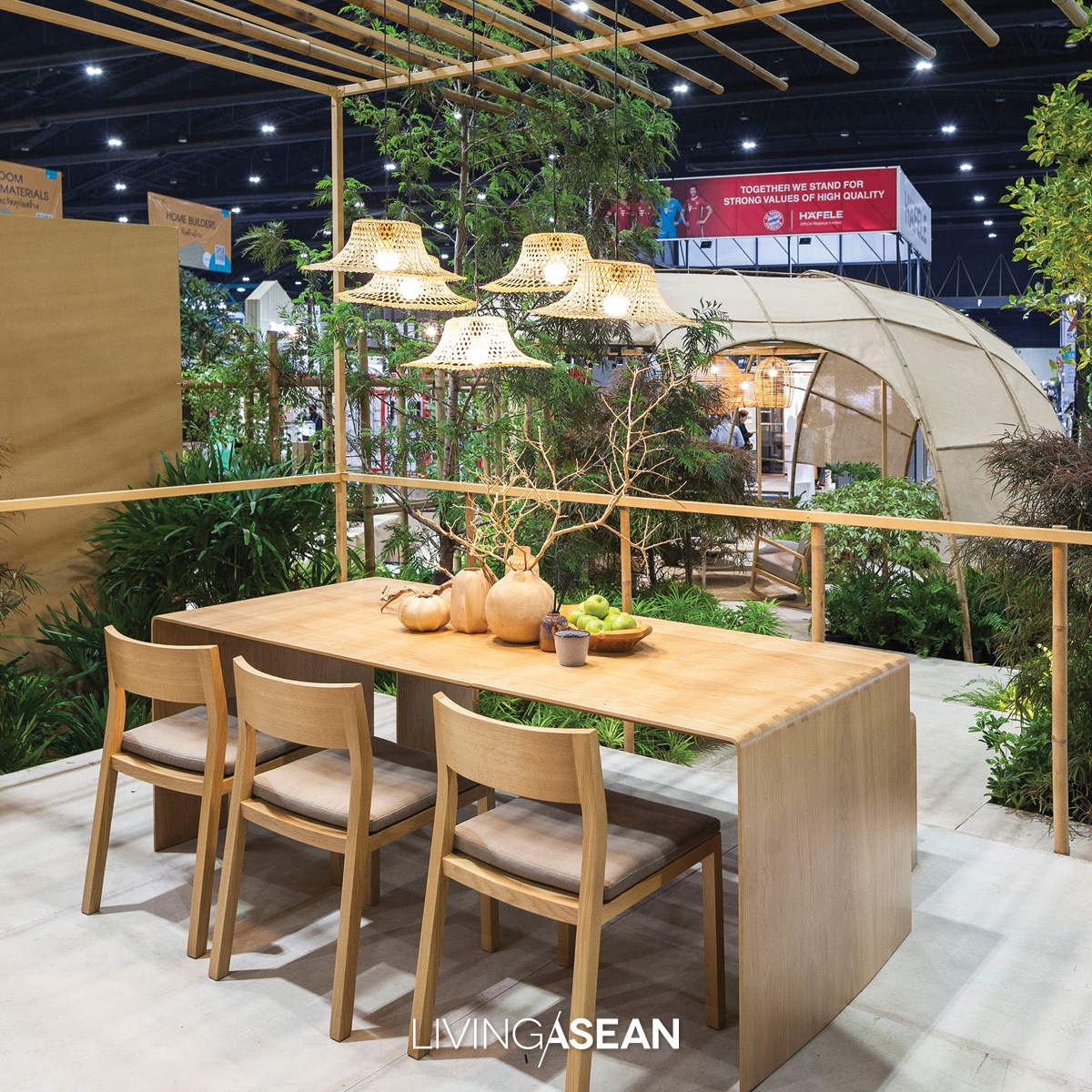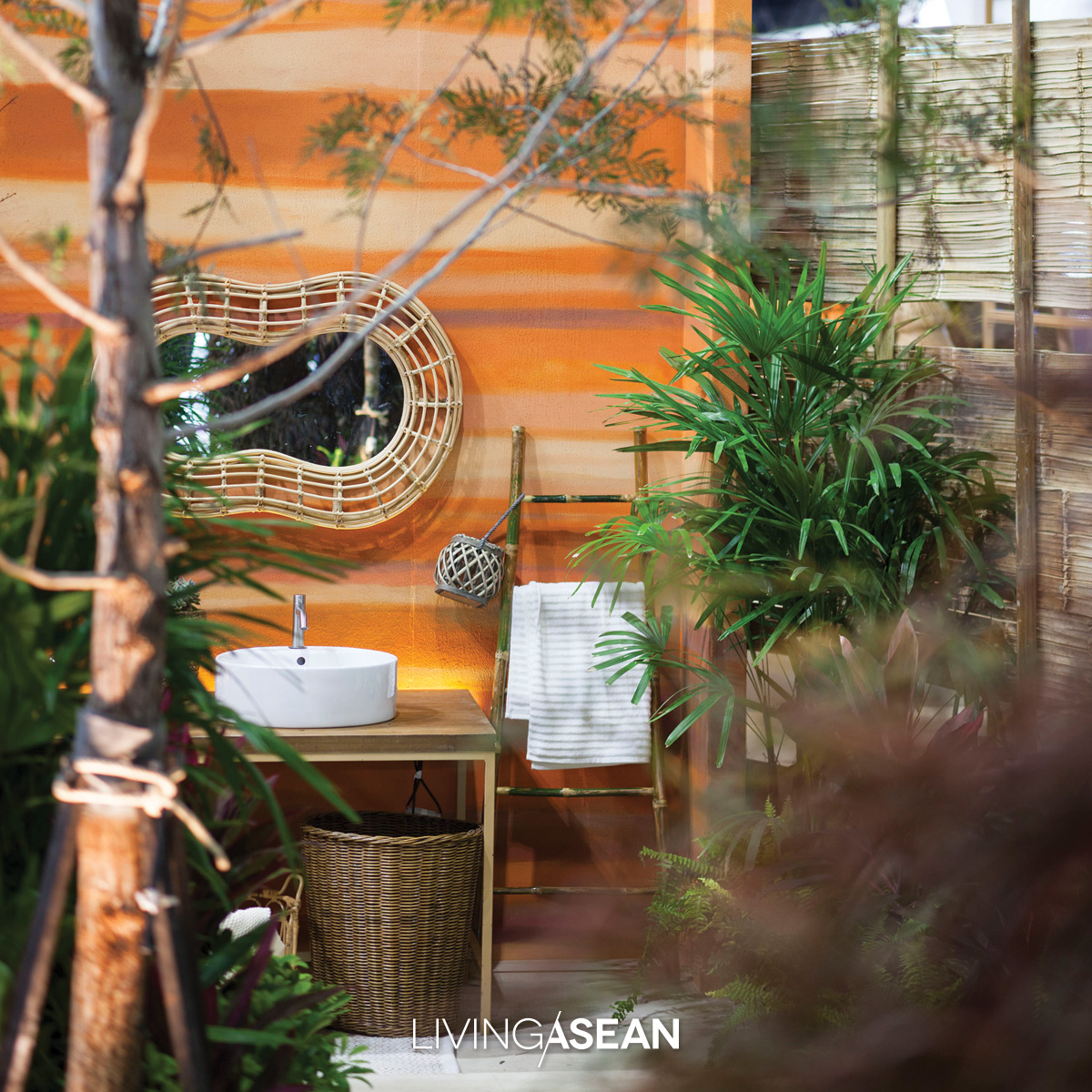 Inspiring Show House
This year's Show House is designed around the history of human habitation. Hence, the simple and beautiful theme called, "Origin: Let Nature Permeate". The idea is to live with and according to nature because that's what we have been designed to do.
The house-in-the-woods design fits beautifully in its natural surroundings. Like the Thai house in former times, the building is divided into parts, each oriented in a way that allows the trees on the site to be preserved. The result is an organic house that's passively cooled house, inspired by nature, and built of locally available materials, such as bamboo structures and rammed earth walls.
To give information on innate beauty design, the Book House by Baanlaesuan Printing and Publishing is located nearby, plus a coffee shop, activity zone, and rest area with soothing music. Here, experts from Baanlaesuan Magazine are on hand to give advice on construction, decorating and repair. And if you're planning on buying a home, representatives from Kasikorn Bank are readily available at the show.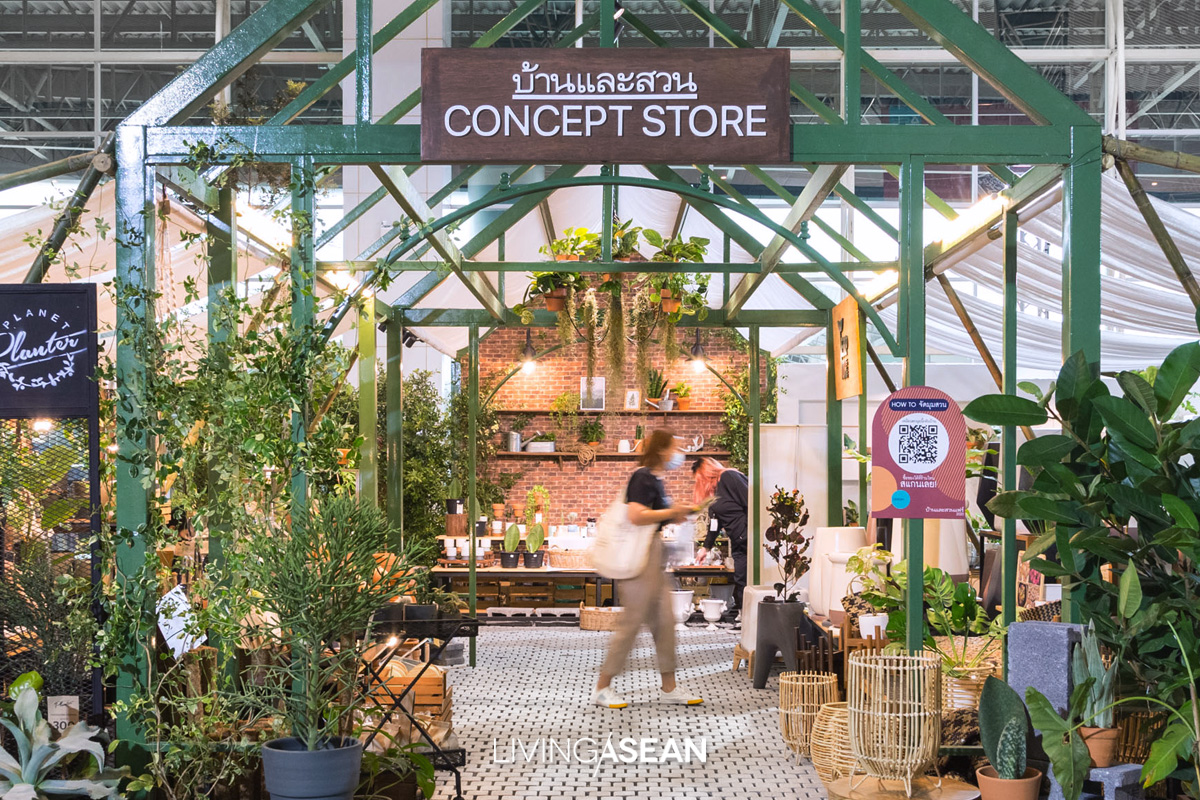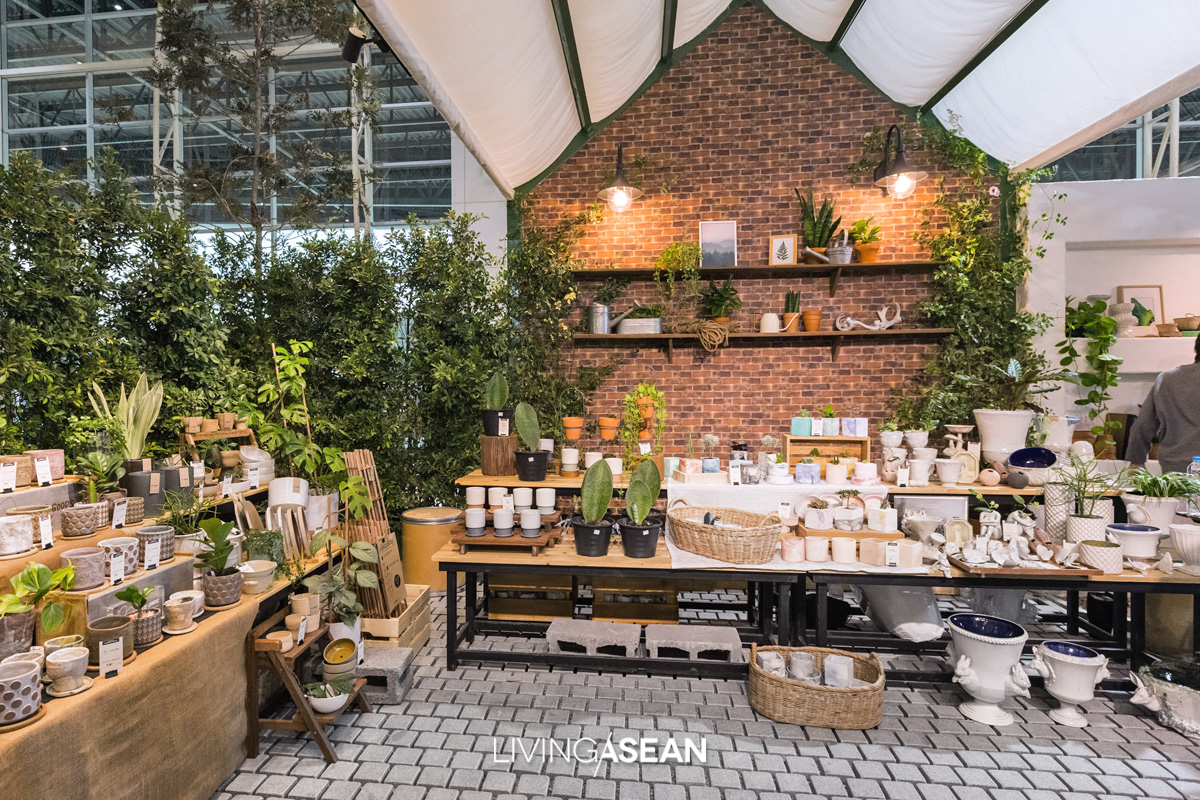 Baanlaesuan Printing and Publishing Group
Apart from books on house and garden design, plants and agriculture, the Baanlaesuan Printing and Publishing Group also runs a promotional campaign for people devoted to reading. While there, drop into the Baanlaesuan Concept Store to reap the benefits of this special offer and take a moment to explore container gardens on show. Plenty of great ideas to take home.
Meantime, a team of plant pathologists are also on hand to give advice on diseases and treatments. If you're interested in aquatic life, stop by the Aquascaping Contest 2020 nearby. More than 20 terrariums in which water plants are grown are on show. Cast your vote for the best in show.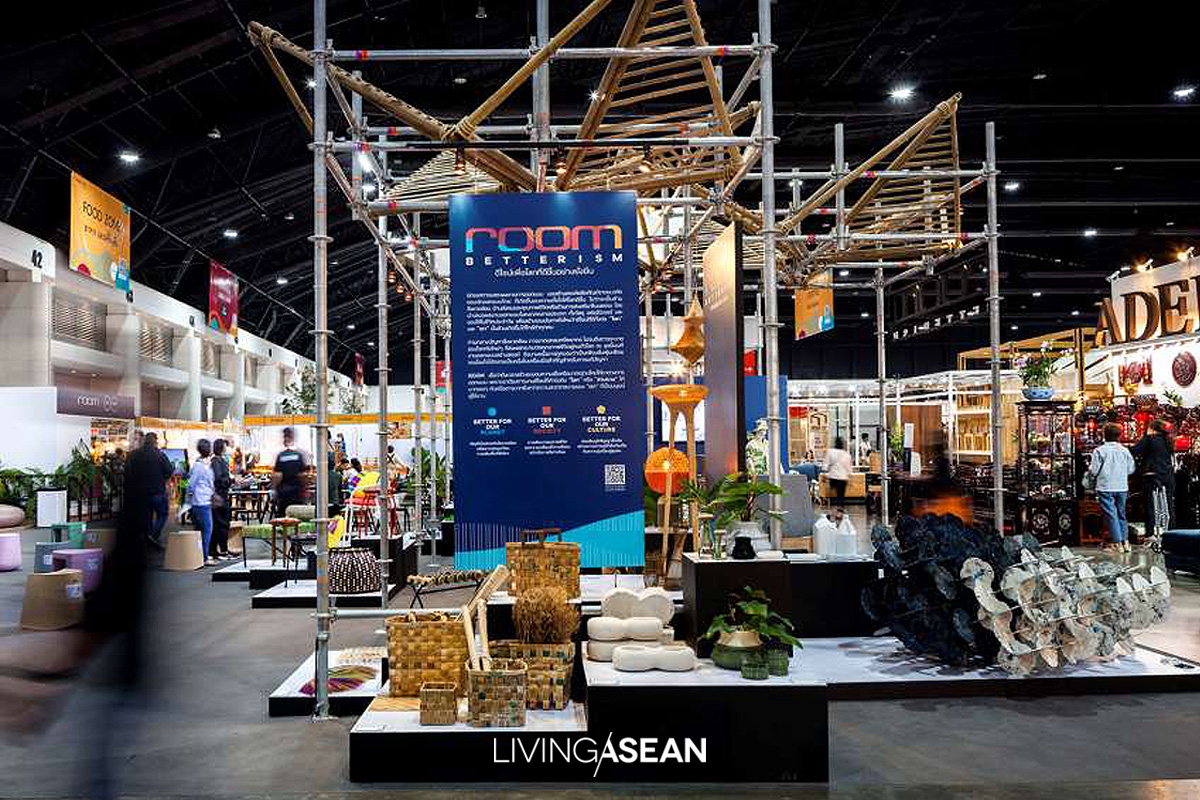 room Magazine
Once again, room Magazine reiterated the points made in its earlier exhibition. The concept of Betterism: "Good Design for a Better World" was first introduced at the Thailand Sustainability Expo 2020 last October at Siam Mitrtown and has received widespread attention in recent weeks.
At the core is the idea of sustainable design that seeks to reduce negative impacts on the environment by using resource material again for a different purpose. The extent of reuse and repurposing is illustrated by the woven bamboo panels as decorative wall coverings for an entire façade. The exhibition also offers a forum for visitors to discover new ideas for better homes and gardens. Plus, there's a coffee corner, rest area, and book store with many special promotions.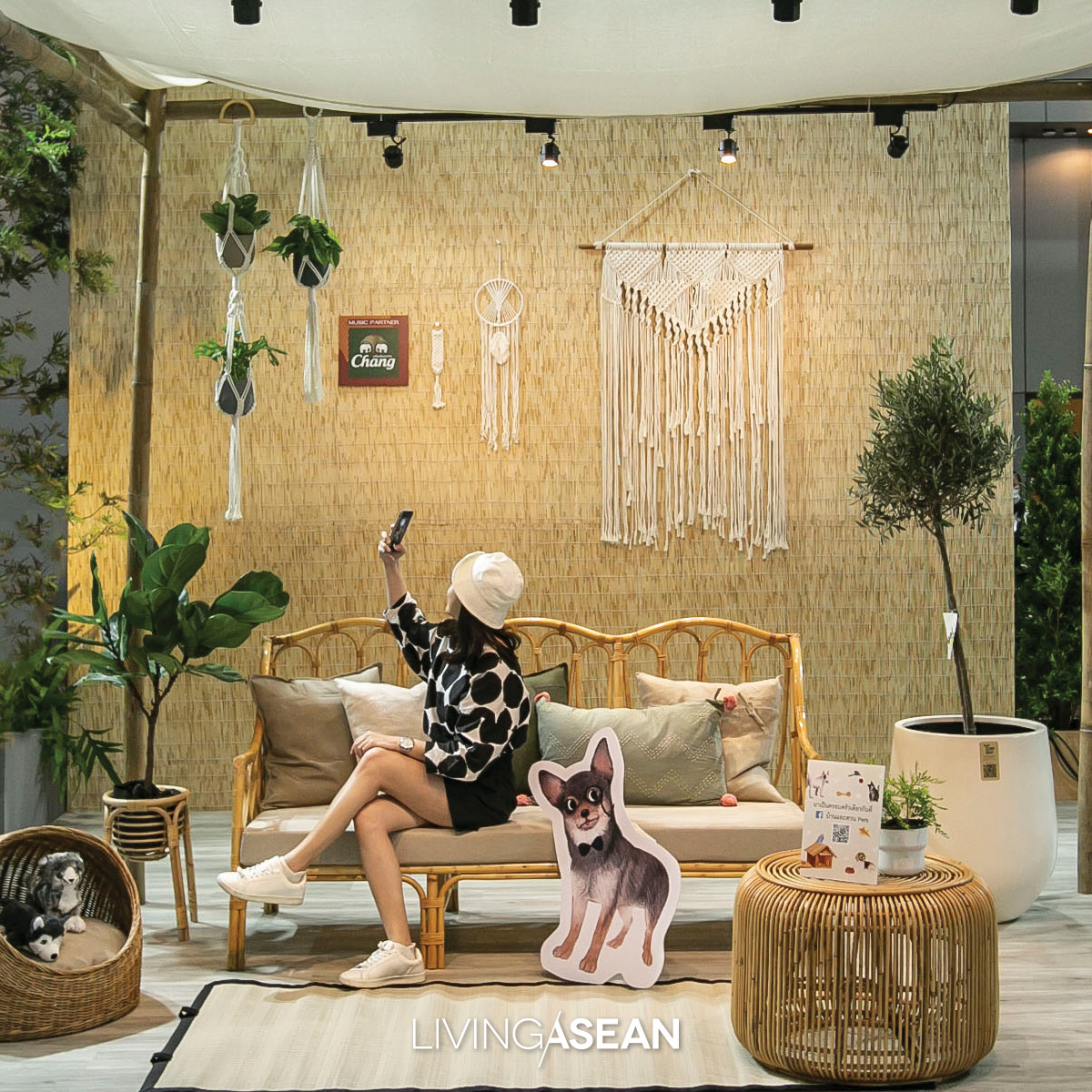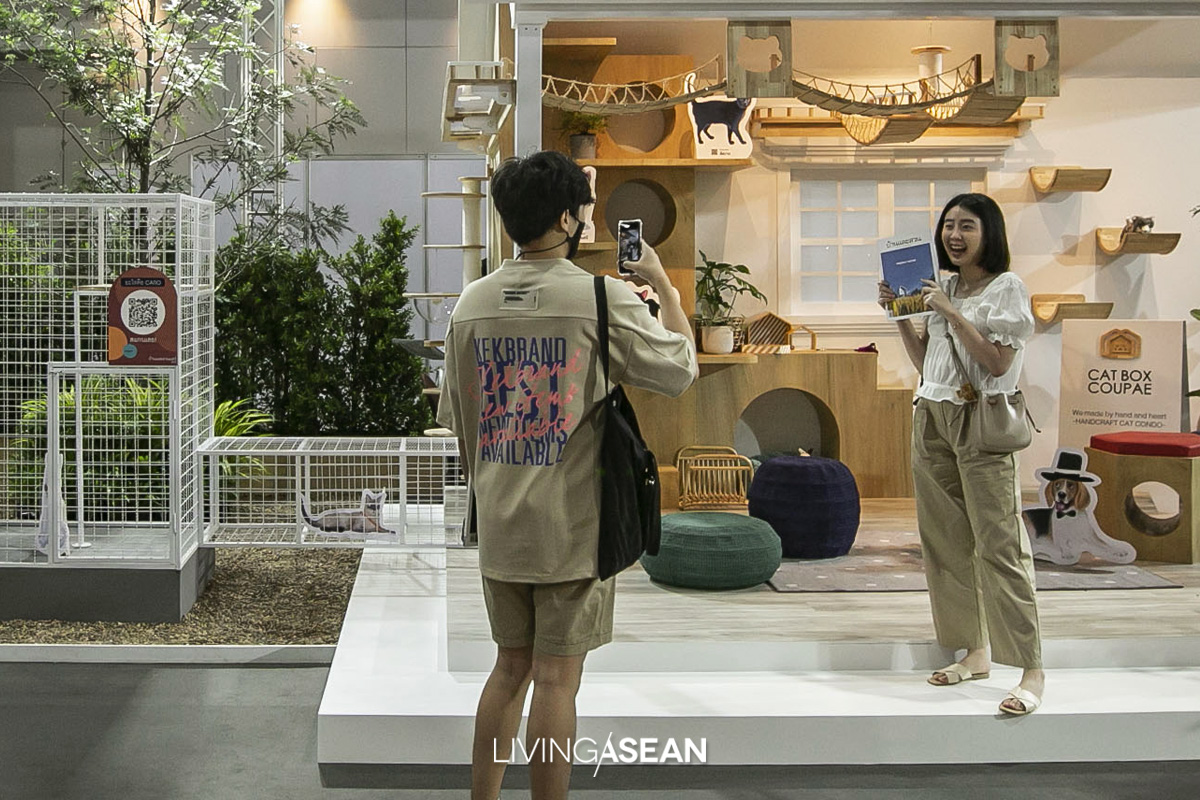 Baanlaesuan Pets
Dogs and cats leave paw prints on your heart. That's why Baanlaesuan Pets have always been an essential part of the show, this year included. For highlights, pet lovers simply can't miss Catio, a contraction for cat and patio. It's an exhibition with handy hints about European interior design and outside walkway ideas for cats. A protected outdoor patio offers many benefits, including keeping your feline companions from going astray.
If you're in the area, stop by my home Workshop Space for craft mini-lessons. There are plenty of creative ideas for pet owners, from DIY cat toys to adorable little things for your pets. It's on  Monday to Friday from 14.00 to 15.00 hours.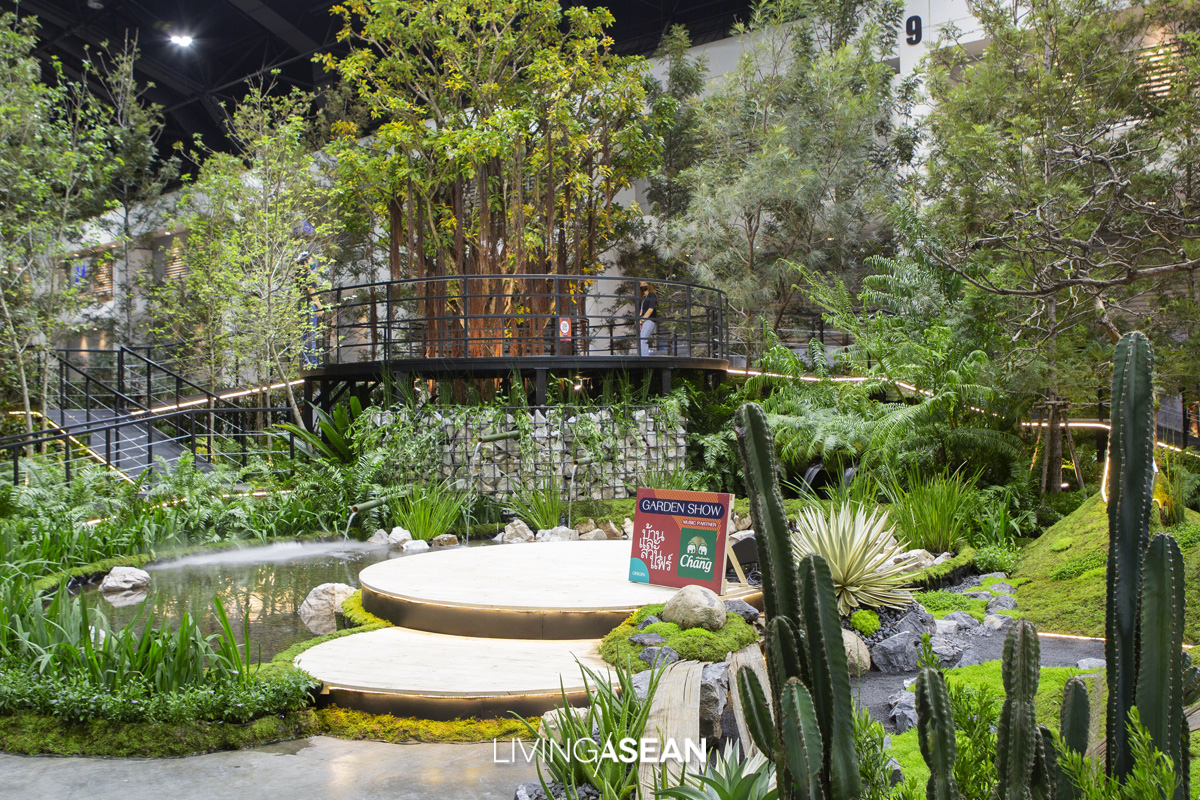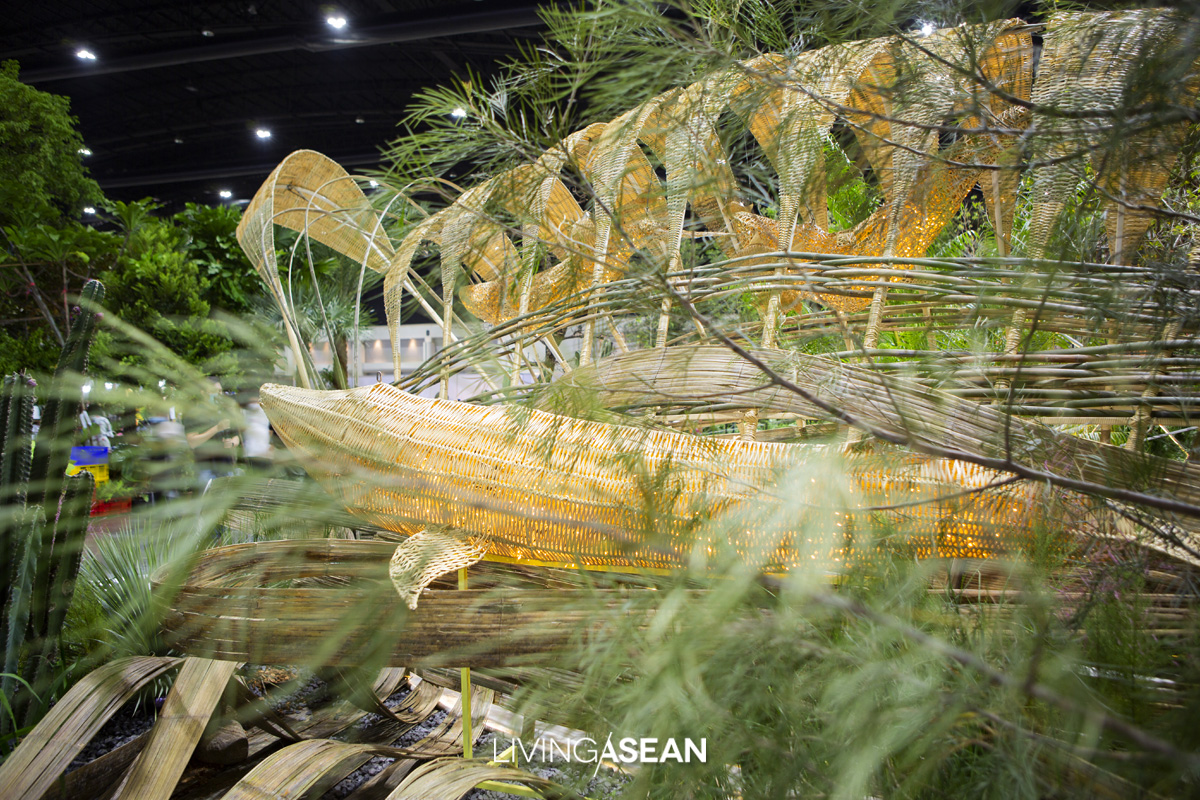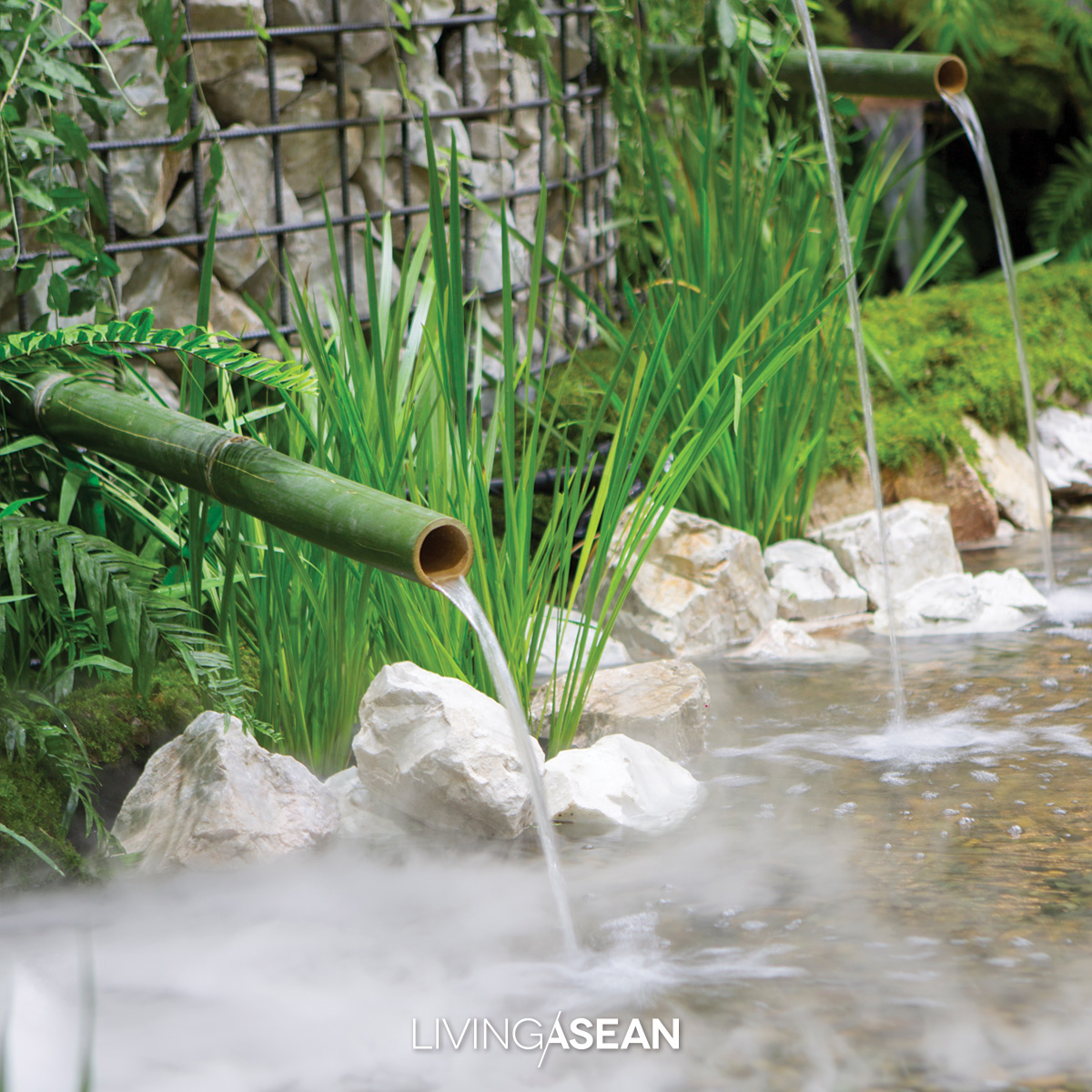 Show Gardens: From the Sea to the Hills
The Show Garden at this year's Baanlaesuan Fair pays particular attention to natural change in the environment. Having observed differences in the physical surroundings, a team of landscape architects come up with a show garden called "From the Sea to the Hills". The exhibition is divided into four zones.
First, the Seaside Garden is rich in plant species that evoke pleasant memories of a coastal region. It gives advice on choosing plants for drought tolerant gardens.
Next, there's the Woodland Edge Garden, which is filled with large trees, ferns and mosses lining a narrow passage way.
The forest trail leads to a higher ground that's home to the Foothill Garden. Here, you begin to hear the sounds of a waterfall cascading down a cliff face to a lush forest below.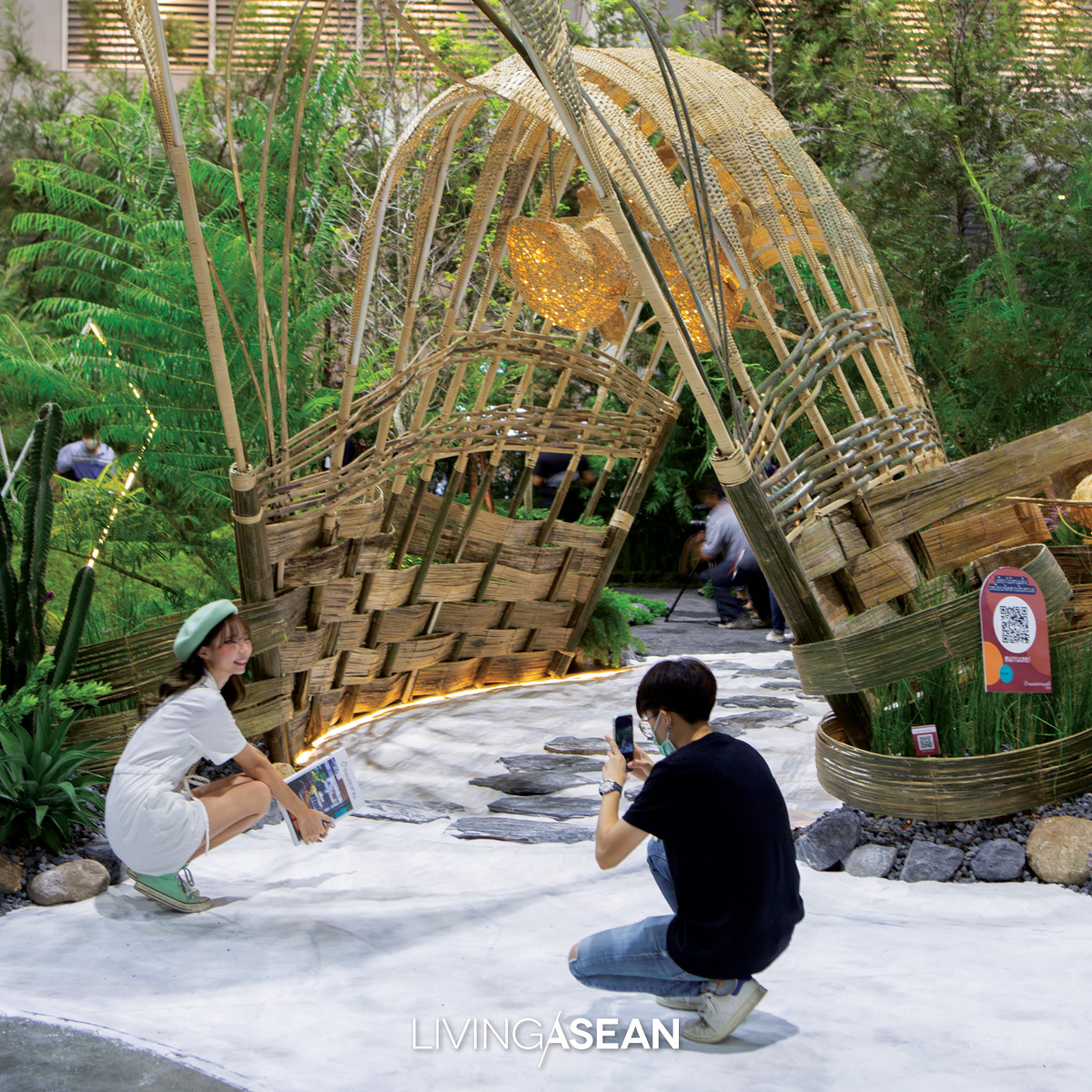 Finally, you come before The Tree of Life. It's the scene of a lush green garden on a foggy rainy day designed to arouse a feeling of curiosity as if you were standing to the mountain top. Together, they send a strong message that life is a journey, and that the best beauty in the world is the beauty of nature. We hope you enjoy the show.