Happening now… The BaanLaeSuan Fair Select 2021. It's an opportunity not to be missed whether you're a savvy shopper, pet lover, green thumb, design aficionado, or just looking for a hangout to keep in touch. The show on the theme of "Open Culture" is happening from 17 to 21 March at the Bangkok International Trade and Exhibition Center, or BITEC Bang-Na. Essentially, it's about keeping an open mind, caring and sharing good designs vital for the betterment of society.
Register here to attend: https://amarinfair.com/go/1922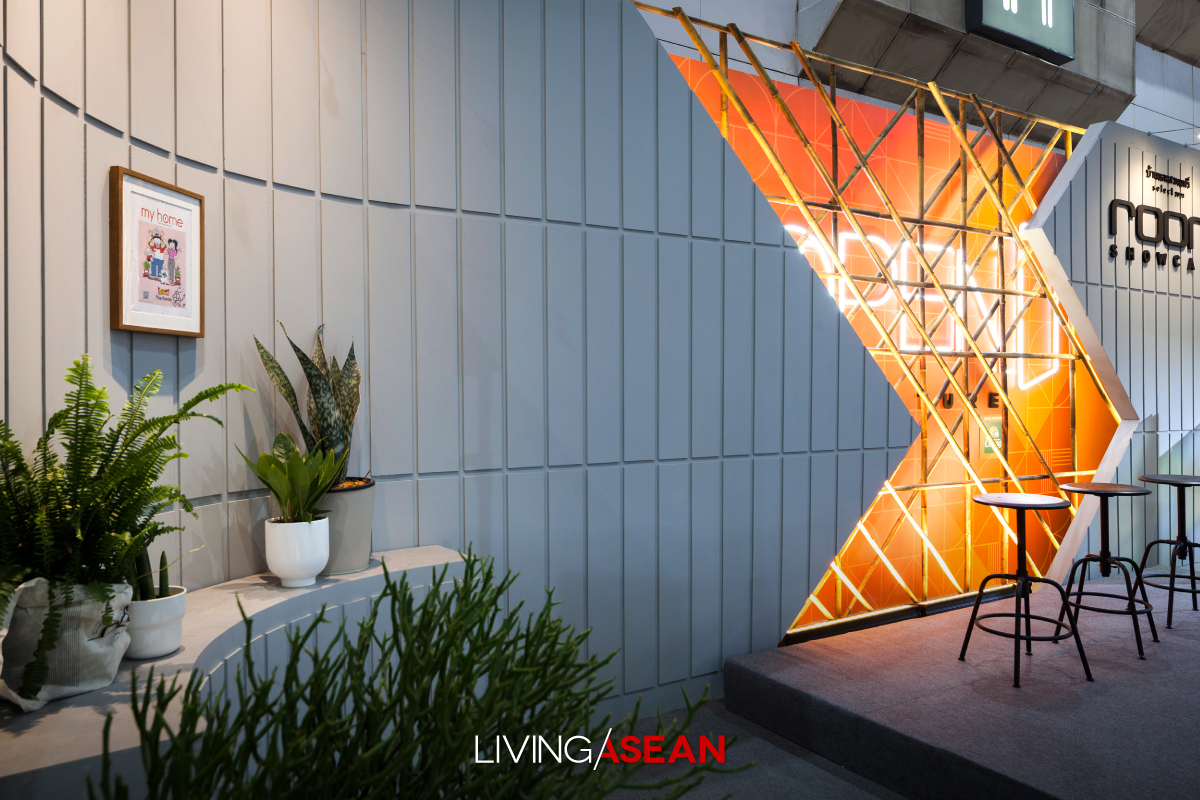 "Open Culture" is a design trend that's aimed primarily at achieving a better quality of life. It's concerned with things we do every day, from creating a design that's friendly to the environment, to implementing green and sustainable initiatives that can ignite innovation. It opens the door to new possibilities where designers and people in the community work together to arrive at a solution that can ultimately benefit the people and society at large. Here are some of the highlights from this year's BaanLaeSuan Fair Select.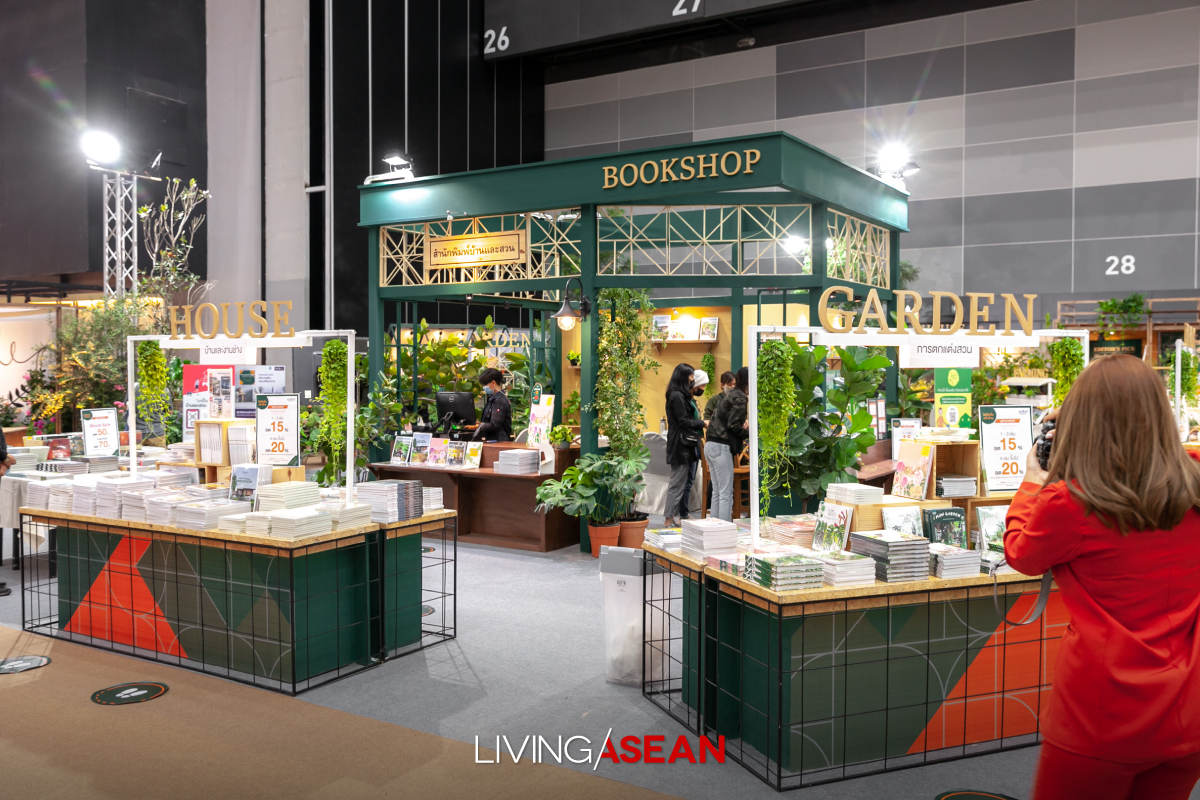 "Open Books", BaanLaeSuan Printing and Publishing Zone
The BaanLaeSuan Printing and Publishing Zone features prominently as a large bookstore in the exhibition. Be spoilt for choice when it comes to an enormous richness of publications on homes and gardens, plus new releases issued for viewing and great photography locations. There are plenty of ideas and inspirations for do-it-yourself projects, from growing roses to building your own nursery, to creating multifunctional spaces at home and post-retirement agricultural activity.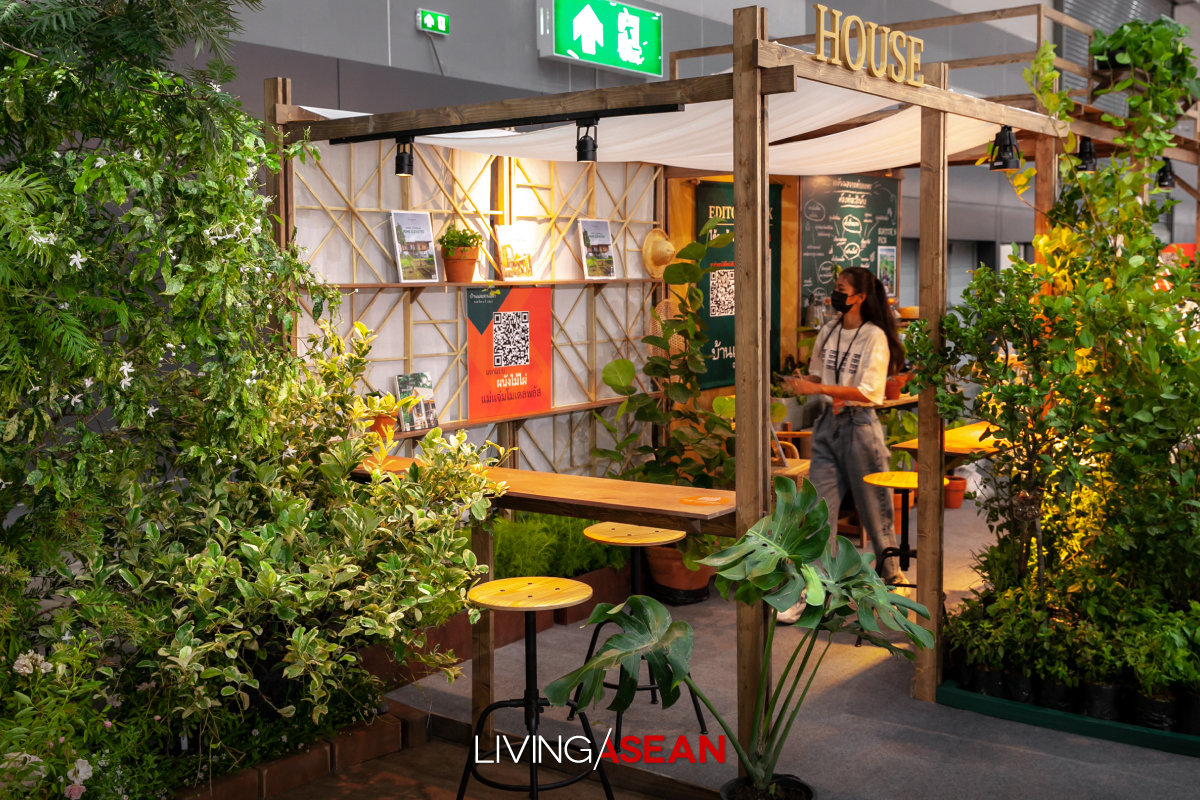 Whilst there, stop to browse around the bookstore, or take a moment to enjoy a good read sipping coffee at a café ensconced among beautiful roses. That's not all. BaanLaeSuan Classroom is also giving classes on popular subjects, including how to grow cactuses from seeds and preparing garden soil for growing roses. If roses are your thing, drop by one of these classes at Hall 101.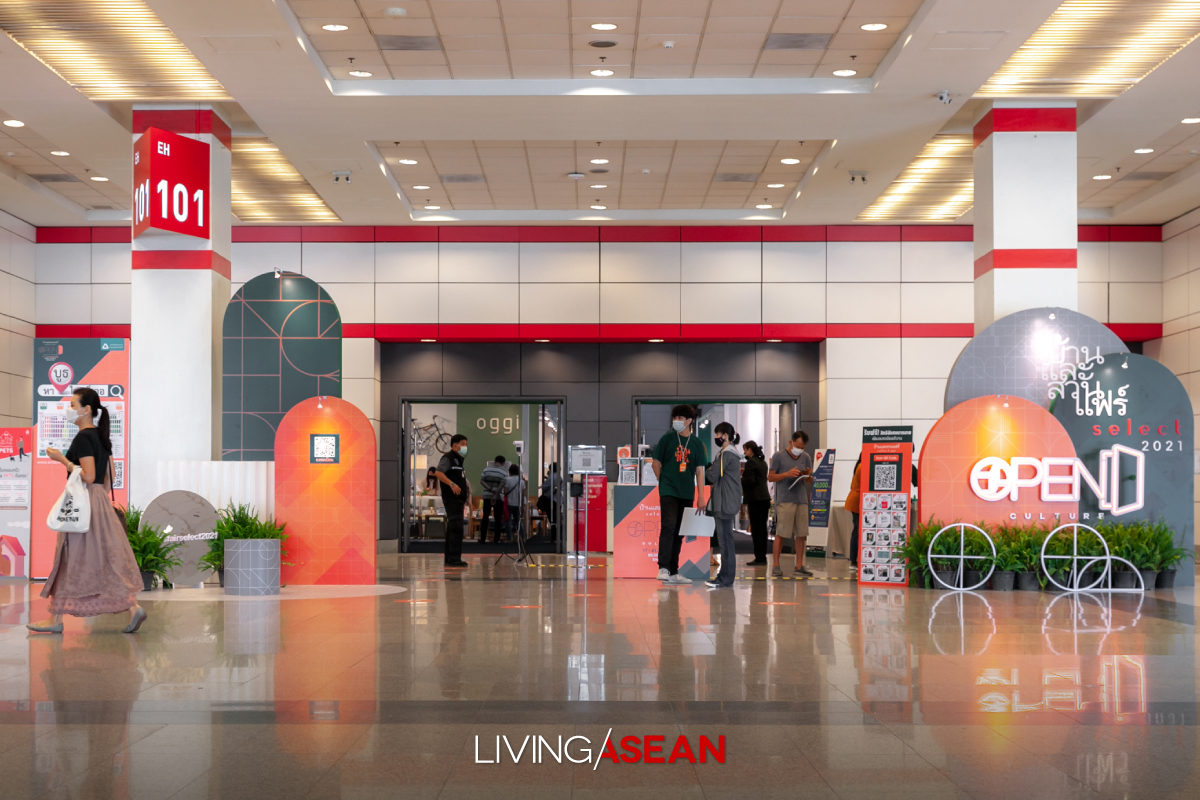 "Open Culture", The Main Entryway
Here's the main entrance to the show on the theme of "Open Culture". Elsewhere, different exhibition zones are marked by different archways. Each of them is designed to be easily recognized and communicate the idea about what's on display. If you're looking for plants and decorative items for the garden, look for Hall 98 whose entrance is aptly adorned with healthy green foliage.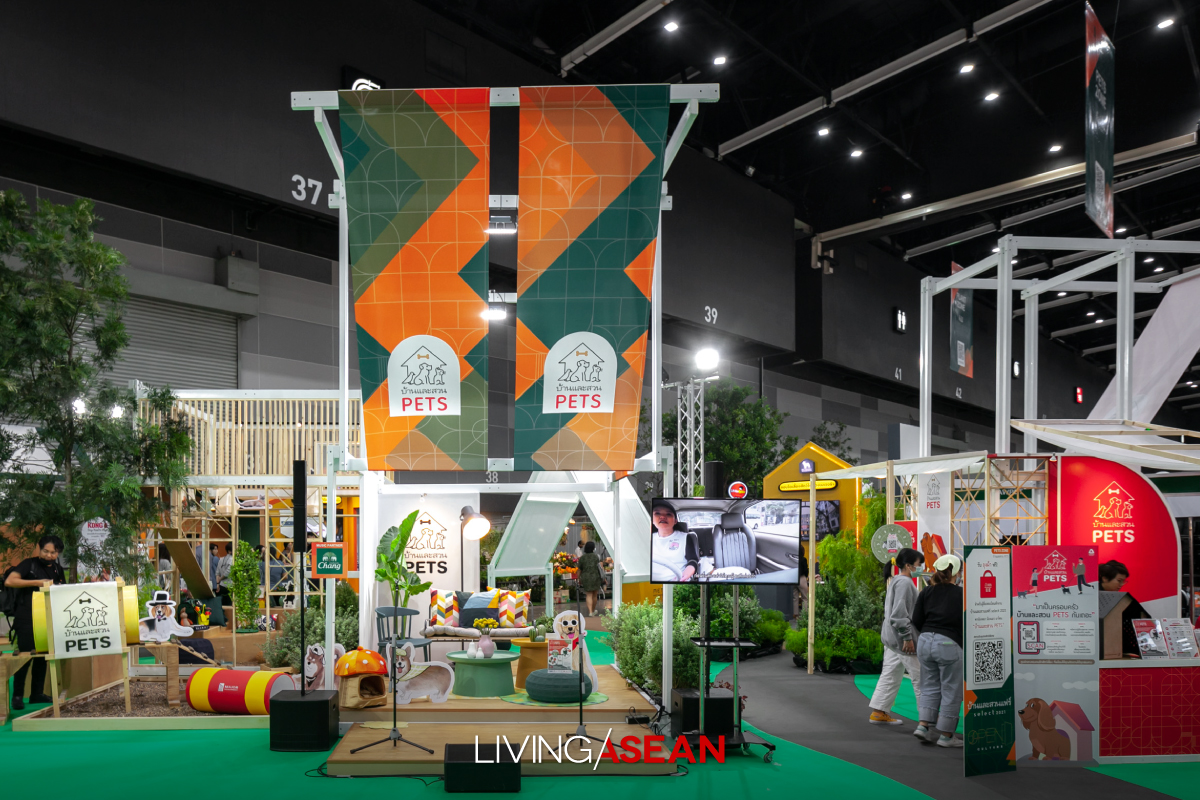 "Open Playground", BaanLaeSuan Pets Zone
The BaanLaeSuan Pets Zone is a playground for pet lovers. It's an area for your pet cats and dogs to play in. Whilst there, take a moment to attend workshops organized by BaanLaeSuan Classroom. They include lessons in hand embroidery by Leerapat Kasantikul, and practical exhibitions of how collars, leashes and toy balls for cats and dogs are made. It's also a place to shop snacks and household articles, plus cat, dog and puppy toys. Carefully selected retailers in are on hand to please every pet person. Feeling tired? Sit down for beautiful relaxing music and give your canine or feline friends a treat. It's happening at Hall 99.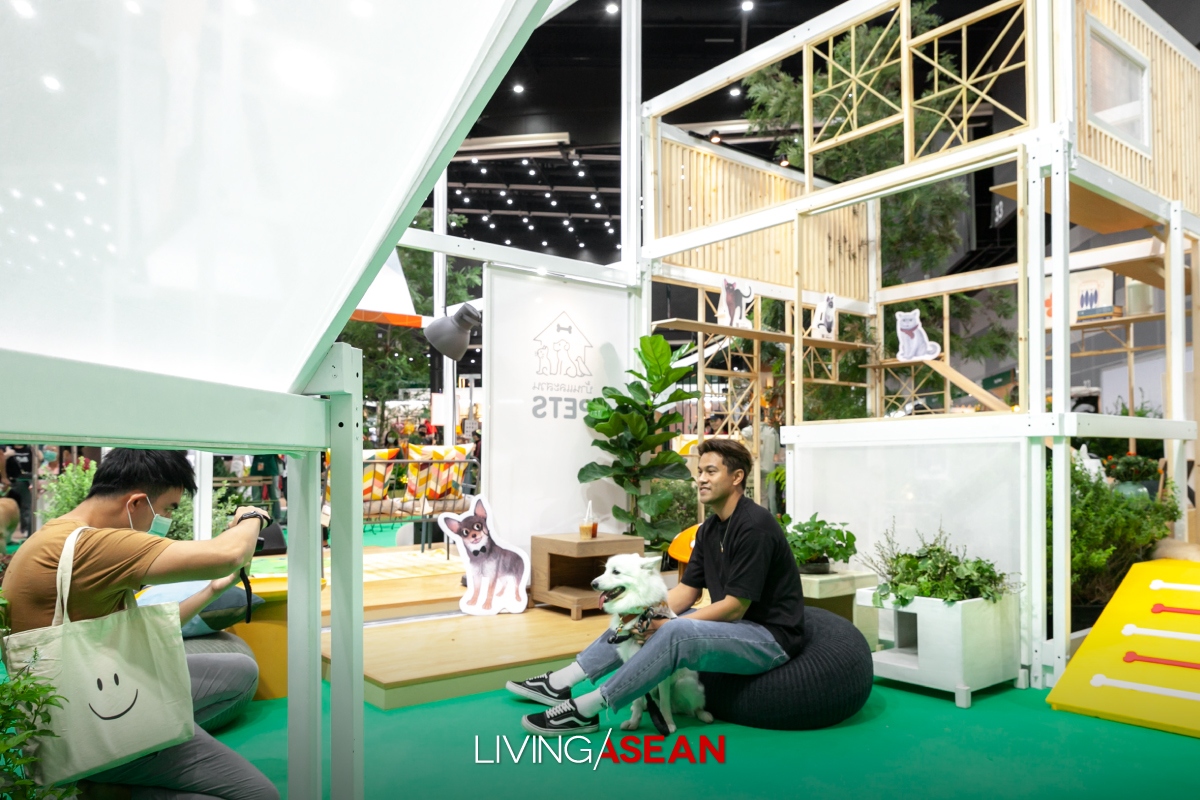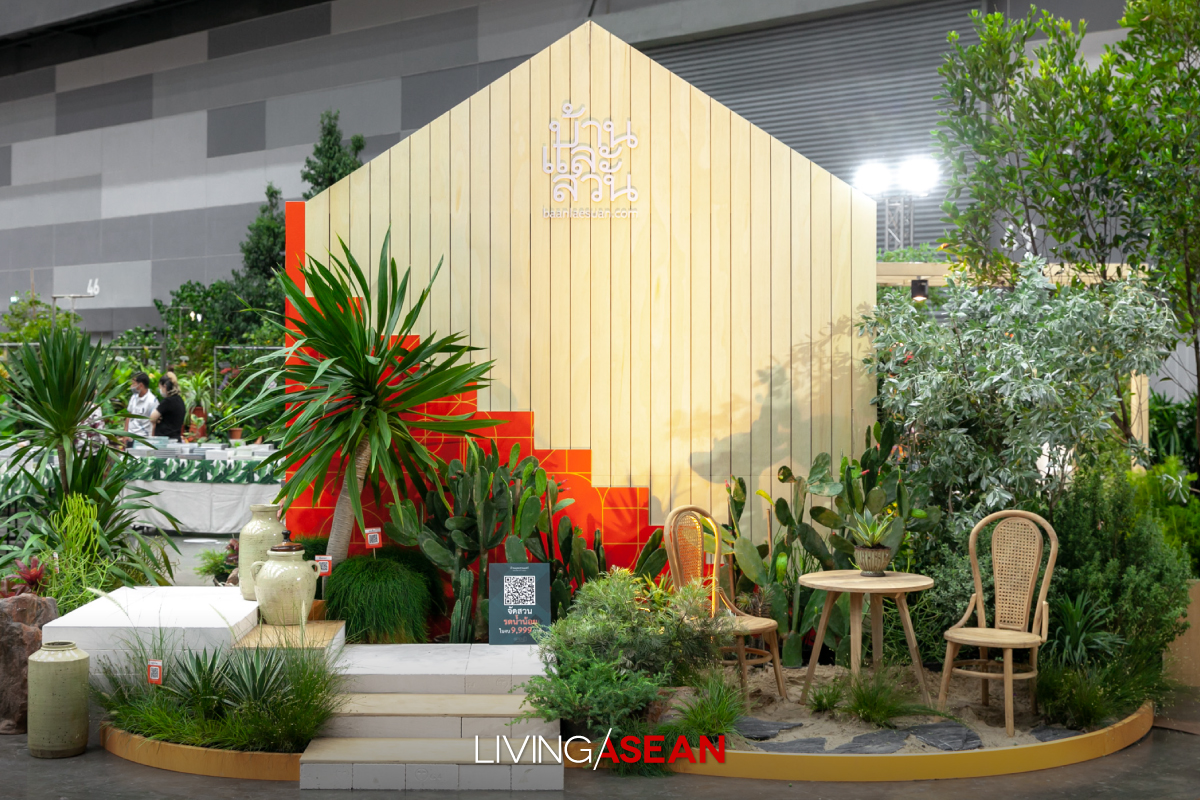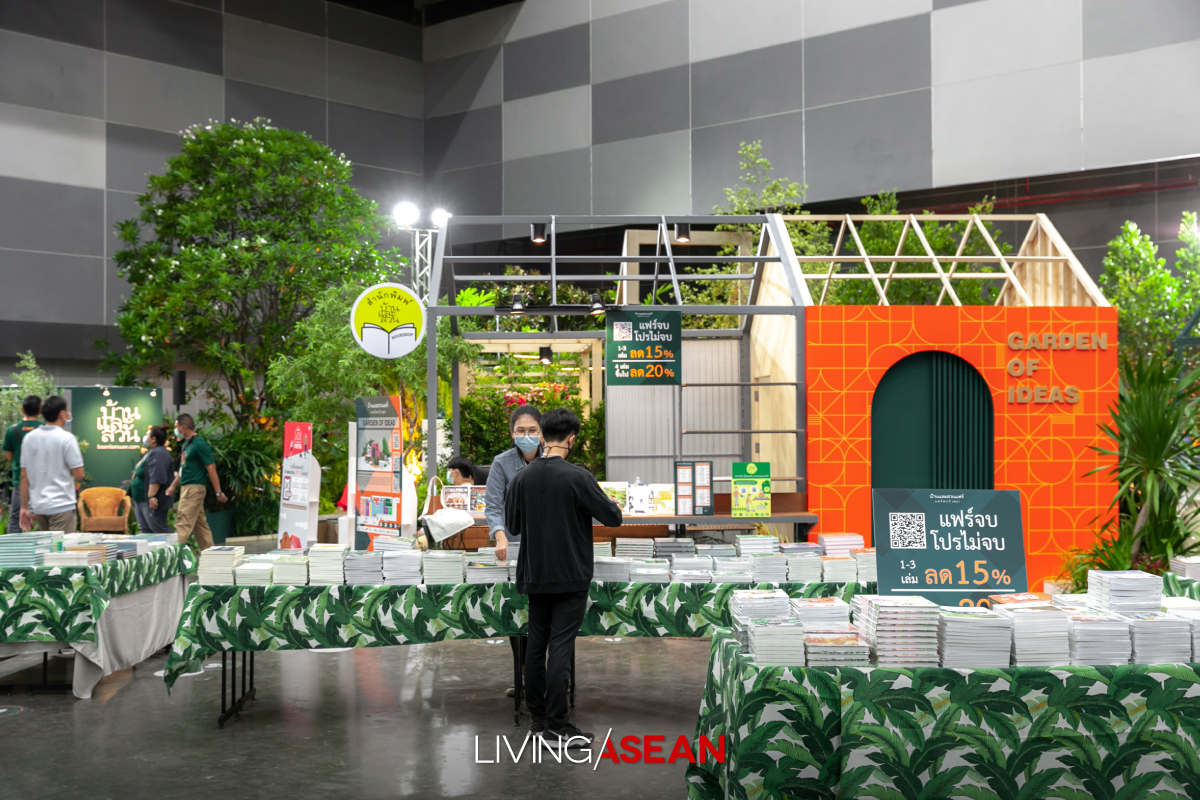 "Open Garden", the Garden of Ideas
The Garden of Ideas Zone at BaanLaeSuan Fair Select has typically focused on the defining spirit or mood of a particular period. This time around, we feel the whole world is concerned about the future the environment and there's an intense longing for a return to nature. That said, the concept of "Natural Climate" comes in handy to convey ideas about natural growth. Because plants grow differently depending on the surroundings and trends at any given time, we think it appropriate to present four different types of landscaping in the exhibition. Meantime, BaanLaeSuan Classroom is also giving classes on picture painting with watercolors using materials from nature. Stop by for ideas for growing:
1. Desert Plants
2. Edible Gardens
3. Wetland Plants
4. Exotic Plants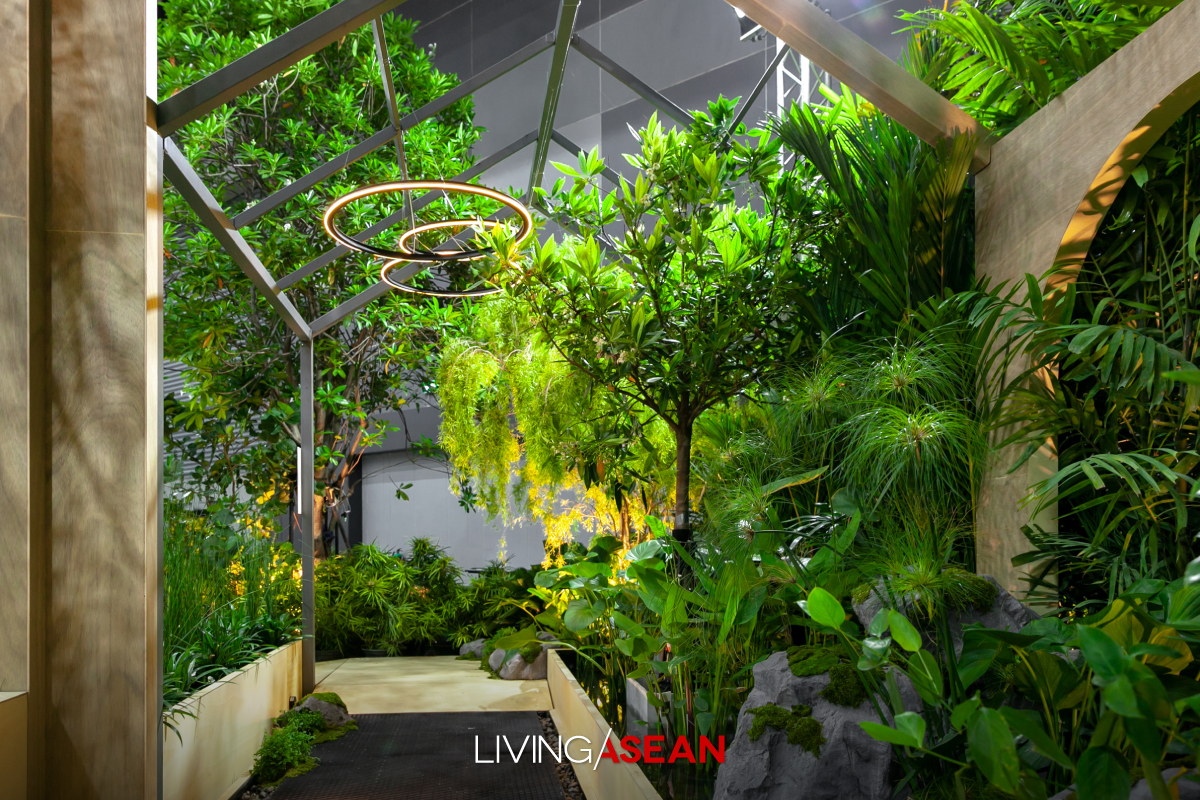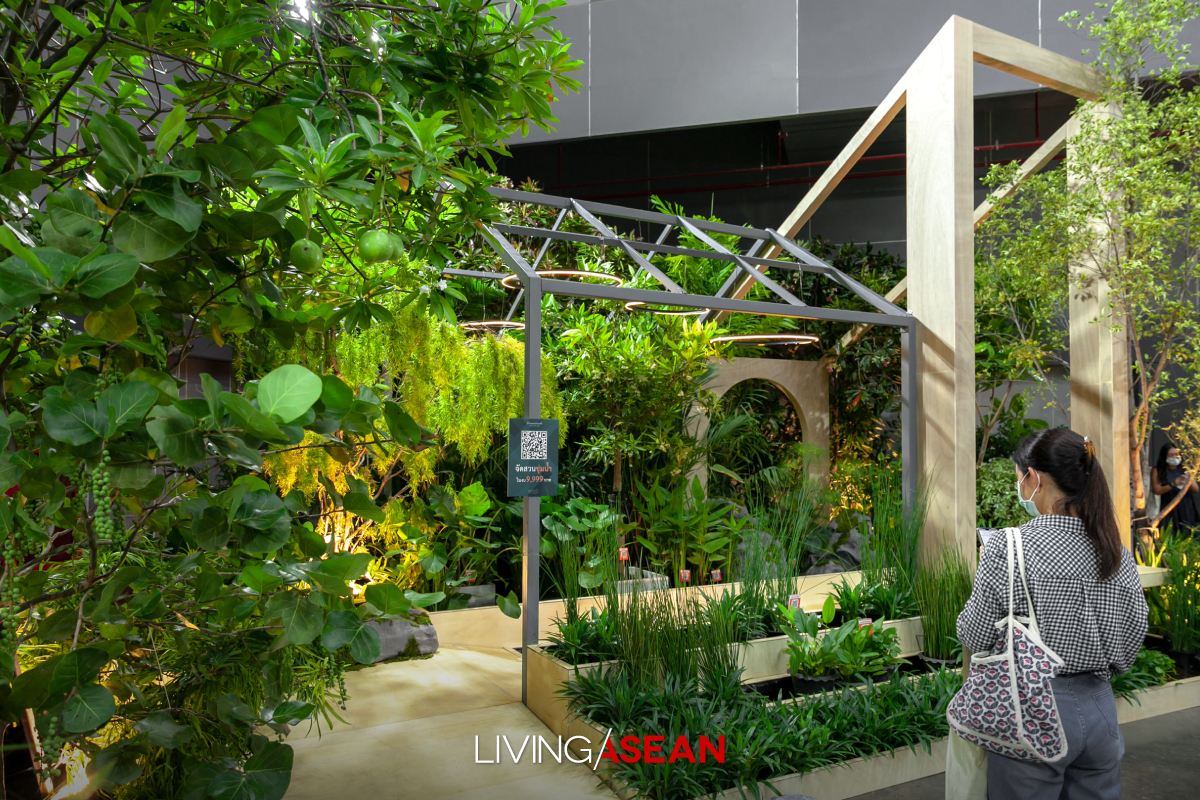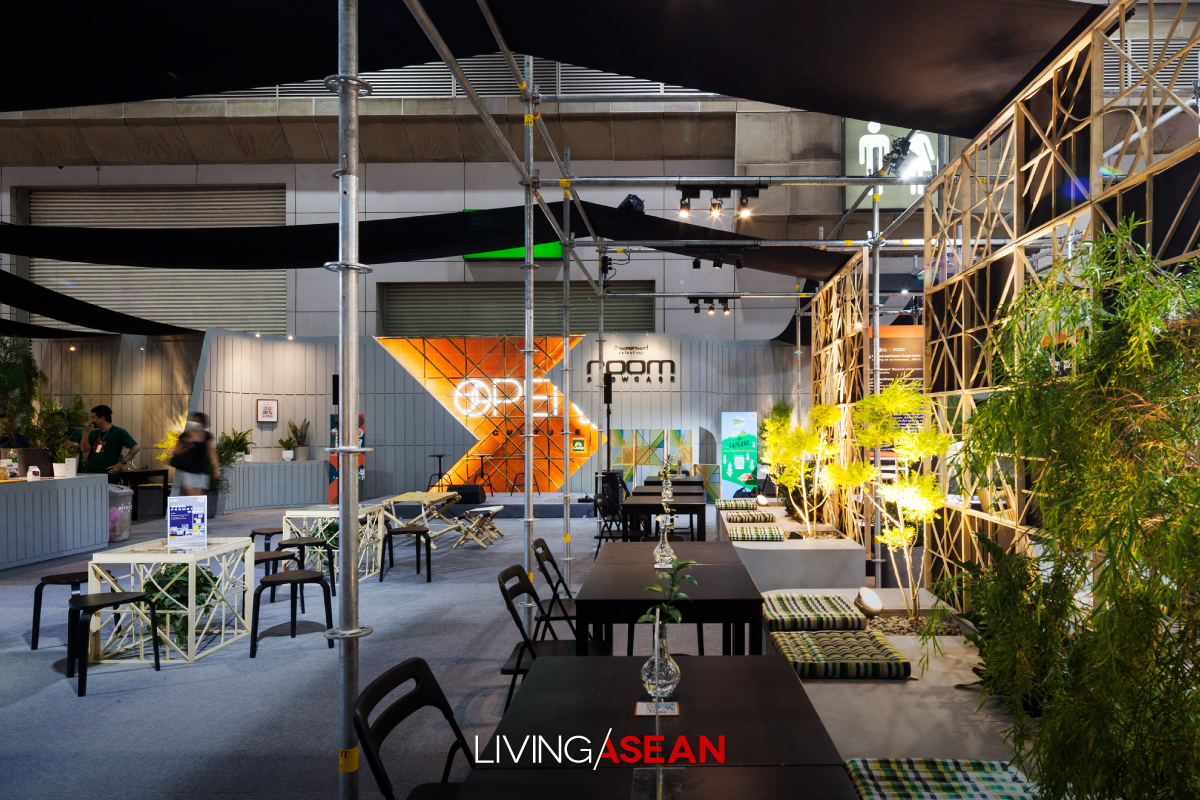 "Open Space", room Magazine Showcase
Discover, connect, and keep yourself updated of developments in design, space utilization, furniture, and home decorations the moment you come in through the main entryway at Hall 101. Here, the concept of "Open Space" is featured prominently to call your attention to how spaces can be made to serve a variety of functions, from a rest area to common area and workspace that makes a good first impression. The semi-outdoor design gives a sense of openness and connectivity reminiscent of a home and corridor restaurant that's comfortable, exotic and warm.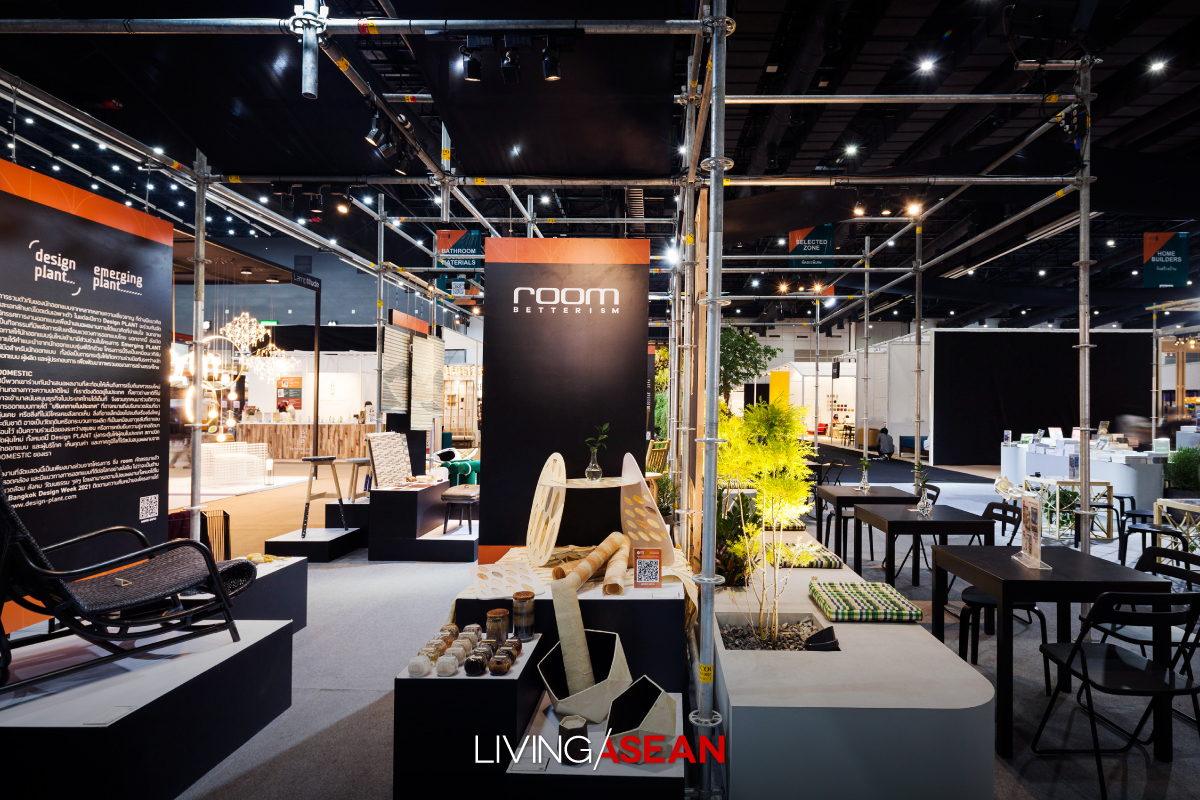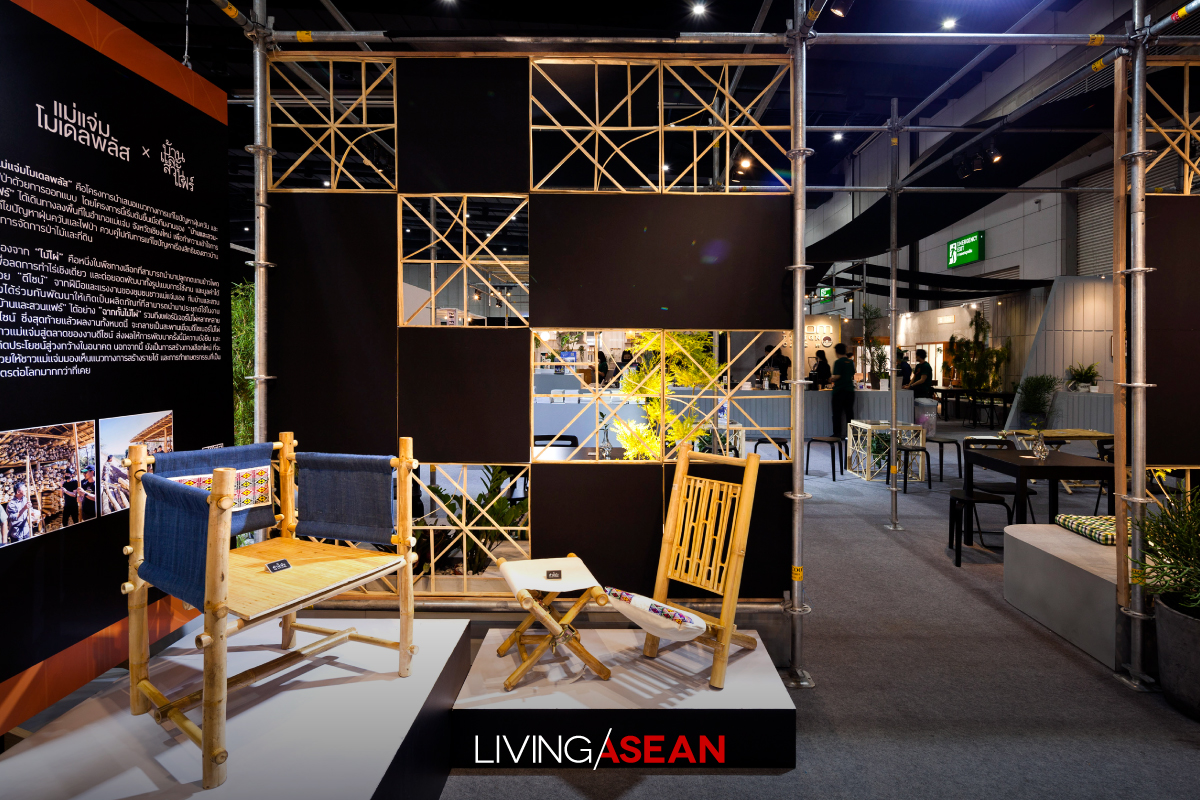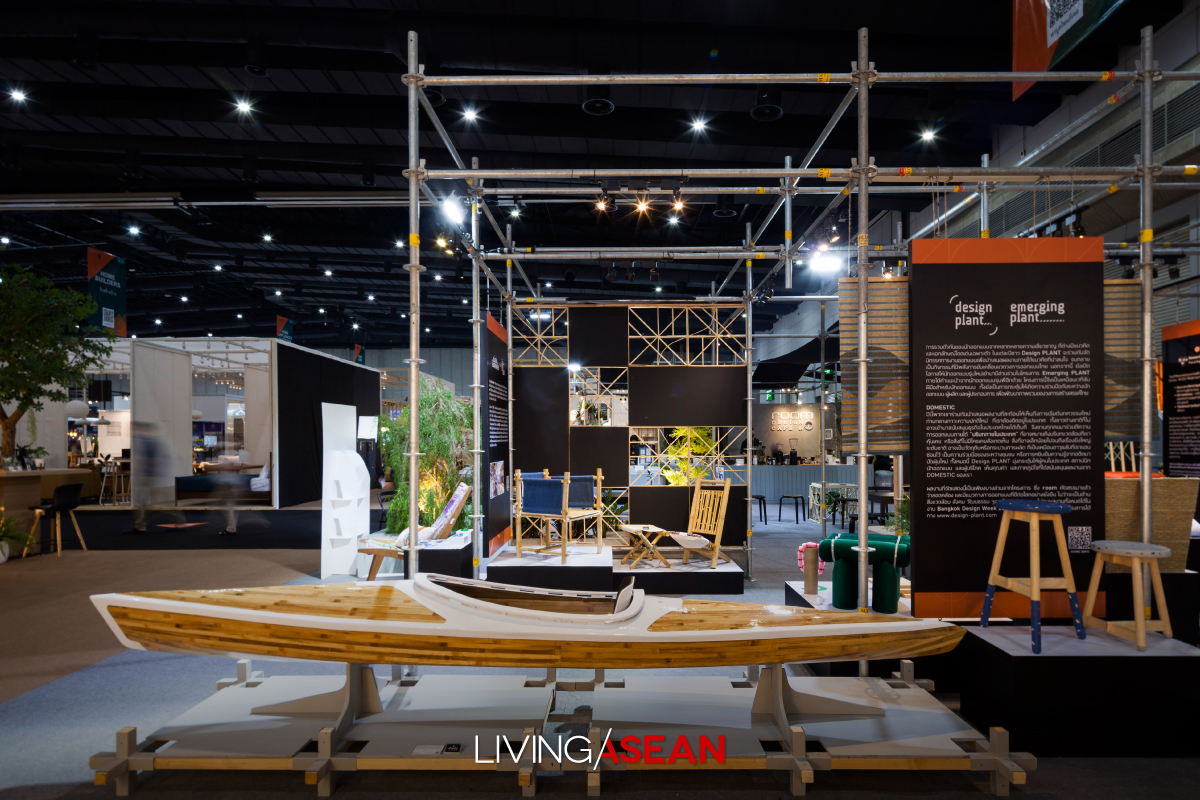 The room Magazine Showcase is the coming together of a bookstore, café, and music, plus an exhibition on the concept of Betterism, which essentially is about good design for better society. Here, custom products by groups of individuals as well as private and government sectors are on display. They include bamboo furniture that's the product of a collaboration between BaanLaeSuan and Mae Jaem Model Plus, a social enterprise. In essence, it's about increasing production at community levels.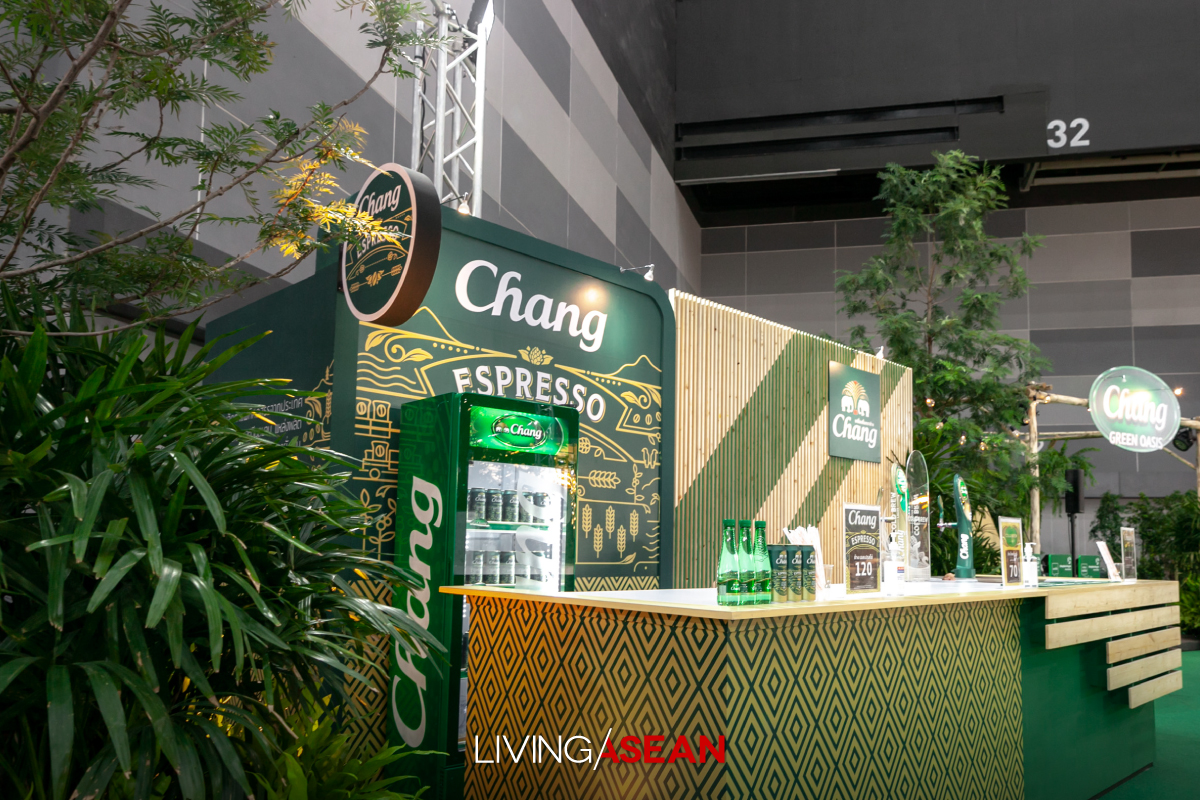 Chang Green Oasis
Tired from too much walking? Why not sit down and relax at Chang Green Oasis? Decorated with gorgeous greenery, it's a rest area designed to accommodate exhibition goers. You will love live music. Plus, there are plenty of refreshing drinks to satisfy every thirst, including Asian Blend coffee. Give it a try.
Story:  Sarayut Sreetip-ard, Special Activity, BaanLaeSuan Magazine
Photo: Soopakorn Srisakul, Nuntiya