As we welcome the start of a New Year with enthusiasm and renewed hope, it's good to look back and see how far we have come.
// Thailand //
Story: Samutcha Viraporn / Photo: Rithirong Chanthongsuk, Samutcha Viraporn
A lot has changed since the time of Venice of the East, for which Bangkok was lovingly known. Along came the railway system that ushered in an era of mass travel, followed by the building of many transport routes. As people's lifestyles changed, shopping malls were mushrooming everywhere, and mass transit light rail systems were introduced. Now it's a city of skyscrapers. See what it's like then and now.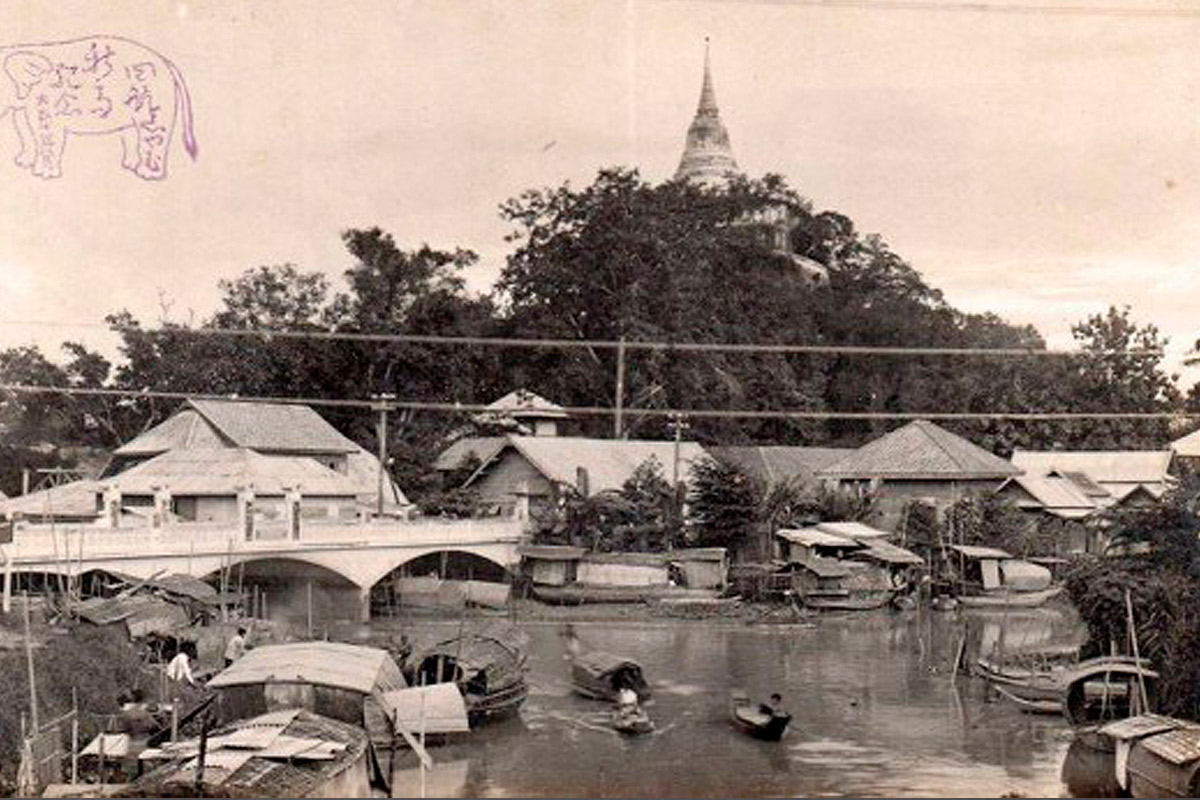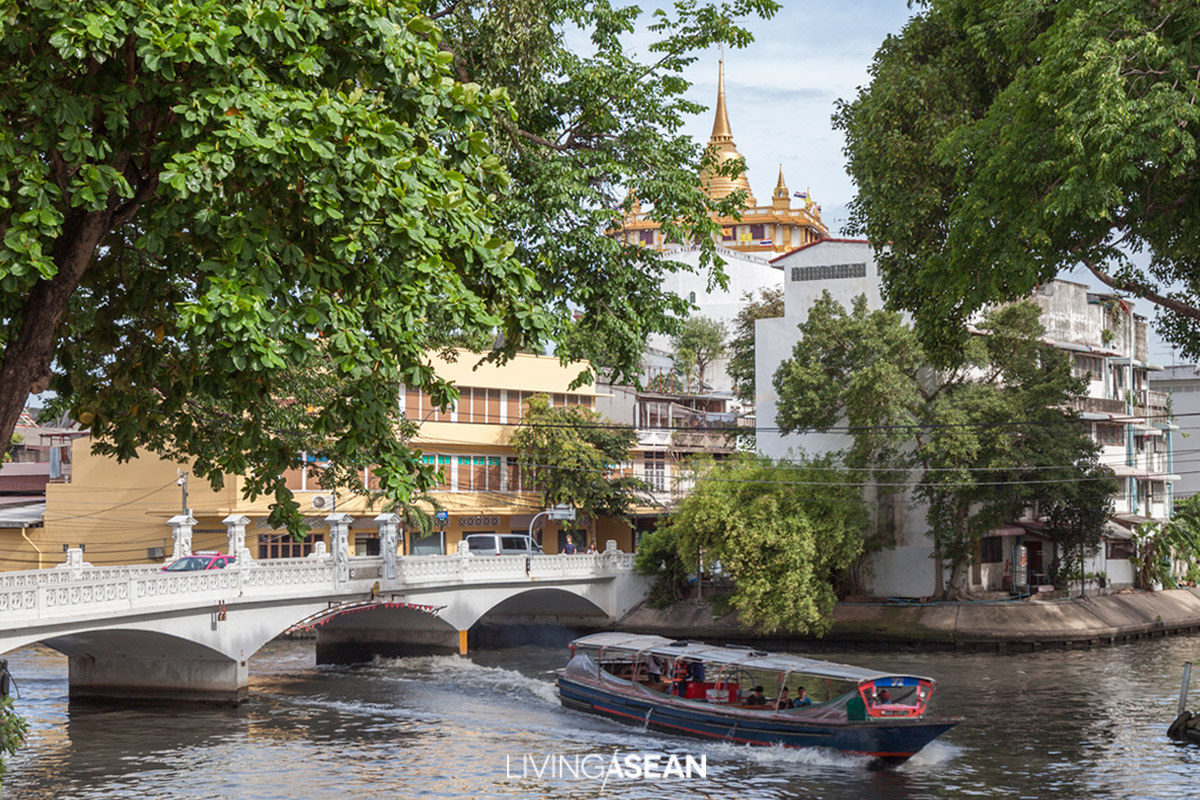 Built in the reign of King Rama V, the Stupa of the Golden Mount dominates the skyline above the junction of two canals, Ong-ang and Mahanak, main routes for travel by water since the early days.
---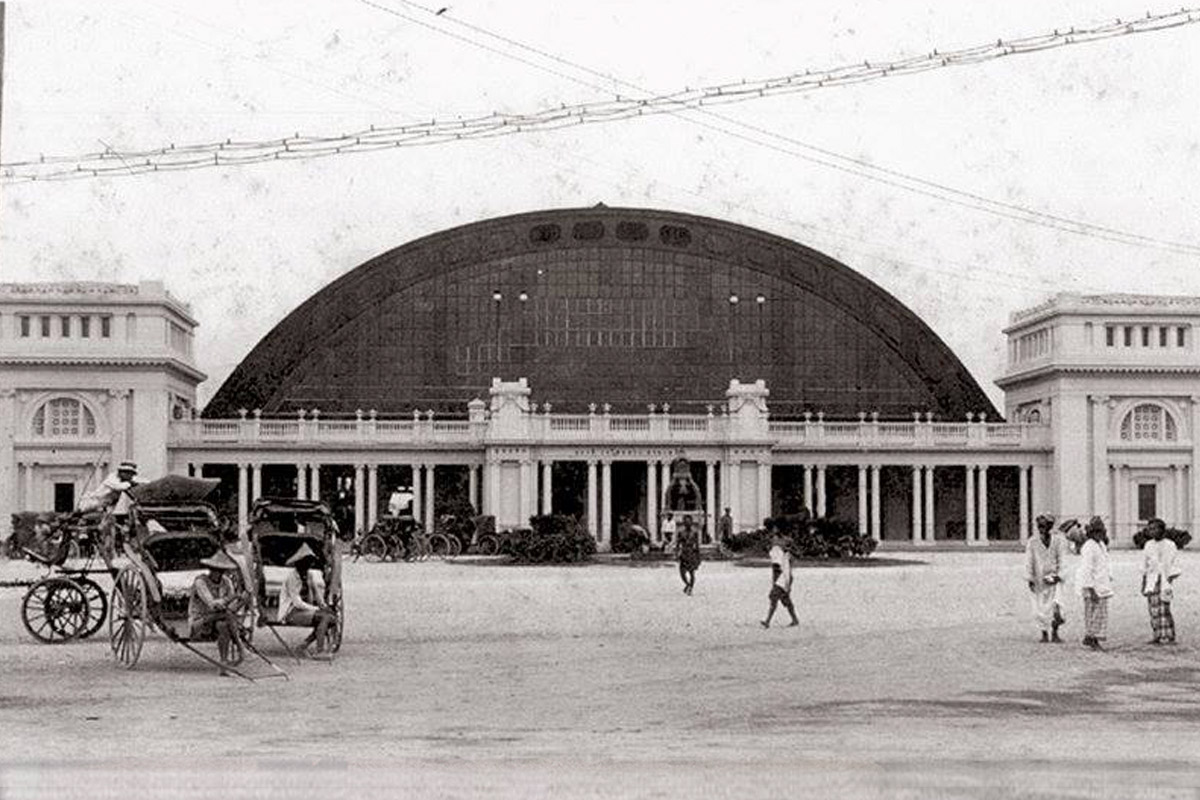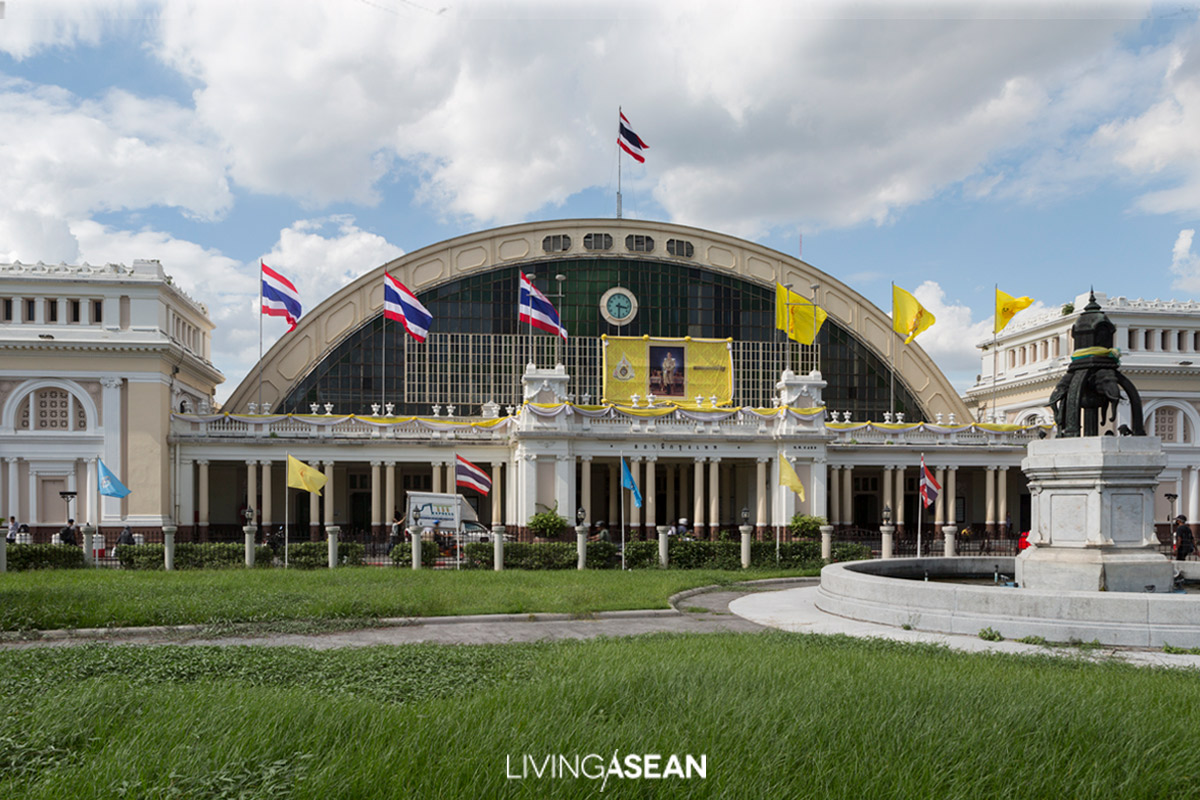 Bangkok Railway Station, also known as Hua Lamphong, then and now.
---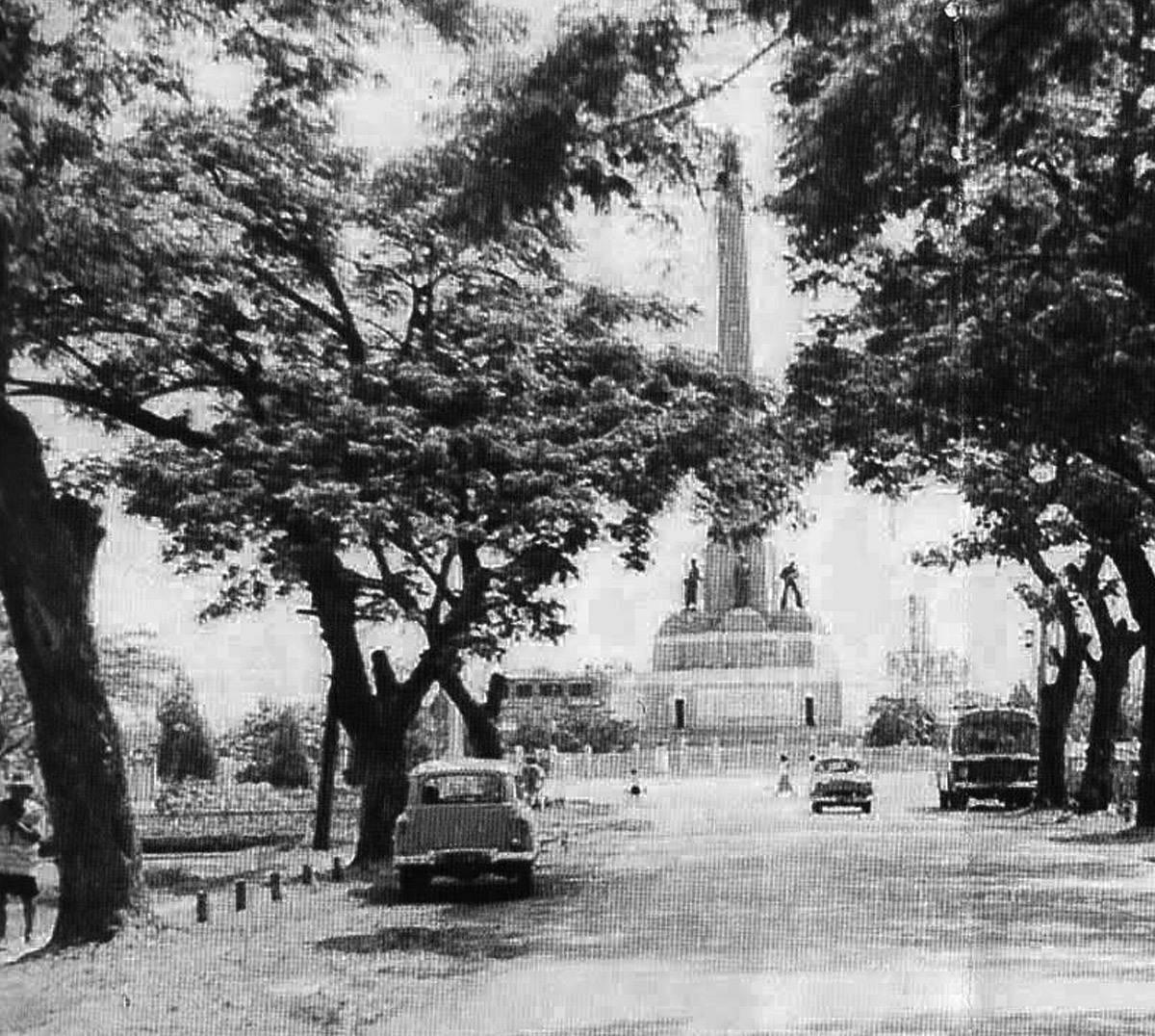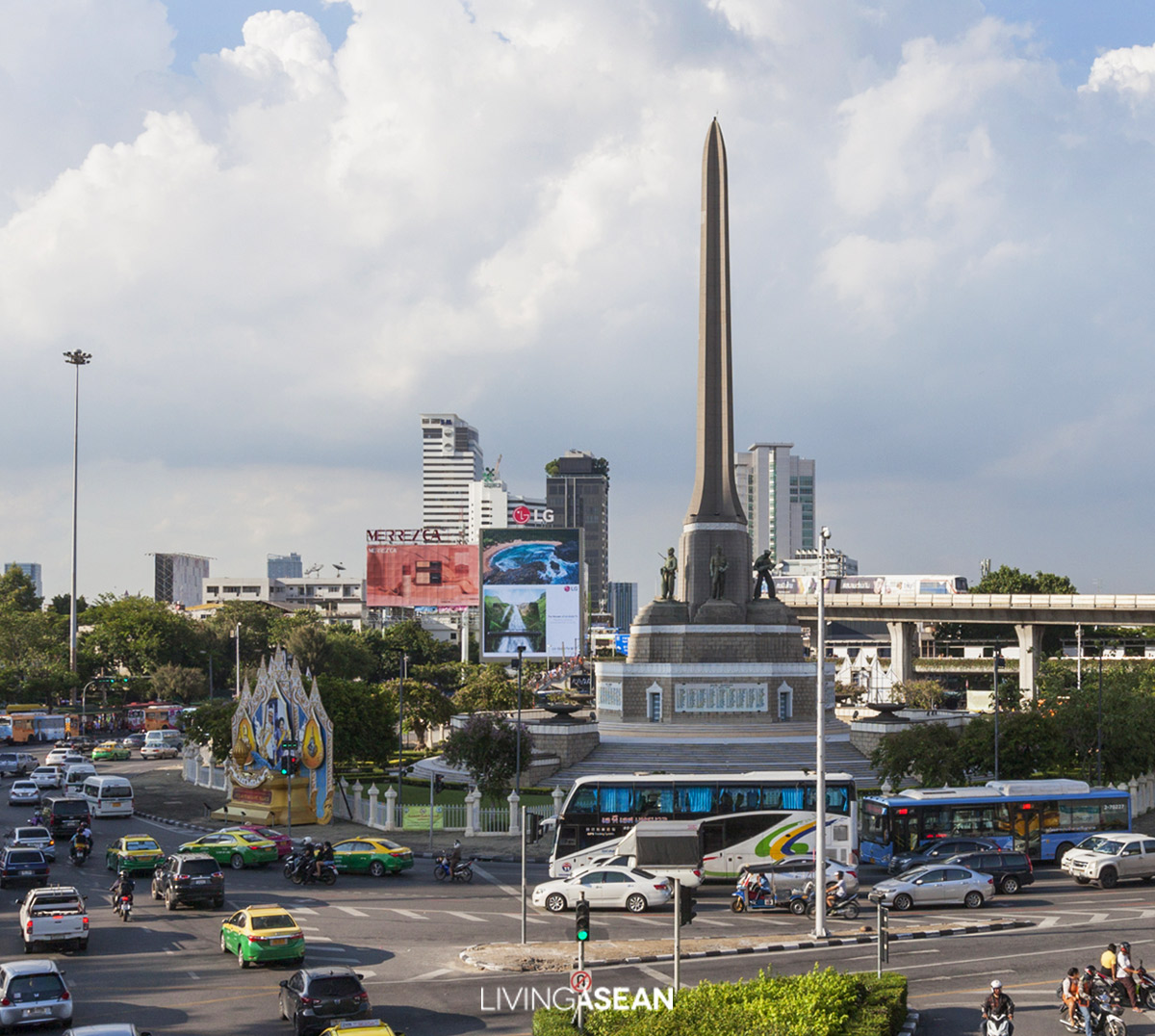 Completed in 1942, the Victory Monument serves as Kilometer Zero on major routes linking Bangkok with other parts of the country. It was designed by famous architect M.L. Poum Malakoul.
---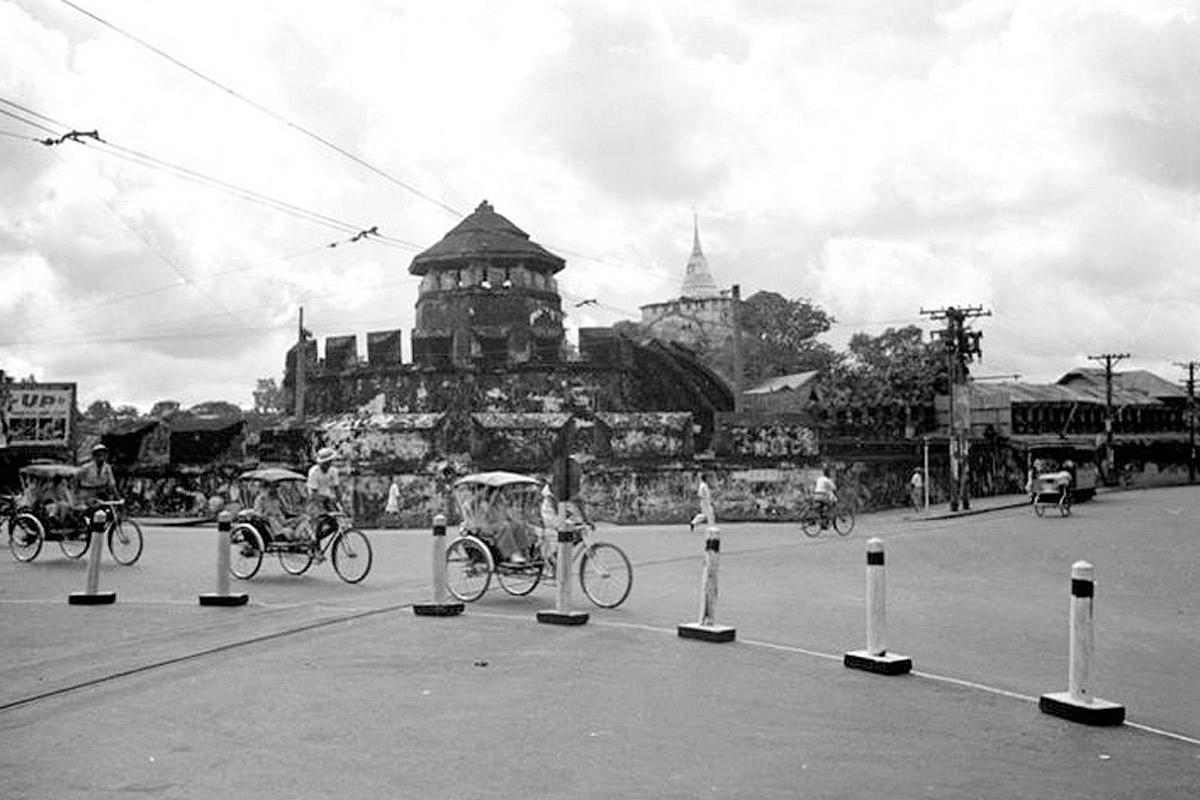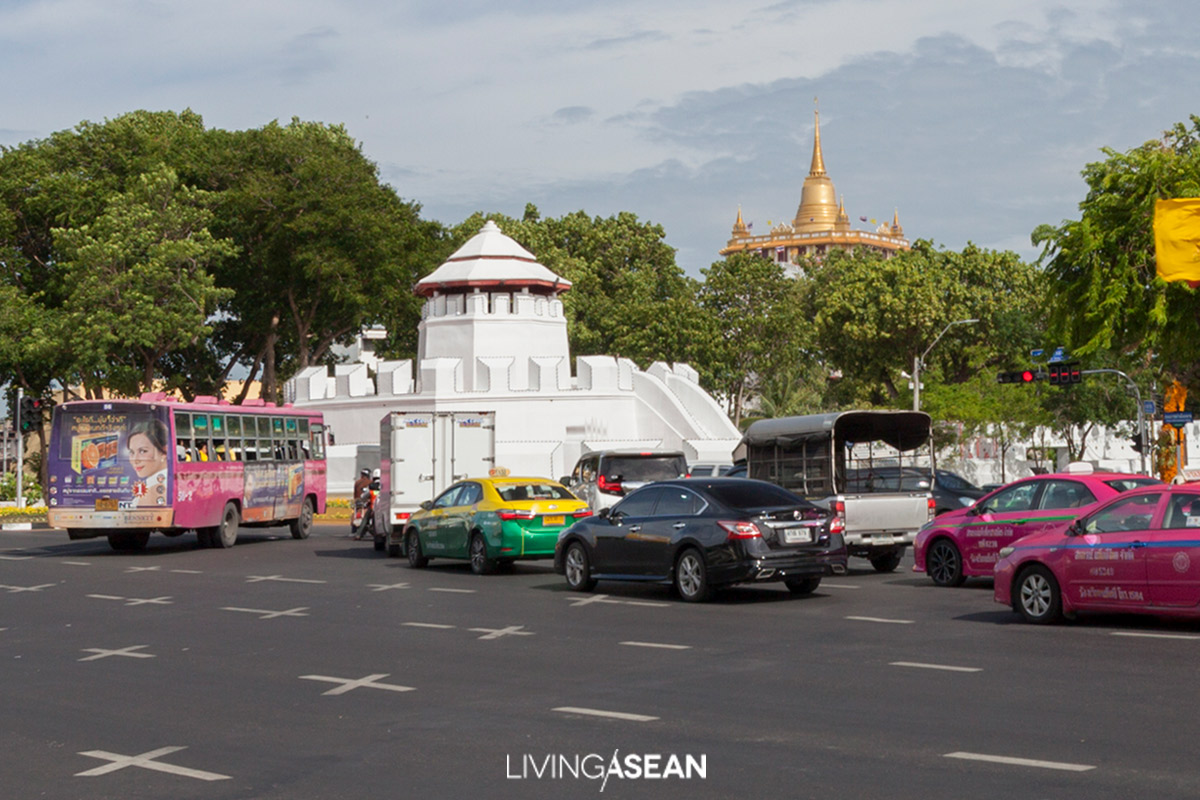 The historic Mahakan Fort overlooks Ratchadamnoen Avenue with the Stupa of the Golden Mount in the backdrop.
---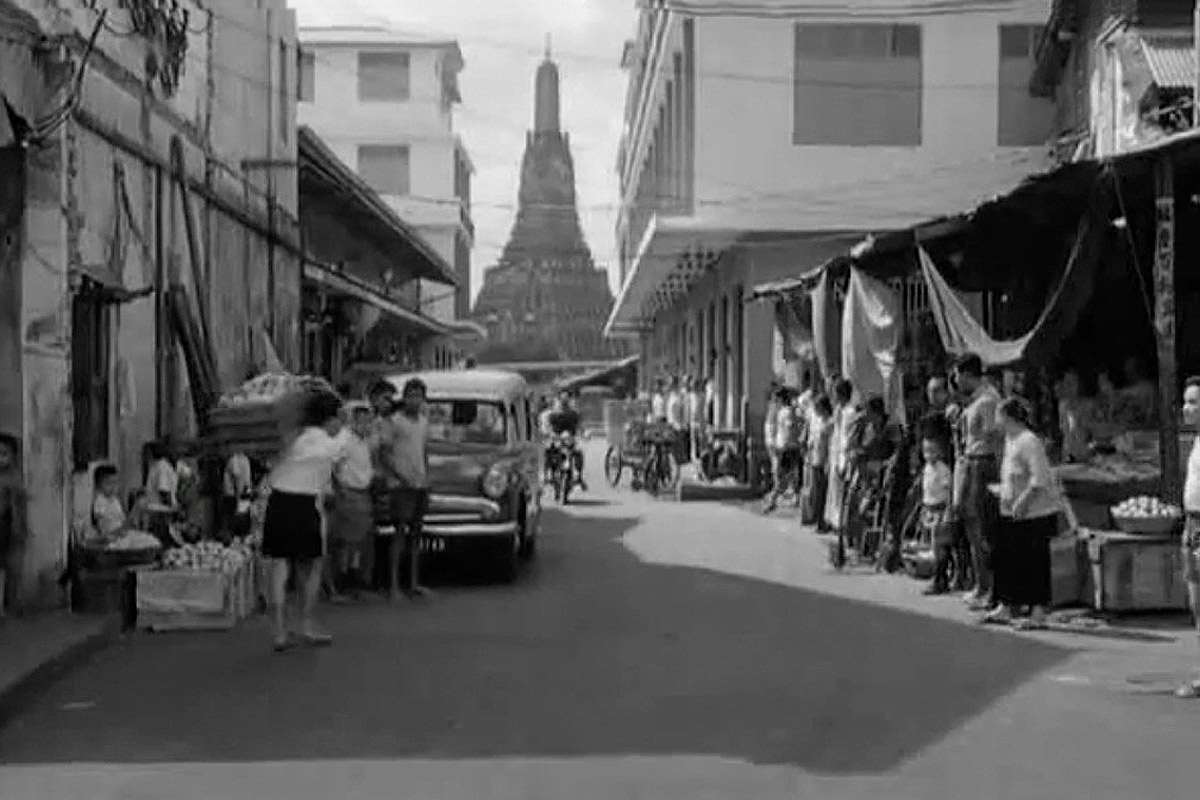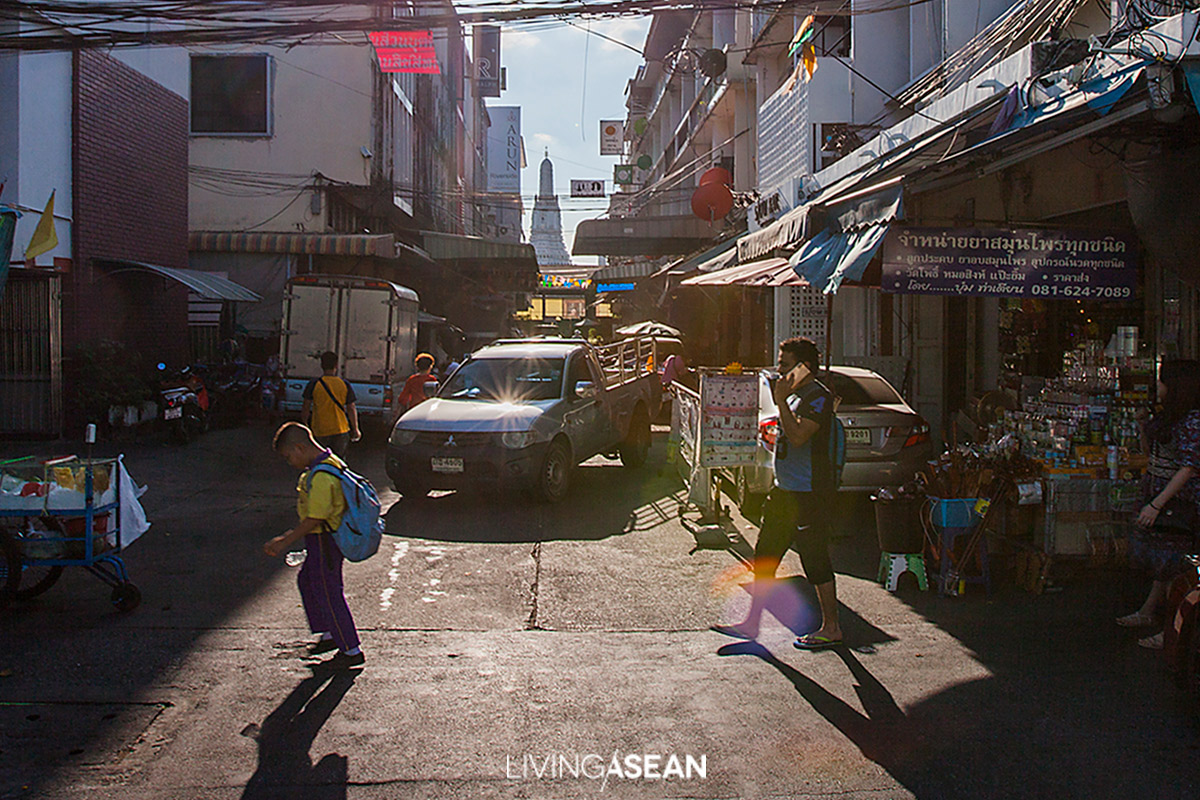 A bustling street market opposite the Temple of Dawn is home to river view hotels, among them Sala Rattanakosin and Sala Arun.
---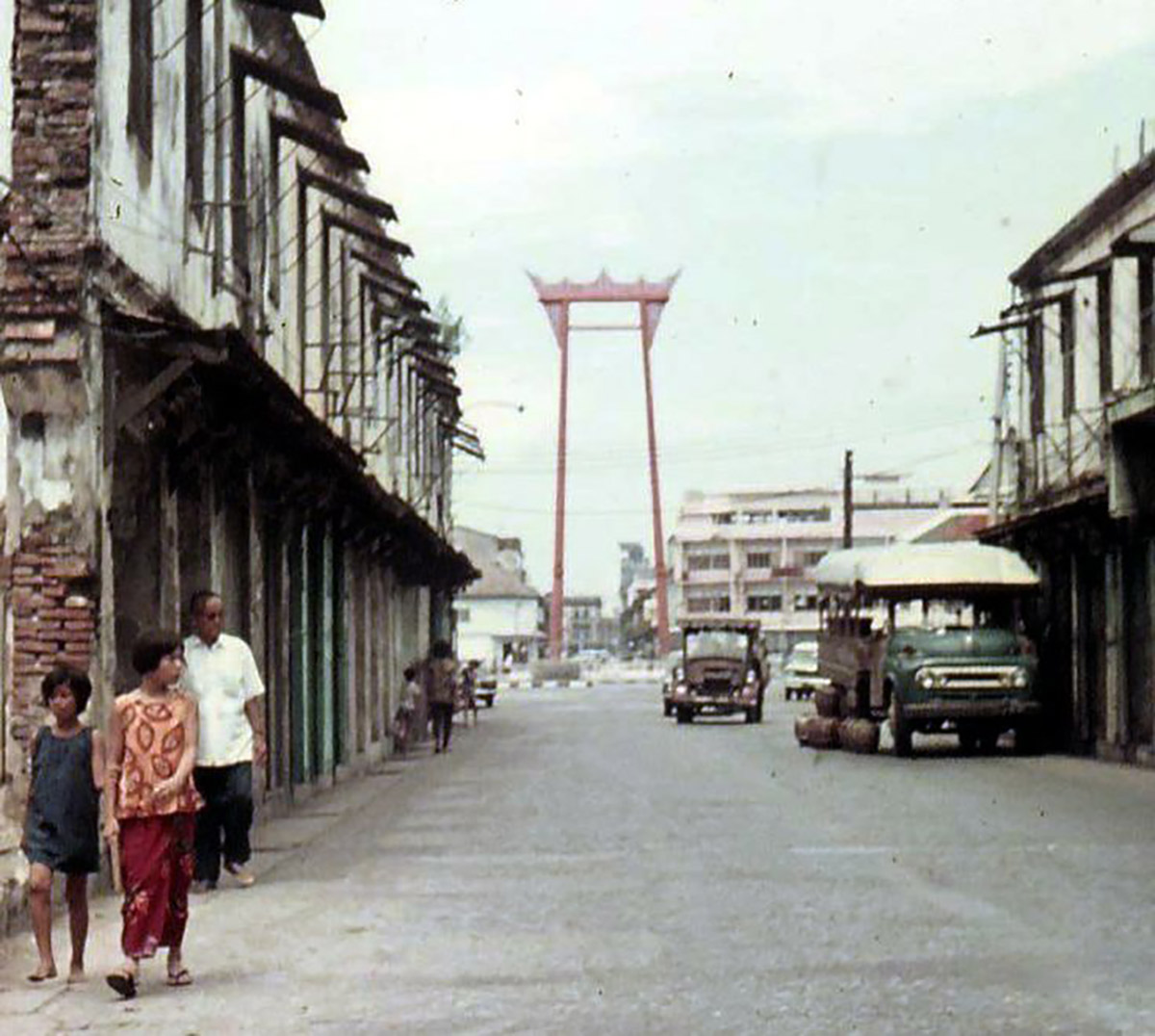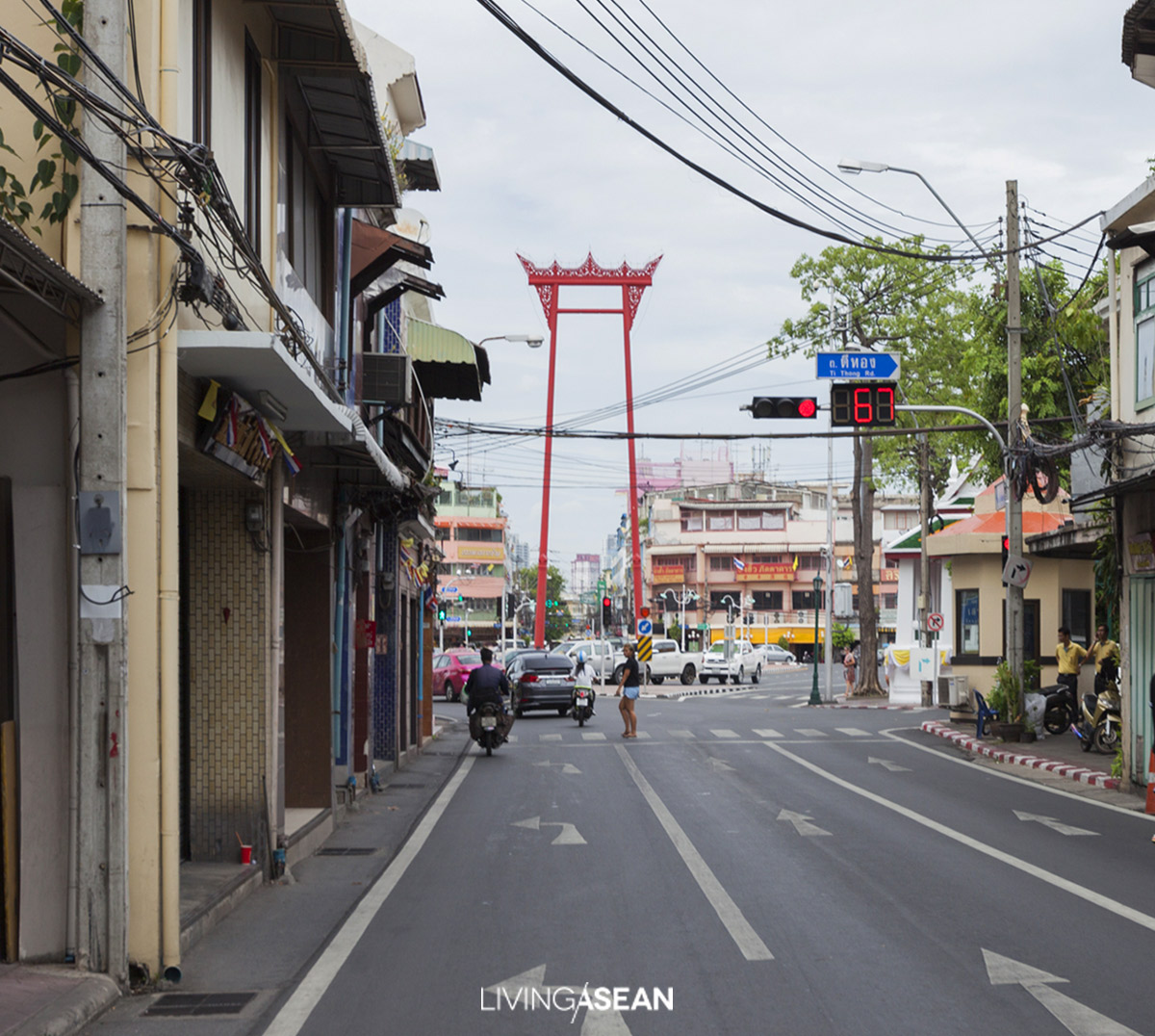 The Giant Swing bespeaks the influence of Brahmanism on Thai society in olden days.  The swing is gone now; only the red tower remains in front of Wat Suthat Thepwararam.
---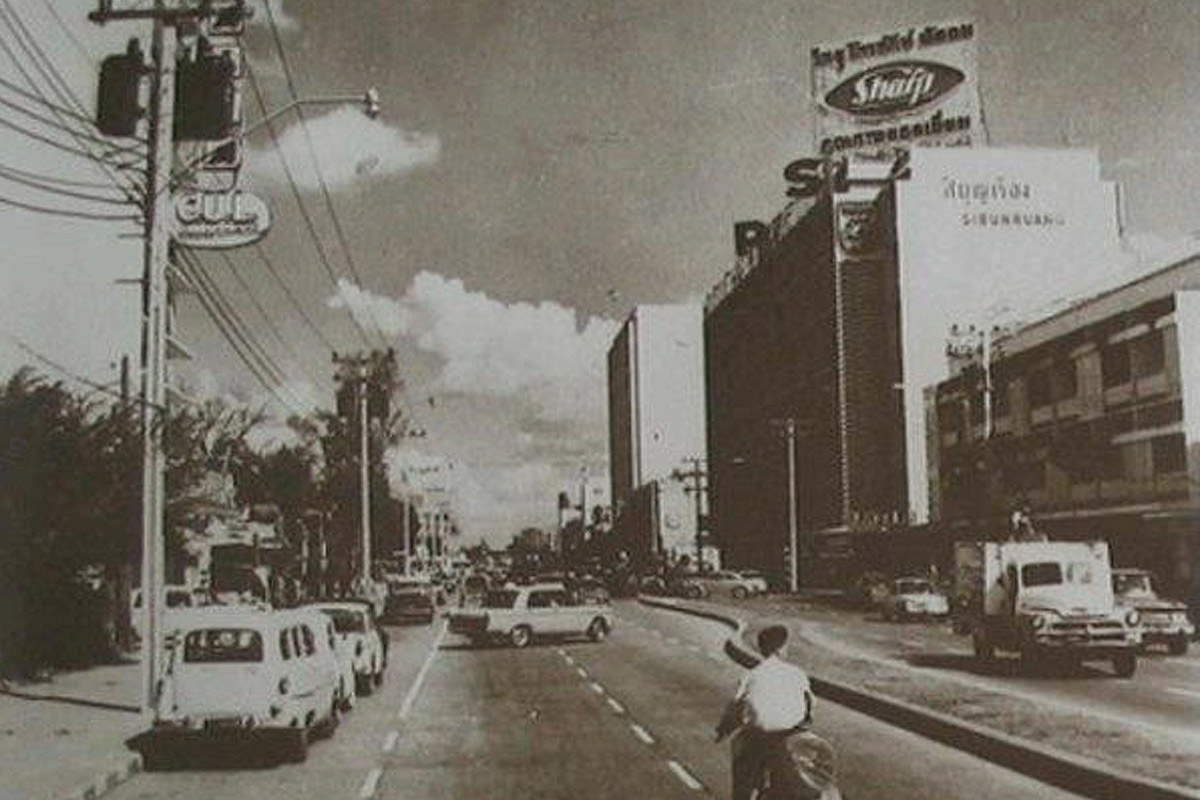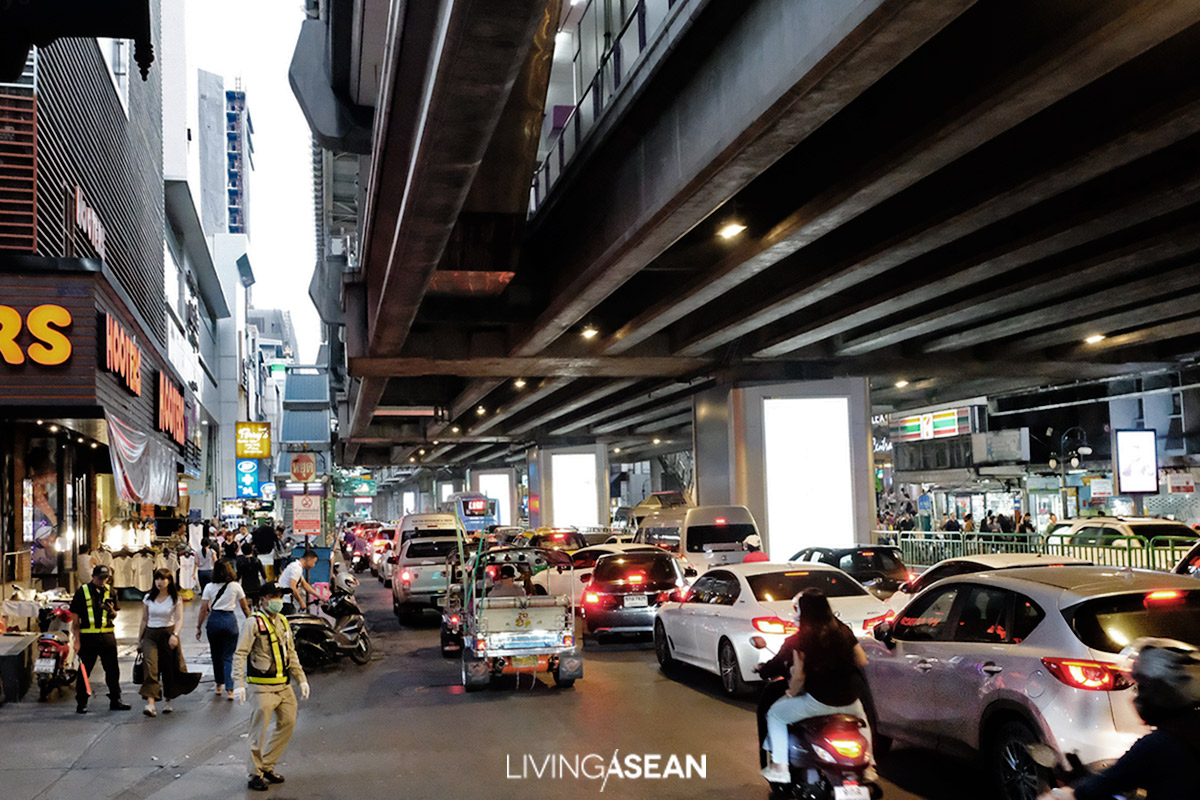 Above, Silom Road in its early days. Below, the vibrant central business district is served by passenger rail transport — the elevated BTS and underground MRT. The Siboonrueng Building, a familiar sight on Silom, is scheduled for a teardown to make room for a new project.
---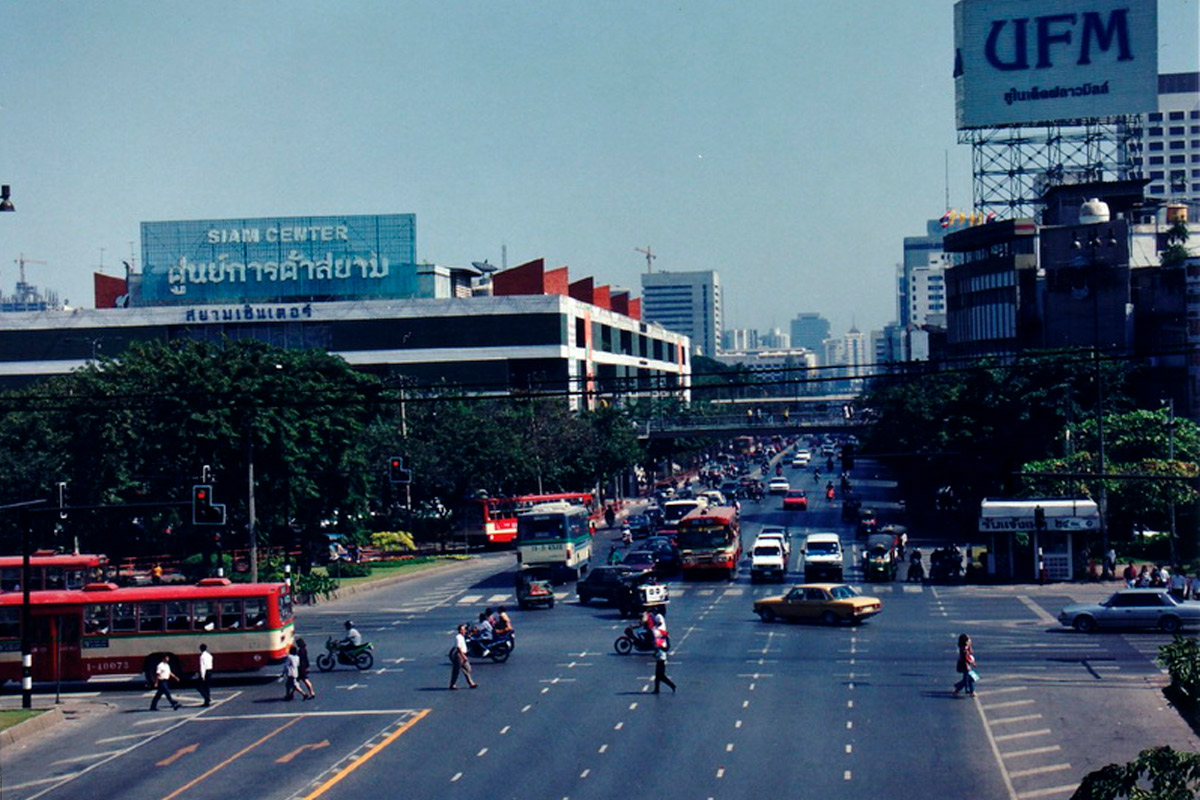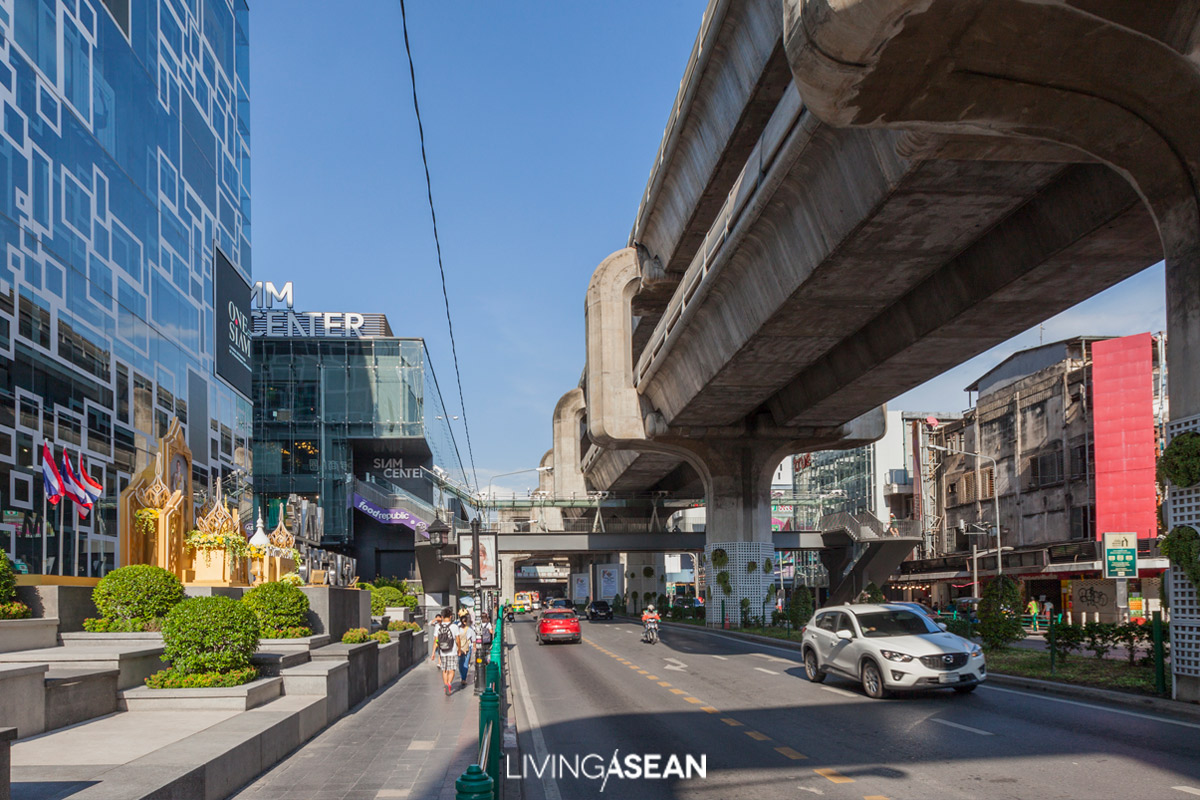 Siam Center, then and now. The busy intersection in Pathumwan District has become a passenger rail transport hub conveniently linked to business and shopping destinations via the Skywalk.
---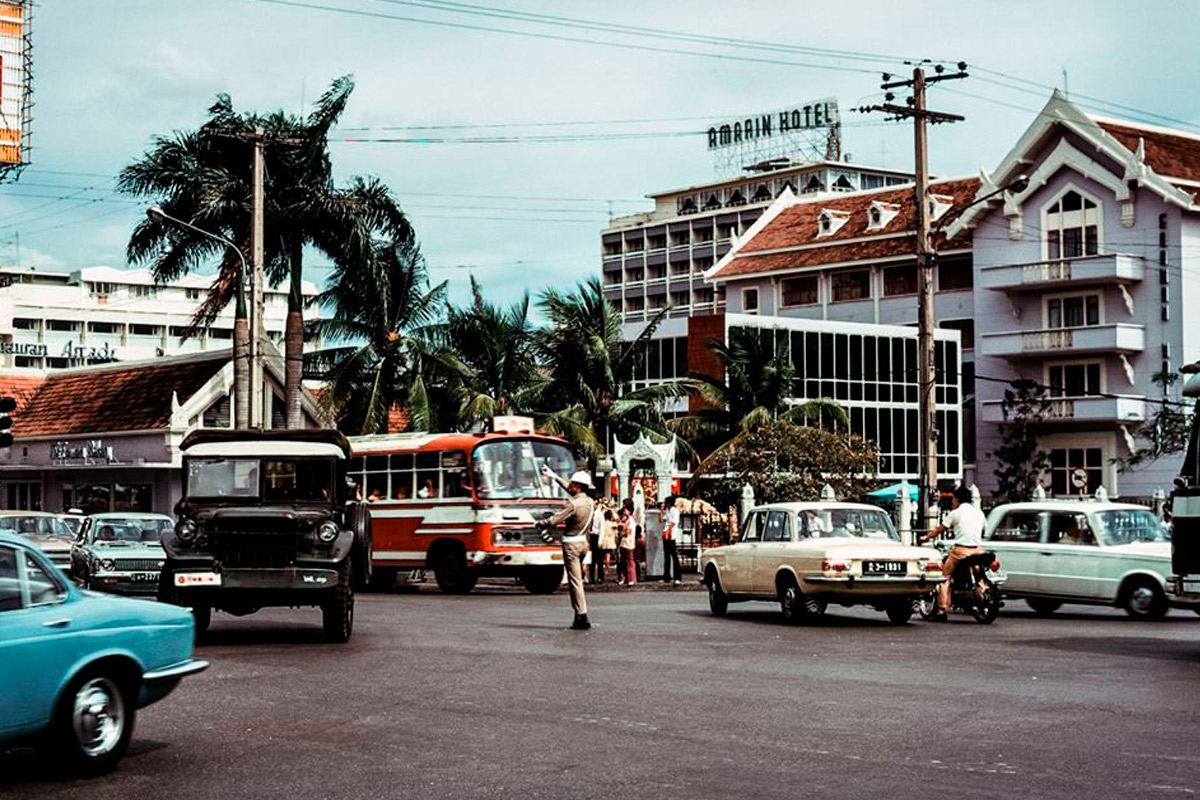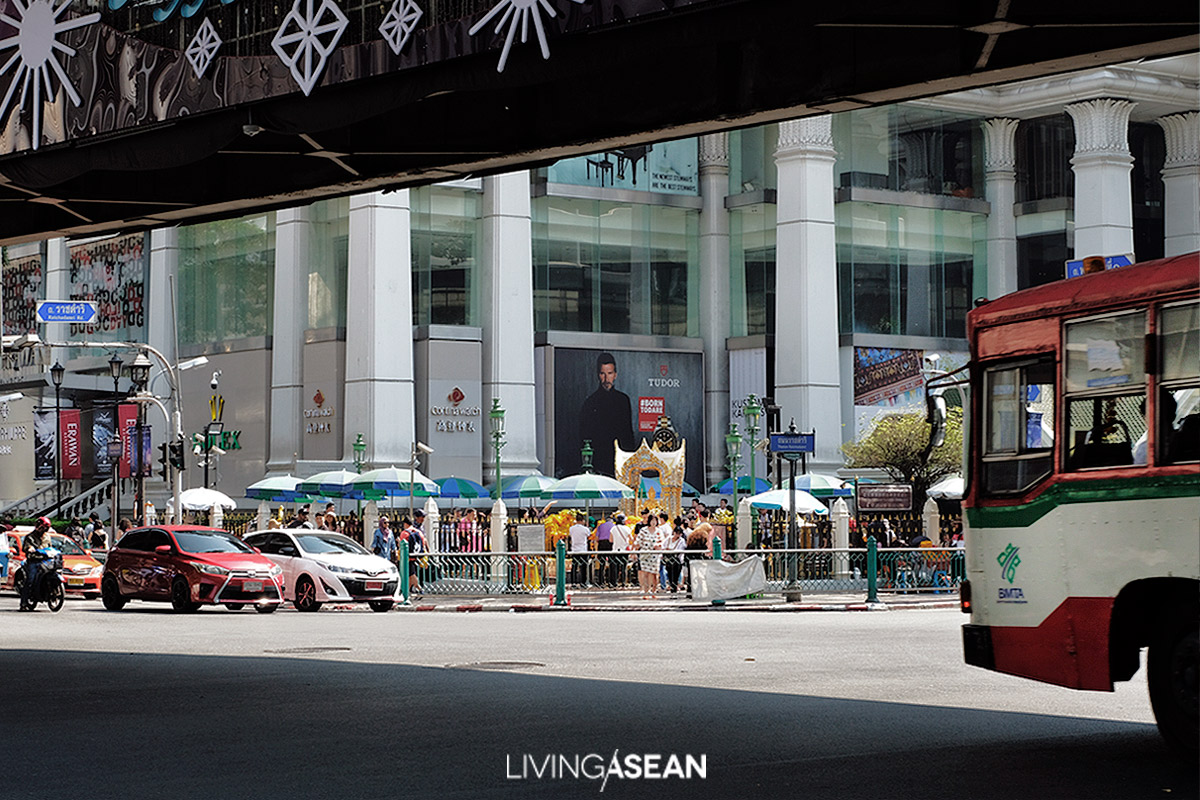 Ratchaprasong Intersection, then and now. The area is home to the Erawan Shrine, a widely revered Brahman shrine erected in 1956.
---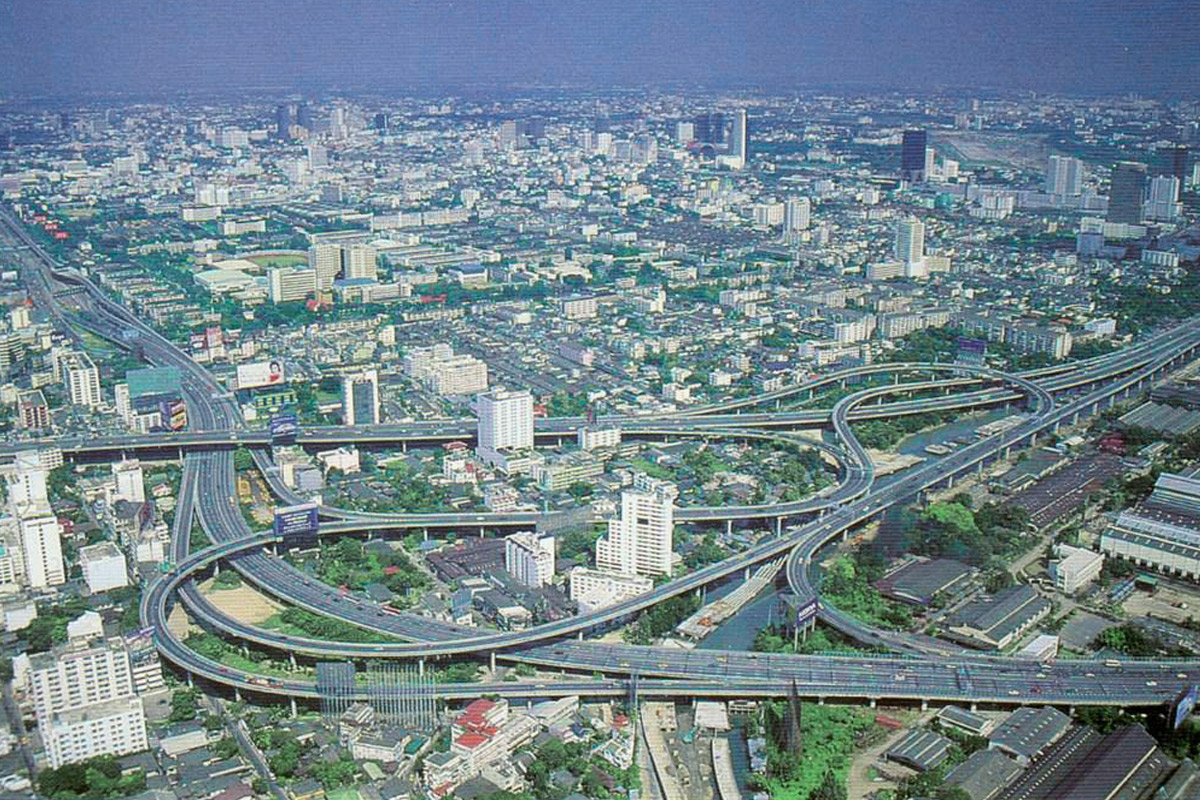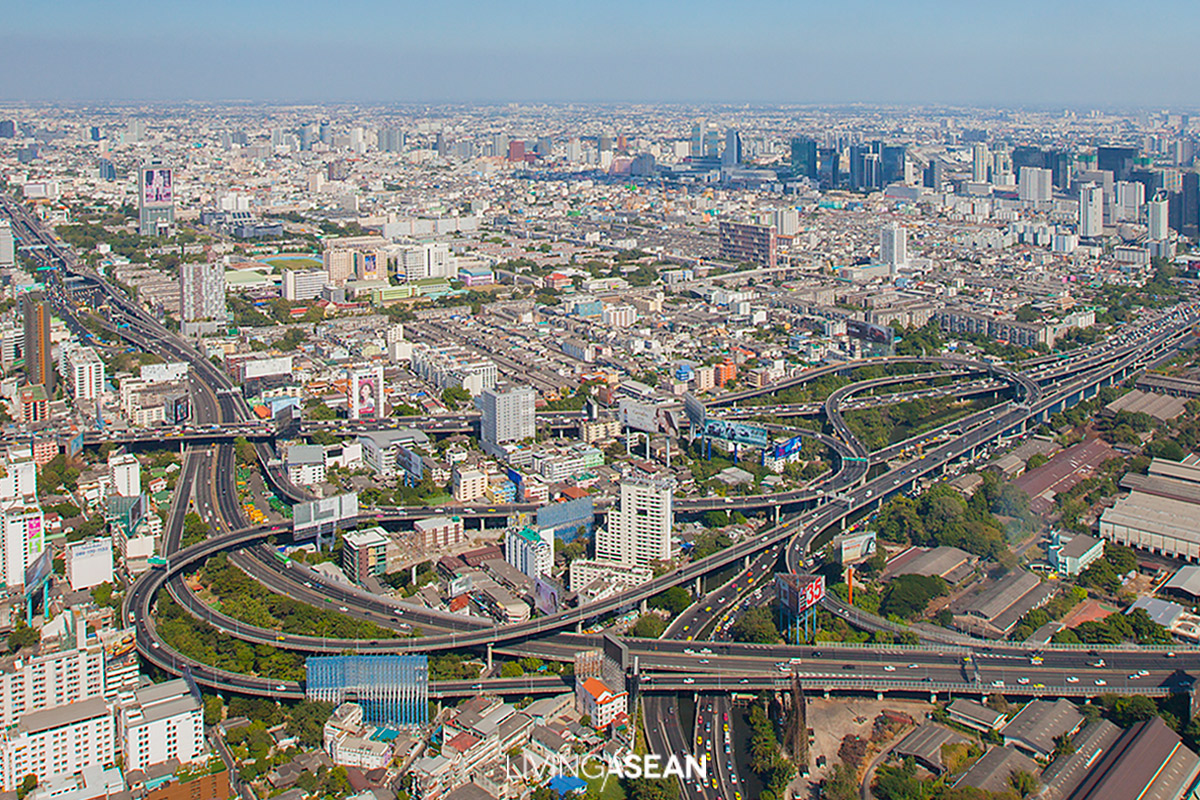 Views from the top of the Baiyoke 2, tallest building in Bangkok from 1997 to 2016.
---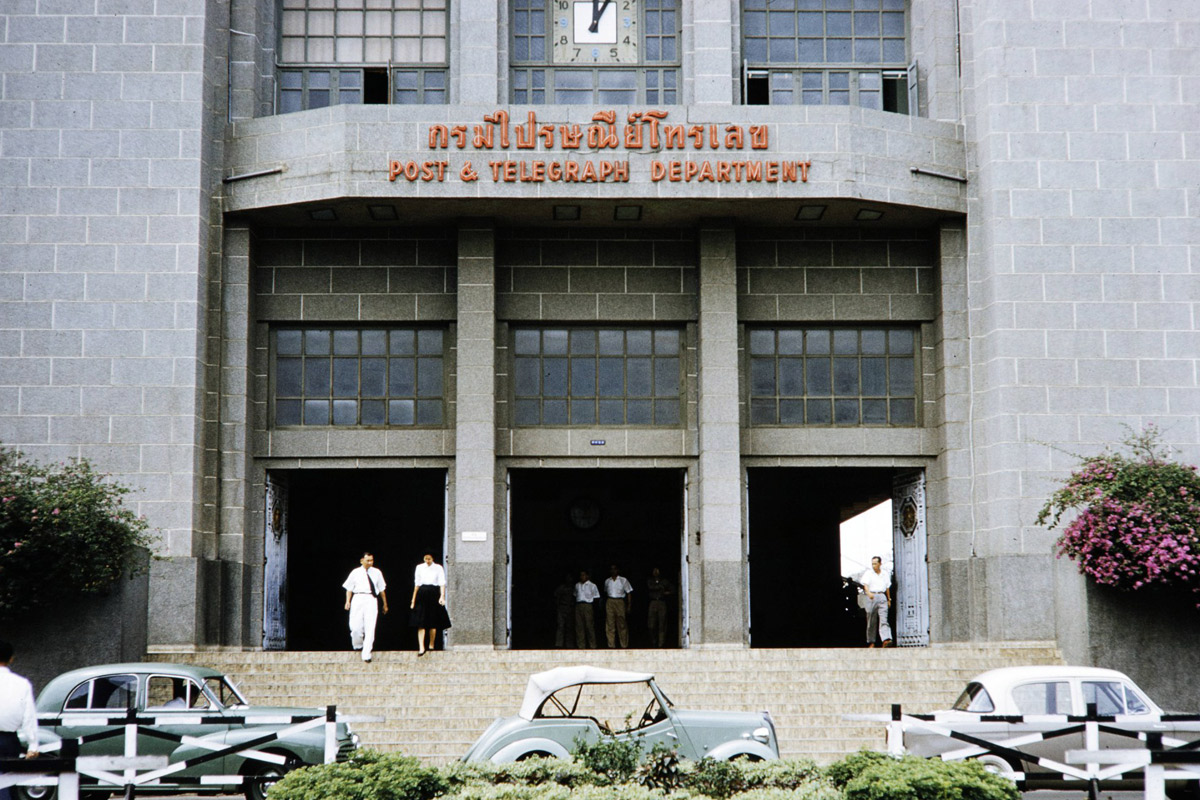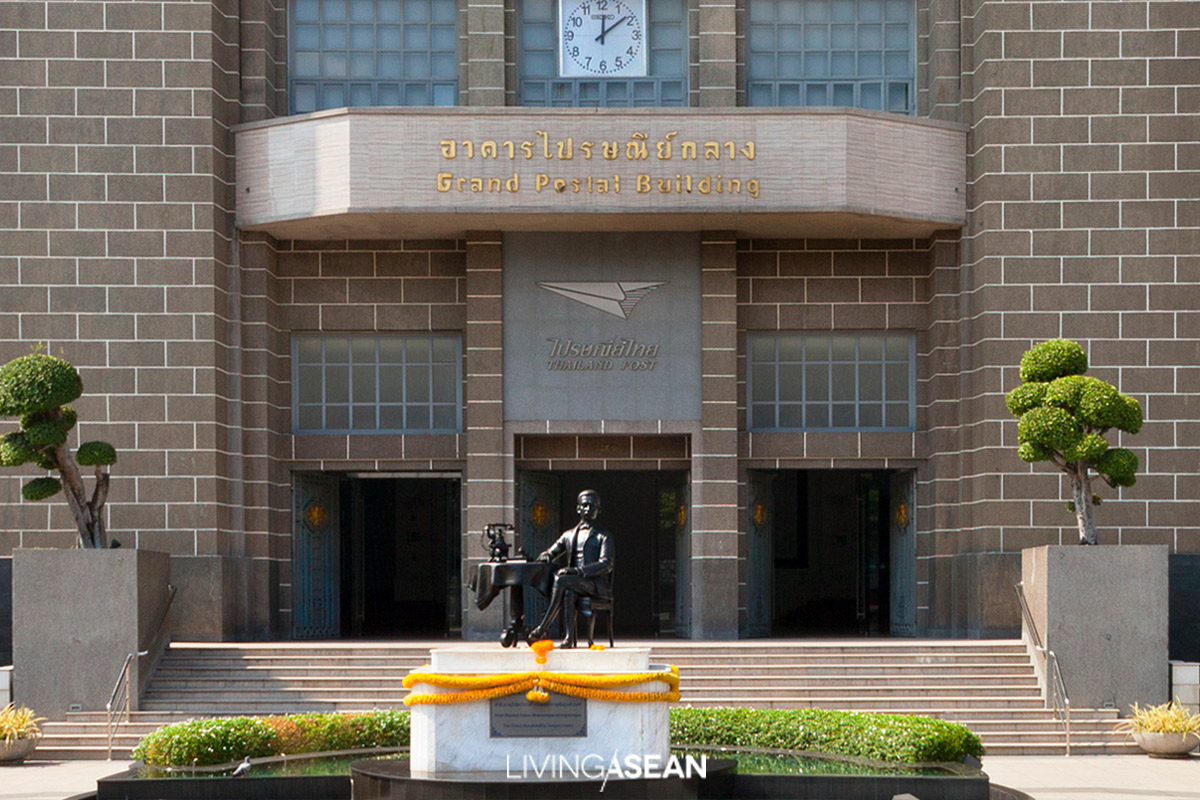 Back in the day, the Post and Telegraph Department doubled as the Central Post Office in Bangrak District. There's a river pier at the rear of the building that once upon a time was a British consulate. Nowadays, it's home to the TCDC, Thailand Creative and Design Center.
---
You may also like…