Jade has been cherished over many centuries. There is something about it to hold dear. The green ornamental stone is considered a lucky charm by the Chinese people. It symbolizes purity, kindness and virtue of moral good.
/// THAILAND ///
Story: Samutcha Viraporn /// Photography: Soopakorn Srisakul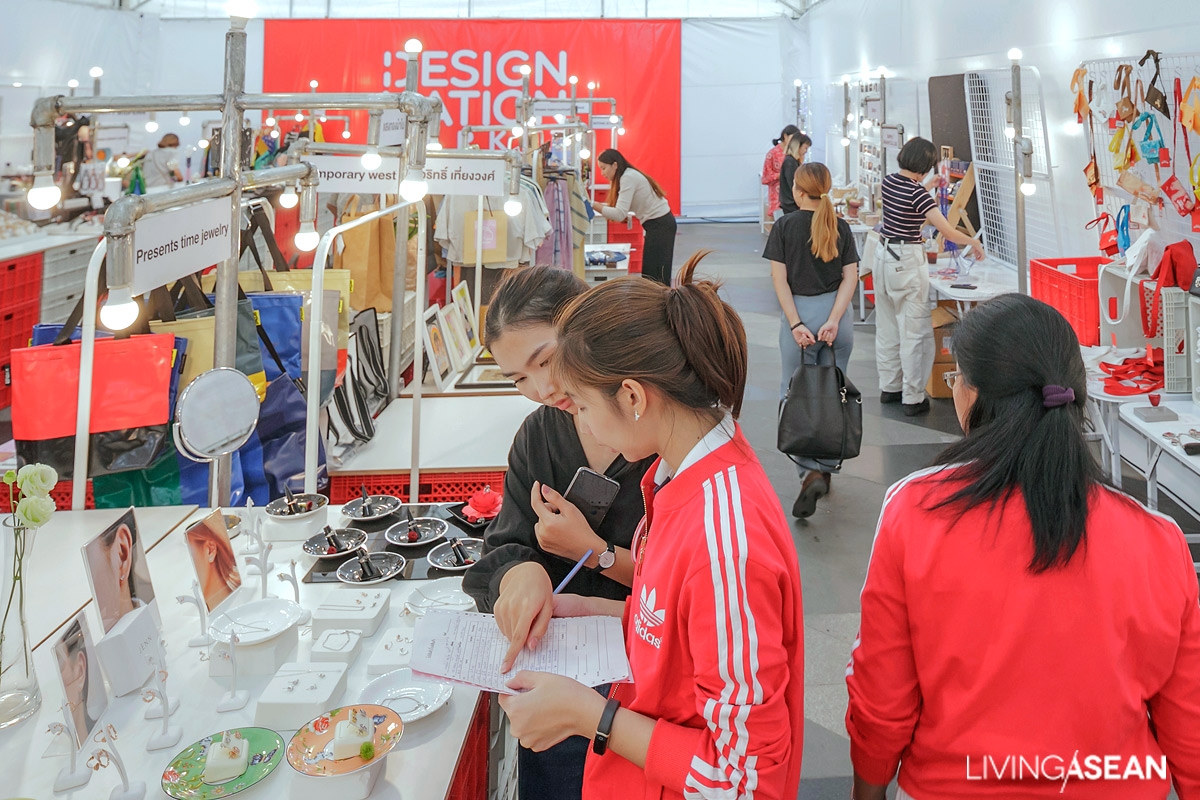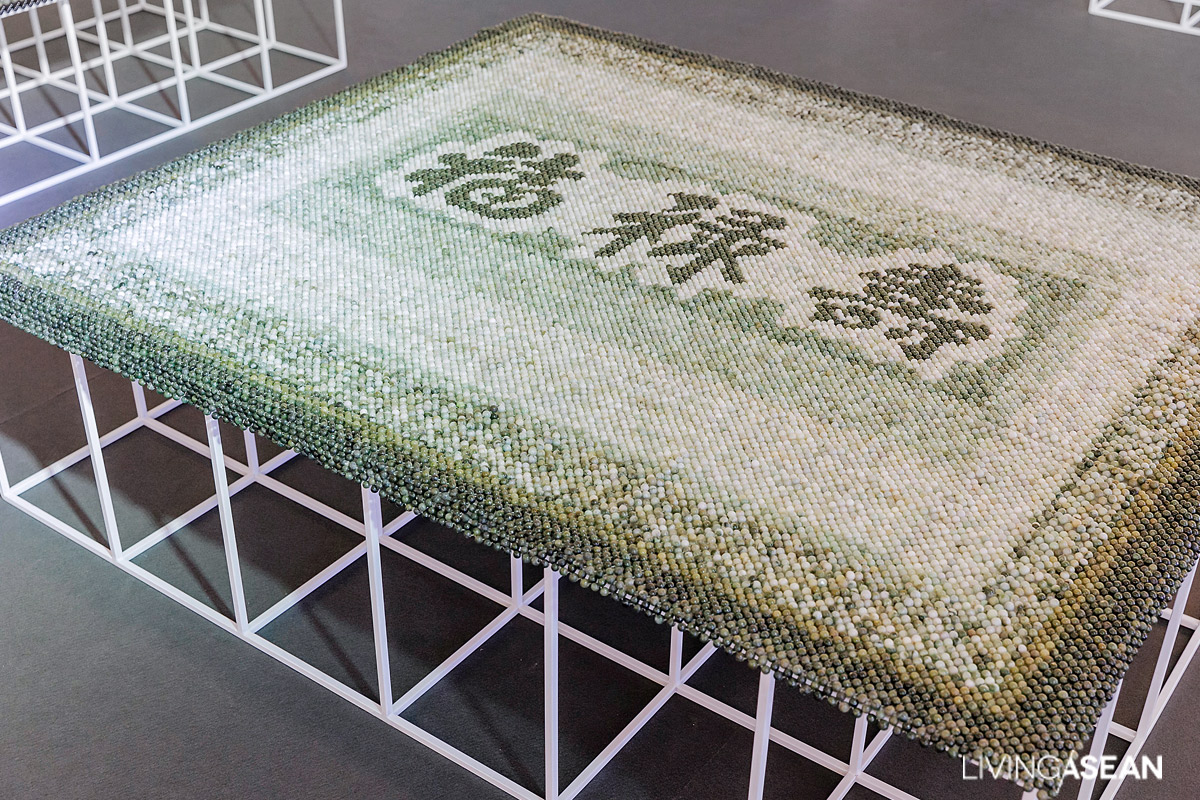 A part of people's lives from time immemorial, jade has evolved into an artistic tradition. In China it has a specific connection with folk medicine and long-established cultural expressions.
Aficionados of jade shouldn't miss a handicraft exhibition that's taking place now at Siam Paragon. The focal point of the show is a beautifully handcrafted jade mat made of about 27,000 green stone beads. The exhibition known as "Design Nation" is happening until November 17.
The jade mat on display is designed by Panitsara Hongthanadecho and made by a team of highly skilled craftswomen from Myawaddi, Myanmar. The green stone is believed to have the power of giving delight and arousing admiration. It's in demand for its spiritual and healing properties relating to traditional Chinese art and culture.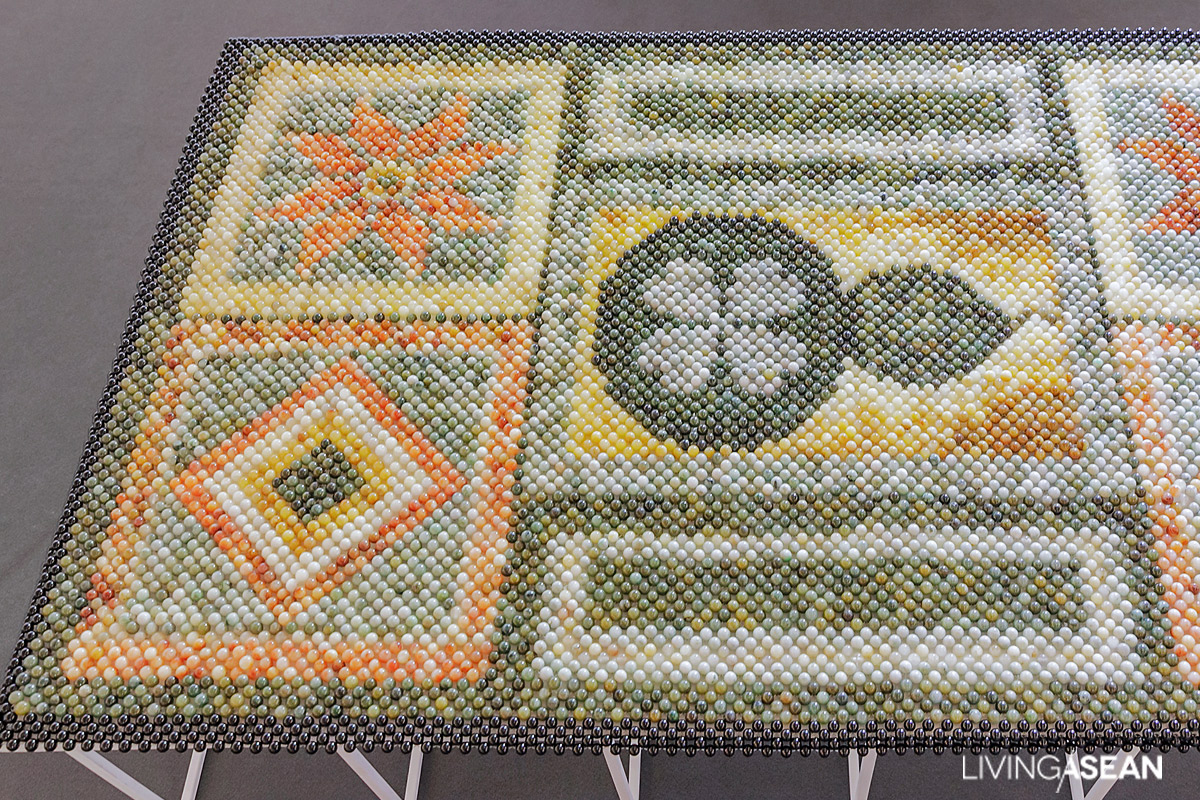 The 67-year-old designer is a Thai of Chinese descent, who grows sentimentally attached to everything jade. It's easy to perceive the meaning of the green stone when she included a jade mat similar to the one on display among funeral objects for her mother recently.
She said that the green ornamental stone was believed to have positive energy. In ancient times, emperors and members of the Chinese nobility aspired to sleep in a bed filled with green stone beads threaded together to perfectly fit the bedstead, on which the mattress was placed.
Panitsara could still recall promising her Mom a jade beads mat ten years back. She searched and found a big block of jade, bought it in an auction, and had it cut to size. She received about 27,000 stone cubes, each measuring 10 millimeters.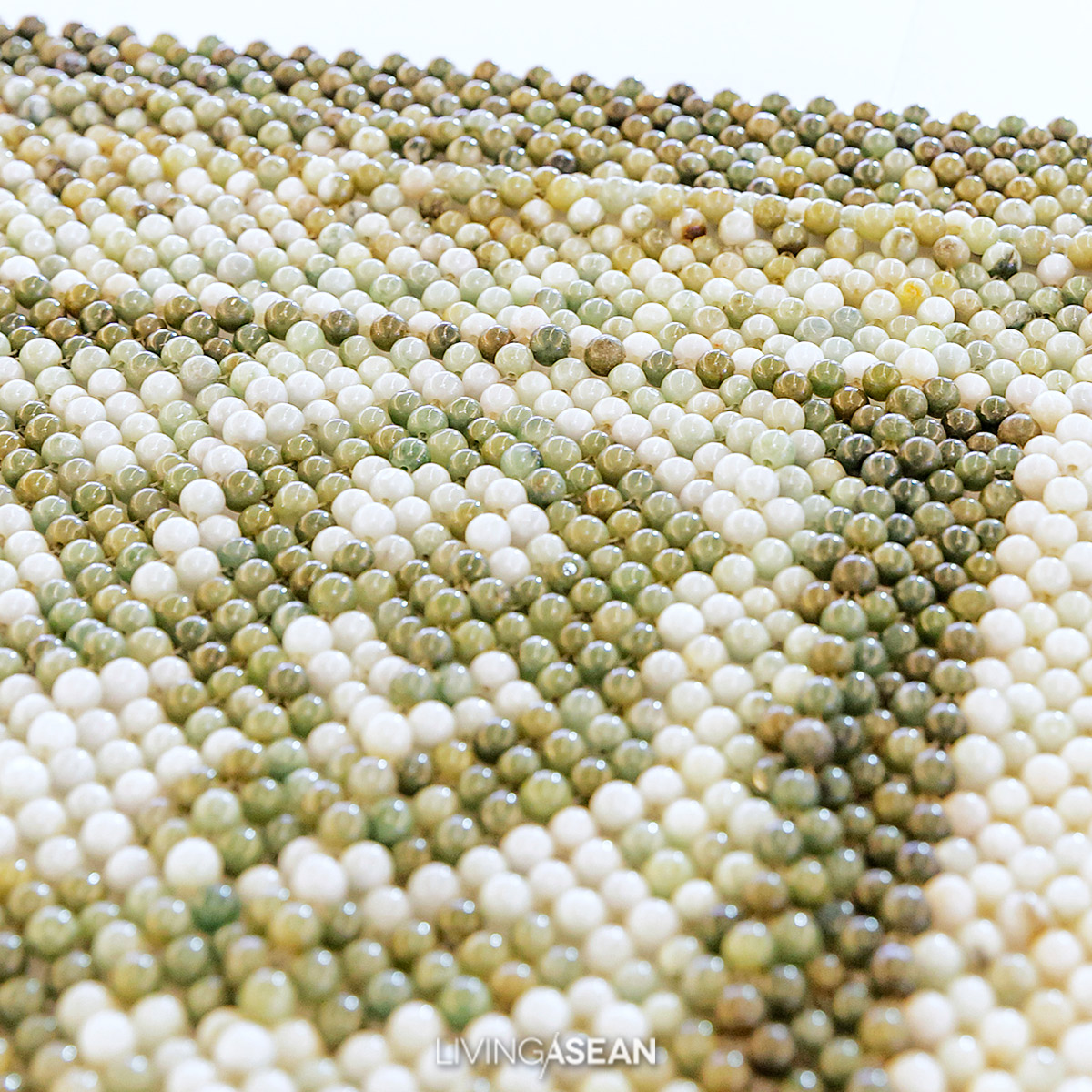 She had them machined continuously for two days to achieve perfectly polished round stone beads. After that, they were threaded together. And the final outcome is beautiful beyond words, thanks to a team of highly skilled craftswomen she hired from Myawaddi, Myanmar, which is located across the river from Mae Sod District in Tak. As promised, she included the jade mat among other funeral objects for her Mom after she passed.
That's just one of many interesting items on show now at Design Nation, on the second floor of Siam Paragon. The event is rich in exhibits from several countries including the Philippines, Italy, and those created right here in Thailand.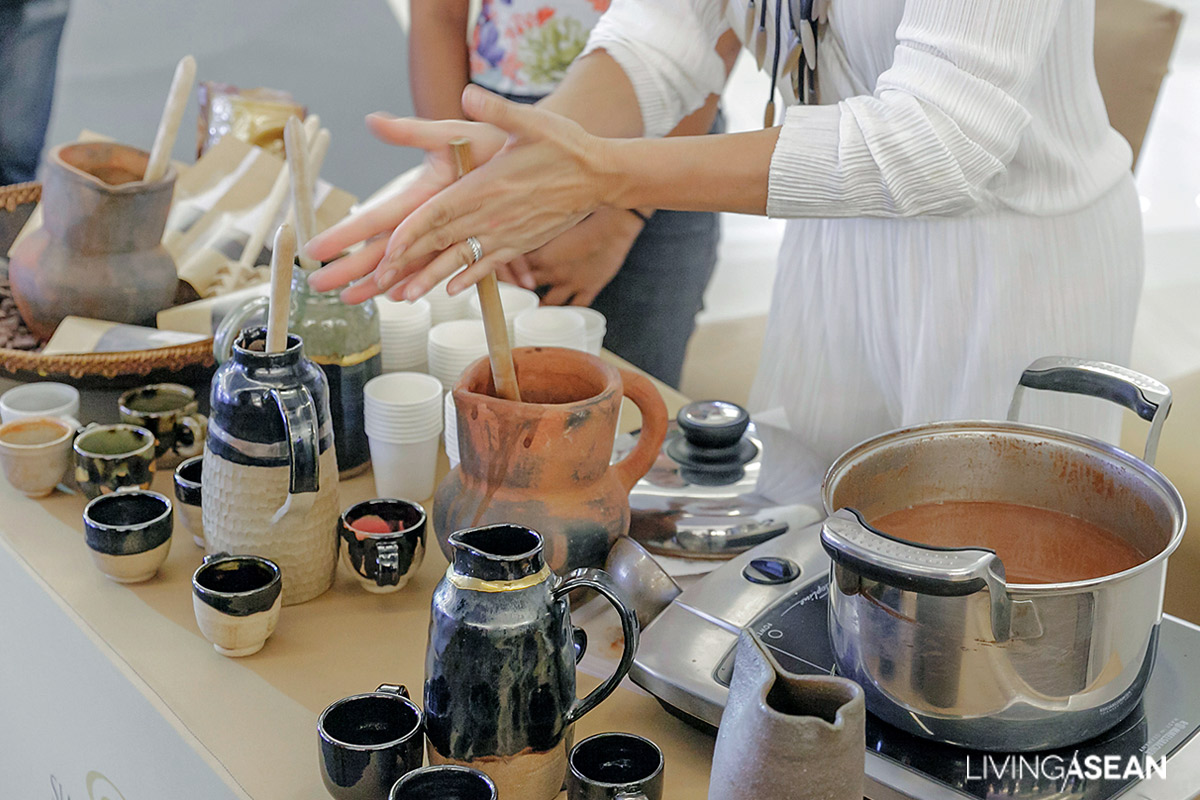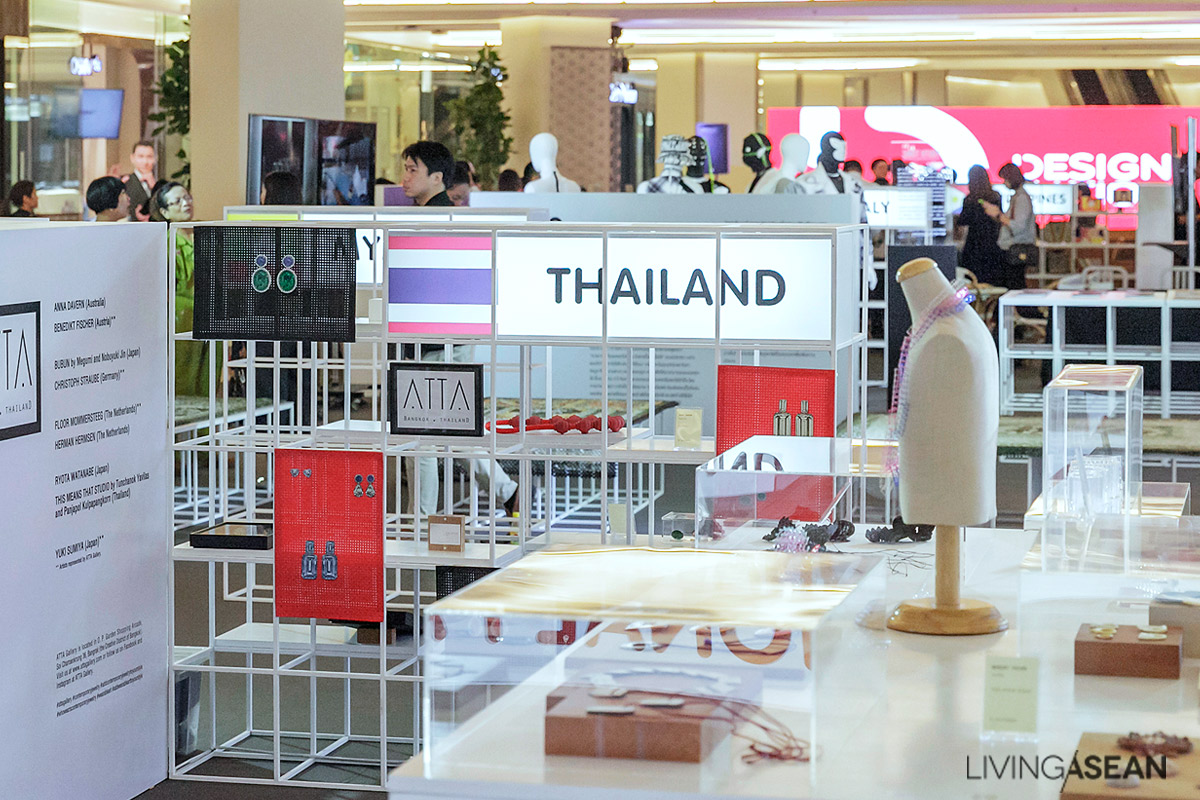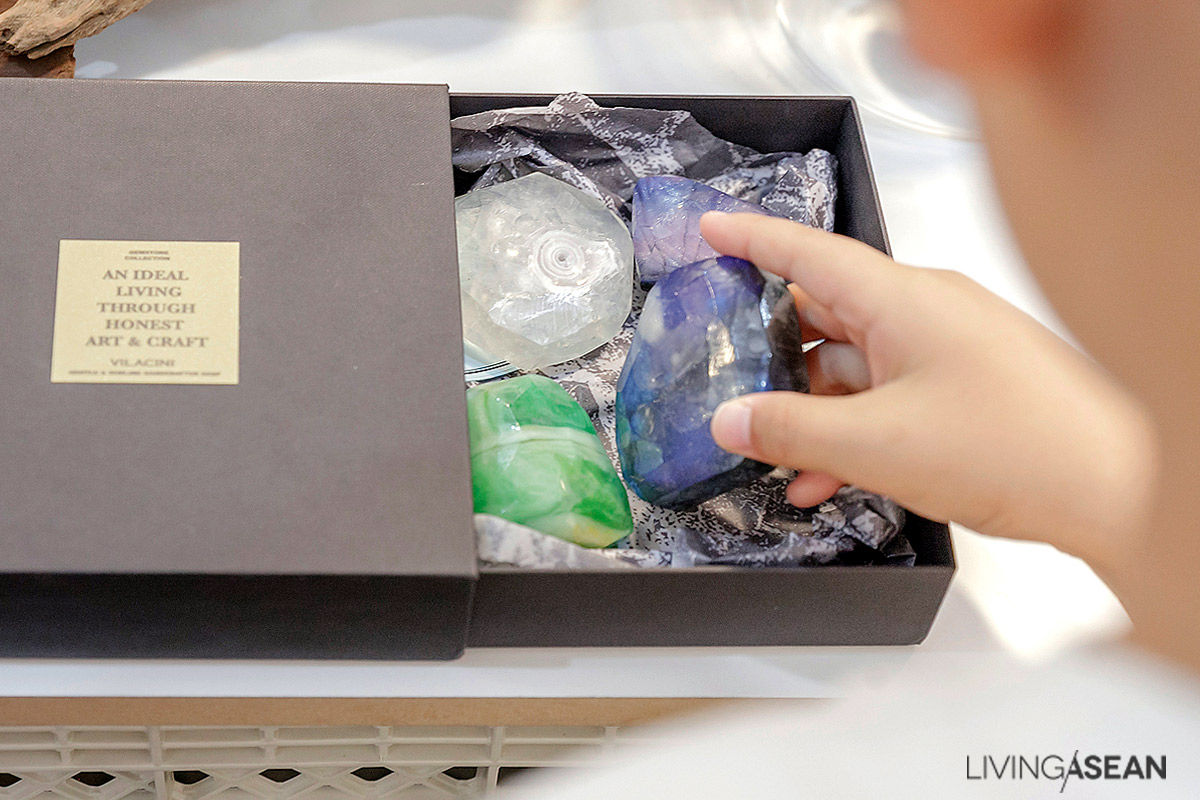 Whilst there, drop by the design market and attend workshops and seminars hosted by the Bangkok Art and Culture Center, Lido Connect, Siam Center, Siam Discovery Center, and Siam Paragon.
The show goes on until November 17. For more information, please visit: https://www.facebook.com/designnationbangkok/
You may also like…