/ Jakarta, Indonesia /
/ Story: Kor Lordkam / English version: Bob Pitakwong /
/ Photographs: Courtesy of RAD+ar /
For Antonius Richard Rusli, founder of the Jakarta-based designer group RAD+ar (Research Artistic Design + architecture), the totality of the circumstances and the Tropical climate characteristic of the Indonesian archipelago present both opportunities and challenges that test the abilities of architects, designers and thinkers. The group's outstanding achievements, both completed and experimental, encompass a wide range of property developments design, from residential real estate, to offices, to café and restaurants, even mosques to name but a few. Interestingly, they share a set of common attributes that speak volumes for a determination to reconnect with the surroundings and harness the healing power of nature.
Hence, it's no surprise that nature permeates through their design, forming in a distinctive element in everything they have accomplished. Yet, it's incorporated precisely and delicately.
In a rich and subtle way, it reflects a belief that well-thought-out design is a must-have strategy needed to overcome the challenges. Plus, it comes from a vision that looks deep into nature for a possible course of action that bodes well for a sustainable future.
Here's a glimpse into his biophilic design reconnecting people with the environment and nature through architecture. Antonius Richard Rusli is one of the distinguished guest speakers at the annual room x Living Asean Design Talk 2023.
This year's conversation event is on the theme of "URBAN FUSION / RURAL FLOURISH: Interweaving Urban and Rural Designs." It's taking place at the room Showcase zone inside Baan Lae Suan Fair Midyear 2023 on Sunday August 6 at BITEC Bang Na, Bangkok, Thailand.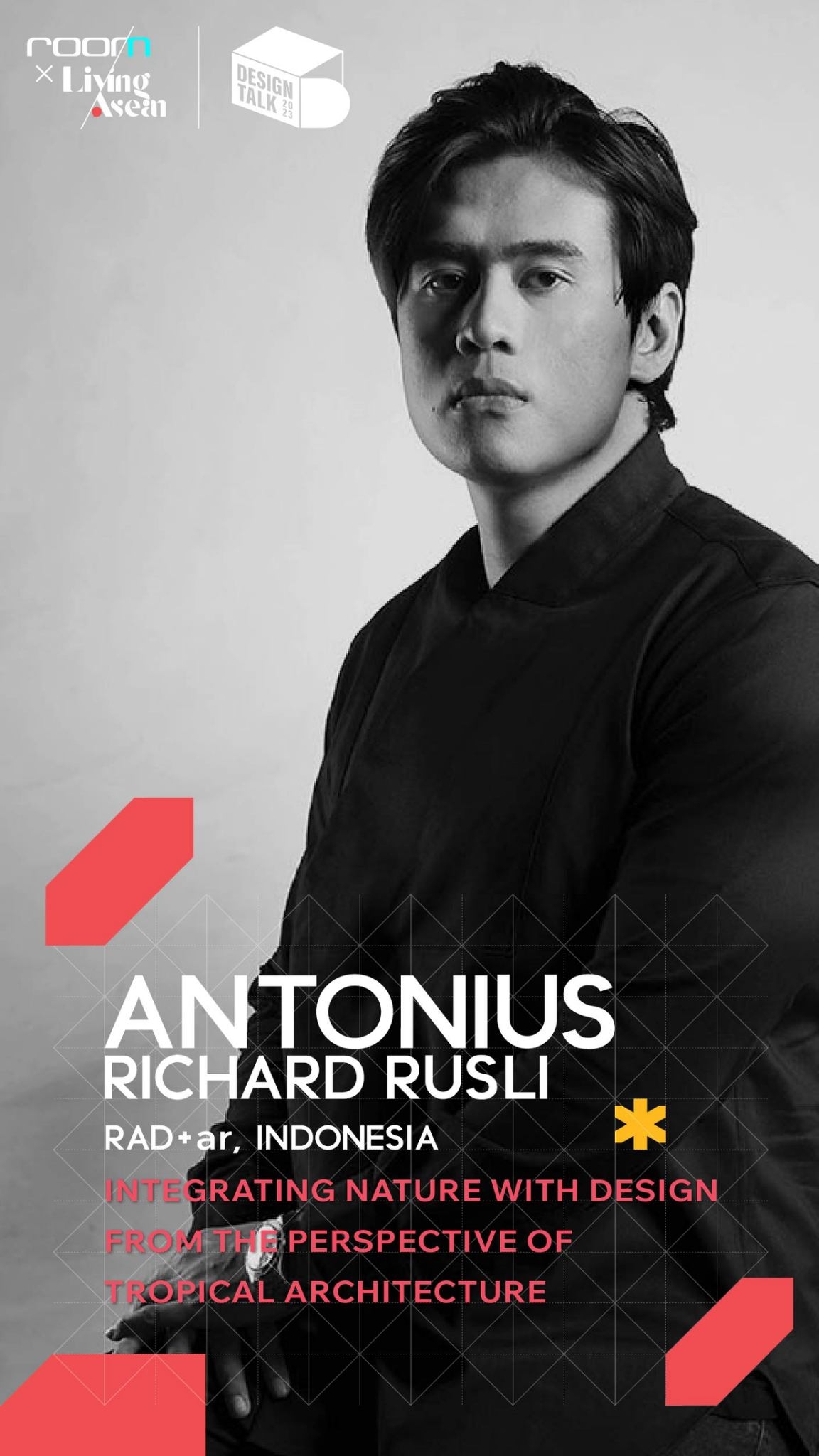 ---
Q: First of all, how would you describe your work style compared to others in your professional circle?
A: Strictly speaking, I call our approach the Decentralization of Sustainable Architecture.
In this particular case, it's about creating property planning well suited to the Tropical Developing Economy of Indonesia. It involves identifying potential in outlying areas that can be developed and blend harmoniously with the natural surroundings.
By devising a plan that's fit for the context of a place and the ways of life of people in a community, we stand a good chance of making it a success.
Take for example small business enterprises, such as café and restaurants. To assess whether a design will perform as intended in real life, we start out with a prototype of the small business, much like those sustainable housing designs that can be built over and over by the private sector. That's the way I see it.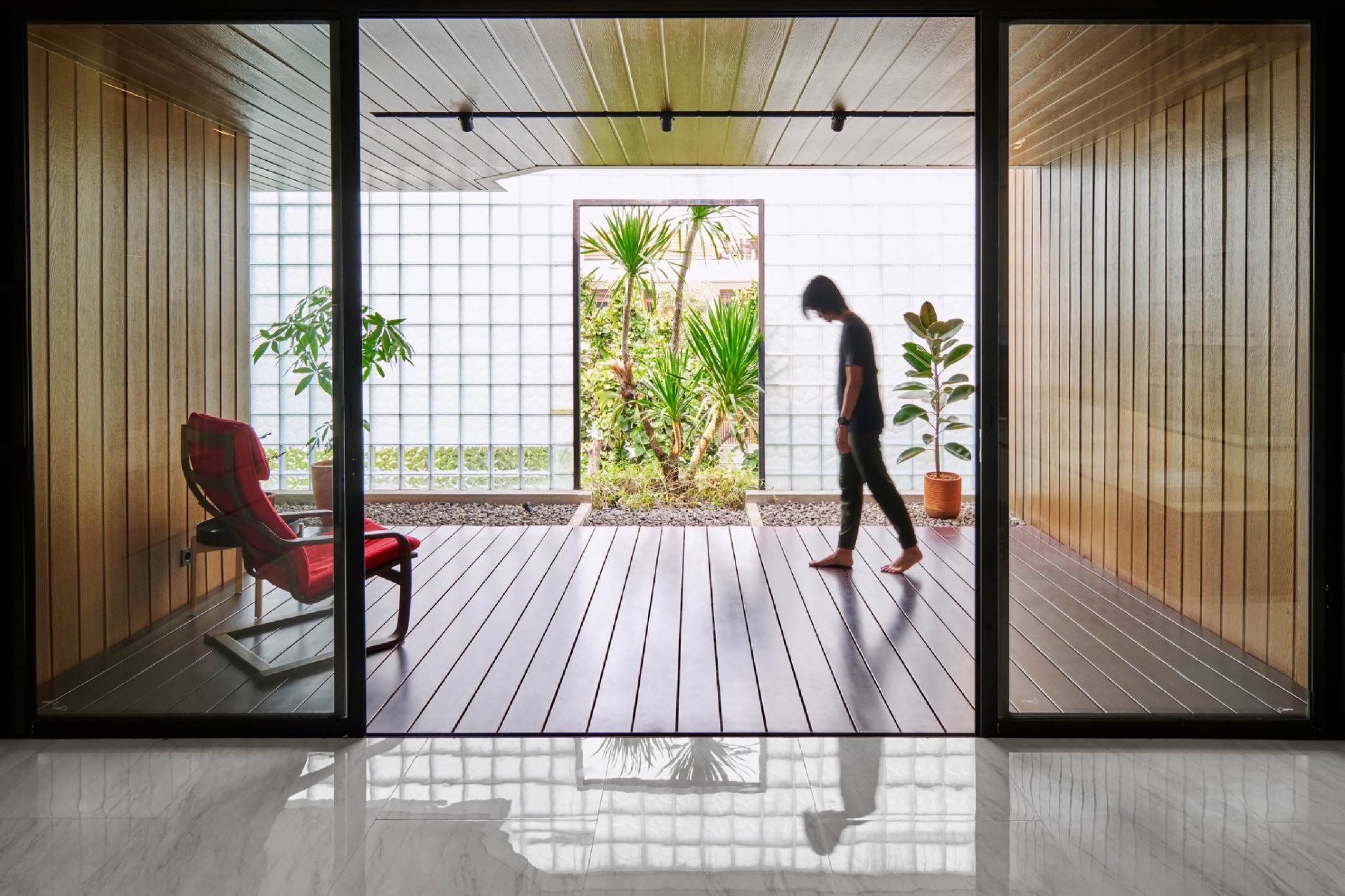 Q: What's your perspective on Tropical Architecture? Any thoughts on that?
A: To answer, let me call your attention to two premises set out to describe our approach to Tropical Architecture.
First, to some extent, it's easy or perhaps the easiest to bring about sustainable living in the Tropical Belt environment.
For the most part, the Region only consists of a rainy season and a dry season. The differences in temperature extremes in the Tropics are not great, although water scarcity issues can happen from time to time.
We receive plenty of sunlight to illuminate the home during the daytime plus heat that comes with solar radiation. You put plants in the ground and they grow very well, thanks to the consistency in natural light and thermal energy that's a gift from nature.
That being said, sustainable living in the Tropics can be achieved simply by creating well-thought-out design that's fit for the context or the setting of a place.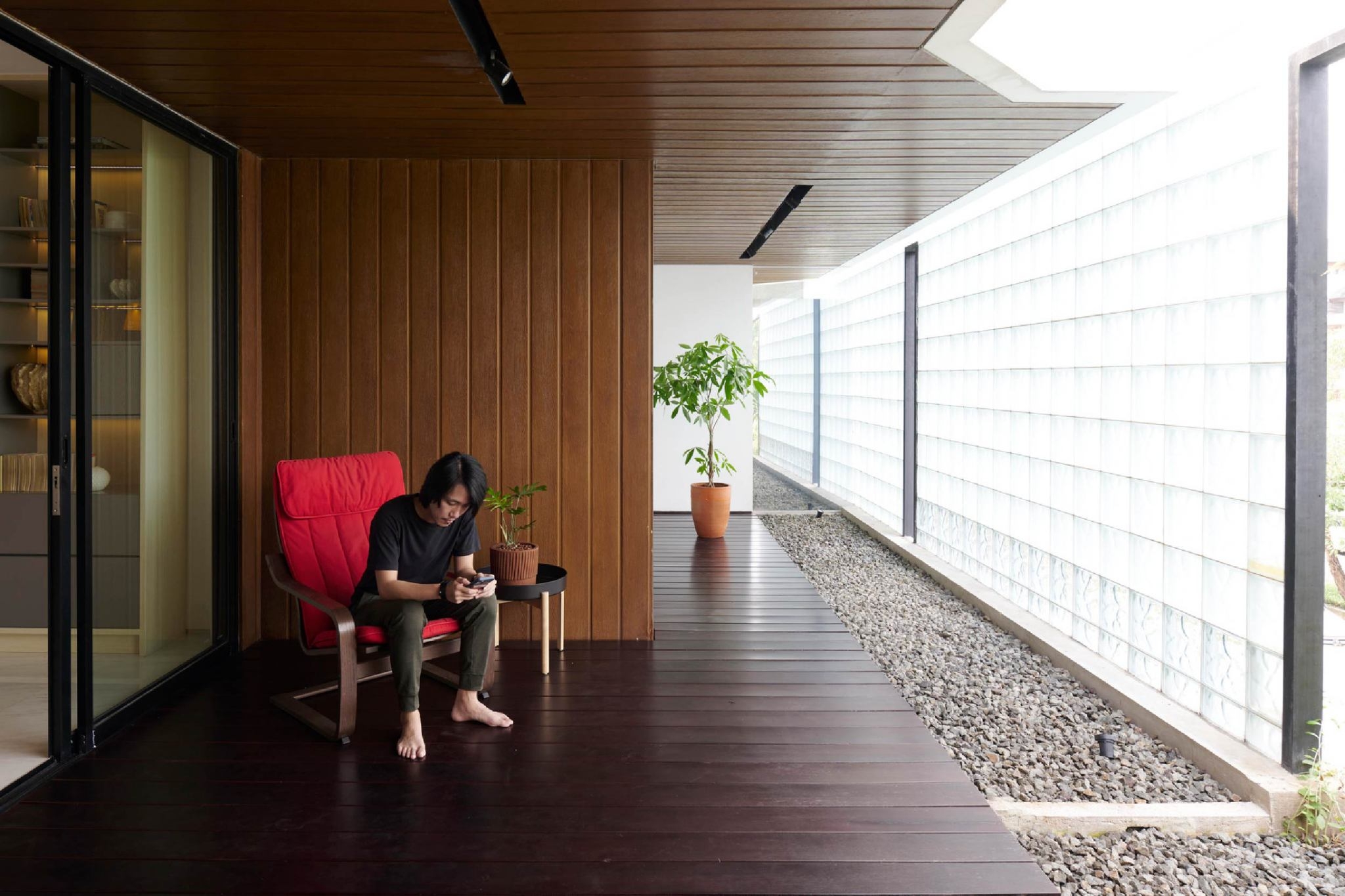 Secondly, the Tropics and Subtropics are home to more than one-third of the world's population. As to be expected, increases in the population have become a factor that impacts our ecosystems, not to mention the extraction of resources from the environment at a fast pace to the extent that it undermines the Earth's ability to replenish.
Besides promoting sustainable living among the population, everyone can contribute his share of a joint effort at preventing environmental degradation.
Ironically, it's easy to make sustainable living by being more sensitive to the environment. It's also easy to choose not to do it. For us architects, it's an opportunity to focus on carefully thought-out design that's suitable for the circumstances.
The key to success lies in research to identify architectural design strategies that work in the context of a location. At RAD+ar, we do our part by building a prototype of the project and putting it to the test in real-life situations. In the end, a design that's right for a place will give us the inspiration we need going forward.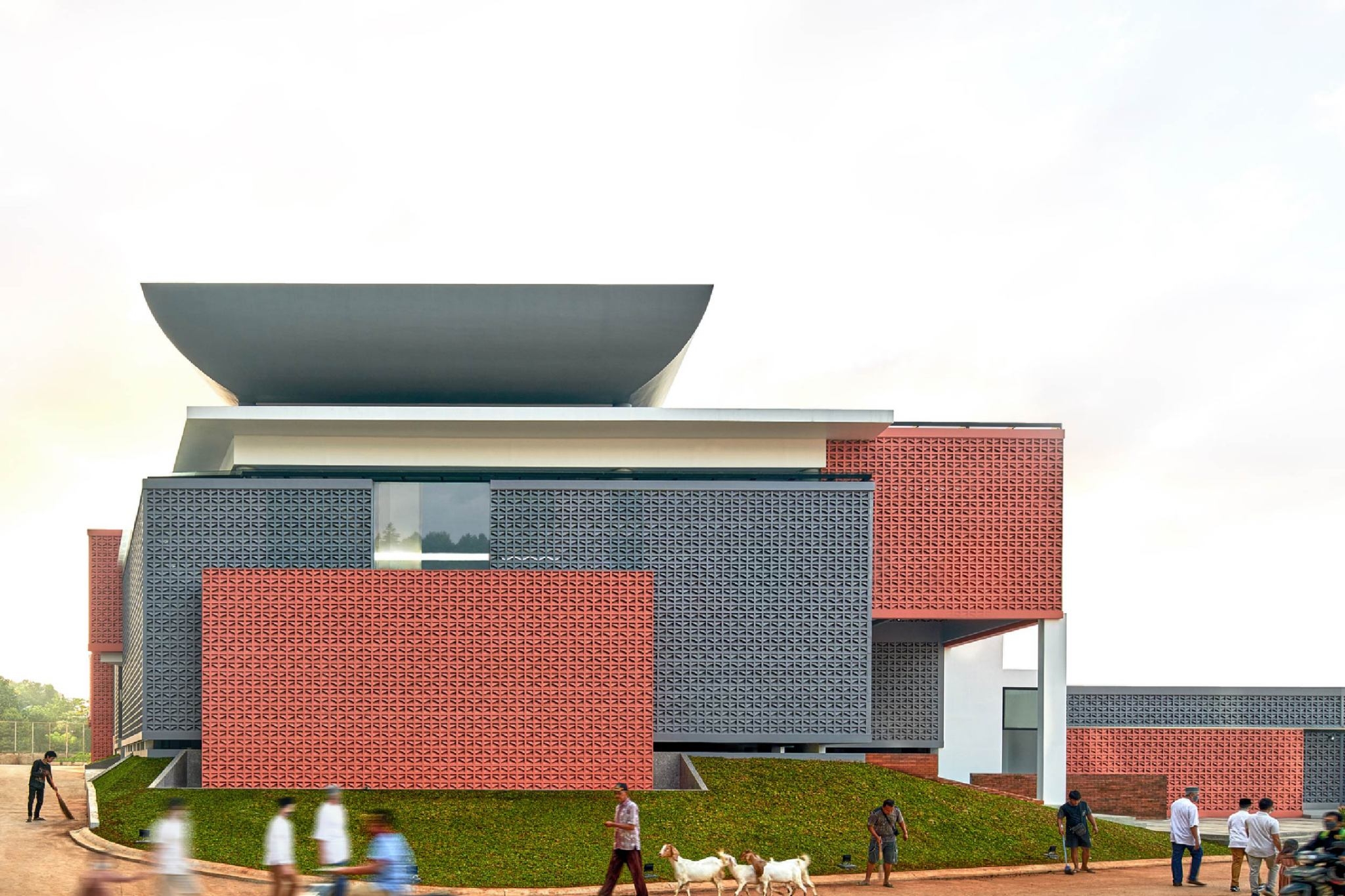 Q: As an architect, what are the things you want to do to bring about positive change in urban and rural developments.
A: In the short term, we will focus on furthering the progress of the Decentralization of Sustainable Architecture to ensure it fits in with the context of both urban and rural developments at least for the next five years. Our priorities include:
1. The integration of passive cooling technologies as key elements in Tropical vernacular design. This is particularly true with respect to commercial spaces.
2. A strict adherence to our Nature First policy, under which the preservation of the world's natural resources takes precedence before others.
3. Creating prototypes of sustainable housing design that's easy to follow for both new and renovated home projects.
4. Staying focused on mosque architecture with a view to incorporate sustainable features in the design. This is particularly important because it's the style of building design and construction that speaks to the hearts and minds of the followers of Islam across Indonesian society.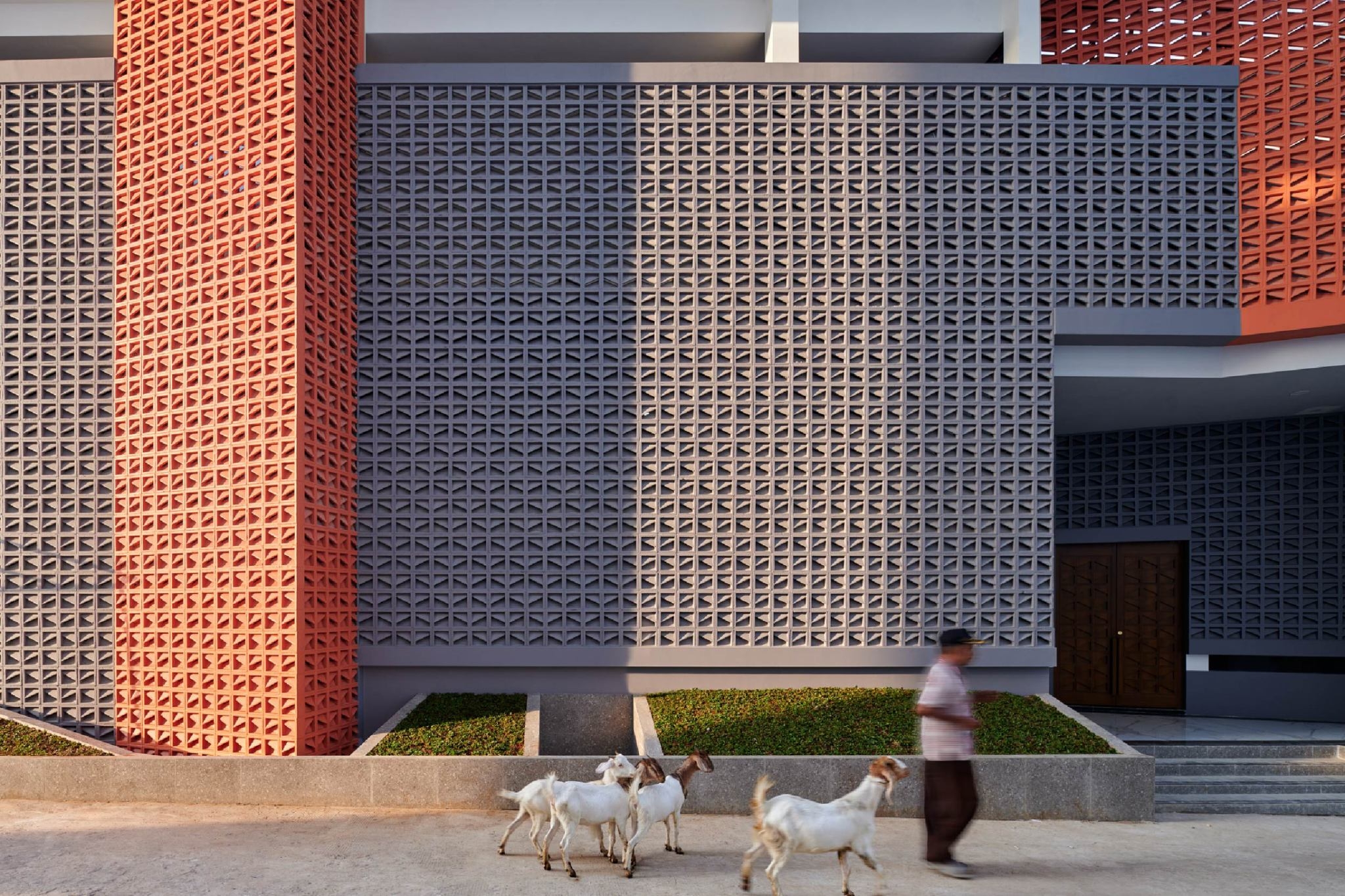 Q: Give me a few examples that speak volumes for RAD+ar thoughts, identity and experience.
A: Tanatap Ring Garden Coffee Shop. It's a carefully planned design experiment aimed at evaluating the performance of a commercial space in real-life situations.
In this particular design, a small restaurant serving coffee and light meals in the garden is enclosed inside a building envelope made of glass blocks for maximum daylighting. The small café per se hides in plain sight, beautifully ensconced by a grassy knoll that's the centerpiece of the interior landscape.
The atmosphere is made attractive by split-level outdoor rooms that connect to every sequential space and function in the design. The result is a playful yet relaxed rendezvous for socializing with friends and loved ones.
We want it to be a refreshing, dynamic civic space, one that's positive in attitude and full of energy. Designed with nature in mind, it's a sustainable commercial space that fulfills people's needs in Jakarta, where occasionally government-built public spaces may not be consistently good.
An exciting new alternative, Tanatap Ring Garden Coffee Shop is just one of many design experiments being undertaken by RAD+ar.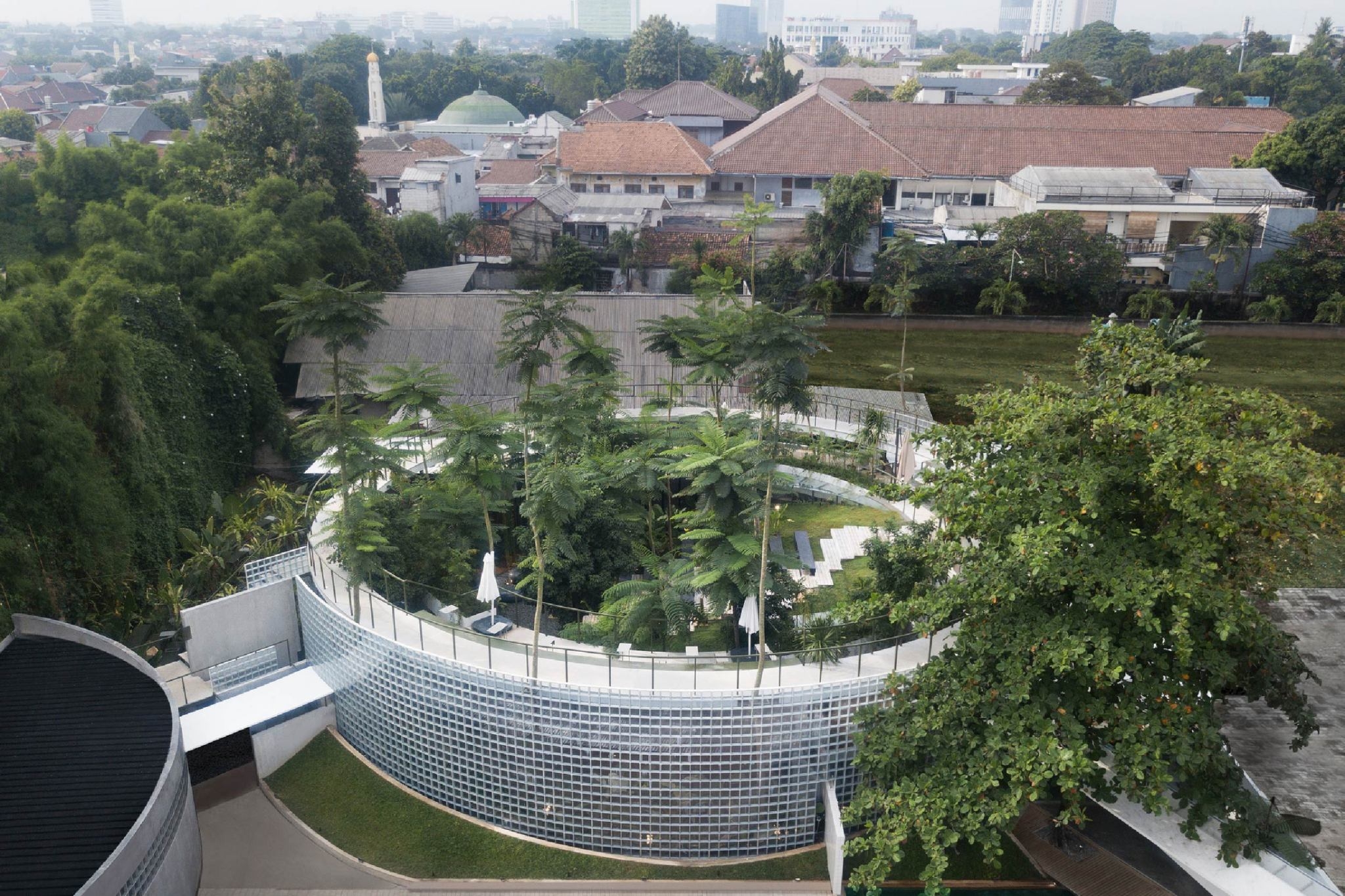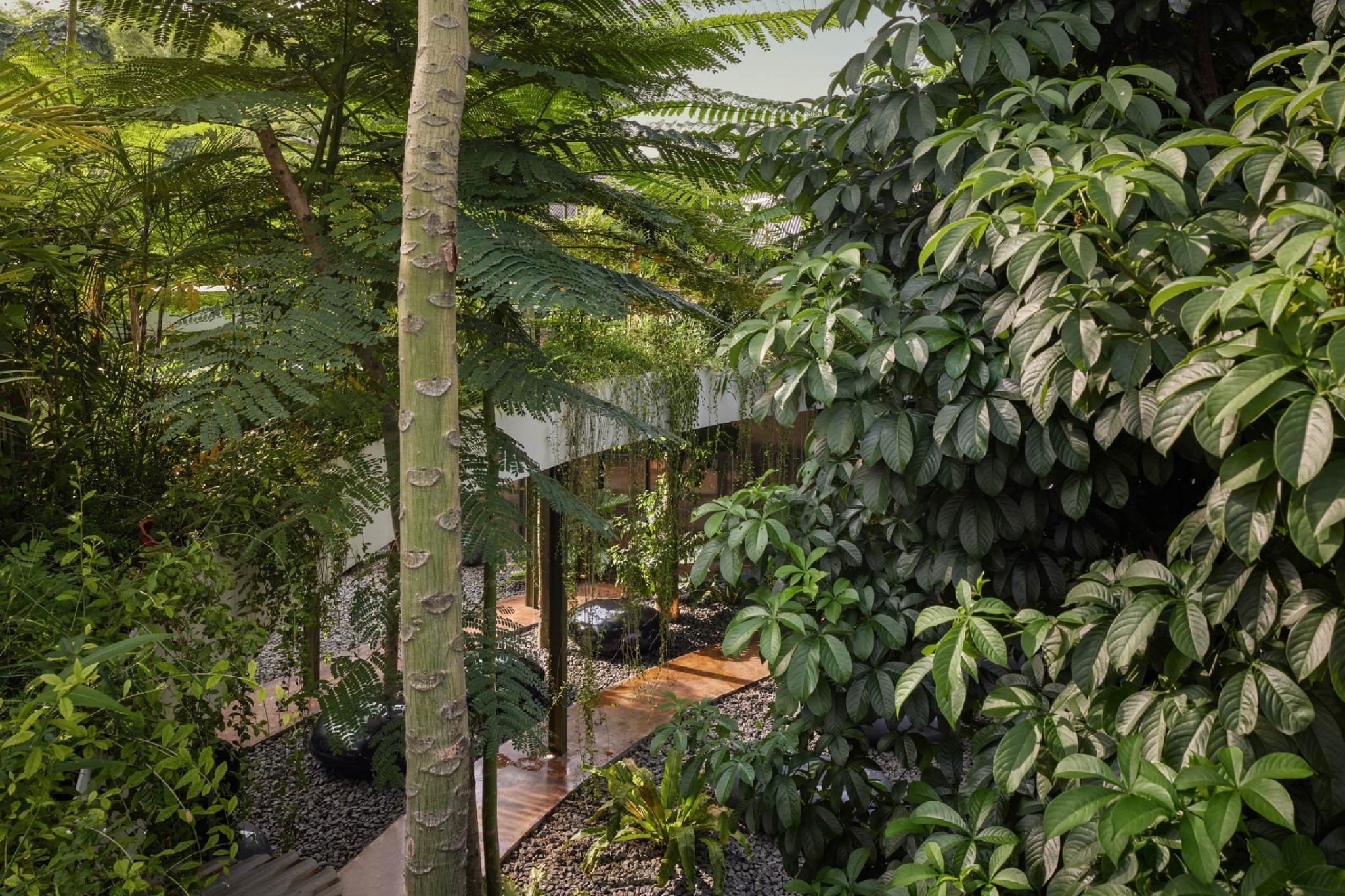 ---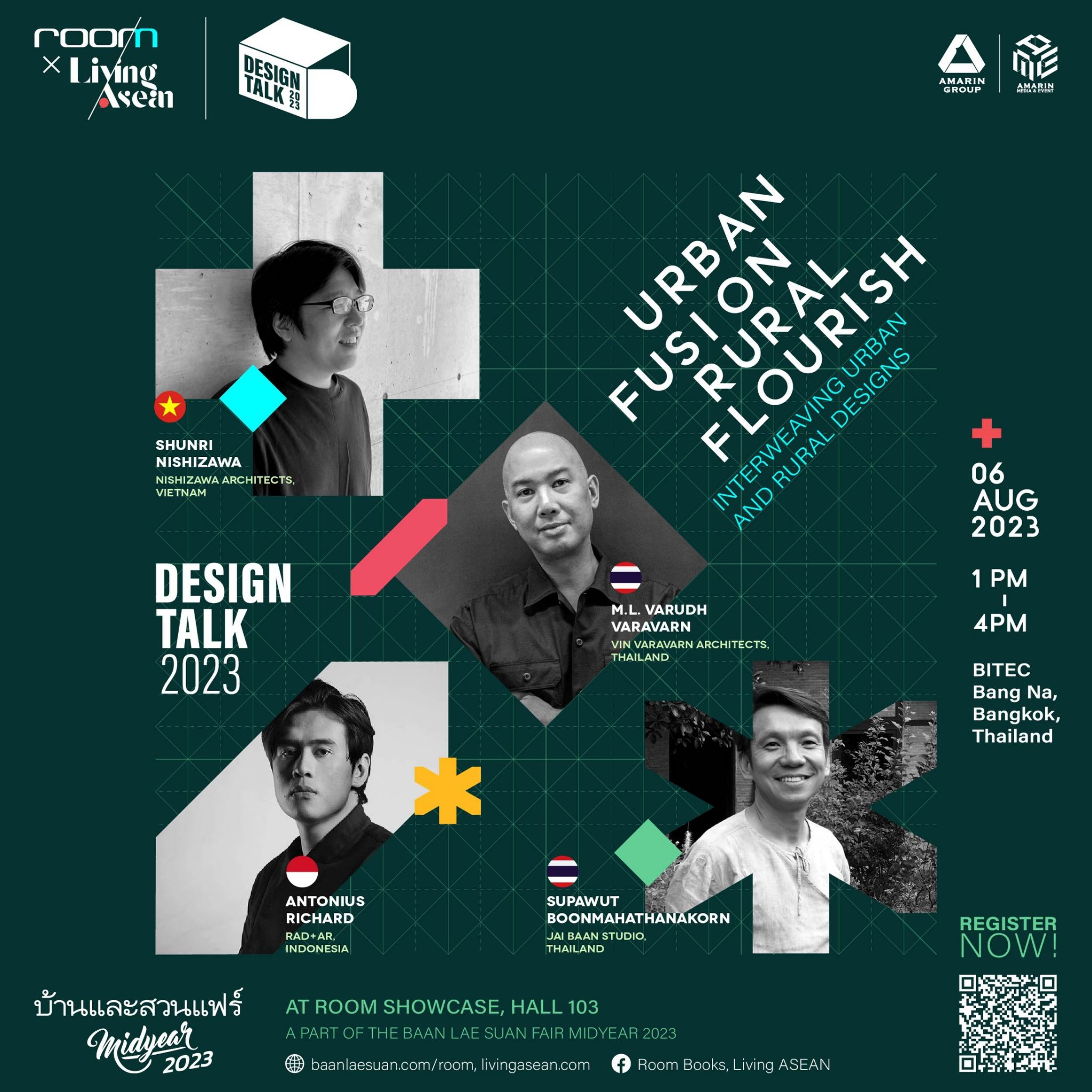 Discover new ideas in design, architecture and useful pieces of advice similar to the above-mentioned projects at the upcoming room X Living Asean Design Talk 2023. It's an opportunity to meet up with Antonius Richard, architect and founder of the design atelier RAD+ar of Indonesia, along with a panel of experts from three ASEAN countries.
This year's conversation event is on the theme of "URBAN FUSION / RURAL FLOURISH: Interweaving Urban and Rural Designs." The Talk is scheduled for Sunday August 6 at the room Showcase zone inside BaanLaeSuan Fair Midyear 2023. Admission is free. Just a friendly reminder, seats are limited. Hope to see you there!
For more details: https://livingasean.com/special-scoop/room-x-living-asean-design-talk-2023-urban-fusion-rural-flourish-interweaving-urban-and-rural-designs/
Register to attend at: https://amarinfair.com/booking/room-x-living-asean-design-talk
---
You may also like…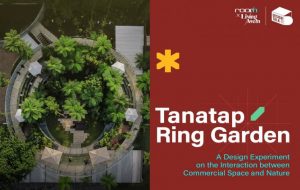 Tanatap Ring Garden Coffee Shop: A Design Experiment on the Interaction between Commercial Space and Nature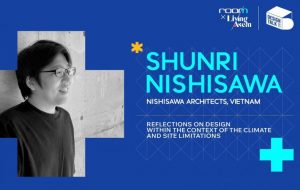 Shunri Nishizawa, Nishizawa Architects: Reflections on Design within the Context of the Climate and Site Limitations