Box-shaped, minimalist, skillfully utilitarian, the interior is open and spacious: everywhere is visible from everywhere else.
/// Thailand ///
Story: Patsiri Chotpongsun /// Photography: Tanakitt Khum-on /// Design: Mr.Somphon Sangkerd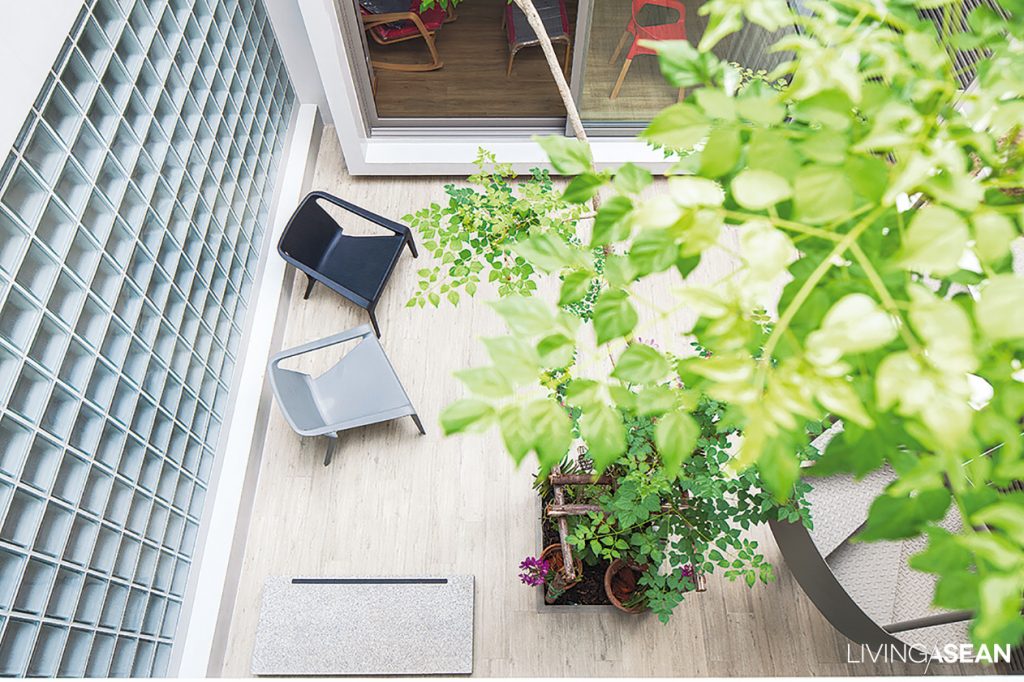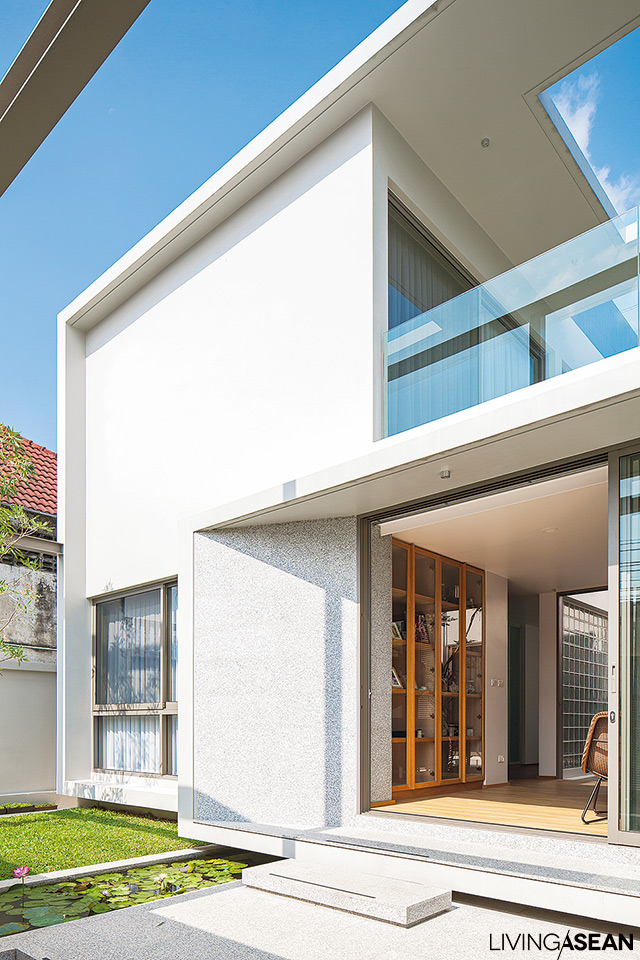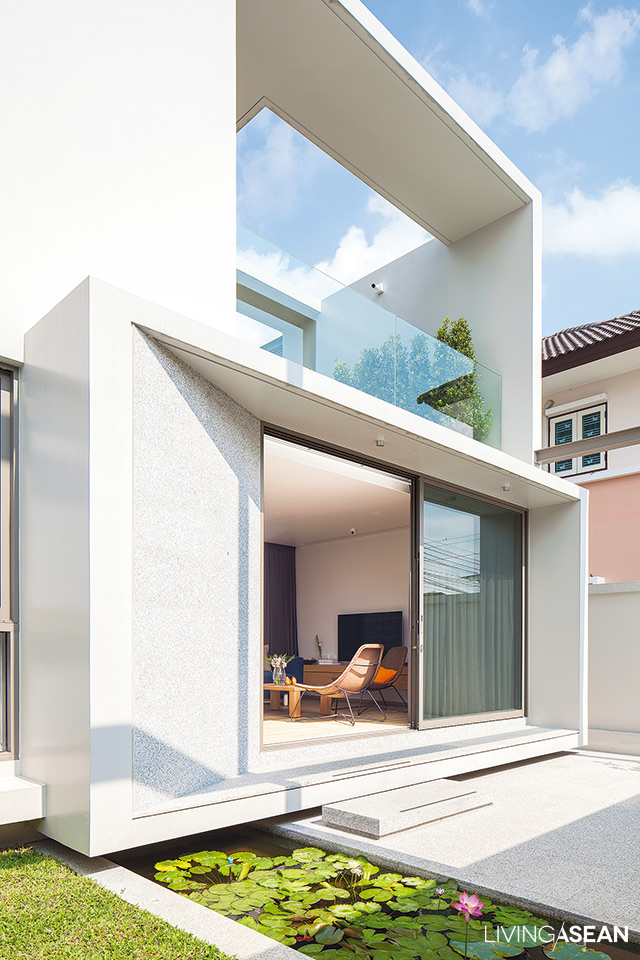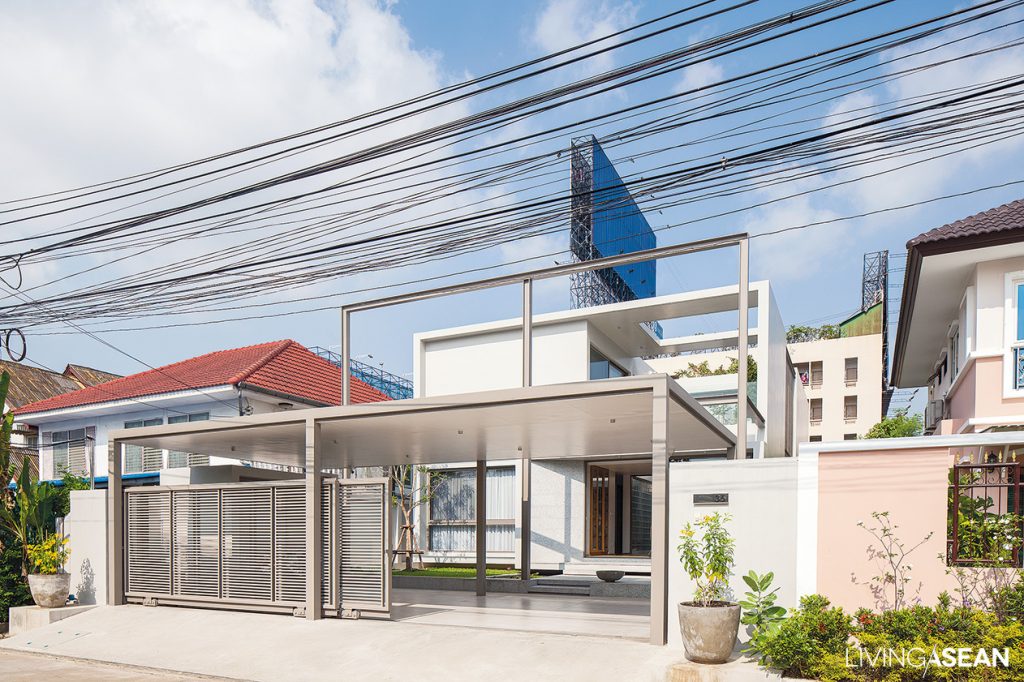 This very cool-looking cubic house design really stands out in this more than thirty-year-old subdivision. Quiet, simple lines, authentic surfaces. Minimal decoration, just the few furniture pieces necessary.
"Since Mom is in the house more than anyone else, things are designed mainly for her walking around, in and out of the kitchen, dining room, and bedroom – which is on the ground floor for her convenience. Maintenance is easy: no cracks and crevices, simpler for an older person to work with," Suphot Saengkeut, her youngest son, tells us.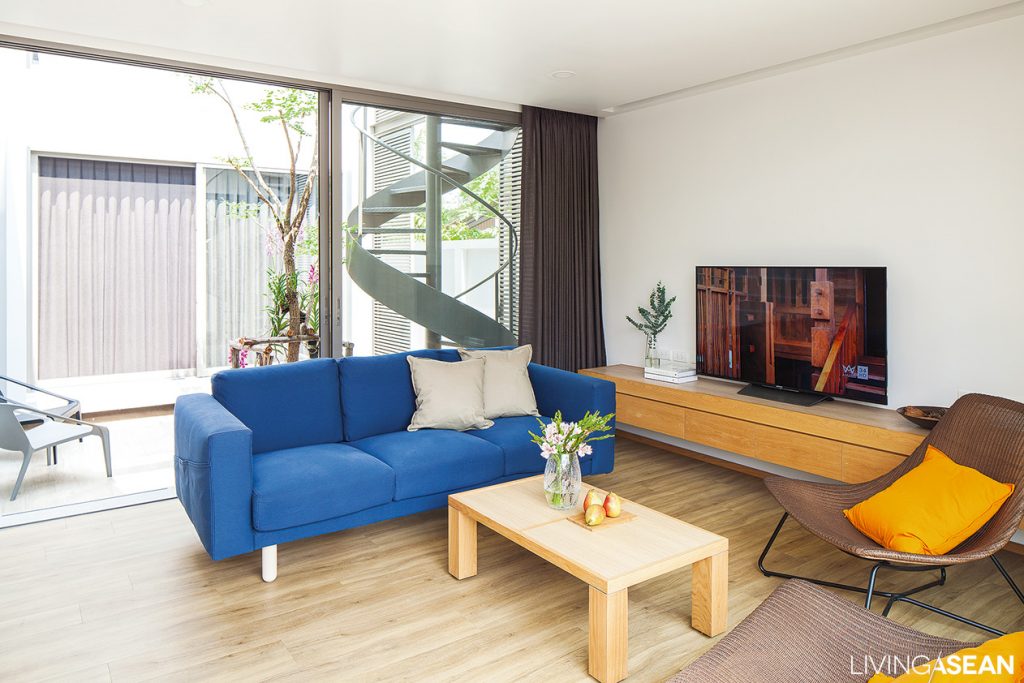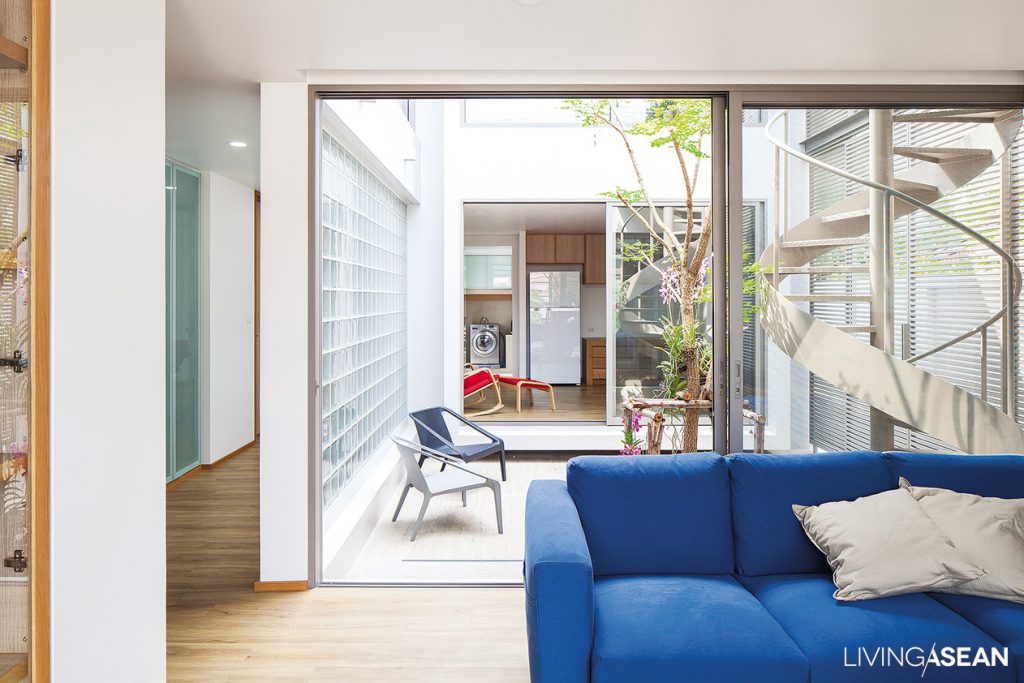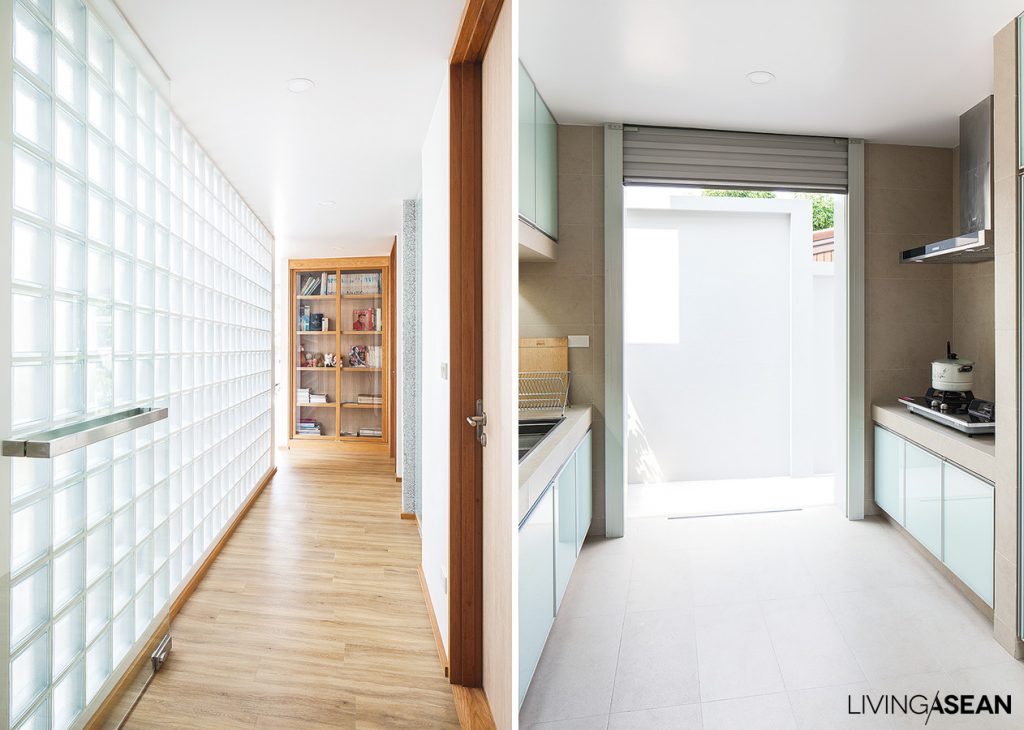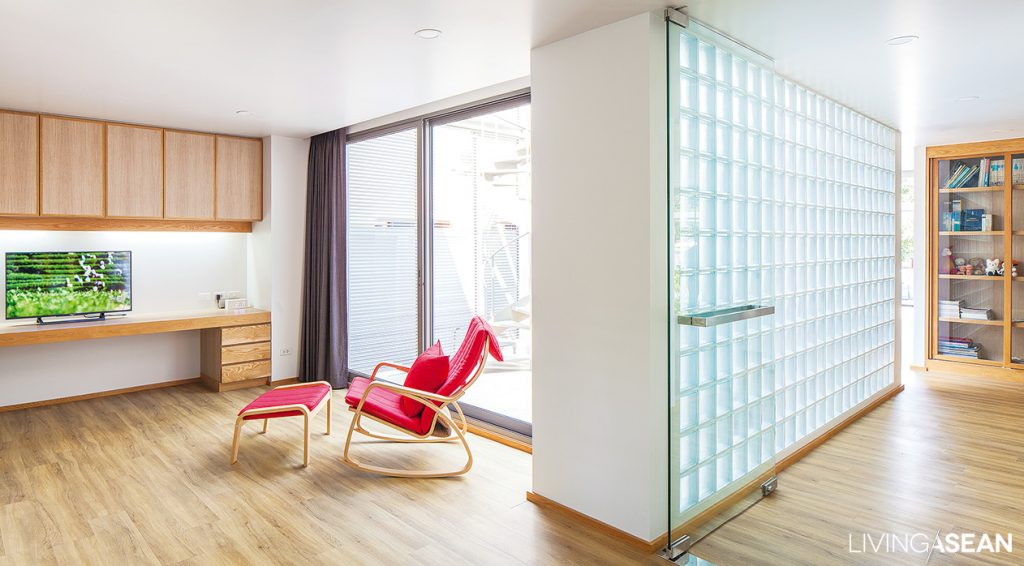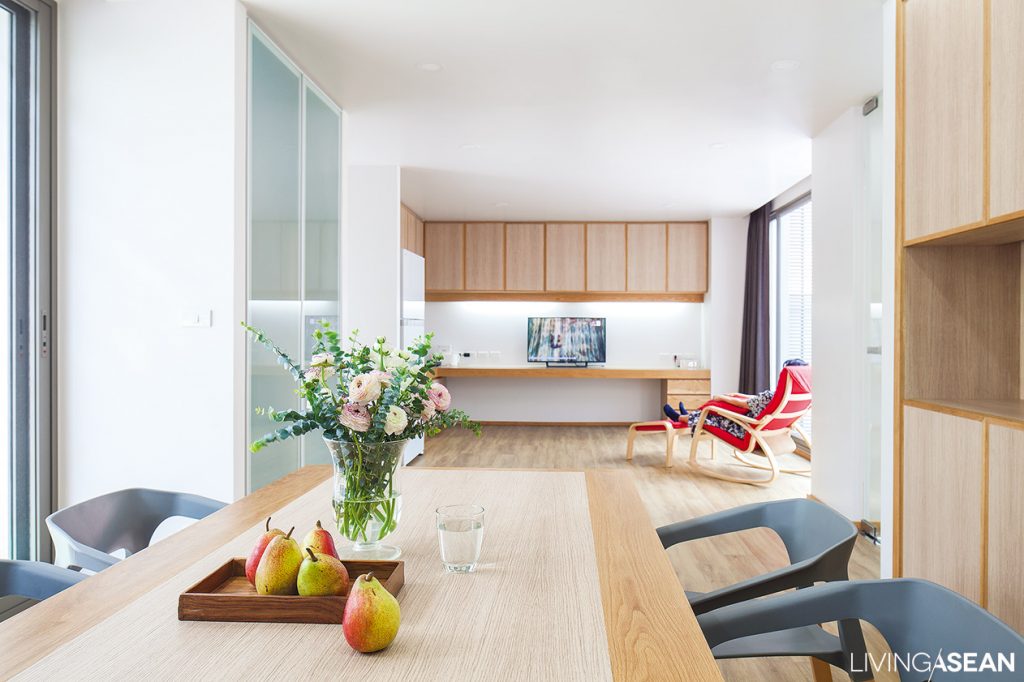 To make the concept a reality, the Saengkeut family demolished and completely did away with the old house to build something entirely new on the 300-square-meter property. They made the kitchen spacious and, Thai-style, open to natural light and air flow, with primarily tile surfaces. In the front are storage cabinets with easy-to-clean surfaces of frosted glass, and vertically set boxes for electrical and water systems, accessible from the outside for maintenance and repair.
"Here, form follows function: whatever use the space lends itself to, that's how it's used," says Somphon, the middle son. The architect adds, "Starting from the car park area out front and lining up the ground floor rooms with the upstairs bedrooms, the necessary simplicity of the form became obvious, with no functional need to change. The rectangular shape opens out towards the entrance, for people to better enjoy the natural world outside."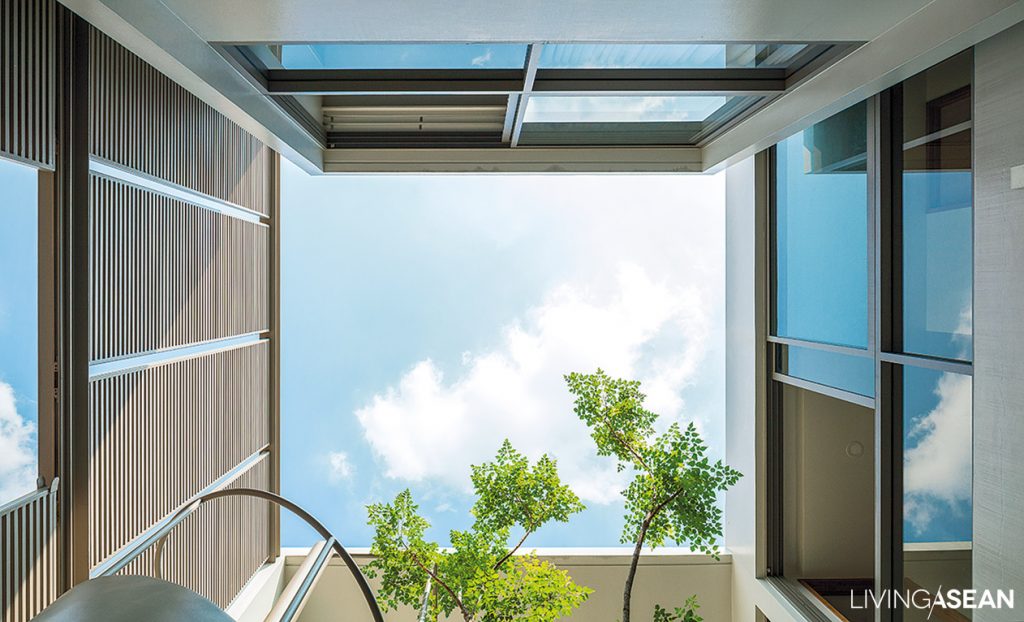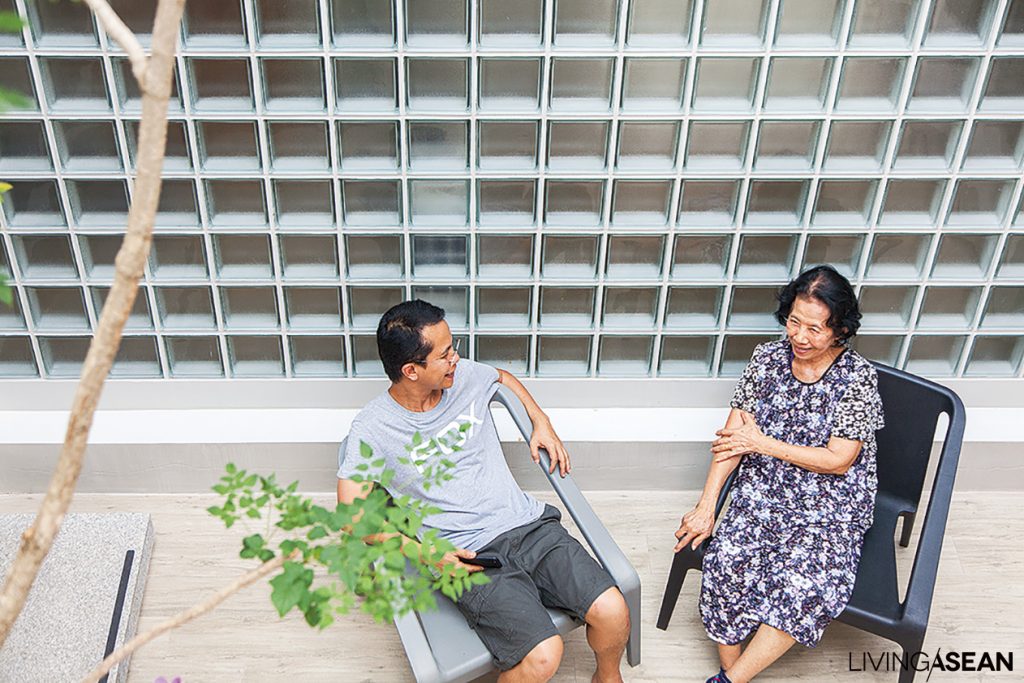 The house faces east, with a latticework metal fence and a carport, keeping the sun from reaching into the indoor living space. The kitchen is separated off by an opaque wall. The dining room opens out with a glass wall set in a metal lattice frame, and outside is a fence of synthetic wood that blocks the sun and adds privacy. To the north is an open courtyard in the center of the house with tree jasmine, a place to relax or exercise, and a spiral stair which leads up to the bedroom of Somphop, the oldest son, without going back into the house.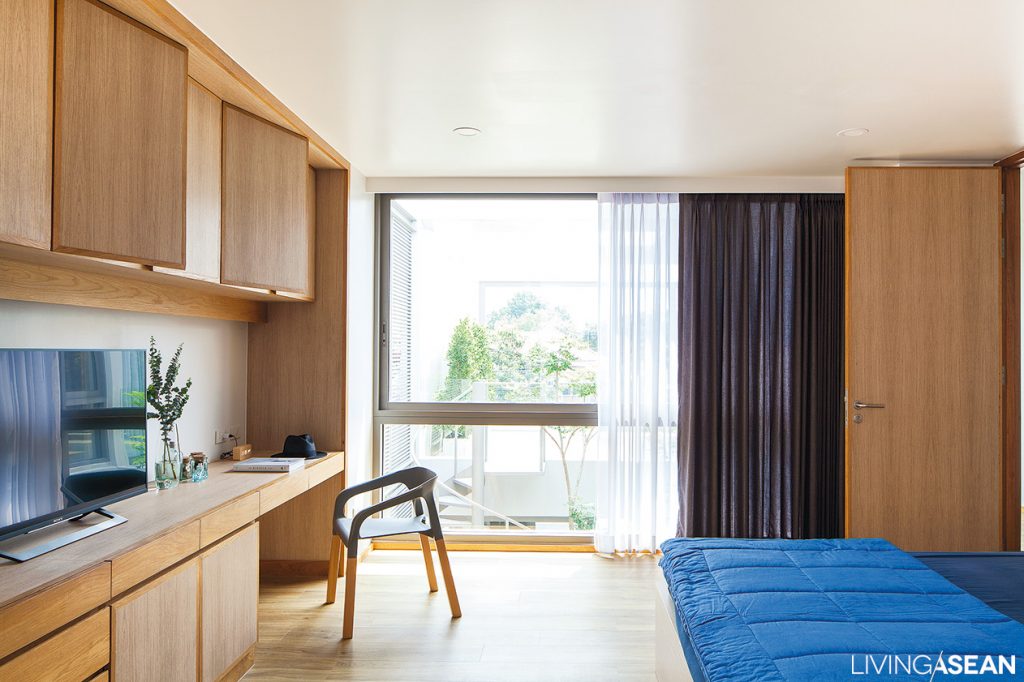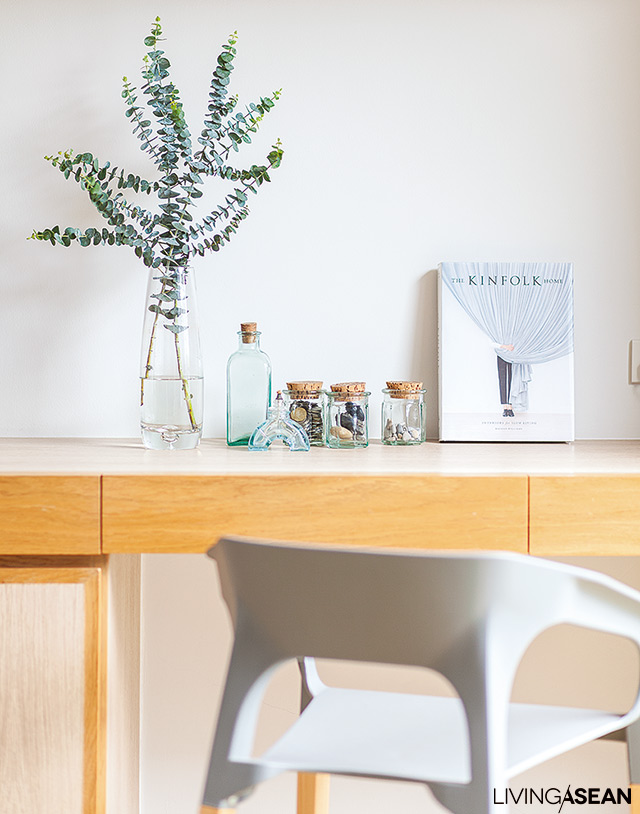 Somphon installed solar slab panels with a gap between them and the concrete roof for good ventilation, also helped by air channels with metal caps releasing hot air from within. The panels shade the roof, which also has foam heat insulation beneath it.
Suphot leaves us with some final thoughts: "The house is really well set up for individual privacy. The living room is used the least, but a lot of mornings, evenings, and holidays we hang out together in the dining room. And if I'm upstairs working, there's an open wall, and I can keep an eye on Mom downstairs. It's a good feeling to know she's safe, and we're right there for her."