Mr. Alexis Dornier is a German architect who nearly ten years ago moved to the village of Mas in Bali to build a vacation home. To properly house his furniture and art works gathered from all over the world, he combined modern building techniques with an ancient Javanese architectural style known as joglo. Based around four pillars supporting a tall roof, in olden times joglo architecture indicated the owner's social status.
/// INDONESIA ///
Story: Patsiri Chotpongsun // Photography: Sitthisak Namkham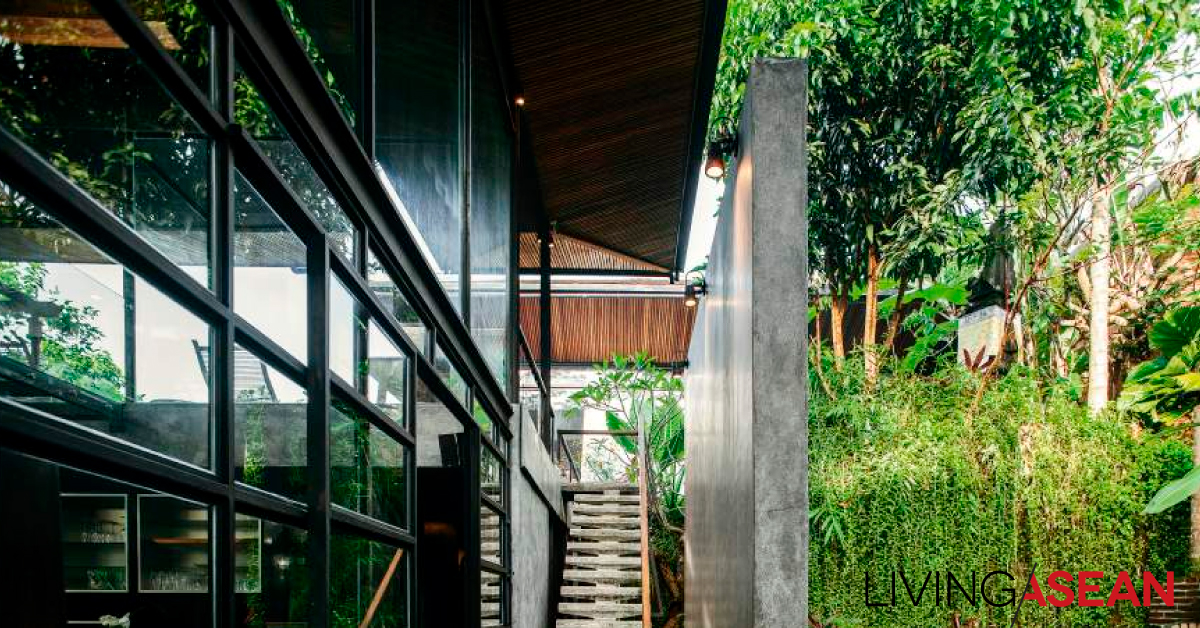 "This house was primarily designed to showcase the ancient art of joglo wood construction. Functionality was figured in afterwards," said Alexis. "A modern steel support framework in the middle of the house adds a new element to the architectural tone, providing added support and making the house unique, but the essential artistry of the joglo structure was unaffected and remains essentially unchanged."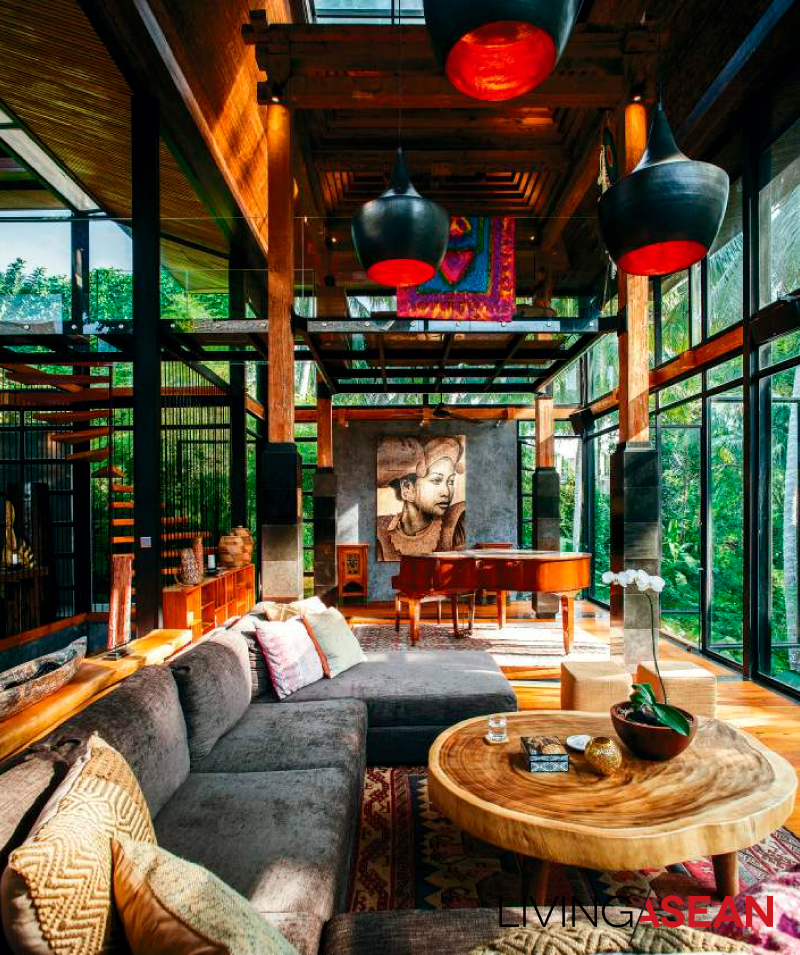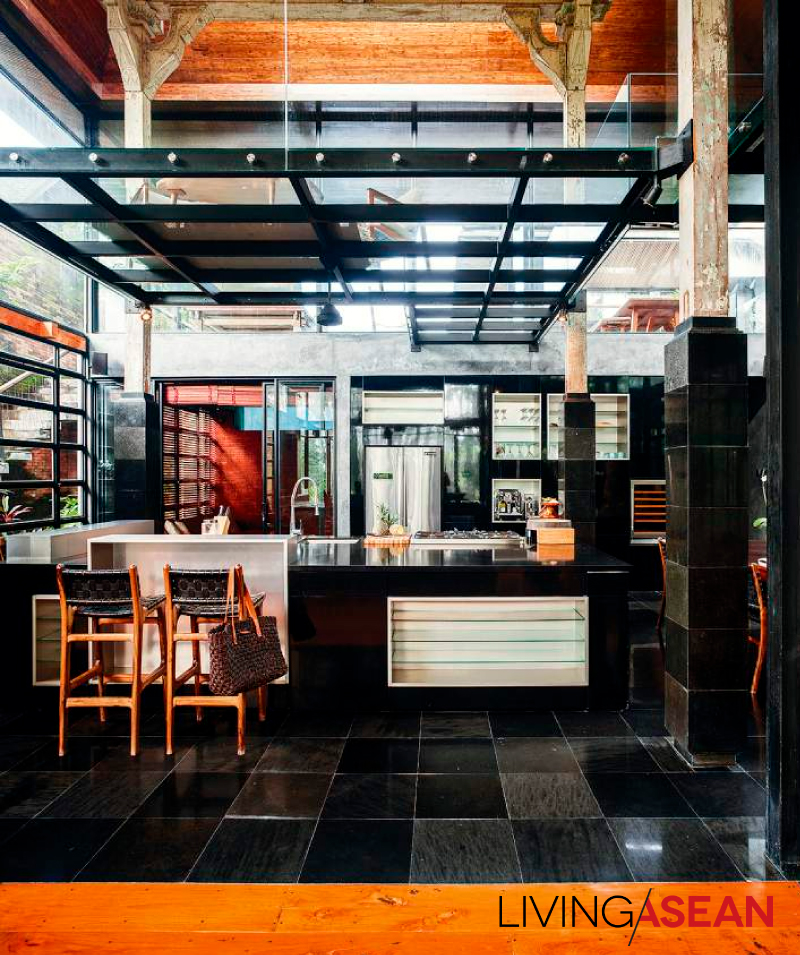 Joglo architecture lends its character to two prominent spots in the house while also supporting well defined modern functionality. The first is where the multipurpose room connects to the living room, showing off the joglo high ceiling. Next to that is a display spot for outstanding works of art, where a grand piano is set. Both spots are bordered by clear glass walls looking out on the incomparable verdant green of the surrounding jungle vegetation.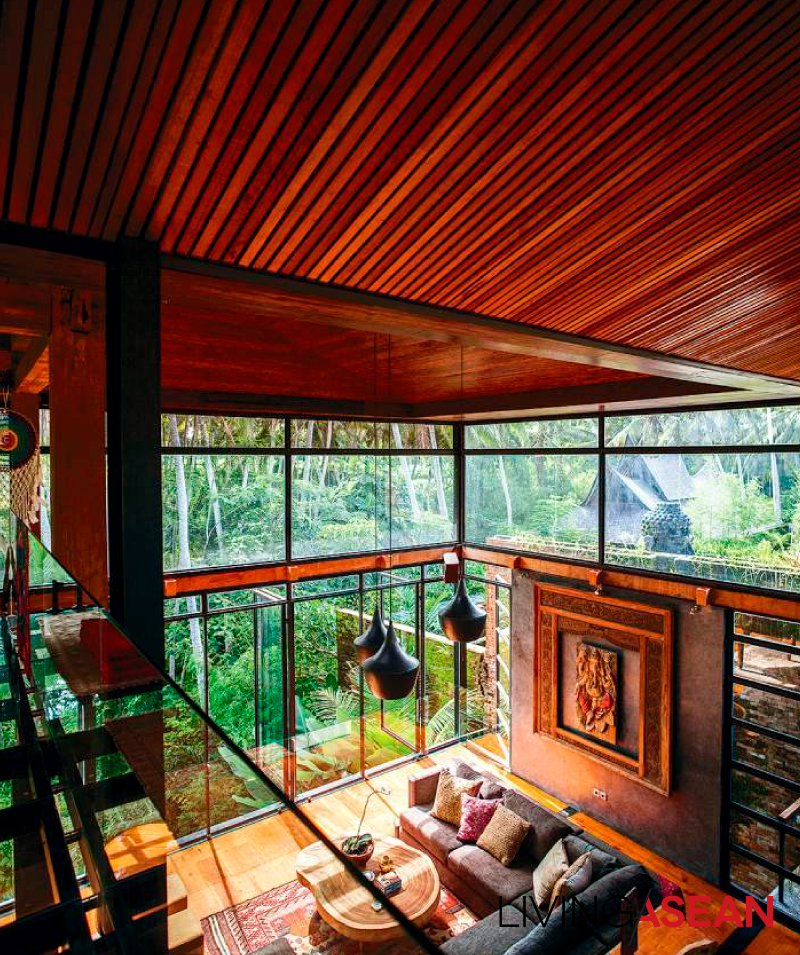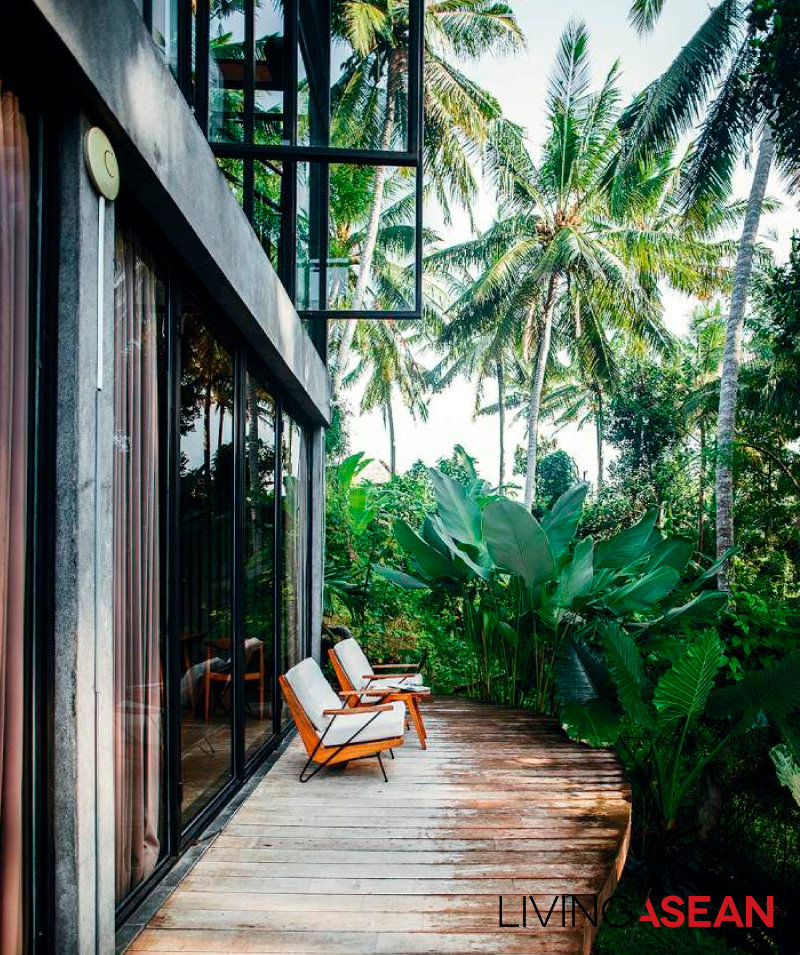 As it opens into the spacious, high-ceilinged dining room, the kitchen also shows off the joglo architecture. Above is a unique and exciting mezzanine walkway of clear glass where skylights allow natural light to shine in below. A person walking here gets a close-up look at details of artistic work carved into the joglo wood, perhaps experiencing something of the past joy archaeologists have felt in making new and priceless discoveries.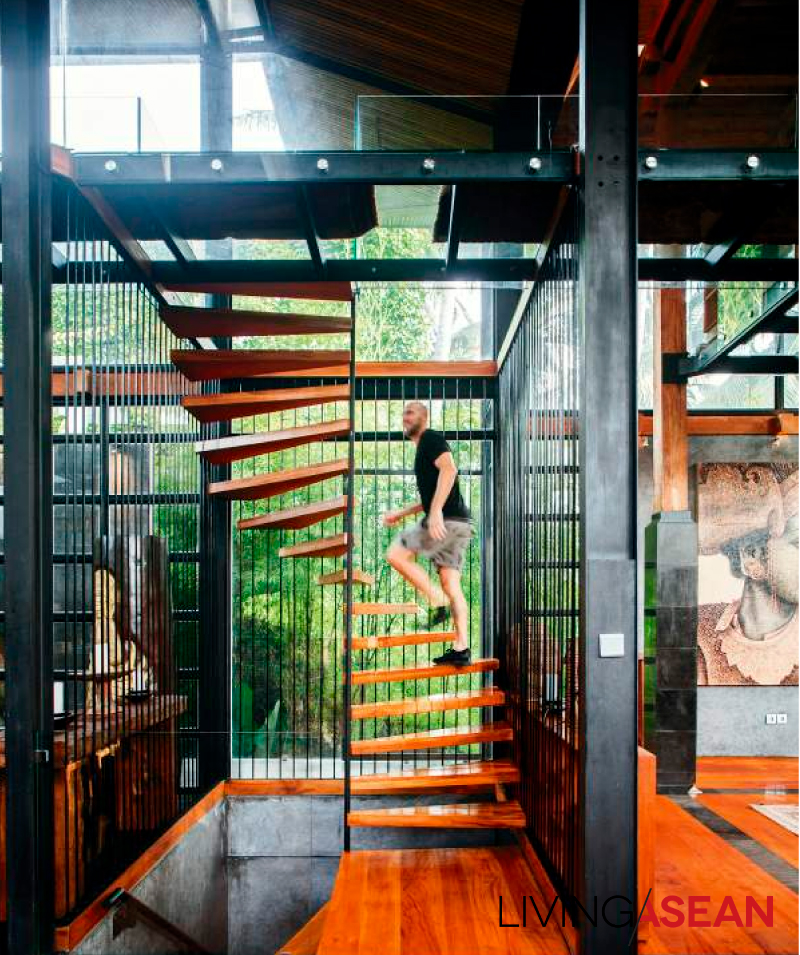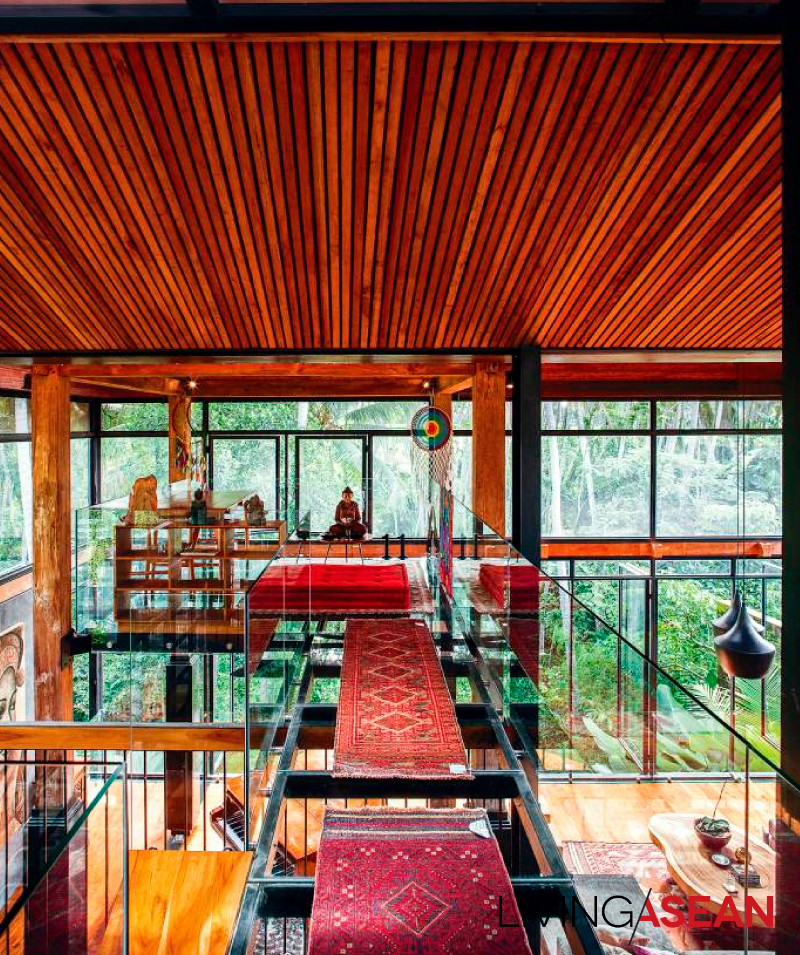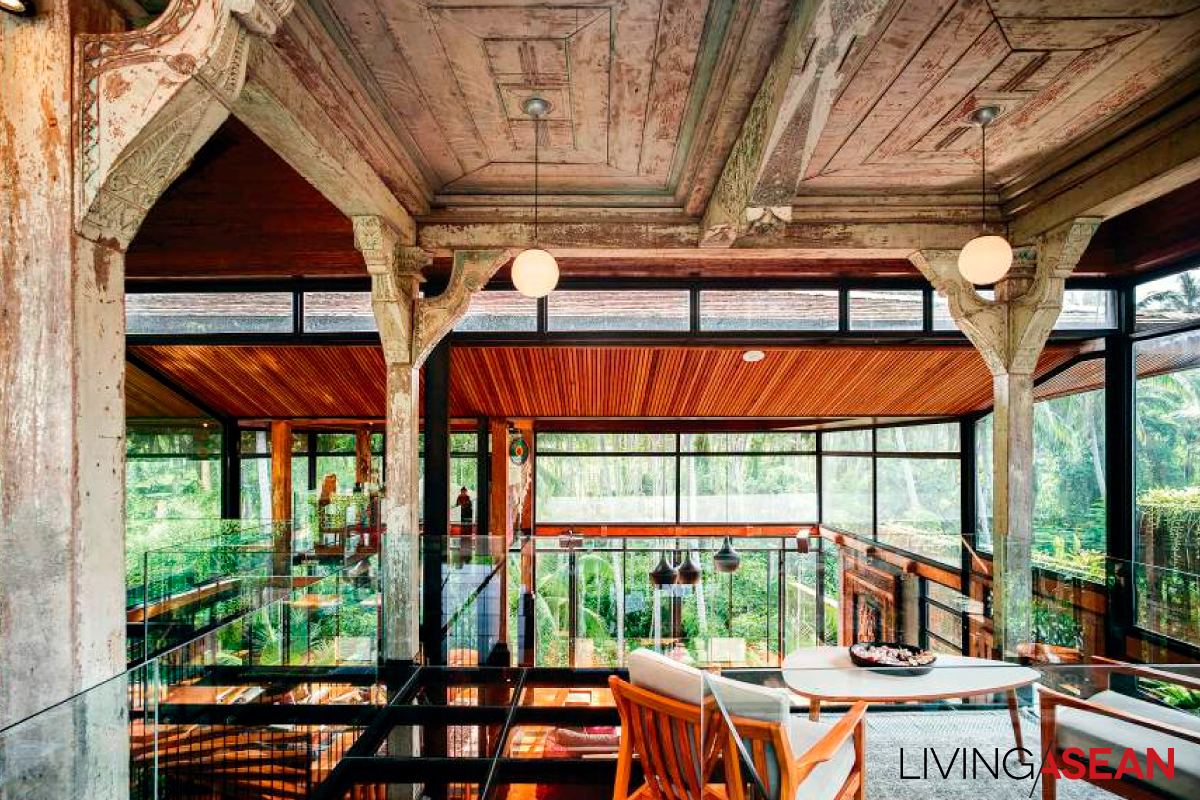 "Hidden beneath this spacious living room, connected to it by a three-dimensional walkway with views in all directions (a spiral staircase reaching down from the mezzanine) you will find two large bedrooms with ensuite bathrooms, as well as another living room. On your journey up or down you'll see beautiful art works and striking views inside and out."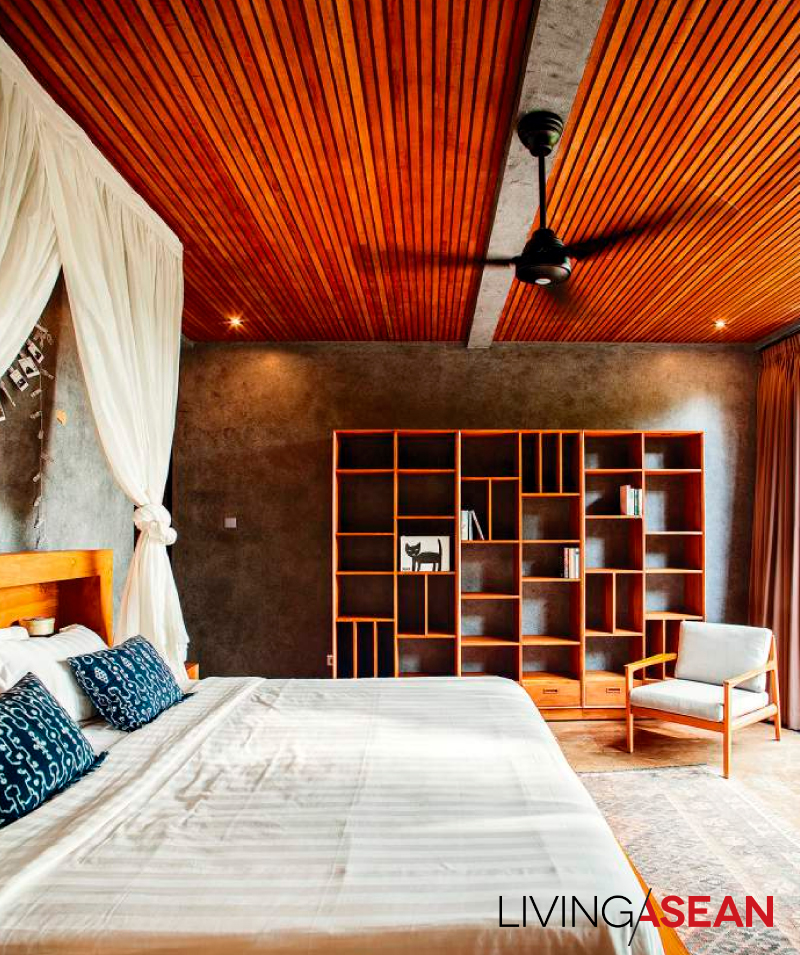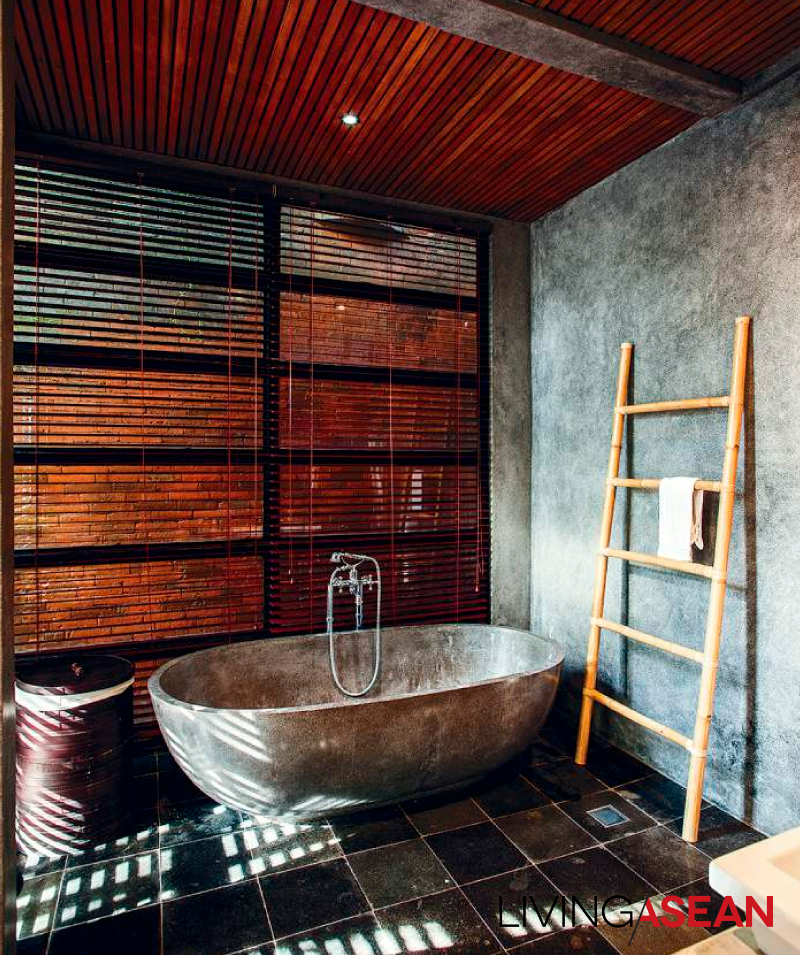 Within this 500-square-meter area, is displayed to see the many diverse relationships between old and new things there are here, things that are built up, local materials such as wood and stone with new materials like industrial-style steel and glass, with using components of this new group of things that are modern to come support and add to significance, in old things that were here to more stand out and be beautiful, under the atmosphere of being a vacation house surrounded by verdant green forest surface.