/ Ratchaburi, Thailand /
/ Story: Nathanich Chaidee / English version: Peter Montalbano /
/ Photographs: Sittisak Namkham / Styling: Tippaya Tarichkul /
Their retirement home epitomizes the "new life" many dreams of. One such is Lisa Thomas, former manager of a famous hotel chain in Thailand who retired and moved with her mother to Ratchaburi.
"It was love at first sight. Our first arrival in Ratchaburi was, like this, in the rice growing season. I love the inexplicable green of rice paddies: somehow it always brings me a peaceful feeling."
Lisa's first impressions resulted in her choice of Ratchaburi Province as the site of this family home, but there were other reasons: convenience of being only two hours from Bangkok, good public utilities, and, importantly "the green horizon, without the view of skyscrapers from our old condo."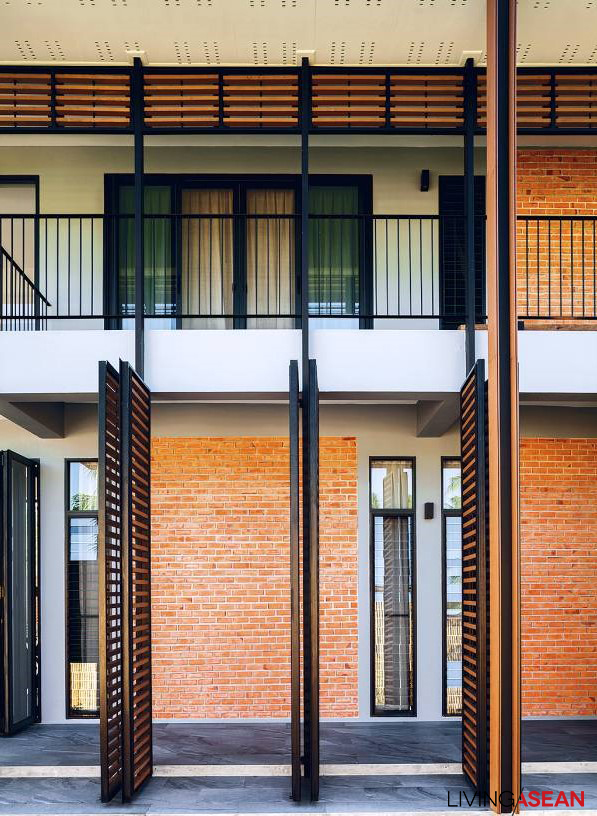 Helping to bring Lisa's dreams to reality were Research Studio Panin Architects Assistant Professor Dr Tonkao Panin and Tanakarn Mokkhasmita. Their design began with their listening intently and paying attention.
"We're satisfied if we can manage to translate the everyday morning-to-evening life of a homeowner into each angle and corner of our house plan.
"Houses spring up gradually, resulting from our conversations with the owner. Solutions come from knowing how to step back and fully understand what we are listening to."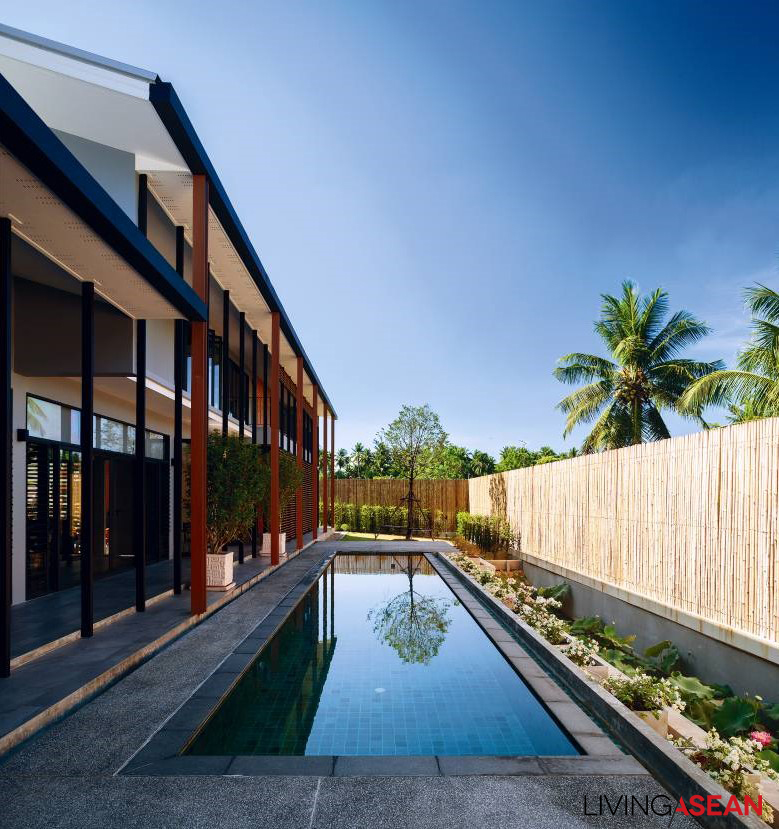 This design answered fundamental home needs including functionality of use; features gradually added to support the owner's natural habits, and principles of comfortable living such as "cross ventilation," which allows air to move freely through the building.
A half-outdoor deck set in the middle of the house greets entering visitors, also capturing breezes from all directions as they transit from outside to inside.
More than simply a stop on the way in, it's a comfortable space for the owners to relax.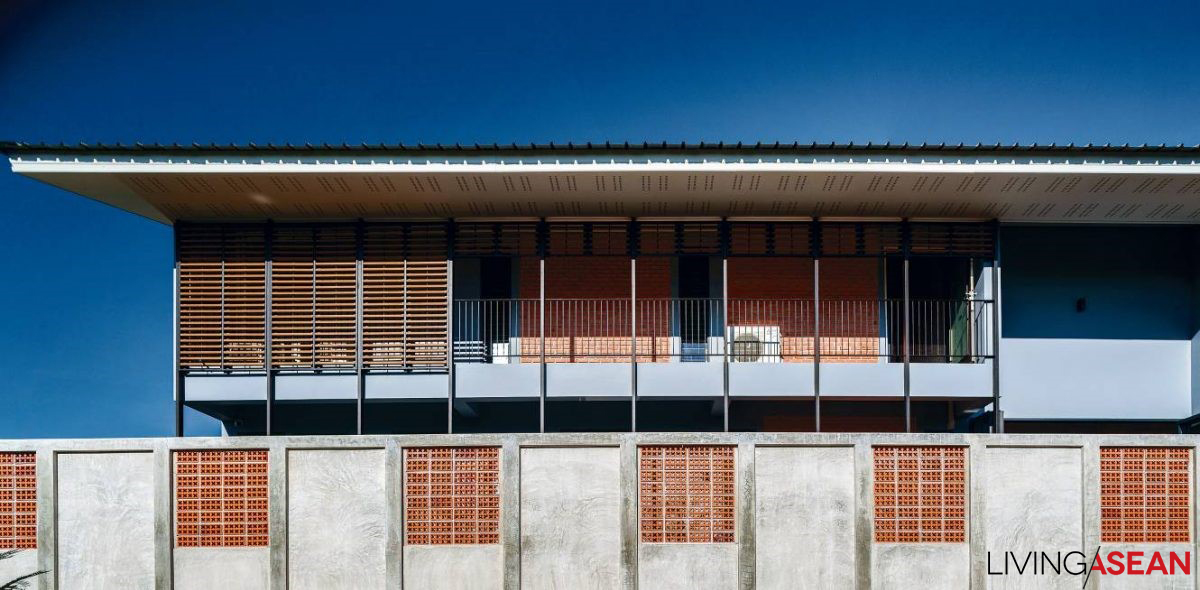 The building of this retirement home is laid out to follow the contour of the property, along a natural irrigation canal. To echo this locational context, a swimming pool is set parallel to the canal.
The house faces west, but the problem of day-long heat is addressed with a basic structure of steel-reinforced concrete and an extended deck that widens to match the reach of the sun.
Eaves and verandahs have a steel framework that nicely frames the surrounding scenery.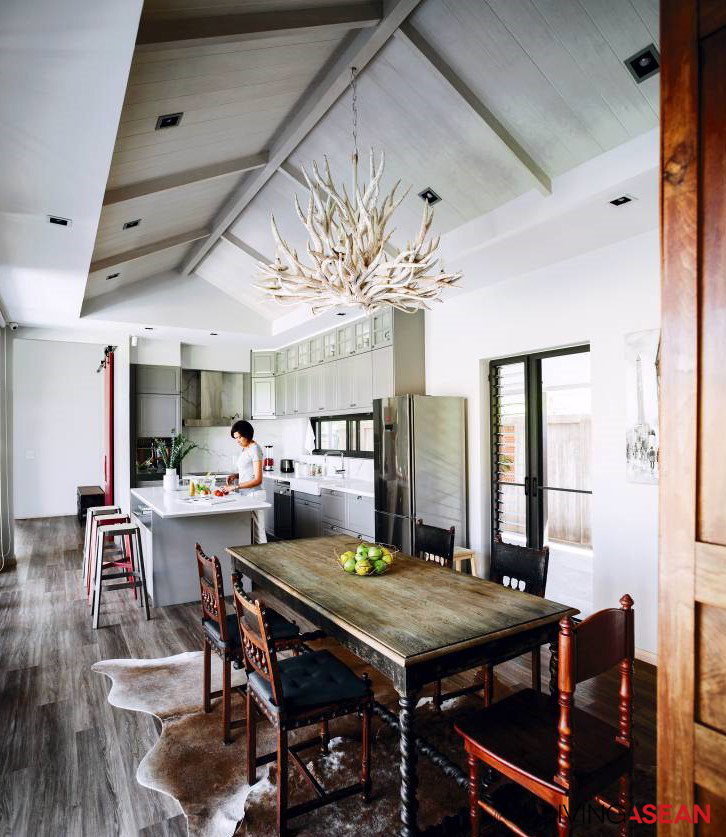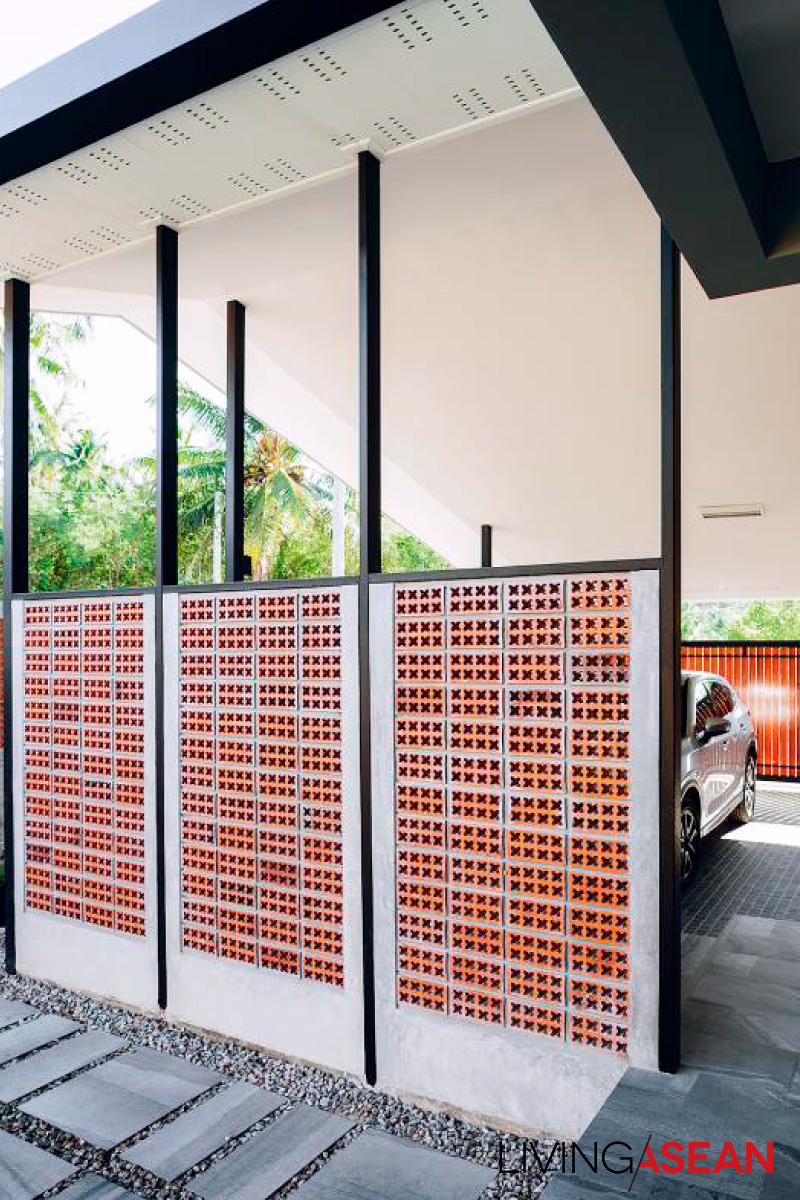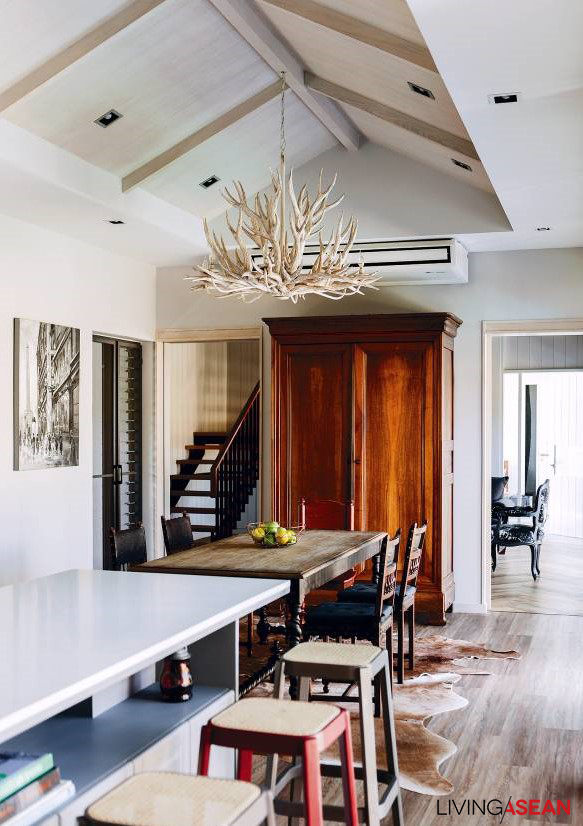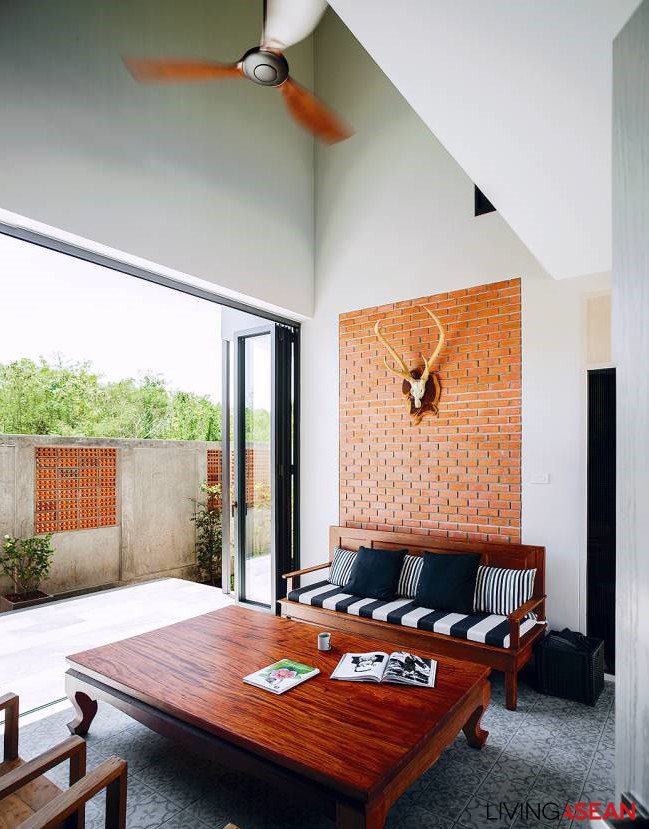 "Without Lisa's daily life here, the house would have no meaning," the architect added.
"It awoke different levels in this space both from the perspective of form and in the actual space itself."
The location of this retirement home is in harmony with the nature of her life. In the everyday living areas – kitchen, dining room, living room – a high ceiling is called for.
Louvers are set in narrow dividing panels between doors and windows for good ventilation throughout the day, bringing air into the central entrance hall and on into Lisa and her mother's bedrooms in back, upstairs and downstairs.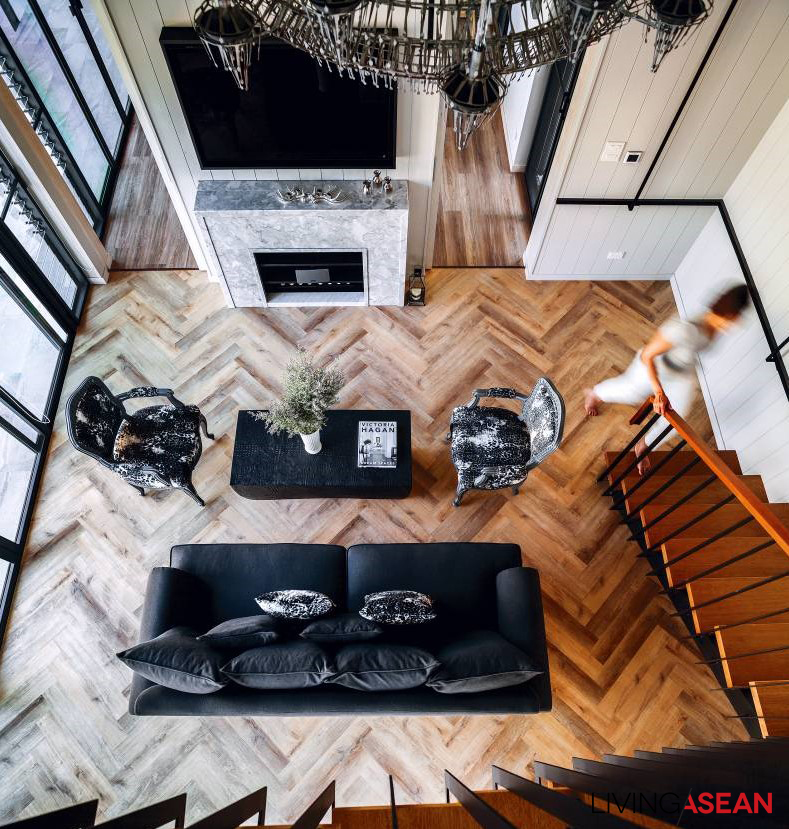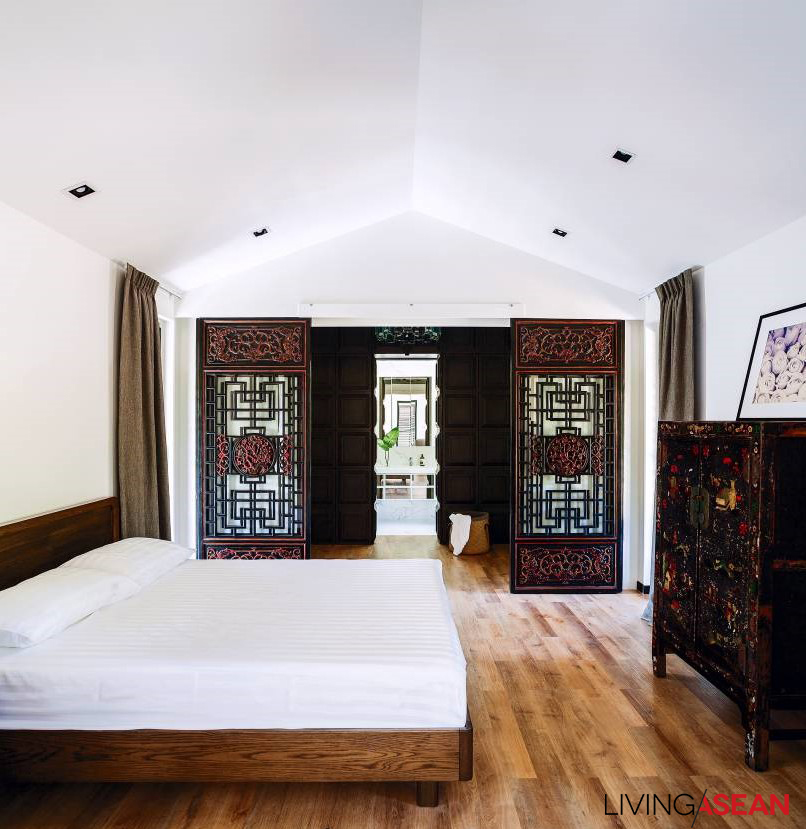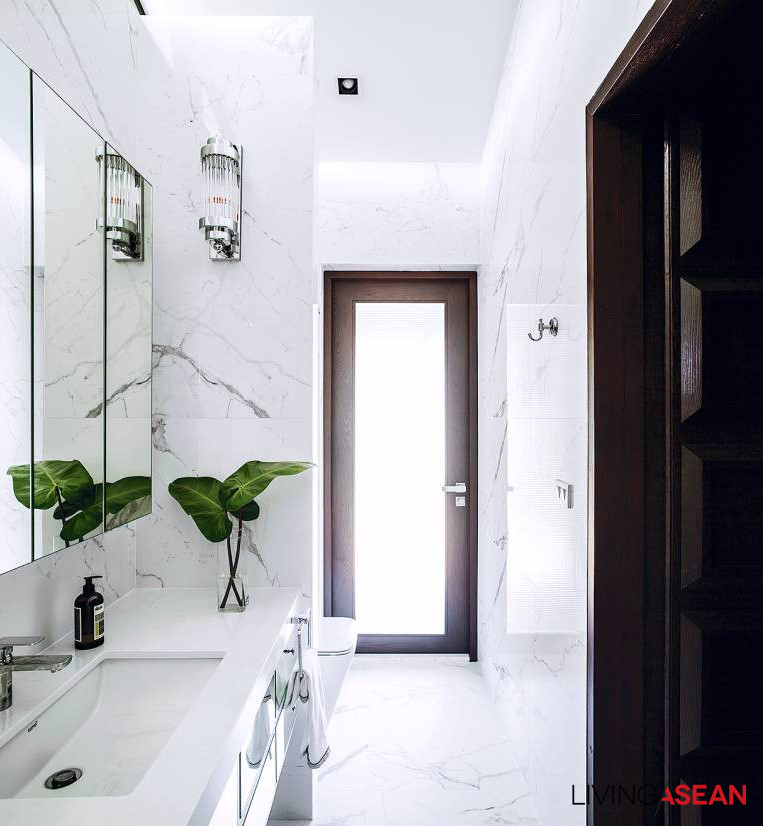 "Time is the important thing now," added Lisa.
"I just want to use my time in the right way, doing what makes me happy, and part of that is returning to live with my mother, bringing back the feeling of life as a kid. The house is a safe space, recalling things that are engraved in my heart forever."
And it also memorializes the friendship felt by architects for the homeowner in a house that has created lasting happiness.
---
Owner: Lisa Thomas
Architect: Reserch Studio Panin by Associate Professor Dr Tonkao Panin & Thanakarn Mokkhasamit
---
You may also like…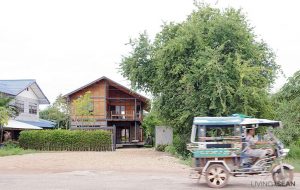 Modern-Vernacular Design of a Thai-Isan Countryside Home in Udon Thani