/ Taichung, Taiwan /
/ Story: MNSD, Kor Lordkam / English version: Bob Pitakwong /
/ Photographs: Courtesy of Soar Design Studio /
Ray Chang of Soar Design Studio grew up in a peaceful environment set amid the beauties of nature in Taiwan, an island at the junction of the East and South China Seas. He developed an interest in the Truth of Nature, finding moral strength that lies beyond the realm of capitalism and the increasing globalization of the world economy. It's a conscious cognitive process that, in a gradual way, enabled him to formulate new thoughts and a sense of perspective different from that of his contemporaries. These qualities are often manifested in his architectural masterpieces and other designs influenced by Eastern philosophy. Obviously they embrace the beauty of change in nature in an era characterized by a whole range of pursuits of certainty in uncertain times.
Through the years Ray Chang has won acclaim for his architectural works, among them the Golden Pin Design Award, one of Asia's most coveted prizes for best designs. With that being said, he's one of Taiwan's up-and-coming, young architects to watch, especially in the residential, commercial, restaurant and café design category.
He founded the Soar Design Studio in 2012, a year notorious for many bad events on a global scale. Amid tumultuous times, Ray even asked himself what was it exactly that he had a passion for.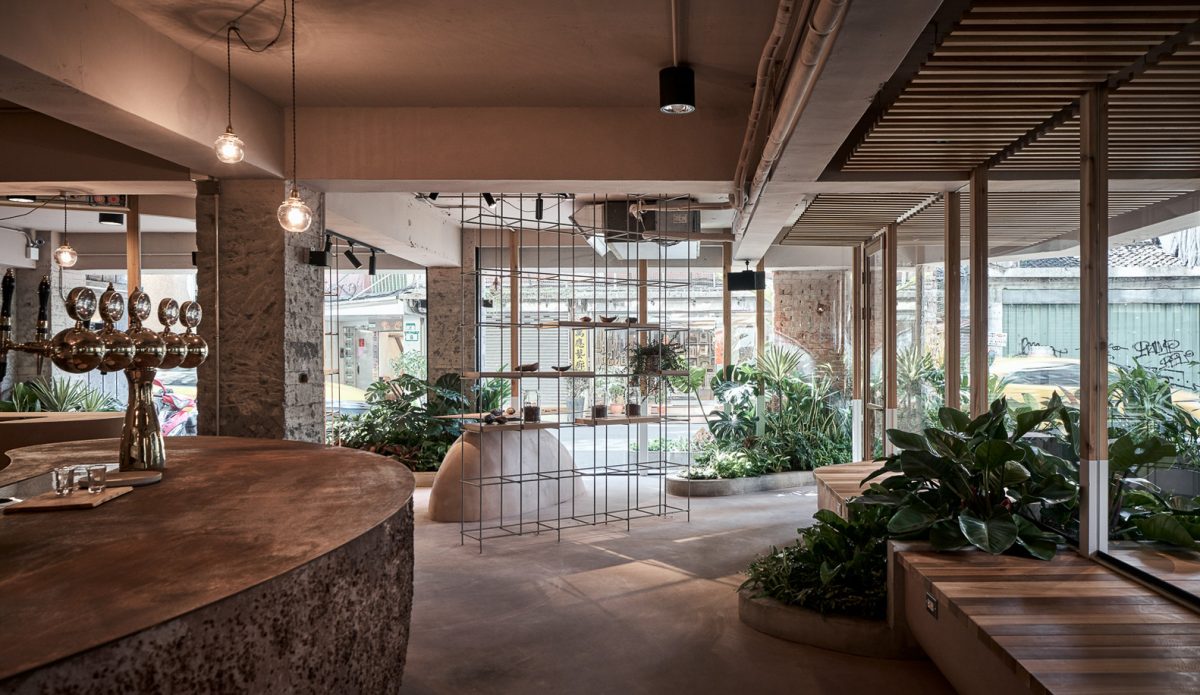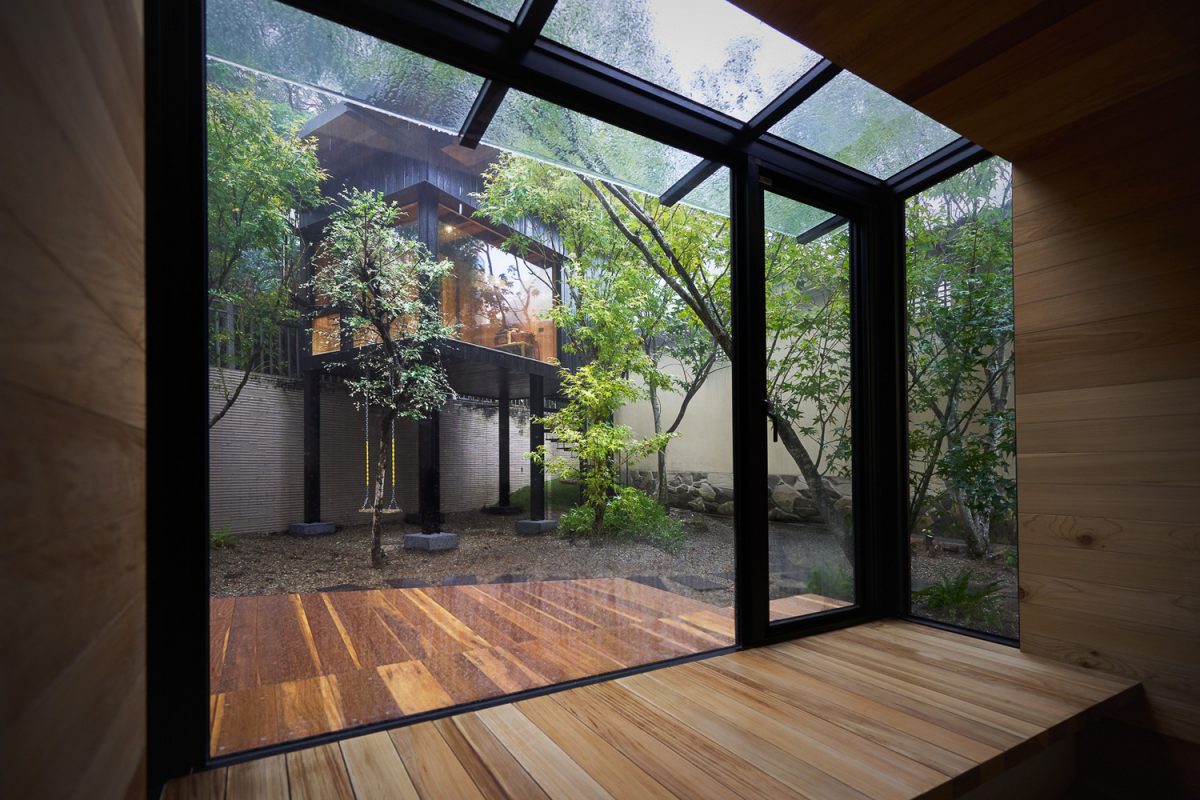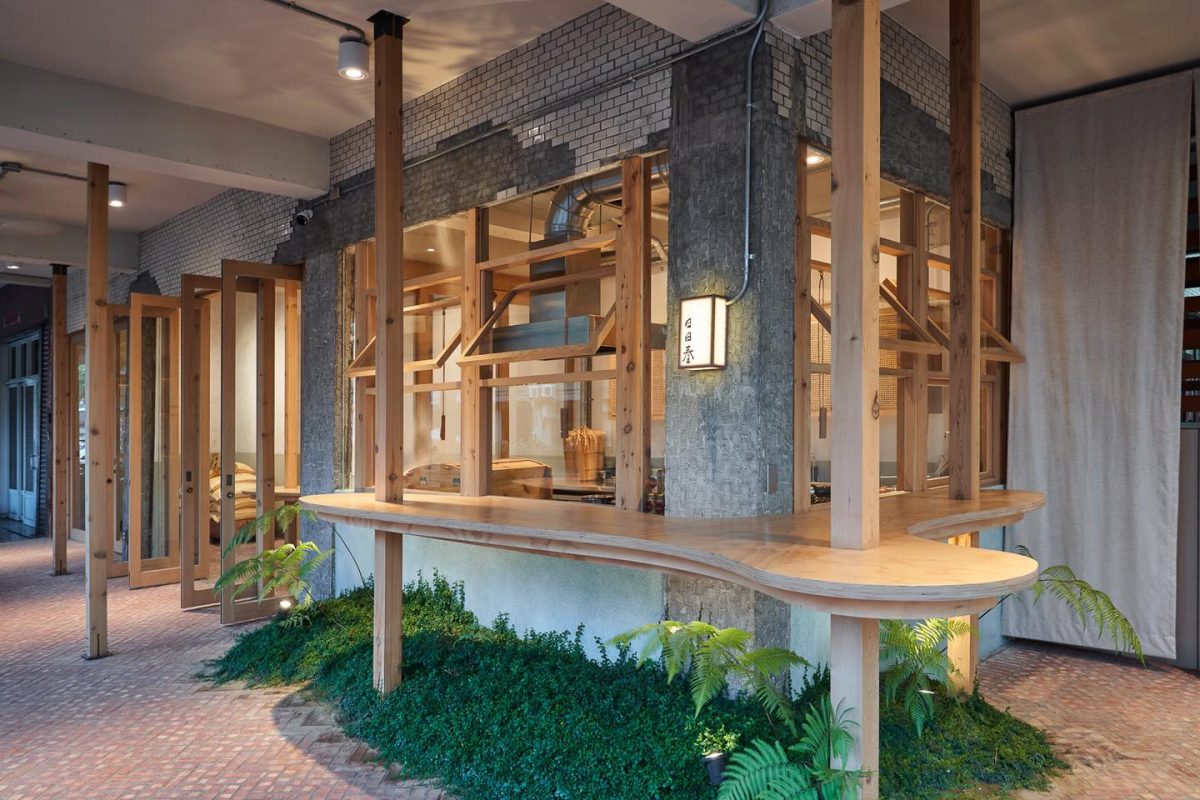 The following are excerpts from an interview we did recently with Ray. It touched upon his thoughts and philosophy, the attitude and theory he held that guided his many successful designs. They evoke the image of a real architect questing after truth, one inspired by the beauties of nature and the deep meanings it brings. Here's a glimpse into this thought.
---
Q: When it comes to creating a design, you often draw an analogy between man-made structures and the workings of nature. Where did you get this idea from?
A: "Living in the countryside, of course nature was part of my growing up. I believe it's possible to make architecture blend perfectly into its natural surroundings.
"There are plenty building materials and designs all around waiting to be discovered. We only need to pay attention to detail. Focus on feelings and how you react physically and psychologically as you reconnect with nature. And those good feelings should come naturally to you.
"I tried to free myself from the constraint of Western style architecture, preferring instead to pay attention to the ideas and designs that give great aesthetic pleasure from the point of view of Eastern philosophy. To put it simply, I tried to think outside the box, trust my instincts, be honest with my personal ideology and give special importance to the circumstances that form the setting of the project site."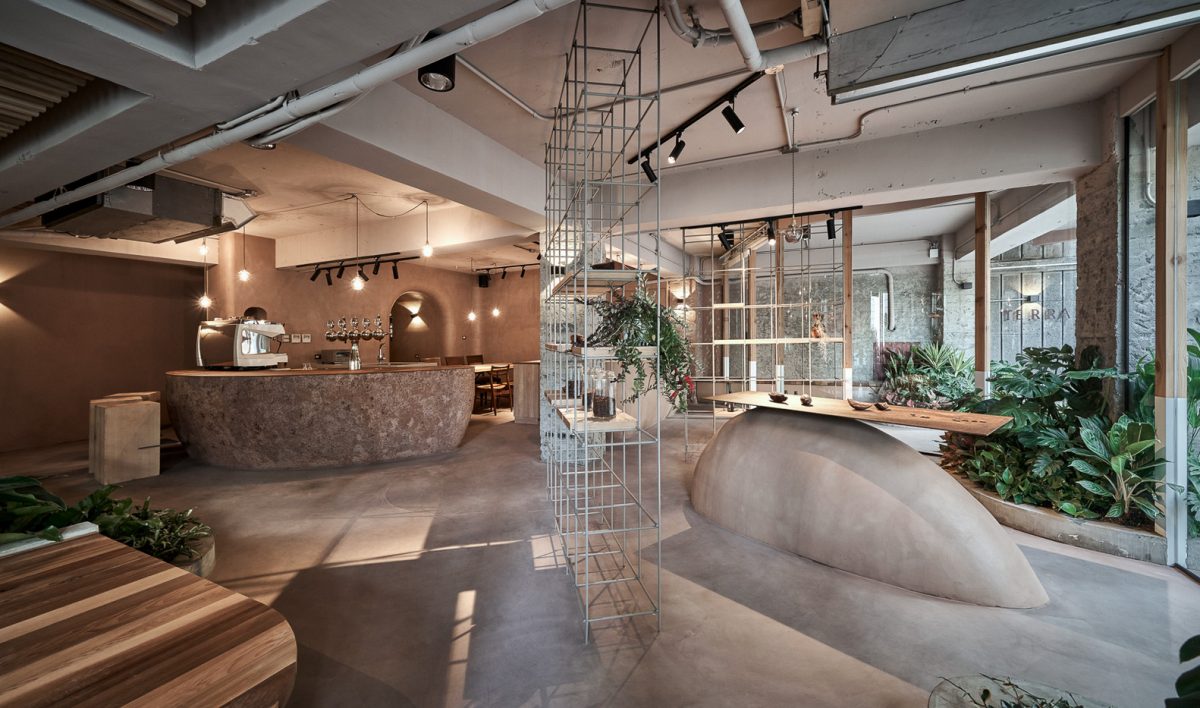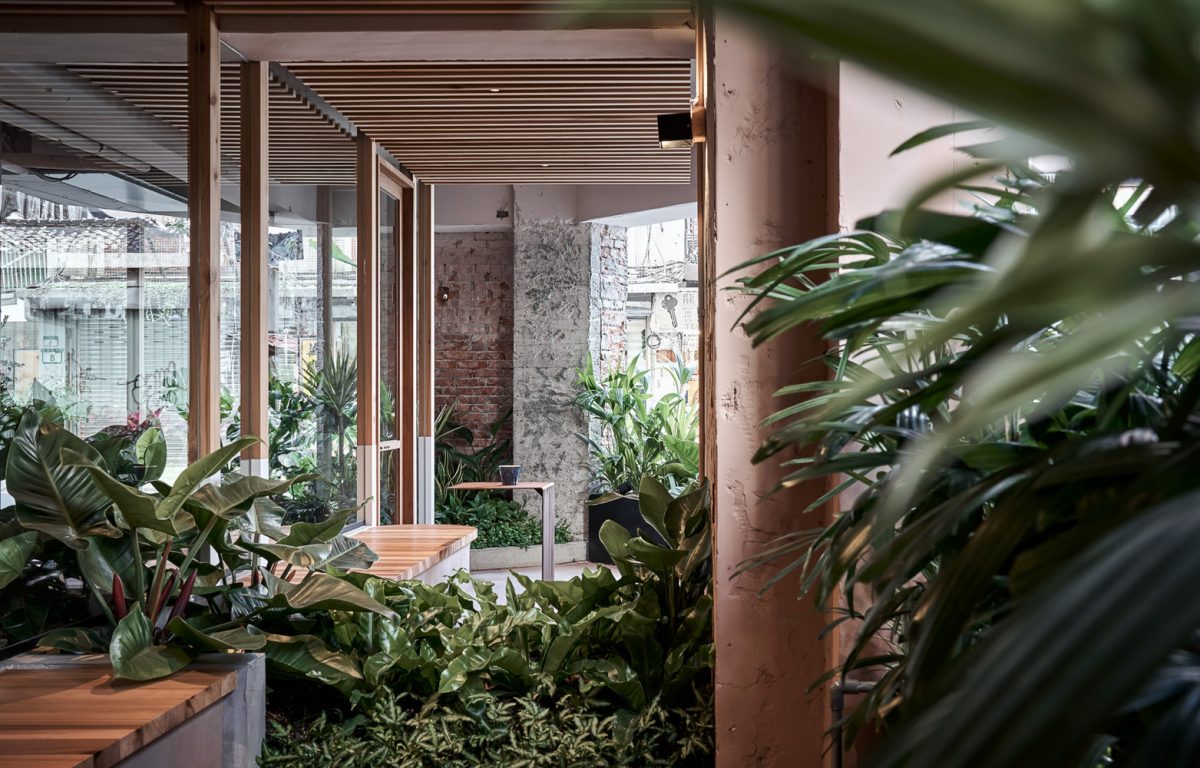 Q: You said that you wanted to free yourself from the constraint of Western style architecture. Why is that so?
A: "Western style architecture is a branch of knowledge founded on scientific thinking, a set of reasoning processes which is a big help in terms of construction. But we need to have our own design guidelines. In the Eastern world, it's a crossover between architecture and spirituality. It's a concept that has implications in design. We focus on feelings, and we listen to our hearts.
"I have a Western style architecture foundation from which I cannot escape. But at least I can make a difference by integrating the two approaches so as to create a successful design. I grew up in a rural area where works of architecture were few and far between. It was a learning environment that made me think differently and hence design things in my own way.
"It's neither the Japanese style nor the Chinese style. But, taken as a whole, it's something that epitomizes Eastern philosophy. It's about making appropriate adaptations to merge into the natural environment, rather than trying to dominate or control it."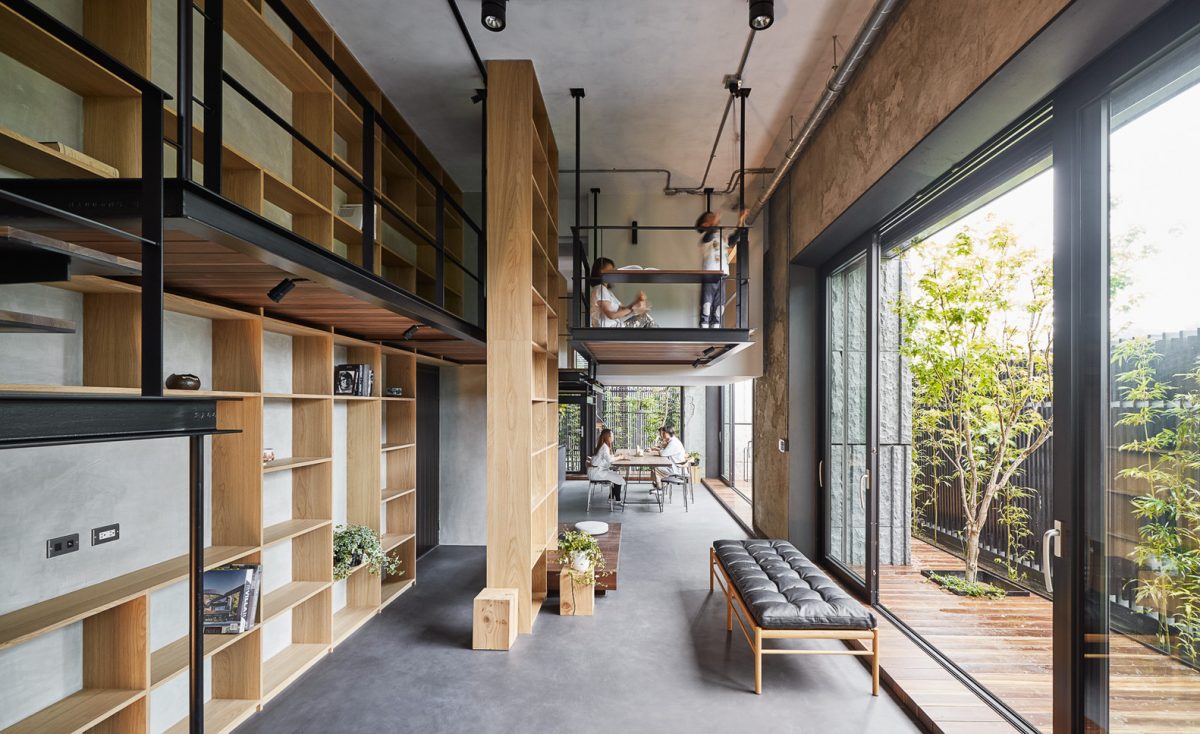 Q: Is that the reason why you became interested in "Wabi-sabi", a Japanese aesthetic concept, and the Truth to Materials approach to architecture.
A: "I think "Wabi-sabi" is about natural simplicity. It's the concept of impermanence and the transience of life.
"Take for example a piece of architecture that I created back in 2016. It was a renovation project aptly named the "Old House in Wabi-sabi". As I was working on it, I discovered it took on a life of its own. It had a rich history judging from the traces left behind through time and the power of storytelling that came with age. Together they became my front-and-center concerns.
"I refrained from applying new principles to it, but preferred instead to let inspiration happen during the designing process. Long story short, it's this project that introduced me to Wabi-sabi, the traditional Japanese aesthetics.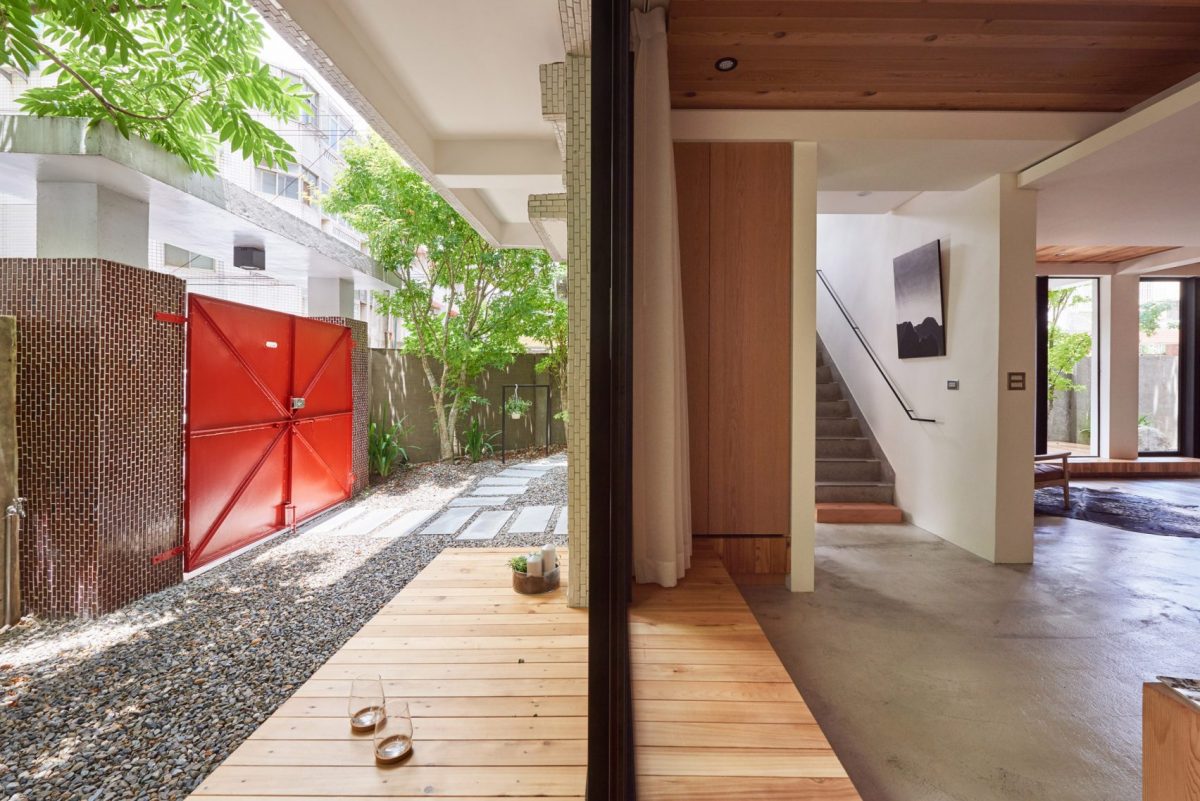 "I've always been fascinated by the Truth of Nature, which is the core concept of Wabi-sabi. It's one of several abstract ideas from Eastern philosophy. There are also Chinese belief systems governing how people think and behave, among them a thought credited to Laozi, literally "The Old Master", and the ancient Chinese text Zhuangzi that deals with the philosophical problem of change.
"Overall, they combine to give me a foundation or moral principles guiding my thoughts and my work.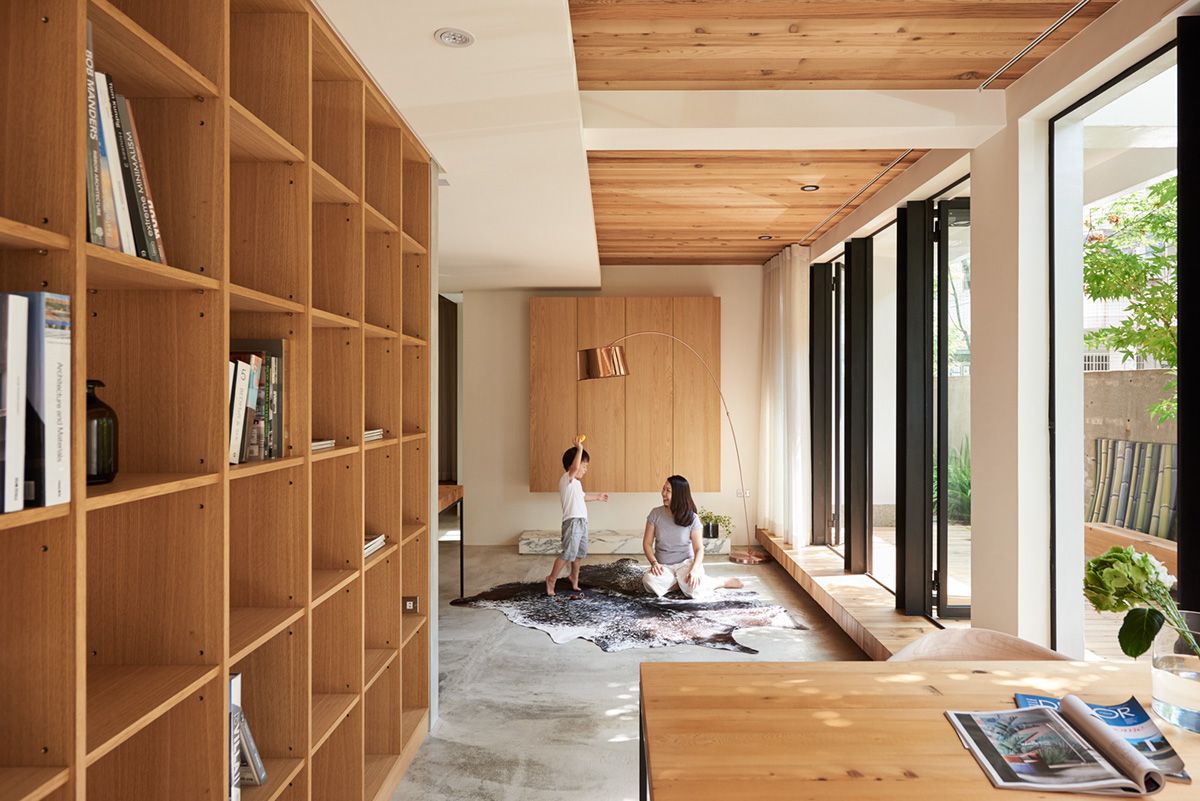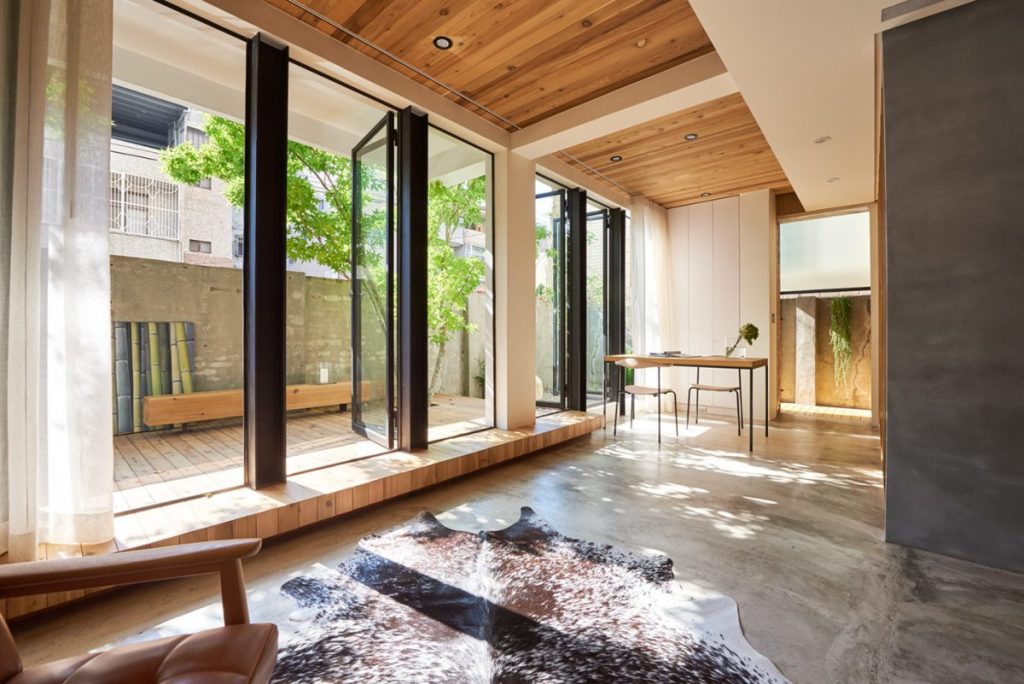 "Precisely, I'm not in business to build structures or spaces that will last for all eternity. That's not for me. Rather, I want to create something that's beautiful in its time.
"So, whether I'm working on an old house or a new one, it's of the utmost importance to reconnect with nature. When humans are linked with the natural environment, it calls to the conscious mind the image of Wabi-sabi, a piece of architecture that accepts the natural cycle of life. It leaves behind the traces of time that act as a catalyst of change.
"I use the word "complete" to describe the subtleties of change effected on the surface of an old building material. The same textural subtlety cannot be produced again on a new material. Each trace of time is unique and can never be repeated. And that's the power of storytelling that captivates me."
Q: Does the context of a project, physical or cultural, have any significant impact on your design? How?
A: "To answer that, I'd rather use the term "neighborhood" or "community" rather than the word "context".
"In modern urban planning, the original circumstances that form the setting of a place are long gone. Plus, the real estate market has expanded at a faster pace now than ever before. New landmark buildings have mushroomed everywhere. I've always thought that the term "neighborhood" or "community" would be more appropriate for the present circumstances.
"Locality" is another word that I'm interested in. In fact, we should pay attention to the "landscape" and try to understand the characteristics of the "people" and their ways of life. This will give us a better understanding of cultures and social interactions in a locality.
"It's synergy and a sense of belonging that I experienced growing up in rural Taiwan, where neighbors came together, talked together and good times were had by all. Well-thought-out architecture, such as shops, restaurants, café, et cetera, can play a role in bringing back those fond memories.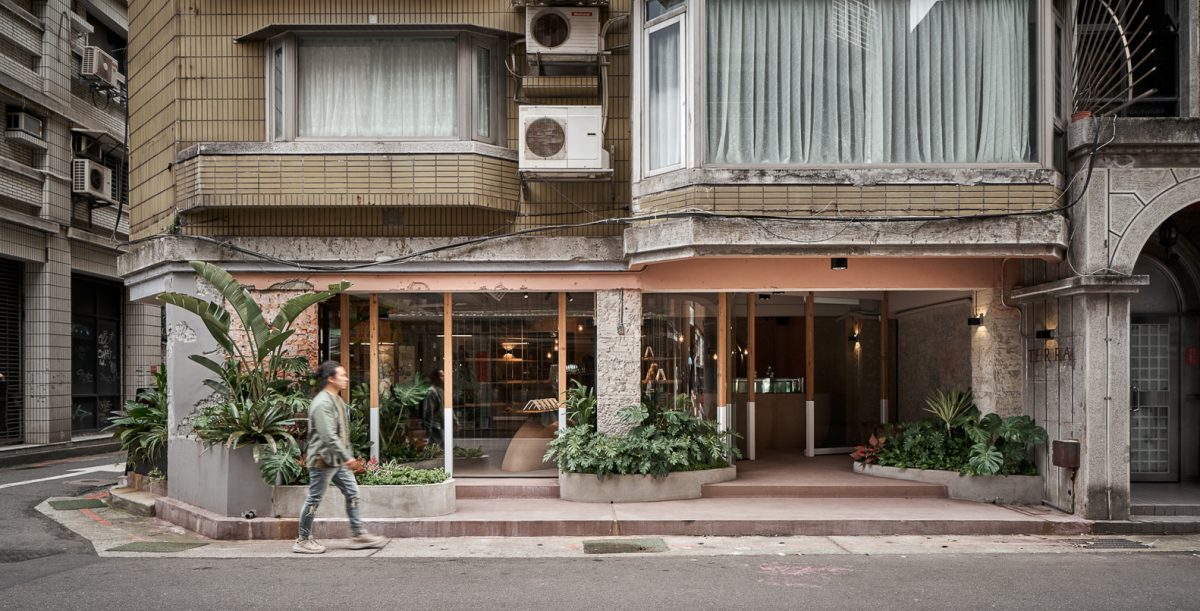 "I adapted an old house making it suitable for new use and created a welcoming atmosphere in which authentic Taiwanese tea was brewed and served the traditional way. It connected with nature for health and well-being according to Eastern philosophy.
"While doing that, I spent time in that old house every day to get the feel of the place and everything about it from sunshine to surrounding lush green fields. Inspired by the location and the house interior, I changed the floor plan almost weekly until I found the right balance."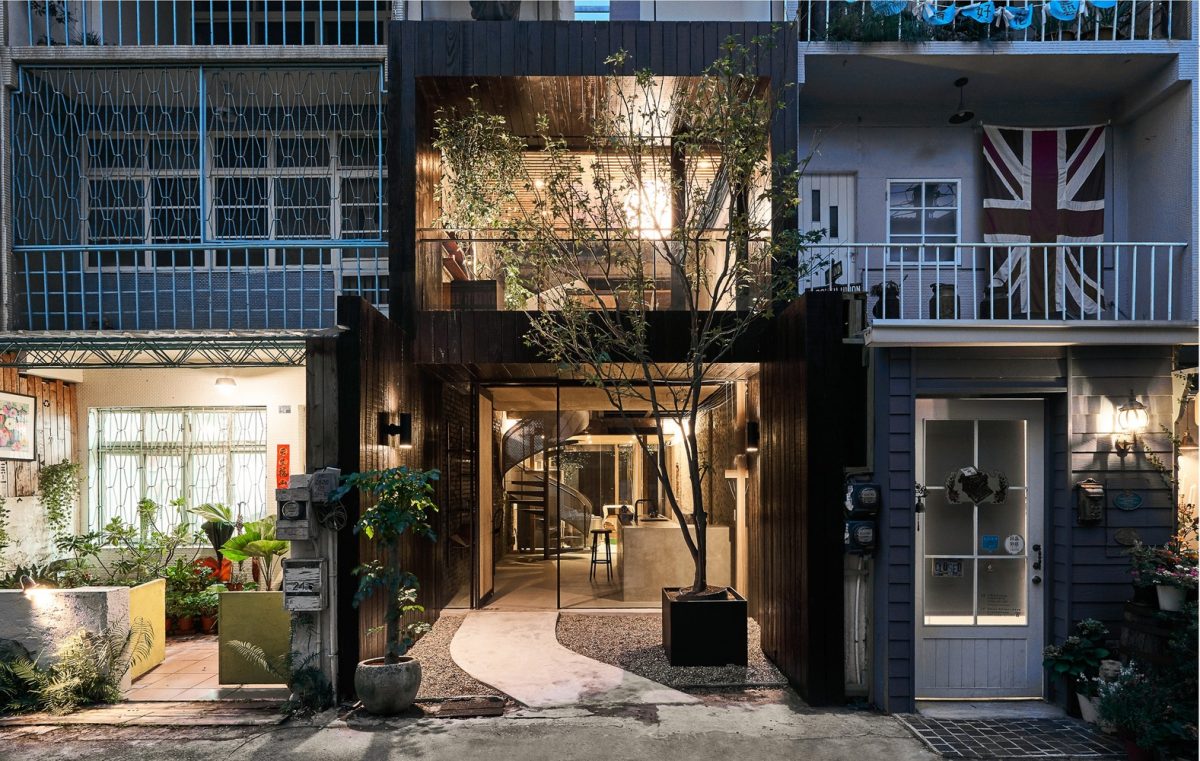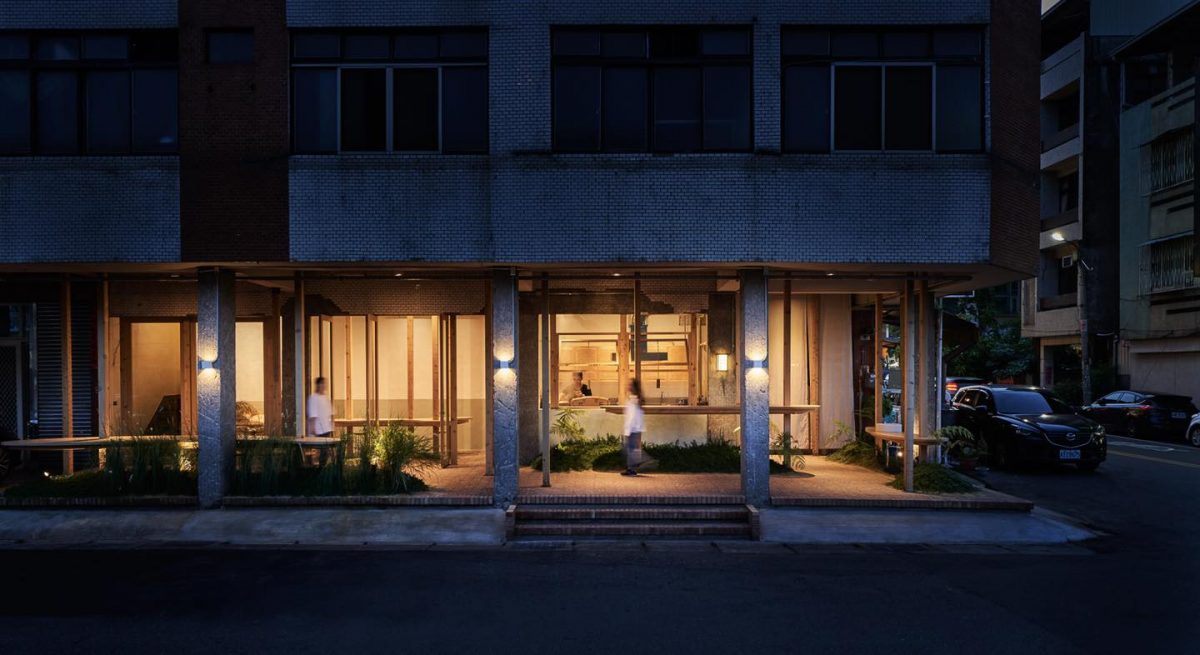 Q: Your designs are mostly residential and commercial spaces. Will you follow the same principles in doing larger projects?
A: "I'll give you an example. We're in the process of developing a large-scale project, the initial phase of which involves transforming a neglected area of grounds into a public park. A tall building will come after that. In Taiwan we have to wait a year or two to catch up on some paperwork and get everything legally approved. While there's no construction going on, the unused grounds transform into an open public space for people in the neighborhood.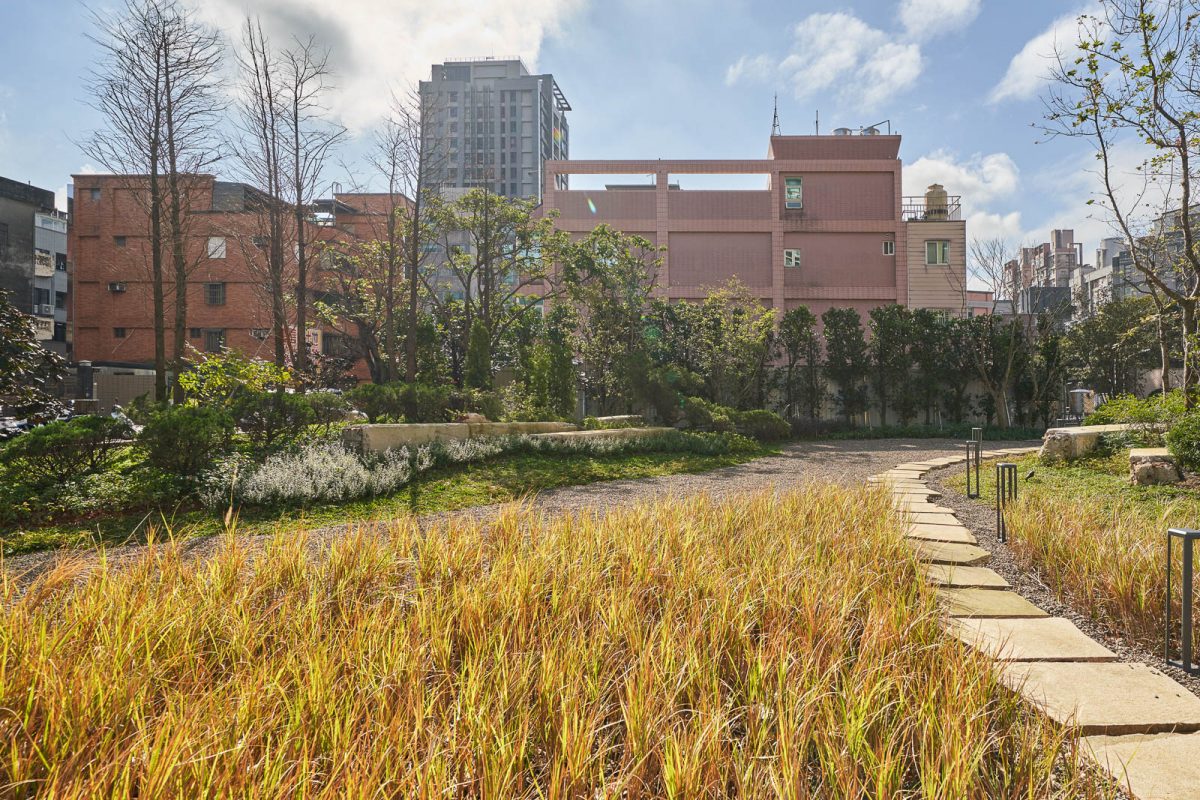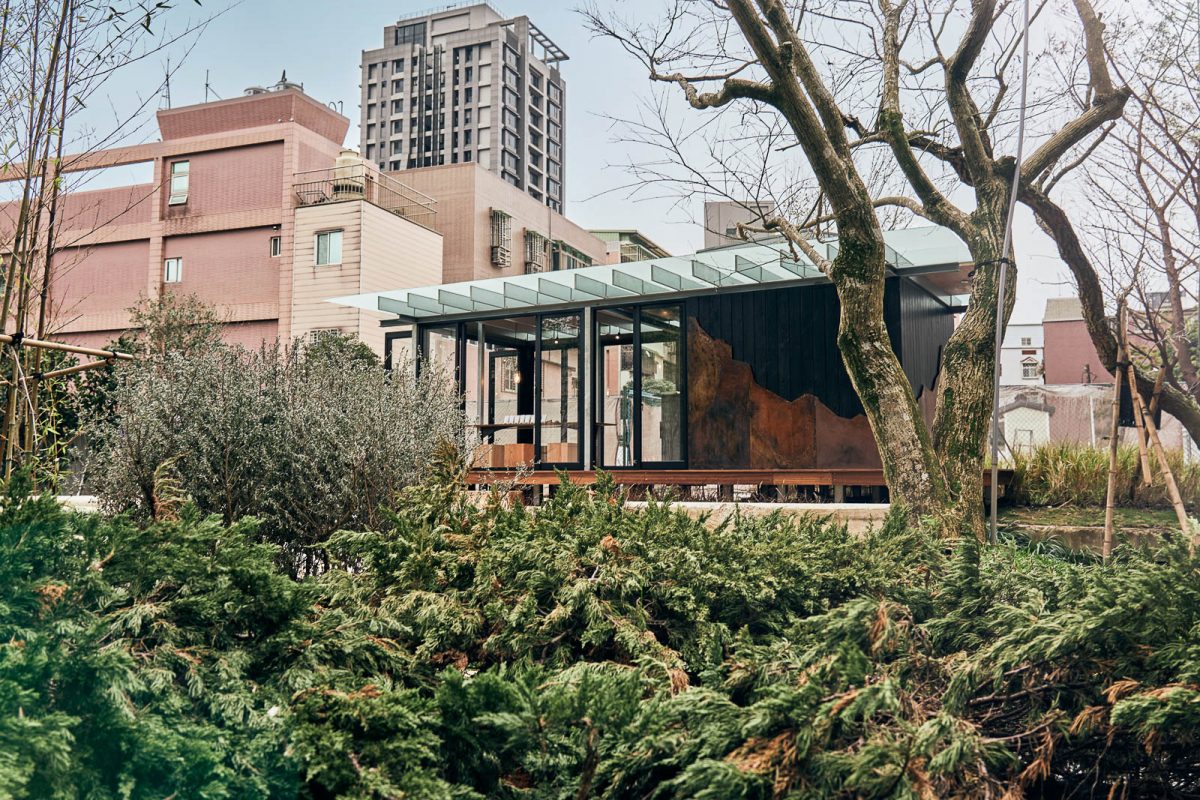 "It's filled with plants indigenous to Taiwan with a small teahouse in a peaceful country setting. The teashop provides reflections on the Wabi-sabi concept that finds beauty in imperfection and change taking place over time. As soon as construction gets underway, the teahouse will move out to serve a new purpose as school building in a remote area. Every step of the way, people are aware of the cycle of change taking place in the community."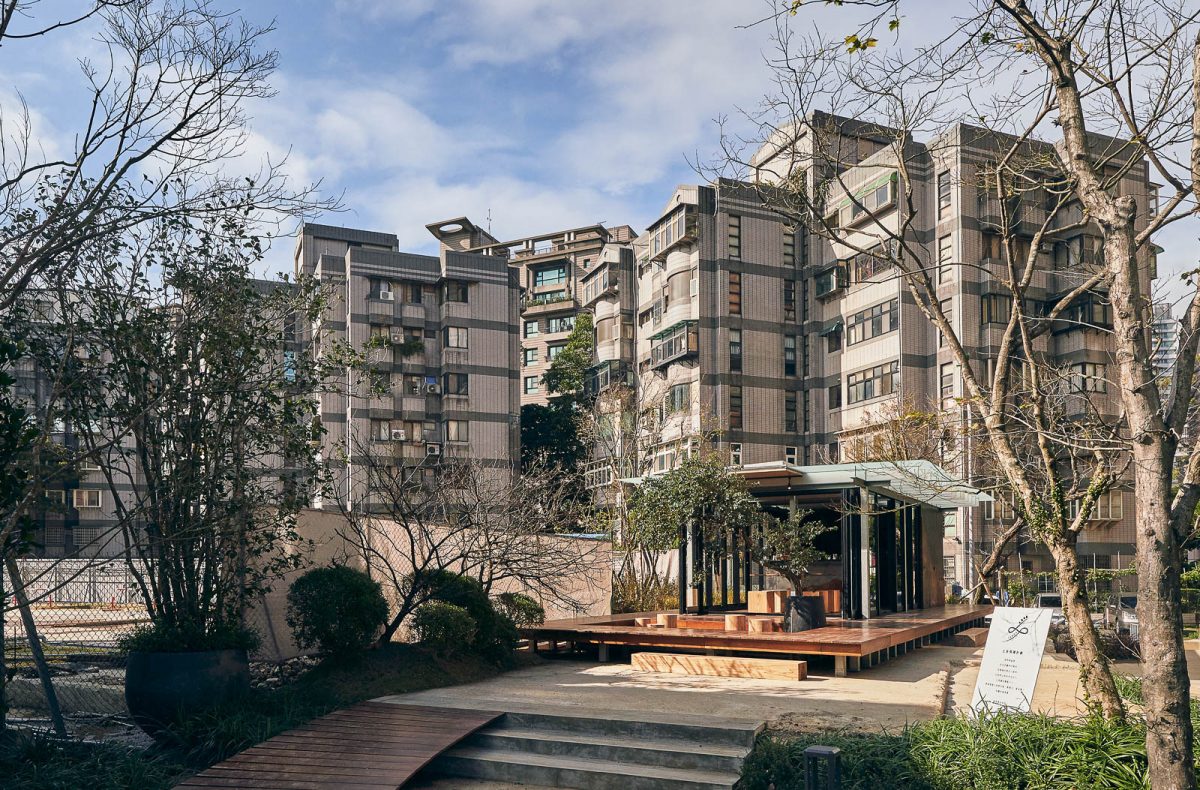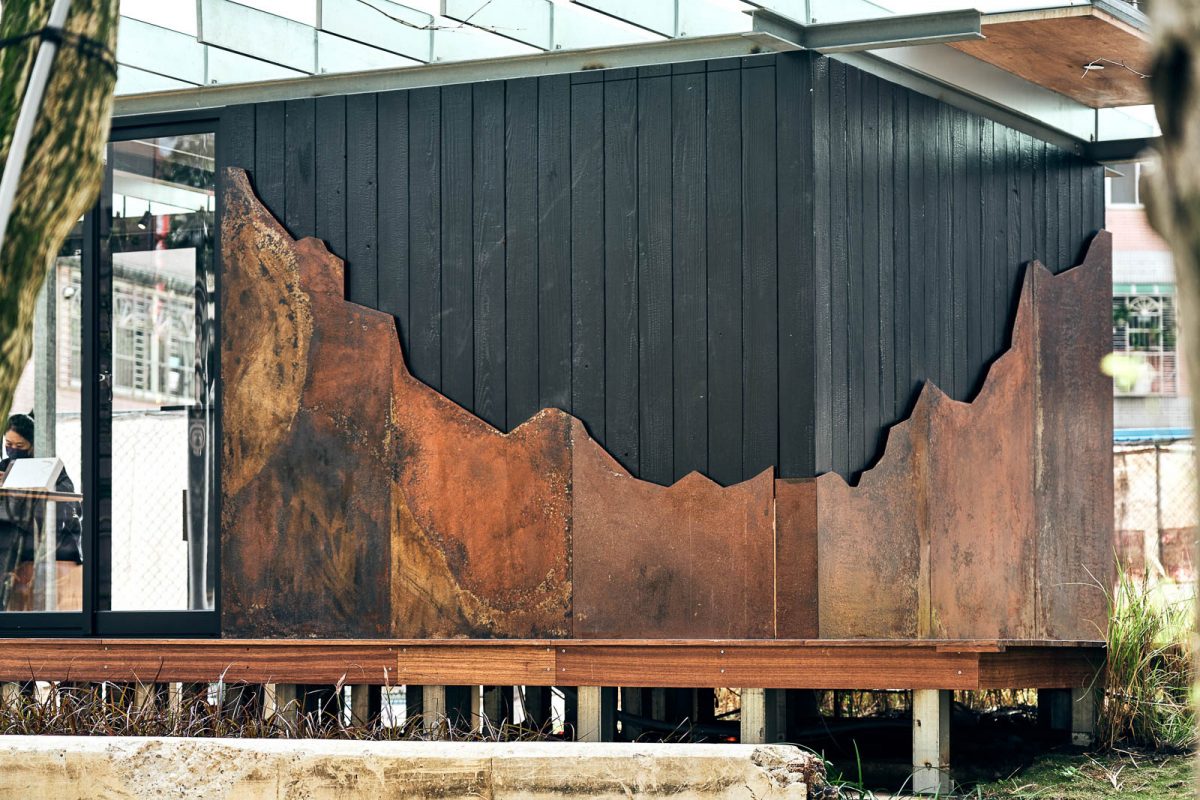 Q: From then till now, are there any serious challenges preventing Soar Design Studio from achieving its goal?
A: "We established a business offering our design styles in the midst of uncertainty in the real estate market. Like everything else, starting is often the hardest part. There were some clients who didn't get what we're trying to achieve. But things have gotten much better lately. We got a lot more work coming in thanks to our ability to get the message across and present our concept and our belief to a wider audience.
"By the way, I'm still a paper-and-pencil man who prefers drawing by hand to using apps. It's great to begin with hand drawing for it helps me think and discover new, exciting possibilities. The computer comes in next to finish the job. It's the main tool to get things done and communicate with others. I'm trying to find the right balance even as I speak."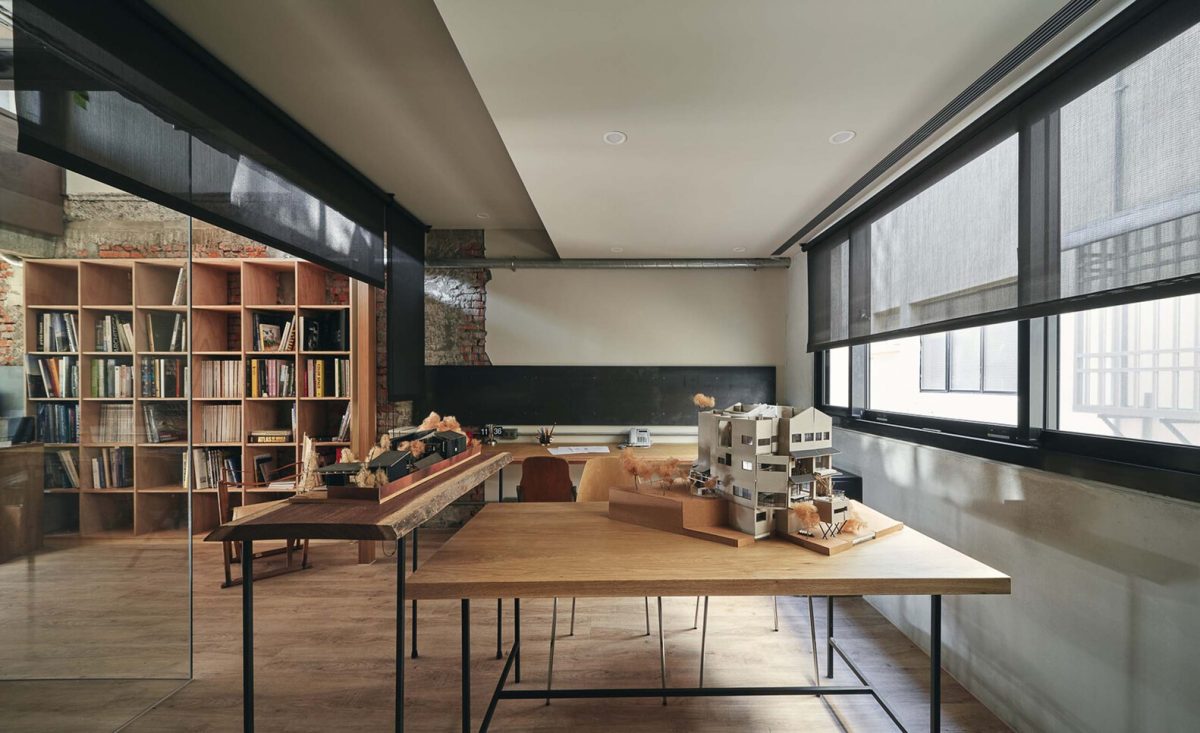 Q: On the design principles that embody Eastern philosophy. How are they catching on among the Taiwanese? Are they well received by the young generation?
A: "They seem to be popular with small social groups outside the mainstream of Taiwanese life. Nowadays, Western cultures still have an influence on the perception of beauty among most people.
"The clients who come to us are mainly those who appreciate beauty from the Eastern perspective. By participating in competitions at the international level, we have been able to create greater awareness of Eastern concepts through our well-thought-out designs.
"In reality, we may not be able to keep Western influences out of designs created by Taiwanese architects. I think that Taiwan being an island is at an advantage. We have long-established cultures and distinct identity of our own, but everything is changing fast. The question is: how can we begin to carry on work at preserving our design principles amidst challenges?
"I'm really pleased that young generation architects have made local values front-and-center concerns in their designs. So Taiwan can expect unique and interesting phenomena in architecture in the foreseeable future. I hope that we'll be able to strike the right balance between Eastern and Western values."
---
You may also like…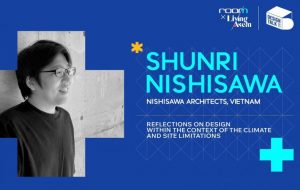 Shunri Nishizawa, Nishizawa Architects: Reflections on Design within the Context of the Climate and Site Limitations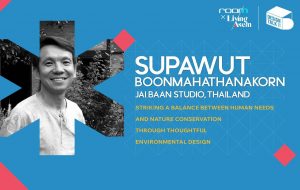 Supawut Boonmahathanakorn, Jai Baan Studio: Striking a Balance between Human Needs and Nature Conservation through Thoughtful Environmental Design