/ Nha Trang, Vietnam /
/ Story: Phattaraphon / English version: Bob Pitakwong /
/ Photographs: Duy Nhat, Le Ba Loc /
Here's Sep'on Heartfulness Center, a small-capacity boutique hotel built on an elongated rectangle in Nha Trang, a coastal town in the South of Vietnam. Even with a narrow frontage to the street, it offers 600 sq. m. of accommodation spaces with views of the city landscape. The design-driven wholesome destination conveys a great deal about truth-to-materials architecture, which holds that everything is used in its natural form — unadorned, unpainted, neither polished nor hidden.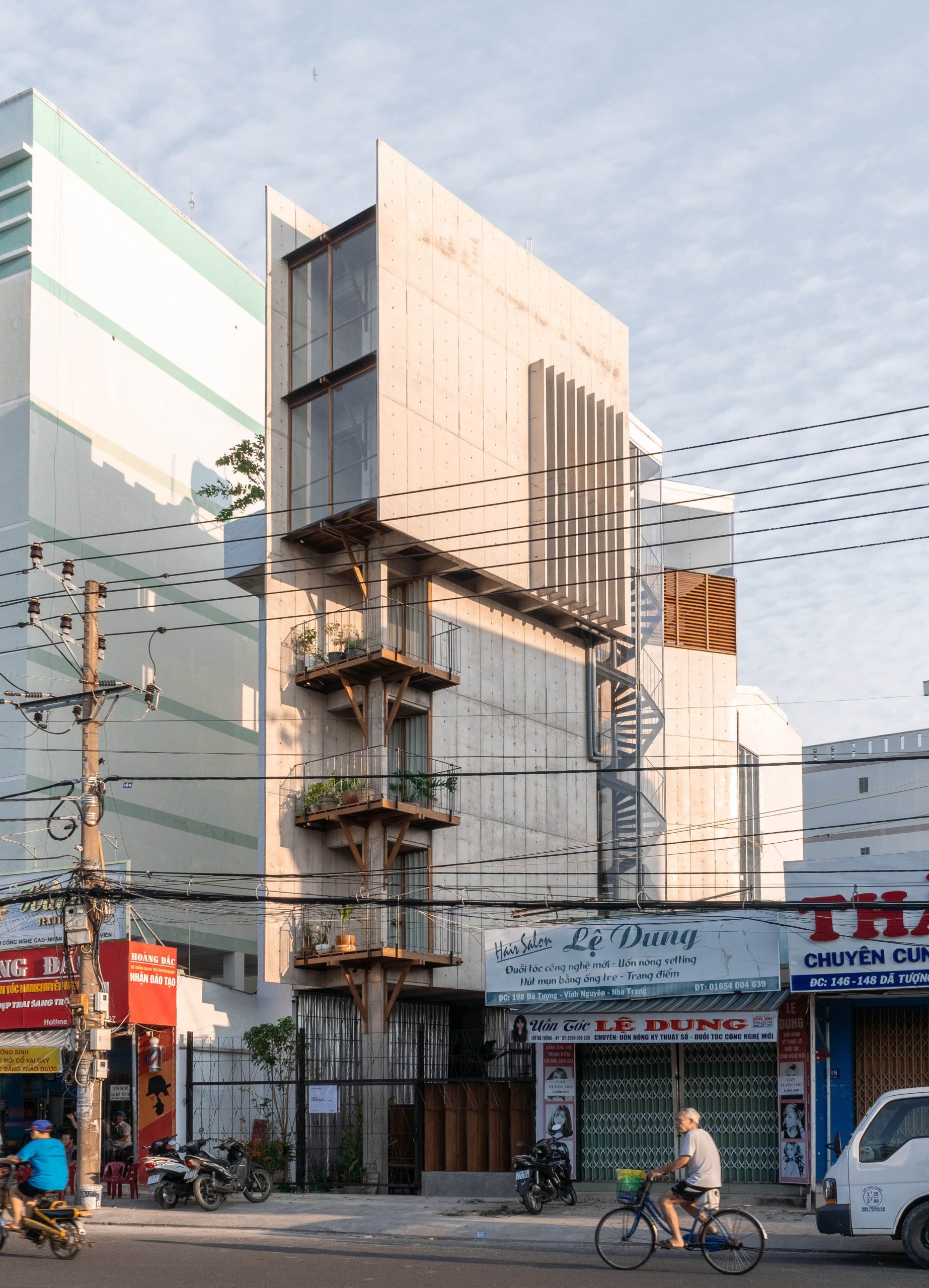 Named "Sep'on Heartfulness Center," the boutique hotel project is the brainchild of 324PRAXIS, an architectural practice based in Ho Chi Minh City. Their main mission: overcome every challenge on the project site and come up with a small stylish hotel, one that's full of character and suitable for an urban environment.
The result is a five-story building that's graceful and chic in appearance. Its front façade is made attractive by small balconies accessible from guest rooms on the upper floors. Enclosed by twisted wrought iron balustrades, they give good views of the cityscape, admit fresh air and add natural light to the interior.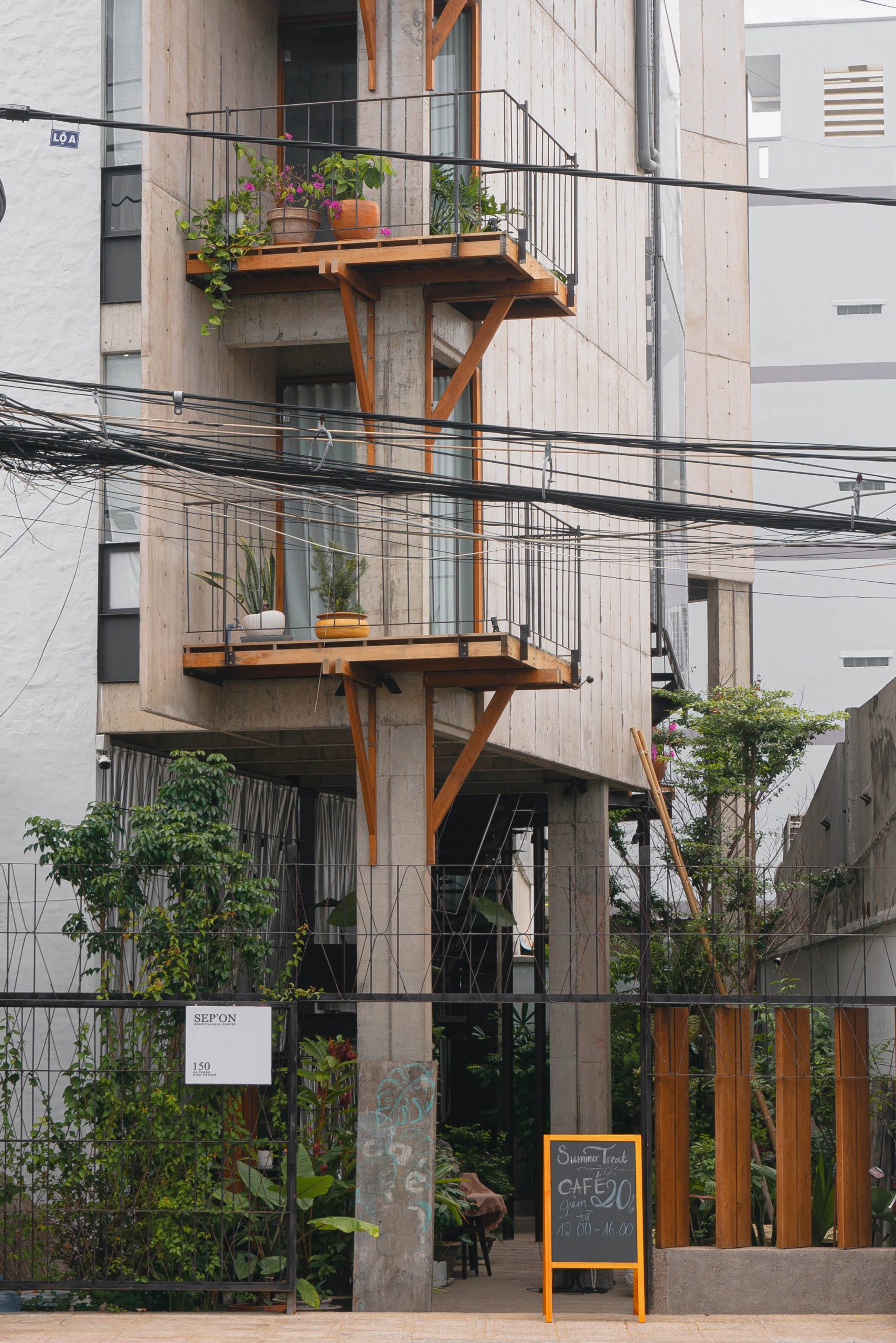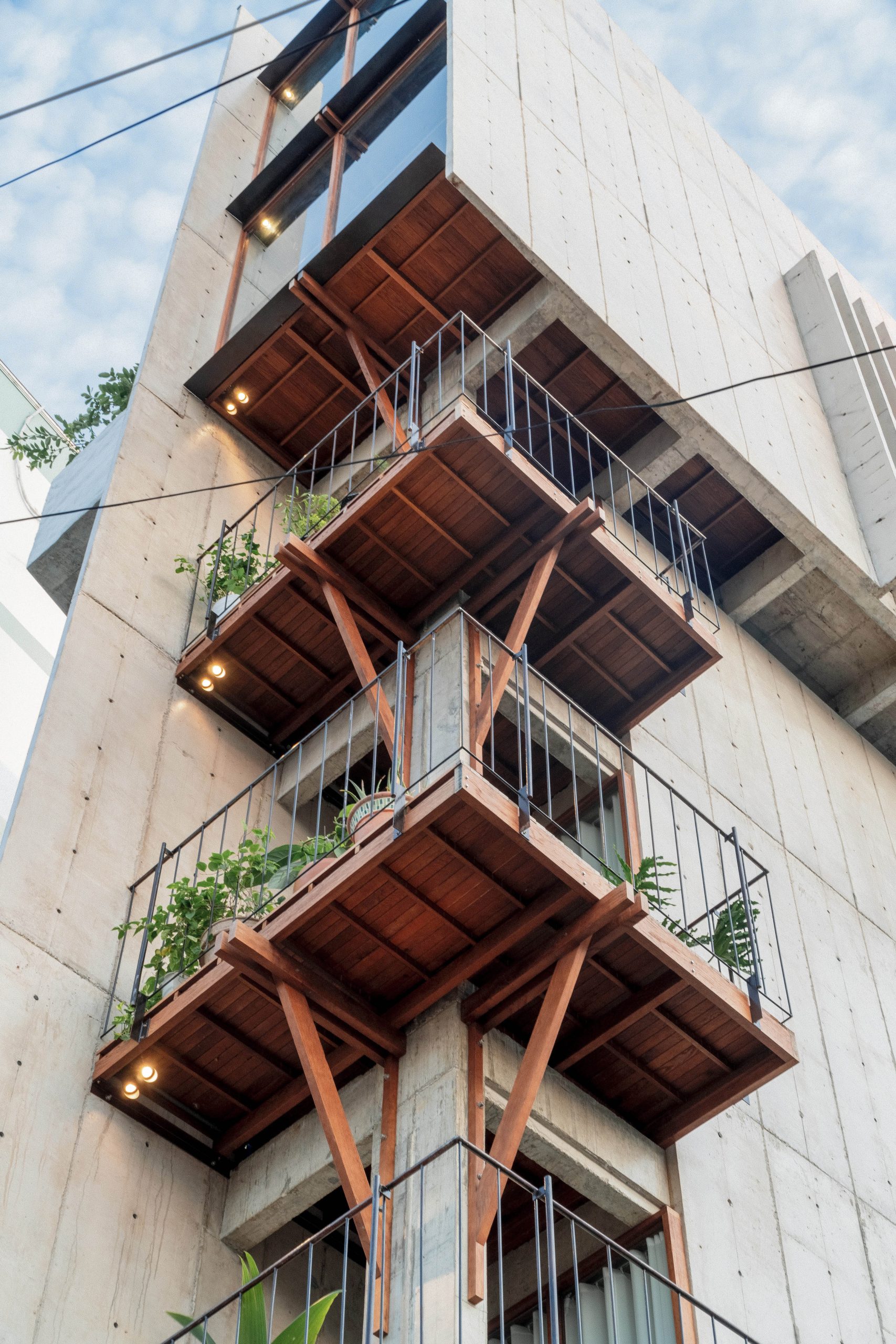 Such is the elegance of design that's also found in several places throughout the five-story concrete building. The ground floor contains a semi-outdoor sitting room and coffee bar decorated with greenery that has become a popular meeting place among locals and tourists.
Hotel rooms on the upper floors are accessible via metal staircases attached to the rear of the building. They are built outdoors to give the appearance of a more open engineering structure, thereby showcasing the true nature of building materials.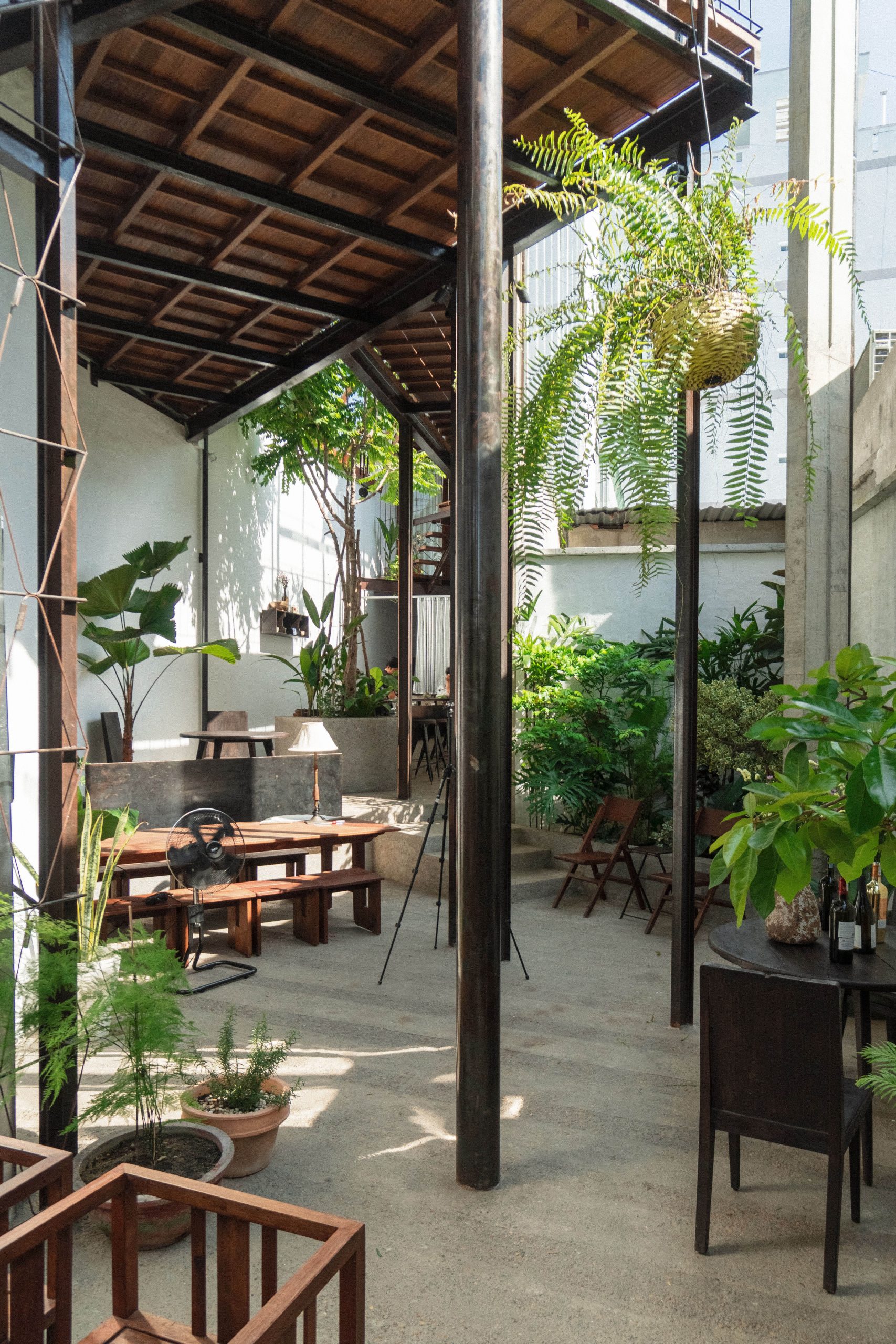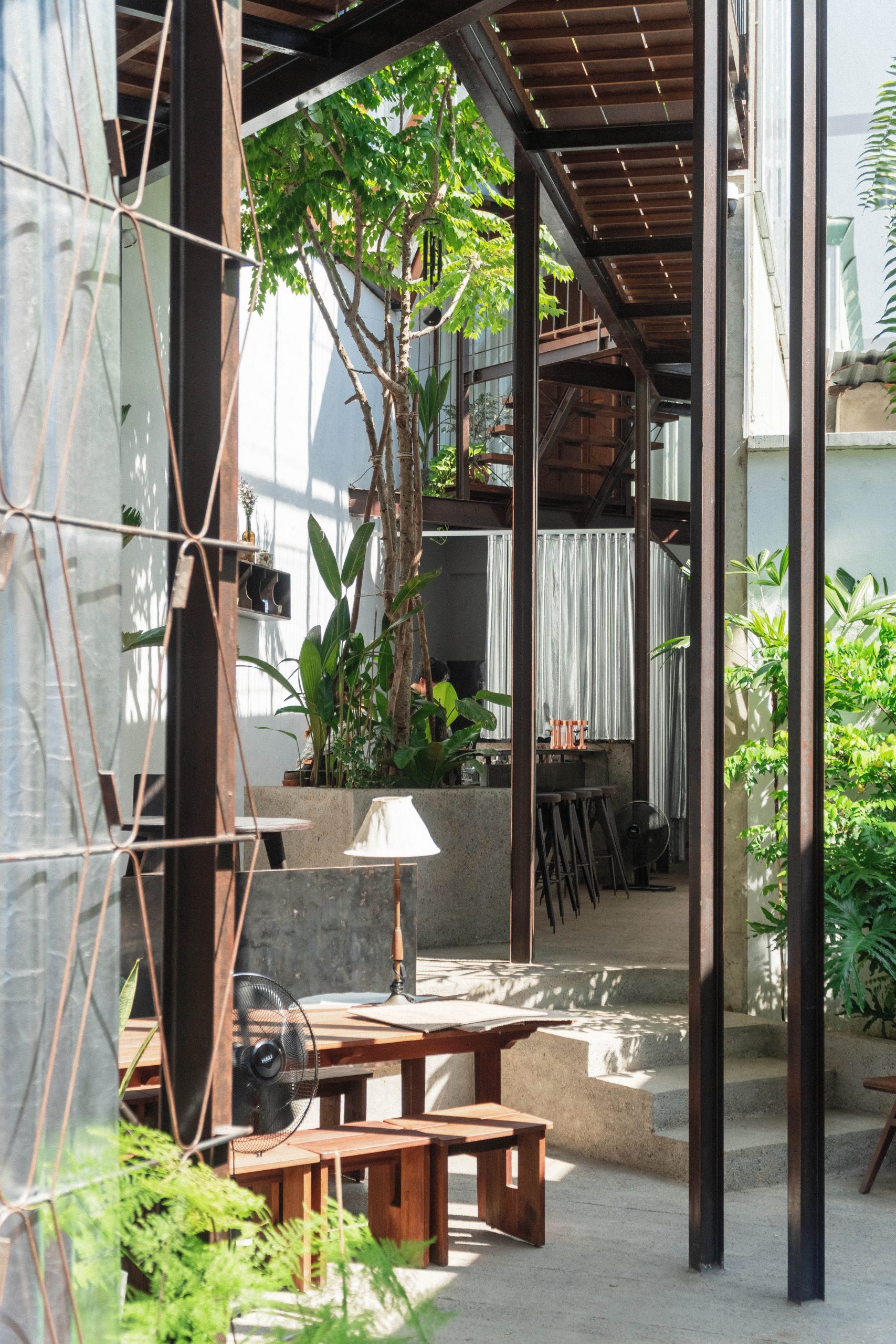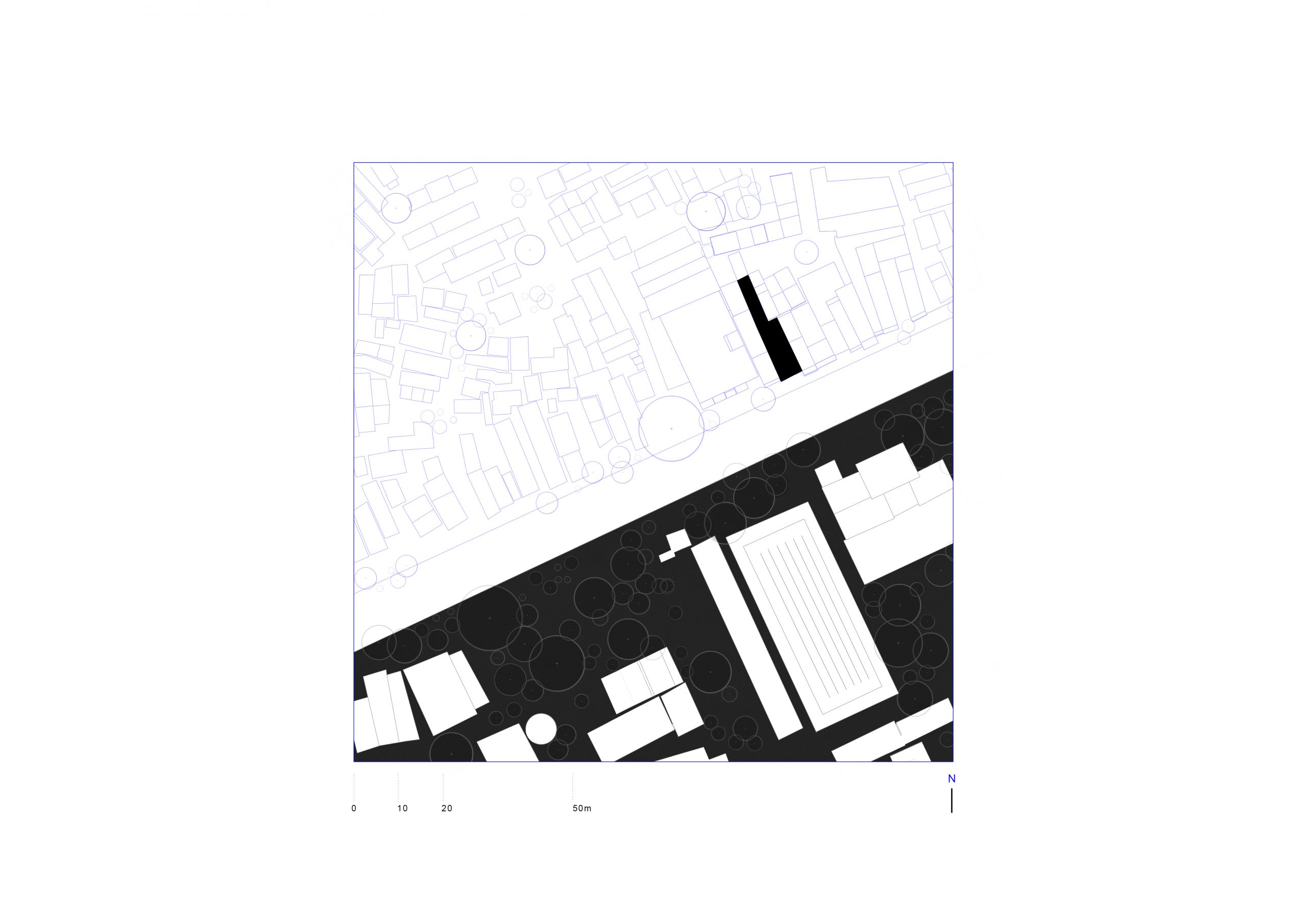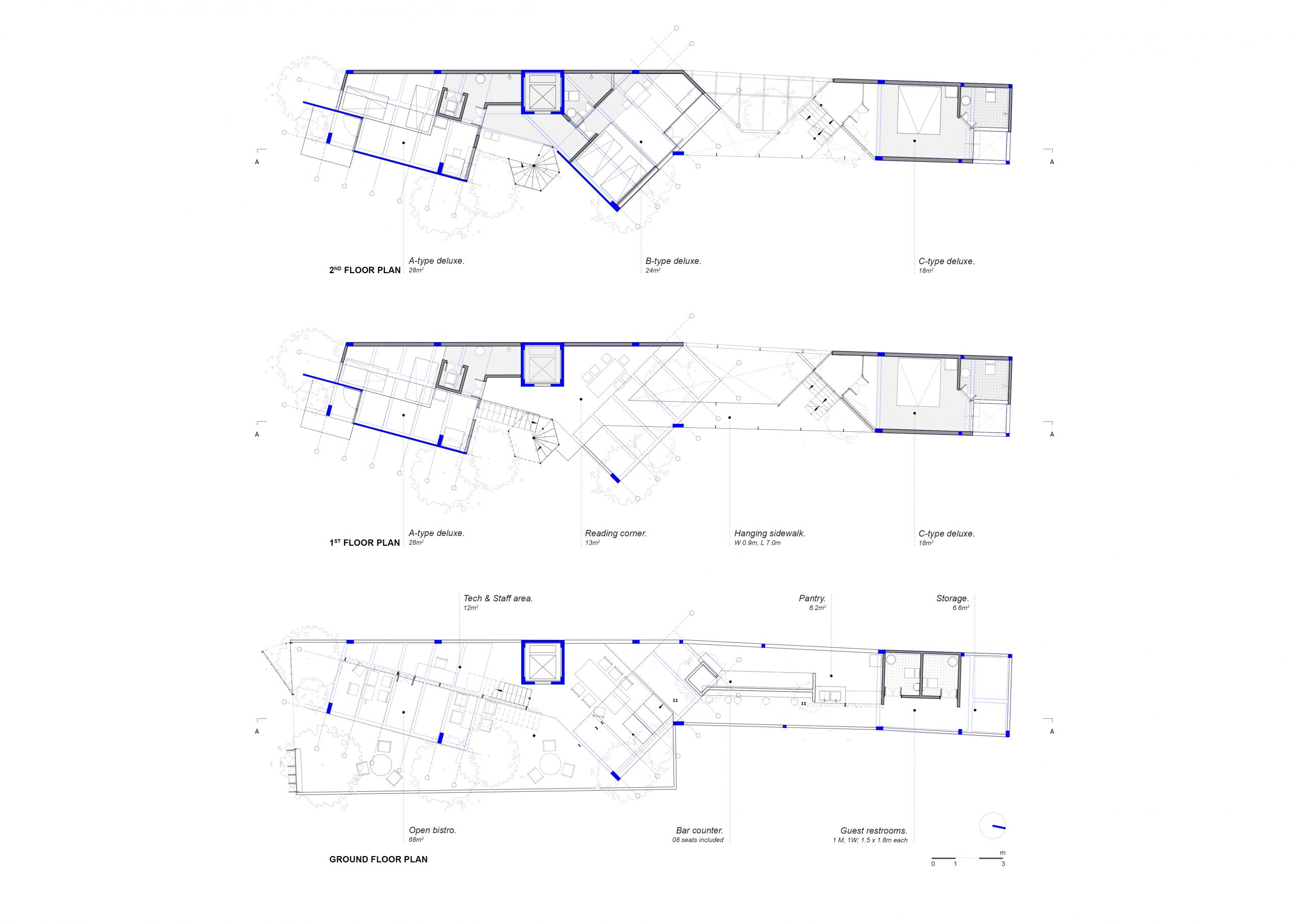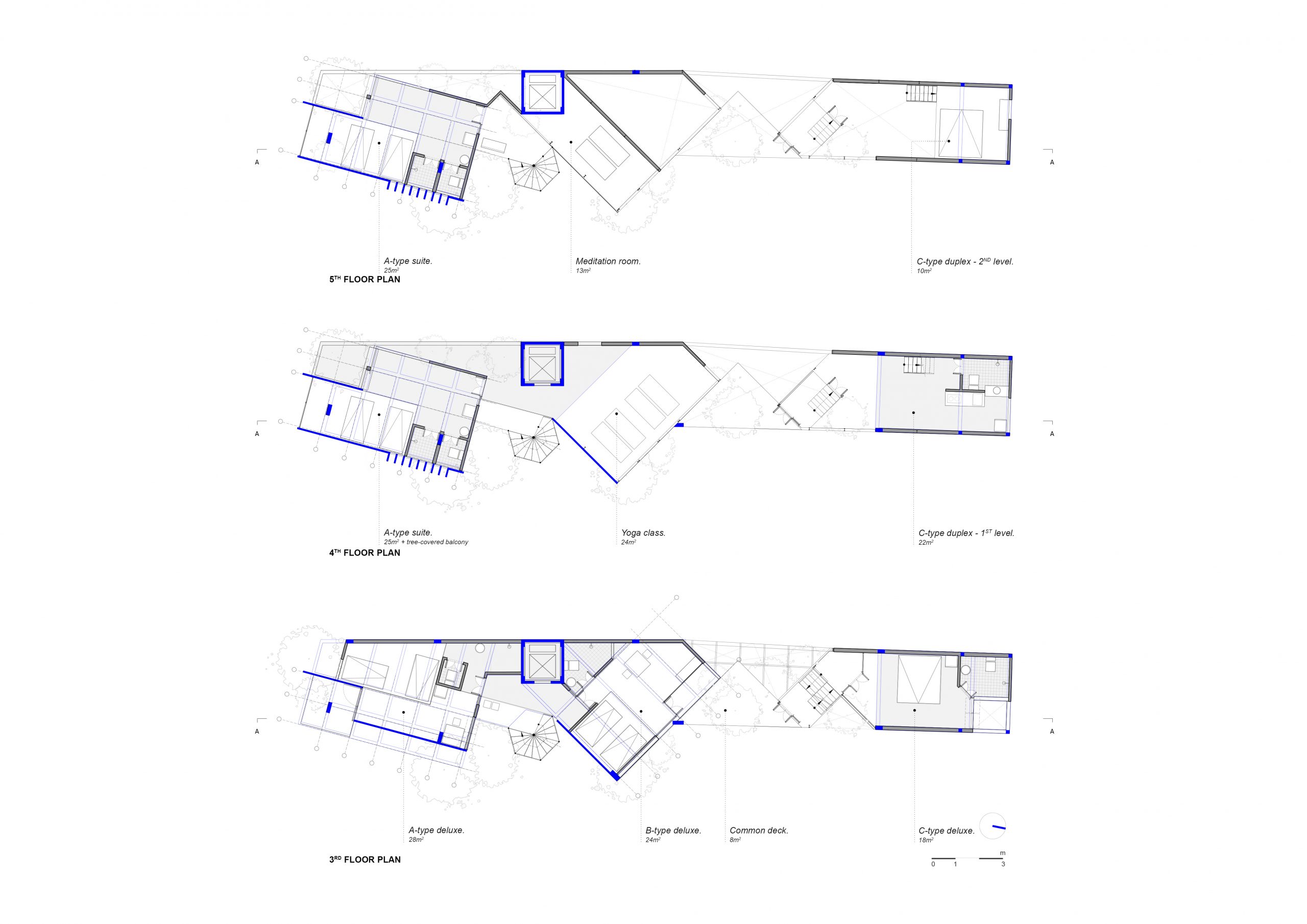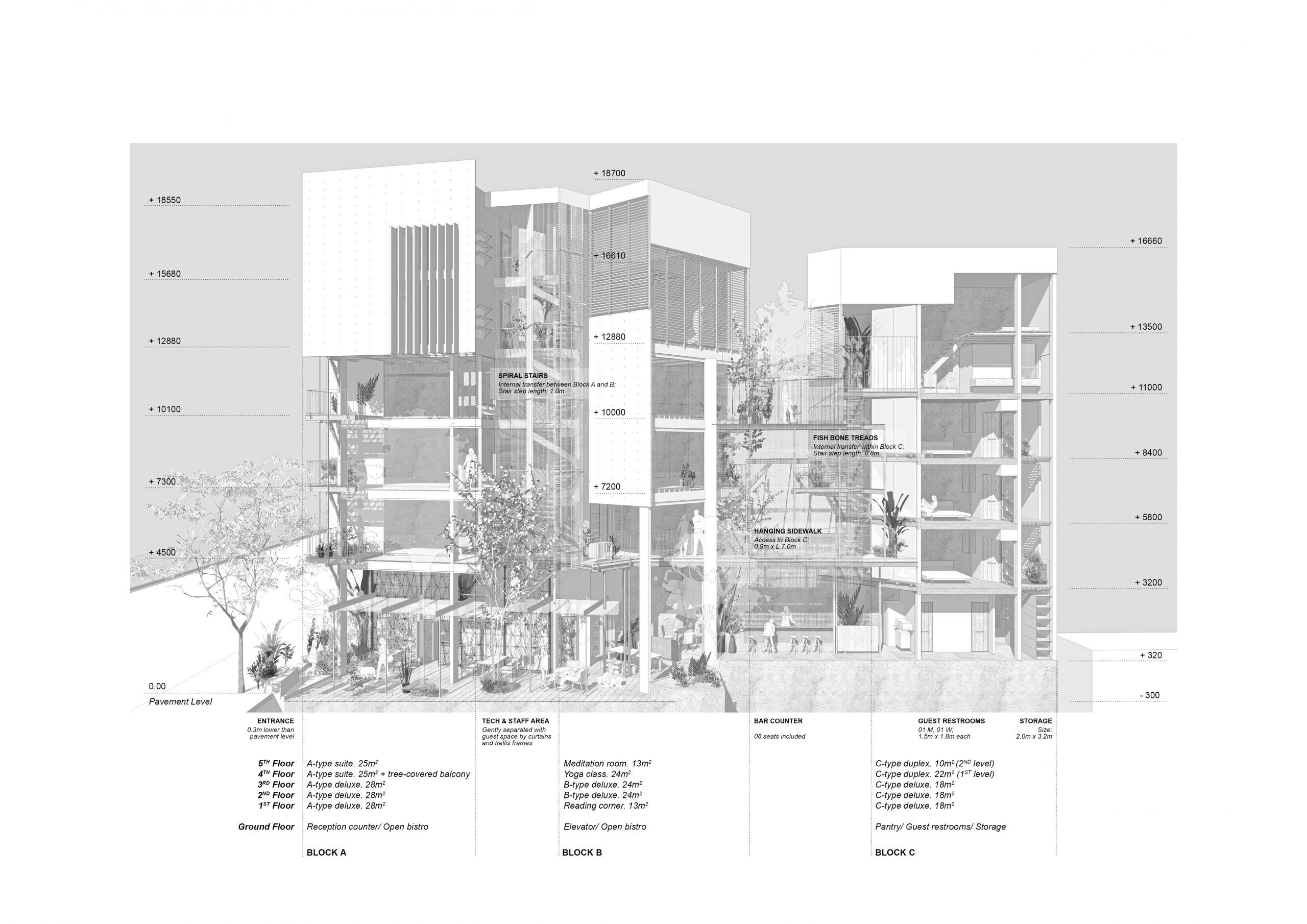 The same open-concept design applies to the roofed platforms and passages along the outside of the building. They are suited to serve several purposes, from outdoor sitting rooms and cityscape viewing spots to yoga workout class and room to practice meditation. It's a calm and peaceful place to take a breath of fresh air and enjoy views of the city.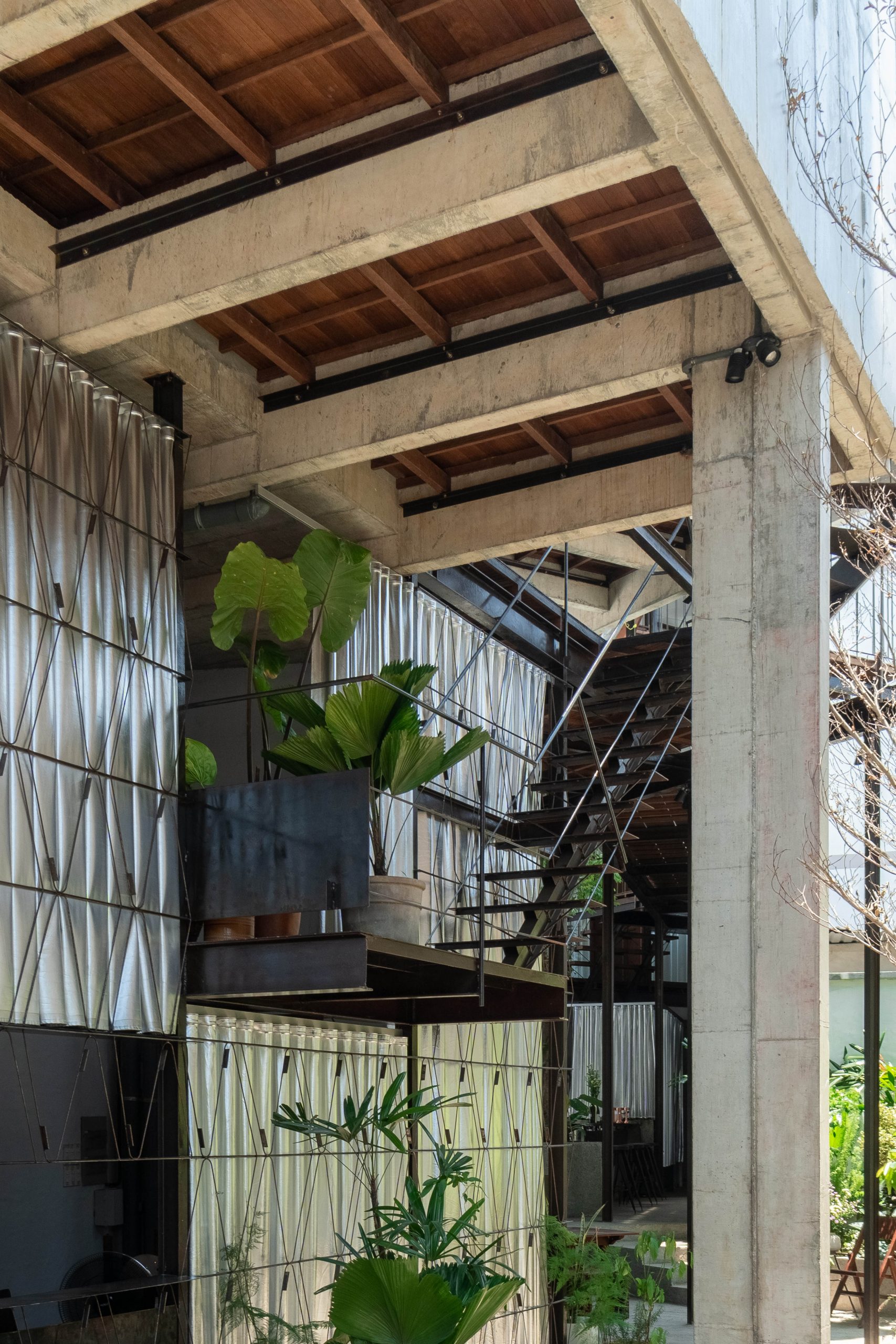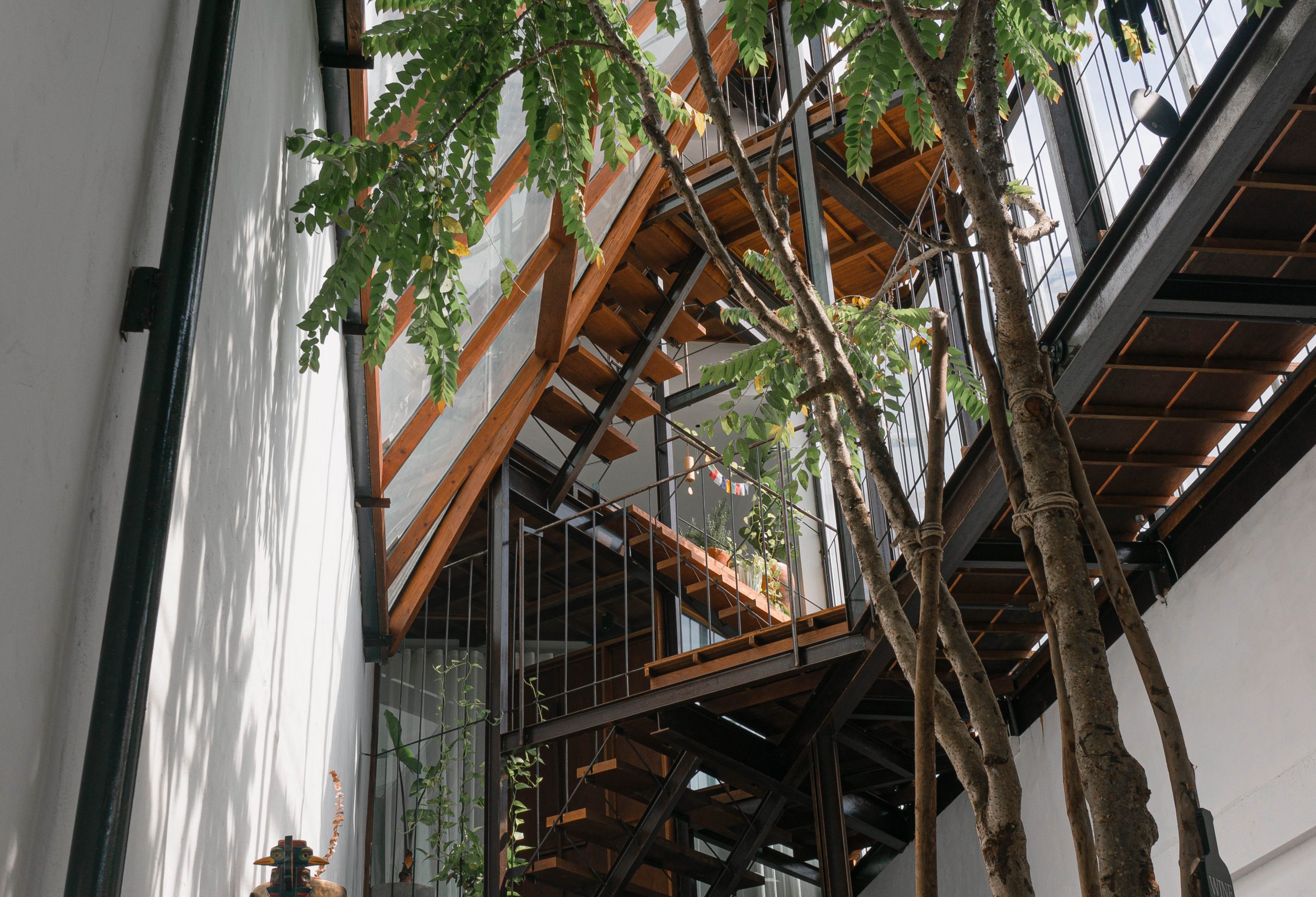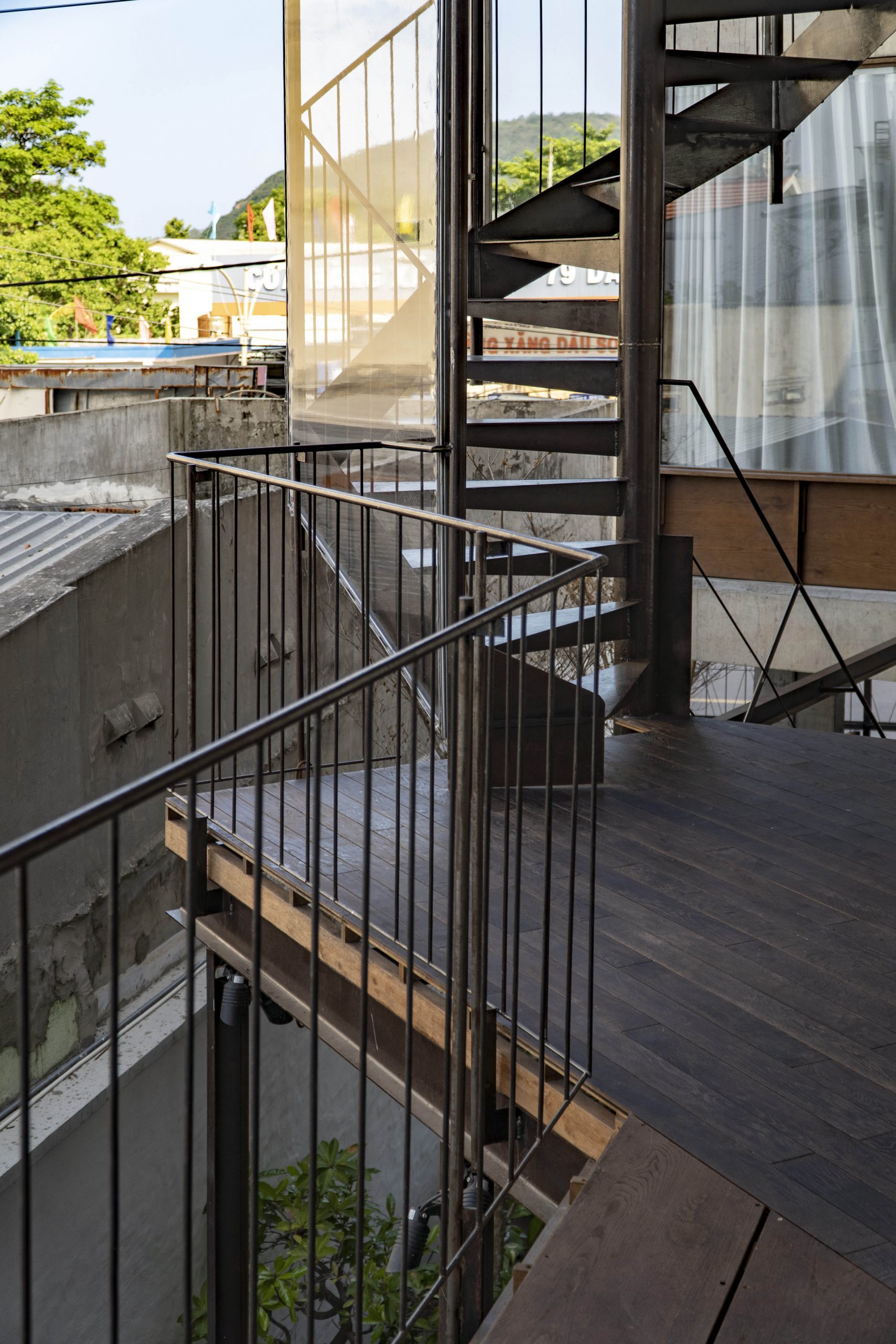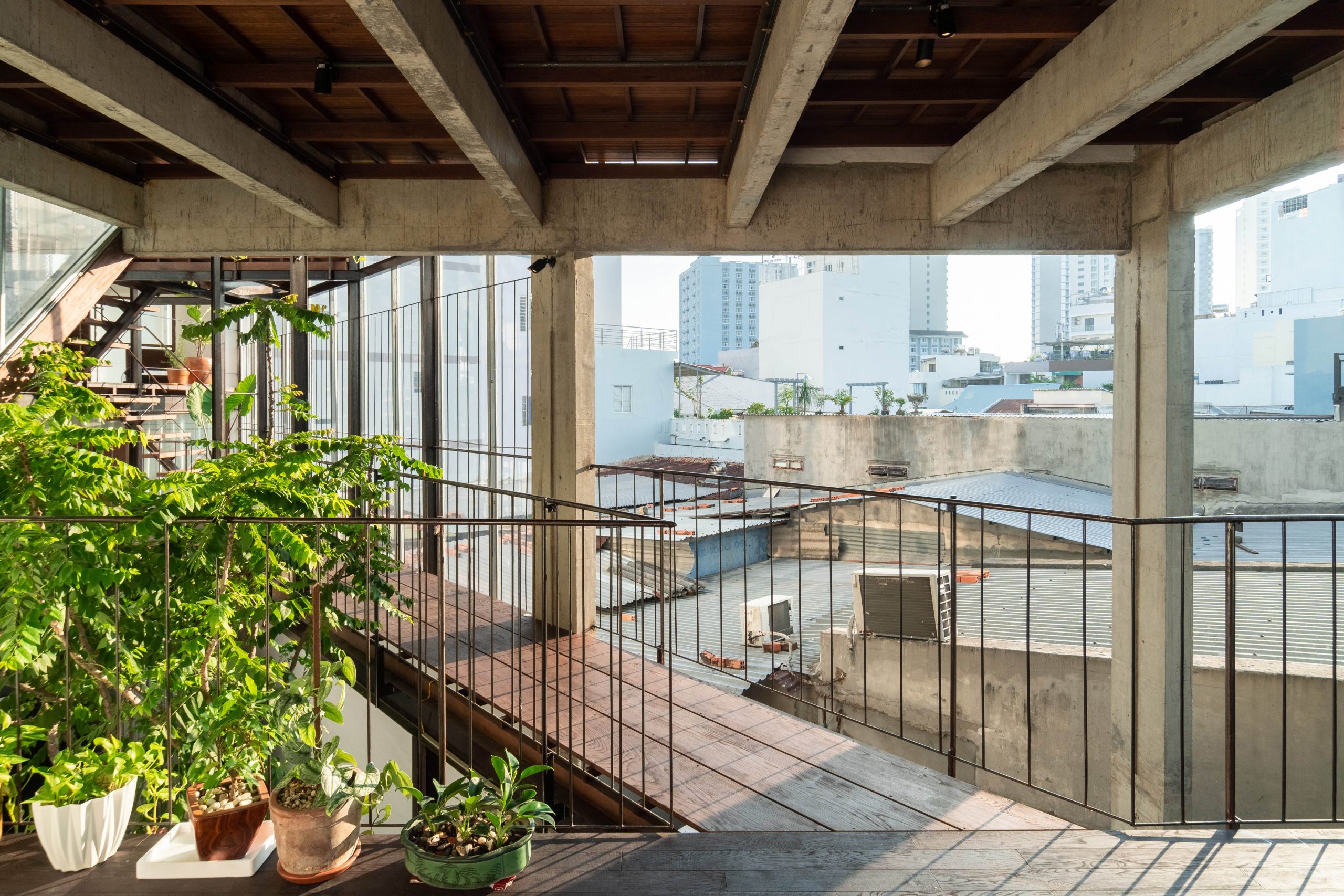 Even with its small capacity, the hotel is able to provide a variety of accommodations ranging from suites to deluxe rooms and duplexes consisting of two apartments. They share one thing in common — a design that faithfully represents the principle of truth-to-materials architecture.
This holds that any building material is used in a way that's the most appropriate, while the method of construction is unhidden. Besides taking in views of the cityscape, it's about bringing the outdoors into the room, thereby creating a comfortable ambience filled with fresh air and natural light.
Plus, furniture is kept to a minimum to ensure the room is uncluttered, safe and right for simple living.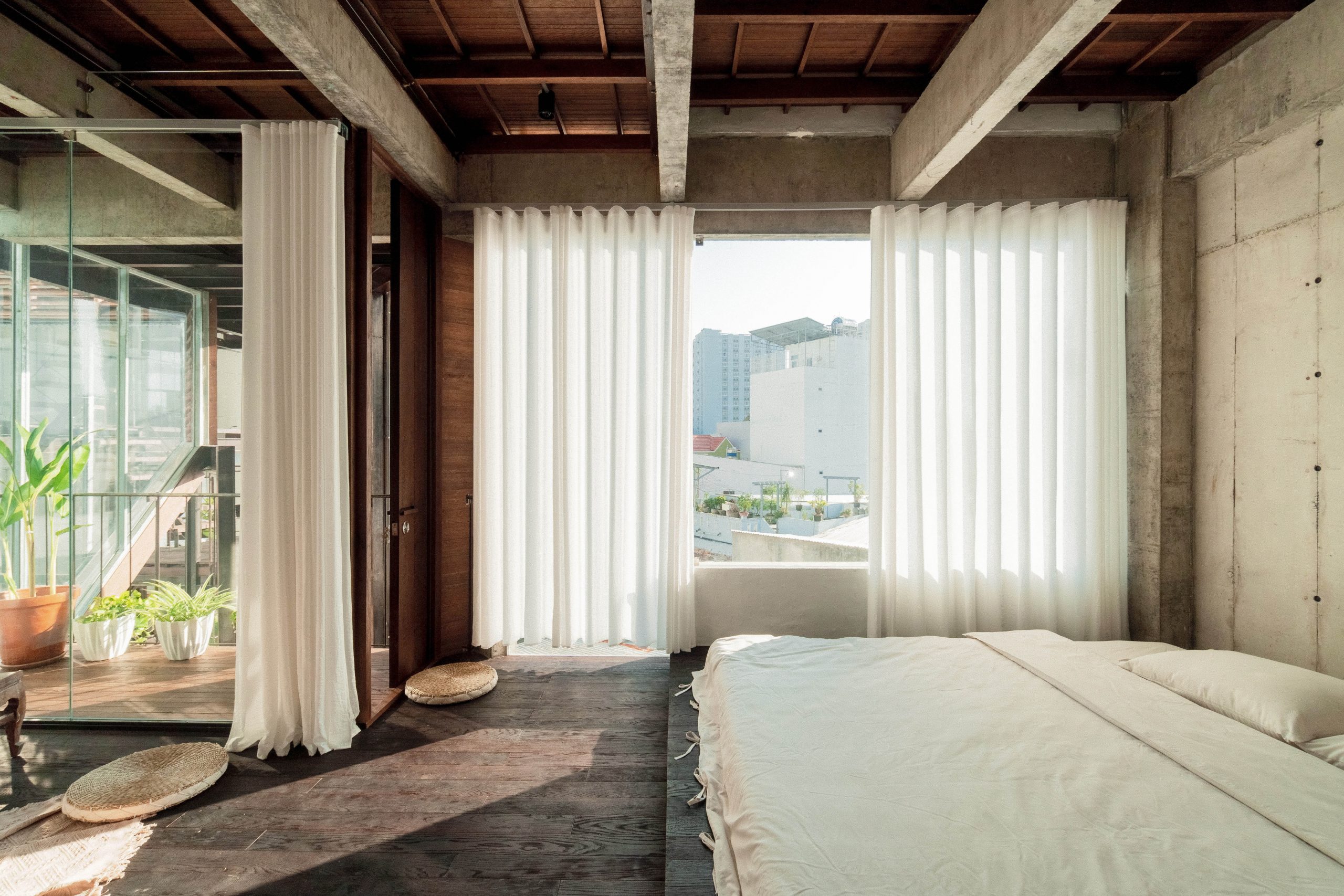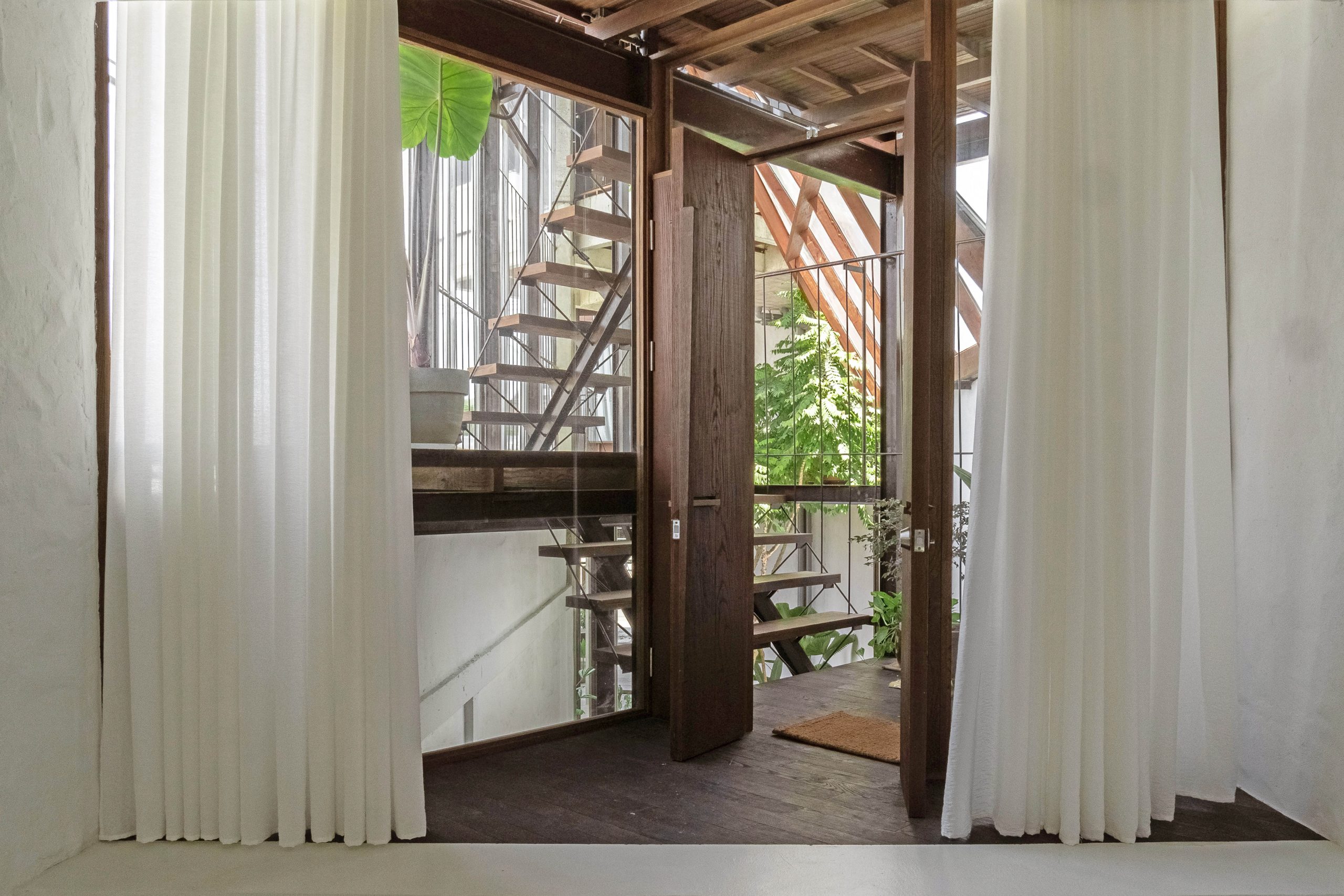 Taking everything into account, Sep'on Heartfulness Center is a boutique hotel beautifully made to fit the circumstances that form the setting of the coastal city neighborhood. Despite the challenges and limitations, the design team at 324PRAXIS is able to create a place for board and lodging that's stylishly chic. It's a charming place to be next time you sojourn in this part of Vietnam.
---
Architects: 324PRAXIS (www.324praxis.com)
Lead Architects: Dat Dinh
Design team: Nguyen Ngoc My Ngan, Vo Ngoc Khanh Chi
---
You may also like…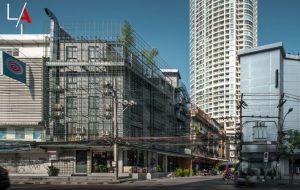 Goose Living From Row Houses to Charming Boutique Hotel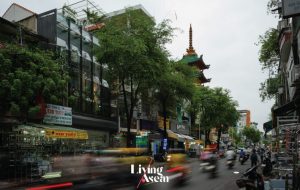 Bao Long Office: An Old Shophouse Beautifully Renovated