A lot of work and research were invested to this home renovation project. The big question is; how to make the compact house looks wider.
/// Vietnam /// 
Architect: A21 Studio /// Photo: Soopakorn Srisakul
Like most residential buildings in Vietnam, "3 x 9 House" was renovated from an old shophouse. It has only few windows and solid brick walls was making the building look dimmed. A bold move was needed to change both the building and lifted up the mood for the residents.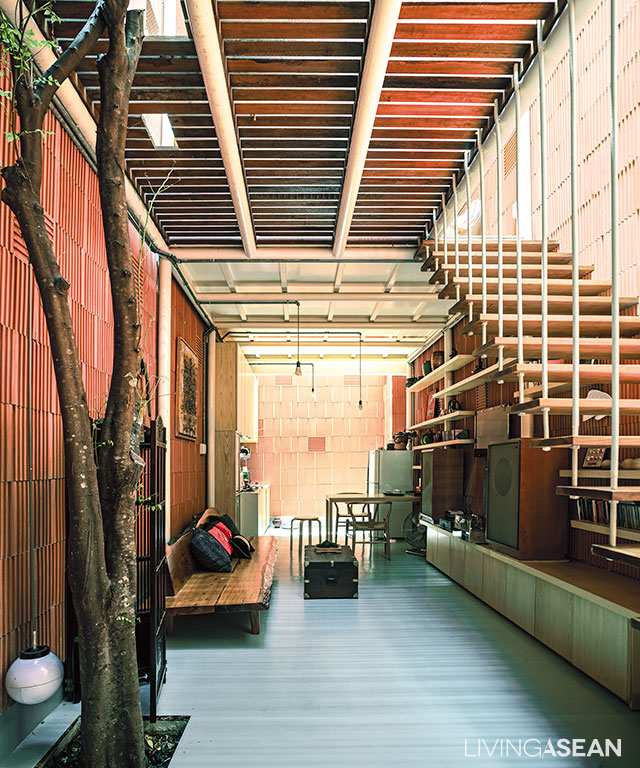 As land prices in Vietnam continue to rise up every year, finding a new home may seem like a formidable task. So the owner thinks it wise to invest in renovating his existing home. He reaches out to A21 Studio, for their reputations include turning small homes into nice, uncluttered, and environment-friendly living spaces.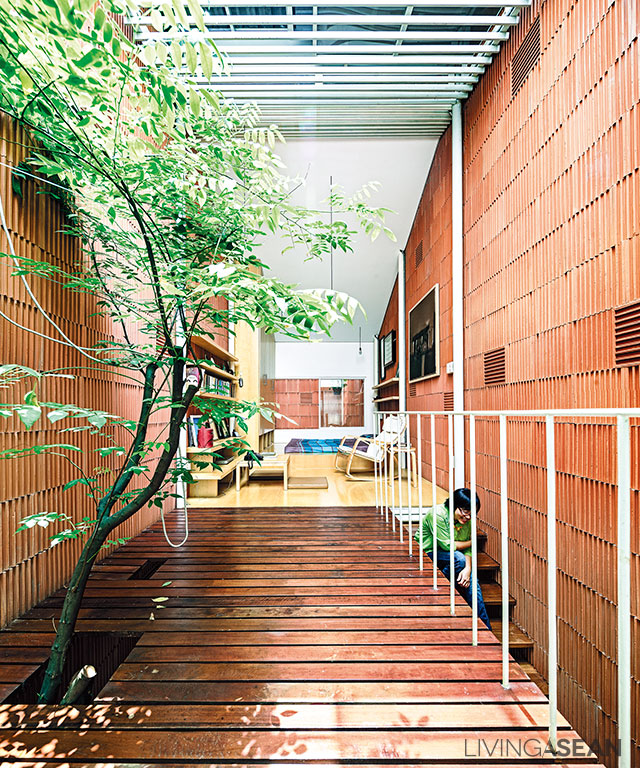 A tree grows up through an opening greets visitor from the entryway. The skylight roof illuminates the interior spaces and enables light to reach to the tree.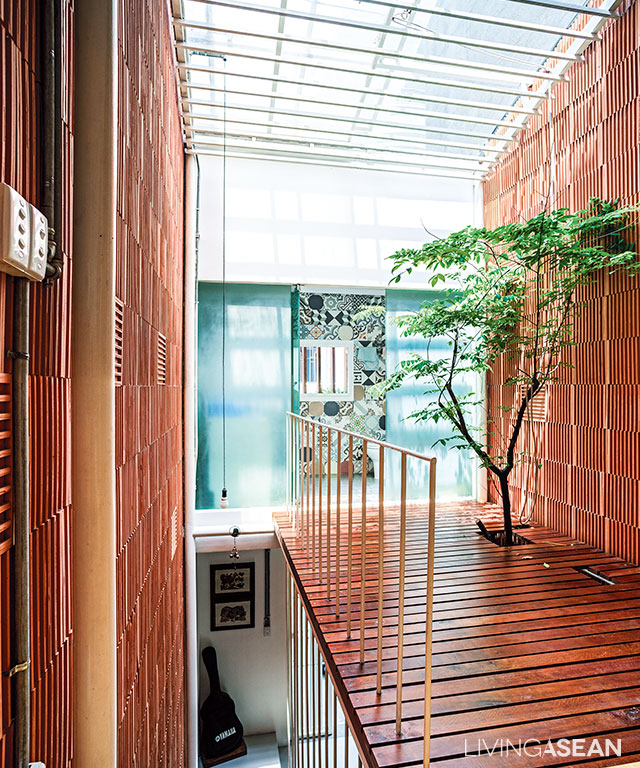 Breezy wind is able to flow through the front door and flow throughout the house, including the rear section, the second floor and the translucent sliding panel on the rooftop. Flanked by three-story houses on both sides, the house is exposed to sunlight only during mid-day. So, no air-conditioning machine is needed.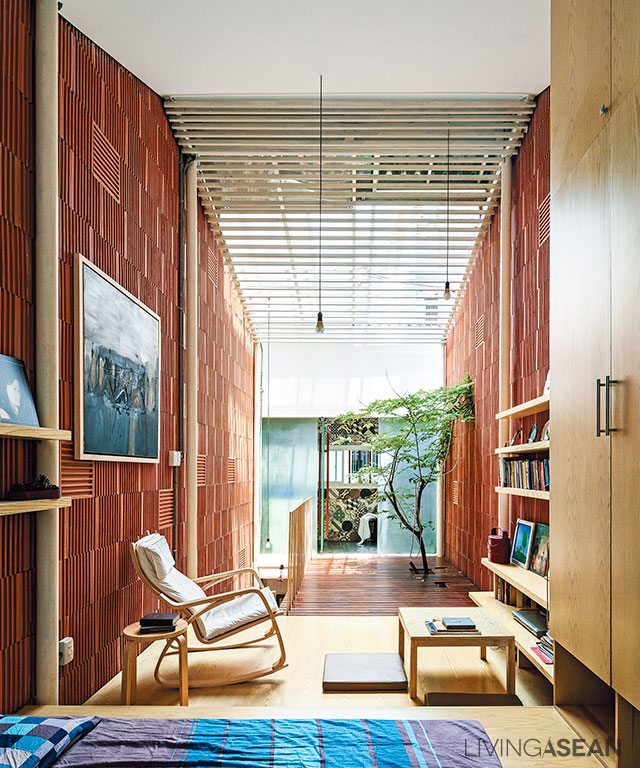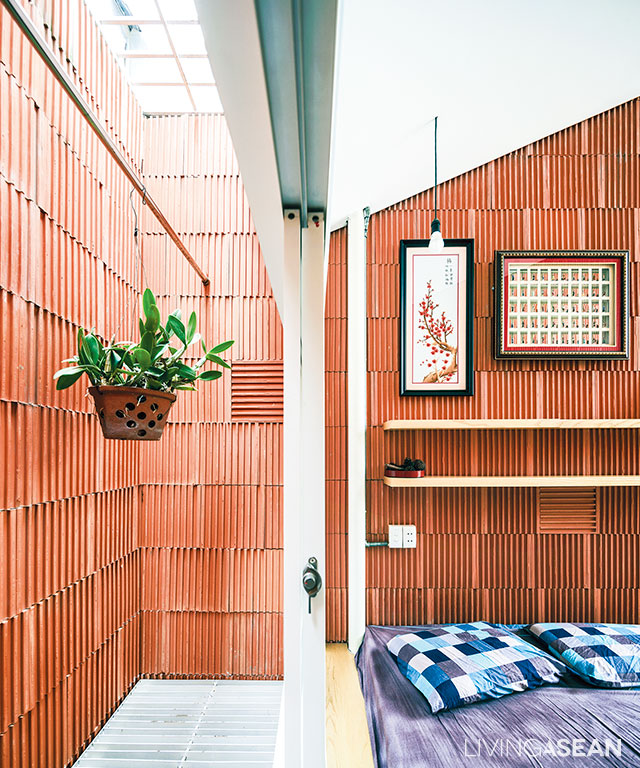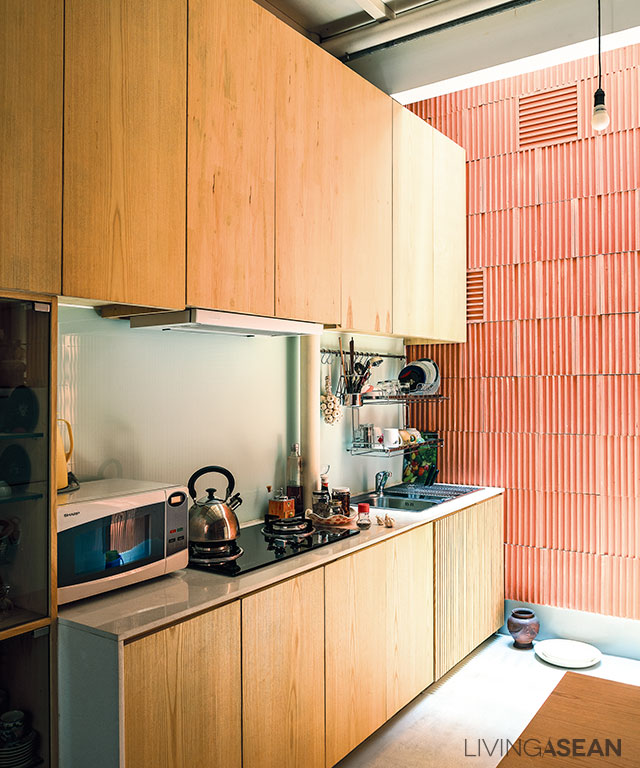 The interior avoids the use of a divider, the only exception is a bathroom. The ground floor comprises of a sitting area, a dining area and a kitchen; all connected. A bedroom and a leisure area are rested upstairs. Since the owner lives alone, room dividers are of no use. Thus, the main idea of this home renovation is to focus on openings and improving its ventilation system instead.