/ Bangkok, Thailand /
/ Story: Samutcha Viraporn / English version: Bob Pitakwong /
/ Photographs: Soopakorn Srisakul /
To have more space for his three children, M.L. Varudh Varavarn (Vin) of Vin Varavarn Architects built this modern house amid a garden on a quarter-acre property in the heart of Bangkok's Chidlom District.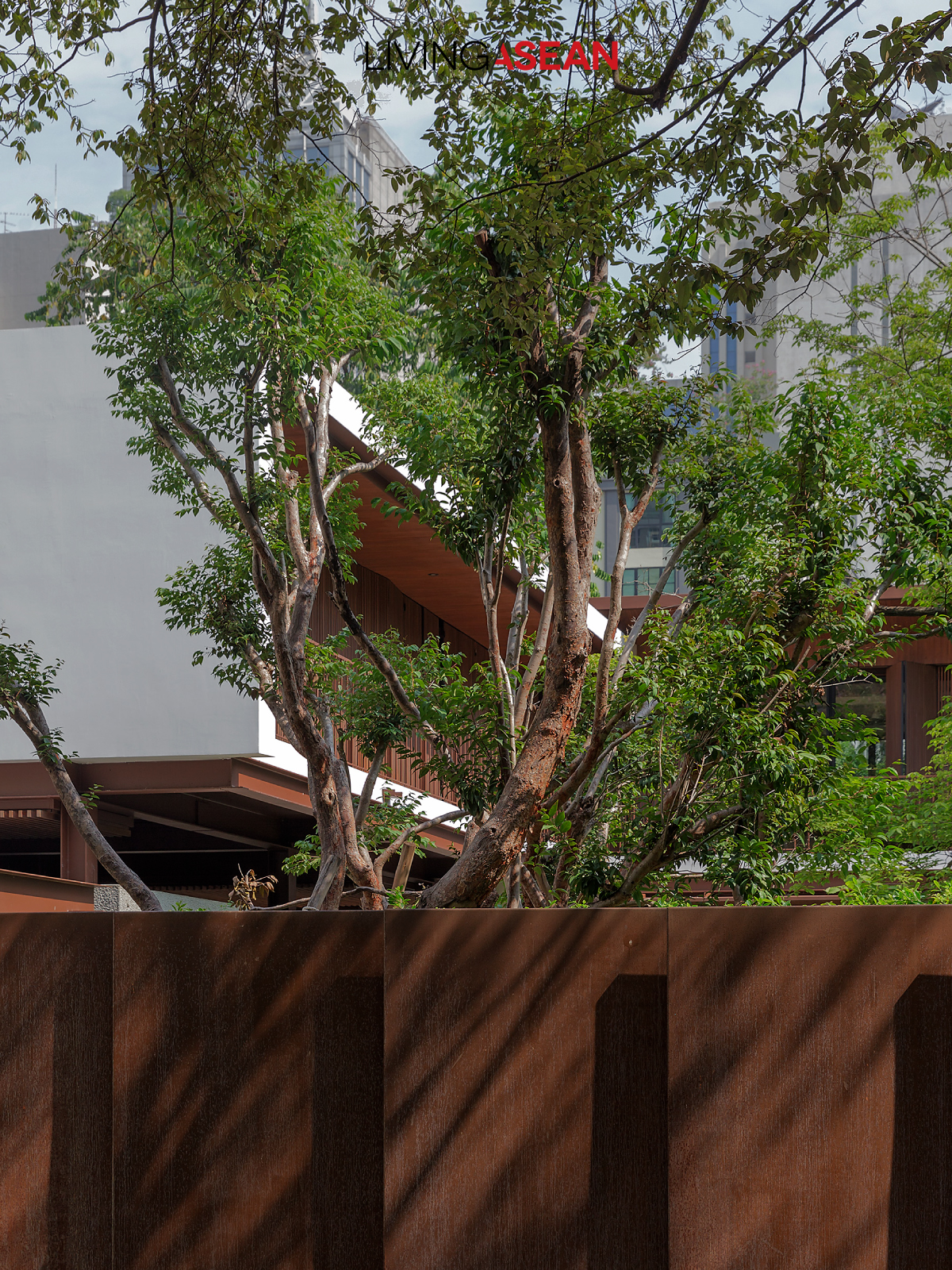 "Children need a place with trees to run and play," was Vin's first thought in keeping all the original trees for the garden. Each room looks out on this great play area.
"When we built the place we'd just come back from living abroad in a town house. There wasn't really enough space for the kids there, so we made this home more about the kids than ourselves," he told LivingASEAN.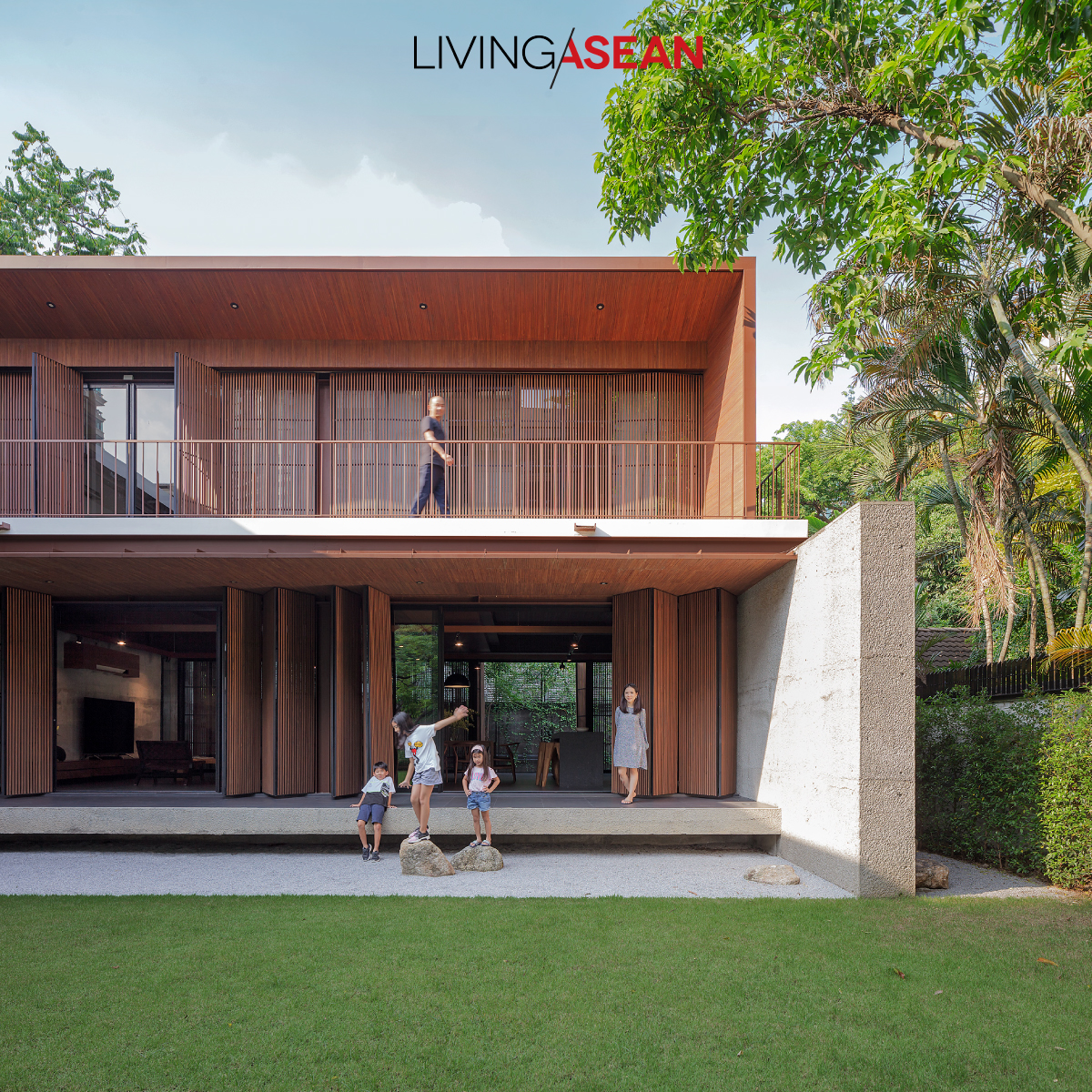 One primary building material was 20-year-old teakwood from Vin's mother's plantation in Kamphaeng Phet, much of which had been eaten hollow by wood boring beetles and couldn't be sold to a lumber yard.
"We figured wood like this might give an interesting look. Talking with The Jam Factory contractor Subhashok gave us some ideas.
"We wanted something that didn't look too slick, but had unique character and was durable. Wood, concrete, and steel were our main building materials."
With porous teak, it's best to cut the wood into narrow boards, sort out the more porous ones, then use the different types in different parts of the house.
Wood with no holes is used for flooring. Even though you can see into the sapwood on some, porous wood panels can be used for latticework, folding doors/windows, and ceilings, which are not usually touched by people, and they can be patched where called for.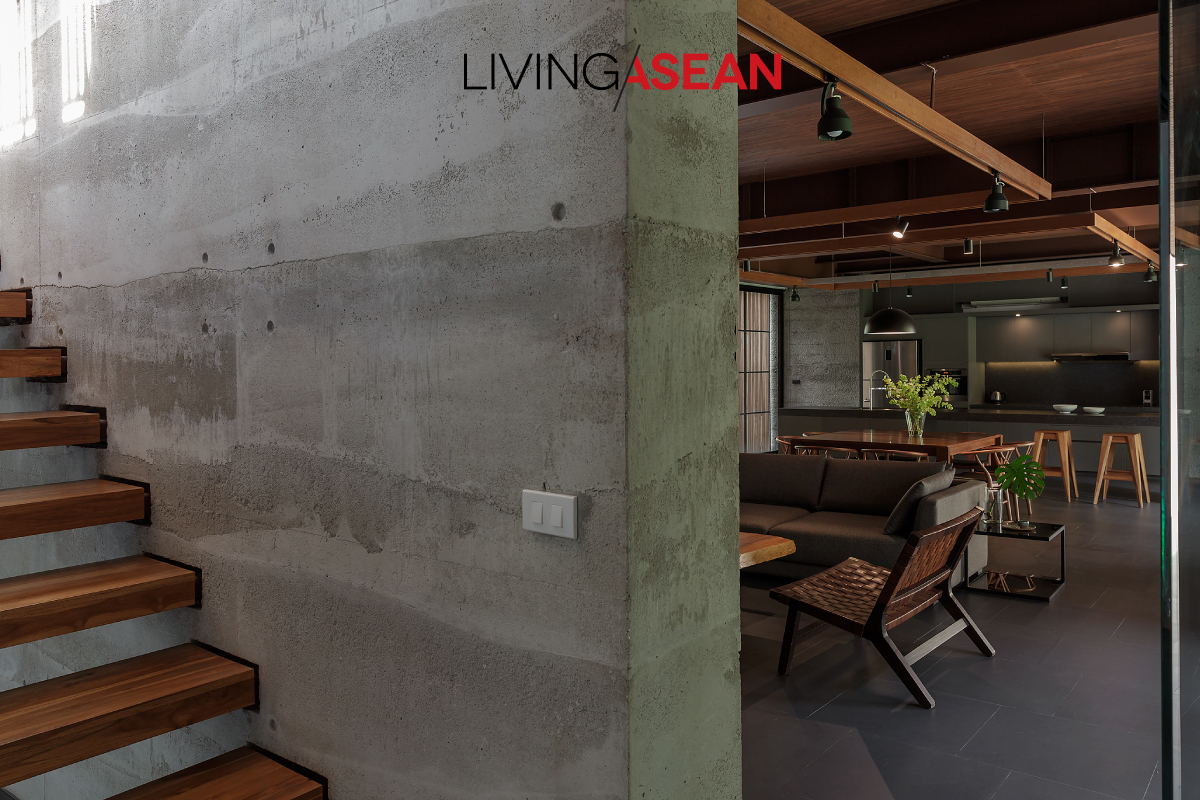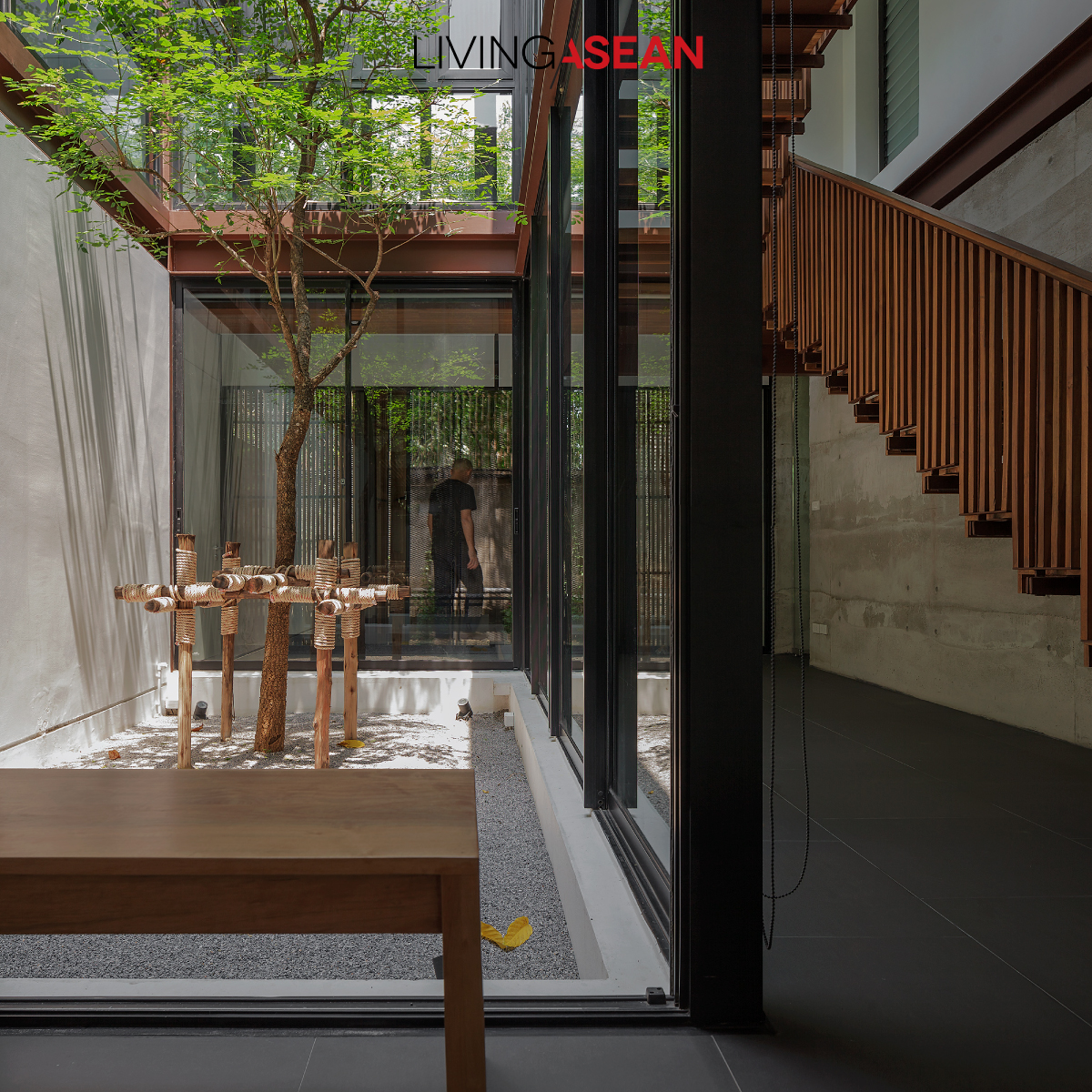 This steel-frame box-shaped house uses cement walls as artifice: for instance, the wall of rough concrete next to the parking area creates a vertical play of light and shadow on garden stone surfaces.
Meantime, the living room's big brick walls are surfaced with concrete poured in different concentrations, creating gray stripes in gentle contrast to the rough harshness of the concrete itself.
The house plan visually connects interior and outdoor spaces in a number of places: coming in the door, we first encounter an interior court with a tree, then walk around into the living area, dining space, and large open-plan pantry flanked on both sides by gardens, seeming to switch character back and forth between being indoors and outdoors.
By the tree court is a latticed staircase of wood and steel leading to the 2nd floor, where we find a living area, children's activity room, and all the bedrooms.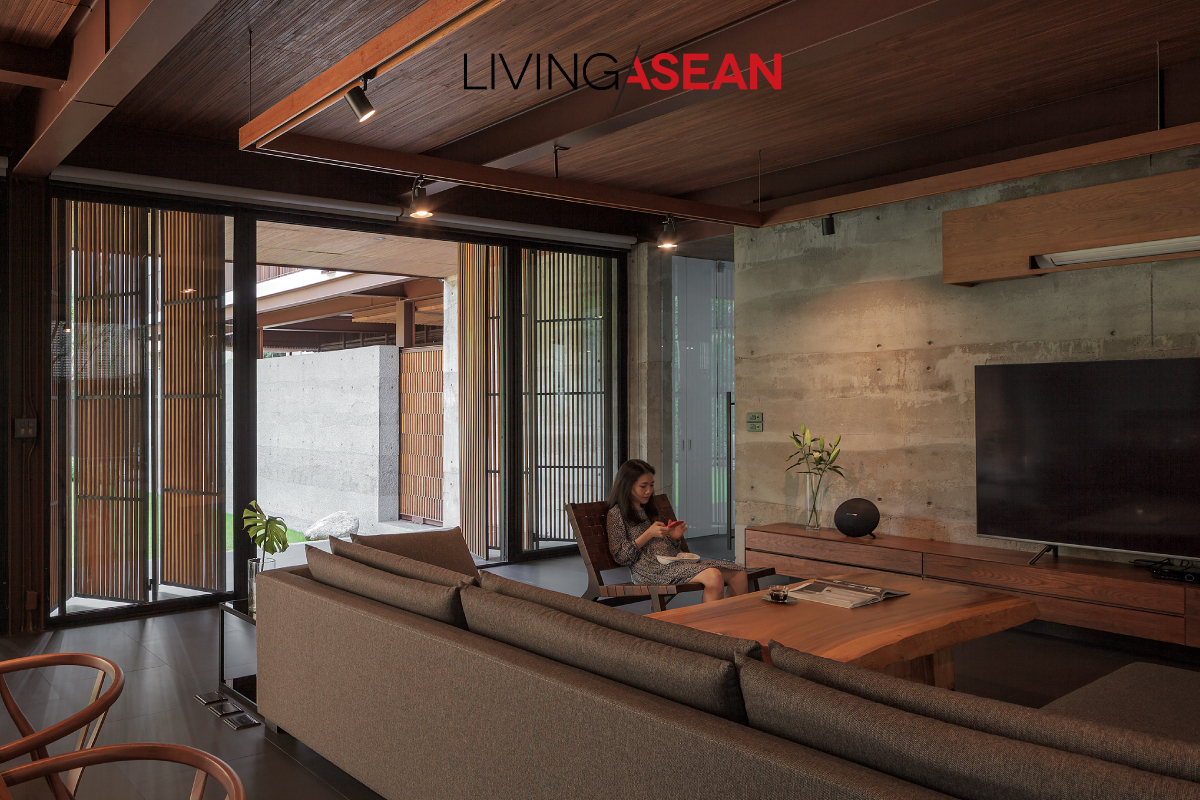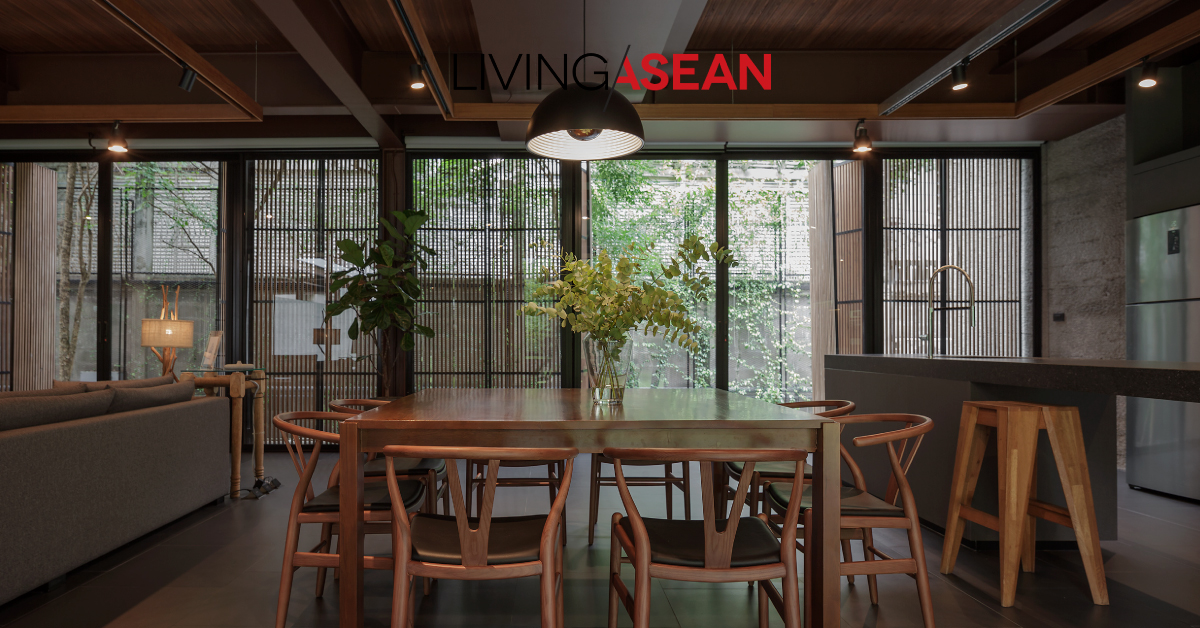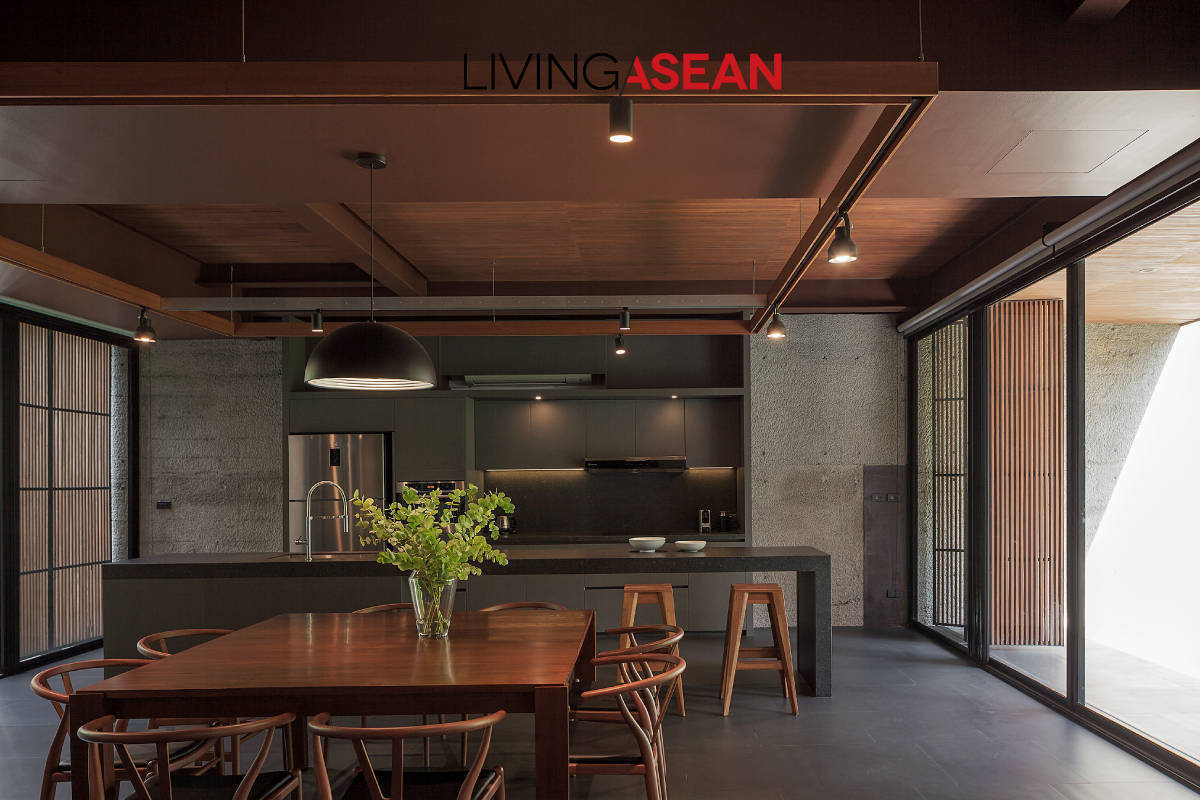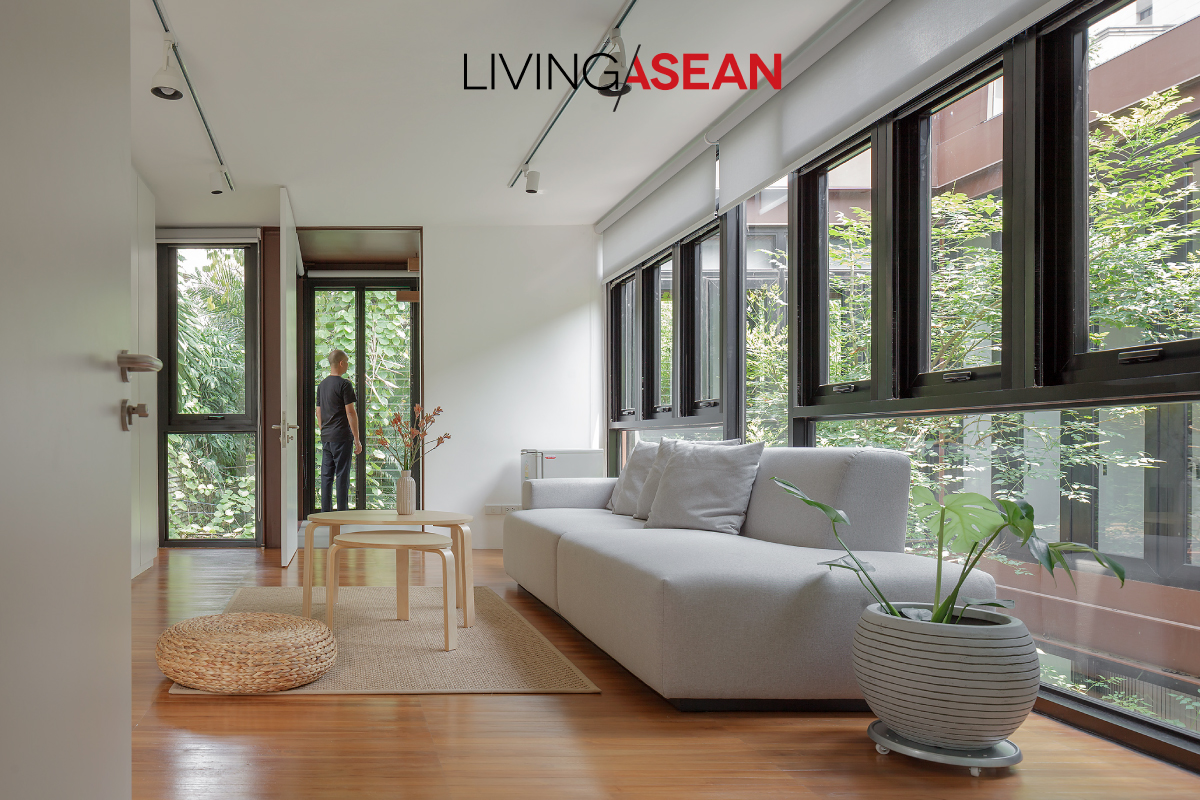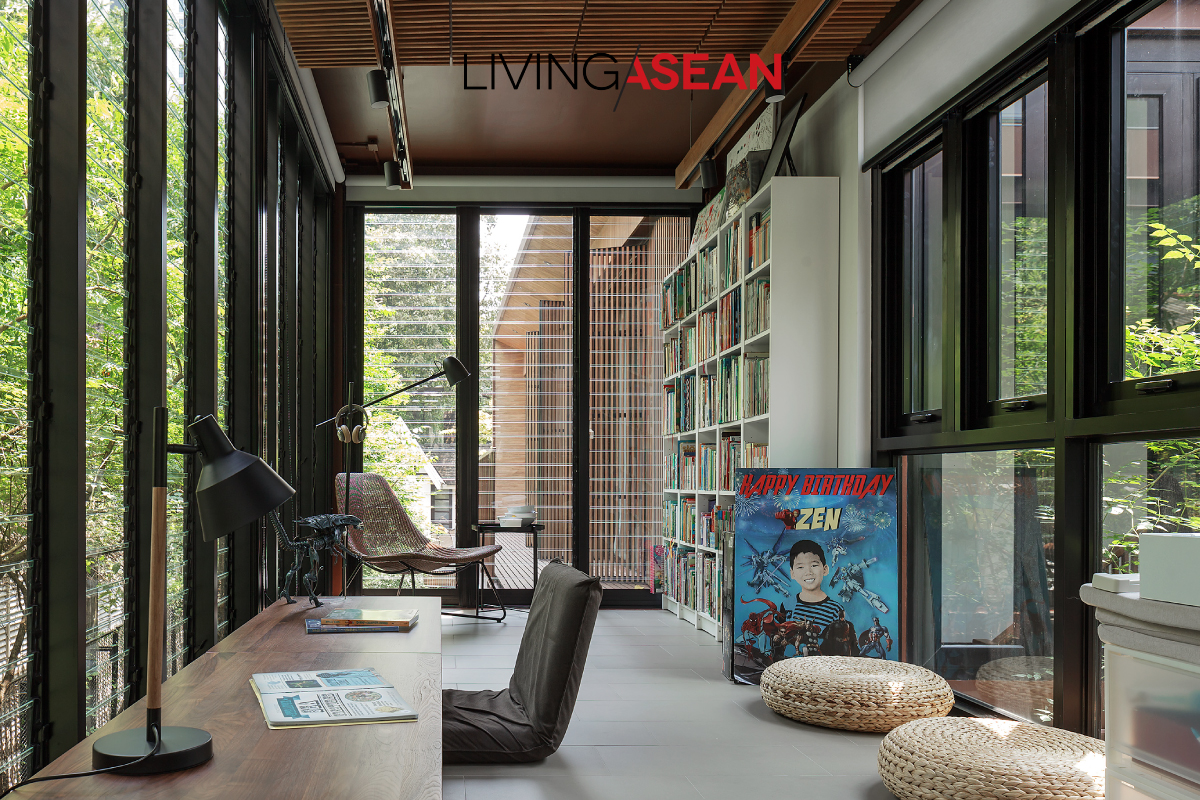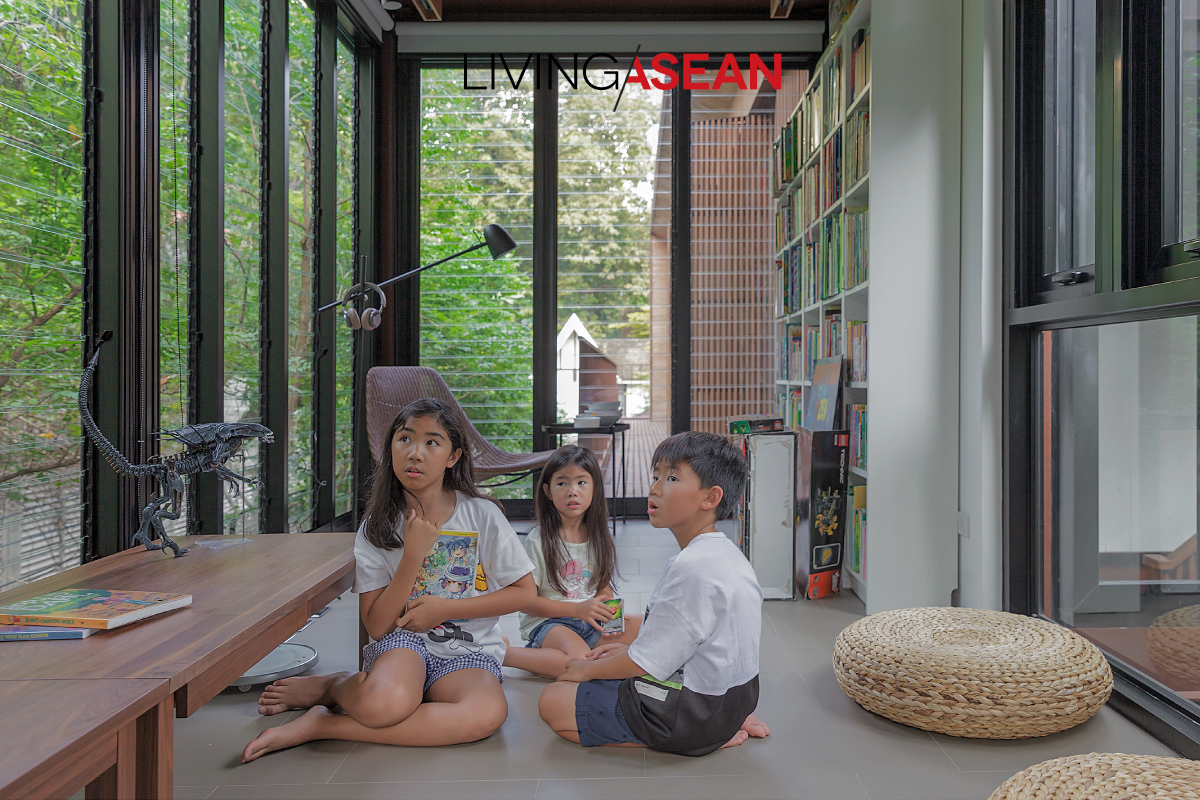 "The kids have been happy here, and feel more like staying at home, so we've achieved a nice level of success," added M.L. Varudh. Before the evening came we got to see all 3 of Vin's children as they got back from school to run, play, climb, and have fun, laughing and smiling, sometimes in the children's activity room.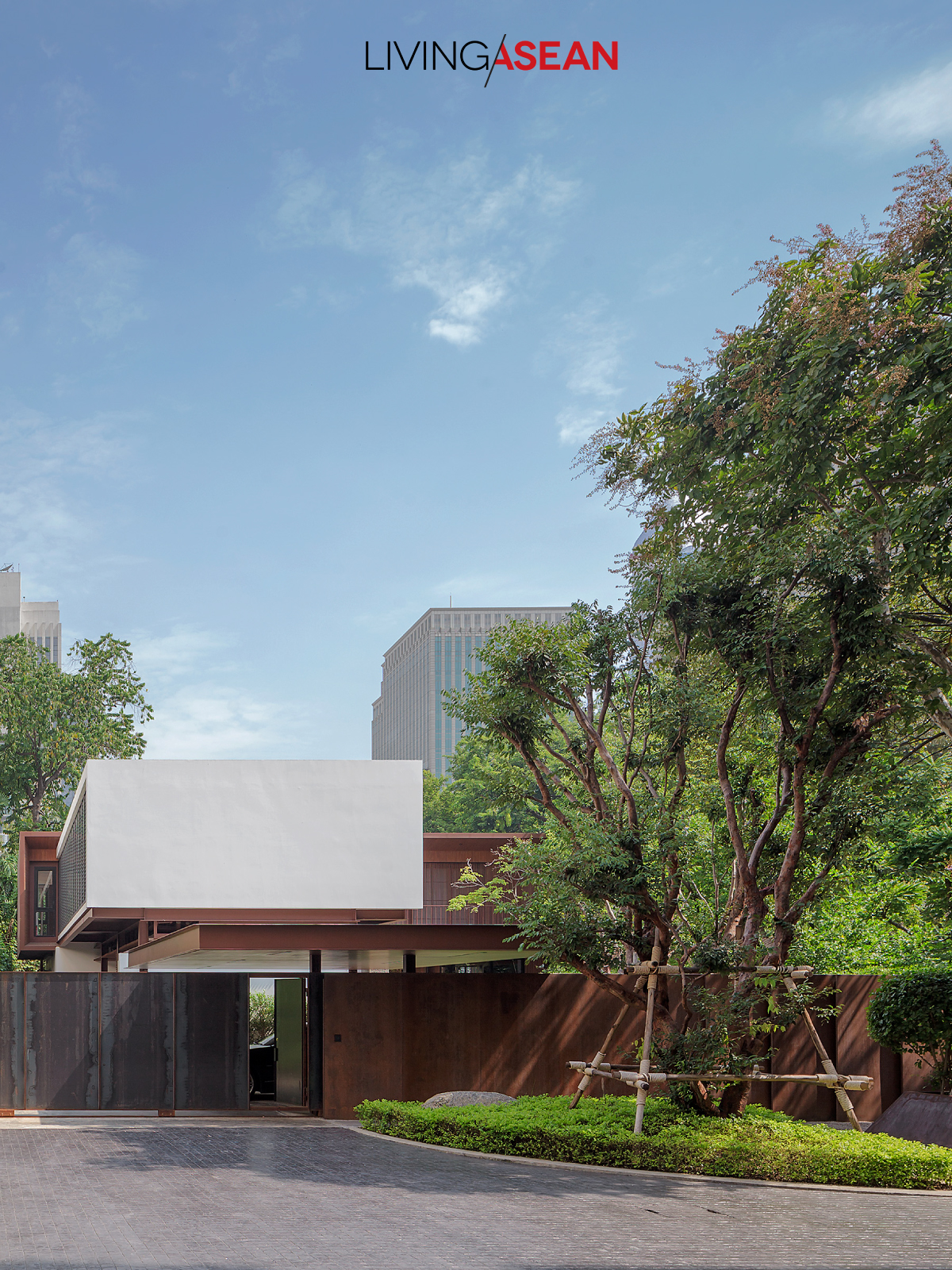 ---
Architect: M.L. Varudh Varavarn of Vin Varavarn Architects
---
You may also like…