Everything about this modern home presents a perfect example of tropical residential architecture. Check this out.
/// Indonesia ///
Story: Wuthikorn Suthiapa /// Photo: Soopakorn Sriskul /// Designer: Andra Matin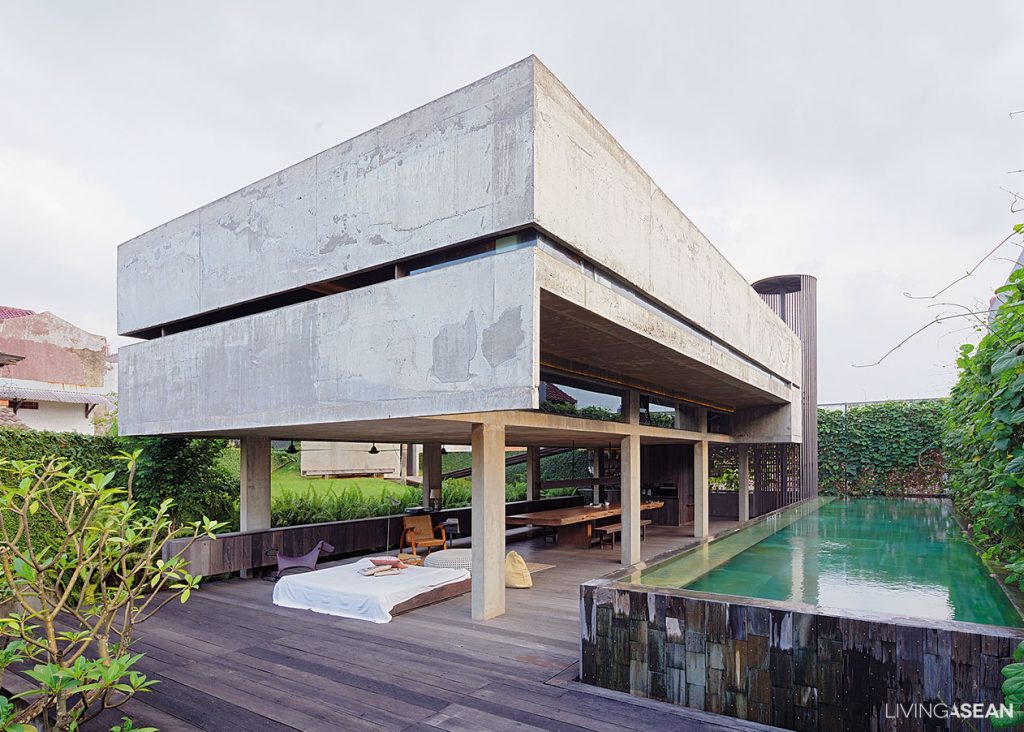 Andra Matin, the homeowner and designer of AM House, greeted us with a smile in his spacious multi-purposed room dominated by a solid-wooden long table. His tropical modern home was made of concrete, its unique stilt structures was outstanding. These elements intrigue us to hear what he had to say about the house.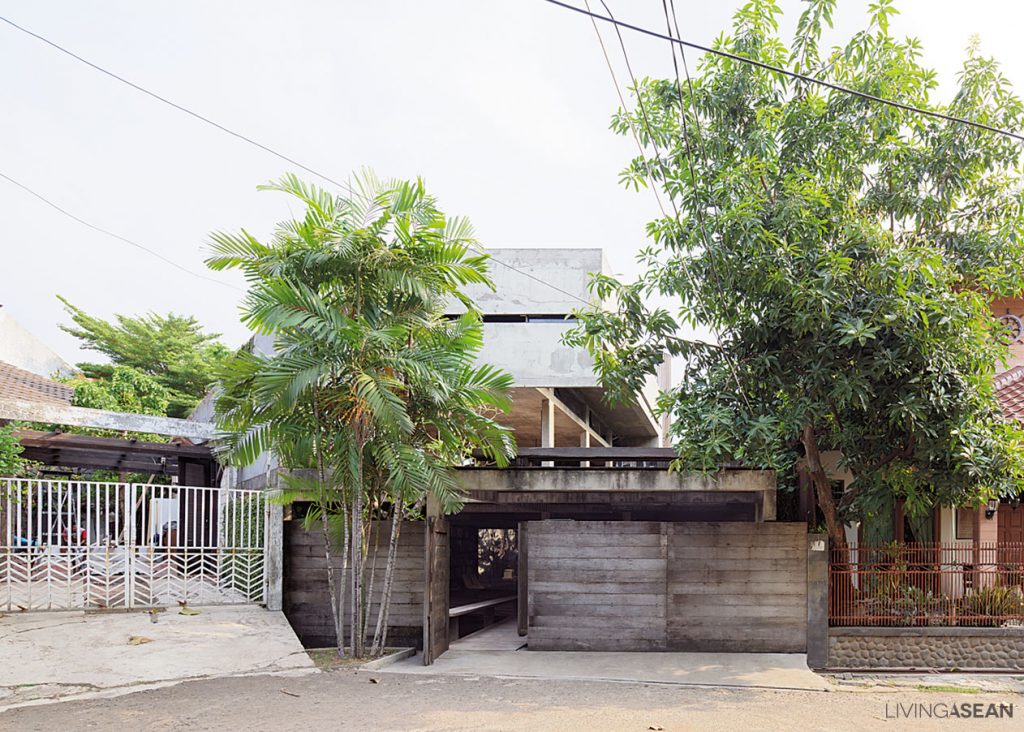 According to Matin, this state-of-the-art work took five years to finish. "I began building this house in 2008, starting out with cube-shaped design. As construction was underway, more details were added. By slowly and gradually building the house, I had time to consider best option for our family."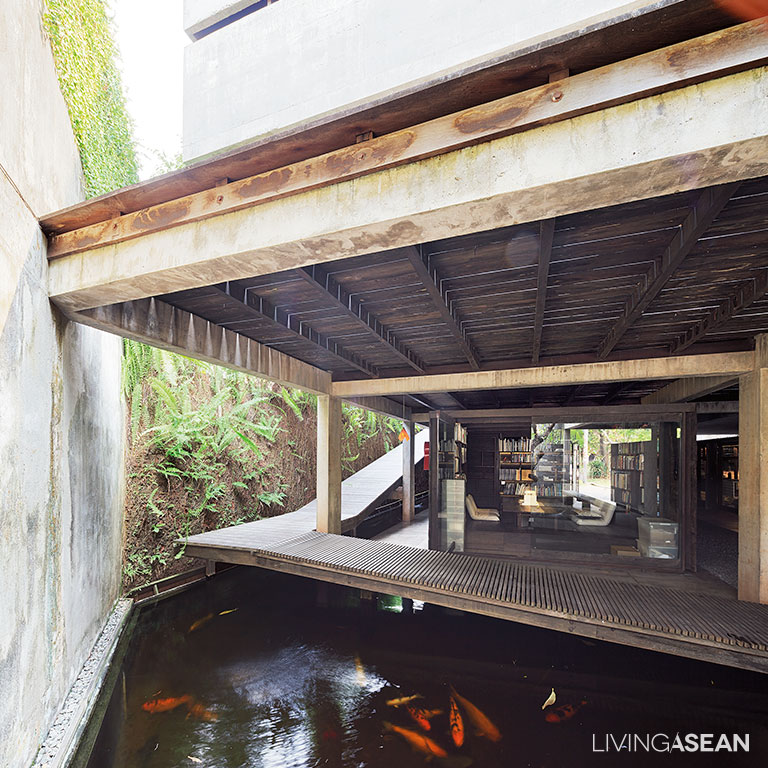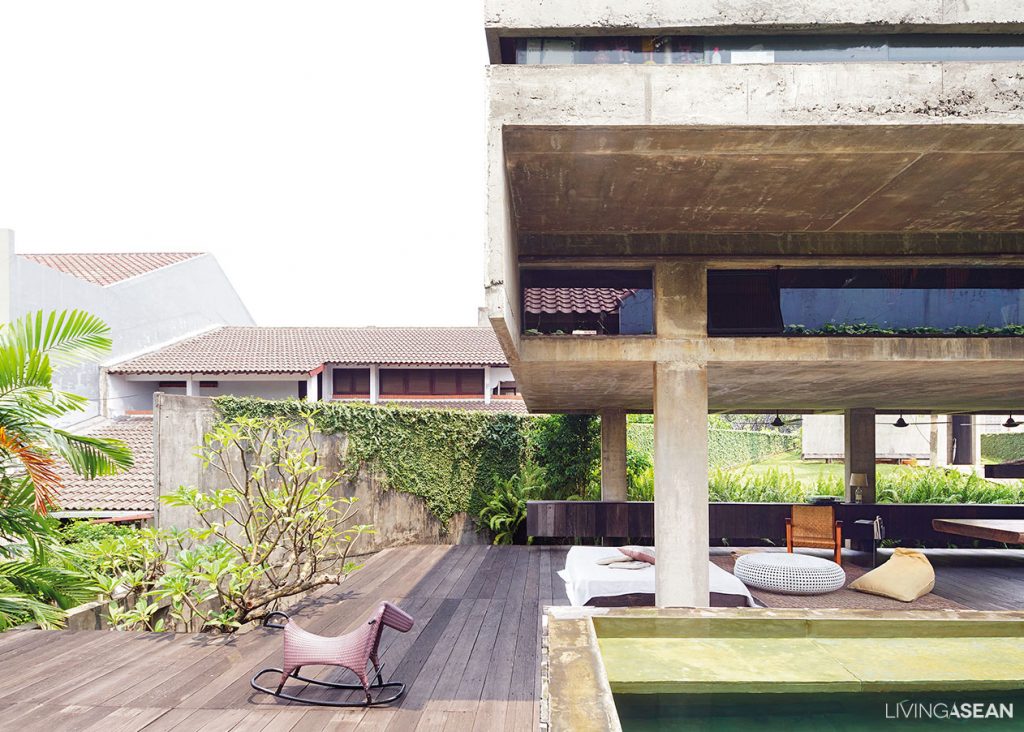 Matin is widely known for his attention to details. Ranking among the top-rated architects who is responsible for pioneering modern tropical design projects across Indonesia. When it comes to designing a house to suit hot and humid climate, he relied mostly on nature and a clever floor plan. There are only two air-conditioning machines in the house. One is located in the basement bathroom, to control the humidity. And the other is on the top-floor bedroom.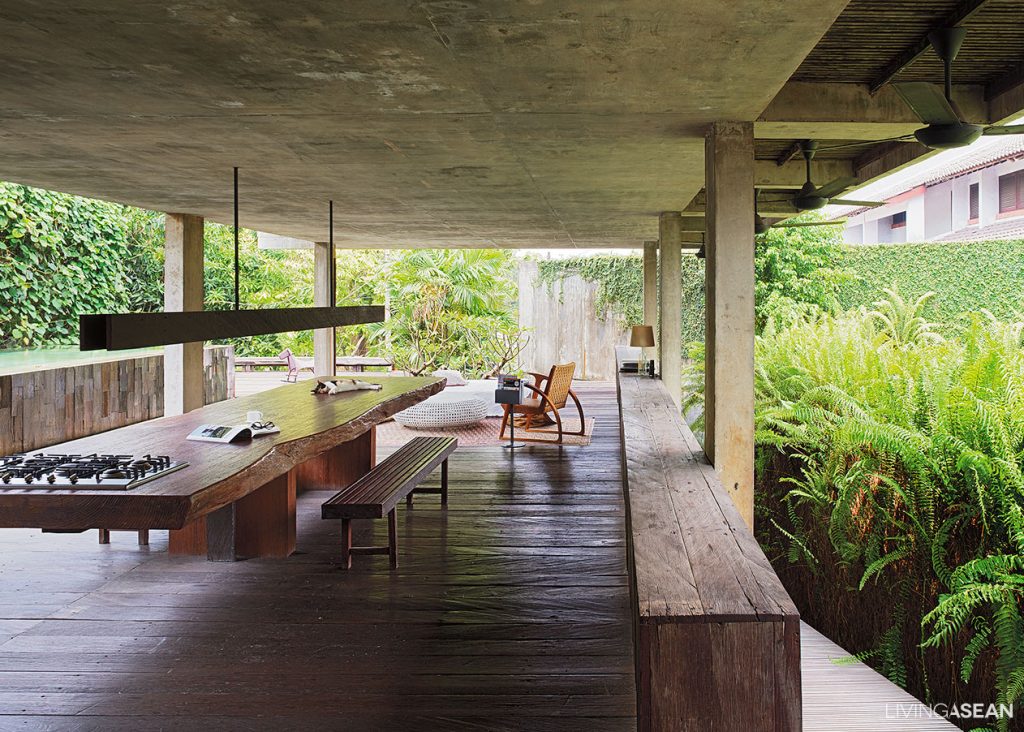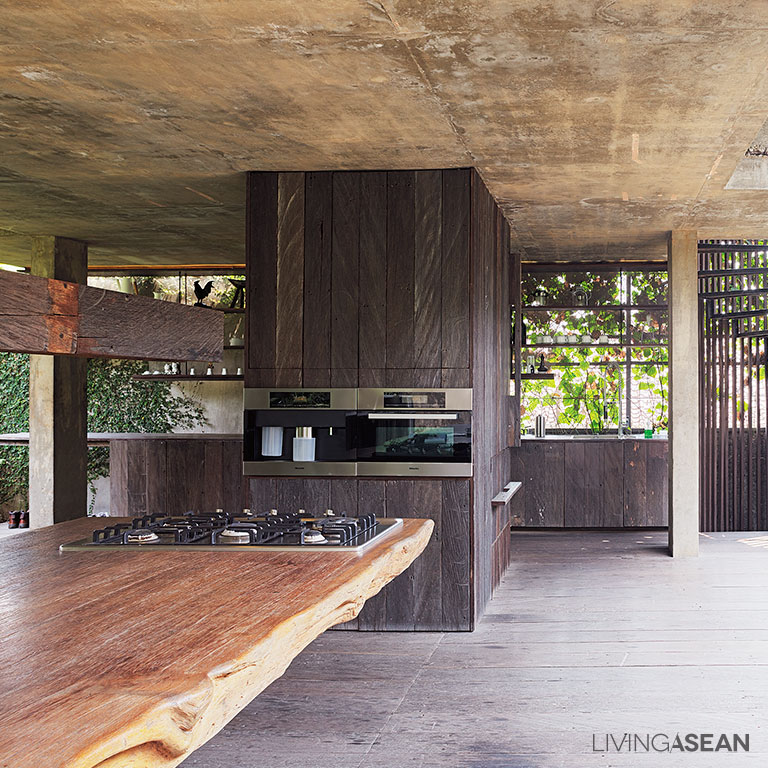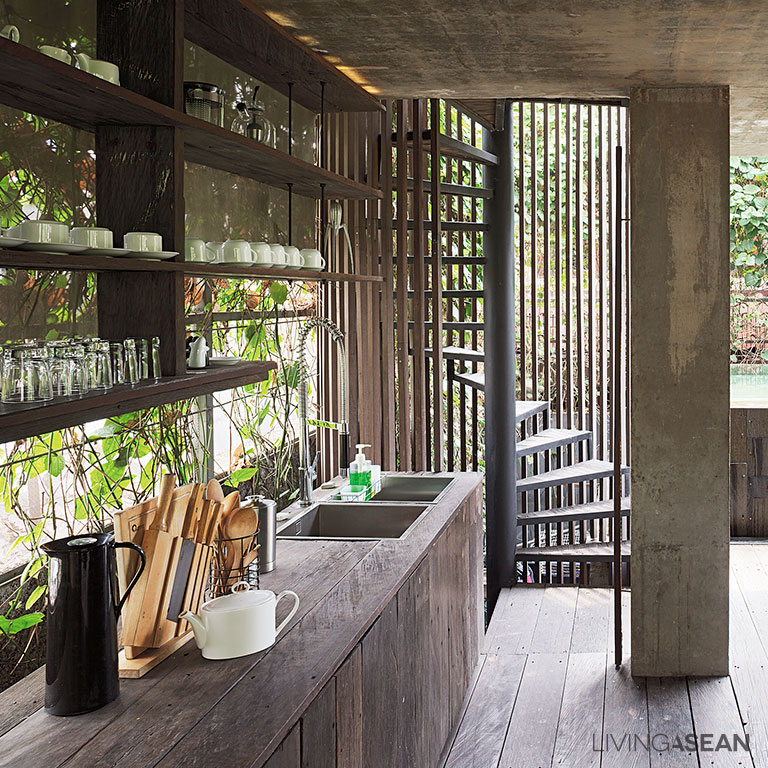 "I have always been interested in spatial relationships rather that the form per se." Matin mention his interest which he adopted to his works and the designing of his home.
"Good design is the one that takes 'Spatial Relationships.' into account. It looks into all kinds of activity that will take place within, and not just the room hemmed in by four walls. In reality, there exists an in-between space that subtly tells one room apart from the next, be it sitting or sleeping, walking or standing. After that, we look for the form or configuration that best fits in with those spaces, the climate, and ways of living."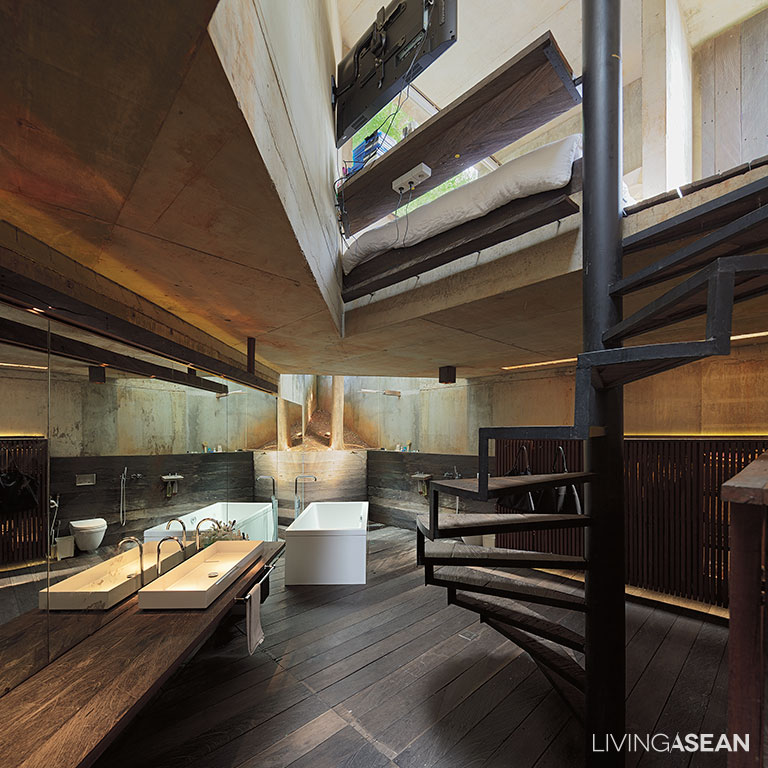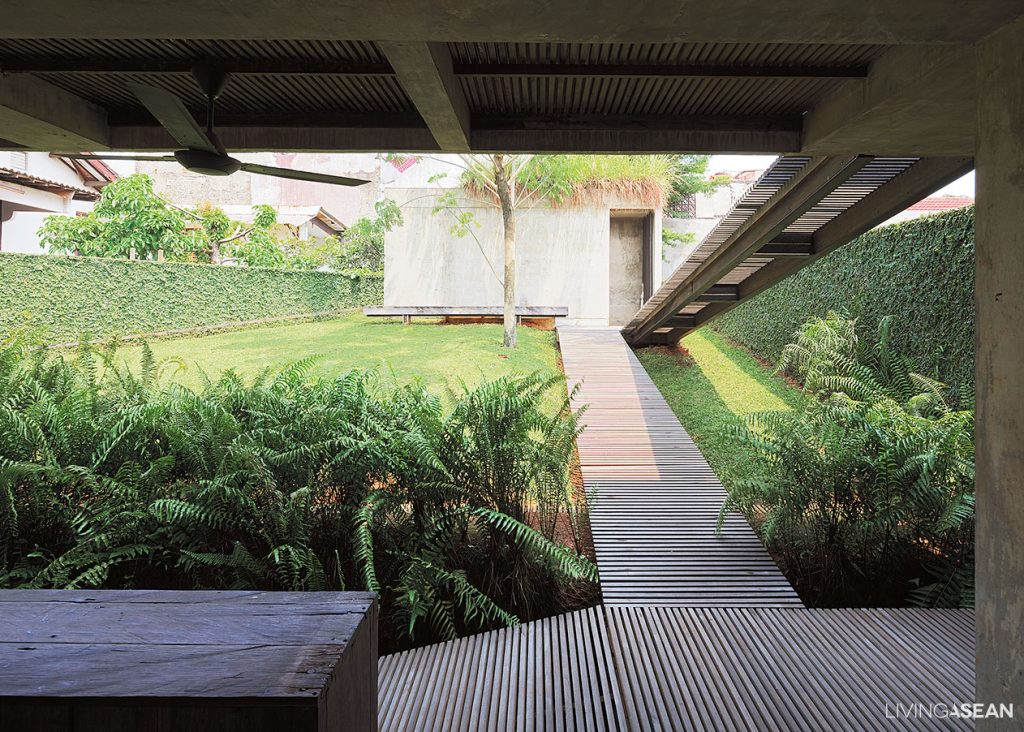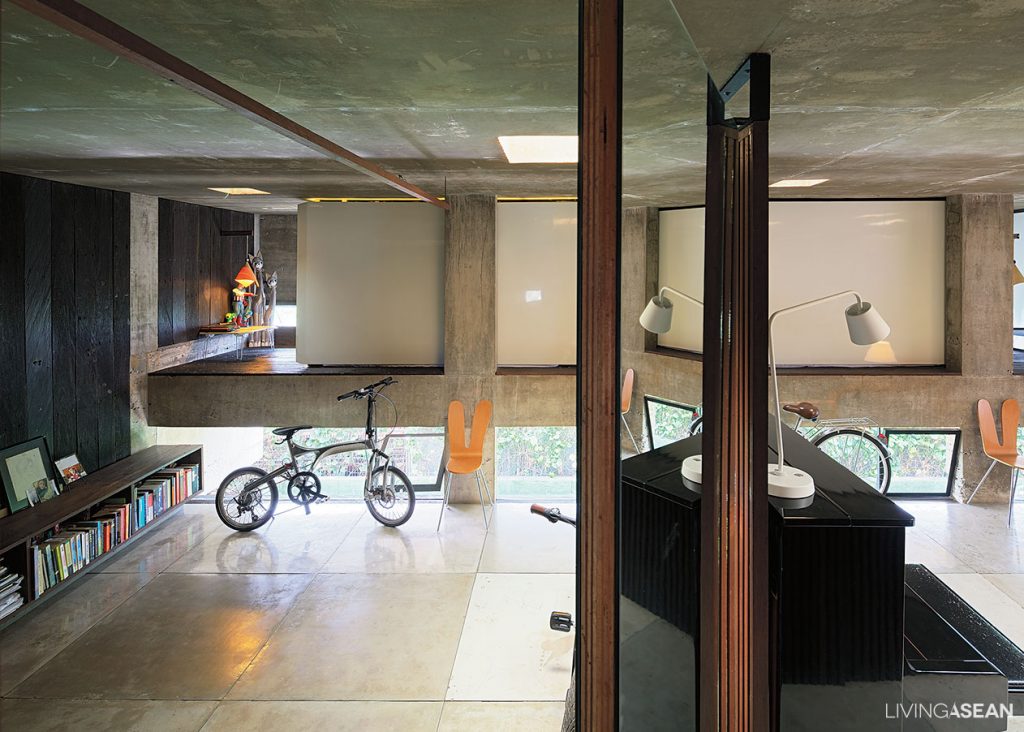 Matin sourced materials locally. This is not only to support the locals, Matin believe local artisans knows their stuff. "Local builders have insight know-hows and skills. These materials weren't hard to find and savvy," said Matin
Apart from architecture, Matin also has a strong passion for travel. Hence, this house is full of fun gimmicks to make walking from room to room like an exciting adventure. The entrance is through the hill. Followed by a lounge area with a spiral staircase as a shortcut to a rooftop on one side and a tilted floor leading to a small lodge. A children room is also accessible through the lodge. A working space on the ground floor also has a backdoor hidden behind a bookshelf. The endless wonder in this modern tropical home is indeed no less than Peter Pan's Neverland.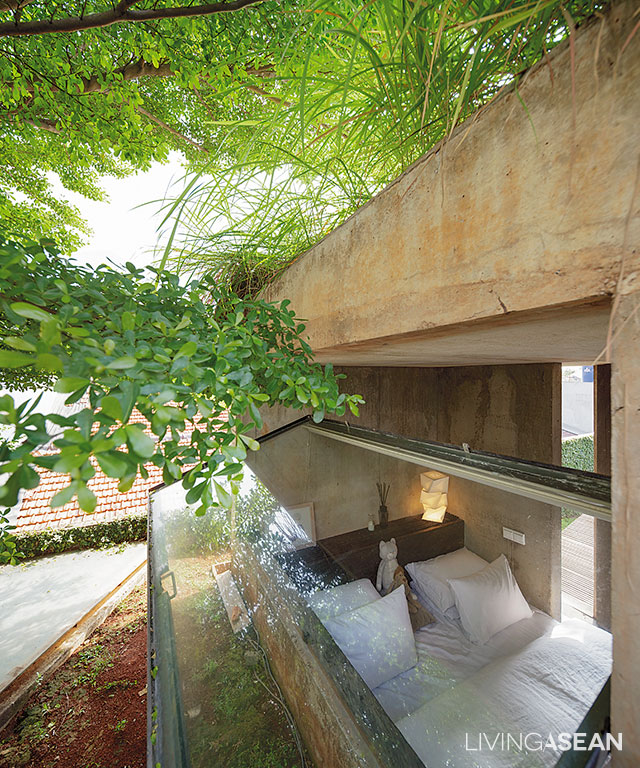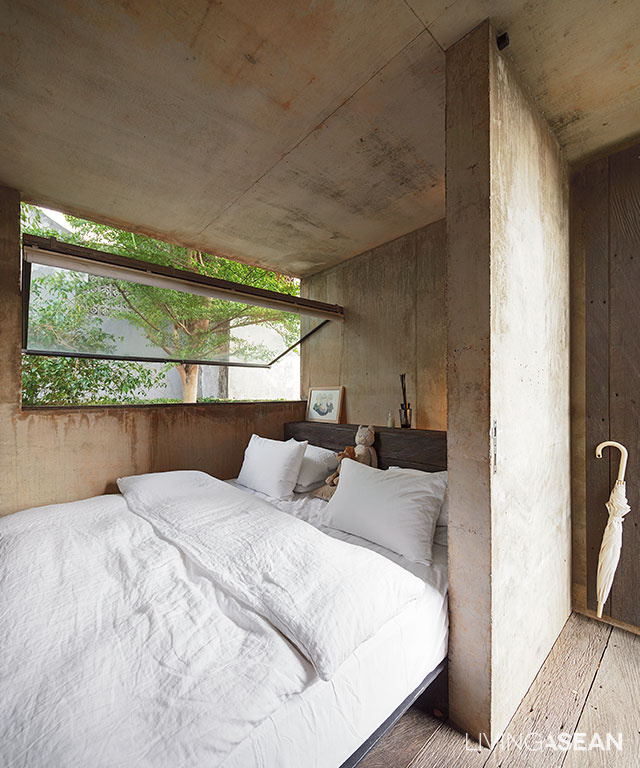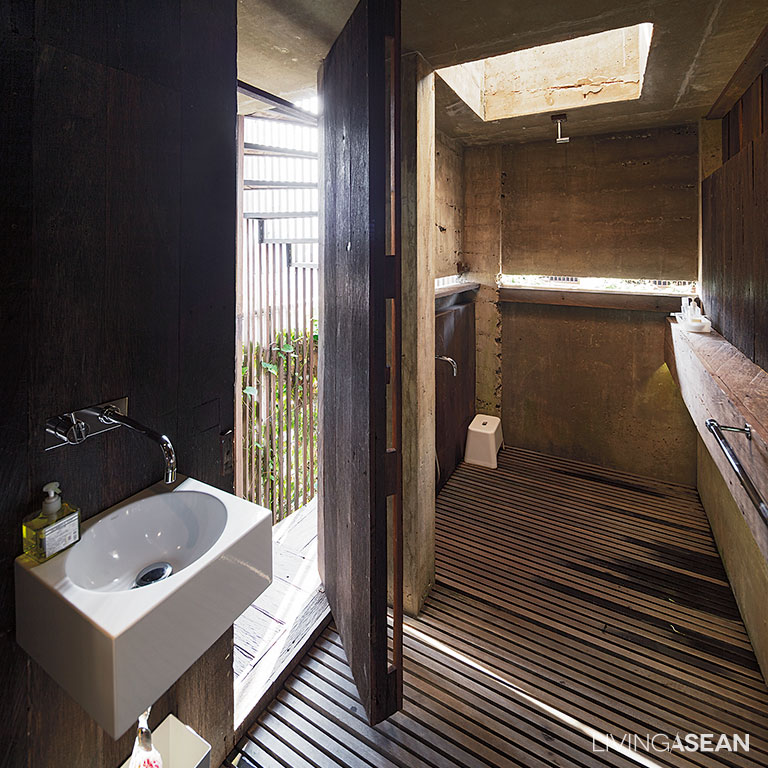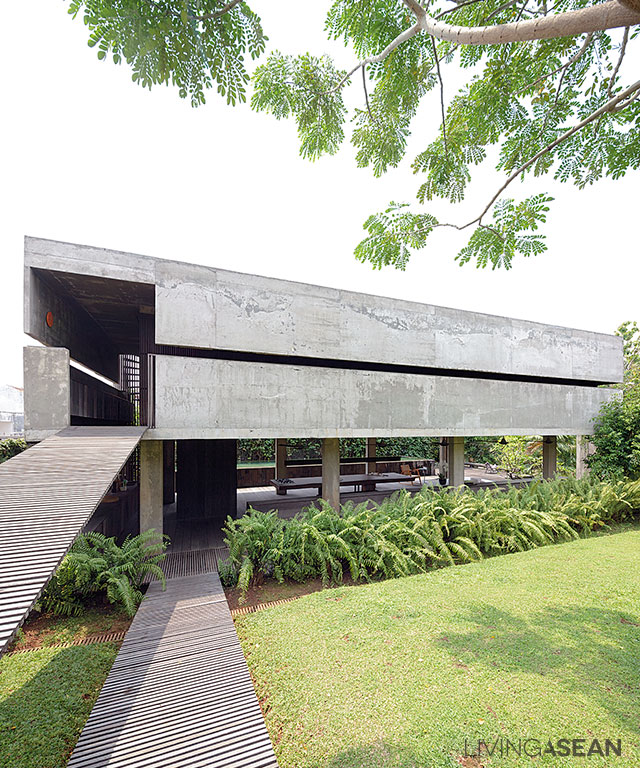 link: http://www.andramatin.com/