A beautifully renovated 60-year-old house, a startling black beauty: this contemporary mix of old and new flows together as a single unit.
/// THAILAND ///
Story: Samutcha Viraporn // Photography: Rithirong Chanthongsuk // Design:  Design Com-bini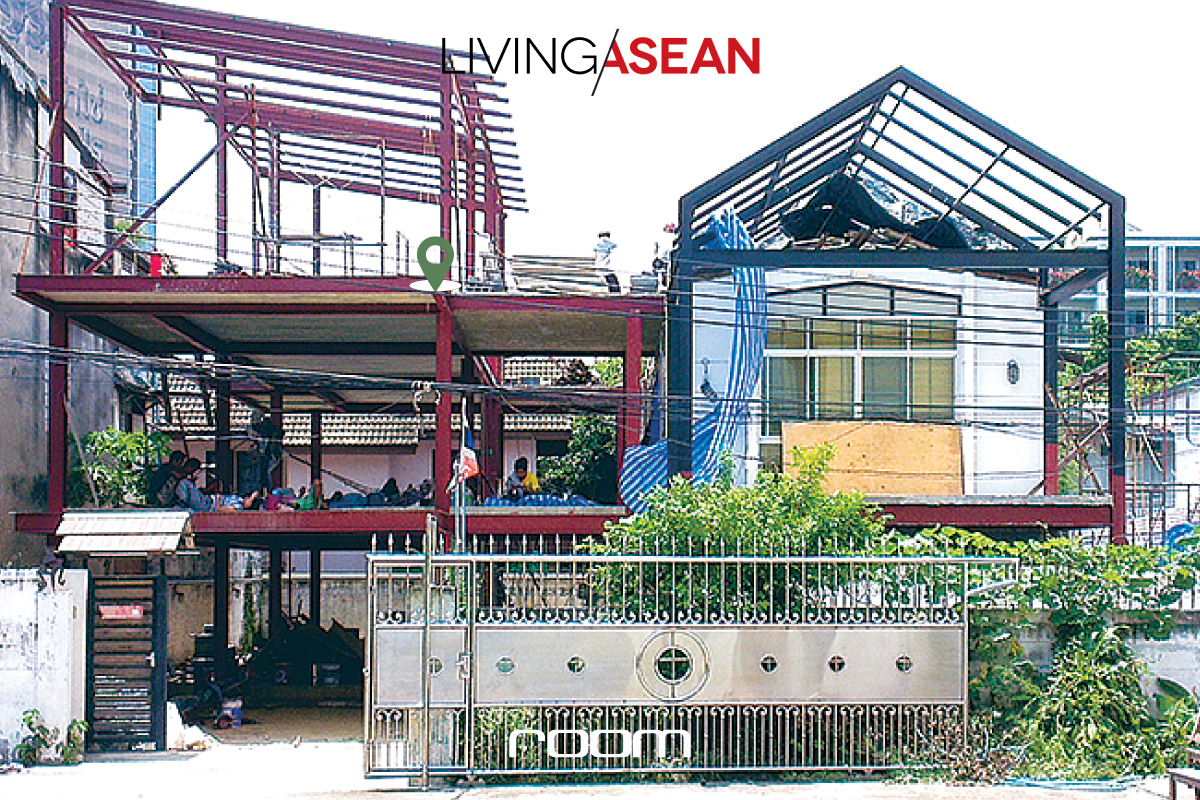 Interior decorator Pauline and nationally known architect Somrit Soonthornrungsi have spent their lives in this mid-city house. Once it had a flooding problem downstairs; that plus termites and general deterioration meant it was continually under repair. At first they thought to build a completely new house, but out of nostalgia and time constraints decided to do a major renovation instead.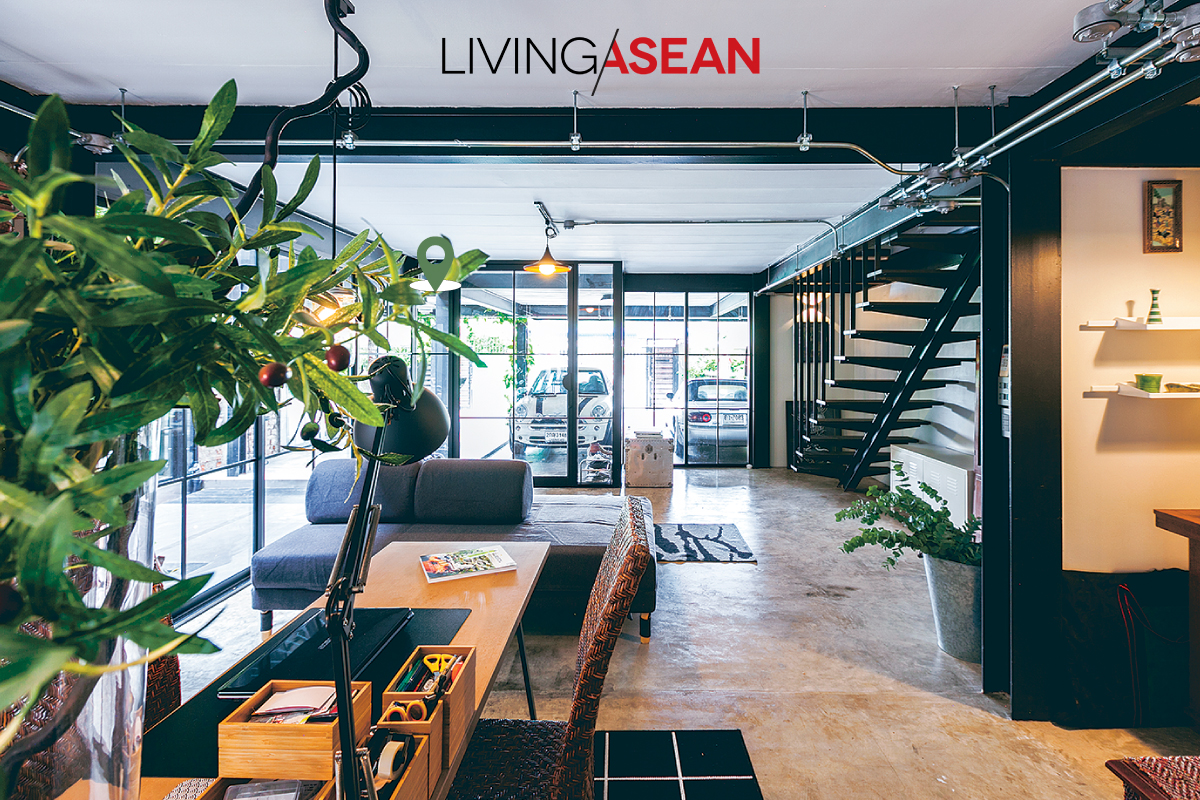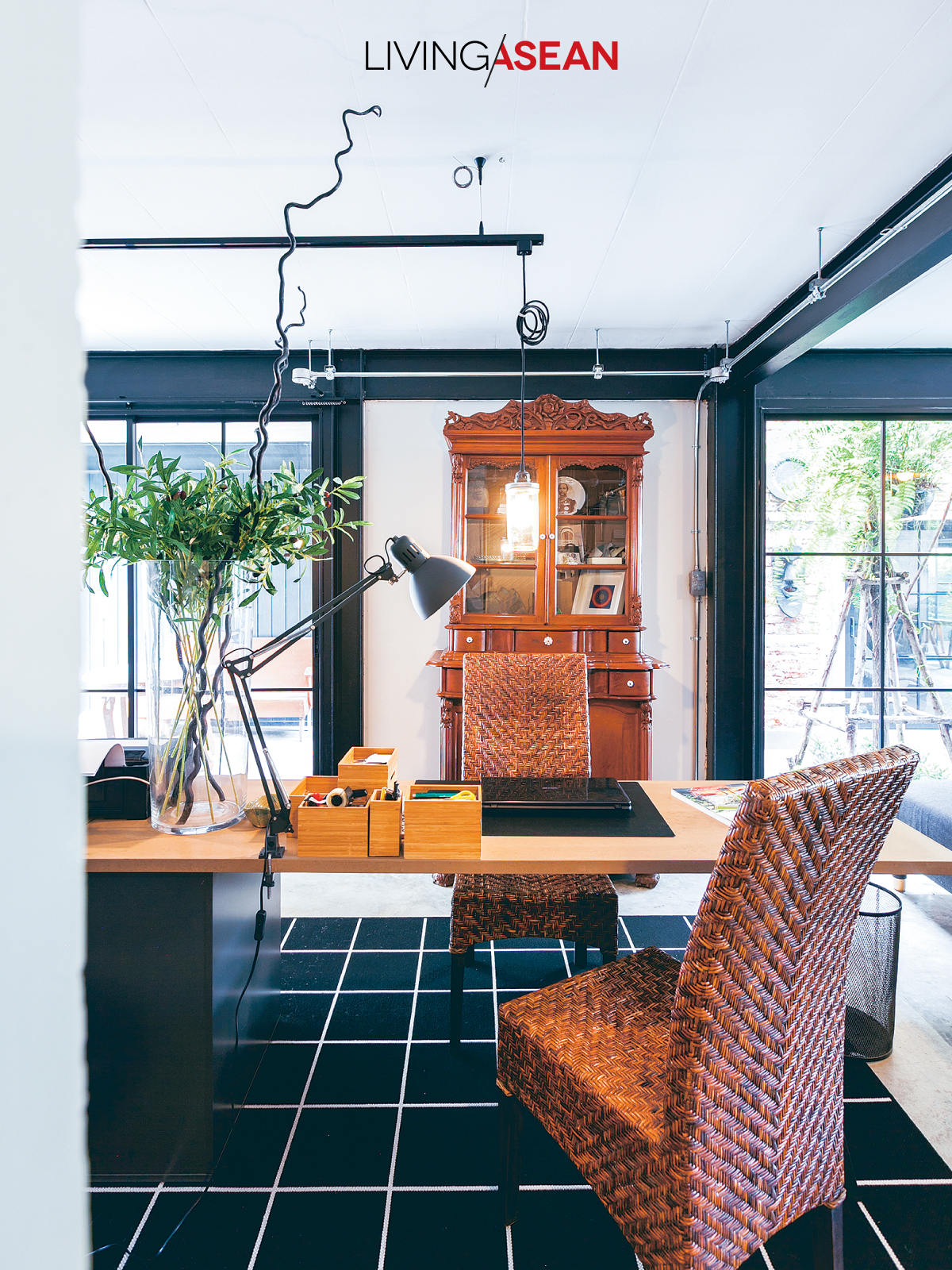 "Our daughter grew up here and was upset that we were going to demolish it, so I thought, 'why not combine old and new?' The result was a balanced, harmonious creation with a courtyard for breezes to pass through," said Somrit.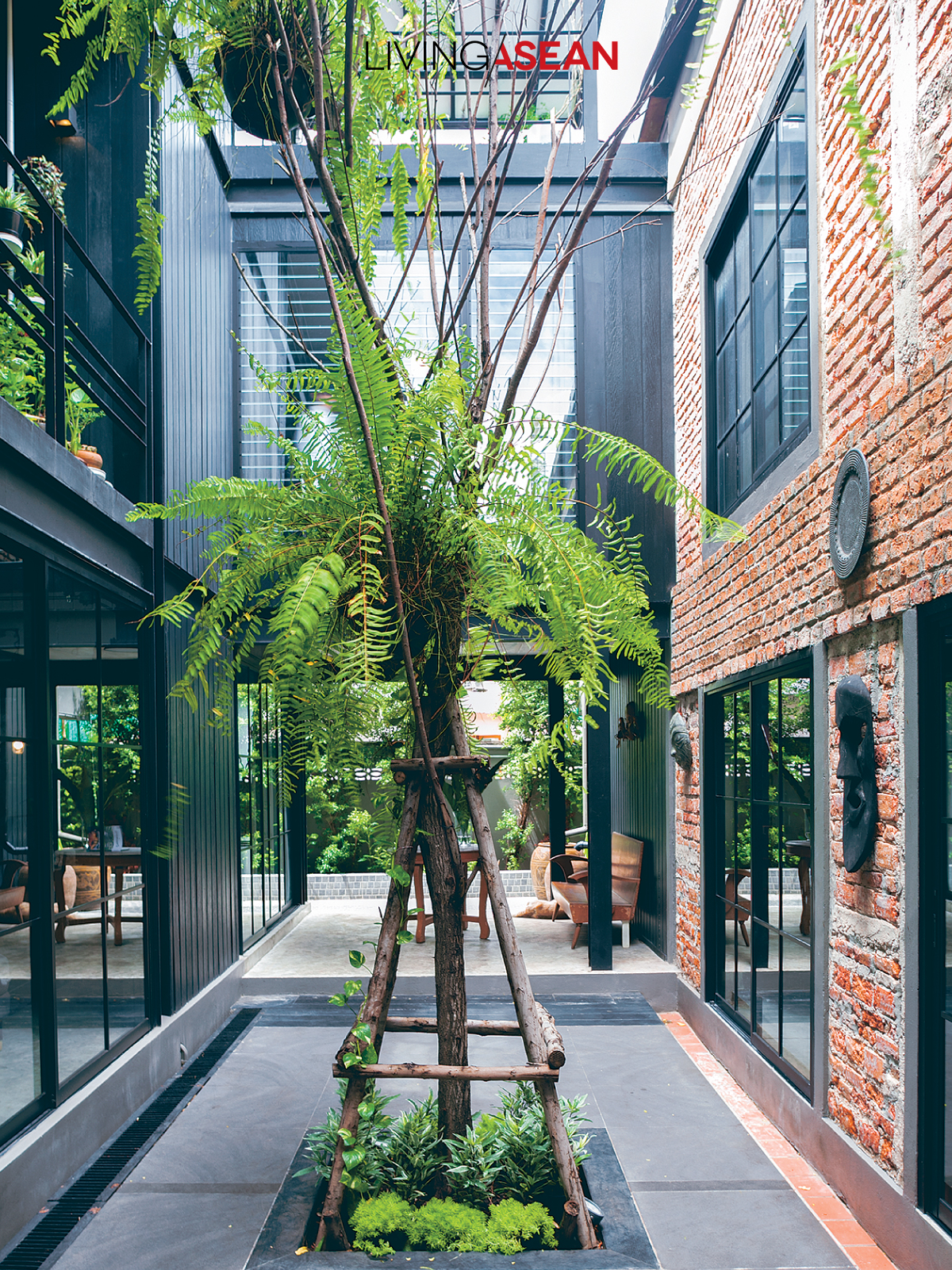 As we look in from the front door the original house is on the right, across an open courtyard with planted walkway, and the second-floor verandah connects to the new house on the left. The old house is of wood and masonry, with mortar stripped to show the traditional brick. Downstairs is Somrit's small workshop and a bike storage space, with the floor raised higher to avoid flooding from street level. The new section of the house is connected, but quite different because of its steel-frame construction. On the ground floor there is the company office.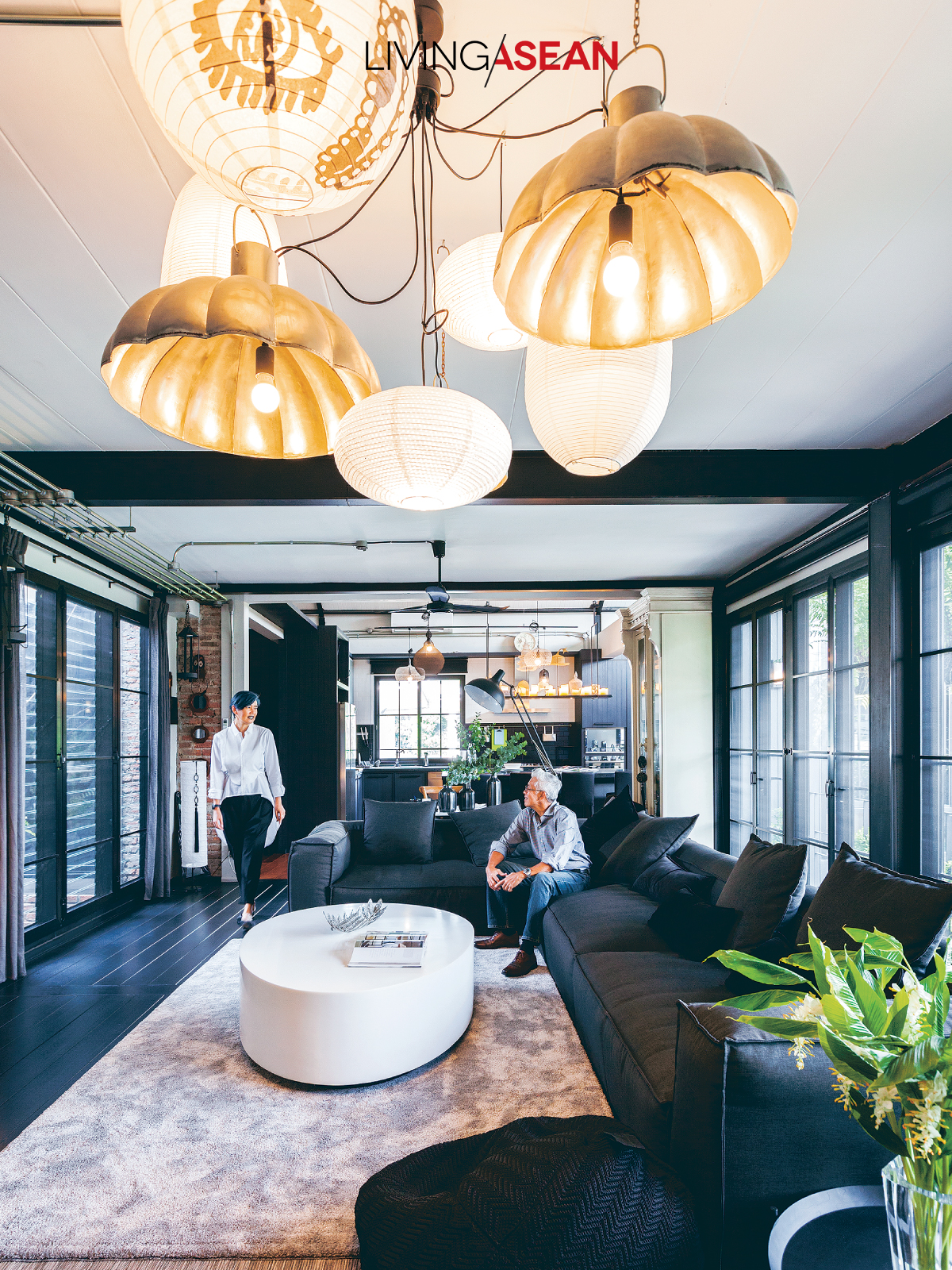 The second floor is Pauline and Somrit's main living area, connecting to the old  house through the courtyard. There is a living room on the right before the large indoor kitchen, which retains its original makha wood flooring but was repainted black to match the black synthetic wood of the exterior, for an informal, natural feeling to complement the green view of plants and trees outside the glass walls.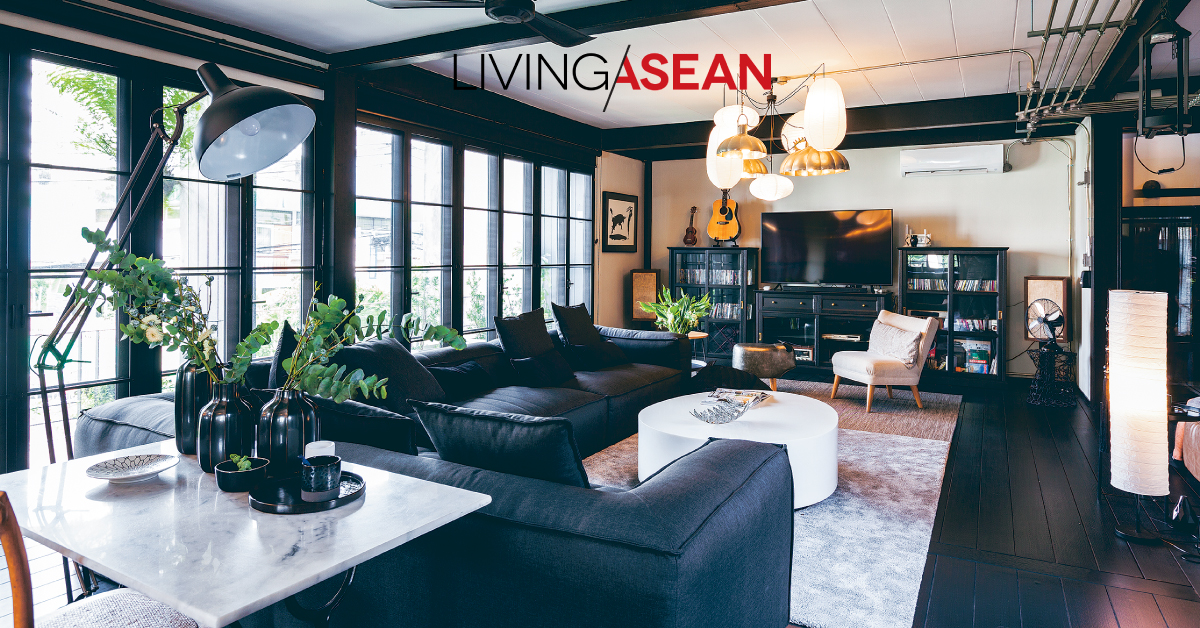 Their daughter's room, set up like a New York loft apartment, is on the third floor. At two points a mezzanine stairway connects the central porch to the rear verandah, from which you can clearly see the 2 floors of the old house. They all lived in the house during construction of a new, steel-framed gabled roof over the old one, which was finally torn out when construction was finished, leaving the kitchen ceiling to follow the new roof angles.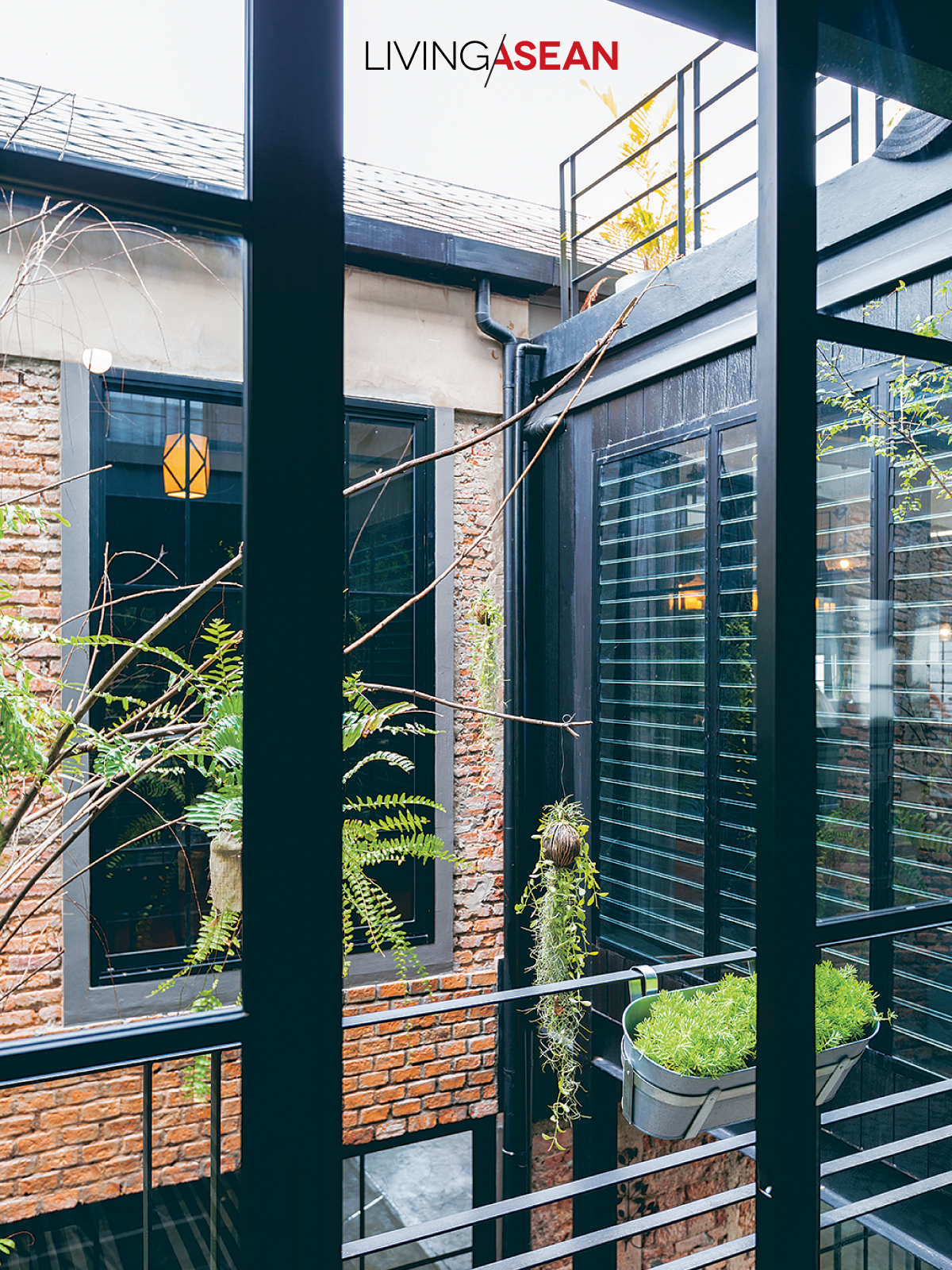 "The roof is a special black version of Shera's "U-Slate" line. I've loved black since childhood, said Pauline. "When I was a kid I wanted to paint my bedroom black, but my parents wouldn't let me!" The chic interior design work has black everywhere. The large kitchen is in tribute to both her mother-side relatives and her father, who love to cook. Besides the big kitchen pantry counter being a great place to socialize, it's also good for informal dining.
Pauline selected furniture and décor in a "mix and match" style controlled by color, some items primarily functional and others reflecting personal style, combining old and new, cheap and expensive.
"It's comfortable because this really reflects our way of life: the house isn't built for show," said Pauline's father, "and we don't want to be climbing up and down a lot of stairs in the day. Since coming here we've confined business matters to downstairs, and it's a comfortable walk up to the second floor. The longer we're here, the more we like it. Looking back, the old house seems stuffy, not a lot of open windows. Our lives changed after the switch.
"At first we thought the courtyard would be too small, but in the end, it worked out great!"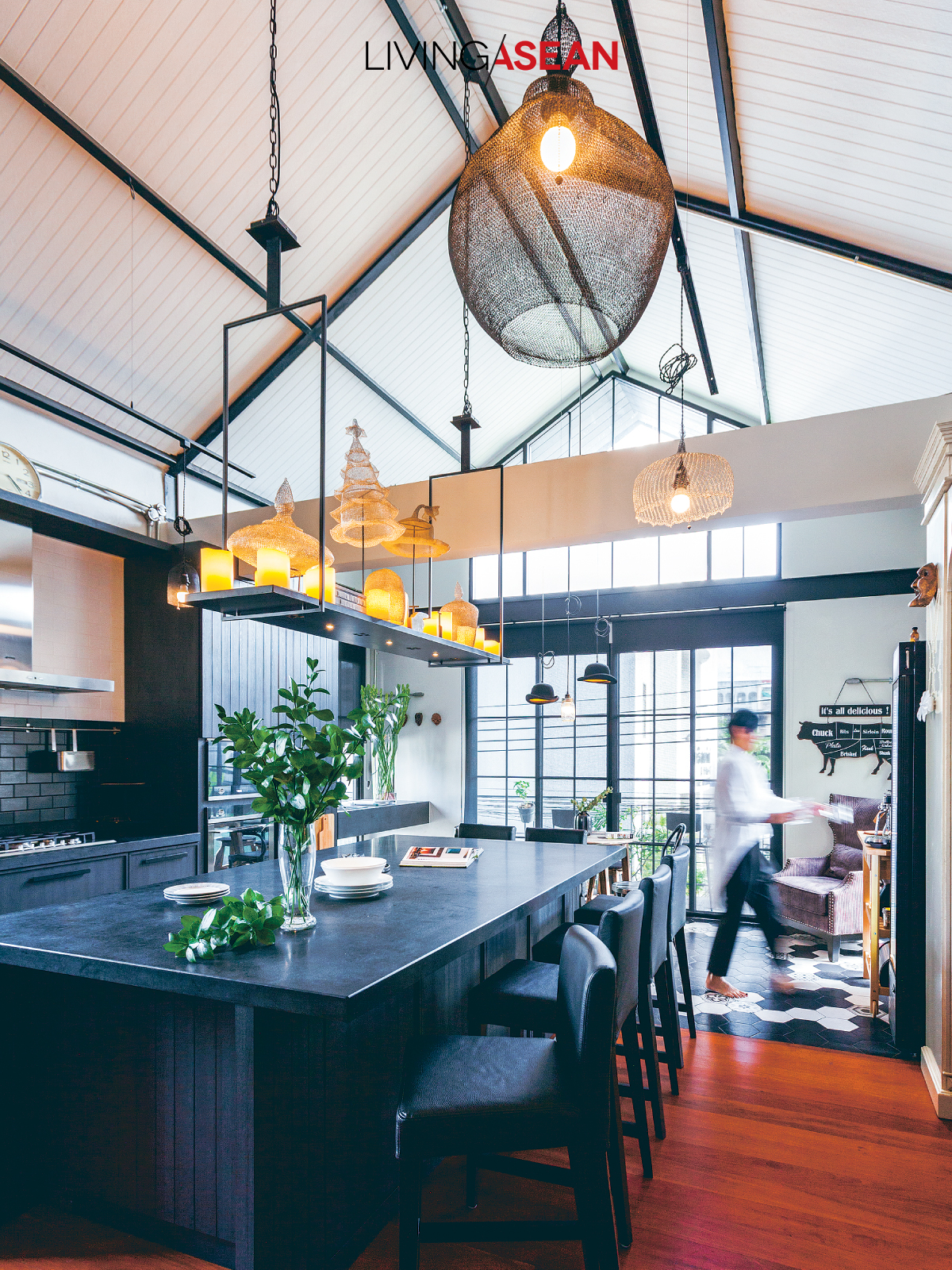 Once light and wind directions were figured in, design principles were applied to open the structure up, and the house clearly became more than brick, cement, wood, and steel, a happy combination of old and new narratives.
Somrit added "It's impressive. Once the rooms were finished, furniture in, lights and water on, our home came to life anew. It's a great comfort."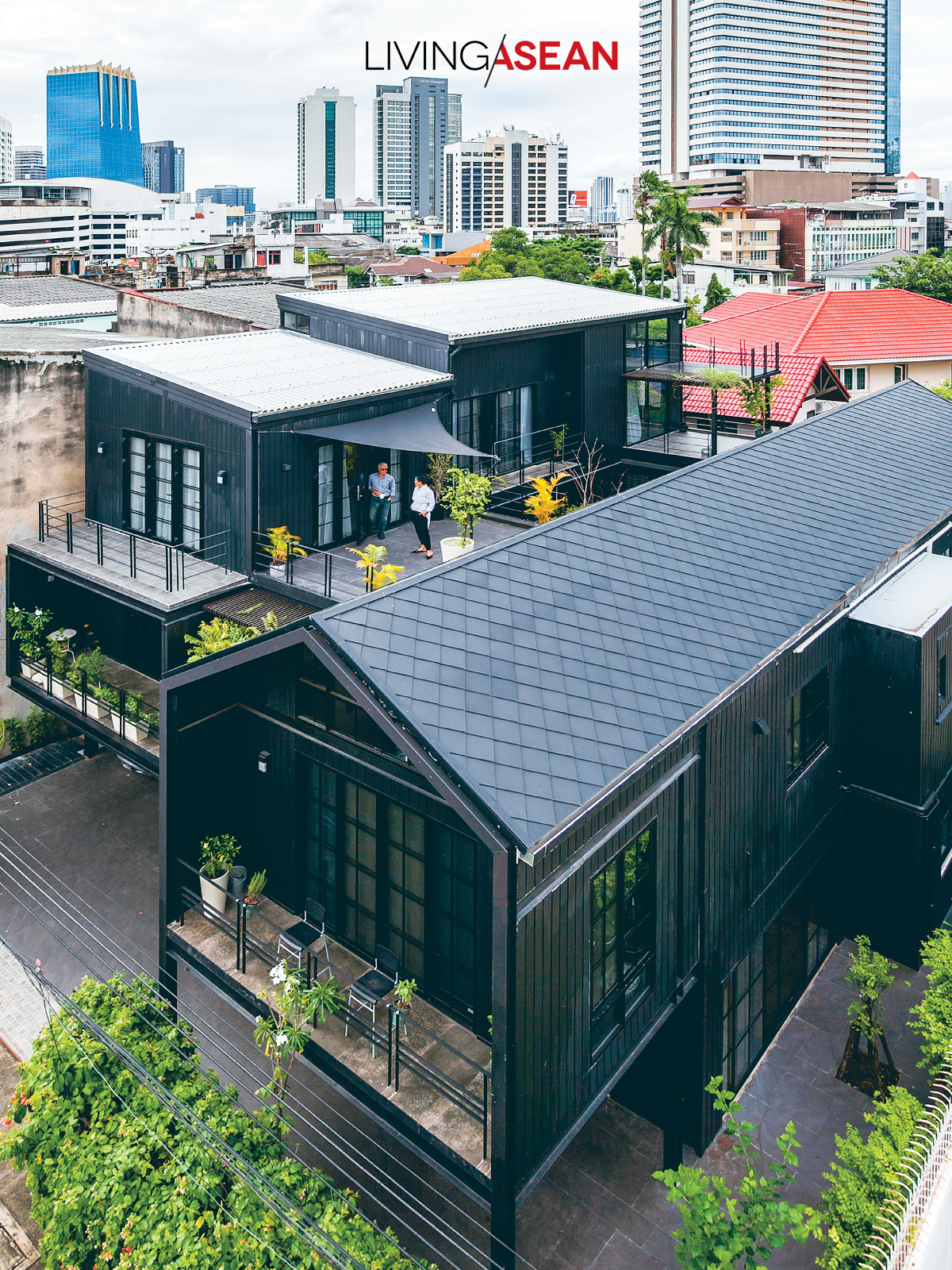 You may also like