Done right, a dull house that time clearly forgot can transform into a radiant modern home without losing its old charm. Looking for home renovation ideas? Check this out.
/// Thailand ///
Story: Supachart Boontang /// Photography: Rithirong Chanthongsuk, Soopakorn Srisakul, Nattawat Songsang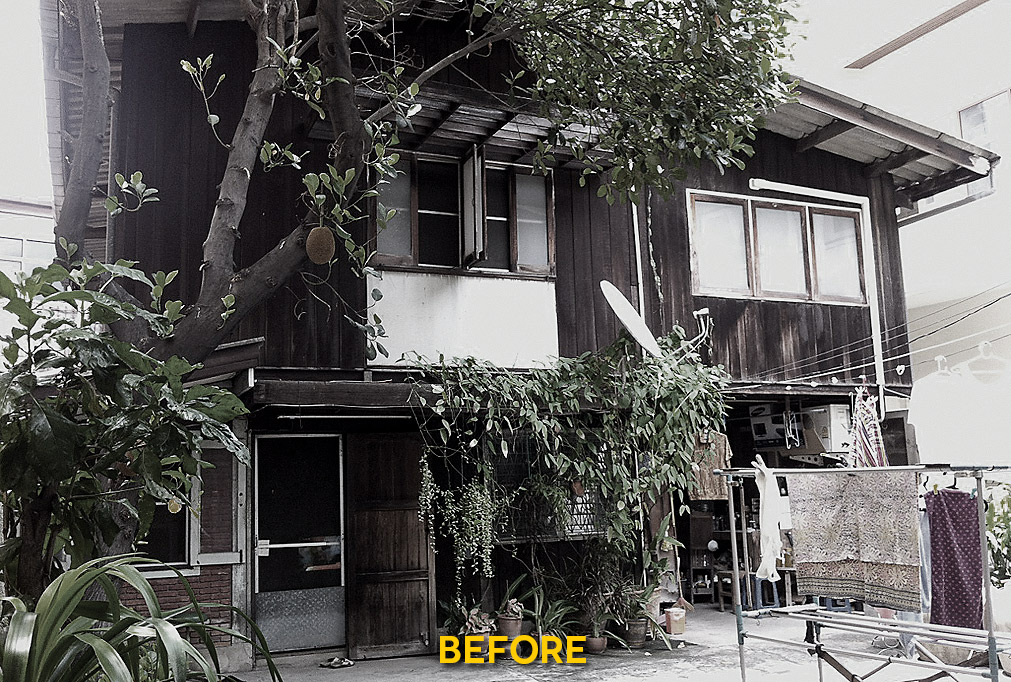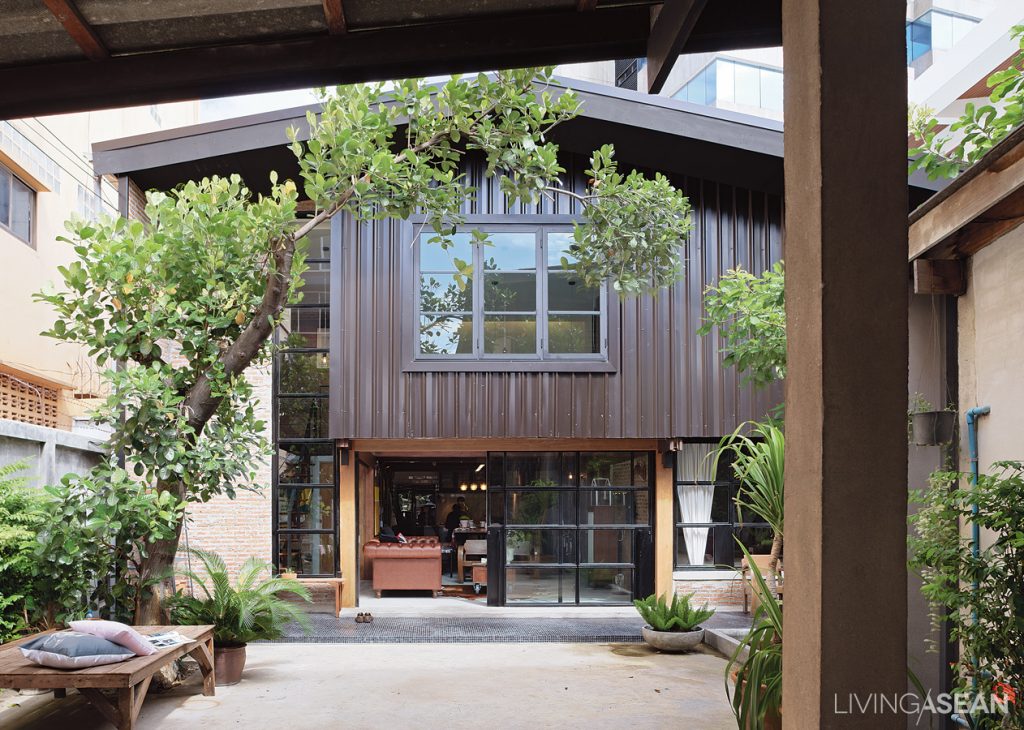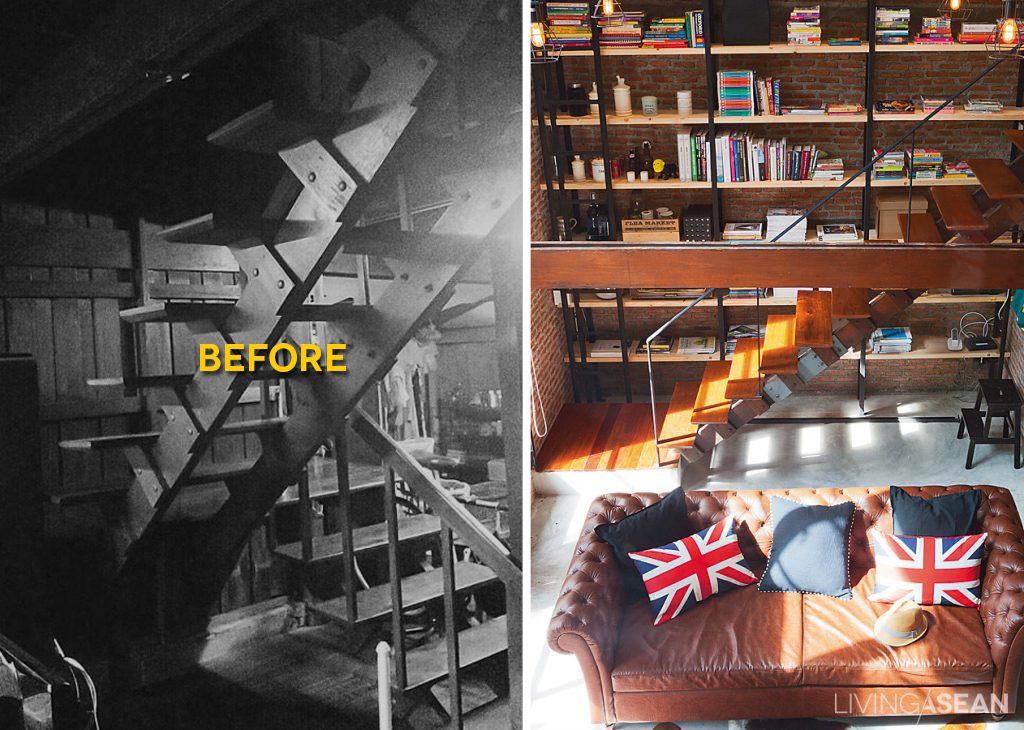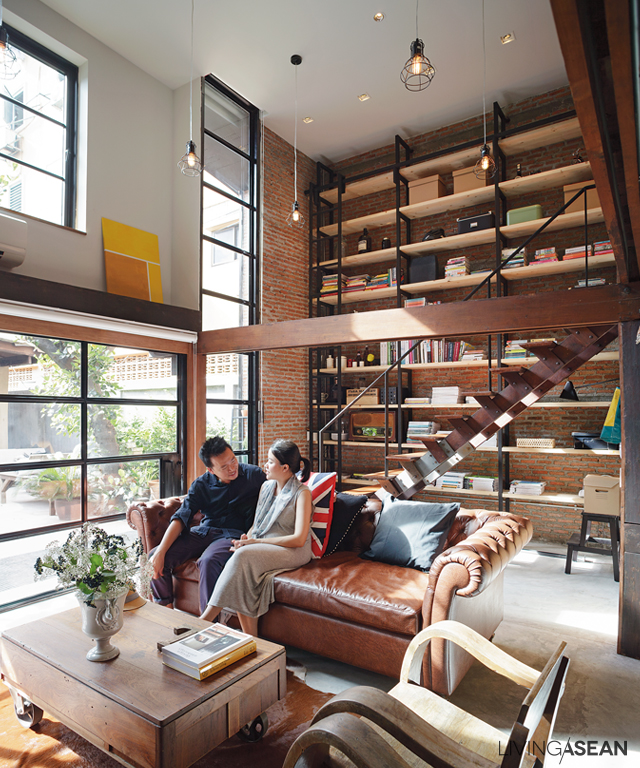 This old house has stood in Bangkok for almost half a century. When it was time to leave their city condo to be with granny and grandpa, the owners at first wanted to do a complete tear-down to make room for a new house. They later decided otherwise.
"The initial plan called for replacing the tired looking old house with a three-story modern home and swimming pool," said one of the owners. "But after much thought, we decided to keep the existing structure intact and focused on renovation, reason being that everything about it had a story to tell. Handed down from generation to generation, the house was long overdue for a makeover."
The project started by taking out the beat-up wood façade on the upper floor and putting in a fresh new wall crafted of black sheet metal with windows in complementing shades. On the ground floor, the redesigned entrance received an elegant sliding door with matching glass windows that stood tall from floor to ceiling. For a light and airy entrance hall, the owners had a big chunk of the upper floor taken out, resulting in a spacious living room with double high ceilings.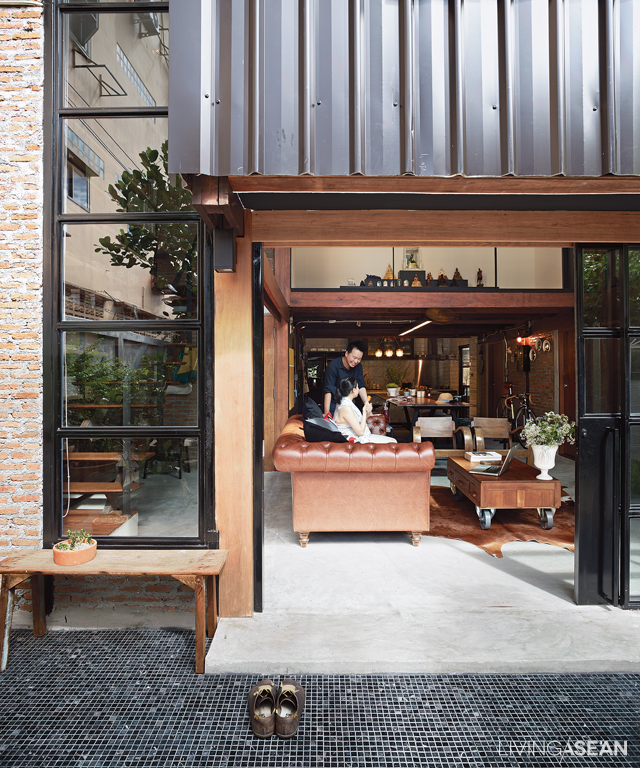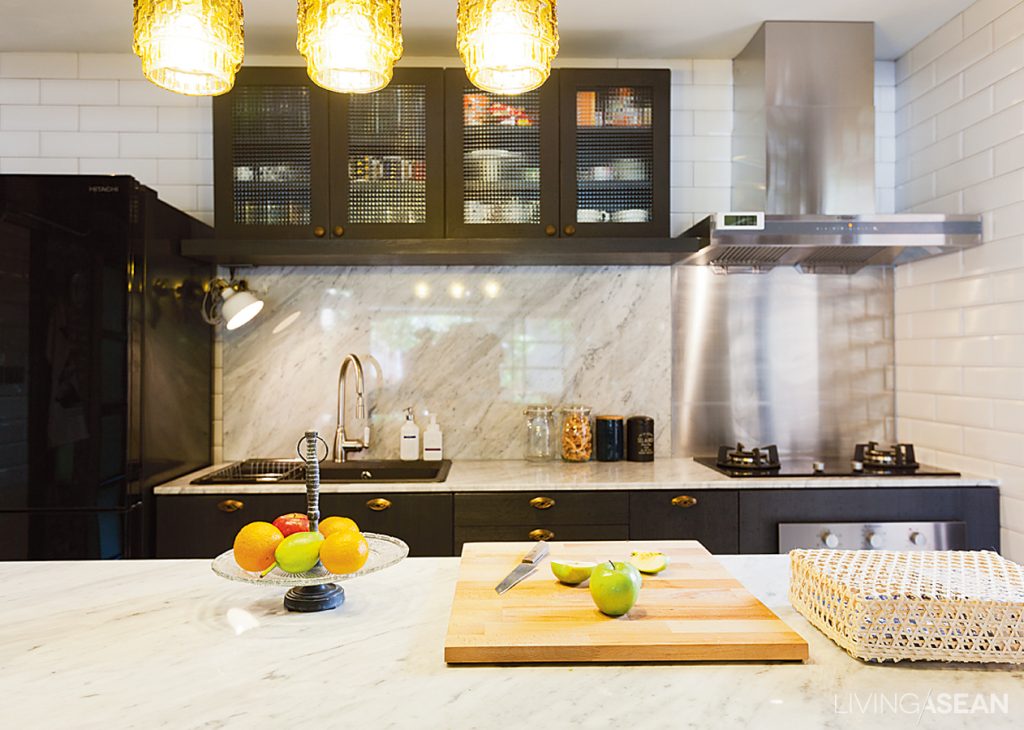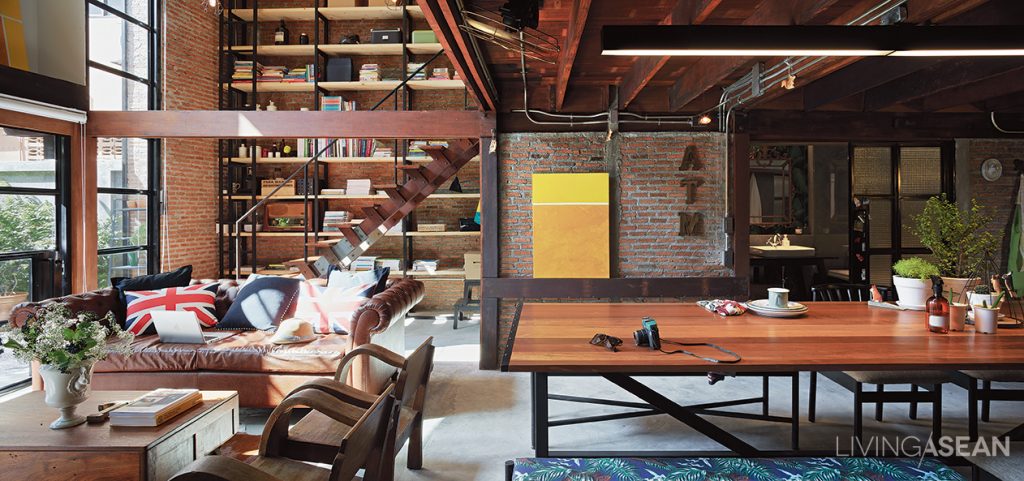 The open concept also applied to the kitchen and adjacent dining room, the owners' favorite corners. The combined spaces boast a big dining table that also doubles as workspace and meeting room.
The redesigned interior speaks to an industrial loft style with a bit of vintage flair. Natural wood panels alternating with naked brick walls go hand in hand with pieces of rustic-style furniture. Meantime, they stand a welcome contrast to shiny floor tiles and kitchen countertops. It's amazing how a home renovation done right can make all the difference.