Situated in Selangor state, Malaysia, the three-storey retro loft house redesigned by Ramesh Seshan is the one with endless possibility.
/// Malaysia /// 
Architect: Seshan Design, by Ramesh Seshan /// Story : Supachart Boontag /// Photos : Rithirong Chanthongsuk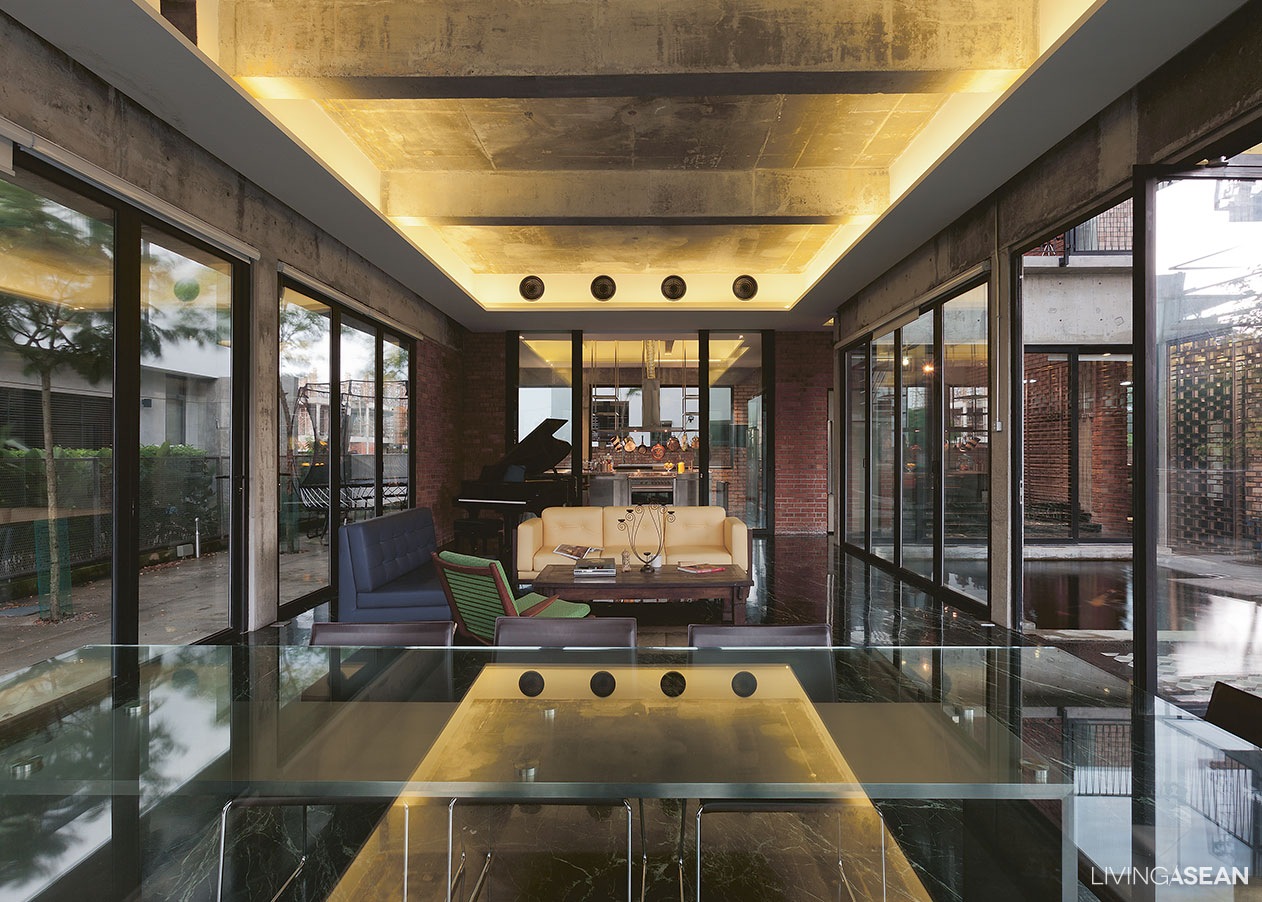 Lee Kok Choong, the owner wished to turn the original space into a loft residence. To serve the requirement, Seshan rethought the entire materials and design strategies. Unornamented concrete finishes and exposed brick walls become the center of attention. Rough textures were accentuated while retro Chinese style detailing were added.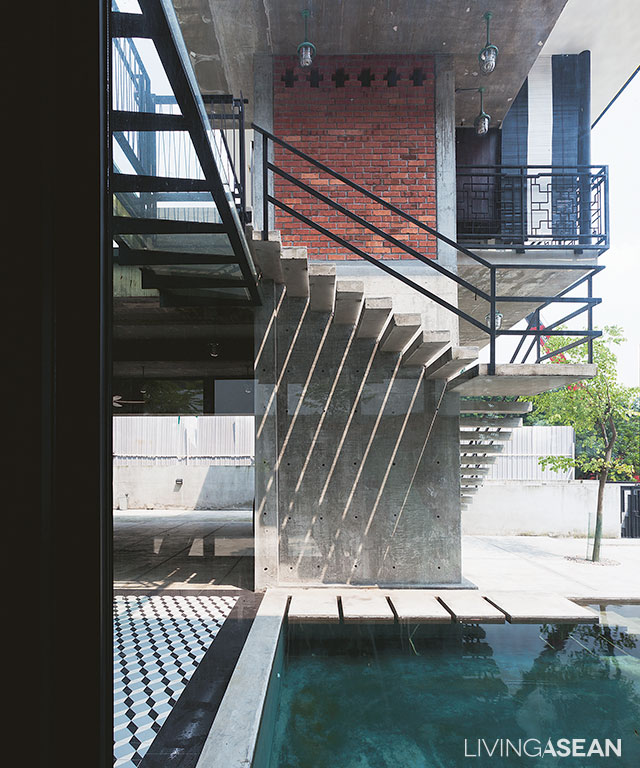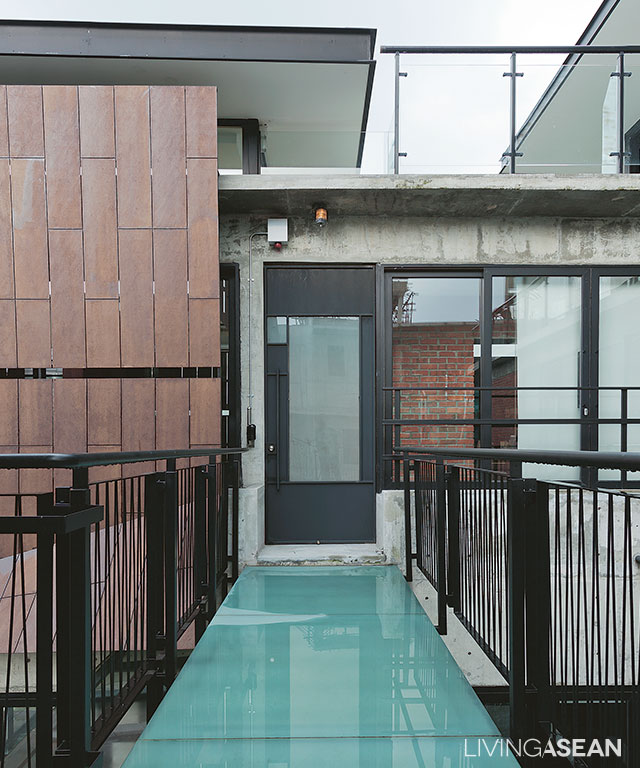 The building is now rich in outstanding features. The Hong Kong colonial-inspired opening area adorns the second floor. Geometric-shape ceramic tile was custom-made for flooring, which matched well with wrought iron detailing on safety handrails.
The façade is covered by rustic-style panels resembling a those from a so-called Jawa's spacecraft in Star Wars. Its spiral staircase is interestingly crafted from naked concrete and black metal meshes, reflecting an industrial loft style.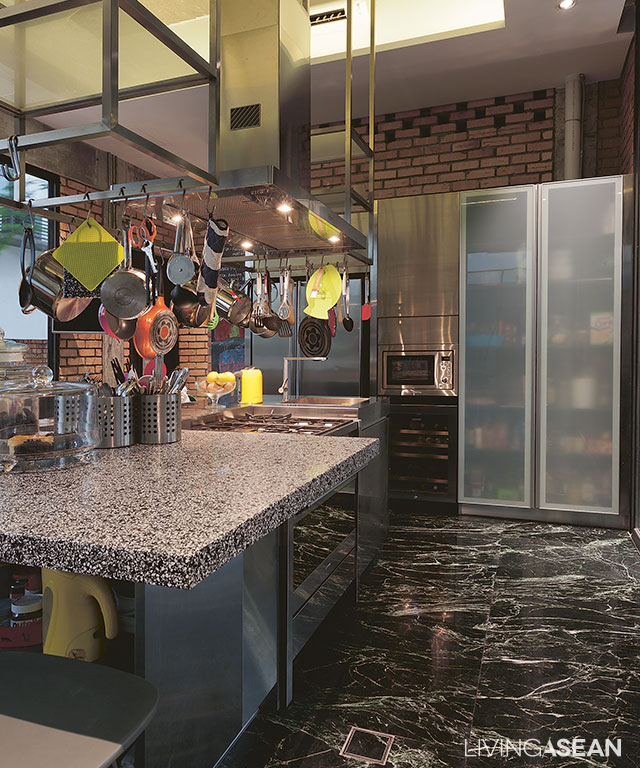 Each floor has its own character. Flooring on the ground level is covered with green marble imported from india, while Rosa Levanto or red marble adds a bold personality to a living room on the second floor. And the third floor is unexpectedly switched to various concrete surfaces. The interior is also come with a fun twist. Instead of using a bar stools, vintage barber chairs are placed in front of a bar counter. An antique cabinet and aged décor items are also in use here.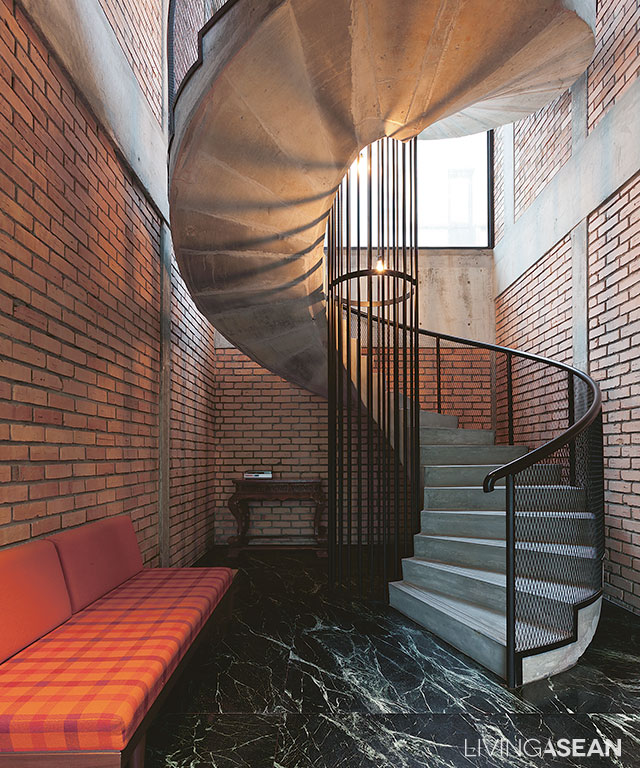 The U-shaped floor plan features a central court that opens to natural light. The light and airy atmosphere are further enhanced by large glass doors. Even though the design was influences by many styles and the house was invested in different material, the architect had finally managed to keep the overall retro loft look in unity. It's safe to say the house is both comfortable and at the same time, unique.