Located in suburb area, this minimalist house has plenty of ample space for a family. The owner reaches out to A21 Studio group of architects to design the place.
/// Vietnam ///
Architect: A21 Studio /// Photo: Soopakorn Srisakul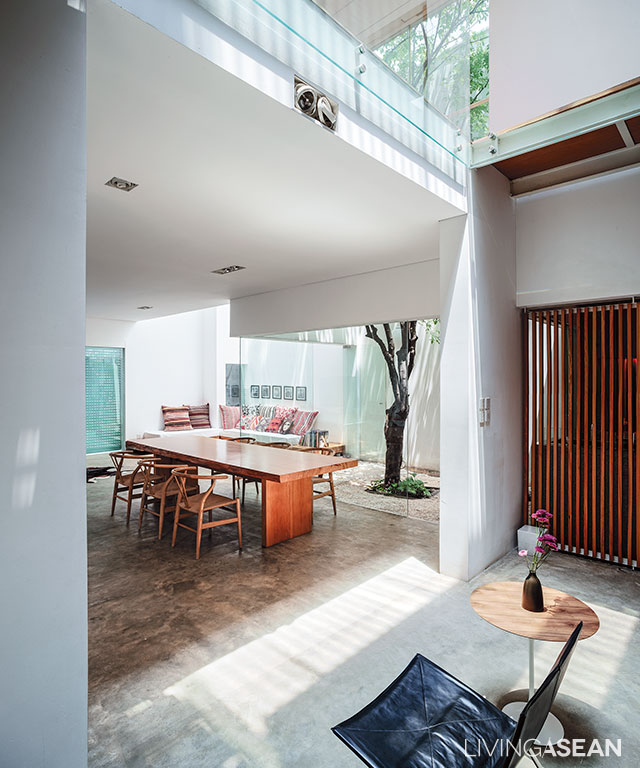 The house incorporated many natural features. The ground floor interior appears open, airy and uncluttered, using glass to divide the room area. A green oasis in the center court can be seen in full view from anywhere. The cozy innermost section is a private area designed to accommodate visiting acquaintances.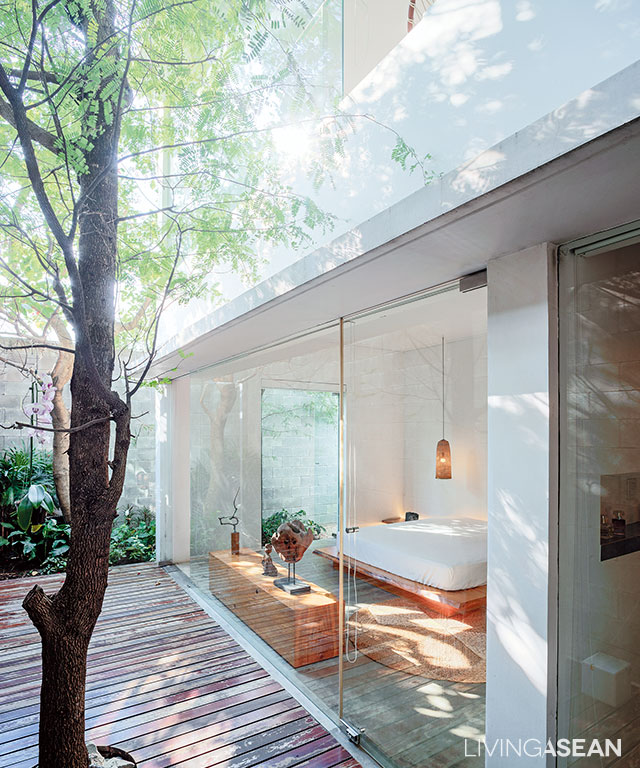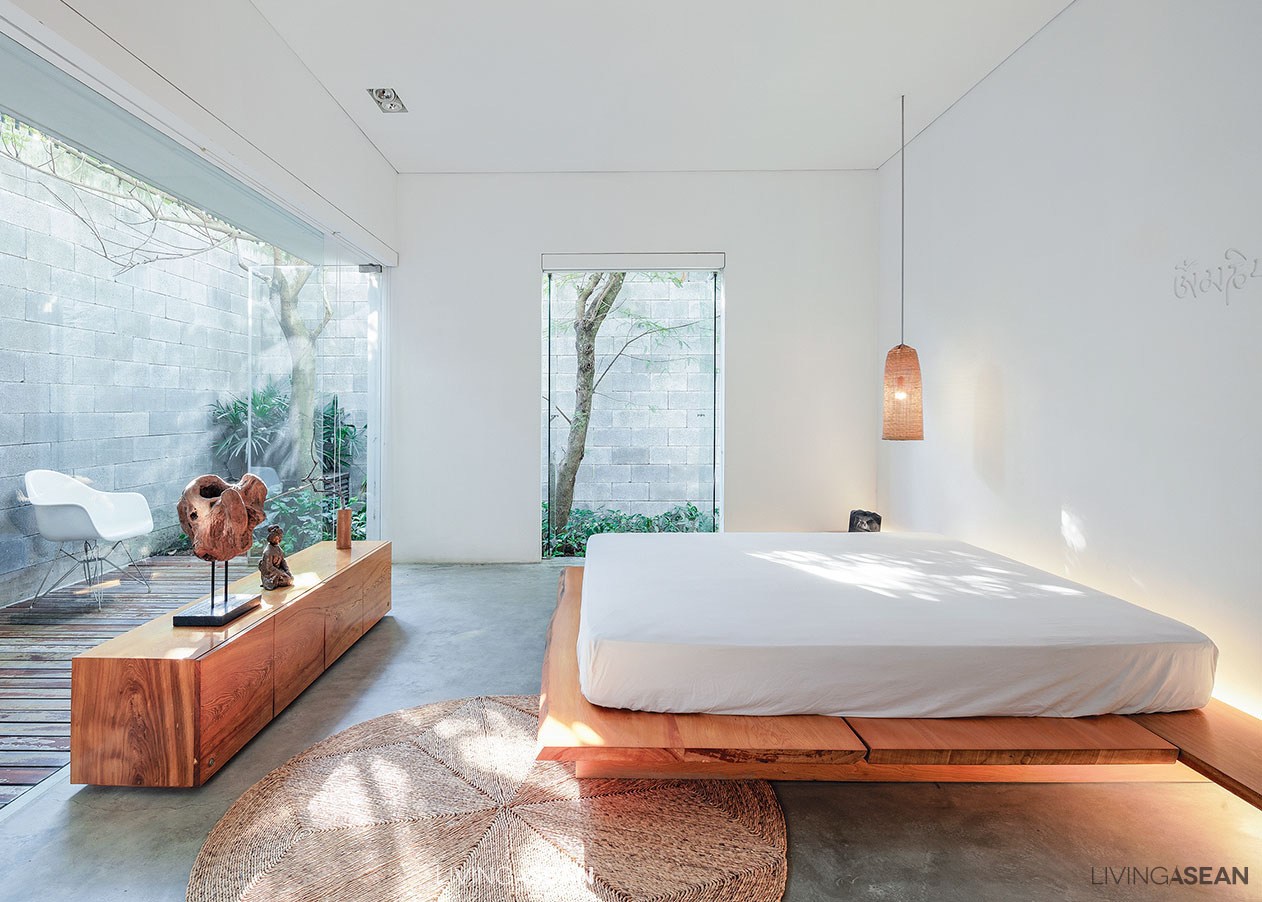 Double-space design boasts a sense of virtual unity within the first and the second floor. A kids homework room and a sitting room on the second floor can be either connected or separated as needed. On the third floor is where a home gym and a bathtub are located and nicely furnished for a good rest after a long day.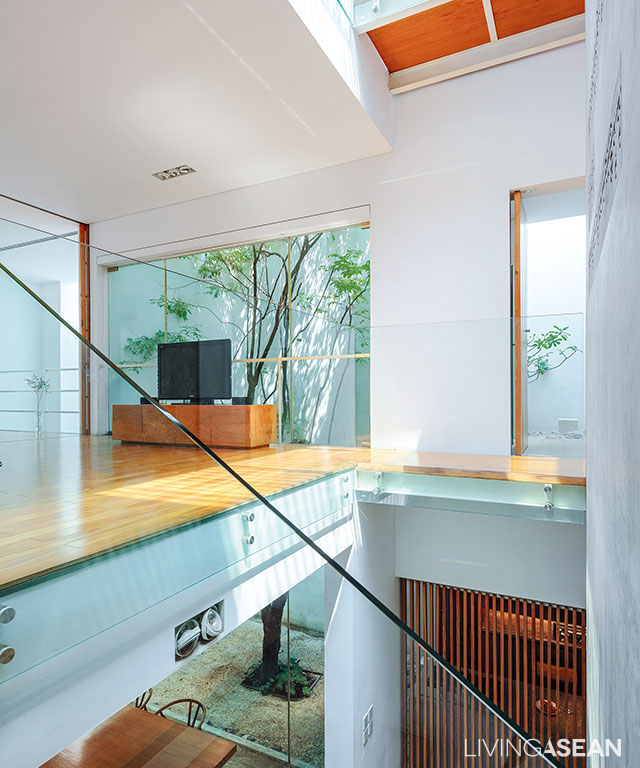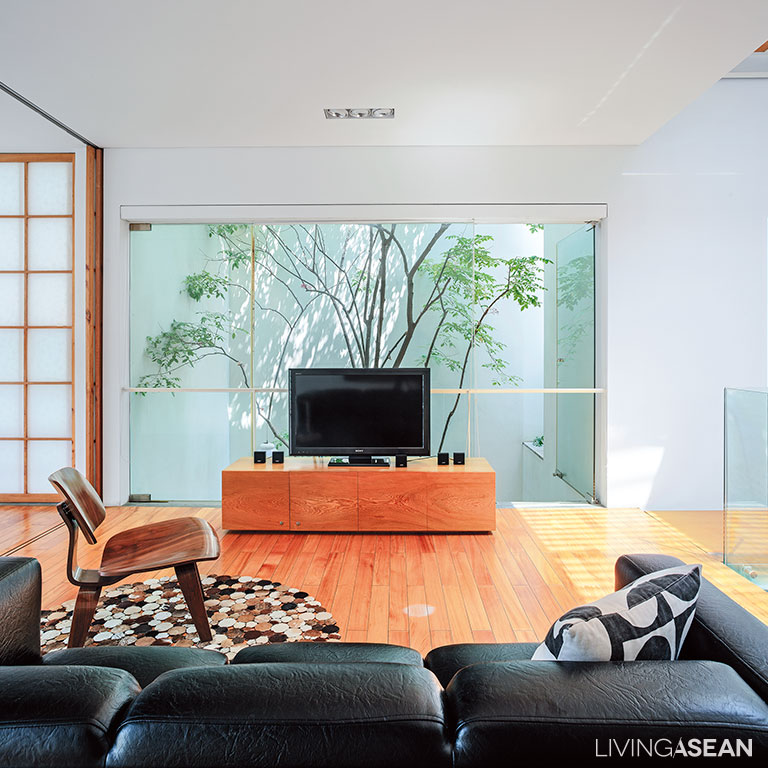 The highlights of the clean-cut interior are gloss finish concrete floors, glass room dividers, and solid walls painted polite colors. Streamlined furniture makes for comfortable living in Minimalist style.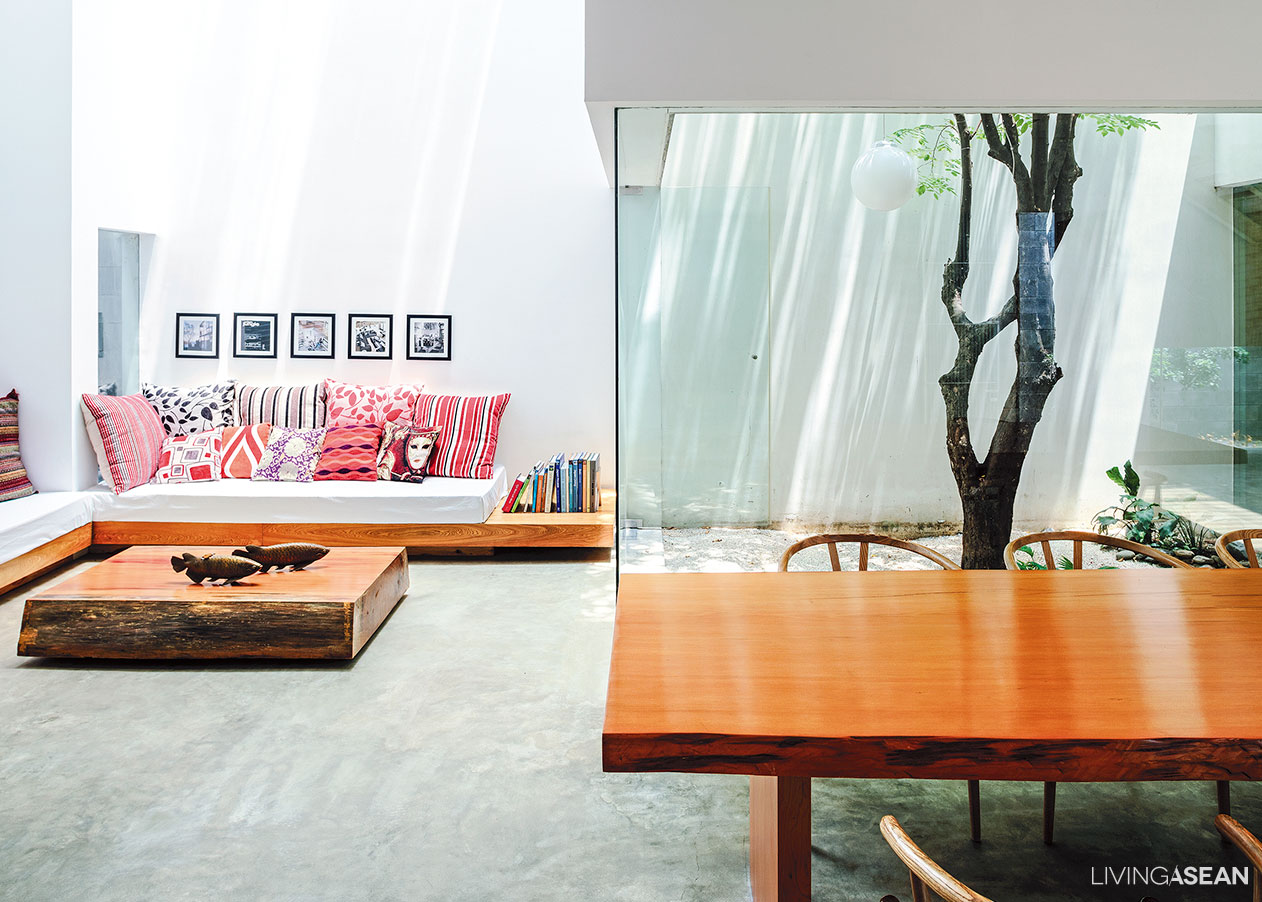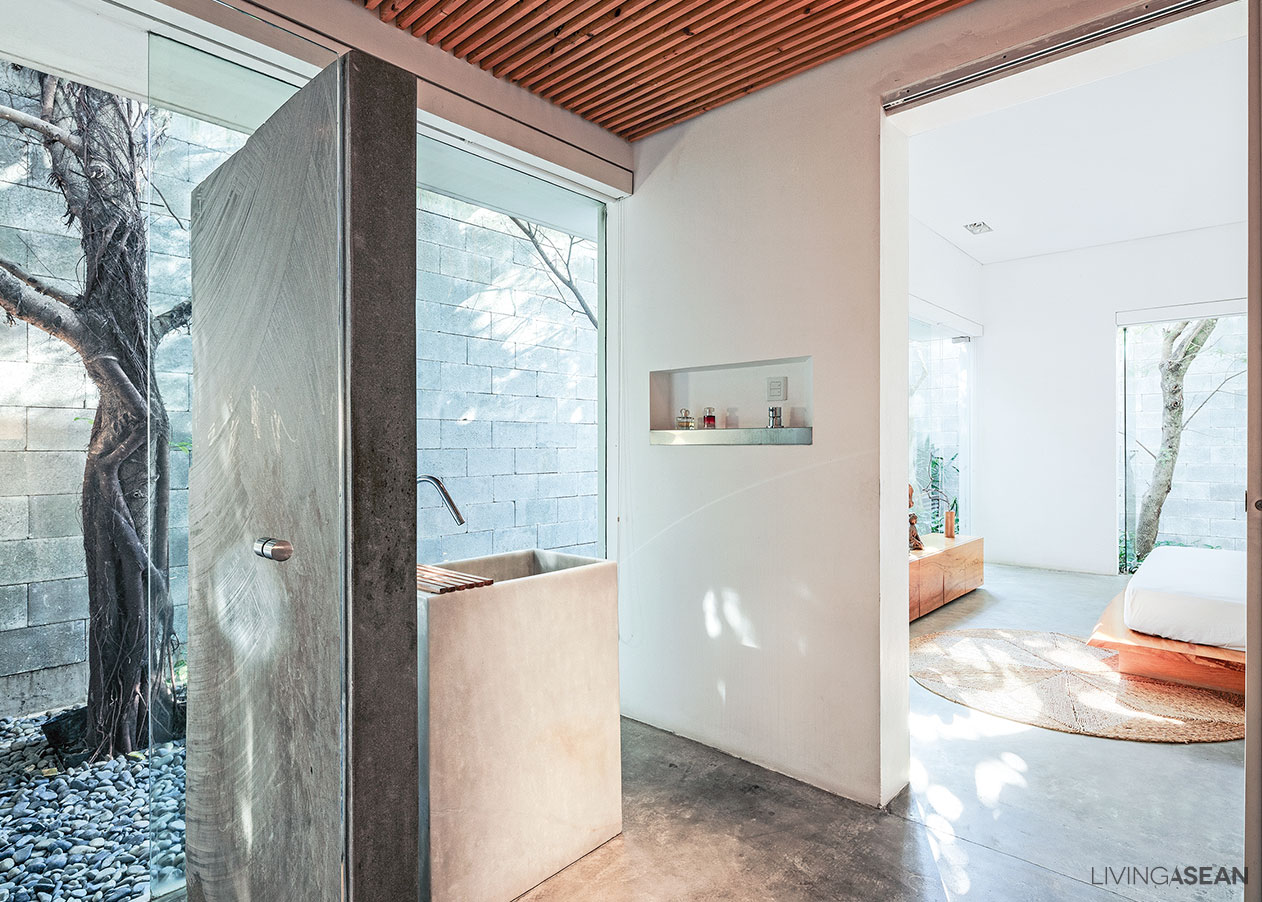 The least disruption of airflow makes it possible to do without turning on air condition. That means saving on electricity and other energy-related expenses.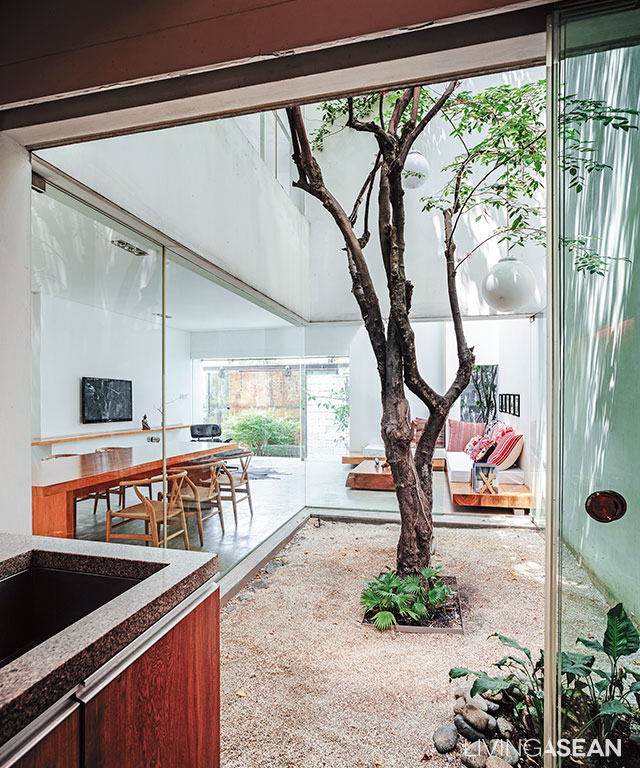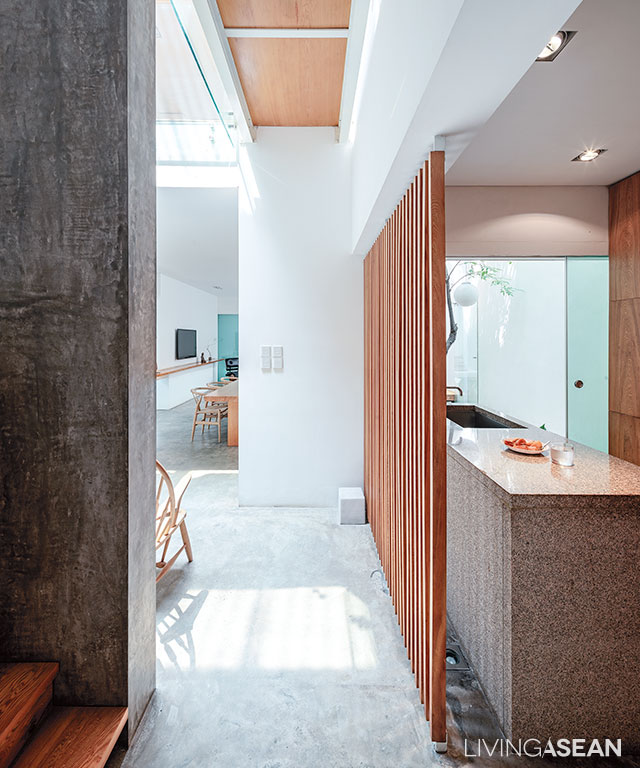 The ordinary creation to answer the homeowner needs is achieved here. With an environmental consciousness and a minimalist house design, the home gives residents a better living.