The hot and humid climate in Thailand is inevitable. But where there's a will, there's always a way. Just as this energy efficient home demonstrated.
/// Thailand ///
Architect: Assoc.Prof.Tonkao Panin, Ph.D., and Tanakarn Mokkhasmita /// Photo: Sungwan Phratep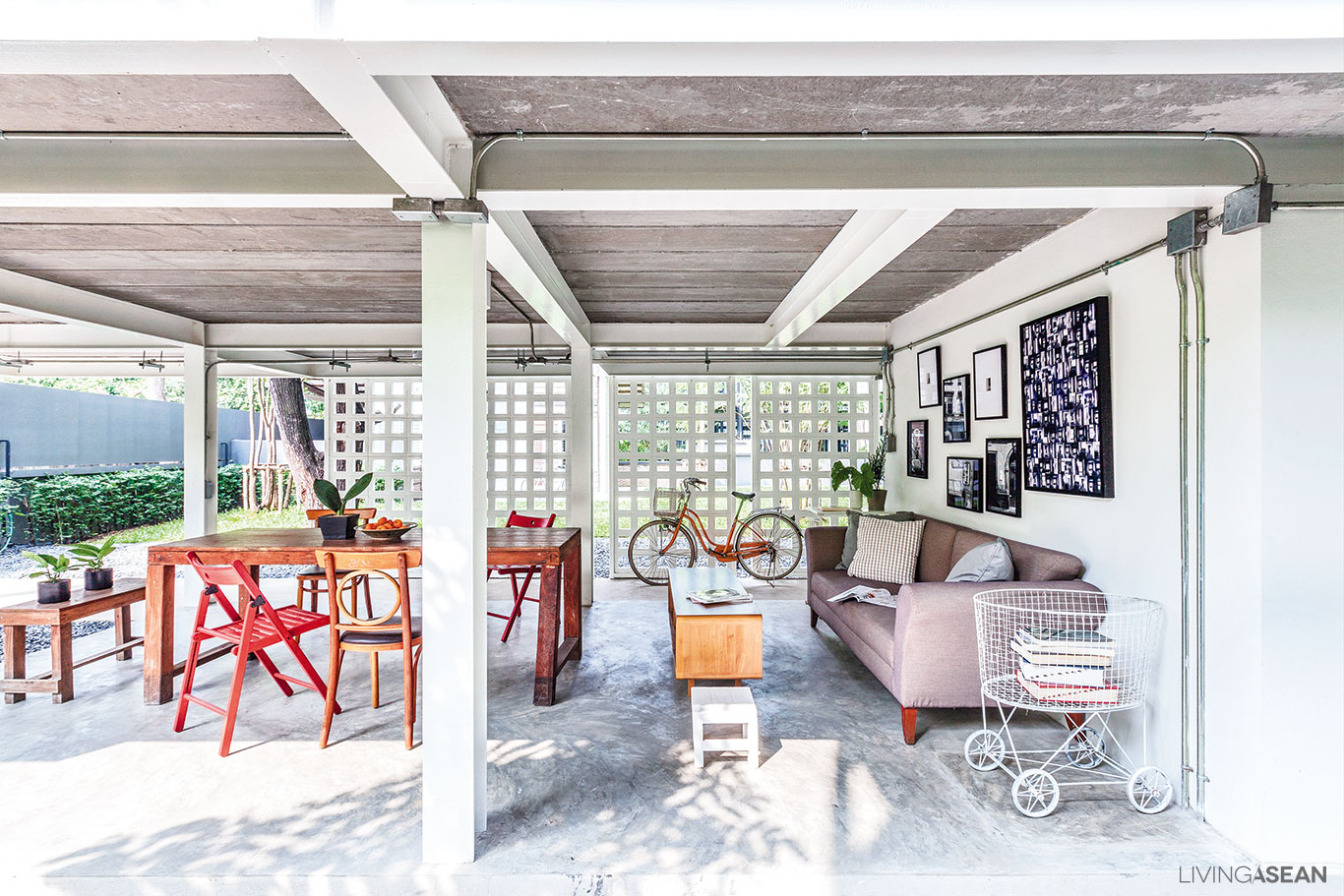 This property belongs to Assoc.Prof.Tonkao Panin Ph.D, a teacher at Faculty of Architecture, Silpakorn University. She revived an old abandoned building into an airy, well-ventilated house.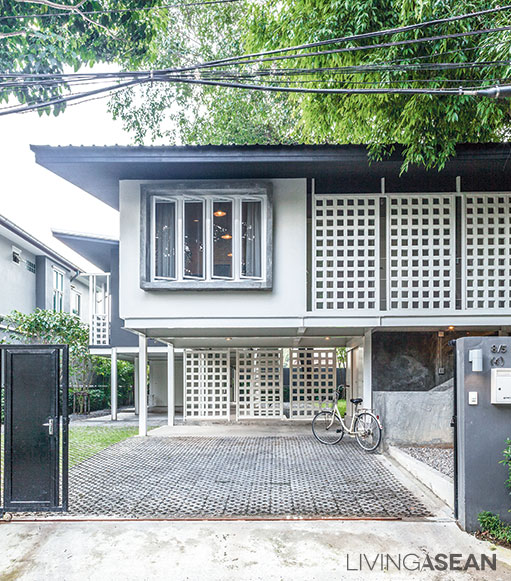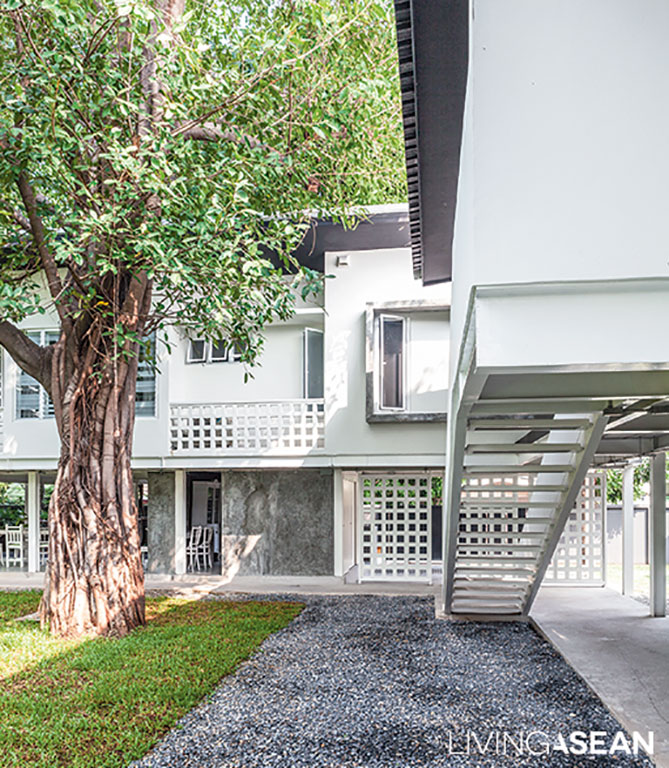 Flanked by a canal, the long-term problem arises. Floods tend to happen often, this was the main reason to tear the old thing down to start anew.
"We have full-grown trees in the land, which we intended to keep. So, the architects designed the building around them. Because of some limitations, traces from the old connecting building is still remain. The space where tall trees is standing now was made into an atrium."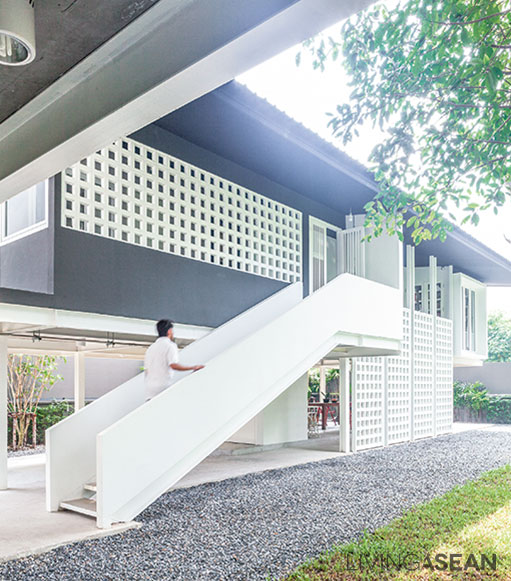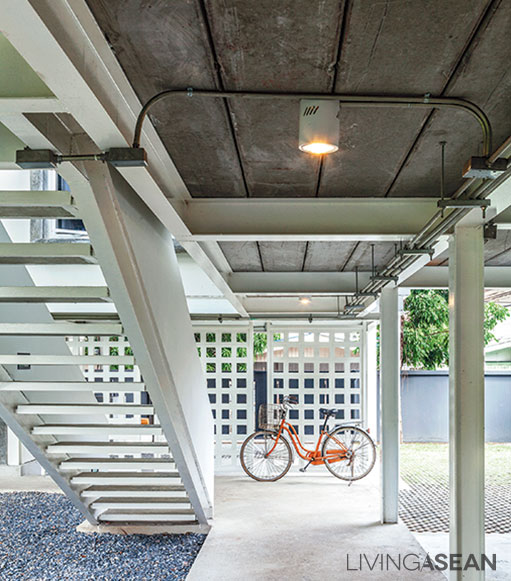 "I want a home that is open and airy – a house that breathes. The new design calls for wide corridors and ample spaces underneath the house. The low land is now filled up to street level to create a semi-outdoor multi-purpose area."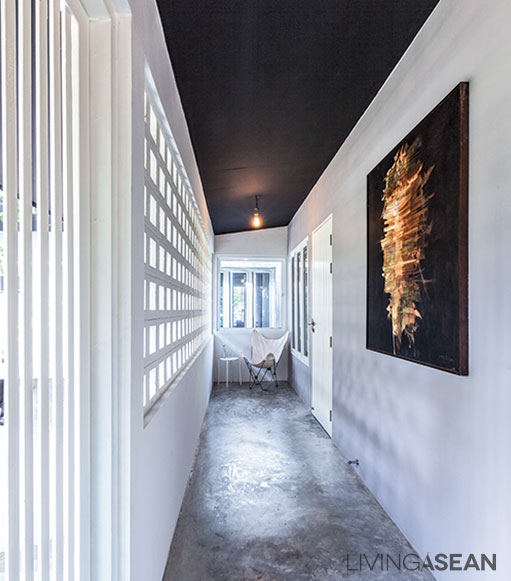 Tonkao chose steel for the main structure. Because they reduced construction periods and enable a flexible construction schedule.
The two-story, L-shaped home splits into two wings located on either side of the warm and lively center court. The canopy of tall trees keeps the entire living spaces cool and comfortable all day long. Exterior walls are made of hollow bricks to block the sun while leaving a space for the wind to flow in. Long overhangs protect the house from heat waves, while stilt floor improves ventilation.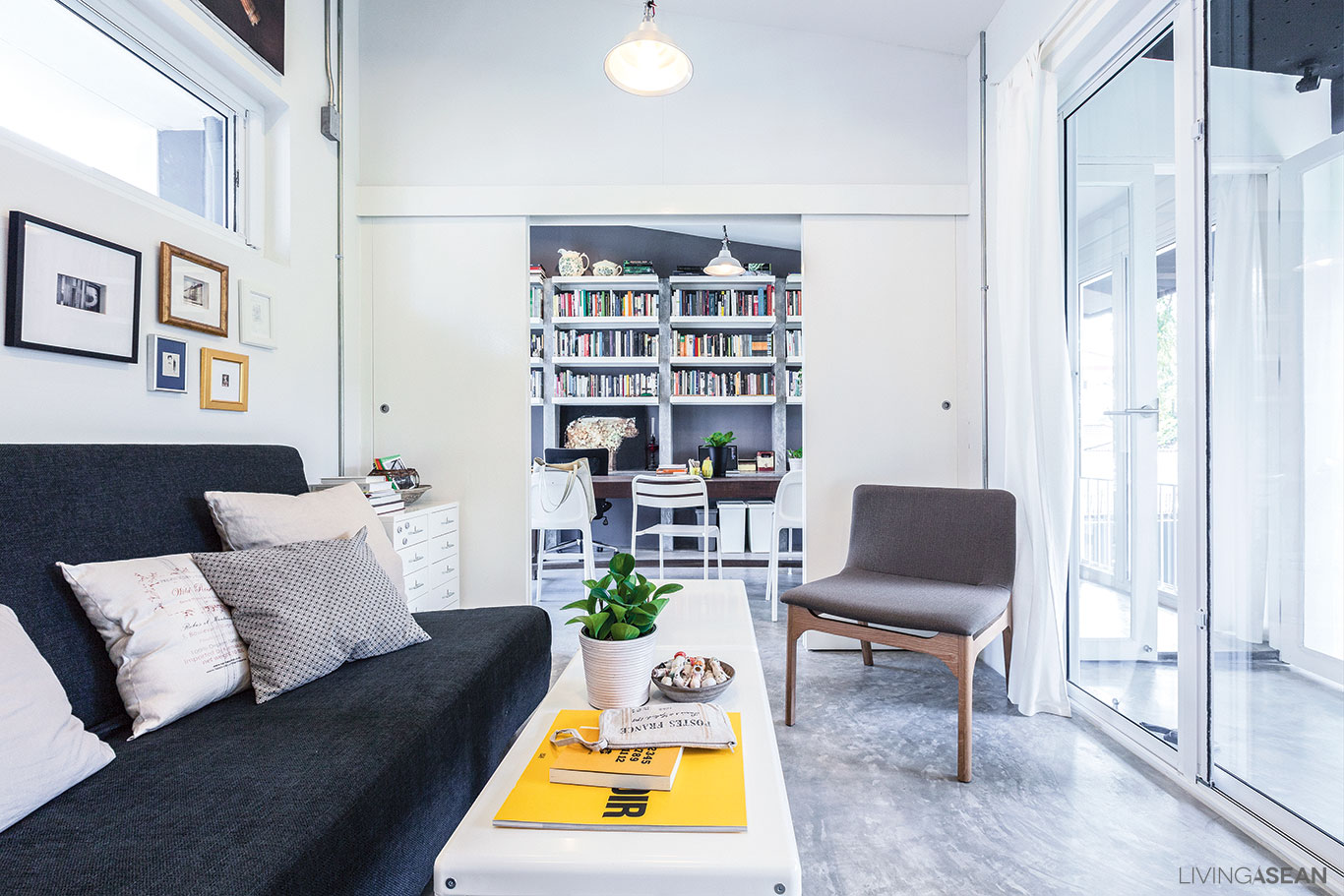 "We sleep soundly in a compact bedroom. A wide corridor helps when we walk pass one another. Semi-outdoor walkways keep us informed of current weather conditions and we don't need any air-conditioning machine." Tonkao mentioned her home with content.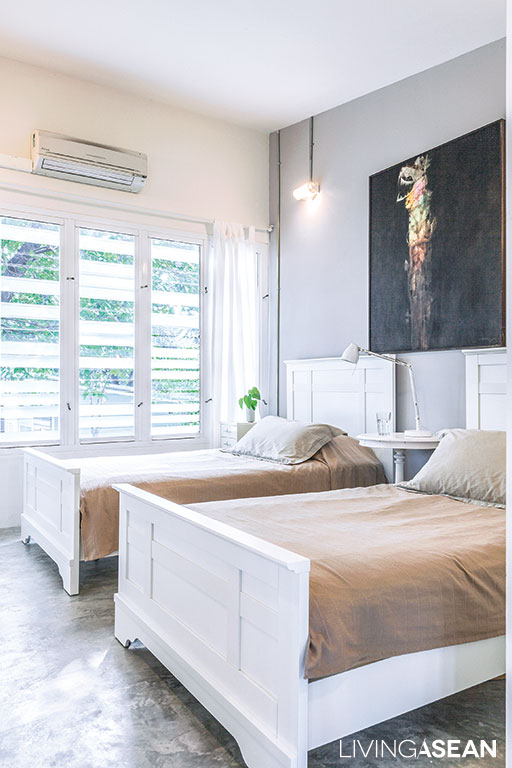 Courtesy of the energy efficient home, residents are able co-live happily with the nature.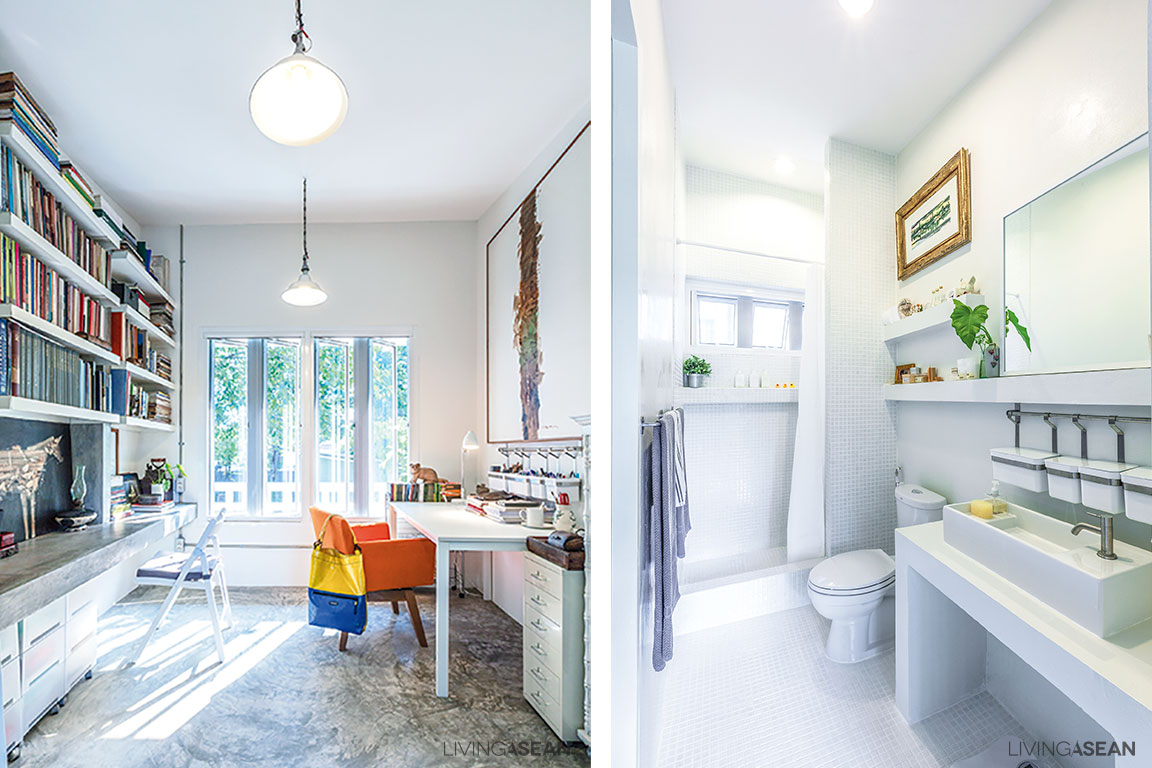 link: http://www.investopedia.com/articles/personal-finance/050415/8-energyefficient-home-design-ideas-invest.asphttp://www.savingsbydesign.com/