It's every house owner's dream to live in a beautiful home, but it takes a special kind of concentration for an architect to create a house that's both beautiful and great to live in. This box-shaped white house belonging to Mo and Thinan Nakaprasit fits the bill perfectly.
/// THAILAND ///
Story: Samutcha Viraporn /// Photographs: Sitthisak Namkham
Construction was delayed for 2 years for Assistant Professor Dr.Tonkao Panin and Tanakarn Mokkhasmita of Research Studio Panin to properly develop a plan to build the house around a tree.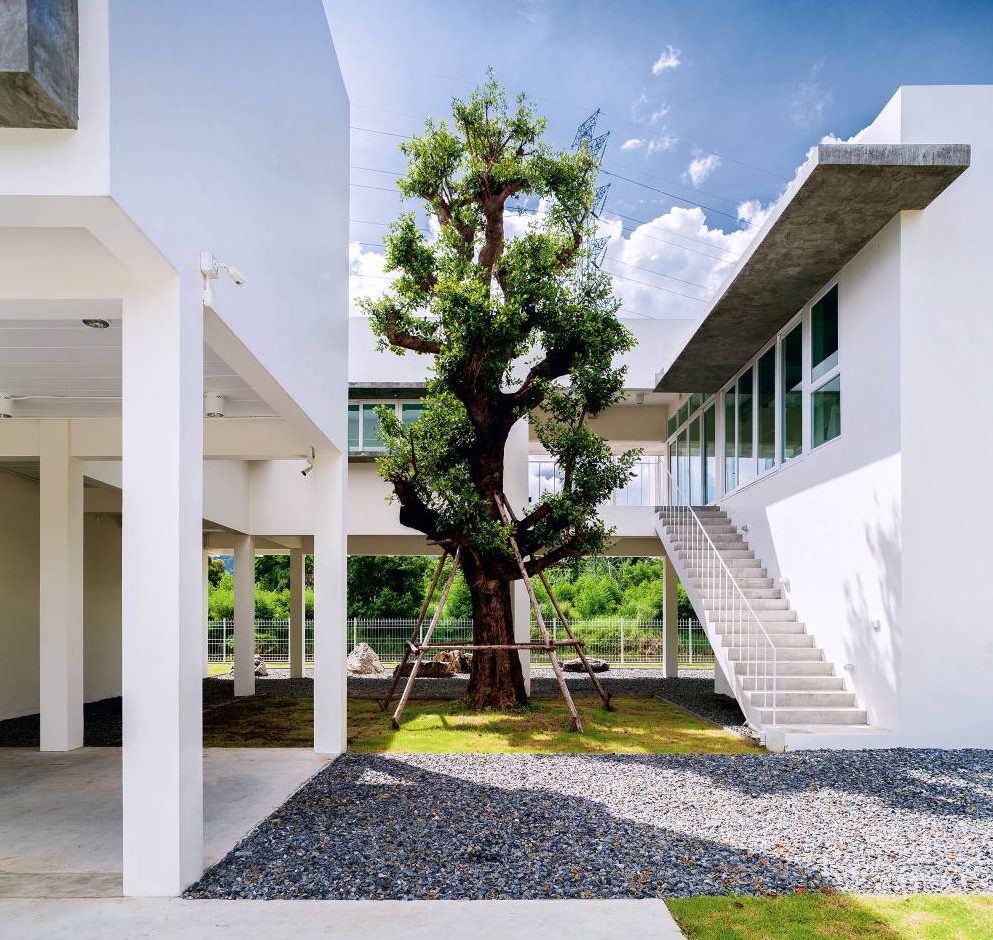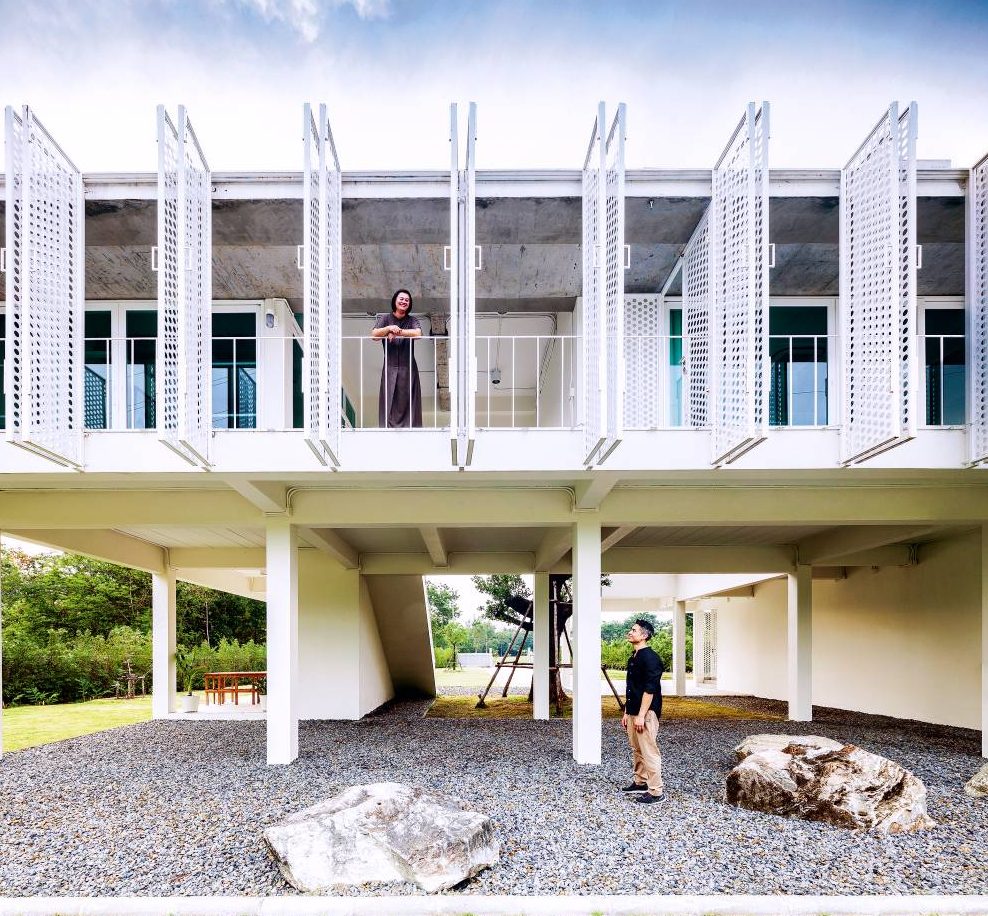 "Our old house had a high tai thun (lower open space) and a tree in the middle of the house," explained Mo. "We loved that place, and it was something like this, but we wanted to change a few things. To have a carport in the tai thun, the house had to be raised a bit, and our first house plan had a half-courtyard, with the tree only partially surrounded."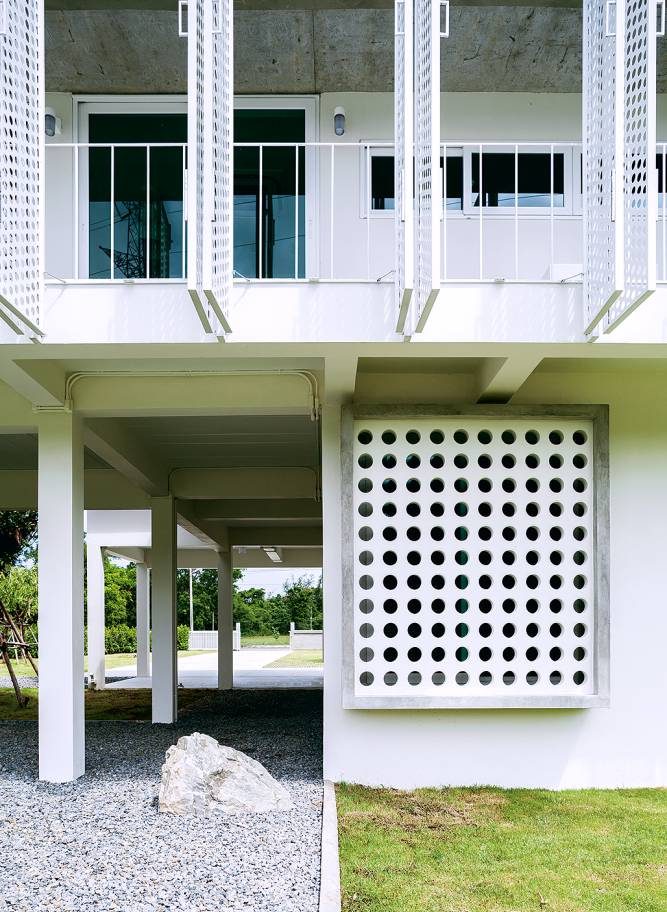 Mo and Thinan had already seen results of Dr. Tonkao's design work, which stresses using simple geometric shapes to bring out hidden character and warmth. Reading Dr. Tonkao's work gave Mo further insights into his concept of utilizing proportions, a code to unlock the geometric secrets in his classic designs. Of course, security presented another architectural challenge.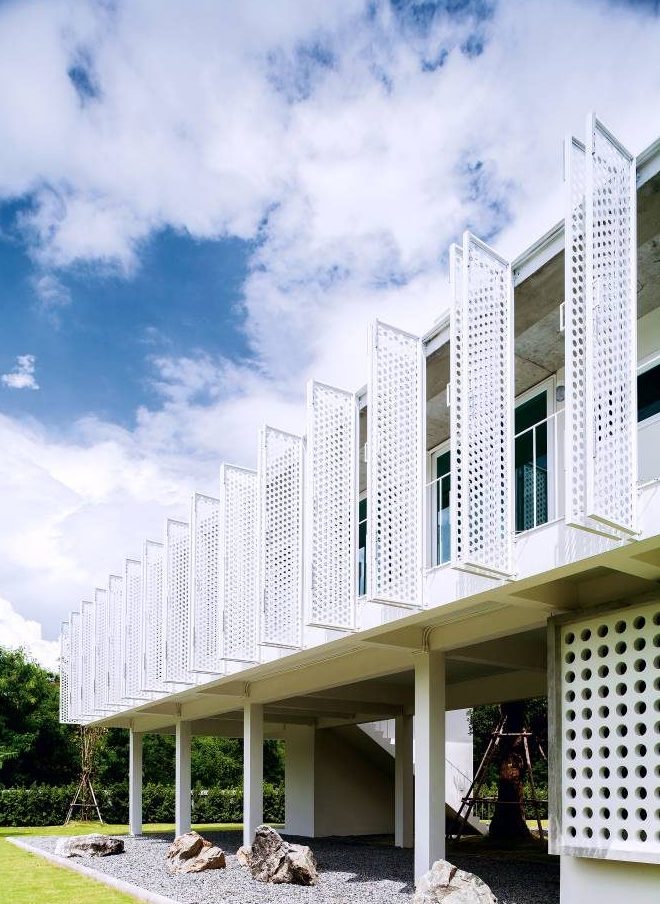 Having lived in a house with glass walls, more privacy and security were important to Mo and Thinan: they wanted more containment. Creating secure viewpoints for looking both out of and into the house posed a challenge for the architect. Solutions began with placement of a large tree as the central focus of the house. Every room looks in towards the tree and also has views monitoring entry and exit of visitors in front. People inside can hardly be seen from outside, and the addition of steel panels adds more security.
The steel security panels were originally designed to be of exmet (expanded metal), but Mo consulted with the architects and decided instead on perforated steel, adding a charming polka dot pattern to the latticework blocking off the long walkway behind the house by the canal.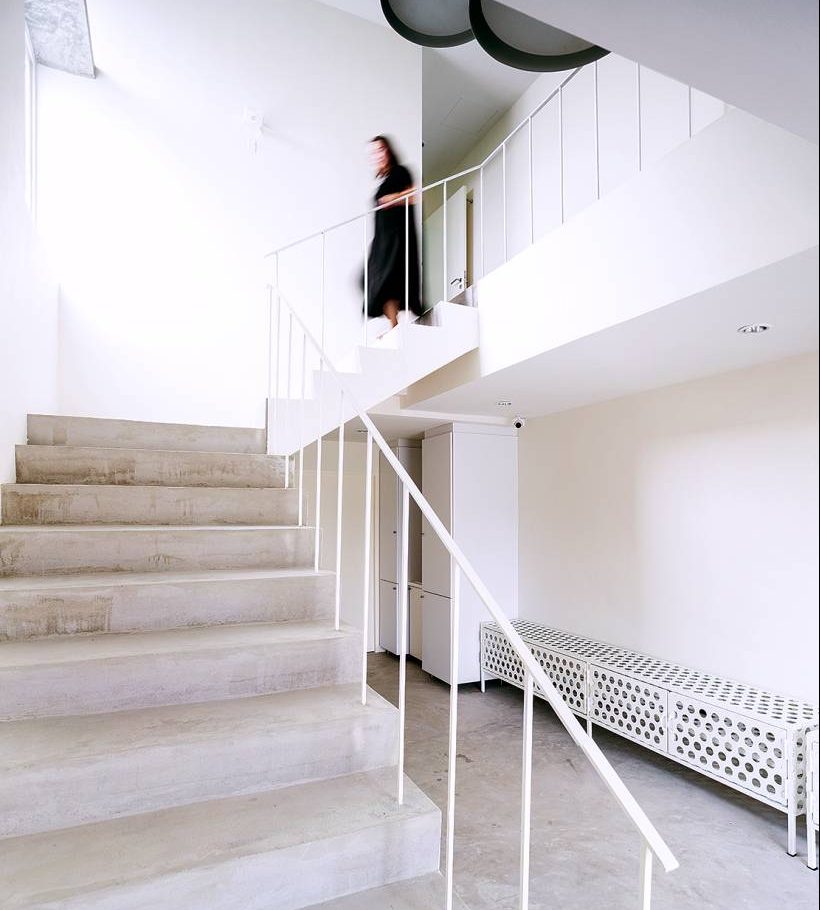 "Environmentally, this is a great location: water and mountains are behind us, so we need practically no gardening of our own," explains Mo. Instead of being near the road, the house is set deep in the back of the .4-acre property. Besides the tree between buildings, the living room has a beautiful view of the natural forest on the other bank of the canal. For easy maintenance, he property is landscaped primarily with grass lawn or paved with stones and large rocks, which are used especially for the shady, peaceful tai thun space, which gets no sunlight.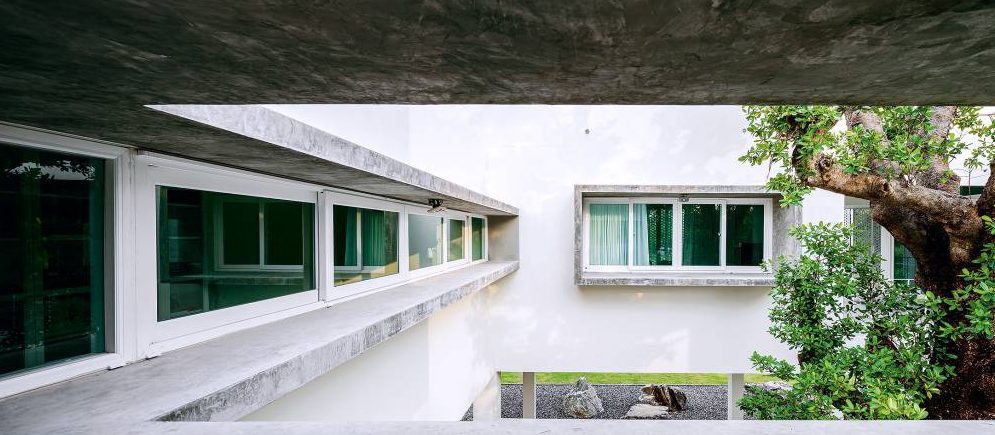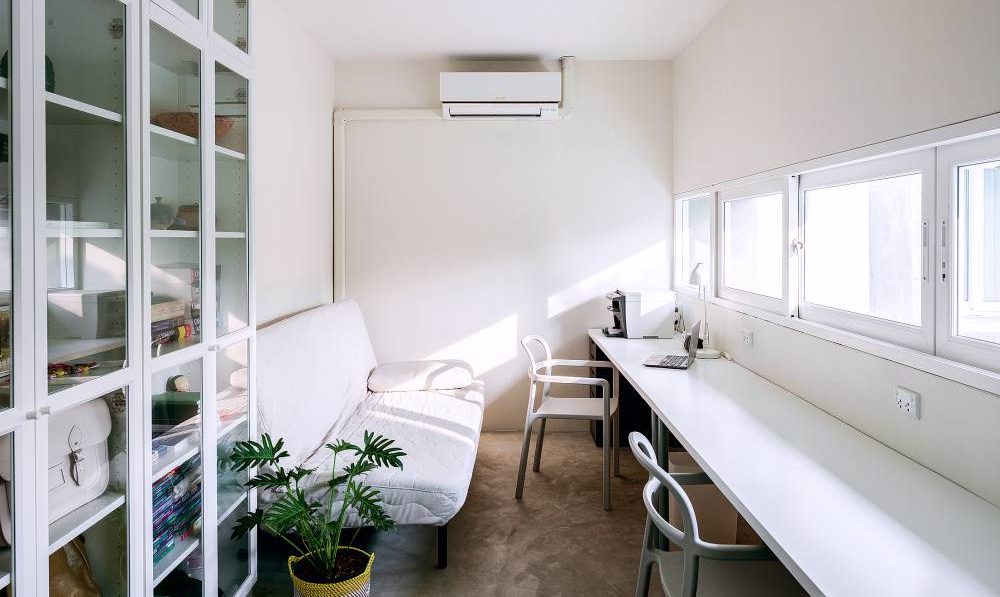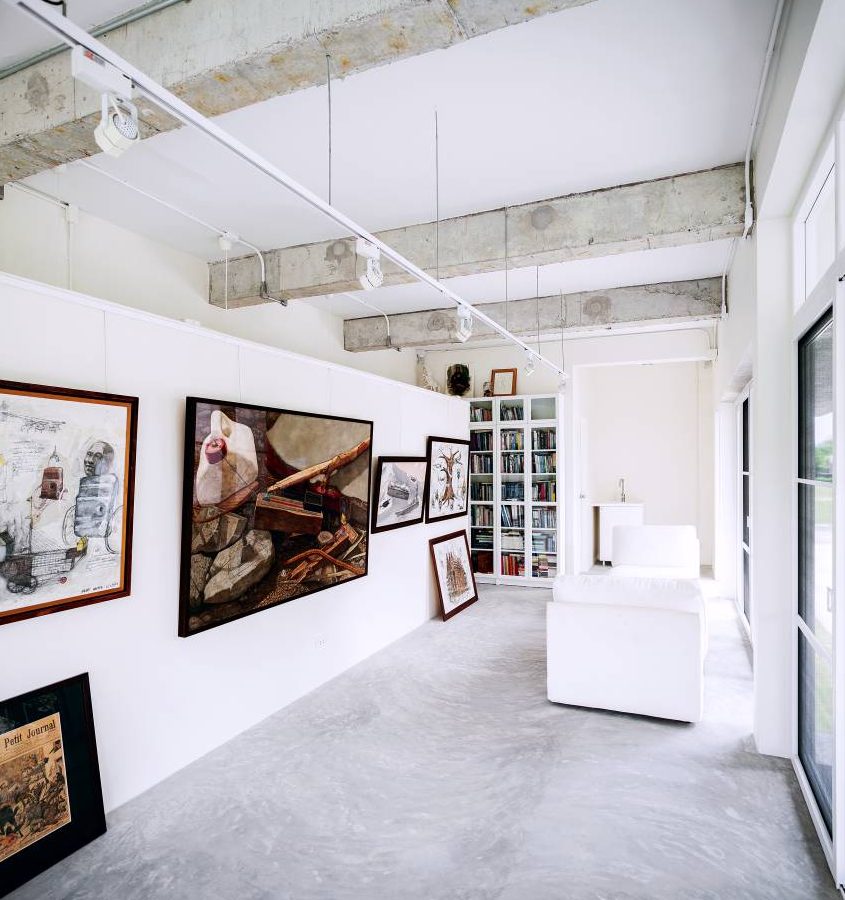 For movable furniture, Mo especially wanted to bring some Modernform "black Iceland" items from their old house, which required some expansion of the kitchen. Other furniture is mostly from IKEA, with light color tones and light, simple shapes.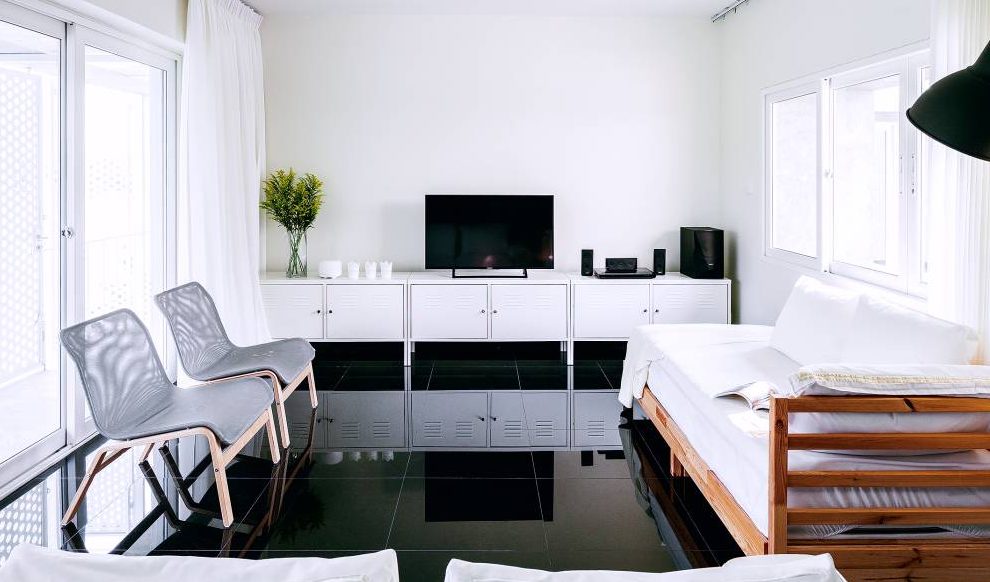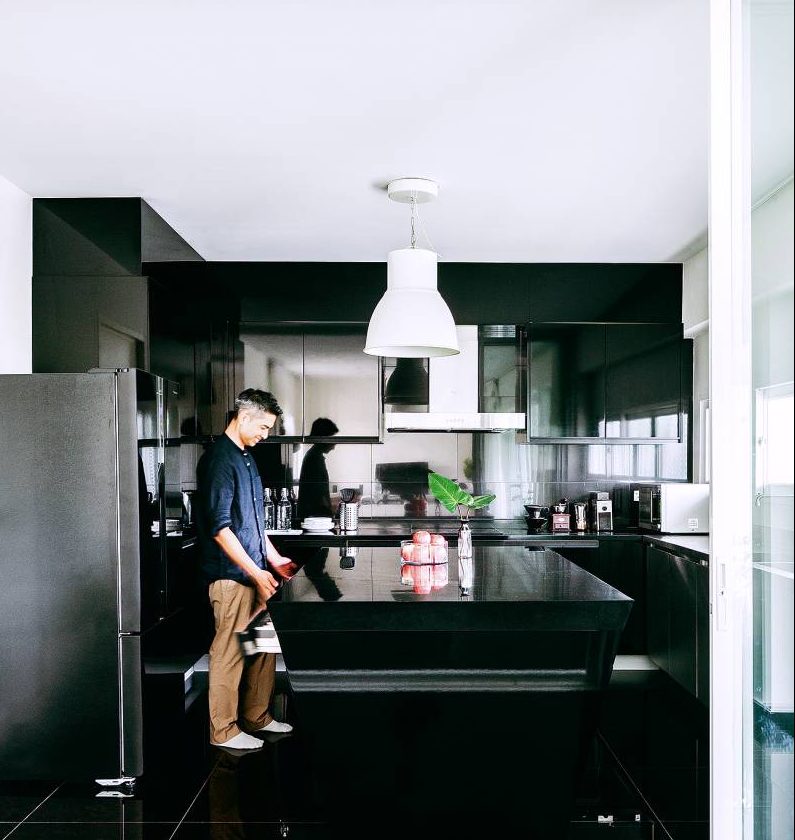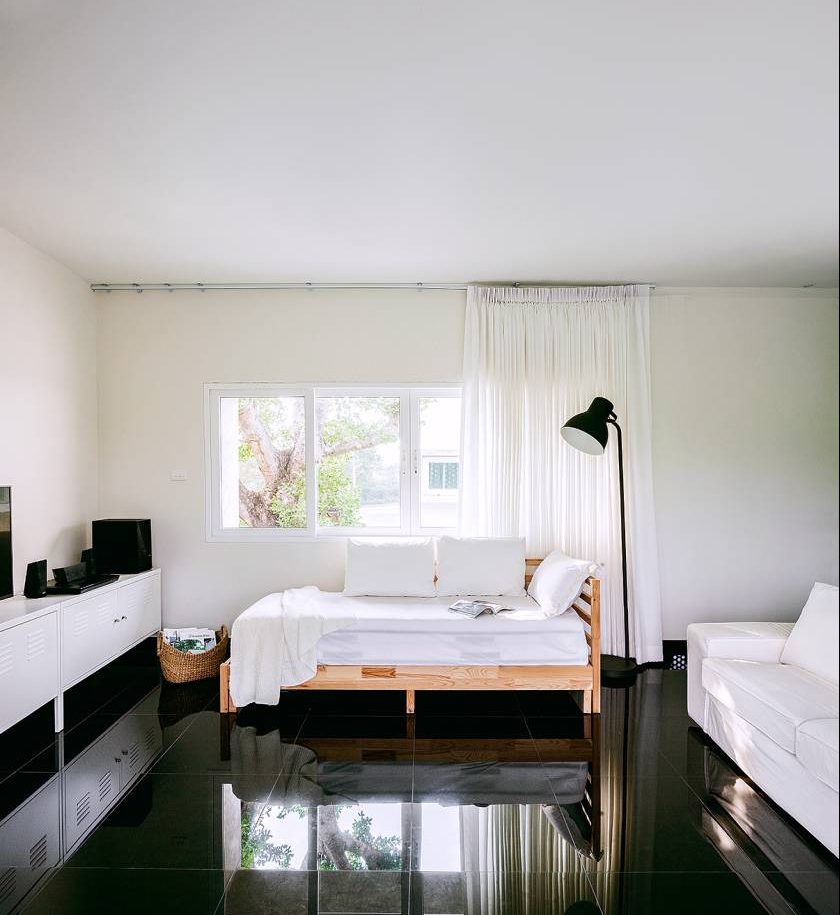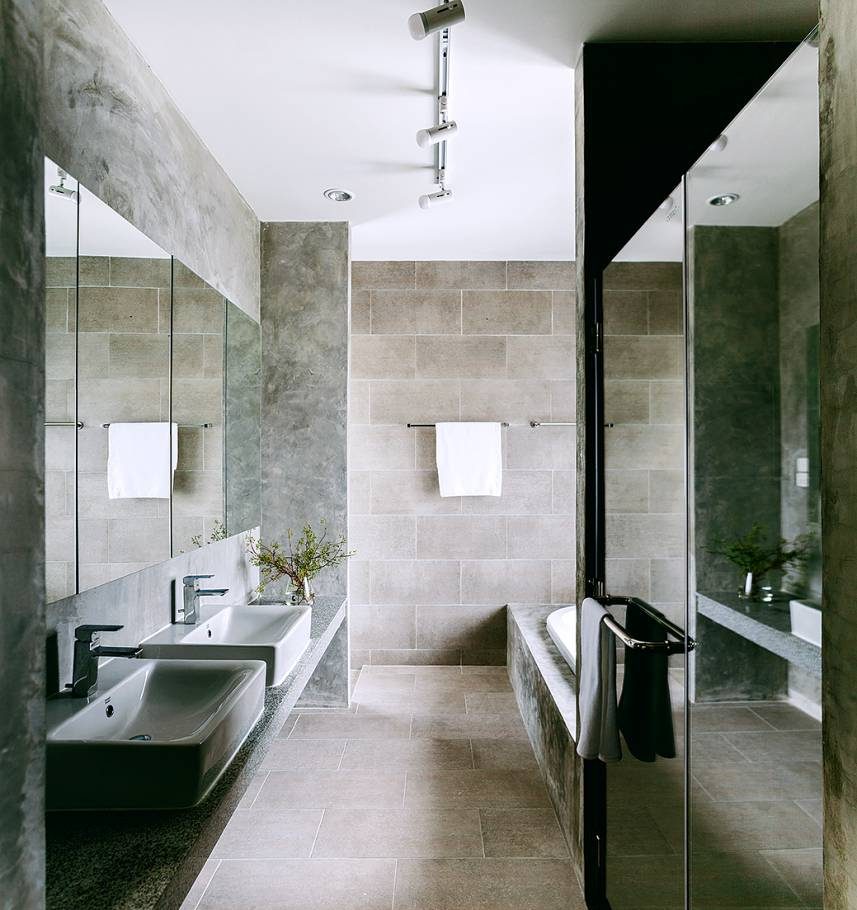 "The longer we've lived here, the more charm we've found in this house, its great functionality, and the open areas, the deck and the tai thun. This is a very special design. Completely separate from other benefits, just the view as we drive in lets us see past the buildings to the mountains, water, a panorama of nature. I love it."
You may also like