Despite being seated on a small plot of land, a concrete home with elements of elegance feels spacious and airy, thanks to a Tropical courtyard landscape. Check this out.
/// Thailand ///
Story: Wuthikorn Suthiapa /// Photgraphy: Sungwan Phratep /// Style: Boonyawee Boonnak /// Design: Intanon Chantip of INchan atelier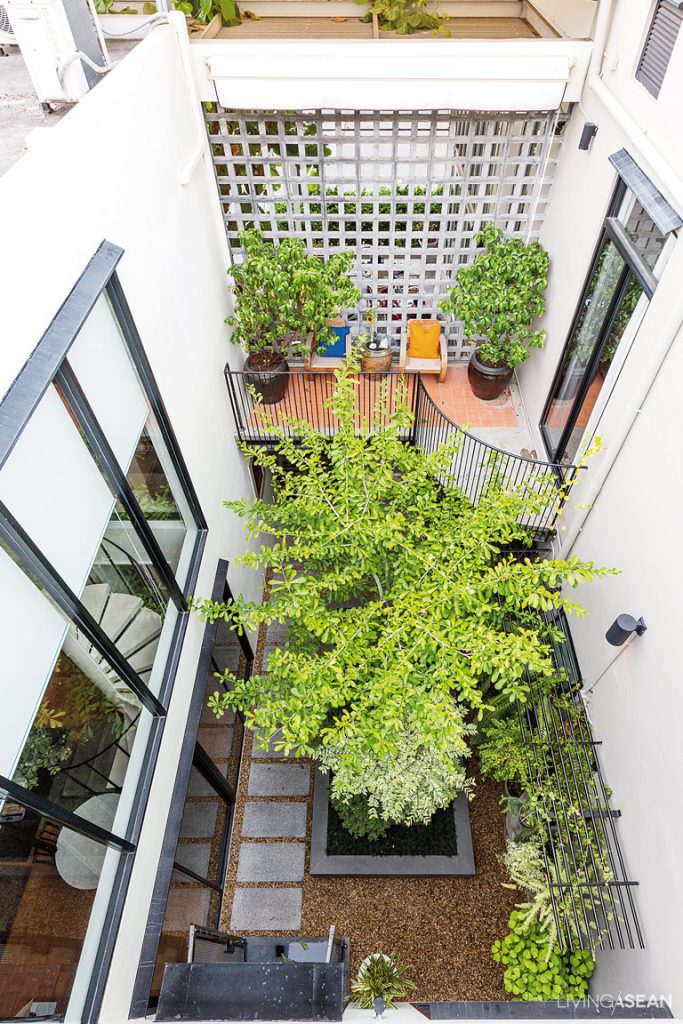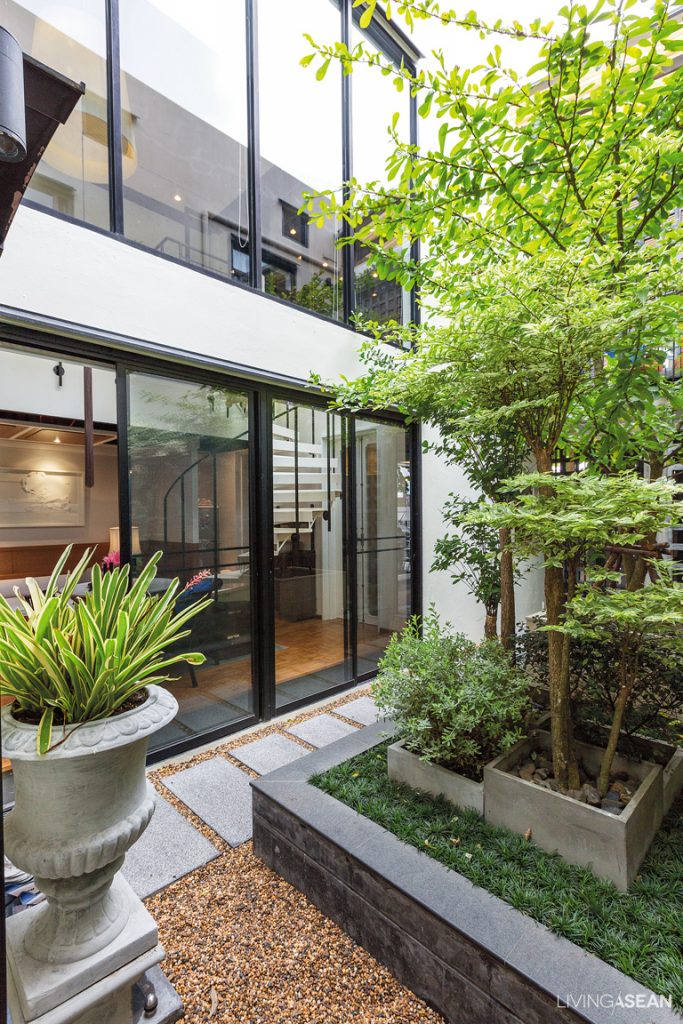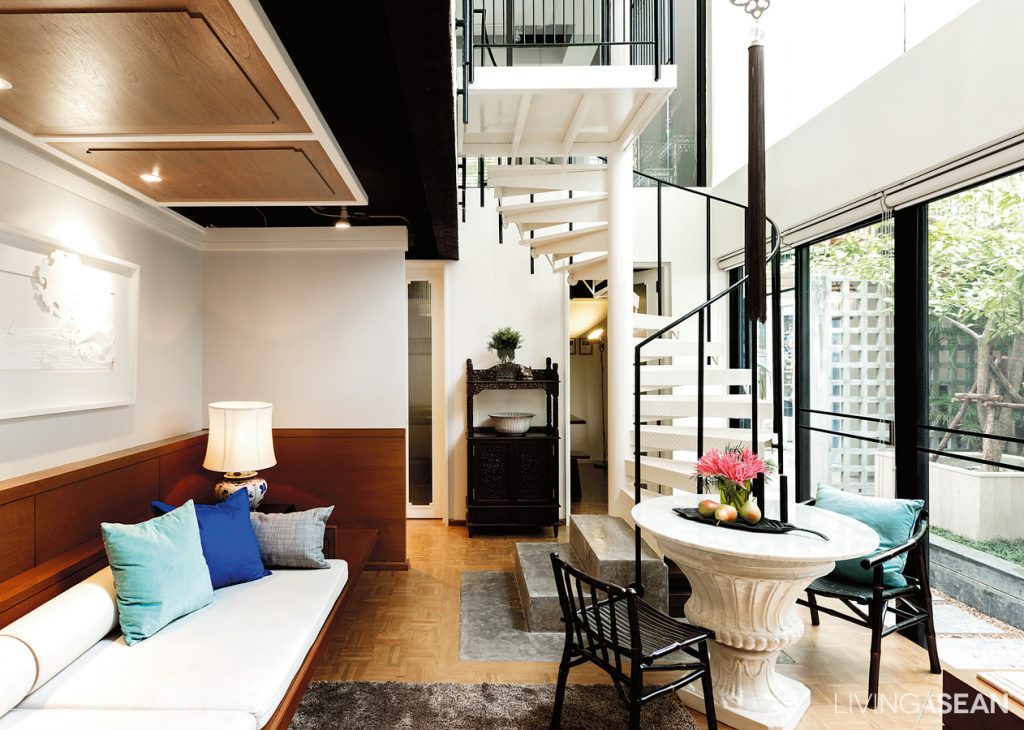 Back in the day when he was building this house for the most amazing person in the world — his mom, architect Intanon Chantip insisted on putting a nice, little center courtyard. "My idea is that no one wants to live alone," he explained. "A courtyard allows people to live life well among nature. It turns a house into a vibrant dwelling place while attracting birds and bees, cats and other animals."
After his mother passed, the house was inherited by his brother, who had never been fond of a courtyard idea. Initially he wanted to put in a roof to shelter it from storm water runoffs. But after having lived in it for a while, he had a change of heart. Like a blessing in disguise, the center yard over time transformed into a little Tropical paradise enabling him to live a refocused life embraced by nature.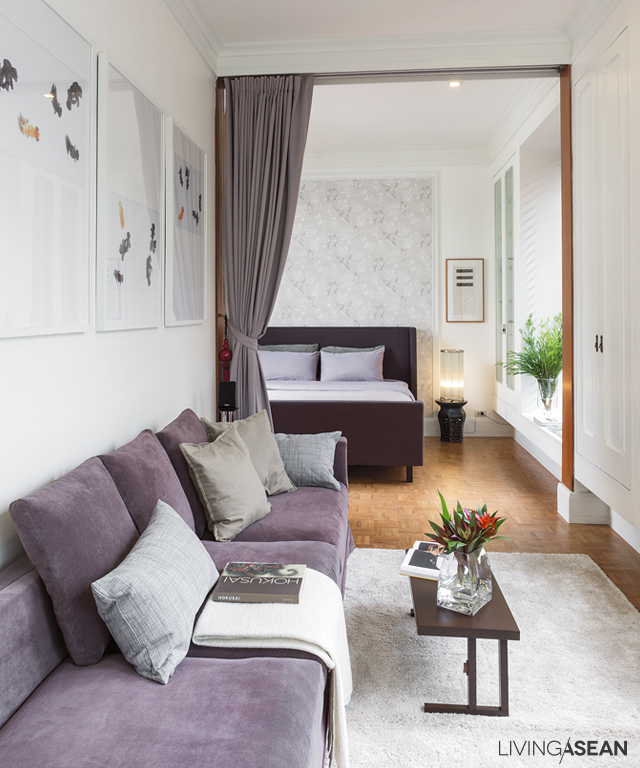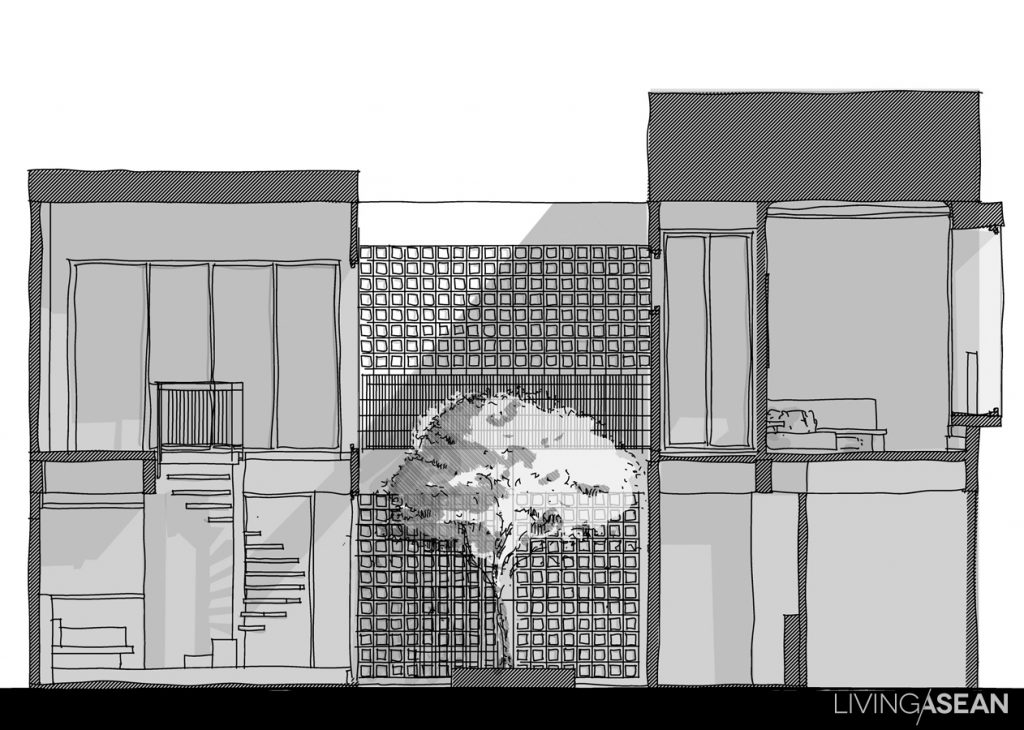 The interior boasts double high ceilings with a beautifully crafted spiral staircase on one side of the room. There are elements of unmistakable elegance manifested in the design that makes the hallway cozy and inviting. The lush center courtyard can be seen in full view both from here and from the second floor balcony.
It's amazing how a once unpopular idea transformed into the heart and soul of a family. A center courtyard with thriving Tropical plants could very well be the first thing on your to-do list next time you plan to update your home.