Ensconced in a coconut grove by the sea, Baan Somjai is both a vacation destination and private residence located on beautiful Pha-ngan Island. Time goes by slowly on this part of the island, so slow that it feels like time is standing still.
/// Thailand ///
Story: Wuthikorn Suthiapa /// Photos: Sitthisak Namkham /// Designer: NPDA Studio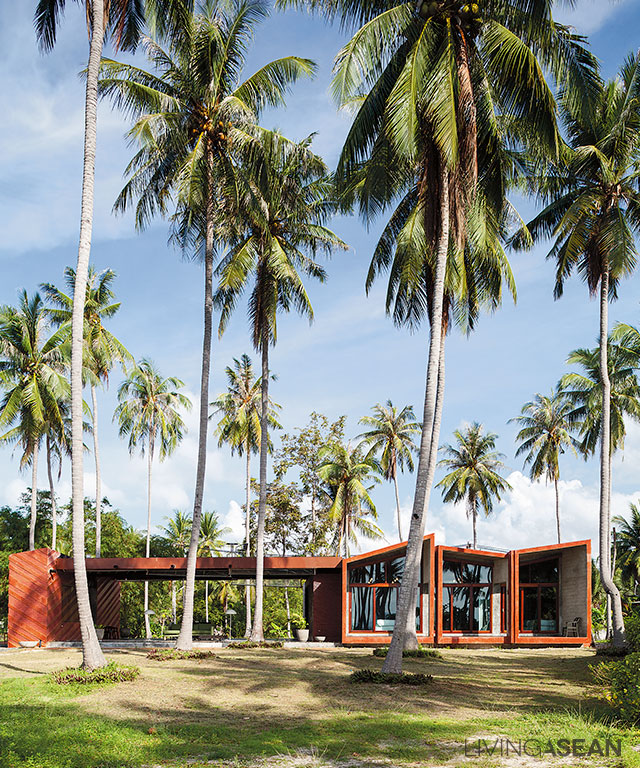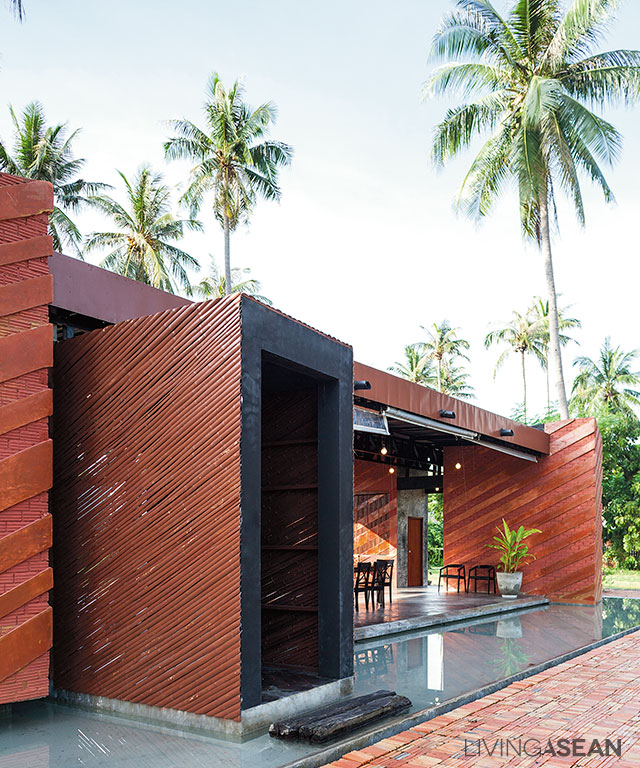 The holiday destination is the brainchild of Nattawut Piriyaprakob of NPDA, who is the designer and son of property owners Banjob and Somjai Piriyaprakob. The land is a heritage from Nattawut's grandmother. Nattawut traveled back and forth to the property often. Back in the days it was nothing but coconut trees.
Nowadays travel to Pha-Ngan has become more convenient. It's reason enough for Nattawut and family to put in a home here. As he puts it: "Mom and Dad used to work in other provinces. They decided to return to Pha-ngan after retirement and started out here with a homestay called Coconut and Noom Resort."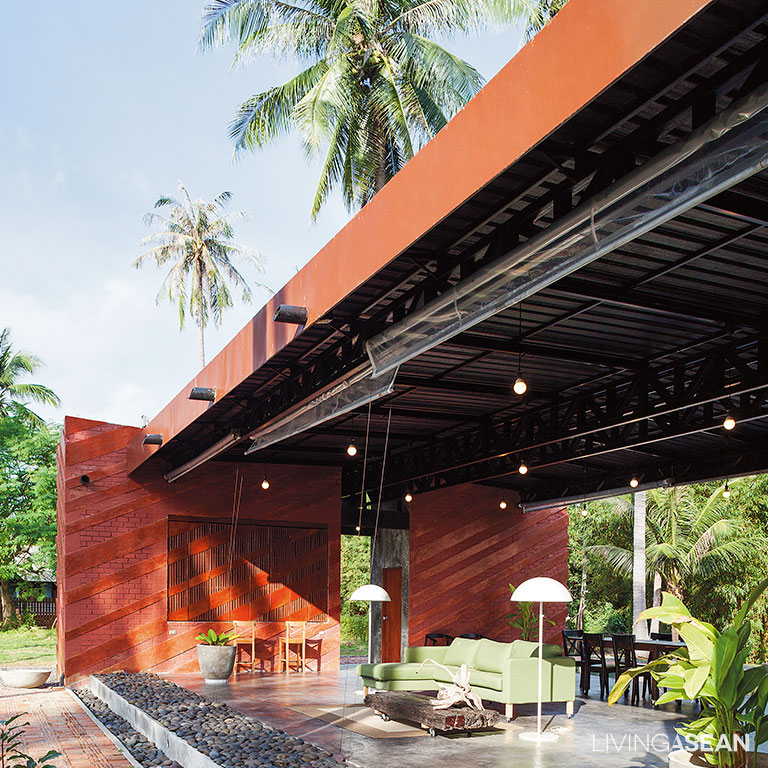 The homestay had welcomed all kinds of tourists from backpackers in the Full Moon Party to European families, which inspired Banjob and Somjai to build a permanent home here. They enjoyed getting to know new people every day.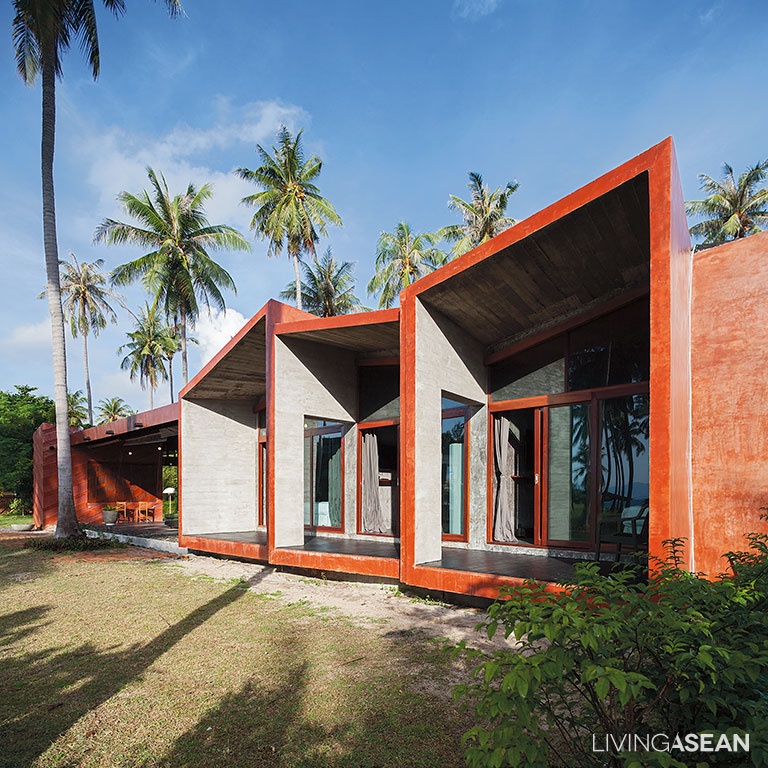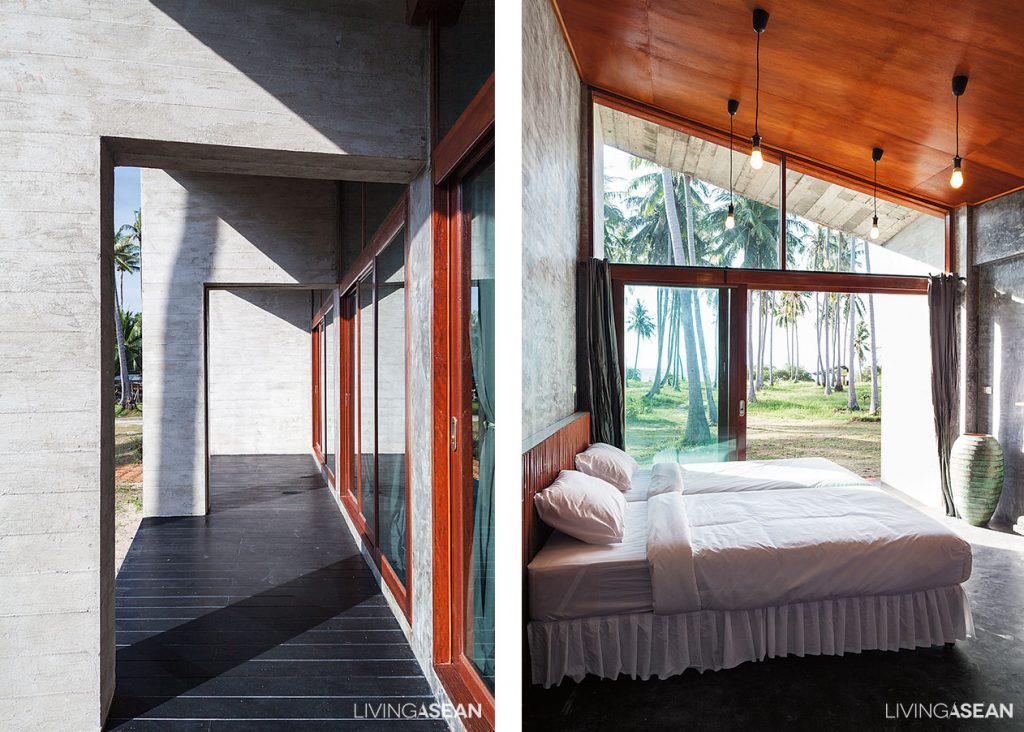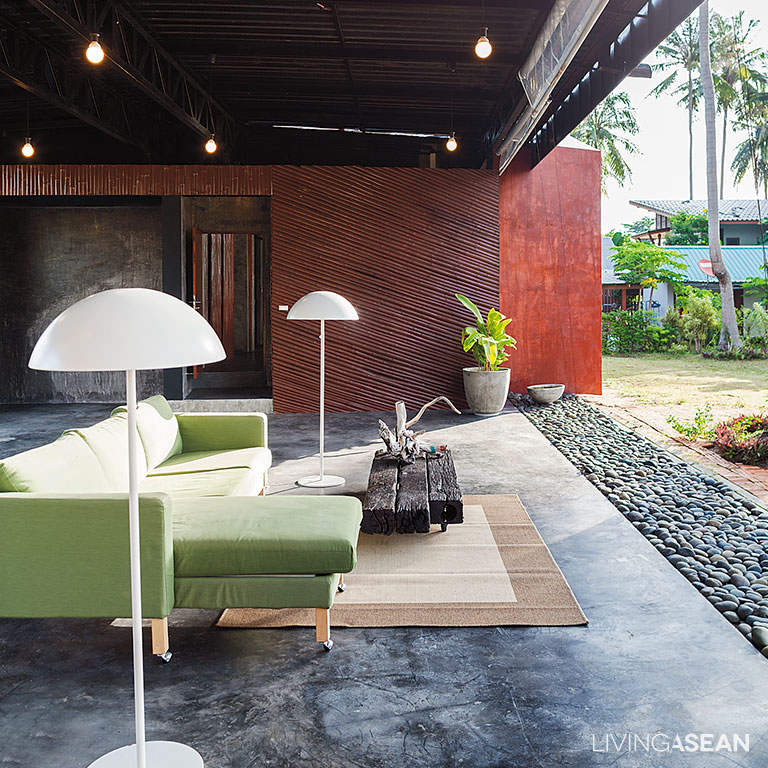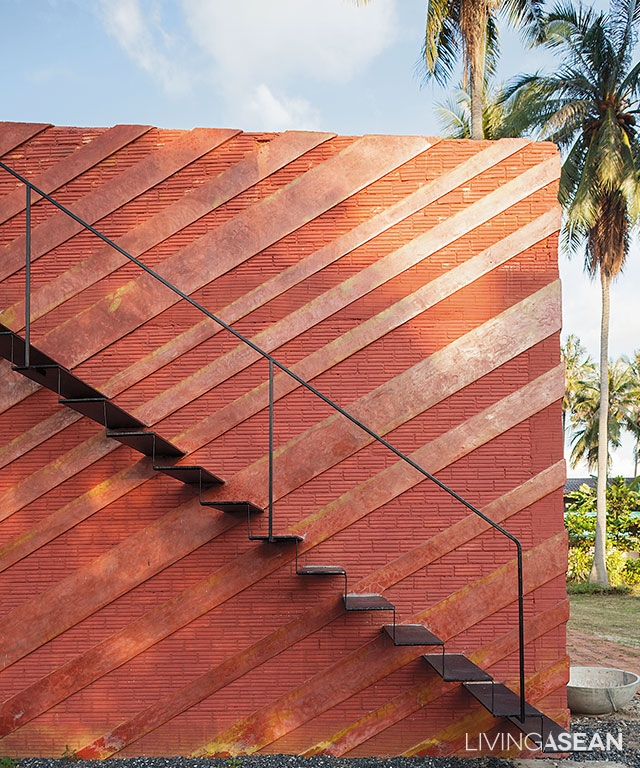 Nattawut designed the buildings based on his memories and knowledge of indigenous materials. "It's the combination of local materials and local builder expertise that culminates in this house design. Bamboo paneling is easy to find. Walls are crafted of red brick and flooring is made of polished concrete finishes."
The designer intentionally added vivid colors into the work "As you can see, I chose bold colors for the building, such as, bright exterior walls. Shadow cast from coconut trees make the landscape even more interesting."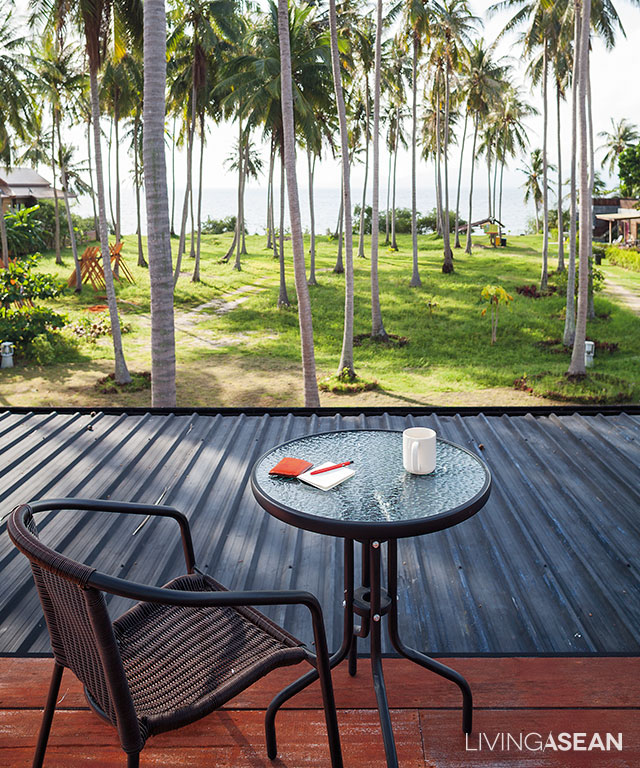 Benefiting from the sea breeze, every room is well ventilated. Opaque walls on the west shield the building from the afternoon sun, while the pond helps disperse the heat. Altogether, the design cools the house down even when the weather is hot.
With generous hospitality and good design, Baan Somjai seaside Resort is not only a home to the Piriyaprakob family, but also a dream destination for travelers from across the globe.