/ Surat Thani, Thailand /
/ Story: Wuthikorn Suthiapa / English version: Bob Pitakwong /
/ Photographs: Sitthisak Namkham /

Many have dreamt of owning a beach house on a beautiful island. The owners of this property have made their dream come true with style and grace.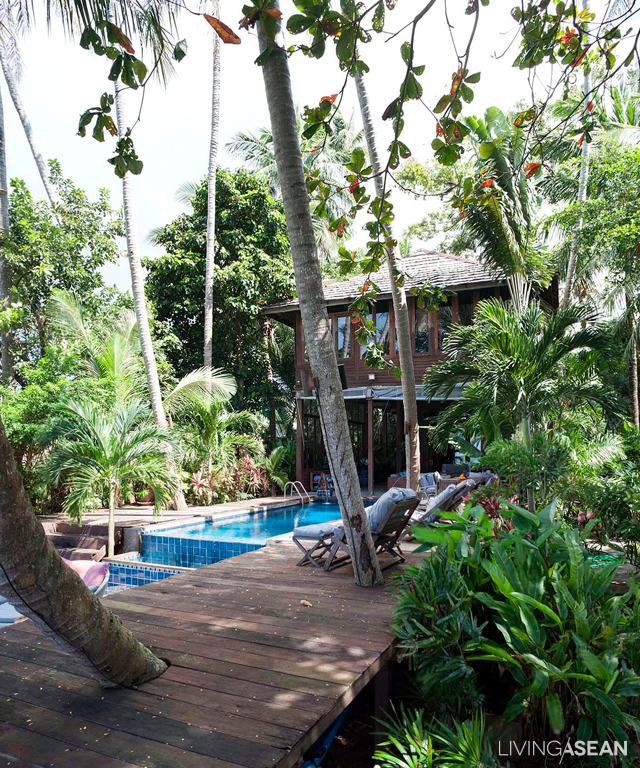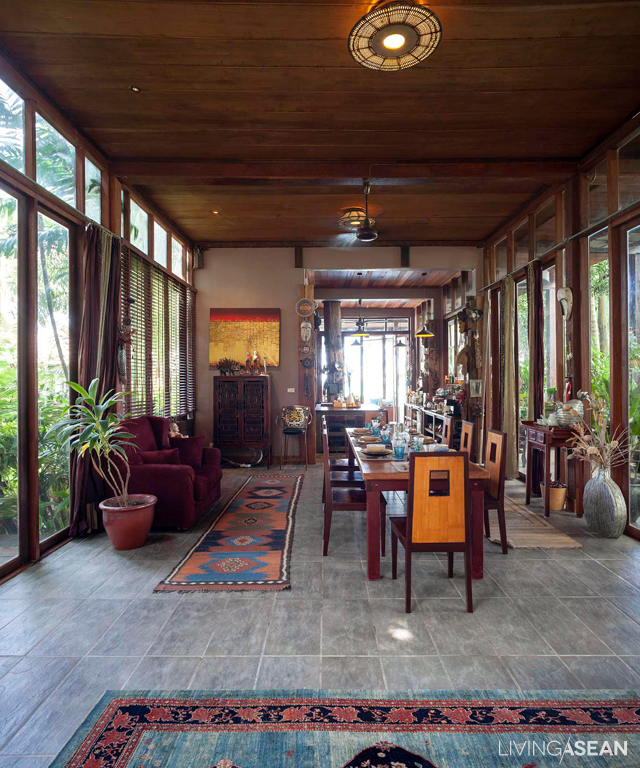 The pier at Ko Pha-Ngan (Pha-Ngan Island) is always bustling with activity as tourists keep coming in droves, looking forward to the party. But the island on the Gulf of Thailand is also known for its fine collection of tranquil beaches, especially the one on Hin Kong Bay, where this charming beach house is located.
The casually cool house sits embraced by a circle of trees that gives it a tropical touch and camouflages it from the busy streets. The wide open design ensures every part of the stilt house is easily accessible wherever you may be, from the room at the rear to the front porch to the infinity pool that connects to the ocean beyond.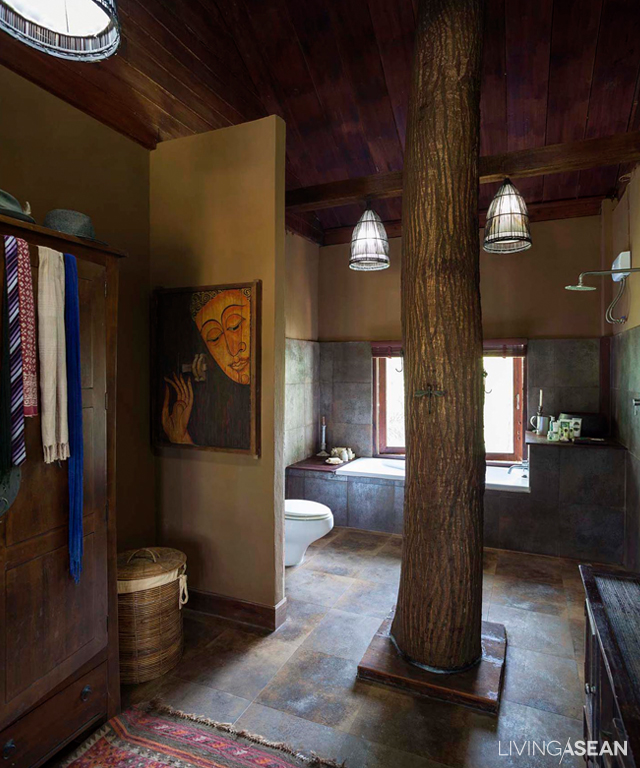 The house with a twist features a tree trunk that continues to grow through the floorboard. A clever design element, the tree had been there long before the owners decided to put in a home.
Not wanting to cut it down, they built their home around the tree and let it keep on growing. They are just happy to live and let live despite having to adjust the floorboard and roofing from time to time.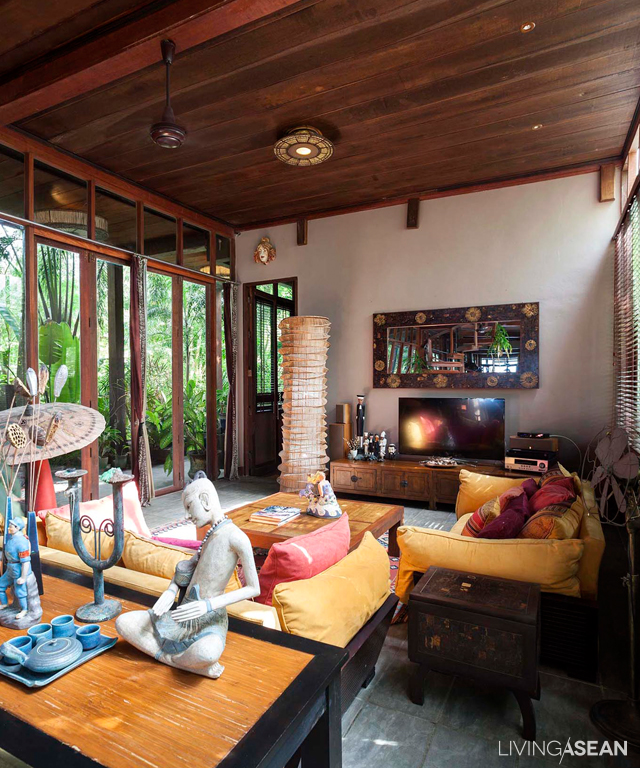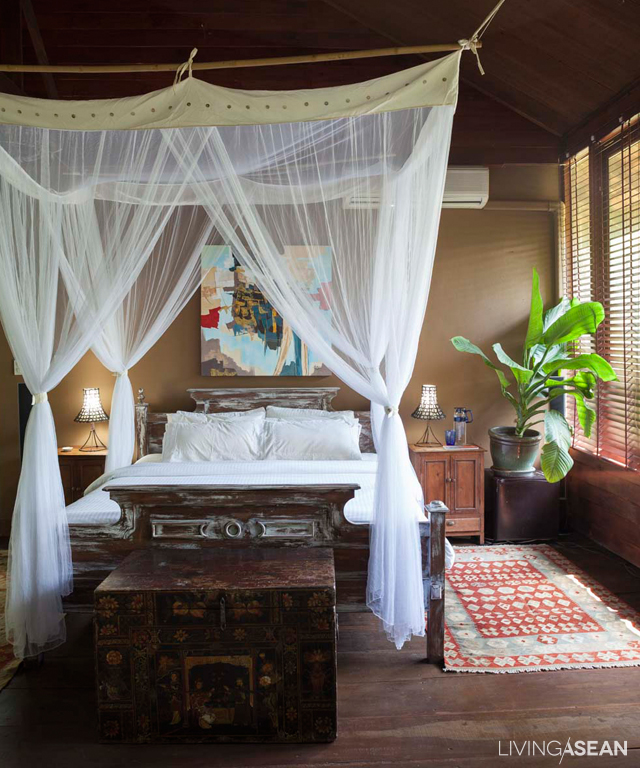 Almost all the furniture in the house is made of wood, a personal preference that fits in well with the kind of home they live in. The interior living space is bedecked with ornaments and souvenirs from a lifetime of journeys as well as stunning found objects that were washed ashore.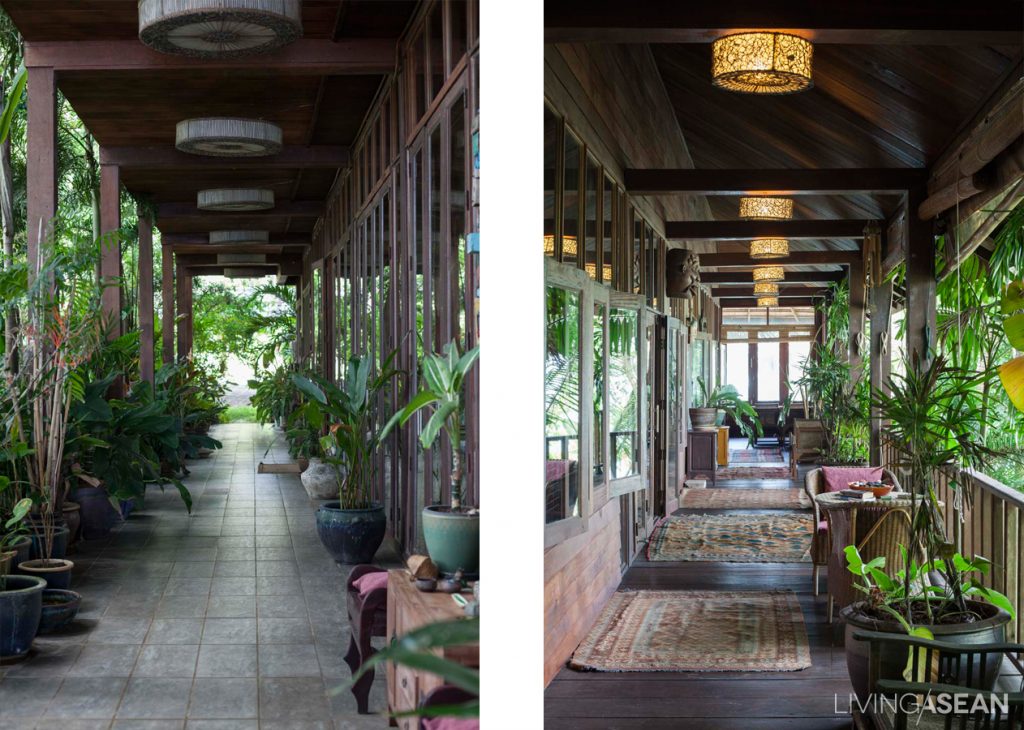 Both the first and second floors feature long corridors that provide easy access to every part of the house. The owners have wanted their beach house to be a seaside resort designed for relaxation and good times with family and friends.
"While I am here, every day is a holiday," said the owner with a smile.
"I love to just lie down in the living room and gaze out into the sea. Every now and then, friends come over for a visit, and we throw a barbeque party. My husband usually spends his time in the garden taking care of plants and things."
One last word. If you haven't thought of owning a beach house before, this picturesque house on a paradise island will make you want to have one.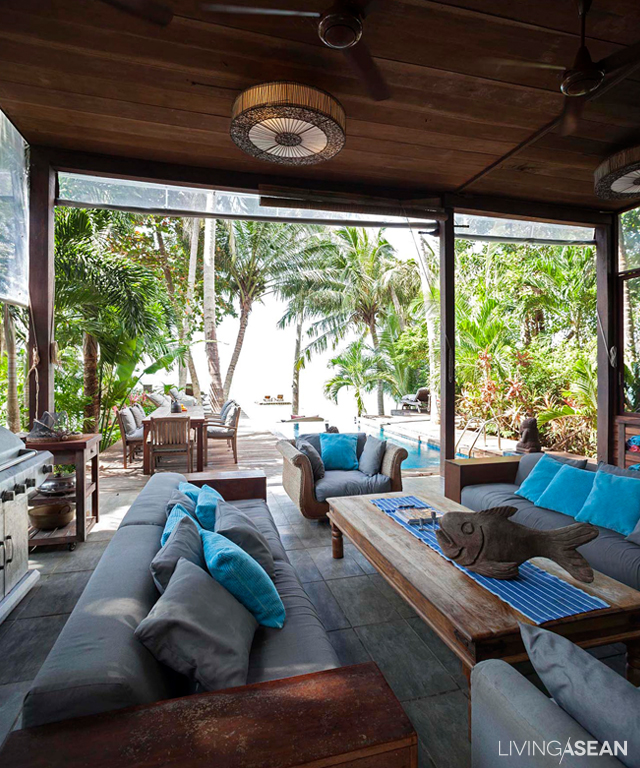 ---
You may also like…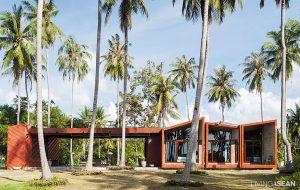 Time Stands Still on Beautiful Pha-Ngan Island