/ Ho Chi Minh City, Vietnam /
/ Story: Kor Lordkam / English version: Bob Pitakwong /
/ Photographs: Paul Phan /
Overcrowding conditions in Ho Chi Minh City have given rise to both challenges and opportunities for the design team at MA Architects, a homegrown architectural practice in Vietnam. Back in the day, their office was on rental property with little to no room for flexibility. Albeit equipped with air conditioning and modern conveniences, the small workspace was lacking fresh air and ventilation, a far cry from the environment conducive to a relaxed atmosphere and creativity.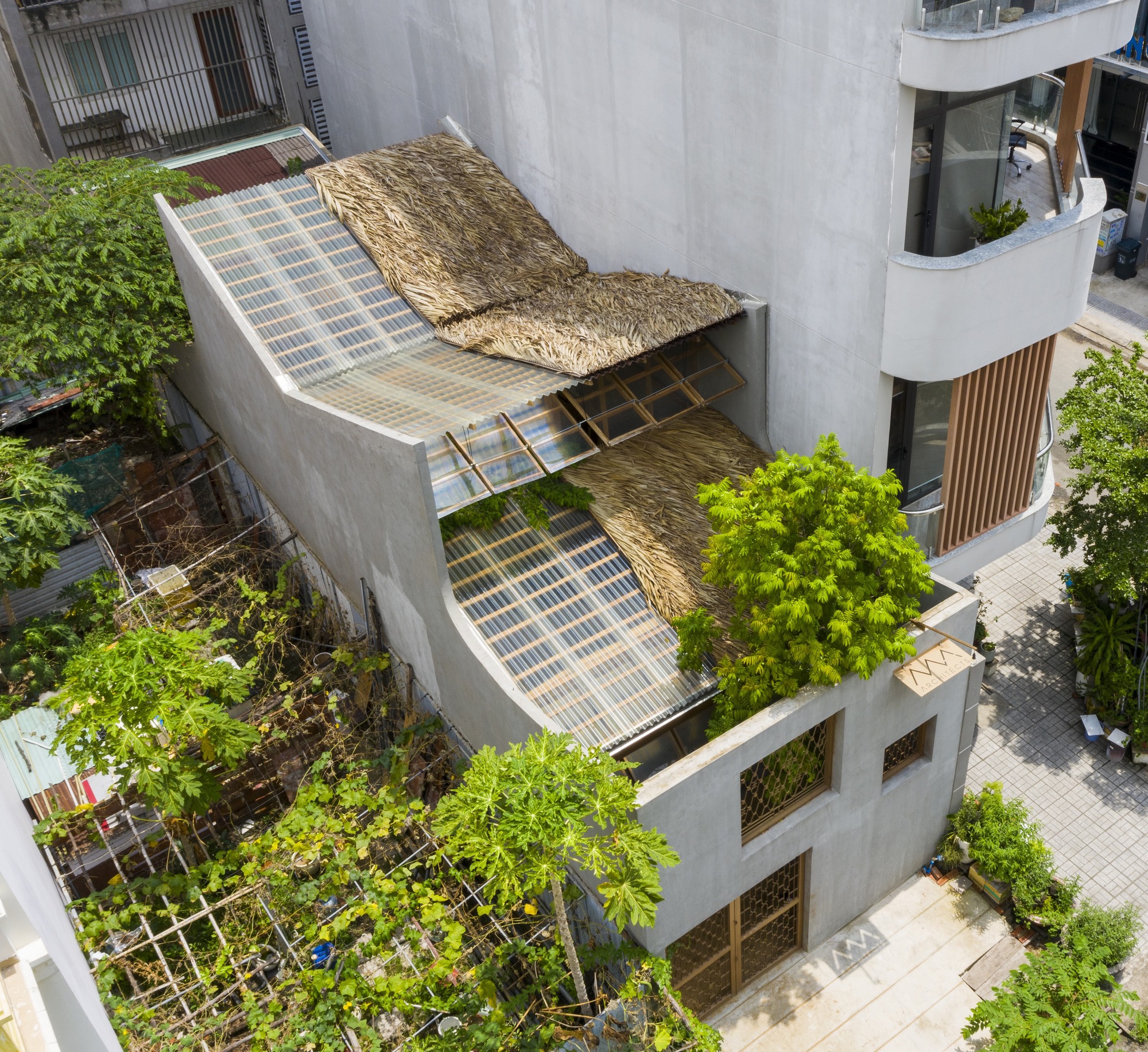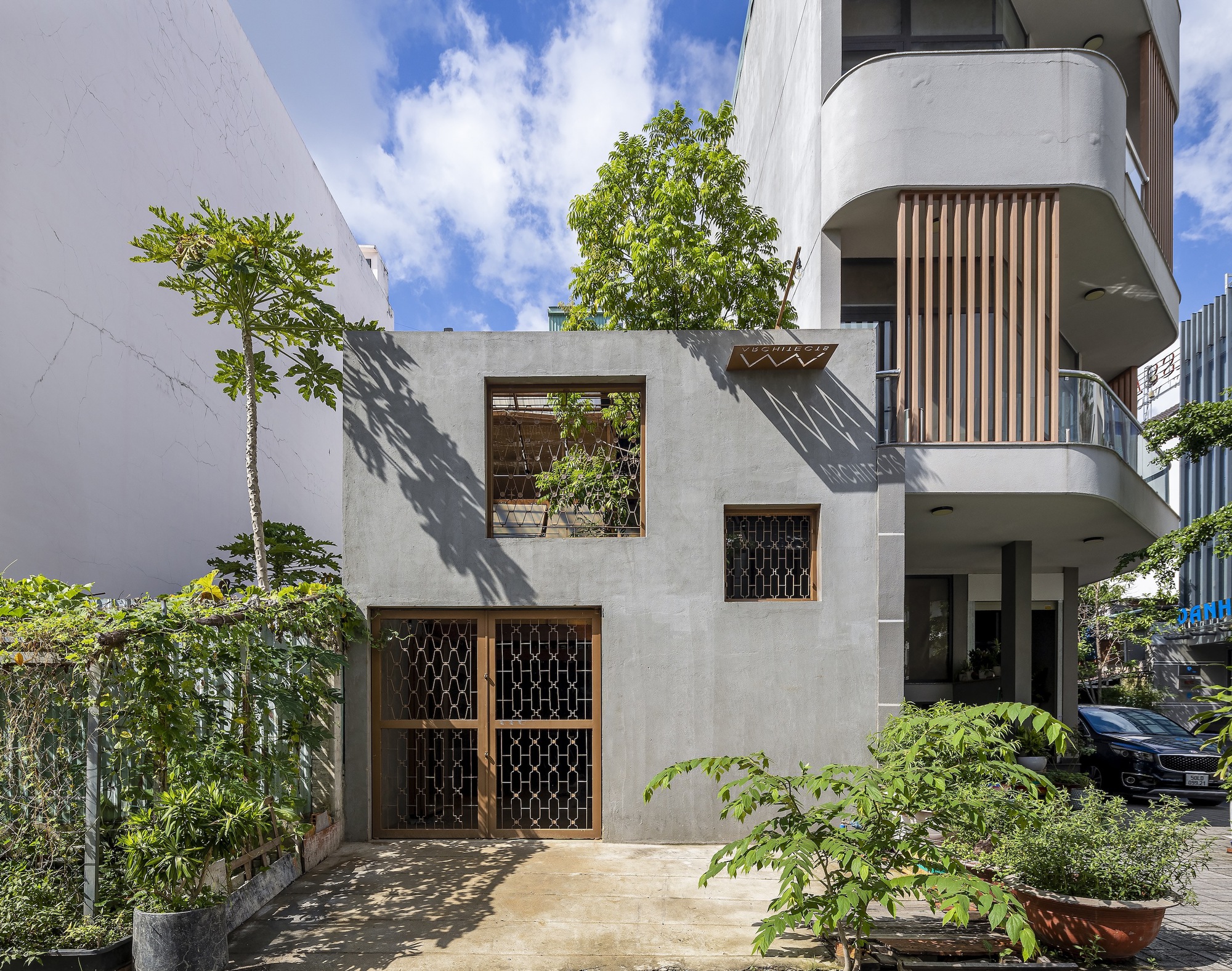 Because of that, they decided to break out of the confined space into a home of their own. The new office stands sandwiched between two properties, a tall building on one side and a vacant lot on the other. Its front yard landscape is infused with green foliage.
Thoughtfully devised, the design atelier with an awesome cool gray façade is open to plenty of sunlight and fresh outdoor air plus trees and shrubbery. And the result of all this: a workplace ambience free from disturbance, one that's good for staff's ability to create and stay focused on their tasks.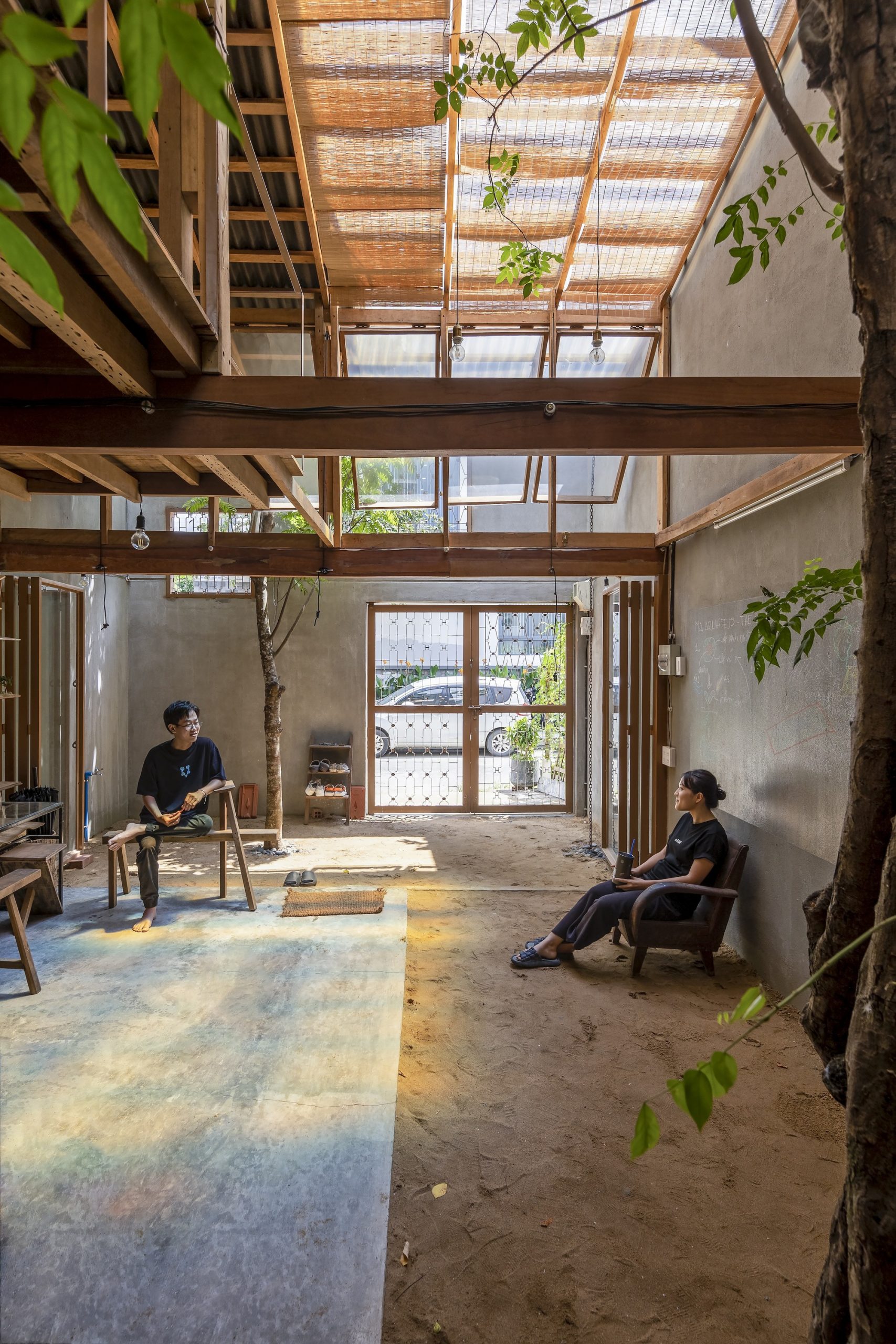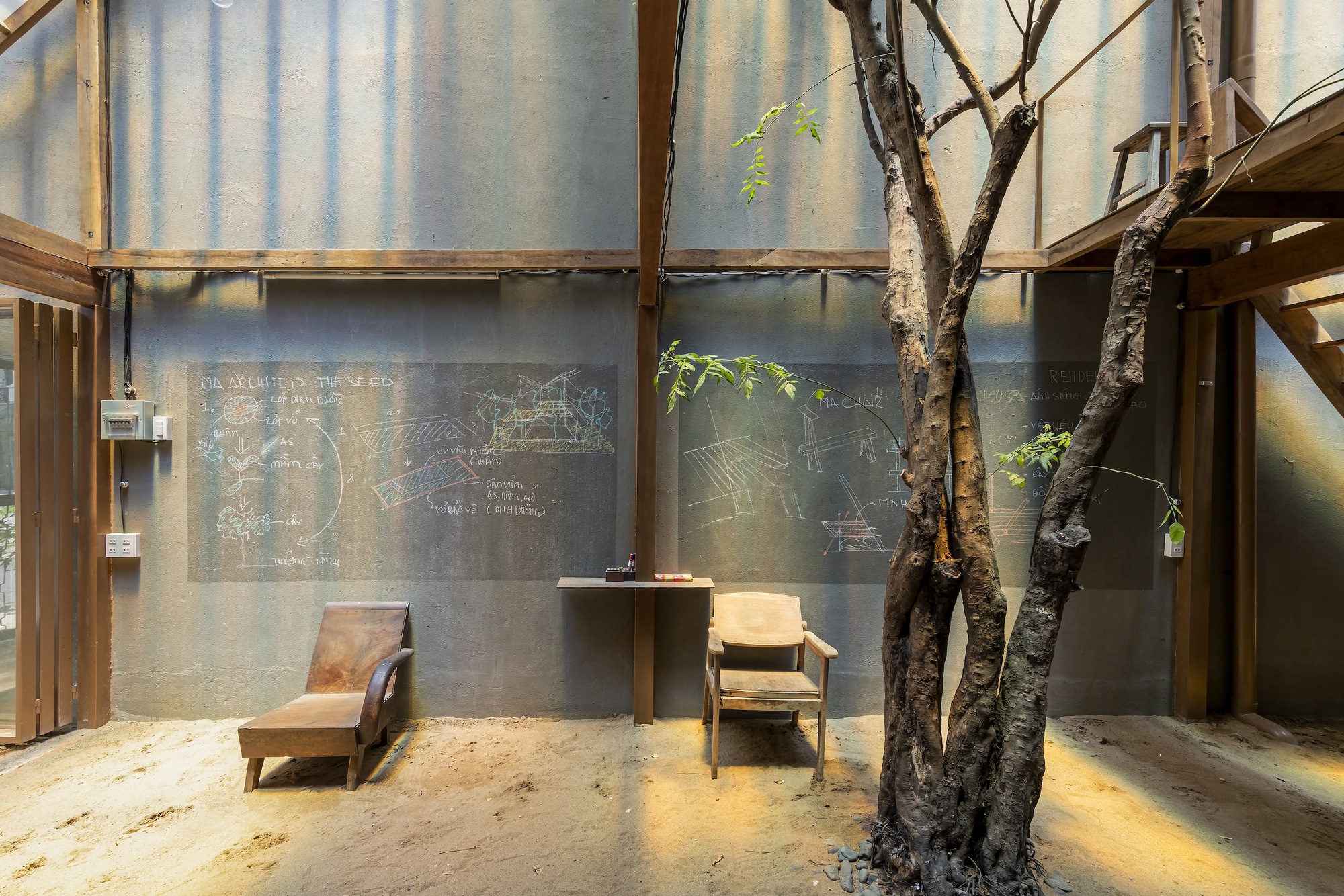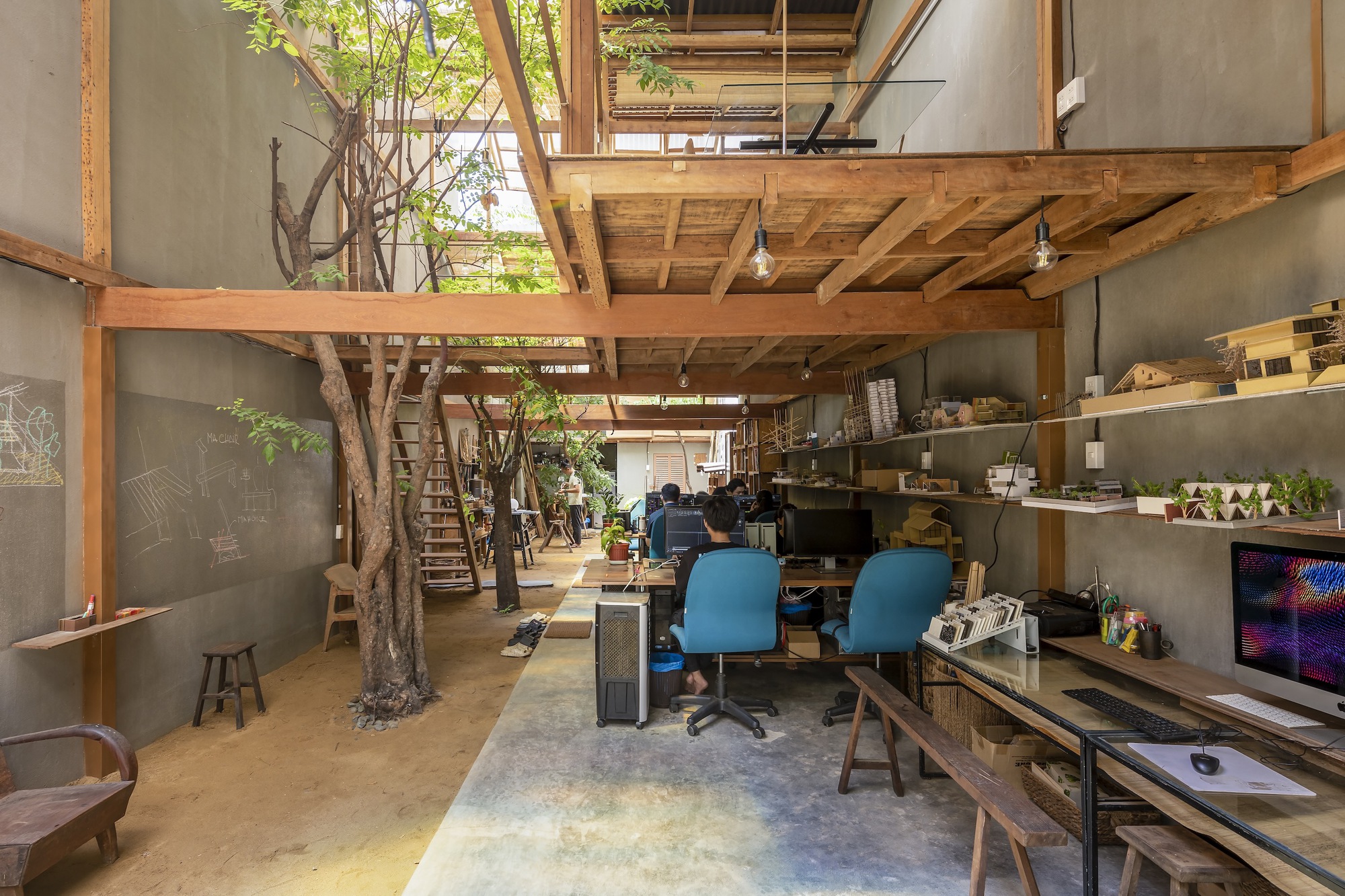 The small, 100-square-meter office space is nestled in a peaceful city neighborhood. It occupies the full extent of a rectangular shaped lot measuring 5 by 20 meters.
The building has a narrow frontage to the street. Its external envelope is built of brick masonry plastered to form a smooth hard surface. In front of it, a small earthen terrace hemmed in by lush greenery provides a neat appearance.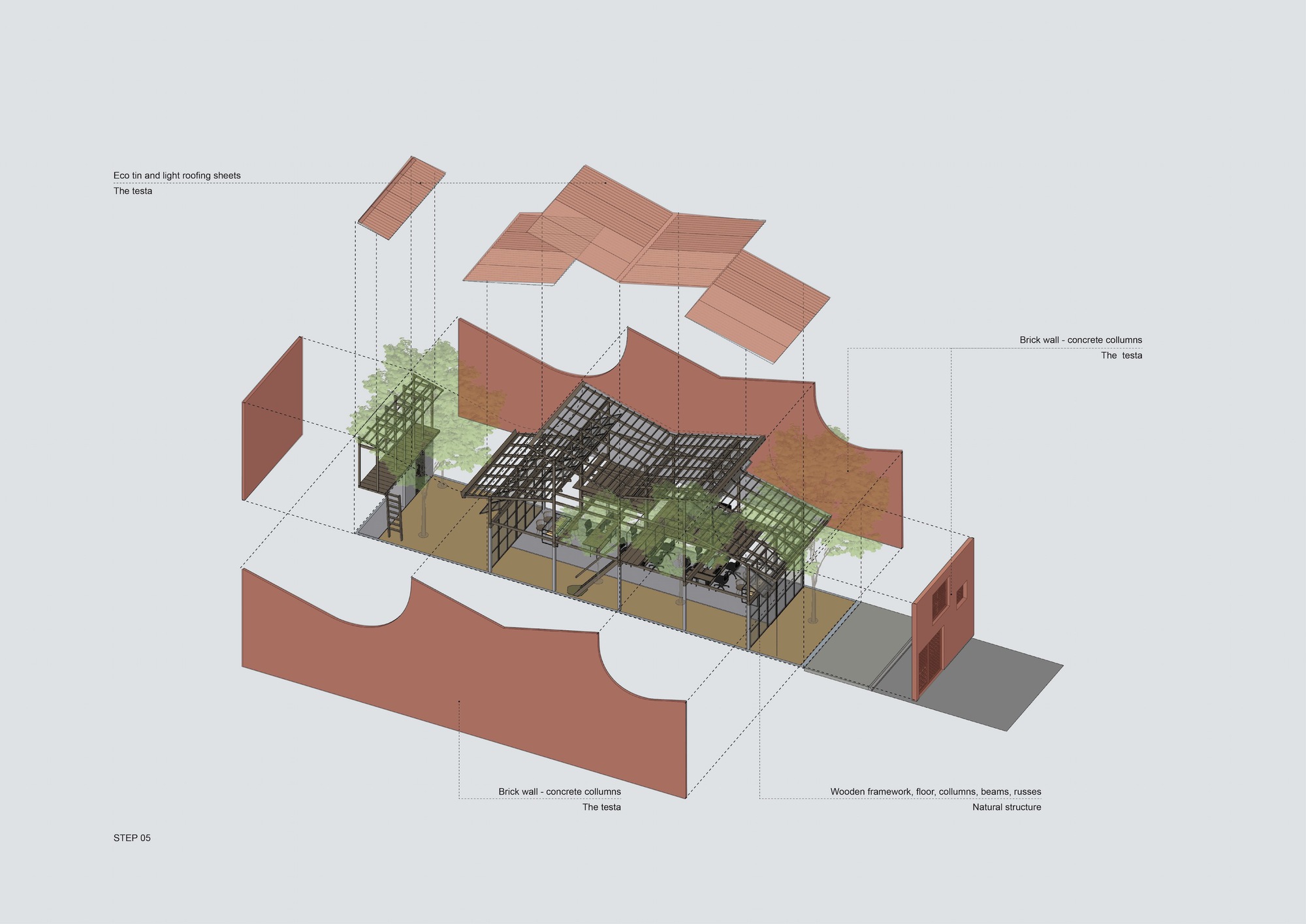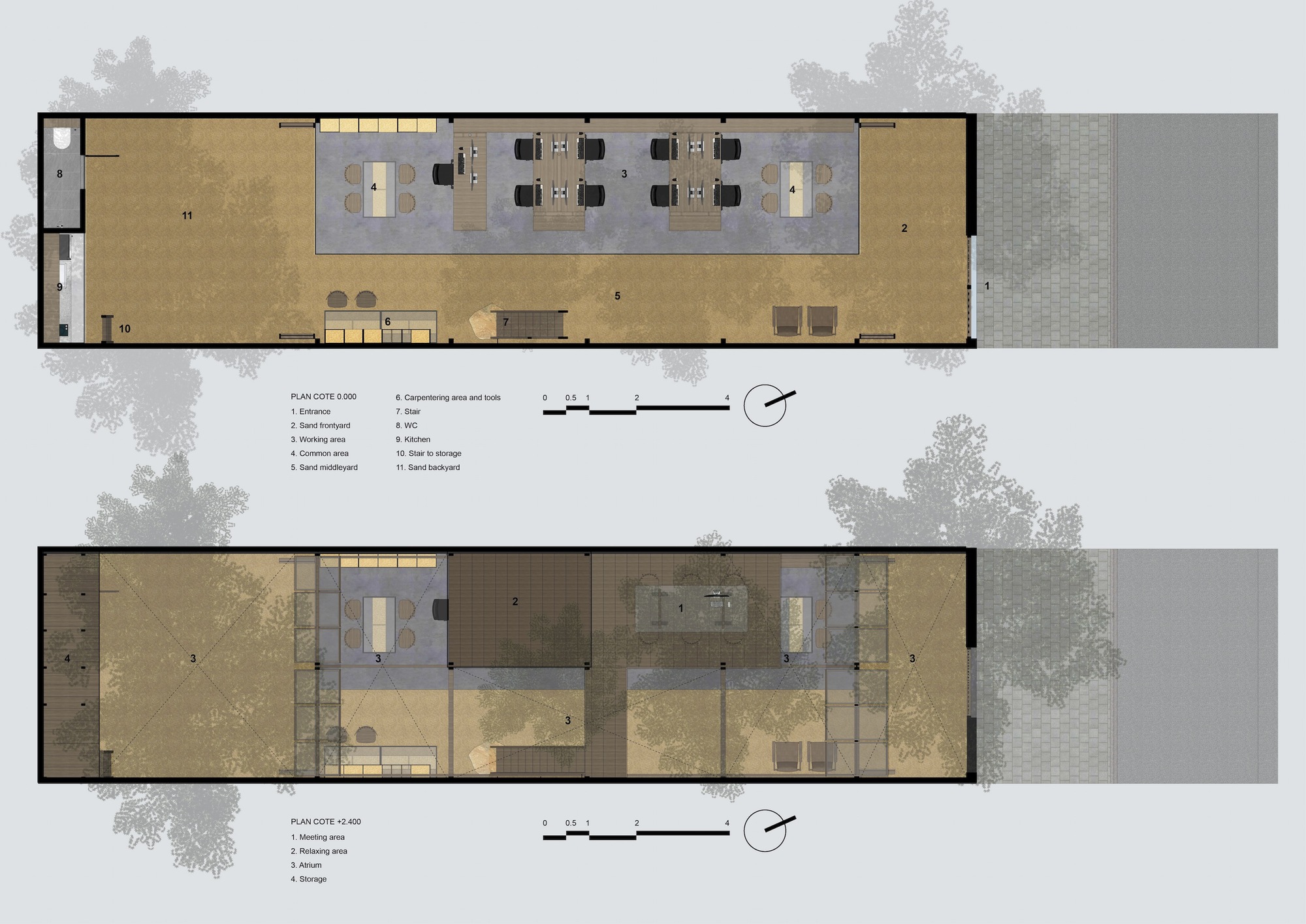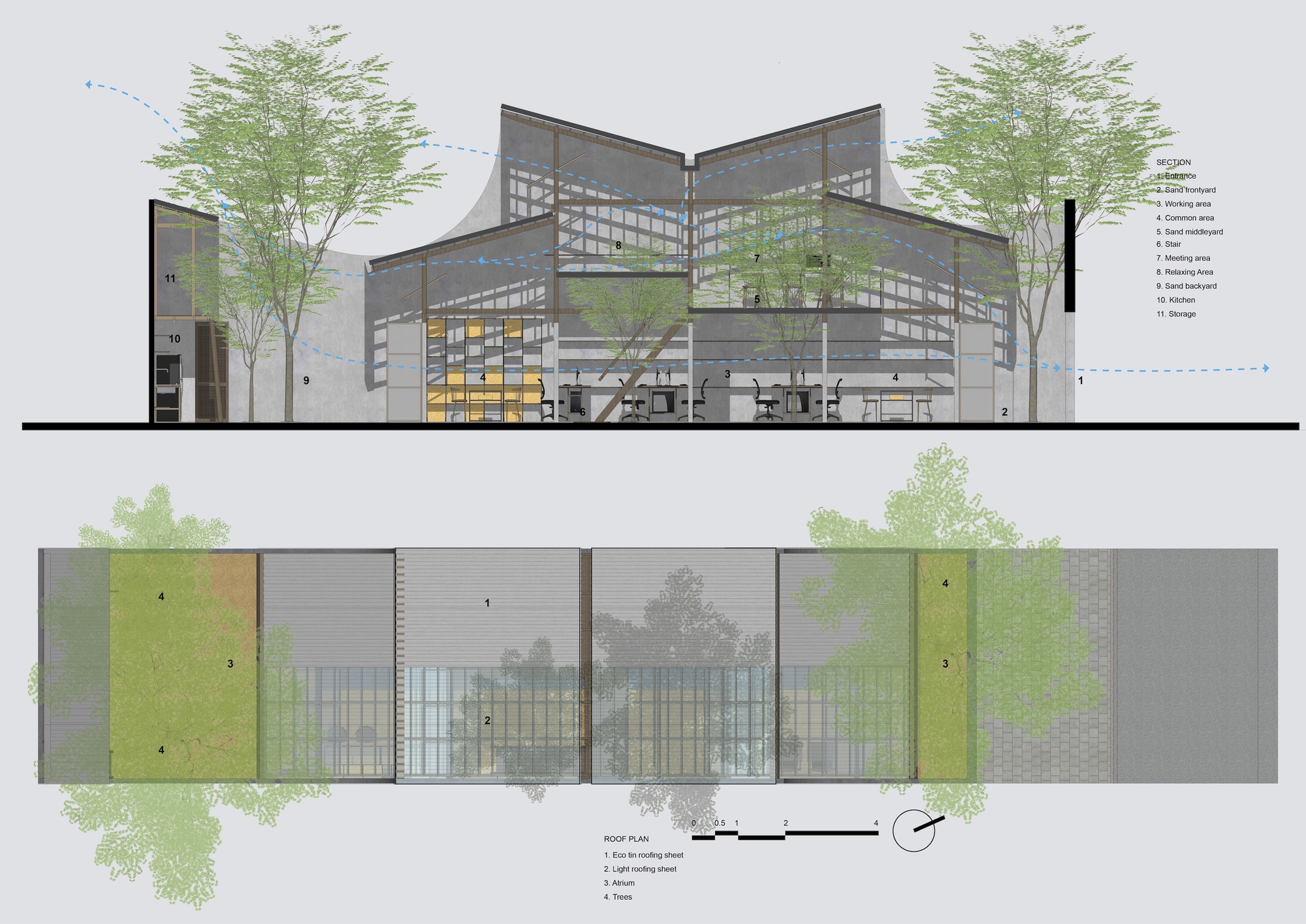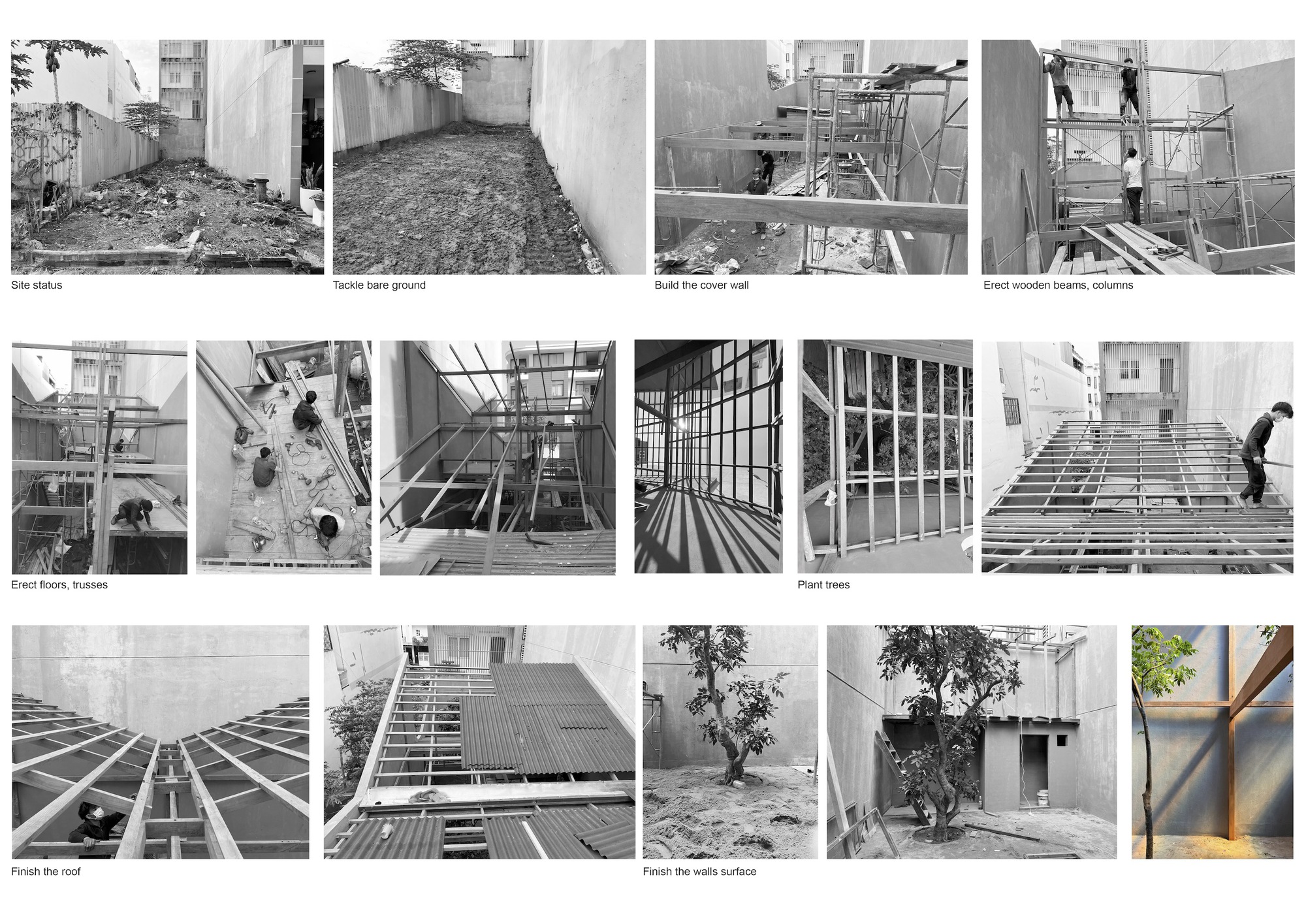 Downstairs, a spacious workplace lies connected to a woodworking shop in the back of the building. The meeting room is upstairs that's open to allow plenty of natural daylight and cool breezes into the interior.
Overhead, the trusses that support the roof are made entirely of timber covered by transparent corrugated roofing materials for best indoor lighting. Where appropriate, sections of the roof are protected by dry coconut fiber coverings for insulation from the sun's harsh glare.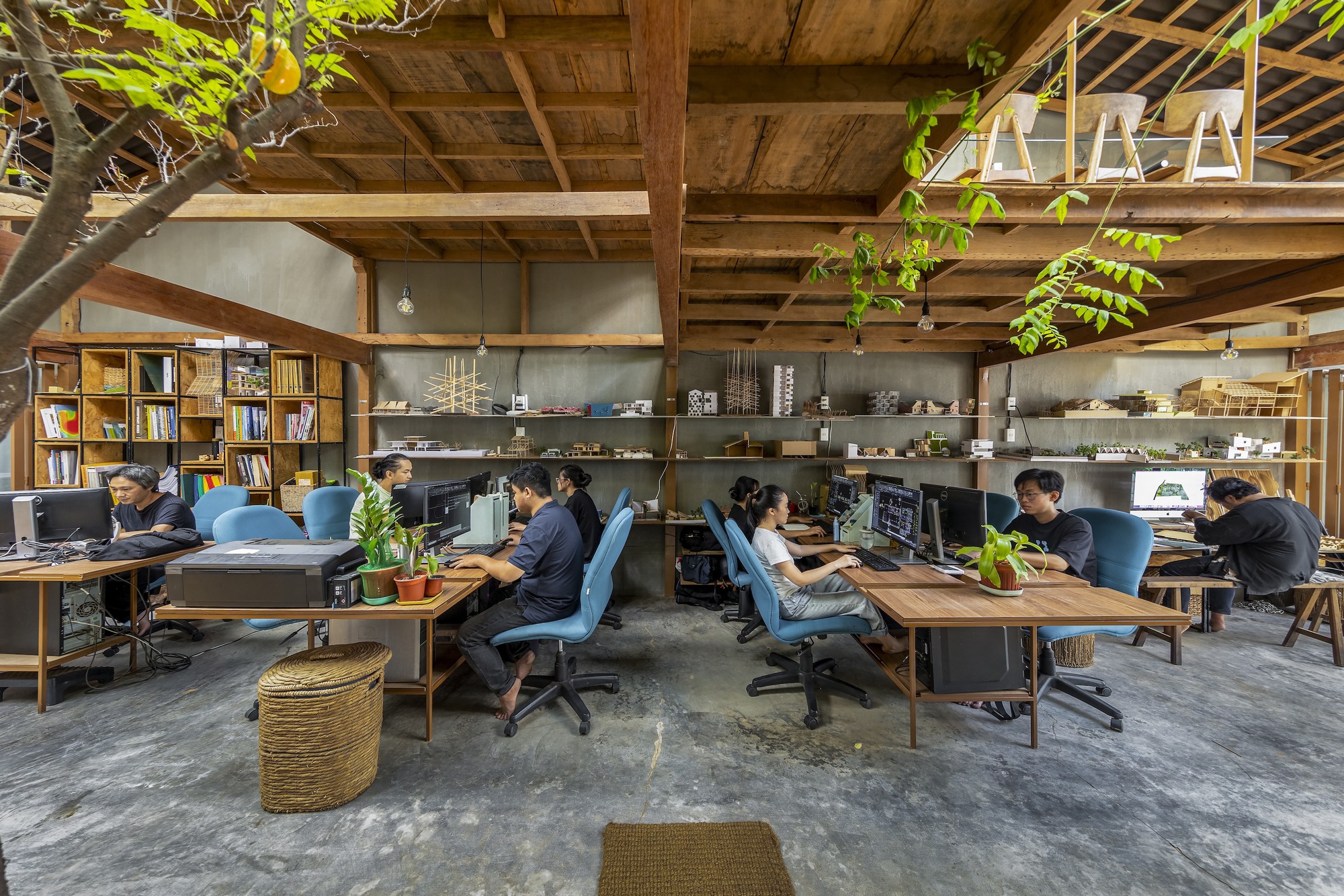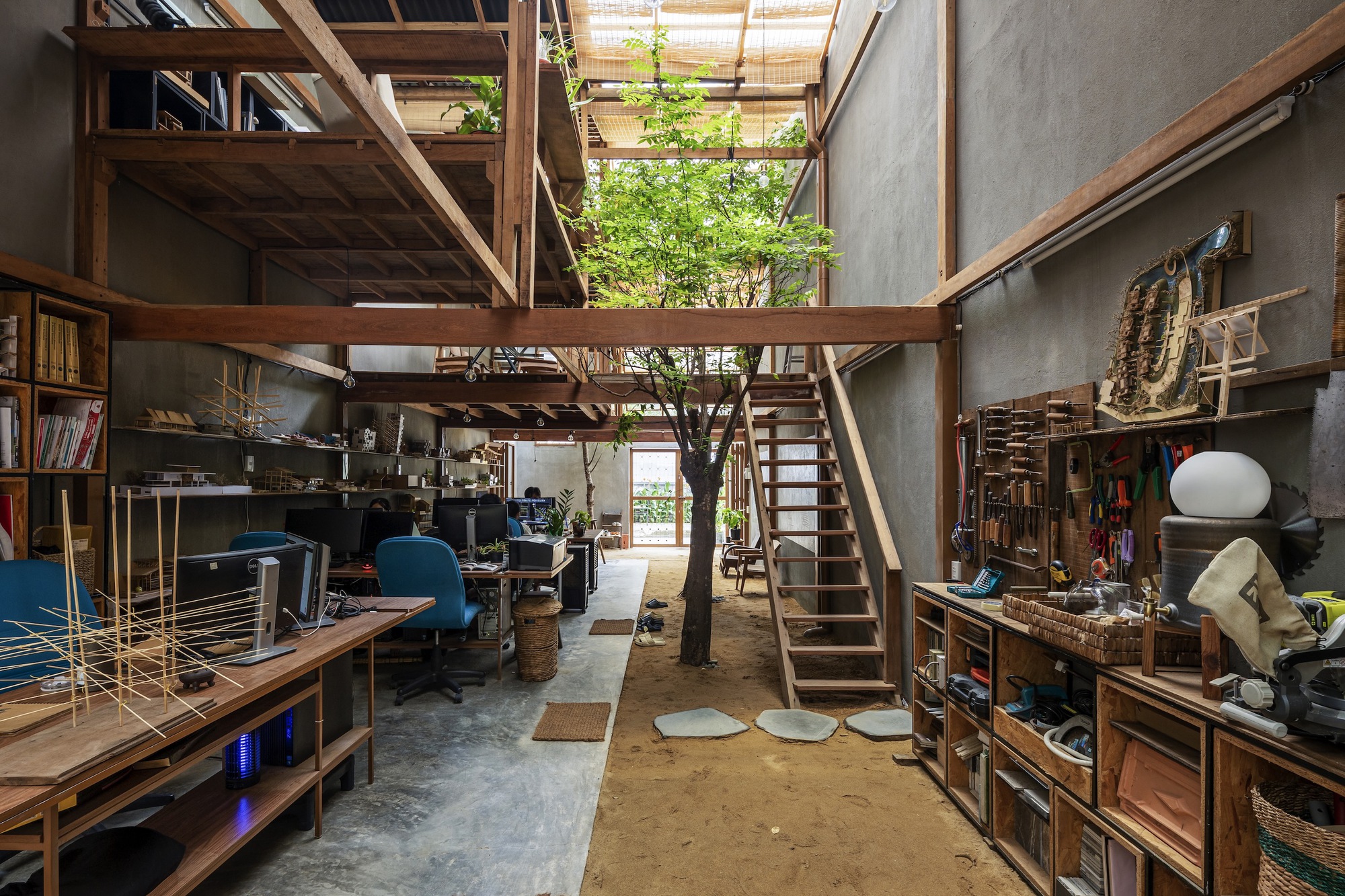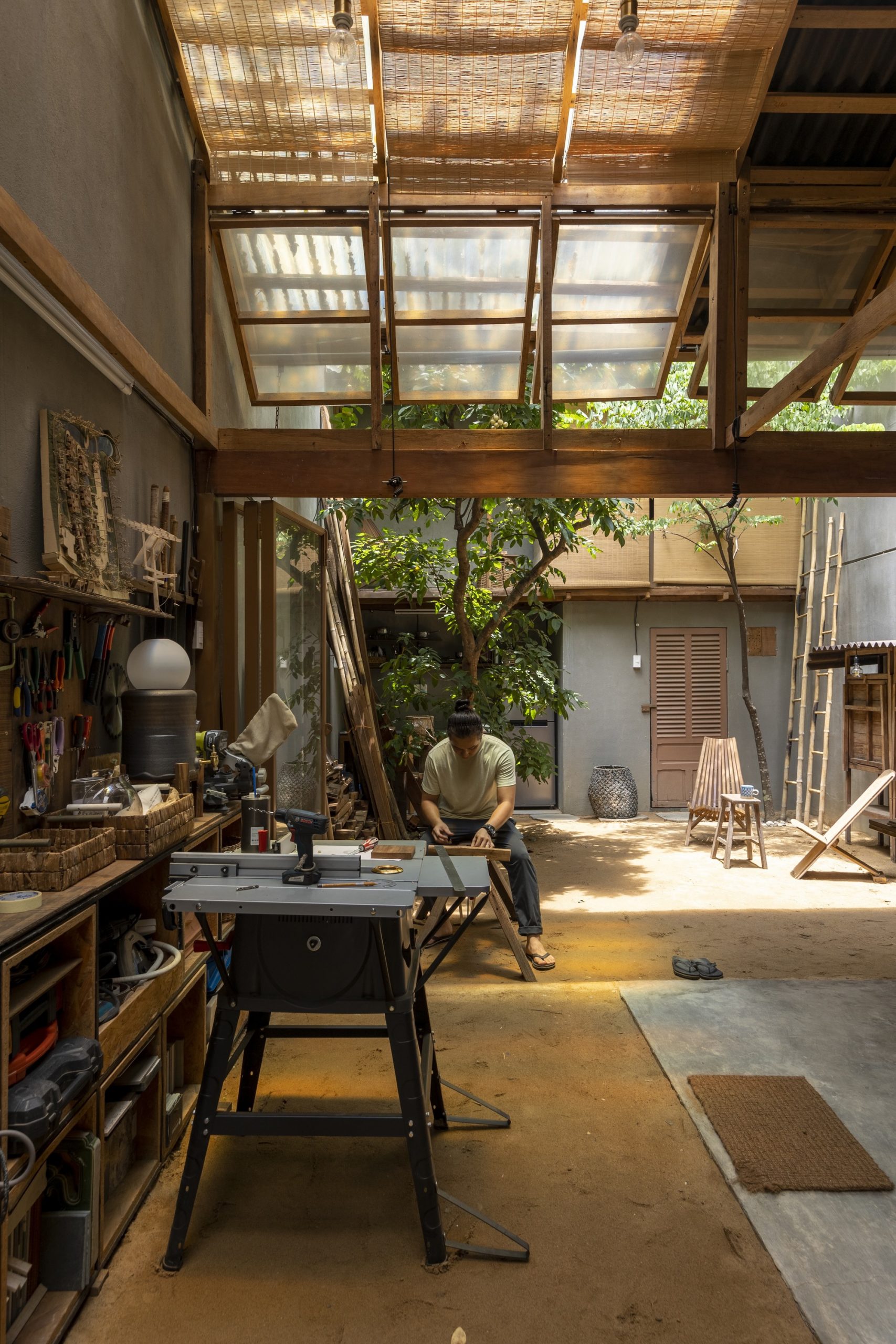 Because when it rains it pours in the Tropics, it makes perfect sense to plaster the entire building envelope. The hard and smooth surface goes to work protecting the building from extreme heat and wet weather all year round.
Although relatively small in size, the office interior crafted of wood is impressive thanks to an open-concept, well-ventilated layout. While dry coconut fiber coverings over the roof make the interior feel cool and dry, the uncovered part works like a skylight turning indoors into a well-lighted place.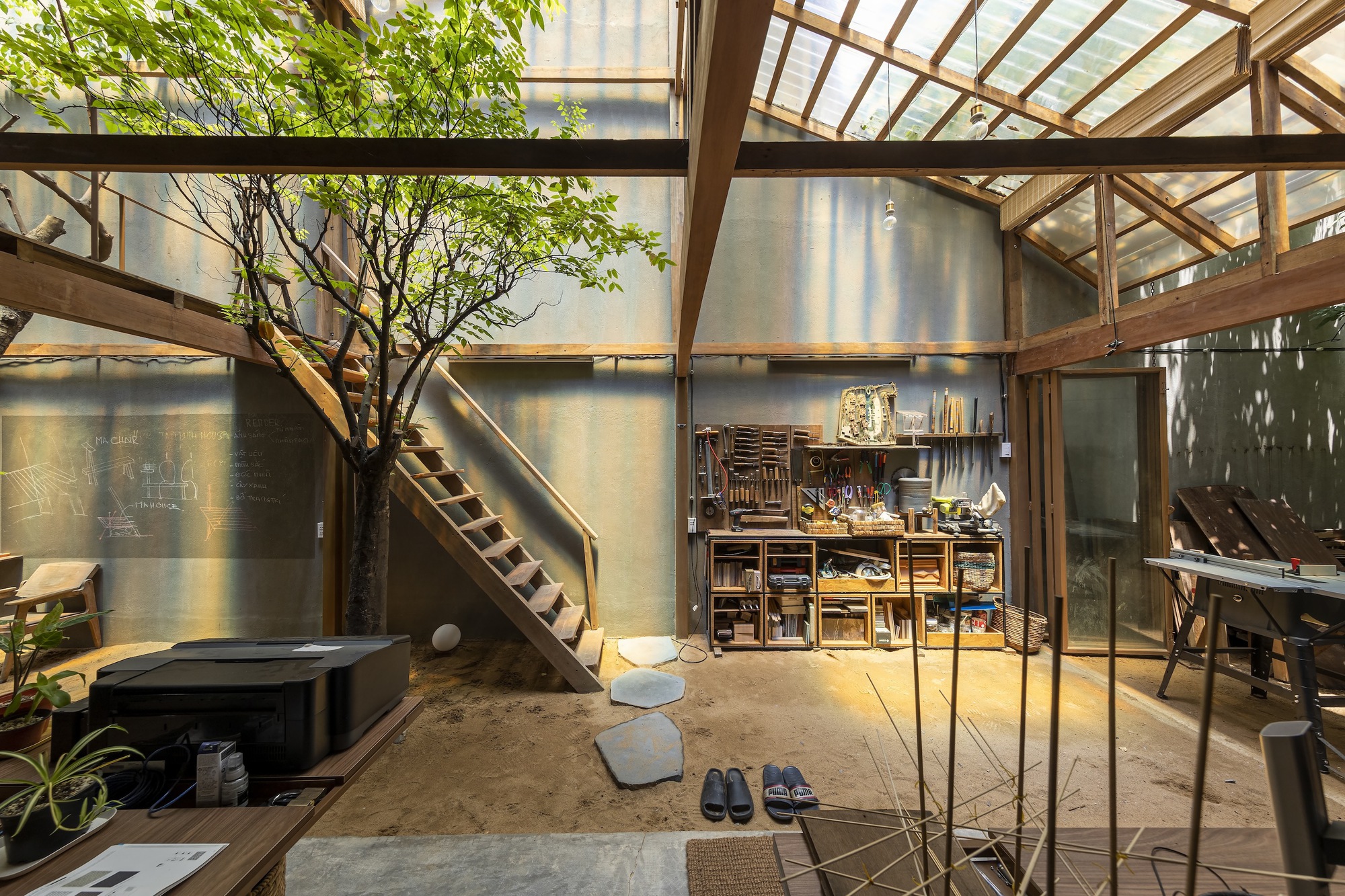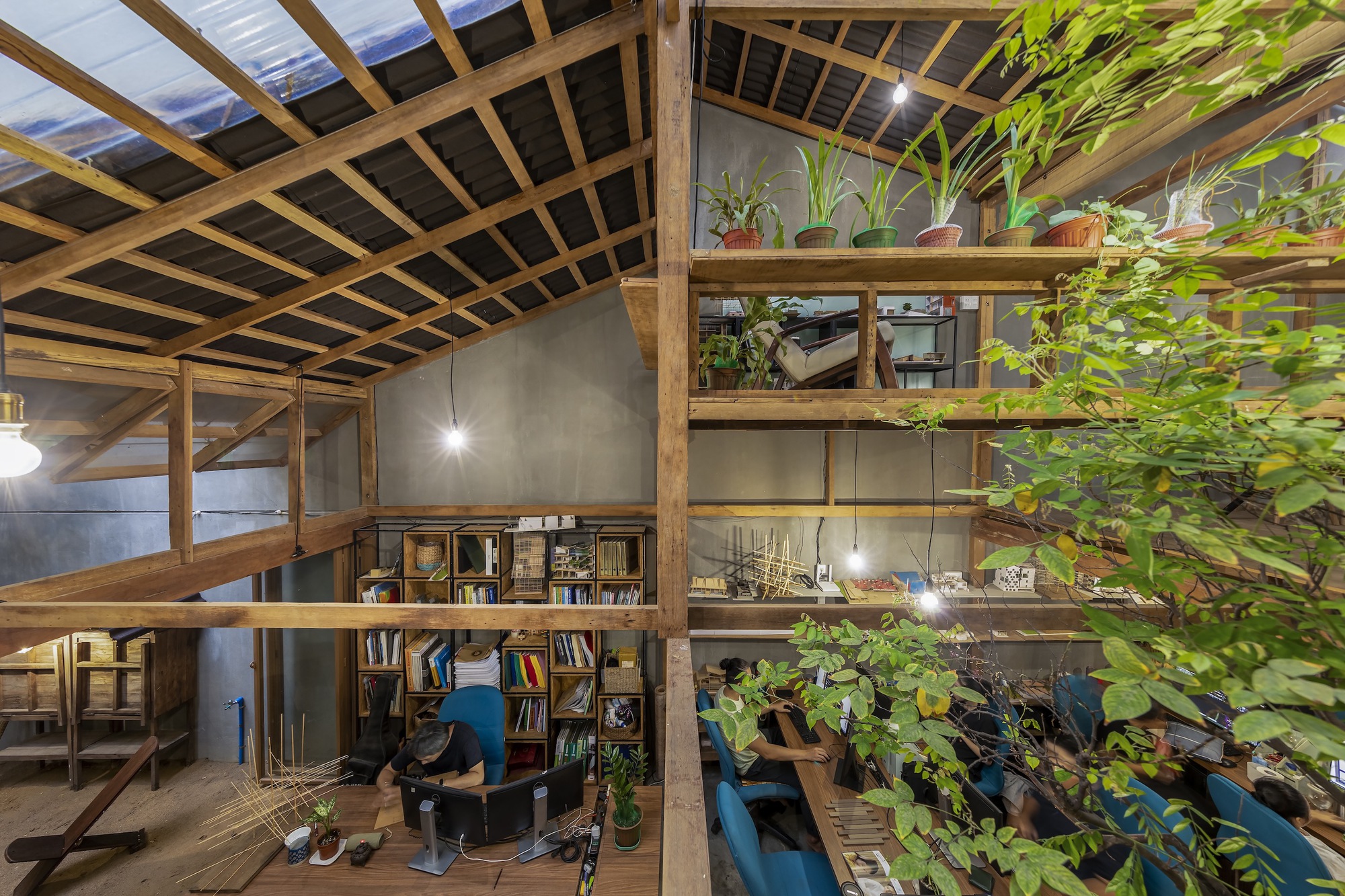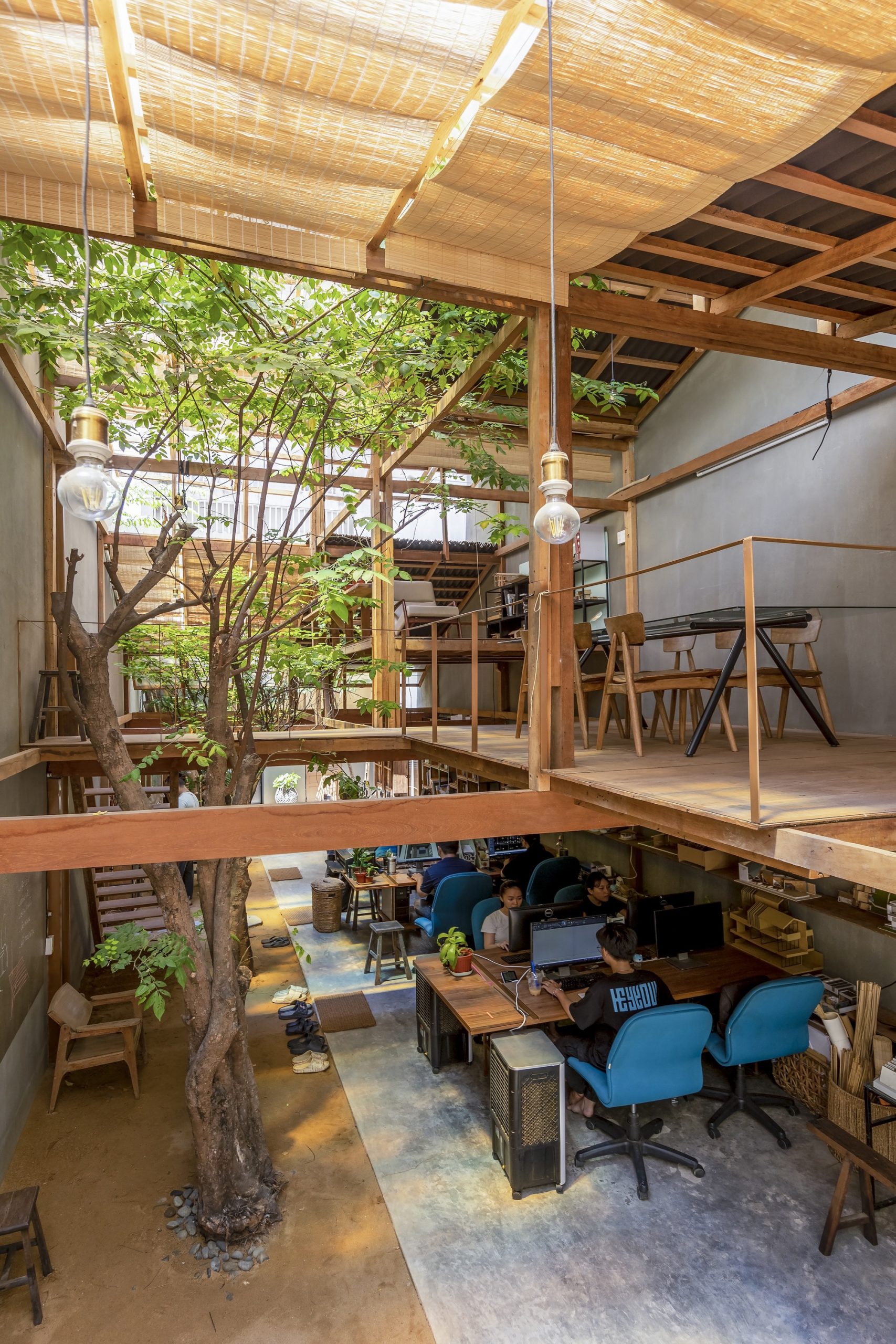 Besides light and wind, the architect also integrated other elements of nature in the design, among them earthen floors that cover parts of the ground level. Only the workspace and kitchen floors are made of concrete slabs for ease of use and safety.
Nearby, earthen floors add a warm, natural feel to the interior with plenty of room for growing plants in-ground. As the architect puts it, being in the middle of the hustle and bustle of the city, anything that brings a touch of nature, however small, is priceless.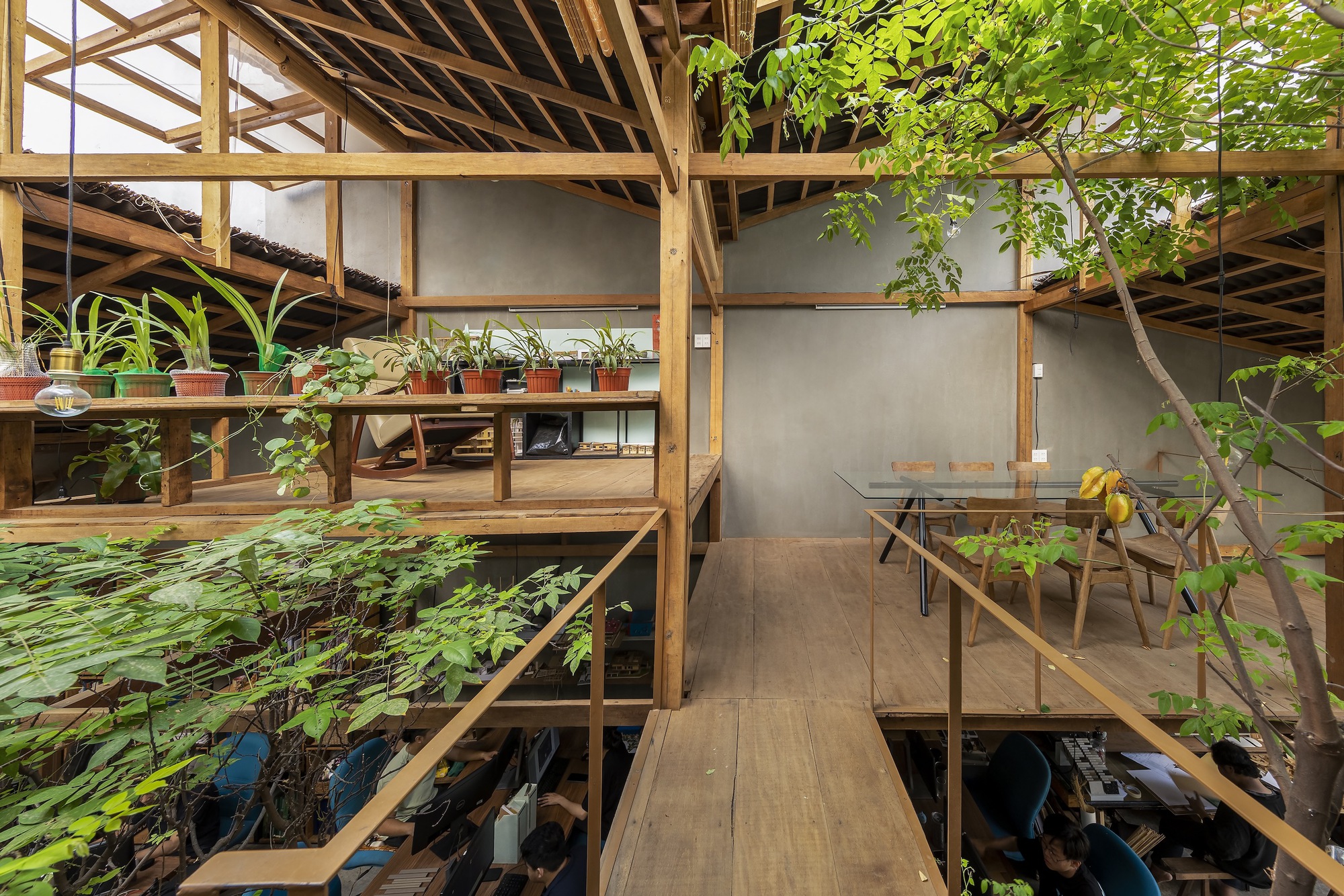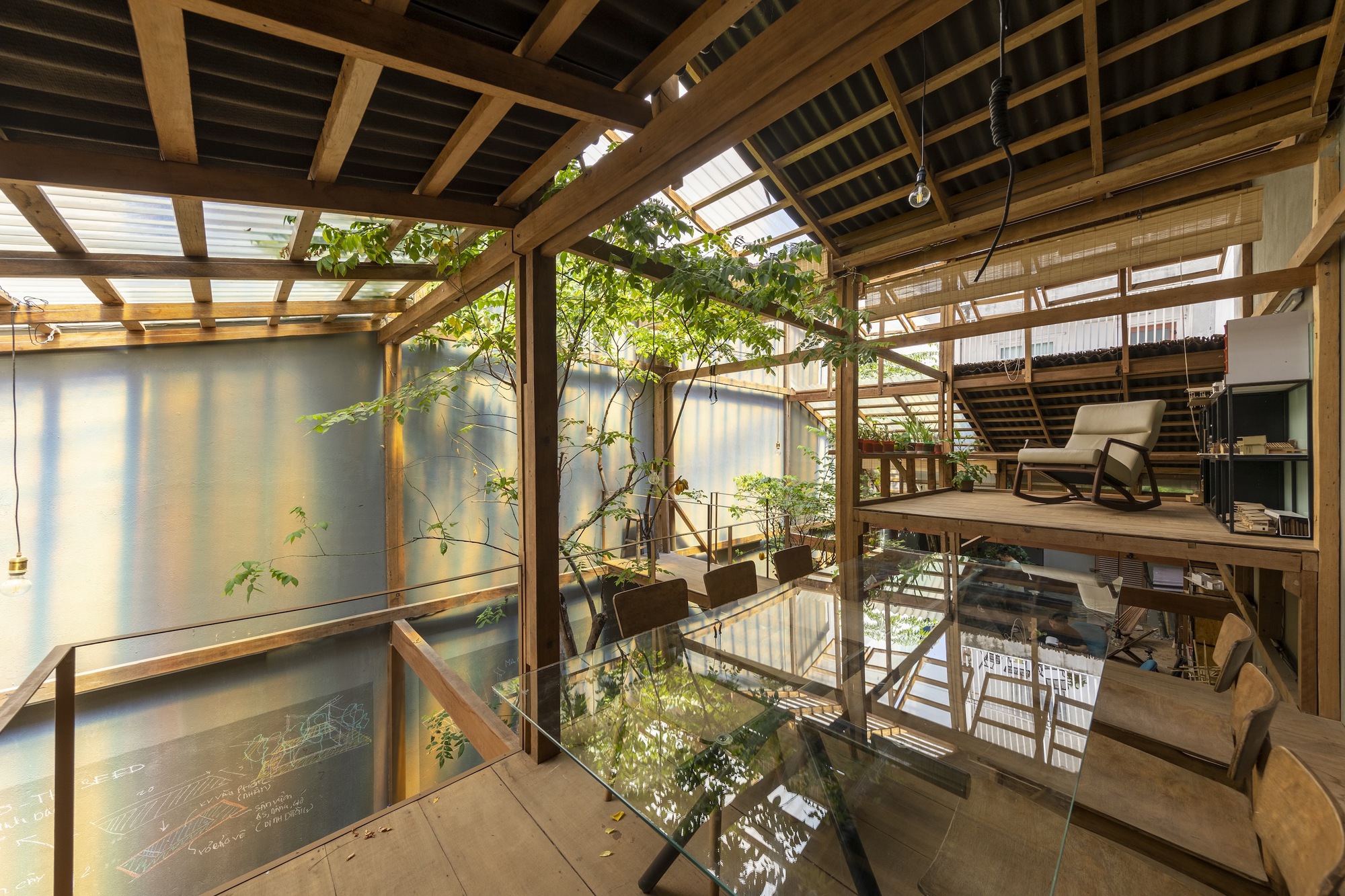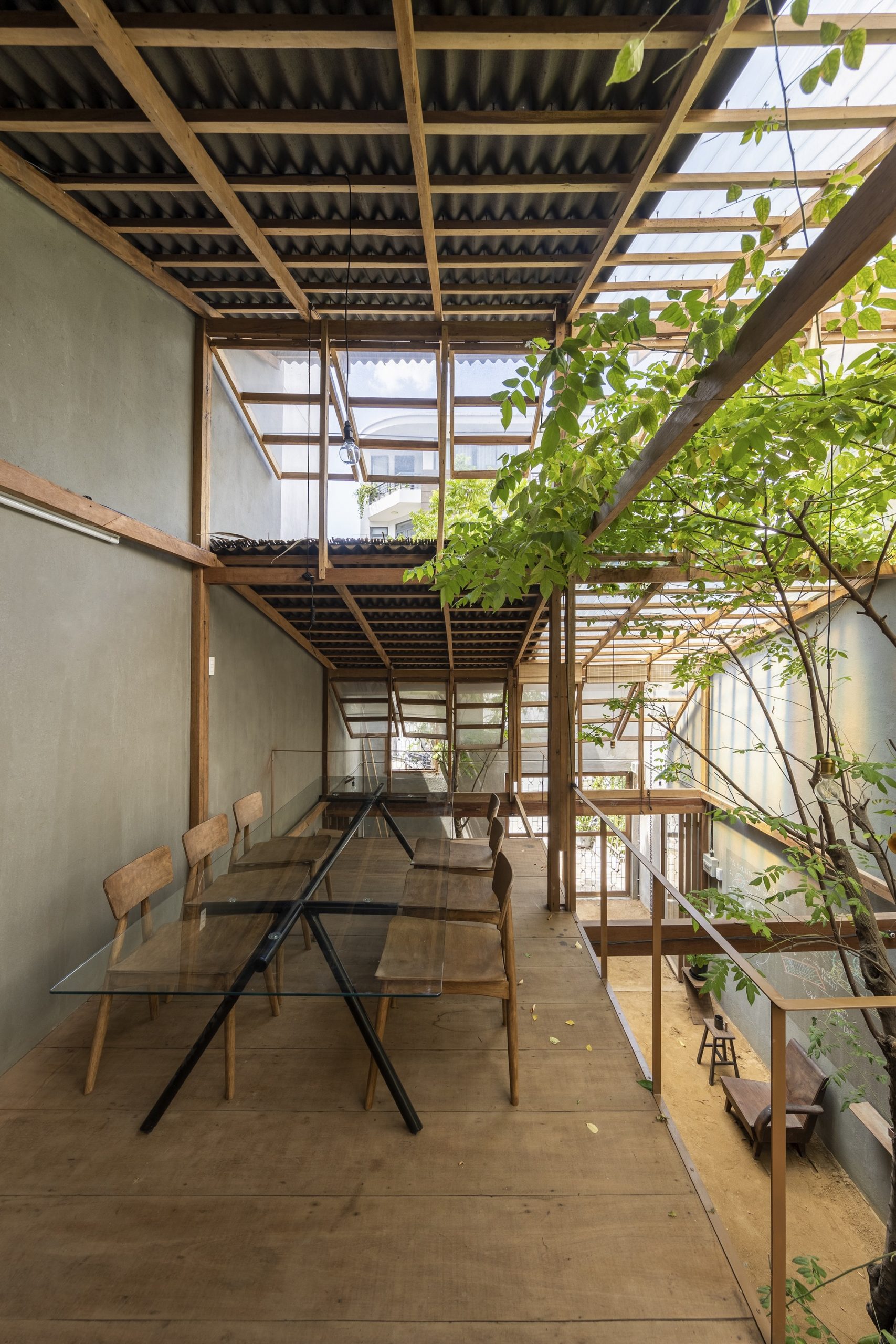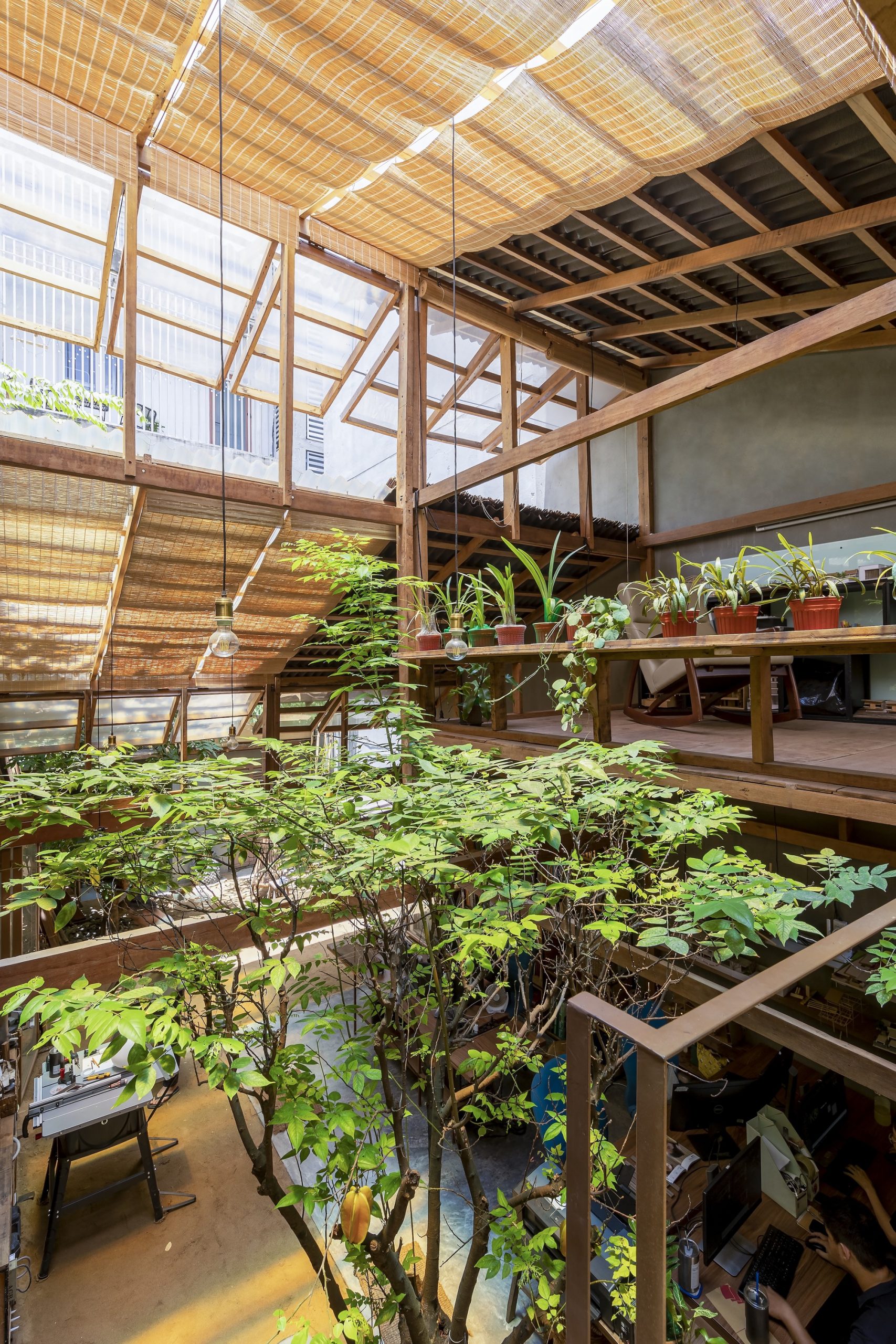 A building material of choice, earthen flooring makes it possible to fill the interior with healthy green foliage along the entire wall. Earth and sand absorb and release some moisture, which contributes to a relaxed indoor ambience.
At the same time, vegetation in the front yard and decorative indoor plants both in ground and in containers go to work in tandem keeping the new office building cool and cozy just like home.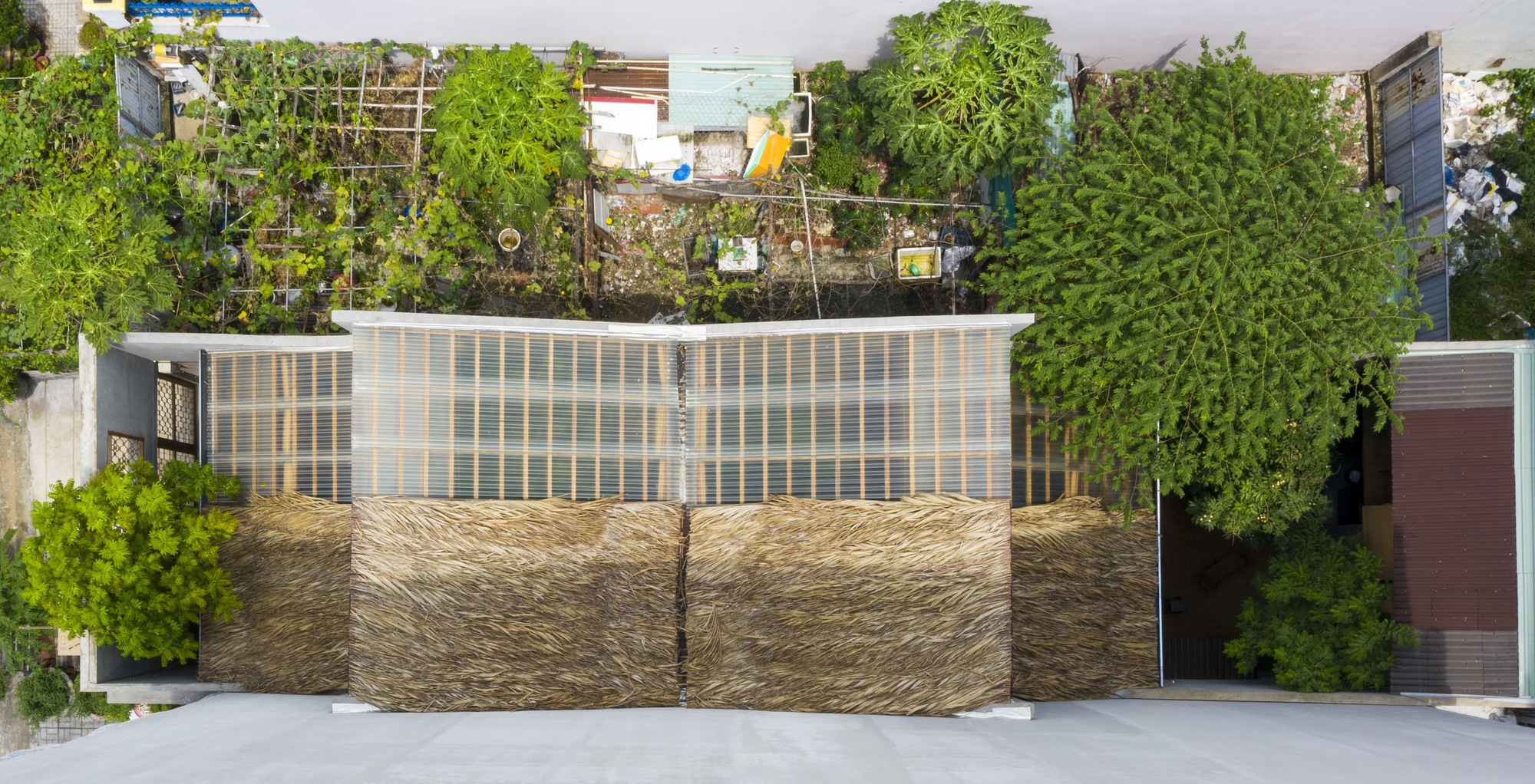 ---
Architect: MA Architects (www.facebook.com/mastudiovn)
---
You may also like…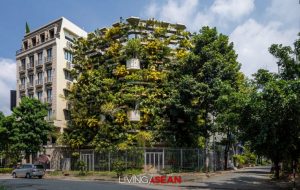 Urban Farming Office: VTN Architects' Office Gives Back Lush Greenery