/ Ho Chi Minh City, Vietnam /
/ Story: Wuthikorn Suthiapa/ English version: Peter Montalbano /

/ Photographs: Tanakitt Khum-on /
 The architecture of this modern breeze blocks tropical house in Ho Chi Minh City is perfectly suited to the hot, humid climate, with an imaginative counterpoint of plants, greenery, and airy openings keeping it shady and pleasant inside and out.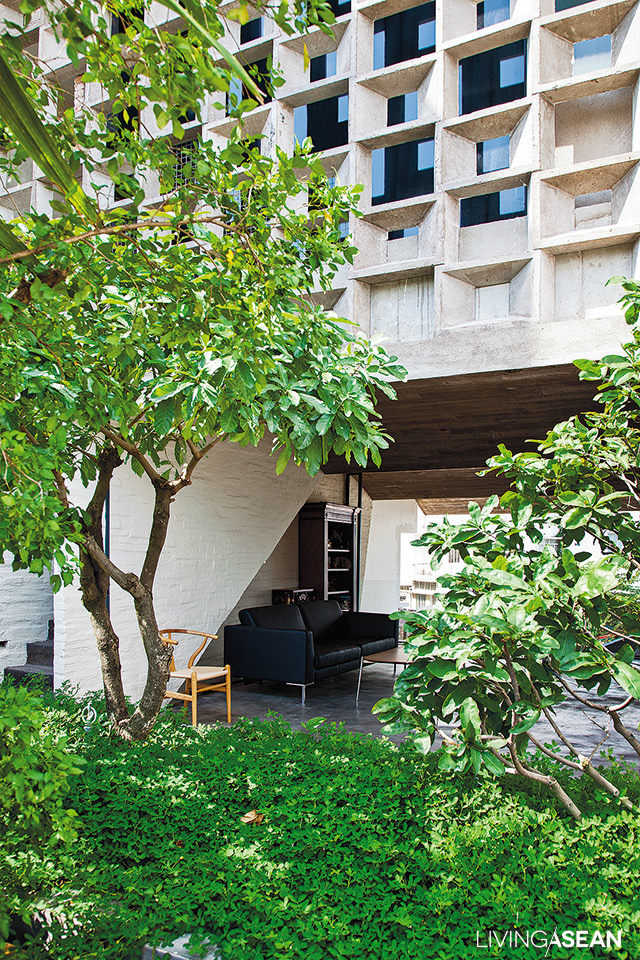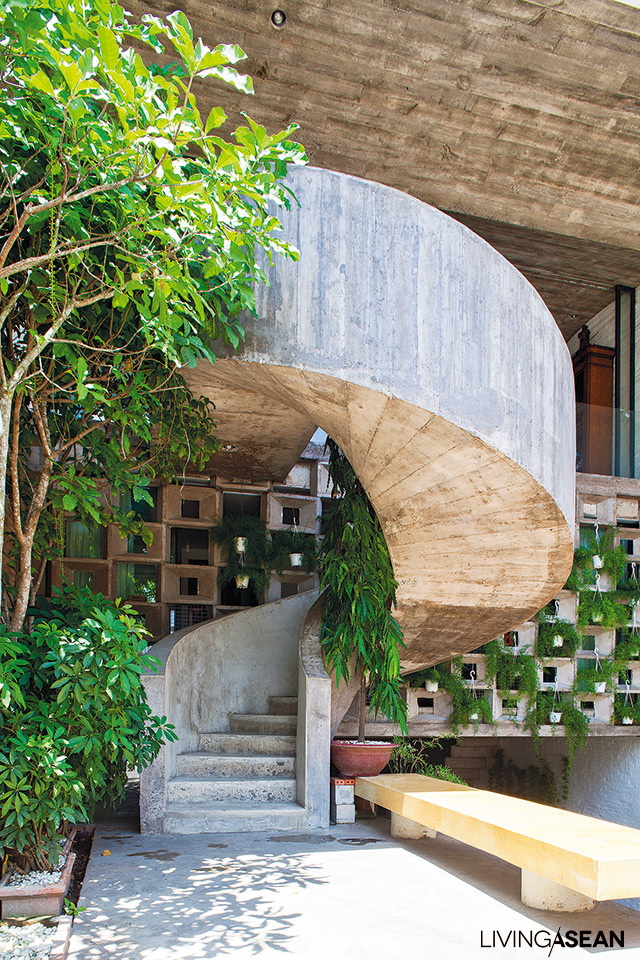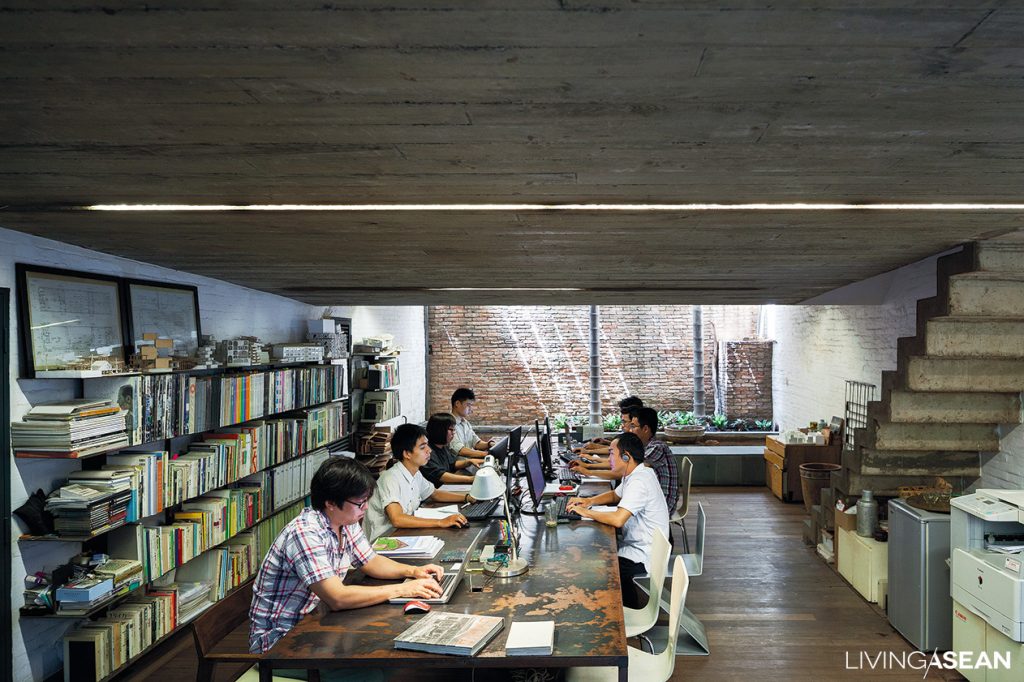 Shunri Nishizawa, architect and owner of this 5-story row house, designed the Nishizawa Architects office into the basement. Floors 1-3 are rented to a Vietnamese family with bedroom and dining room on the first floor, living room on the second, and more bedrooms on floor three. The Nishizawa family itself has its living room on the fourth floor and bedrooms on the fifth.
Levels from basement up to the fifth floor alternate between open and closed design, according to their use. Catching sunshine and natural breezes, the second- and fourth-story balconies are edged with small gardens.
This makes the tall building less constricted while allowing for easy air circulation from the front through to the back. Alternating levels extend out from the building's frame, floors above shading the ones below.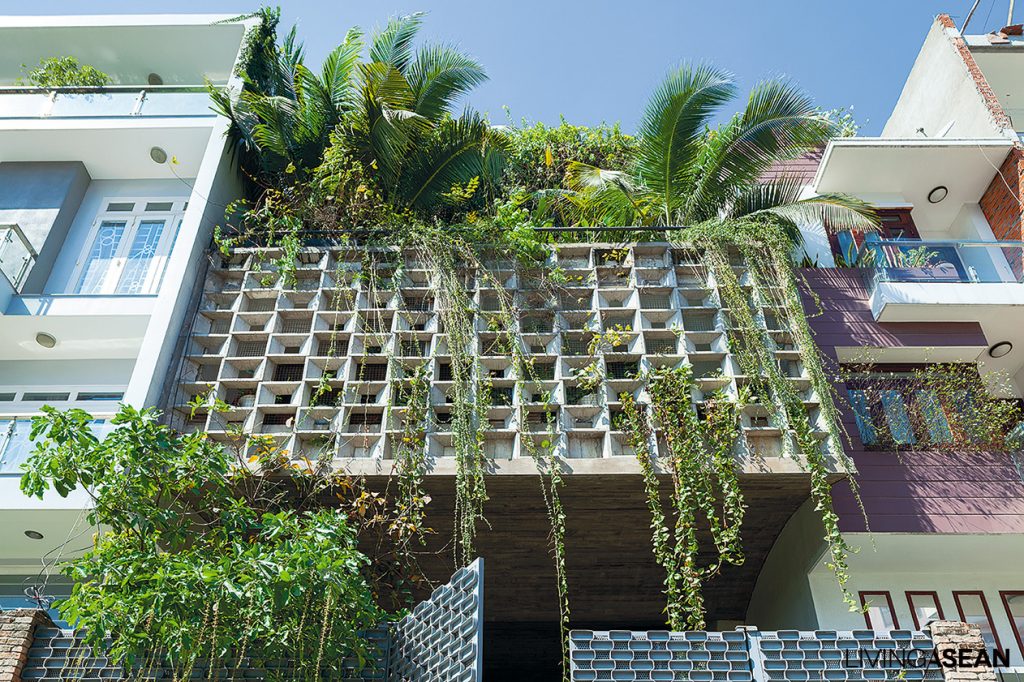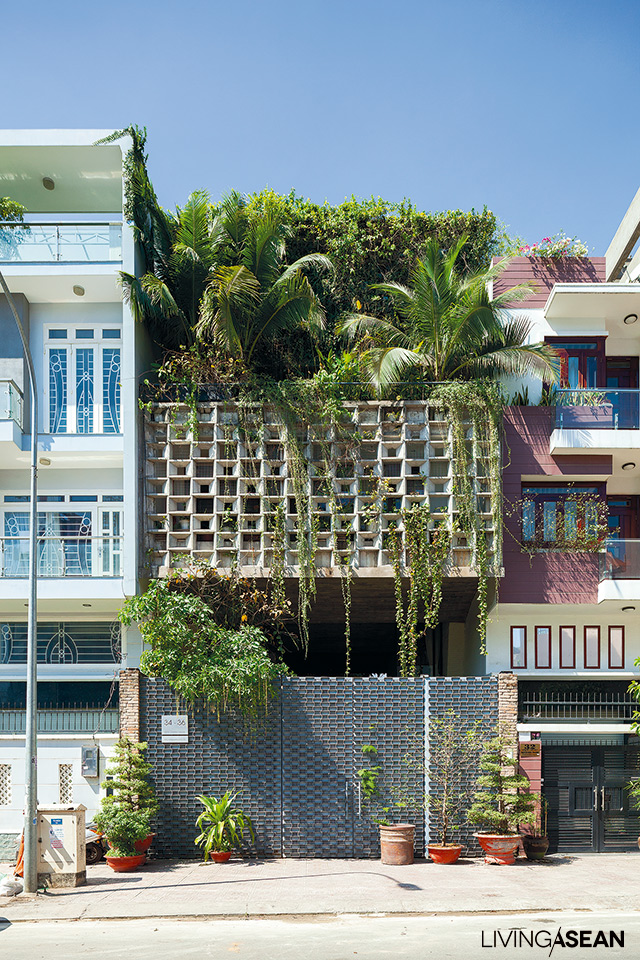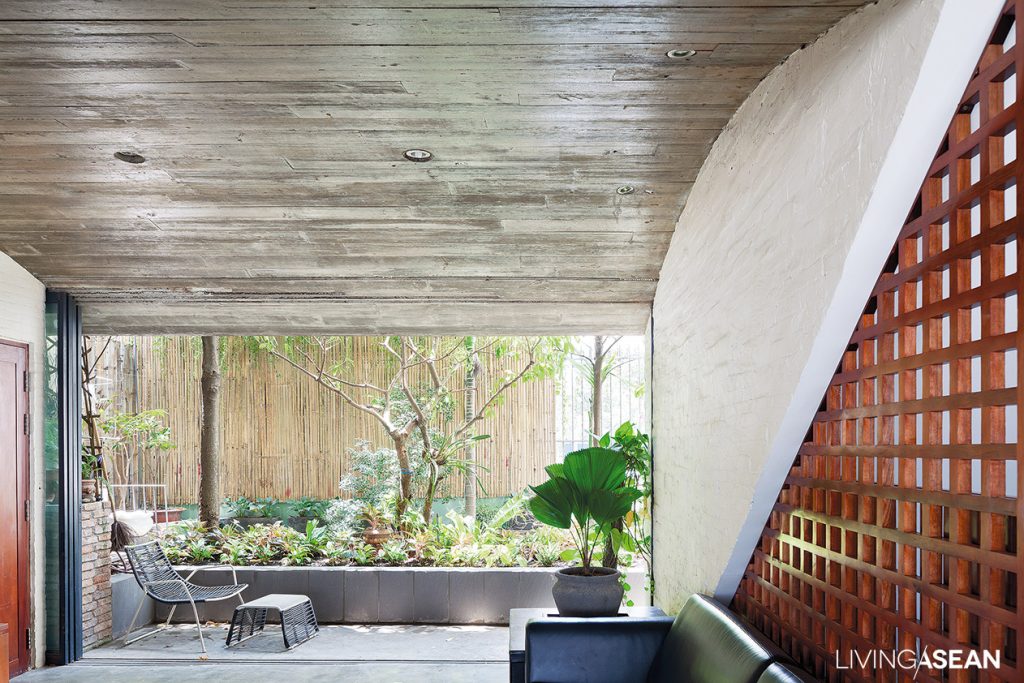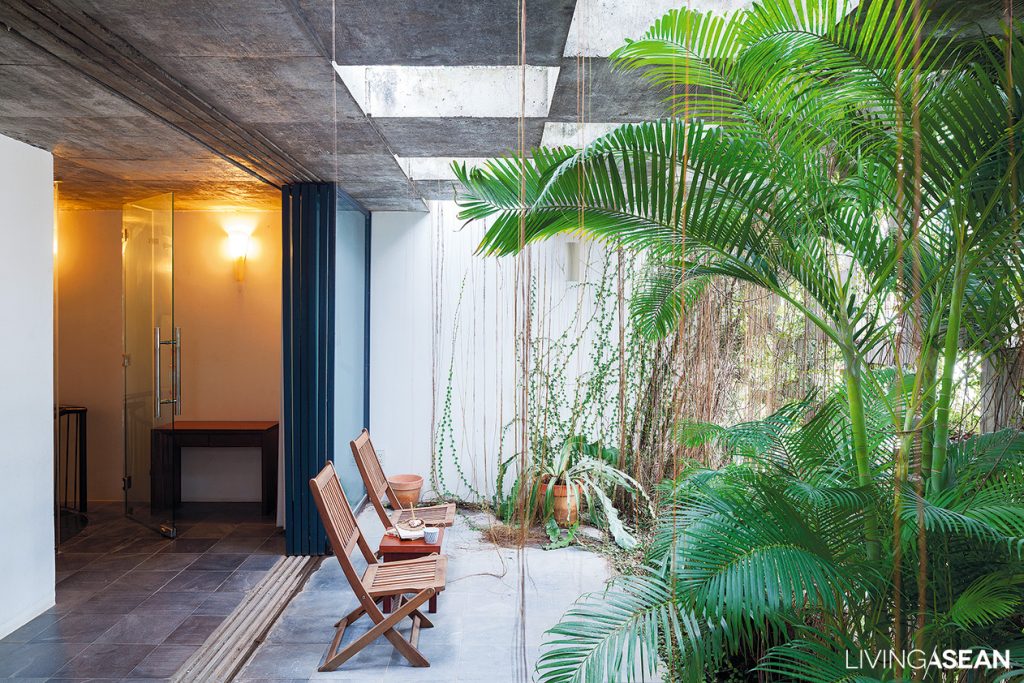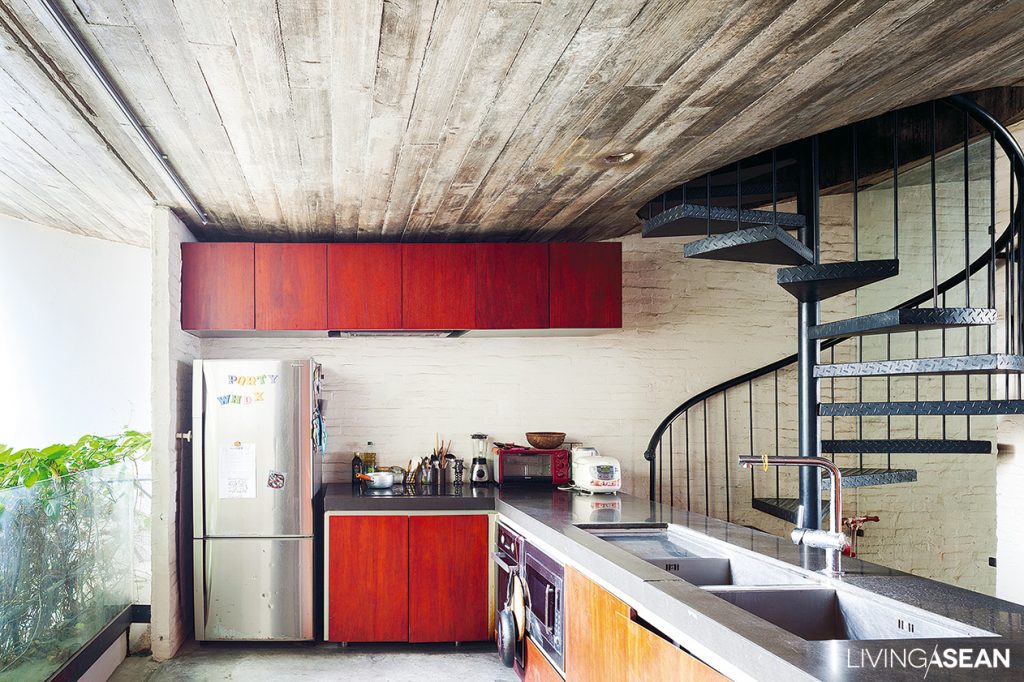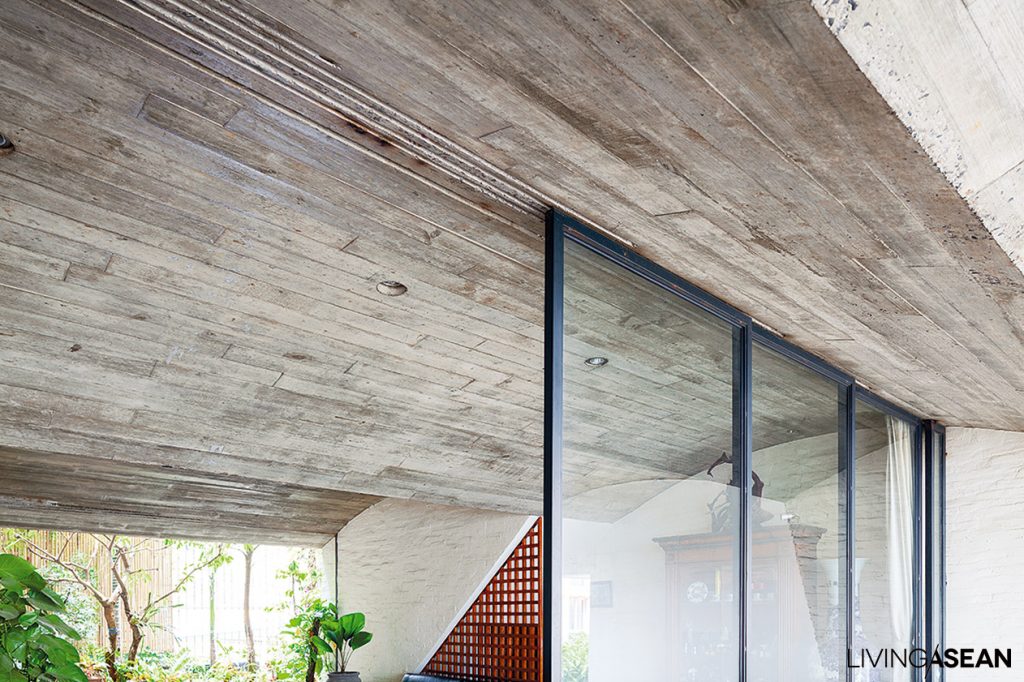 The small gardens also make residents feel relaxed, filter out intense light, and cool the breezes blowing through. Floors two and four feature concrete ceilings sculpted with curves rather than the harsh lines often found in concrete buildings, softening reflected light and creating the sensation of being in natural stone caves.
Shunri says, "This house shows a true combination of 'tropical' and 'modern' architectural design coming from understanding traditional living patterns in this hot, humid Vietnamese climate as well as how to set things up perfectly for contemporary life.
"It's safe and secure living with modern comforts such as air conditioning, yet still answers our need to be close to nature, with sunlight, breezes, and open spaces connecting to garden and plants right here in the house."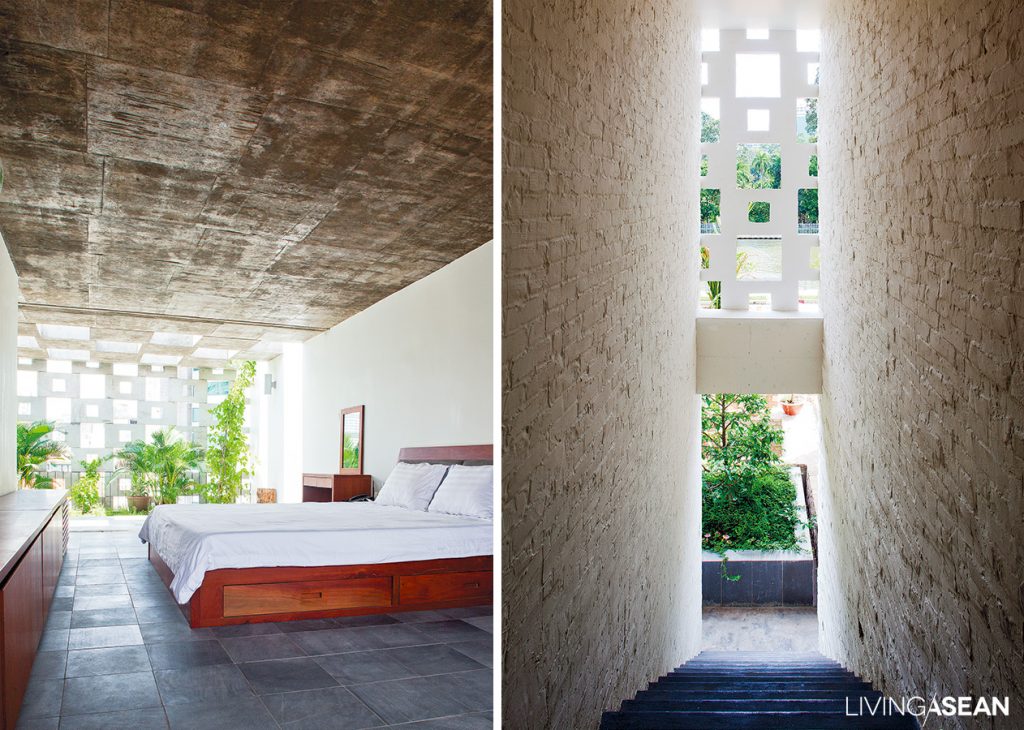 For versatility in design, Shunri draws on his experience growing up with multipurpose spaces common in Japanese homes. Areas such as the living room are strategically partitioned to block direct light and view, simultaneously giving privacy and an open feeling.
Hollow blocks, a popular Vietnamese building material, inspired the design of larger outside openings for efficient sun and rainstorm protection.
More than just comfortable living, this house offers a charming blend of nature and architecture, snuggled up to natural phenomena right in the middle of  Ho Chi Minh City.
This breeze blocks tropical house is actually much better described as a "house and garden" than simply a "building."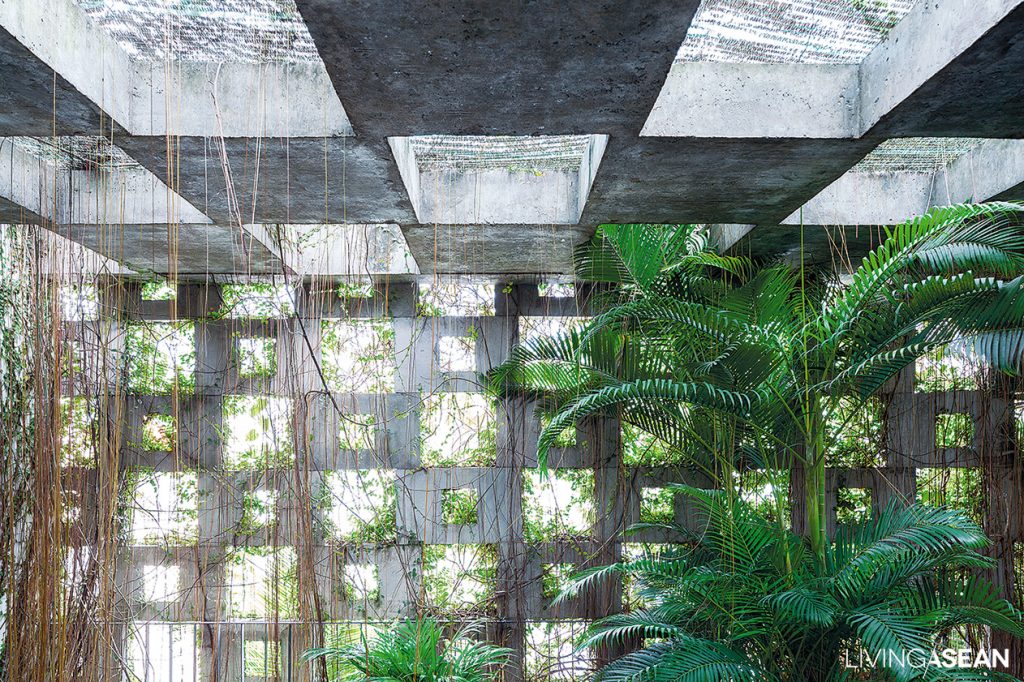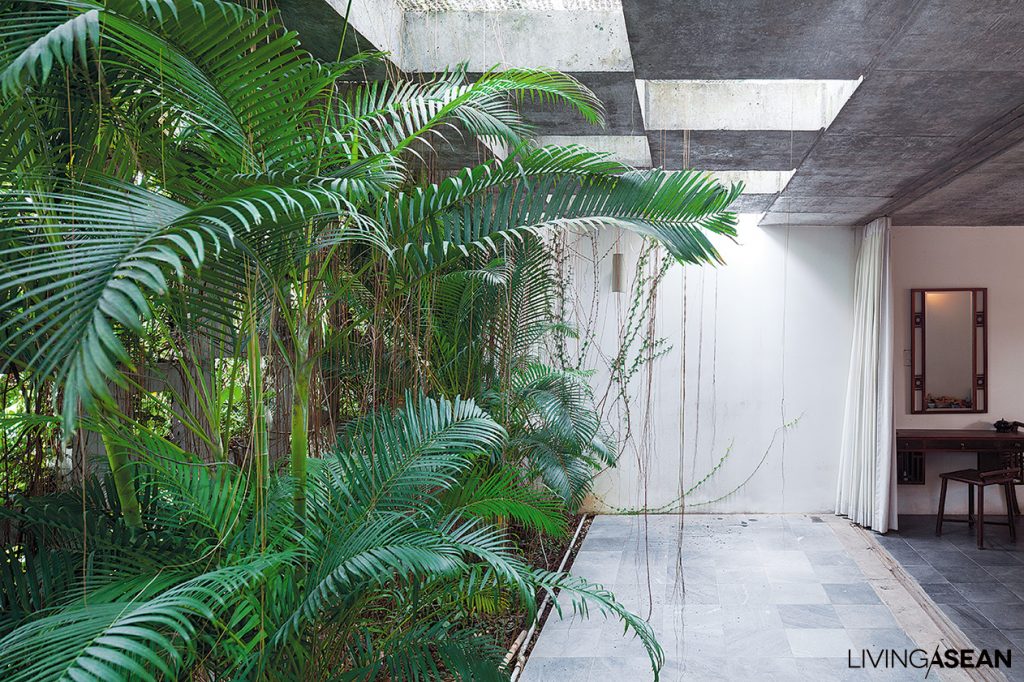 ---
Architect: Nishizawa Architects
---
You may also like…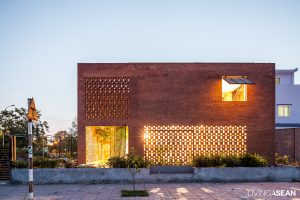 A Rectangular Brick Home For a Tropical Climate