Home offices are trendy nowadays. Given a complete makeover, a dull shophouse can transform into a fashionable home office like this one in Vietnam. Check this out.
/// Vietnam ///
Story: Block Architects /// Photography: Quang Dam /// Design: Đặng Đức Hoà of Block Architects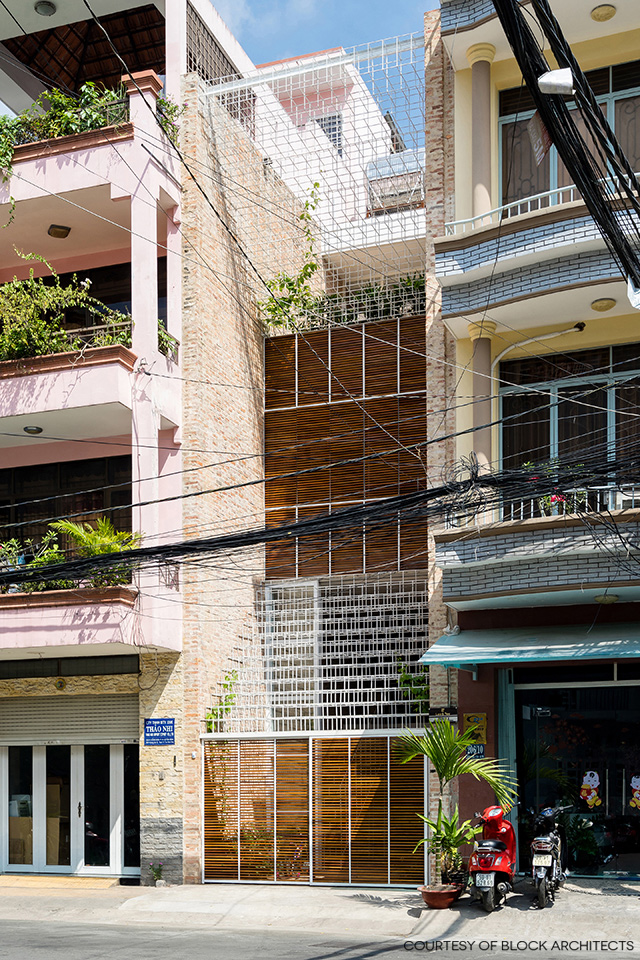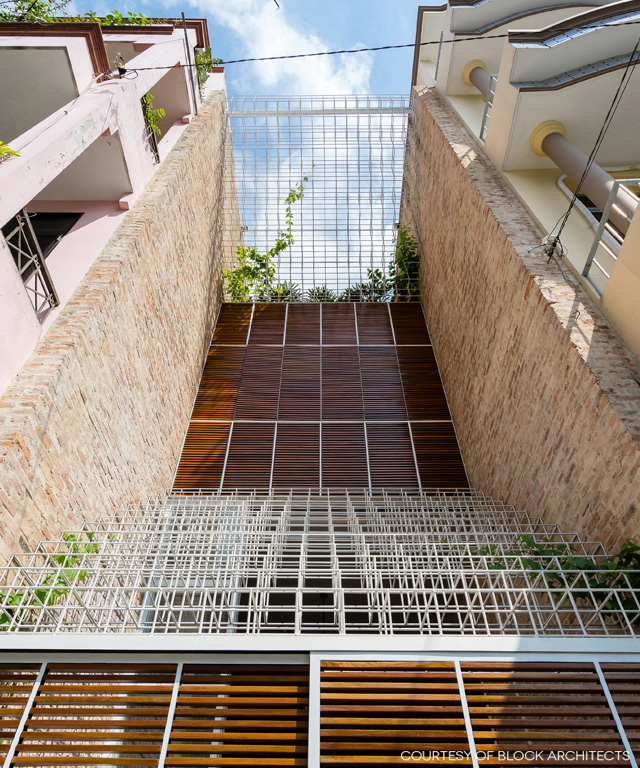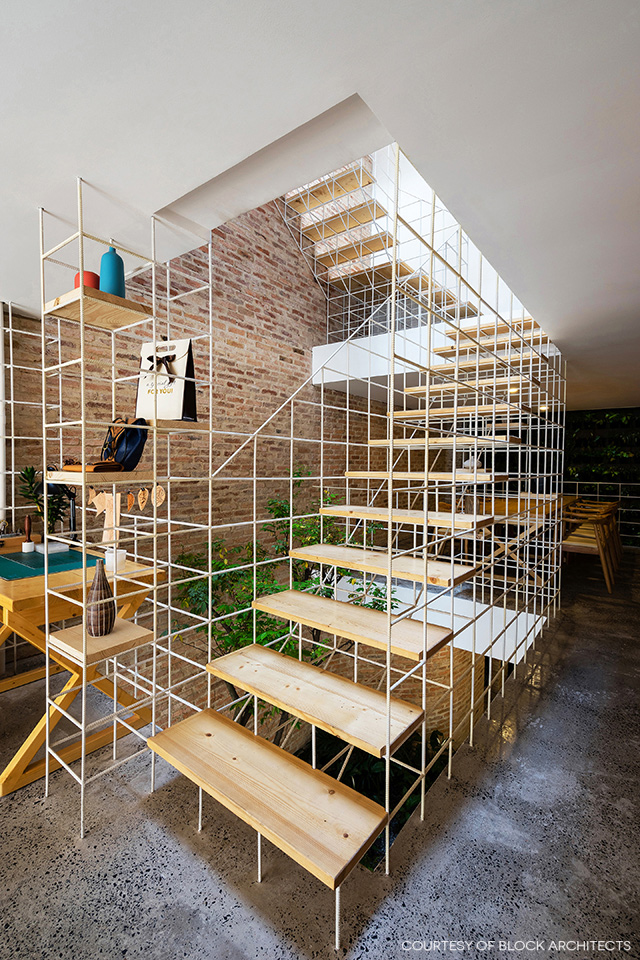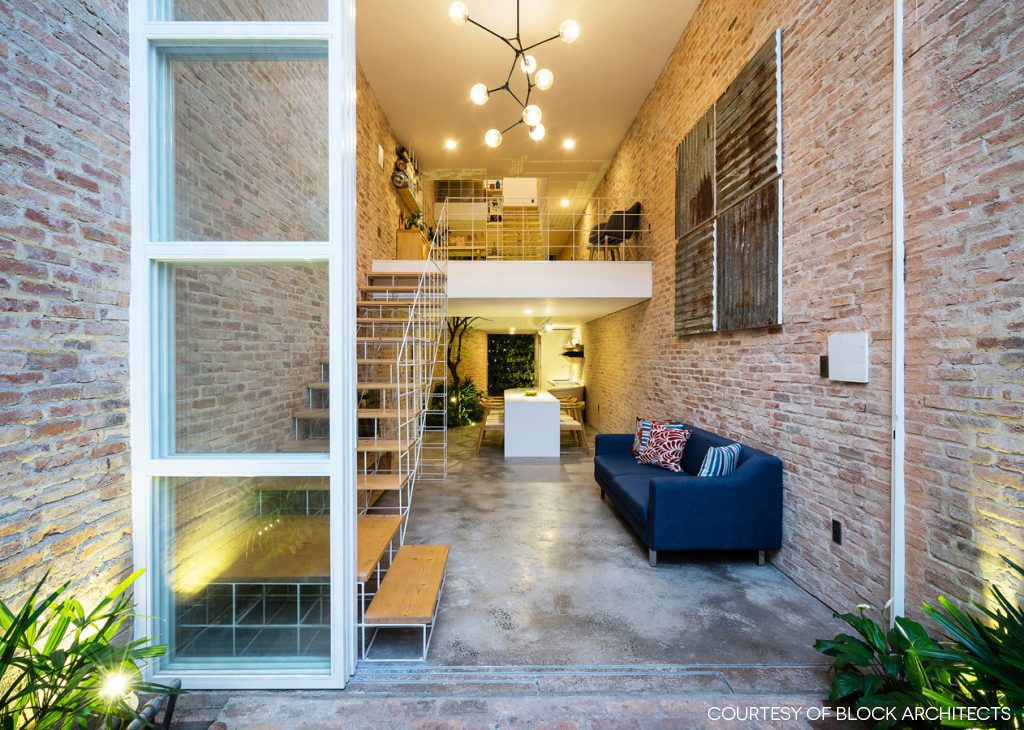 Clever design has transformed an unexciting shophouse in Vietnam into a home office that looked to be one of the trendiest.
"This house means everything to us because it is the fruit of constant efforts to pursue our dreams," said the homeowners, a young married couple with an active lifestyle. They just bought the shophouse and decided to give it a makeover. The new design incorporated living spaces and a home office with factory producing handcrafted leather goods.
"For a product to be successful, say a handbag, it takes many processes involving fastidious needlework," said the owners comparing their work to that of the architect. "Like meticulous craftsmen, the architect carefully puts together different parts to make a home, mixing old pieces with new ones, replacing unneeded features with practical ones, and relying on well thought-out plans to use every ingredient effectively, be it wood, brick, concrete, metal or even trees."
That explains the elaborate structure that makes the new front façade. The sight is reminiscent of a giant labyrinth of fine needlework, albeit crafted of concrete and steel. Parts of the walls and flooring deemed to be unnecessary were removed to make space for new ideas. The redesigned front and rear facades showcase a multitude of steel cube shapes welded together to look like a web of fine threads being "sewn" together to fill the gap between two side walls. The welded steel rod paneling was painted white and decorated with green creepers. Despite its slender appearance, the design is strong enough for home protection, not to mention a light and airy feel it brings.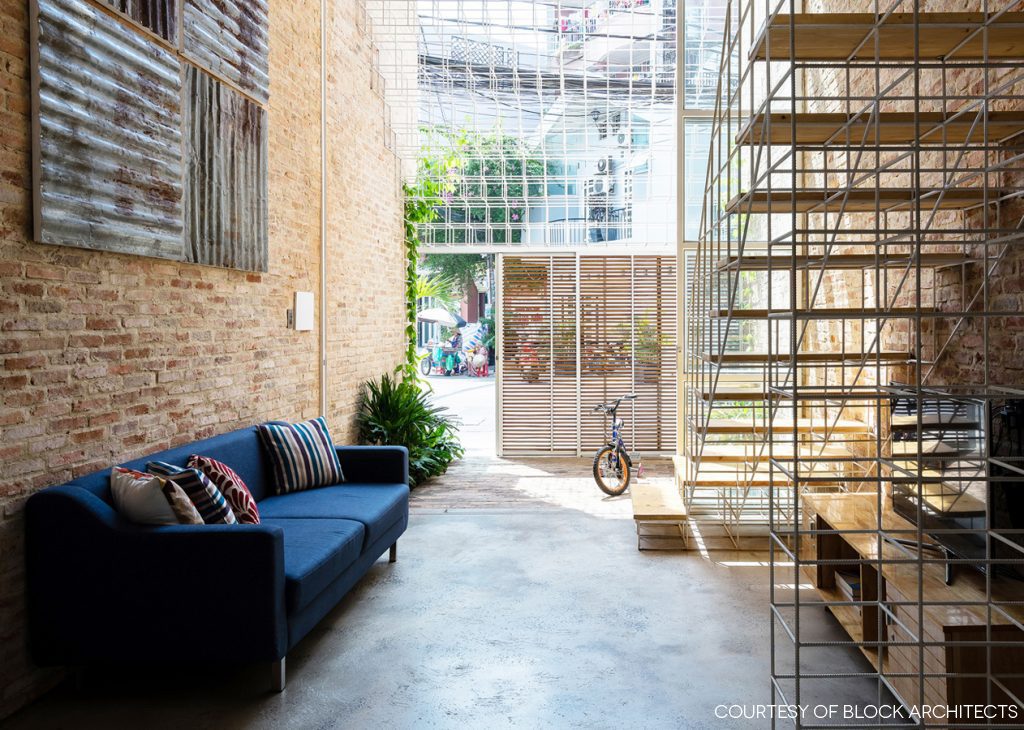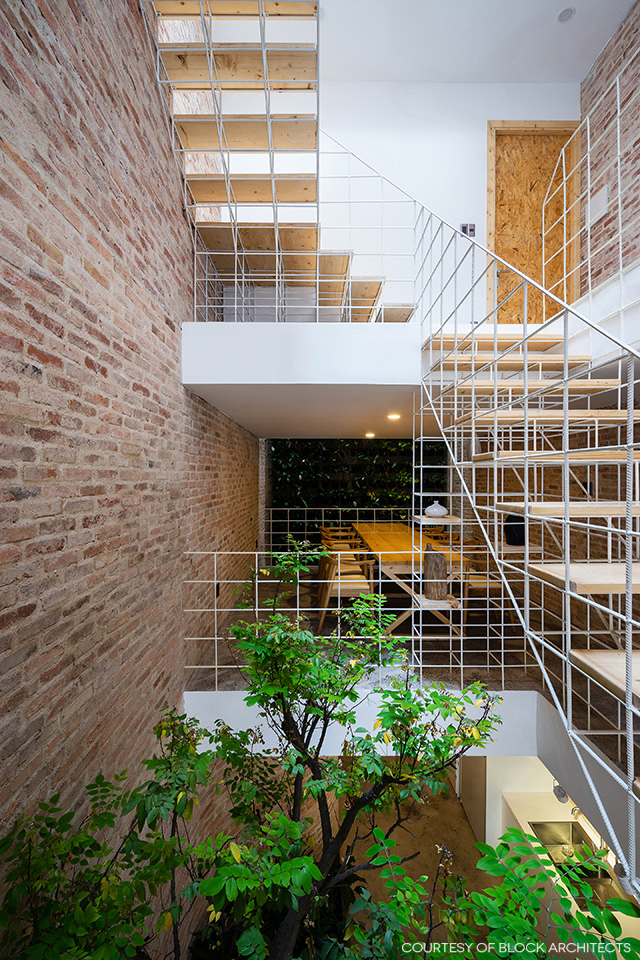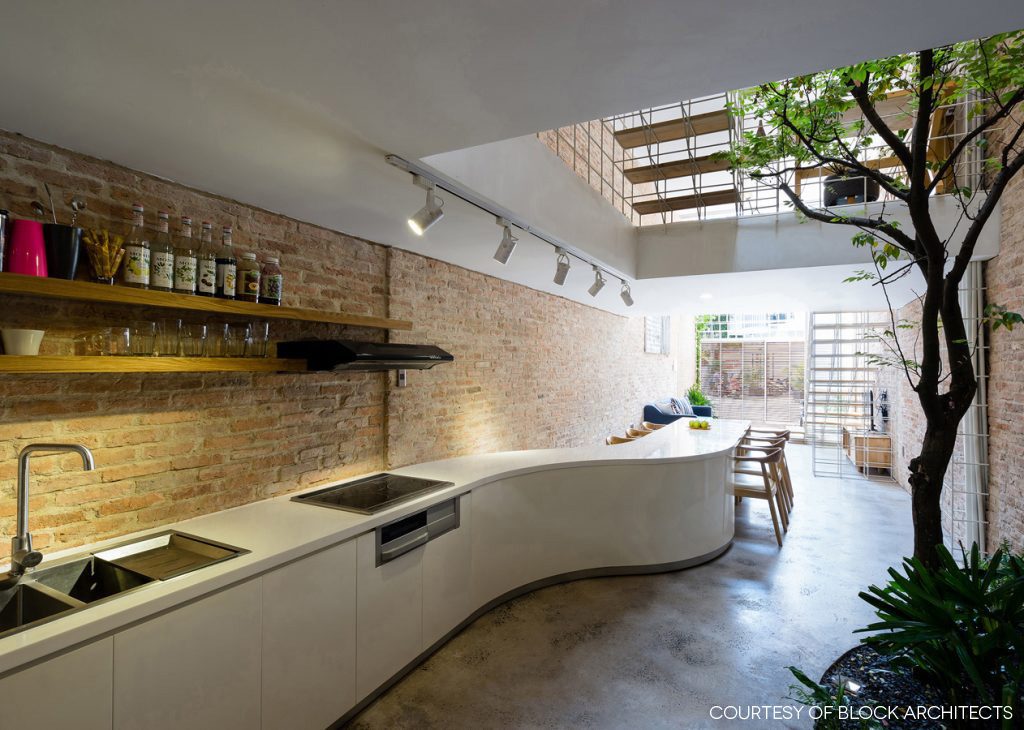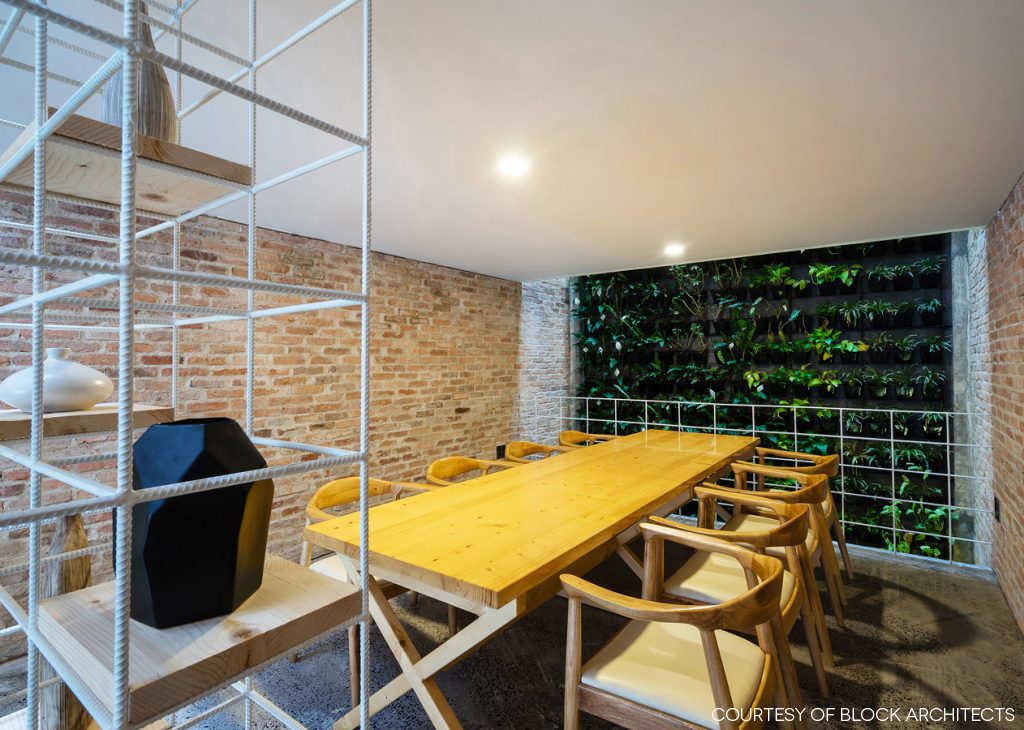 Inside, the old concrete stairway was removed to let natural light reach all the way to the lower floor. A new set of airy stairs with no risers was put in place instead. For a lightweight look, stair railings were crafted of steel rods painted white with wood treads in complementing shades. The uplifting design rendered the staircase looking as if it were hovering above the floor. In the kitchen and dining area, a long curvy counter stands in contrast to the stillness of rough red brick texture on the wall.