A drab and gray concrete exterior belies a loft house's exciting interior rich in eclectic styles. Check it out.
/// Thailand ///
Story: Panchat Changchan /// Photography: Rittirong Tongjunsuk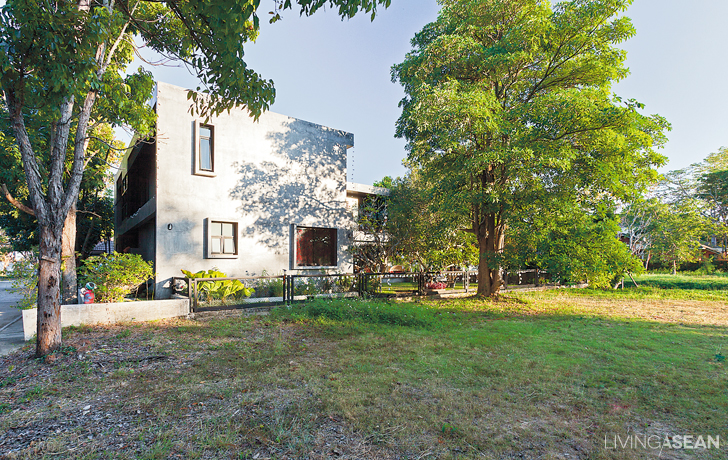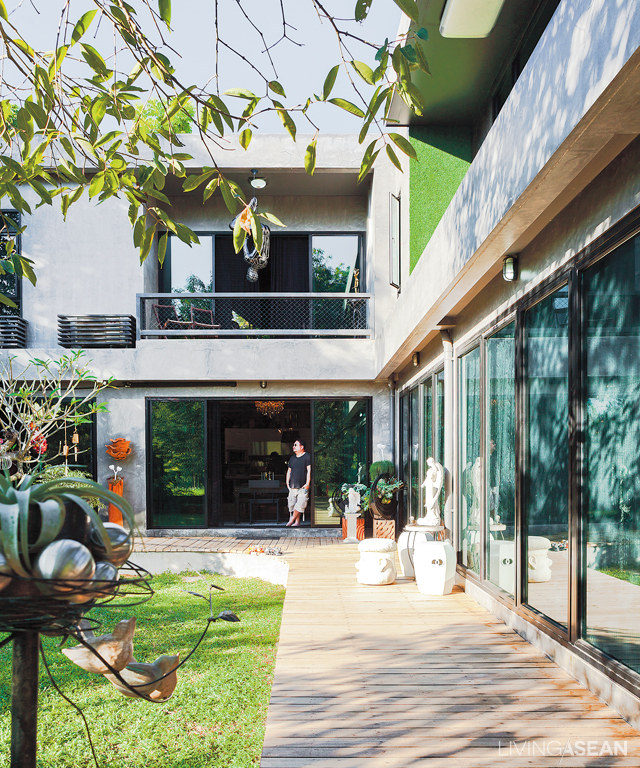 Inspired by simple living as a lifestyle choice, the homeowner can still recall leaving behind the chaos of the workplace and heading for the North. He puts in a dream home in Chiang Mai, where life begins again as farmer. His is a simple L-shaped loft house. Charcoal powder is added to the mix to create concrete wall textures in dark shades of gray. But that is not the only thing unique about it.
Inside, each room showcases an original decorating style. The living room shows signs of a tilt toward vintage décor, among them a wall-mounted mirror in a French-style frame. At the center an elegant marble coffee table stands in front of a red sofa with butterfly chair in matching hues. The set was bought from a Paris flea market. A kitty-corner from it stands a glass-front armory filled with souvenirs from theaters around the world. Black stage curtains at the entrance conjure up images of an opera house foyer.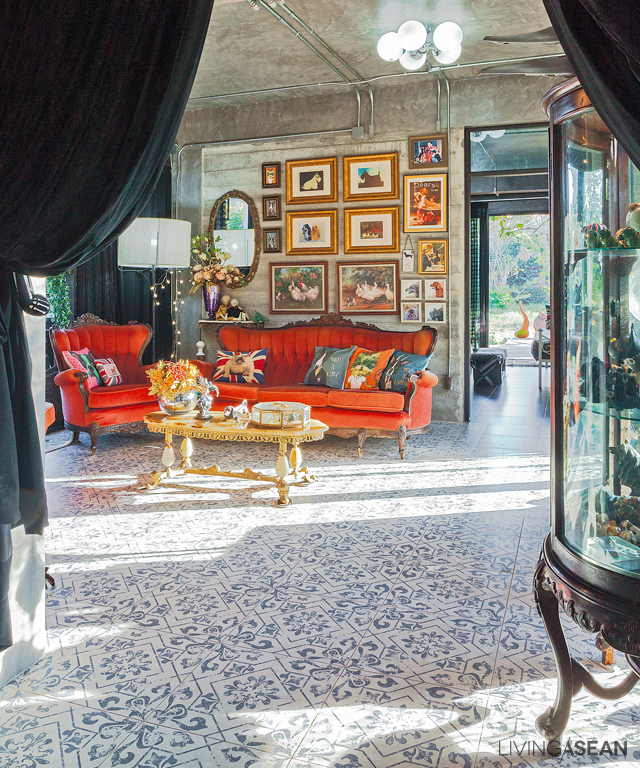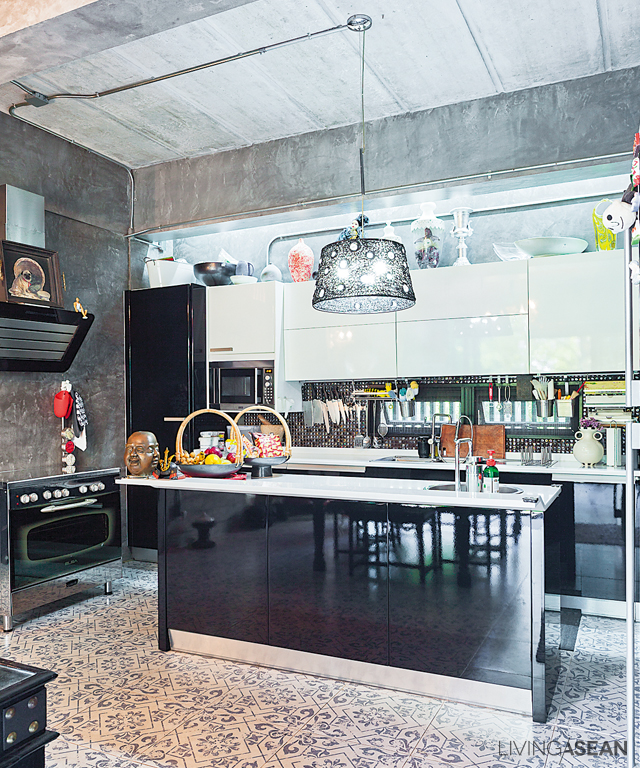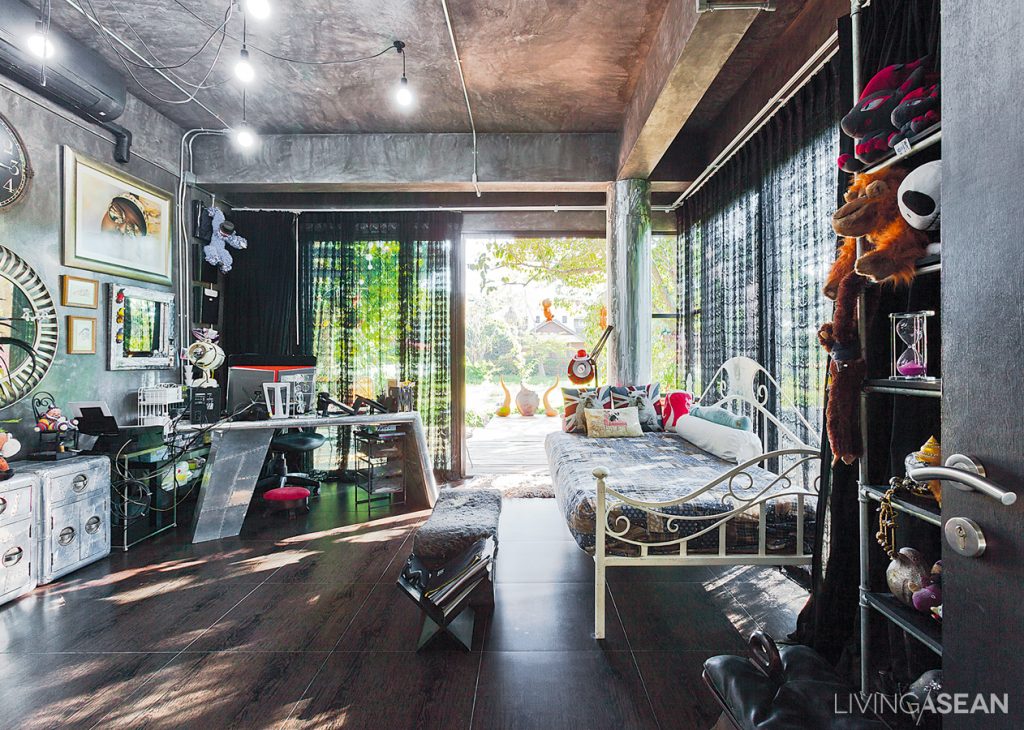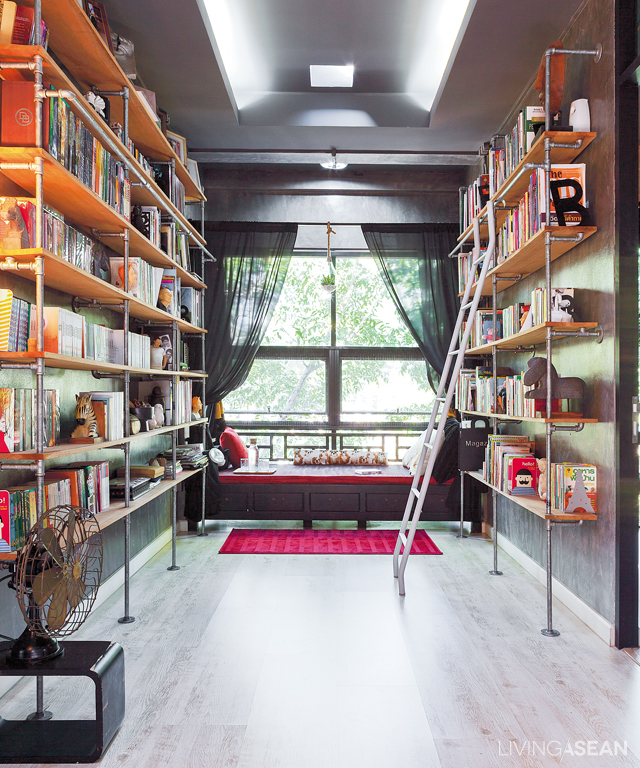 The modern workspace says a lot about the homeowner's passion and a lifetime of journeys. The work desk is made from a section of an aircraft wing that comes coated in nickel. A set of silver color chests of drawers accentuate the cozy appeal of the room. Close at hand, the reading room speaks to the industrial loft style. Book shelf poles and brackets are made of water pipes adapted for a different use. The emphasis on repurposing is inspired by a clothing store in New York.
"This is the first house that meets my expectations in every detail," said the owner. "I did the decoration at my other houses in Bangkok too, but because they were move-in ready homes, design choices were limited. Here I had the freedom to mix and match all the ingredients and styles myself. I'm very proud and very happy."