The nature and the residents are mutually benefited from the symbiosis design.  
/// Thailand ///
Architect: Thitiwoot Chaisawataree /// Photo: Sitthisak Namkham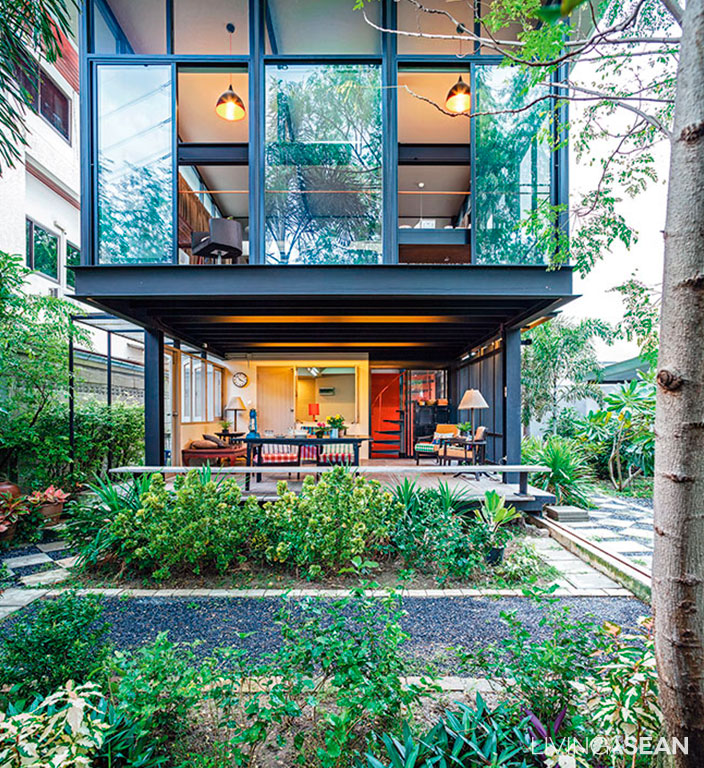 The owner is an architect and professor of architecture at Kasetsart University. He has this to share with us: "Mom and Dad wanted to remake the storage building at the rear of their home into a relax room capable of accommodating visiting friends and relatives. The renovation plan called for dismantling parts of the building that were not needed, including window frames and steel barriers. The plan also envisaged reusing materials left over from previous projects, such as hollow cement blocks, glazed tiles, electric switches and power outlets, paint, cast iron ornaments, spiral staircases, and steel rod fences. That was how this house came into existence.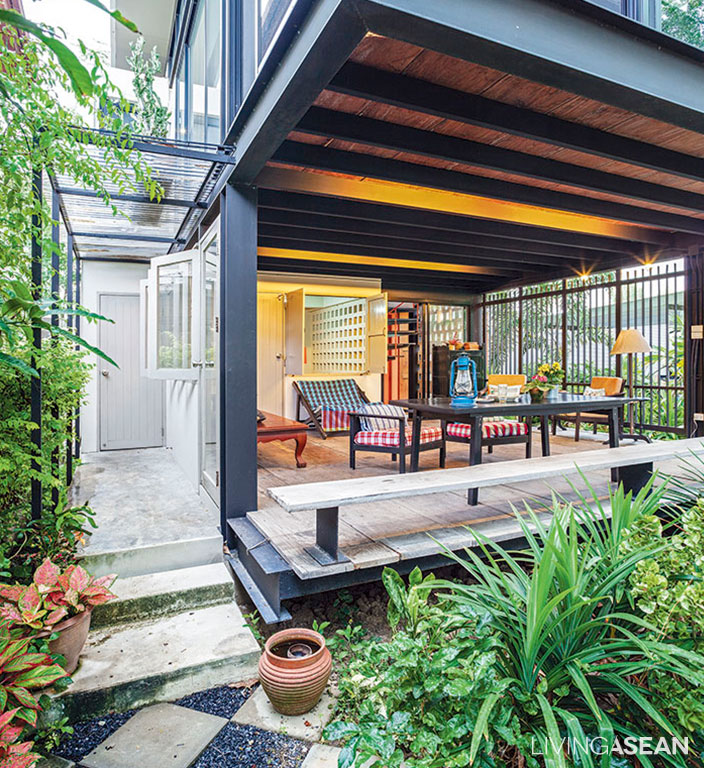 The Modern style house is a part of his childhood home. To reduce humidity and promote air circulation, the floorboard is raised up from the ground as a house on stilts. Hardwood Flooring materials are rare. The owner bought them used and had kept them for eight years. The rare plants came 20 inches wide, 2 inches thick, and 5 meters long. The plan dictated that none of them could be cut. The good thing about old wood is low humidity and less susceptibility to insect attacks as well.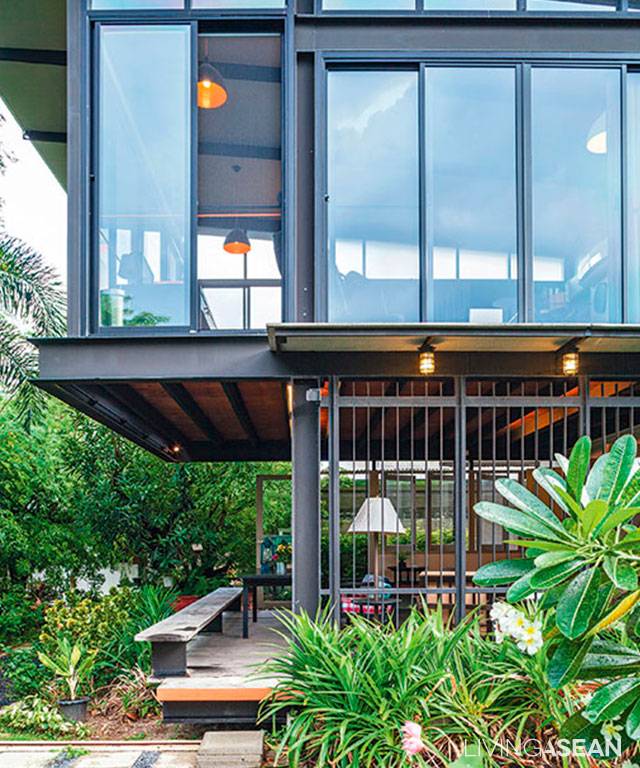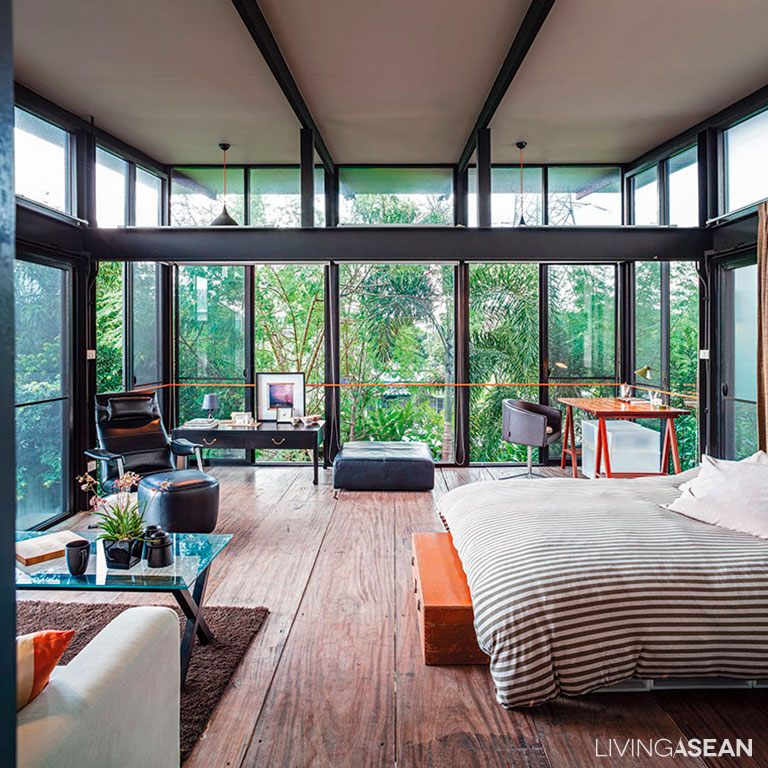 "The sitting area is quite airy, despite lower-than- normal ceilings, about 2.30 meters. Thai style homes are about creating living spaces that are well connected with the environment rather than adding decorative details. That said, a box-shaped house can be remade to benefit from such design ideas." The second floor, accessible via a stairway that lies outside of the first-floor hallway, consists of a bedroom, sitting room, workspace, and bathroom."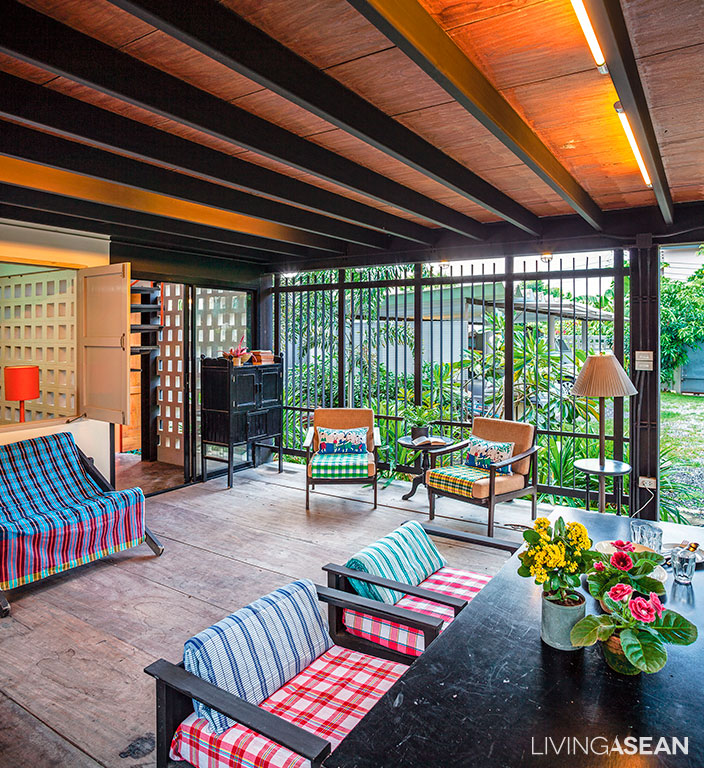 Commenting on urban homes, the owner says:
"I notice that nowadays we are facing many limitations in trying to incorporate the environment as an integral part of home design. Somehow we have moved away from nature, and in the process become more energy dependent for all kinds of things, such as air conditioning and heat shielding."
"We appear to be more interested in aesthetics of the exteriors than reaping the full benefits from a good design that protects us from the elements. After a while, as we discover the house is ill-suited to our needs, we resort to adding more living spaces. Plans that are not well thought out may result in unsightly appearances."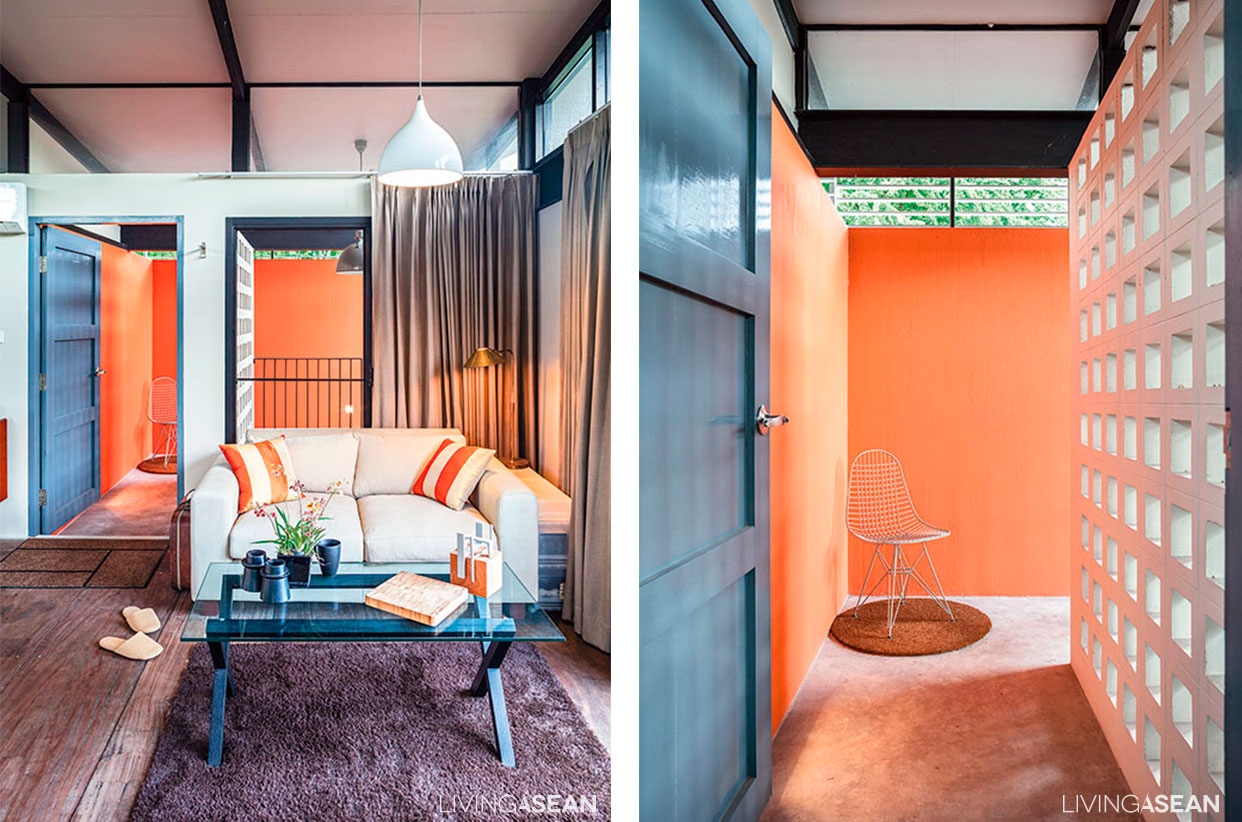 "Homes suitable for the Thai lifestyle should be ones that effectively respond to the needs of residents. Functional areas should be flexible and conducive to future add-ons if need be. Meantime, the kind of hot and humid weather in Thailand should be taken into account when designing a home. A comfy interior comes from a good design that stands in symbiosis with the natural surroundings. Well-thought out floor plans promote good air circulation, protect against the elements, and it is a good idea to avoid materials that hold excessive amounts of heat."