Baan Gongsi, the home is built based on Chinese heritage in architecture mixed with defining features that are characteristic of the traditional Thai style home. The perfect visual blend is the brainchild of Pongsakorn Tumprueksa and Nattanan Pokinpitak of the

Arsom Silp

Institute of the Arts.

/// Thailand /// 

Story : Supachart Boontang ///

Photos : Soopakorn Srisakul and Arsom Arch Community and Environment Co., Ltd. A division of the Arsom Silp Institute of the Arts ///

Architecture : Arsom Arch Community and Environment Co., Ltd. A division of the Arsom Silp Institute of the Arts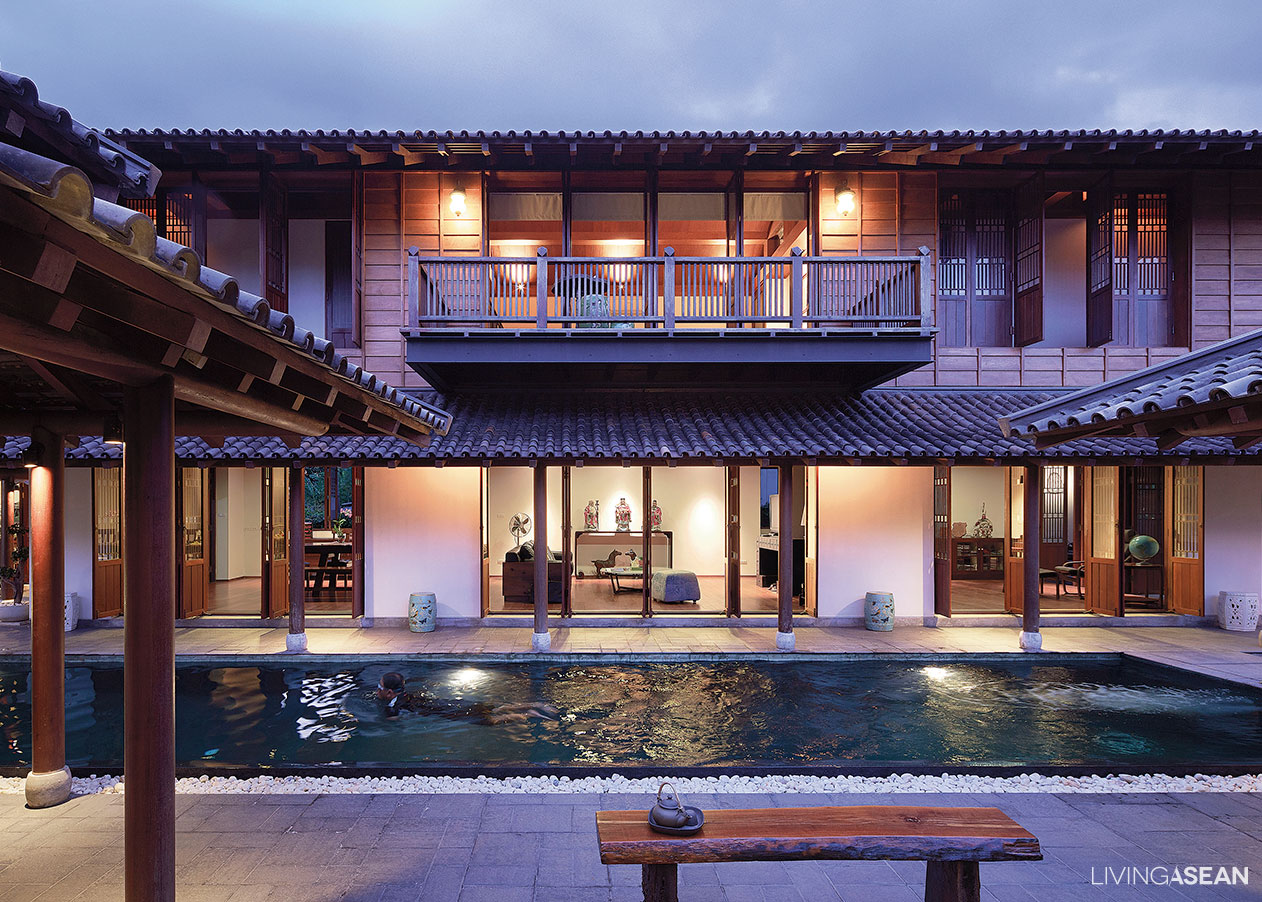 Known as " Baan Gongsi " the handsome home embraces the concept of extended family living along with peaceful coexistence with nature. Thais of Chinese descent, the homeowners Thianchai and Noree Niyom want to perpetuate a traditional lifestyle that values family sharing and mutual benefits. Thianchai's sister also lives in the same compound.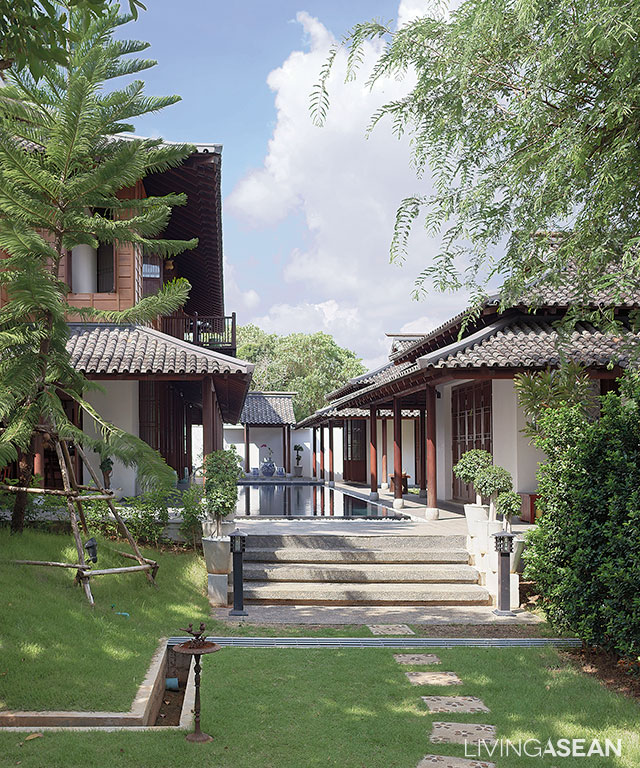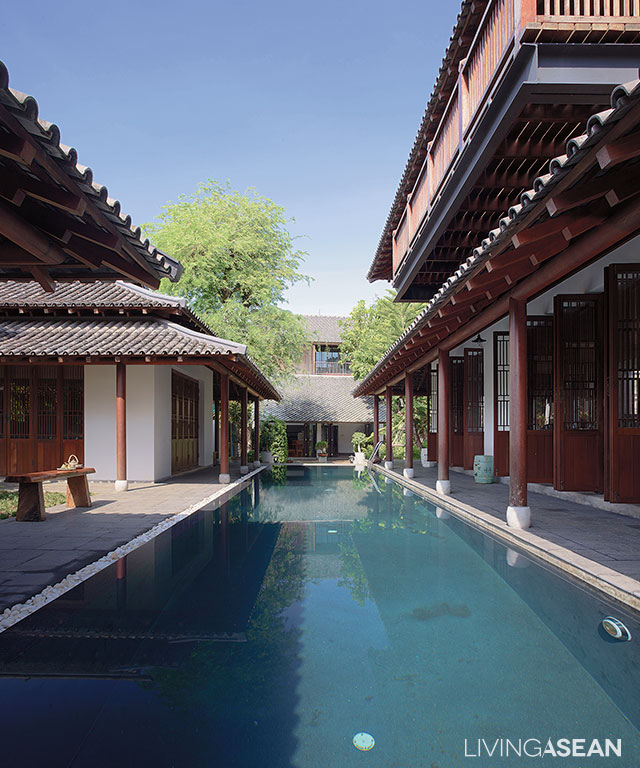 The design features a Chinese architectural feature known as "Court House," which relies on a central courtyard as the main engine driving air circulation by natural means. The well-conceived design ensures the home fits in well with the hot and humid climate of the region. Its floor plan showcases a cluster home design similar to that of the typical Thai-style home of olden days. The main villa and nearby annexes are set around the center court. The sprawling design allows a healthy dose of morning sun to pour into the interior living spaces. At night the courtyard is aglow with moonlight.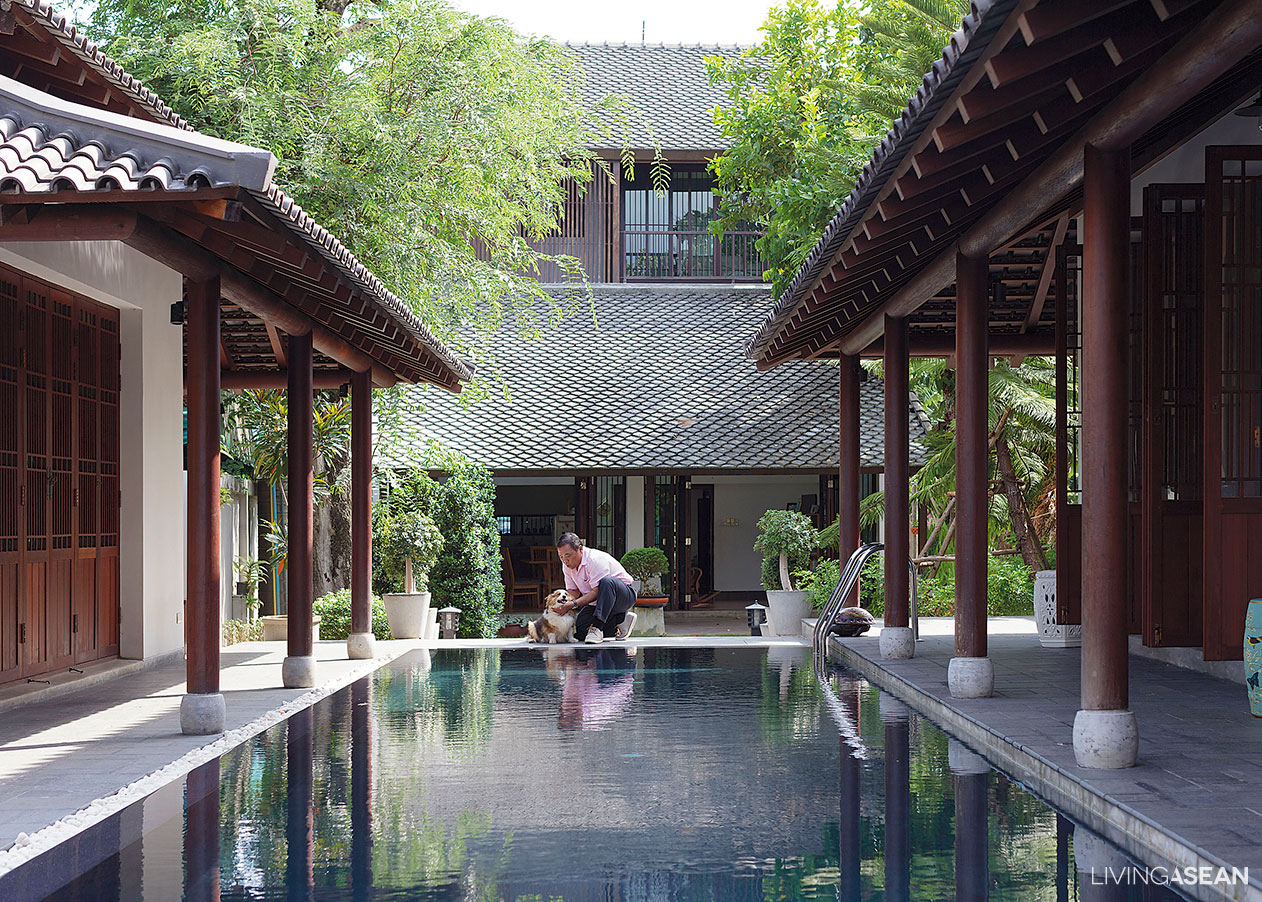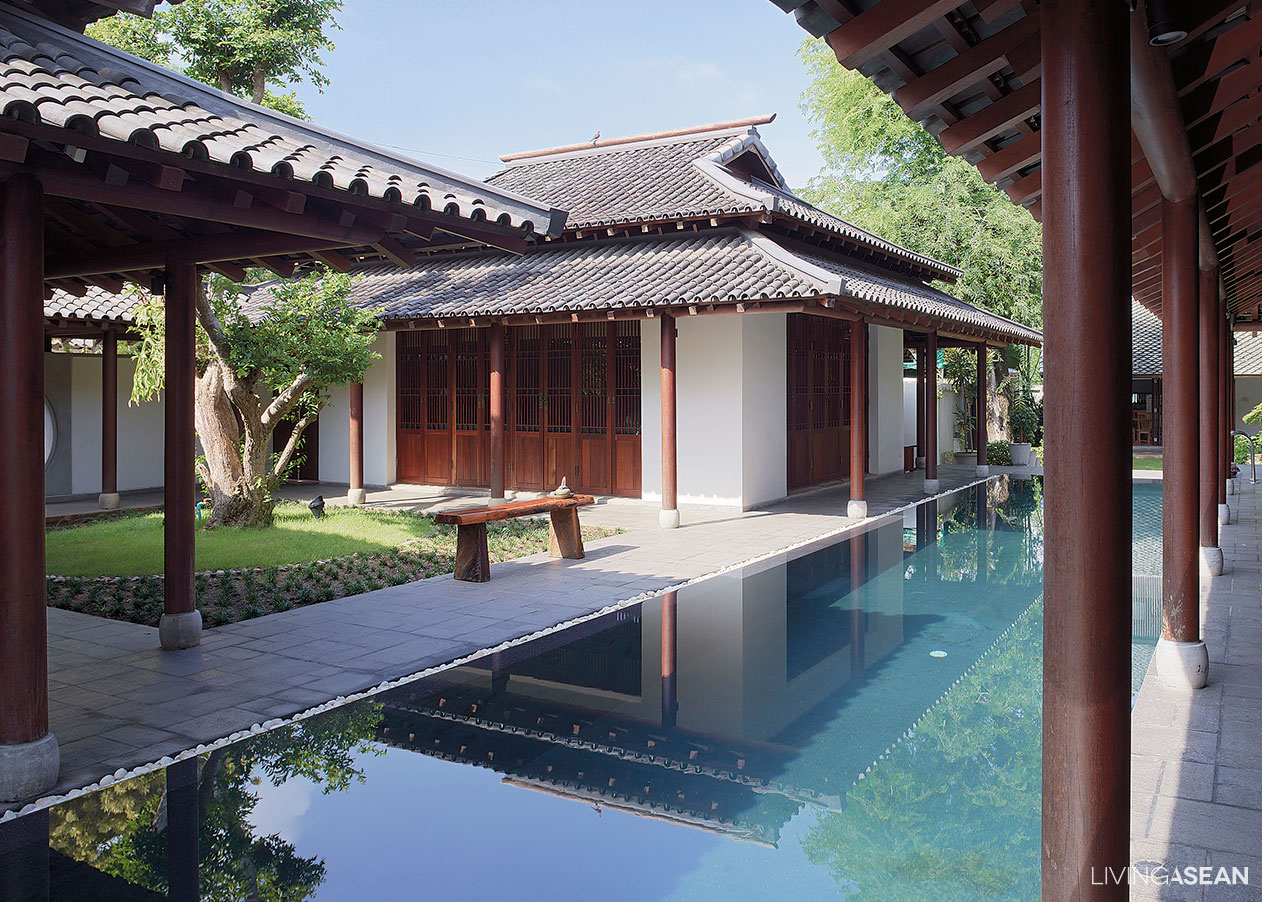 The center court is referred to as "Heart" of the cluster home design. It brings joy into family life and supplies every part of the house with fresh air. There is a stone paver patio by the ancestral home that serves as a venue for morning tea. Nearby the center court swimming pool means the health benefits of good exercise are there for the taking. Overall, it is a piece of architecture designed for the salubrious lifestyle of an extended family.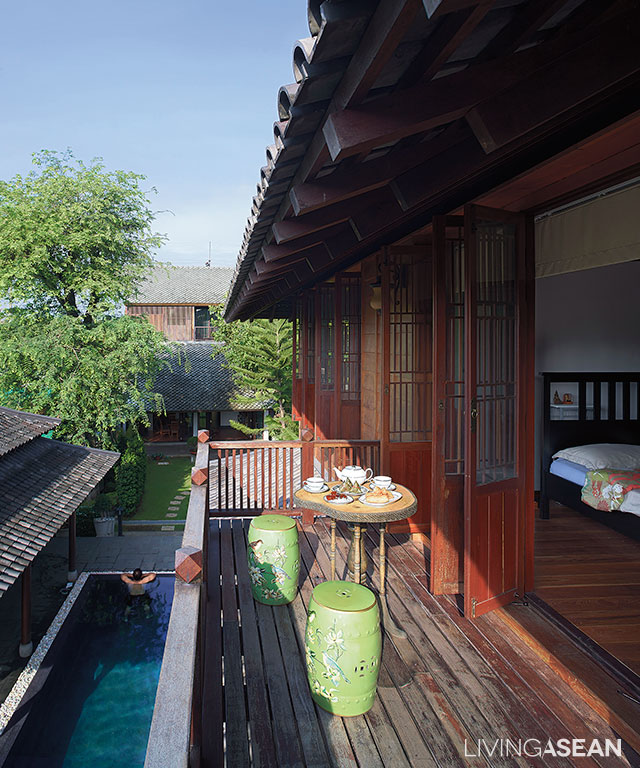 From a security perspective, the home is well crafted and based on an interesting access floor plan, which ensures privacy is protected. Well thought out plan offers smooth transition from one area to another. There is a Welcome Court with patches of greenery where guests are met upon arrival, followed by a stone paver patio leading to the Moon Door, which is the house's main entrance. From there stone paver walkways provide access to the main villa and nearby annexes. The center court itself lies protected by a lacy canopy of mature trees making this visit a warm and enchanting experience. Because it is nestled in the city center, the home relies on plenty of lush greenery to protect it from noises and air pollution.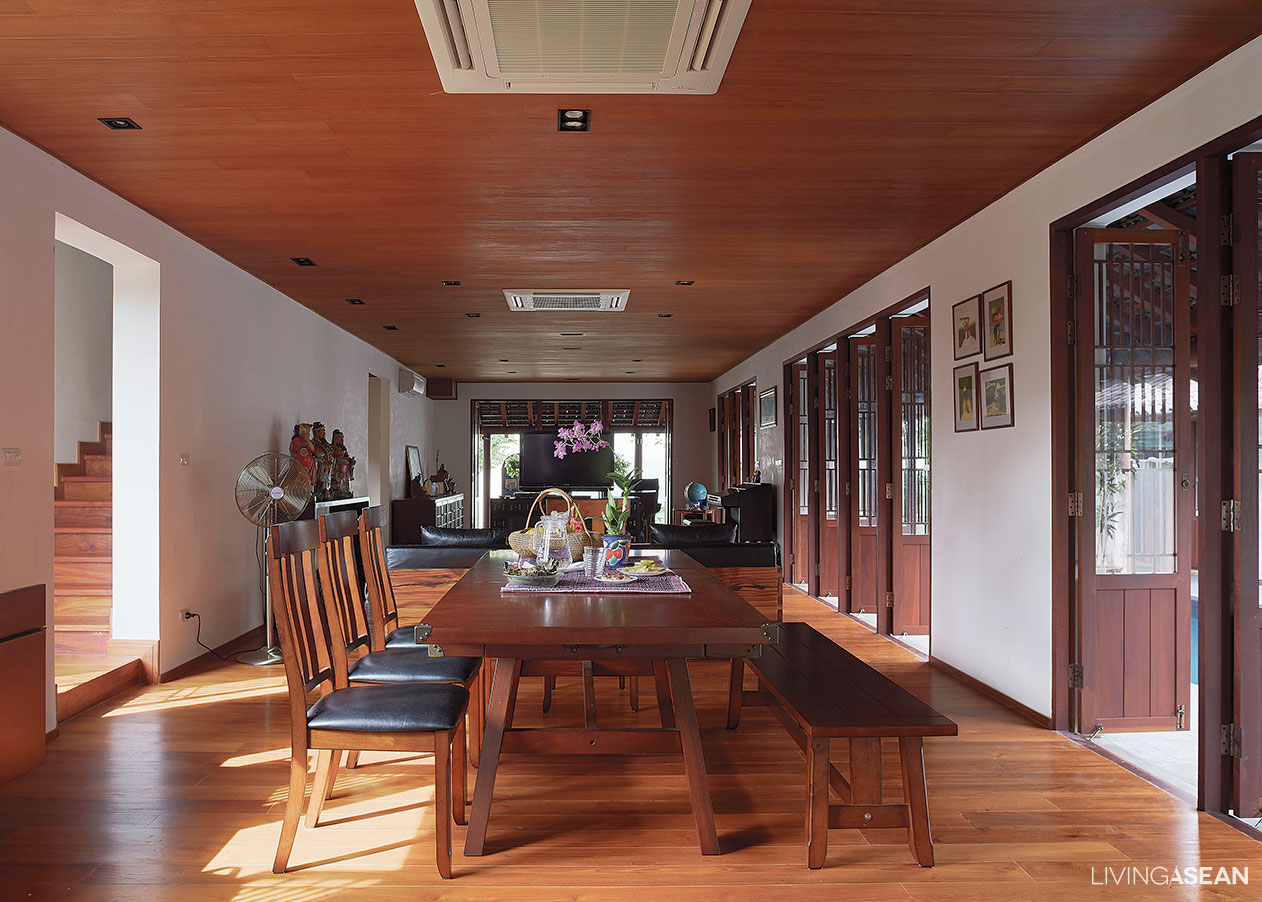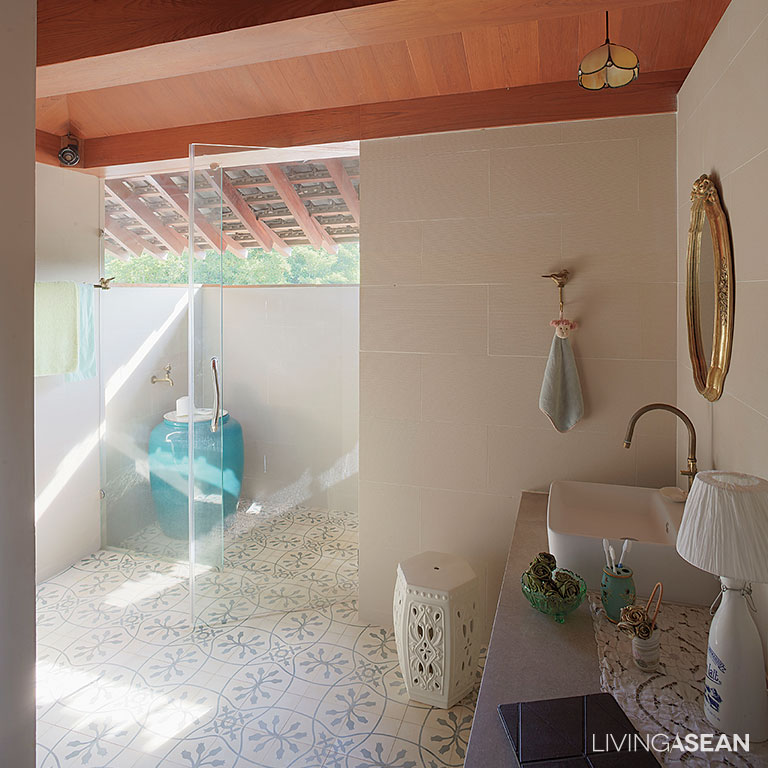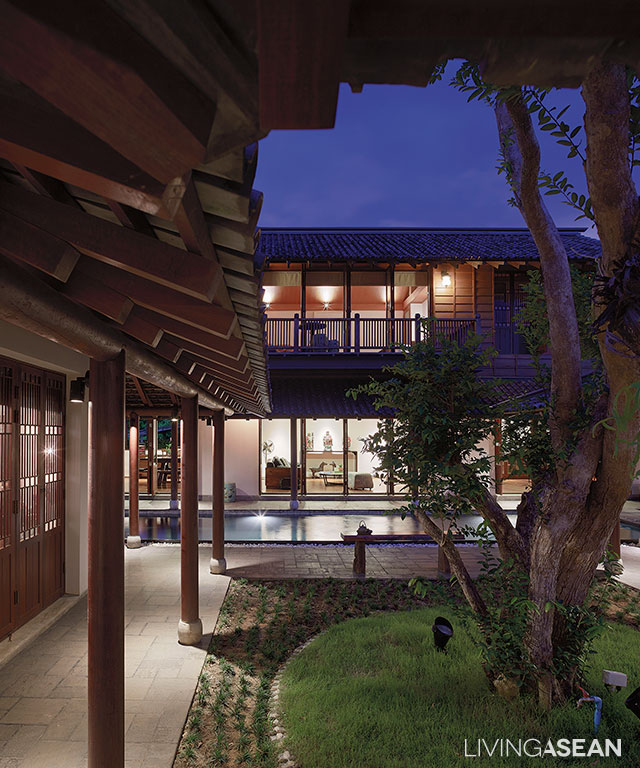 Real wood is one of the most outstanding features here. What makes it aesthetically pleasing is the gracefully upturned roof that is characteristic of Chinese architecture. All things considered, it has been a wholesome destination where nature and culture coexist in peaceful harmony.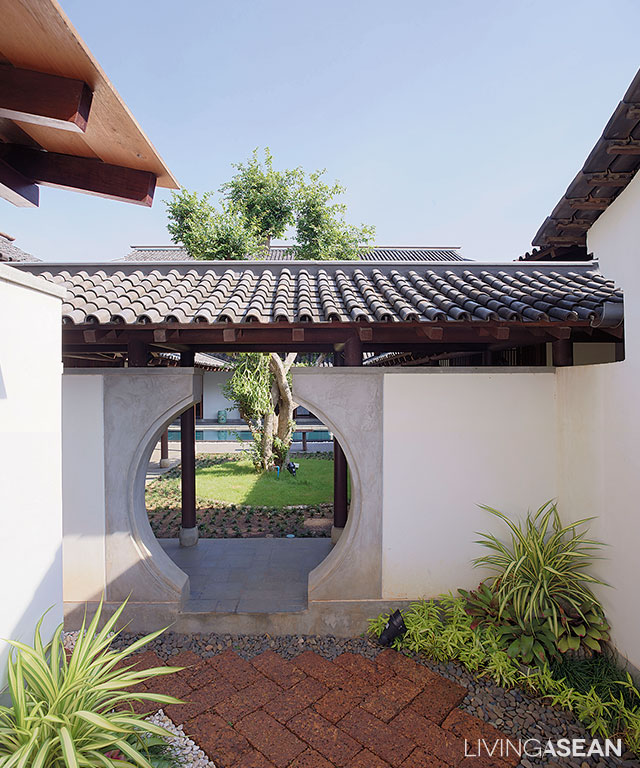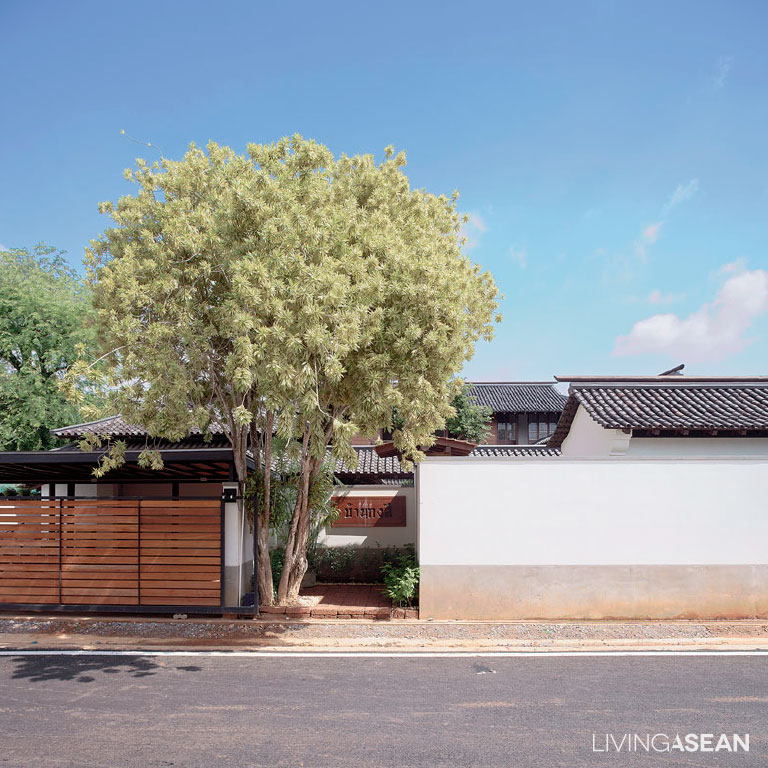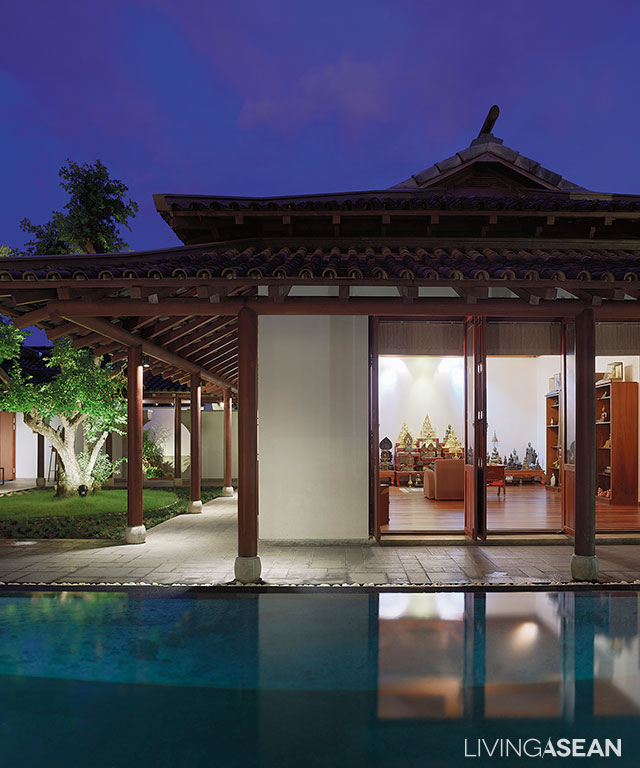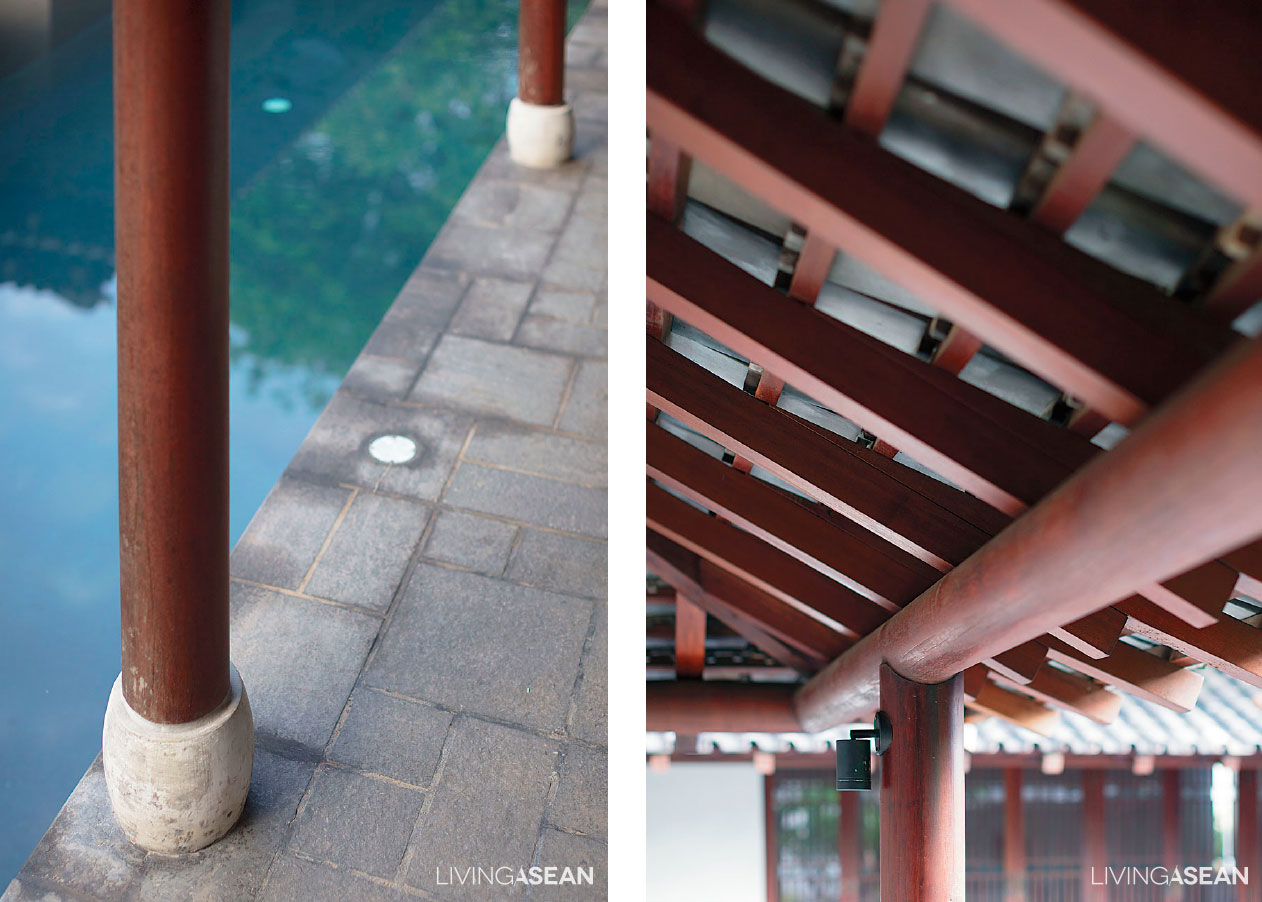 link: http://arsomsilp.ac.th/th/
link: http://www.baanlaesuan.com/17431