Living ASEAN has selected our favorite houses in the ASEAN for 2017. Of course, all of them present practical solutions for living in the hot and humid climate of Southeast Asia, including a bamboo house in Thailand, a concrete block house in Thailand and a modern tropical house in Ho Chi Minh City, Vietnam. Check them out!

THAILAND // A BAMBOO HOUSE EMBRACED BY NATURE
A bamboo house with contemporary appeal sits immersed in its natural surroundings. The home that's also a medical clinic belongs to Nopharat Pitchanthuk MD, and his wife Kanyapak Silawatanawongse. Without question, his interest in the natural therapeutic concept is expressed in the warm, inviting atmosphere of the home office. The orthopedic doctor provides specialized care for the musculoskeletal system in the comfort of a peaceful country setting.
Read more: http://livingasean.com/house/a-bamboo-house-embraced-by-nature/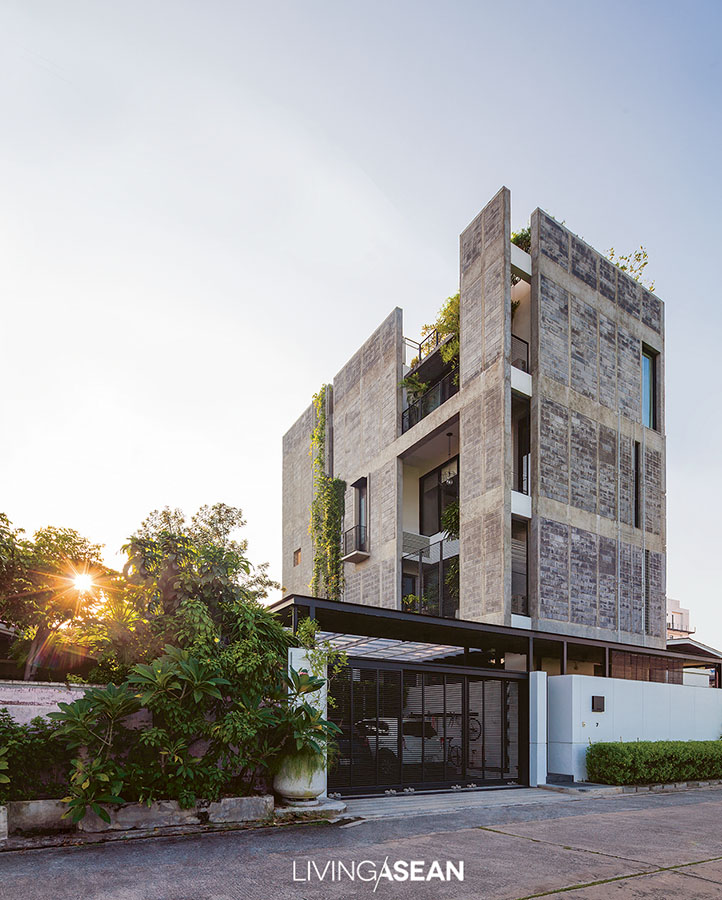 THAILAND // CONCRETE BLOCK HOUSE
Intanon Chantip, INchan atelier architect and owner of this HUAMARK 09 building, designed it to test theories he'd arrived at through intense study and experience. He wanted the architecture to tell its own story through the charm of materials that change over time. Intanon and his wife Tharisra Chantip bought this a 30-year-old, 80 square wa (.8 acres) property in the Hua Mark district, demolishing the old house to erect a new four-storey mixed-use building with usable space of 490 square meters and combine office, residence, and art studio.
Read more: http://livingasean.com/house/concrete-block-house/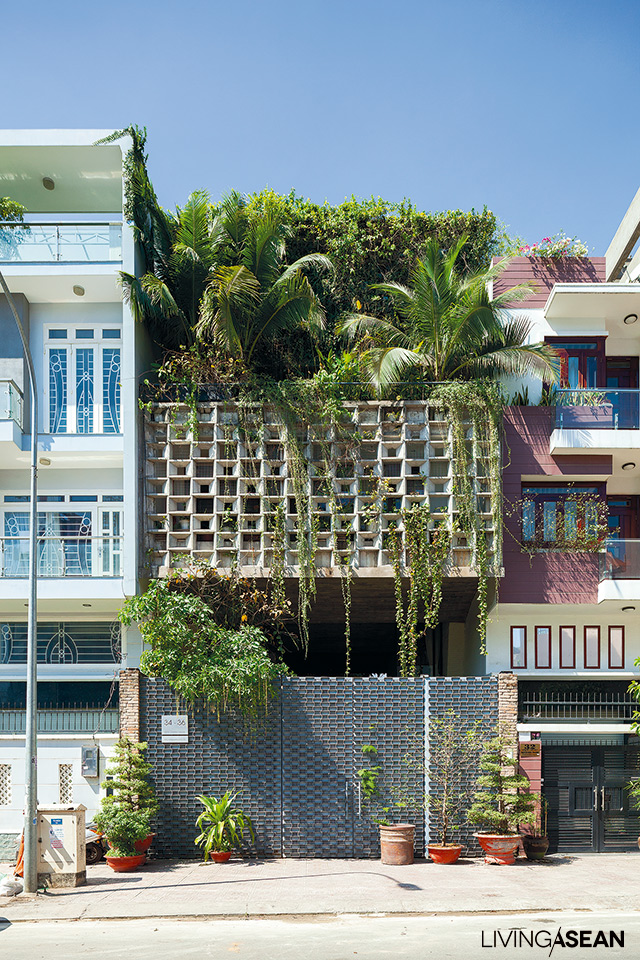 VIETNAM // MODERN TROPICAL HOUSE IN HO CHI MINH CITY
The architecture of this modern tropical house in Ho Chi Minh City is perfectly suited to the hot, humid climate, with an imaginative counterpoint of plants, greenery, and airy openings keeping it shady and pleasant inside and out.
Read more: http://livingasean.com/house/modern-tropical-house/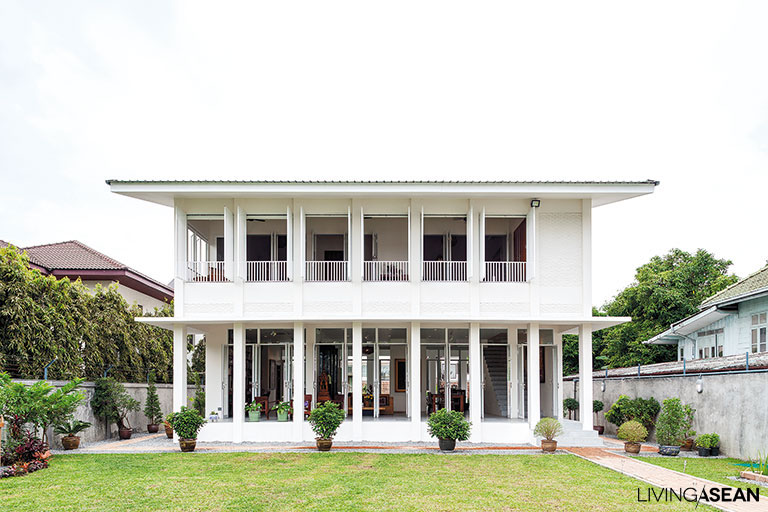 THAILAND // WATERSIDE HOME
This waterside tropical house brings back memories of Thai life as it was along Khlong Samsen in bygone times. From outside it looks straightforward and contemporary, but inside is a fascinating mix of antiques from the owners' collections.
Read more: http://livingasean.com/house/waterside-home/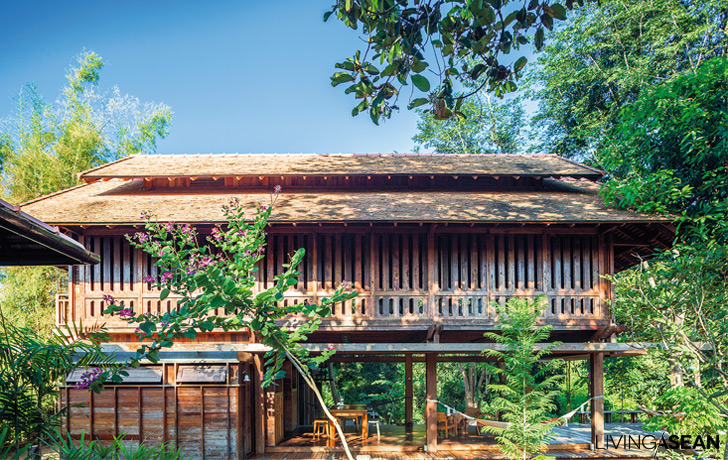 THAILAND // WOODEN THAI HOUSE IN THE LANNA TRADITION
This Lanna Thai house of wood is built based on ancient local traditions. It has a simple, relaxed, and open look. Natural breezes blow all day long through its exquisite form, full of the charm of conservation-friendly Lanna craftsmanship.
Read more: http://livingasean.com/house/wooden-thai-house-in-the-lanna-tradition/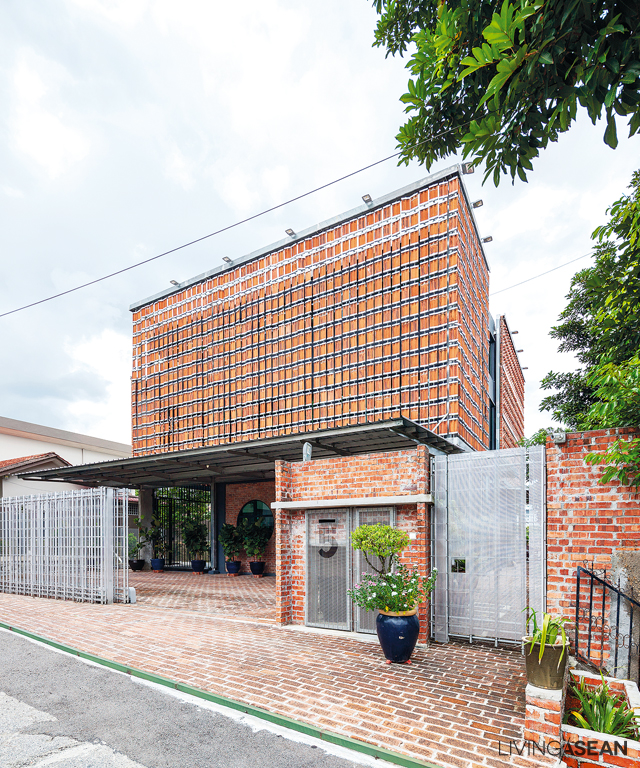 MALAYSIA // BOX-SHAPED HOUSE WITH THE TEXTURE OF MEMORY
This box-shaped house uses architecture, architectural elements, and coordinated interior design to tell stories of the present and the past. The house is located in the Petalang Jaya district of Selangor, Malaysia. This is a district of single homes, but with little space to put up a large house. Still, architect Dr. Tan Loke Mun rose to the challenge of house owner Kenneth Koh and tore down the former structure here to build a new 3-storey home in its place.
Read more: http://livingasean.com/house/box-shaped-house-texture-memory/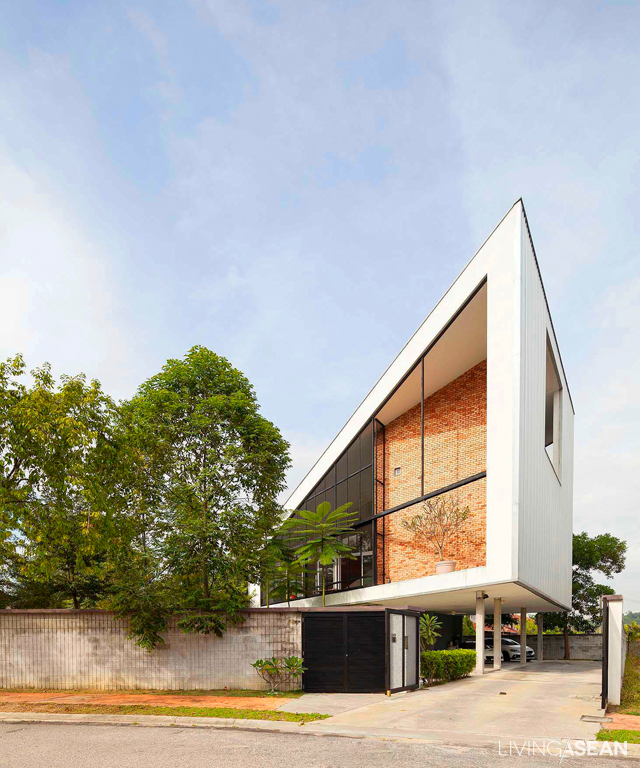 MALAYSIA // LIVING WITH CATS IN A BEAUTIFUL HOUSE
Ever wonder why this is a dream house for kind pet owners and their feline companions?.
"I live with my wife and our seven cats in this house," said Chan Mun Inn of Design Collective Architects (DCA). "There used to be only four, but I adopted more cats. So I ended up with seven of them. They were the reason that we left our old apartment and built a new home in the suburb."
Read more: http://livingasean.com/house/living-with-cats-beautiful-house/

VIETNAM // BRICK HOUSE FOR A TROPICAL CLIMATE
This rectangular brick home in Vietnam's Ho Chi Minh City is designed for "hot and humid," open to natural light and cool from air currents constantly streaming in and out through the bricks. Mr. Tung Do and Mrs. Lien Dinh, the owners here, are newlyweds who wanted a small house with a straightforward design for pleasant living. They had seen Tropical Space's "Termitary House," which won, among others, a 2016 Brick Award, and admired its form and design so much that – even with their limited budget – they engaged the Company to design and build their own home.
Read more: http://livingasean.com/house/brick-house-for-a-tropical-climate/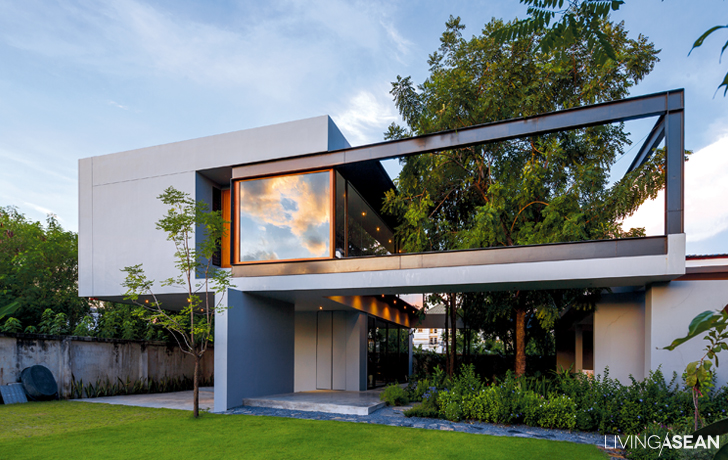 THAILAND // BOX-SHAPED HOUSE WITH A TROPICAL STYLE GARDEN
Box-shaped design highlights a perfect blend of form and function, plus an exotic Tropical style garden. The result: A lovable livable home with a panoramic view from the bedroom.
"This house was not built to be photogenic," said Patchara Wongboonsin, architect at POAR, when asked about his outstanding design. The 350-square-meter, modern cube-shaped house took two years in the making.
Read more: http://livingasean.com/house/box-shaped-house-tropical-style-garden/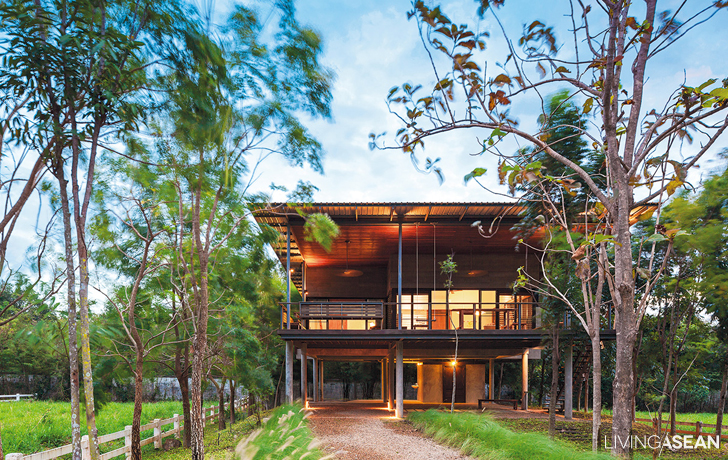 THAILAND // MODERN HOUSE IN A FOREST SETTING
The architect uses clever techniques to make this modern house look like it's crafted entirely of wood. When her family wanted to build a new house in Thailand's Northeast, Kanika Ratanapridakul was assigned the task of project architect. It was the first time she had to work directly with local builders and suppliers. Things didn't go as smooth as planned, but the mission was accomplished – eventually. The key to success lay in being a bit more flexible to ensure things got done right and on schedule.
Read more: http://livingasean.com/house/modern-house-forest-setting/
You may also like…