Making plans to see some great art in the Chao Phraya riverside zone on the final weekend of Bangkok Art Biennale 2018? Today we have an added suggestion for your trip: include some "café-hopping!" Here are 3 spots in the Charoen Krung/Khlong San area where you can stop, rest, and sip some tea or grab some coffee.
/// THAILAND ///
Story: Taliw /// Photography: Sroisuwan.T and Wara Suttiwan
Heijii Bangkok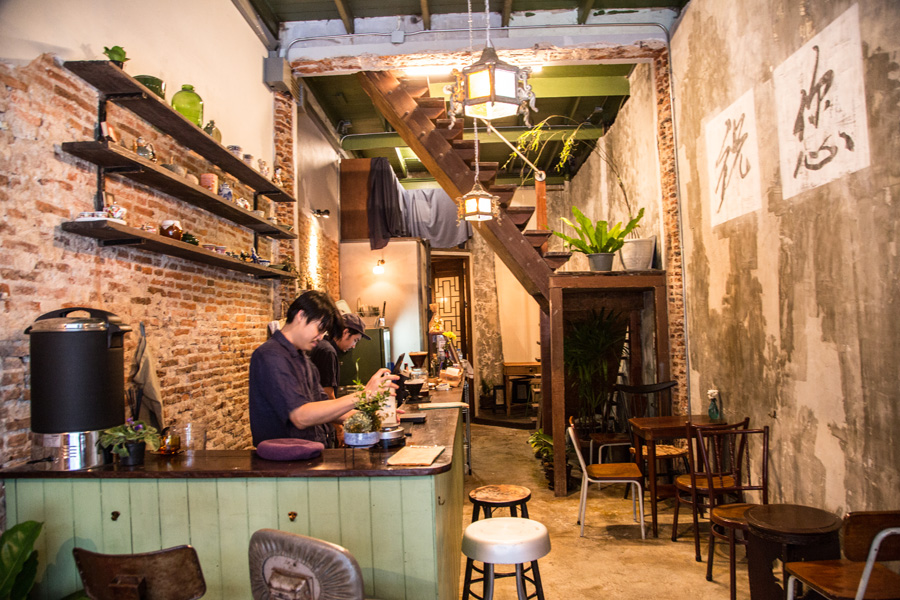 Our first stop is near several BAB 2018 riverside art locations: it's only an 800-meter walk from O.P. Place, 950 meters from the Mandarin Oriental Hotel, and a single kilometer from the East Asiatic Building to Heijii Bangkok, a café that has the classic flavor inside and out of an old Chinese community that keeps up with the times. The menu is to die for, with homemade drinks, pastries, and snacks freshly prepared each day. For an iced drink, we recommend Hong Kong Papaya Milk or OP Place Ice Cold Brew (Black), both with the distinctive flavor of house blend coffee beans picked seasonally. Hot coffee comes from an Aeropress coffee machine.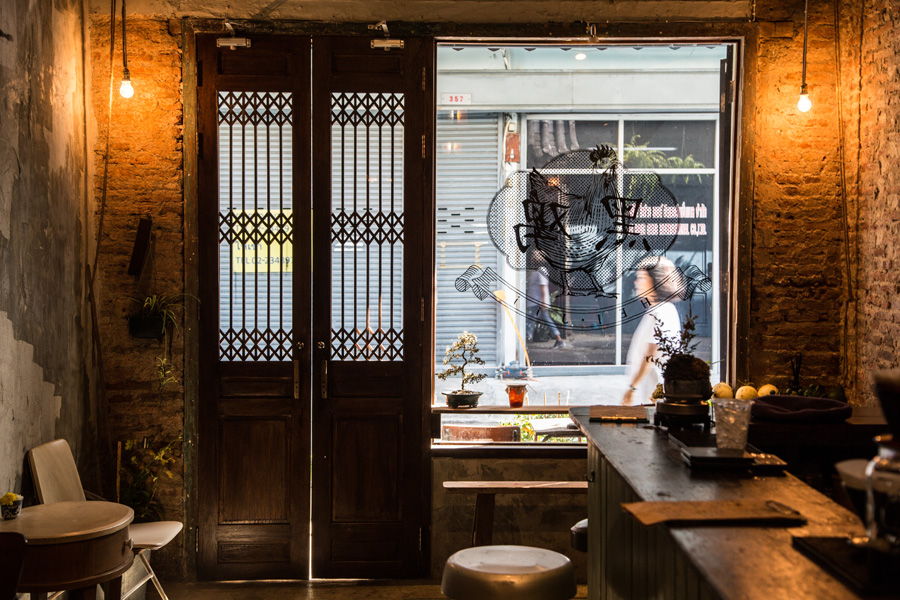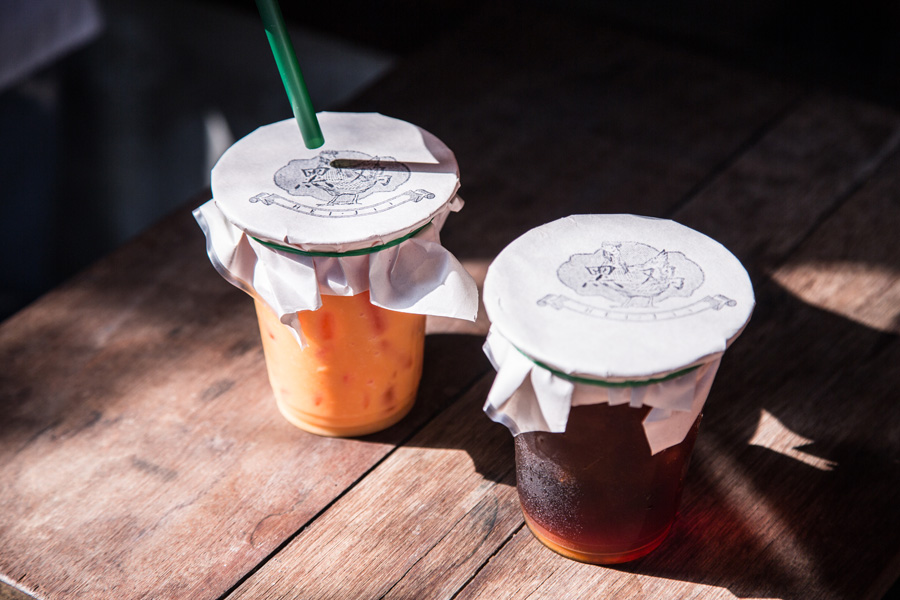 Address: Charoen Krung Soi 43 (where you'll see the Poste 43 Residence at the mouth of the alley)
• Hours: (soft opening) 09:00 a.m. – 6:00 p.m., Closed Monday
About White Café & Bistro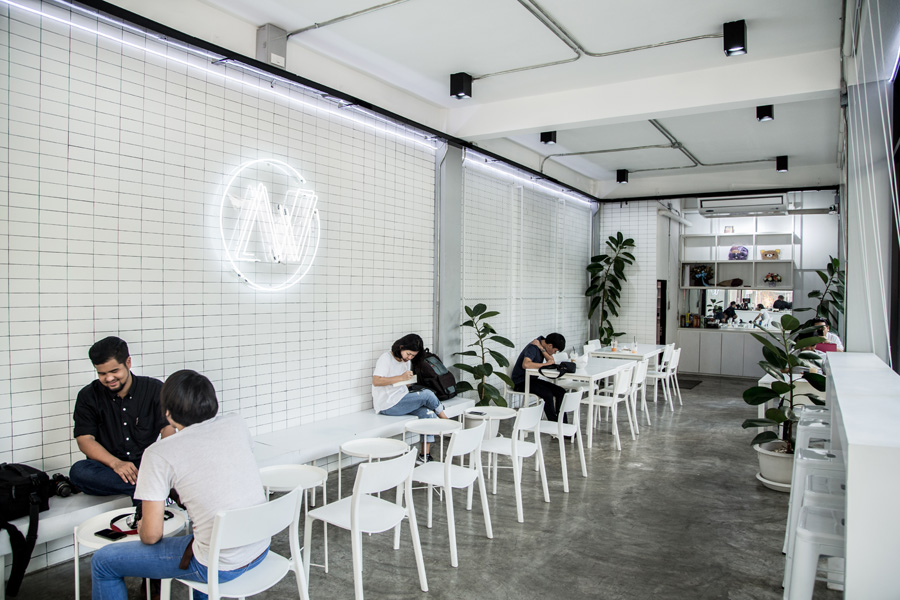 Another café you should know about is on Charoen Krung Road near Assumption College Bang Rak. From the first moment, friendly baristas welcome you into this space dominated by white, clean tones that give a sense of openness,. About White Café & Bistro is a great neighborhood spot to sit, chill, and rest up. Board games are provided to relax with here, too.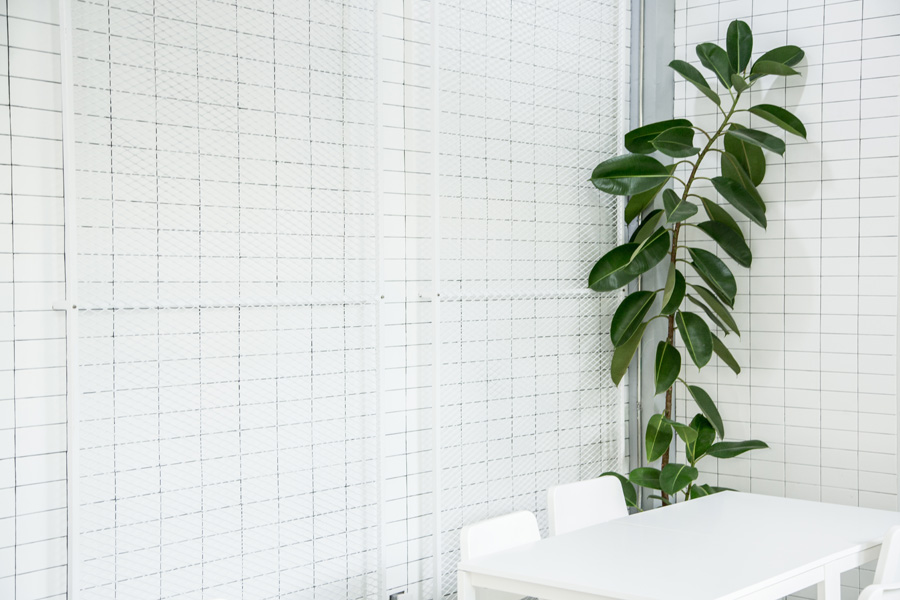 Recommended treats are Iced Chocolate: rich, mellow, and iced, or the incredibly refreshing Iced Mixed Berry: drink it along with a slice or two of their great cheesecake.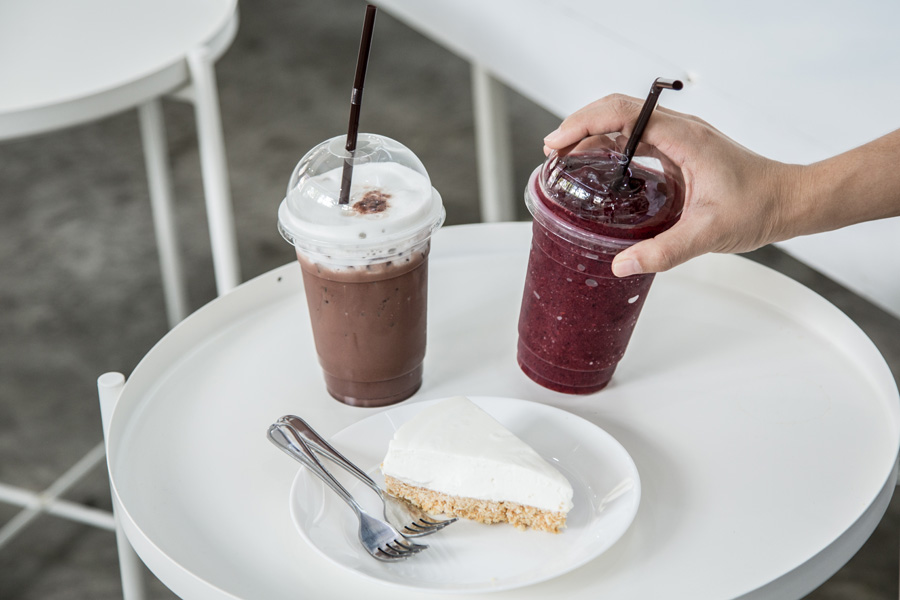 Address: Charoen Krung Road (Near Assumption College Bang Rak)
• Hours: Monday – Friday 8.00 a.m. – 8:00 p.m. and Saturday – Sunday 9:00 a.m. – 8:00 p.m.
Vacation Bangkok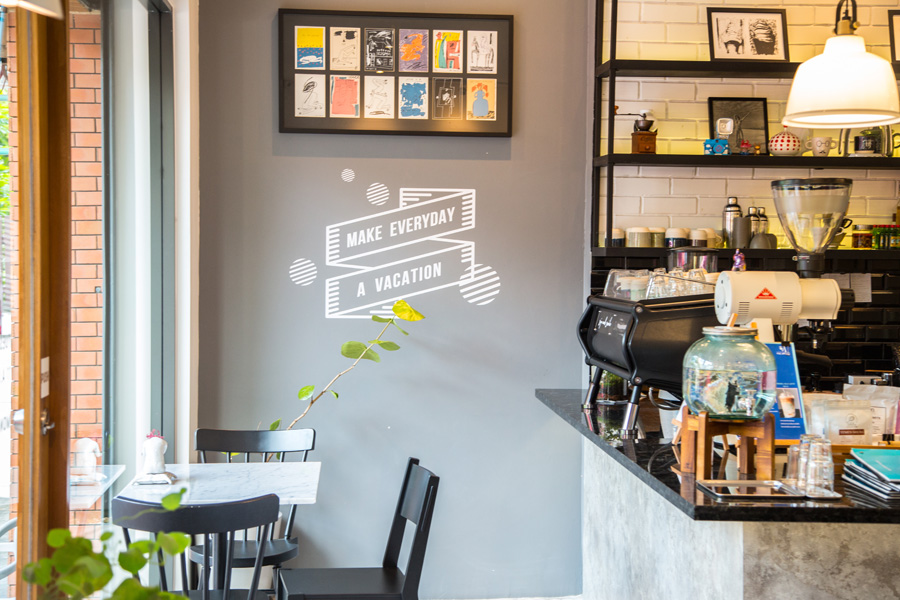 This café in the Charoen Rak/Khlong San area lives up to its name, Vacation Bangkok, and the motto, "Make every day a vacation." A short 800-meter walk from the Peninsula Hotel, it has a simple, comfortable interior décor: sitting here feels like relaxing at a friend's house. It feels spacious, with a plush sofa, a corner with a long table, and an outdoor area to hang out in. For refreshment there are coffee, fruit drinks, and a "casual dining" menu you can fill up on without ever getting too full. Every dish is homemade, with select ingredients and a unique recipe. There is Berry Sister, a mellow blend of fruits and yogurt, and Banana Mango Orange, with those three fruits frozen and blended with no added ice, syrup, or plain water. If you get hungry, try the Kimchi Rice Ball and/or Caesar Salad, delicious!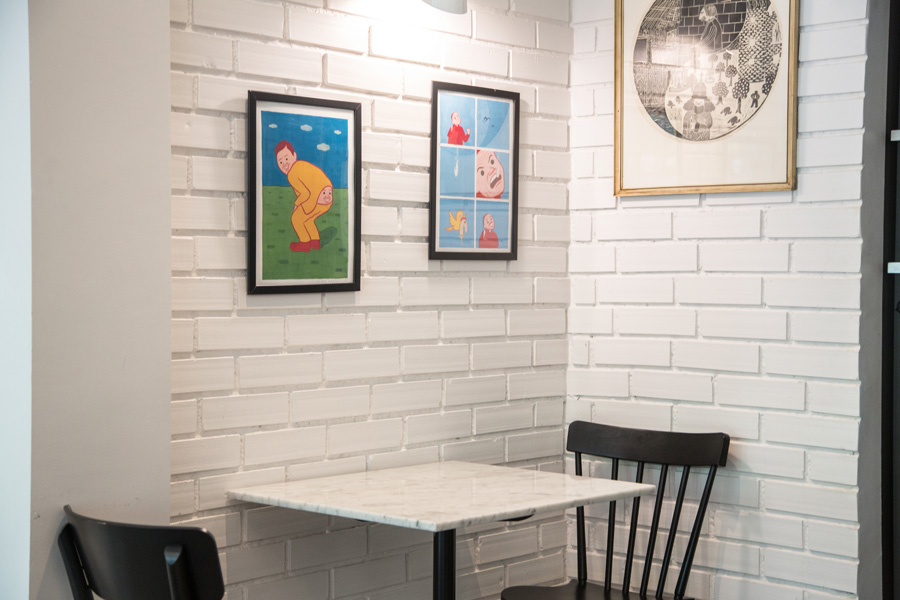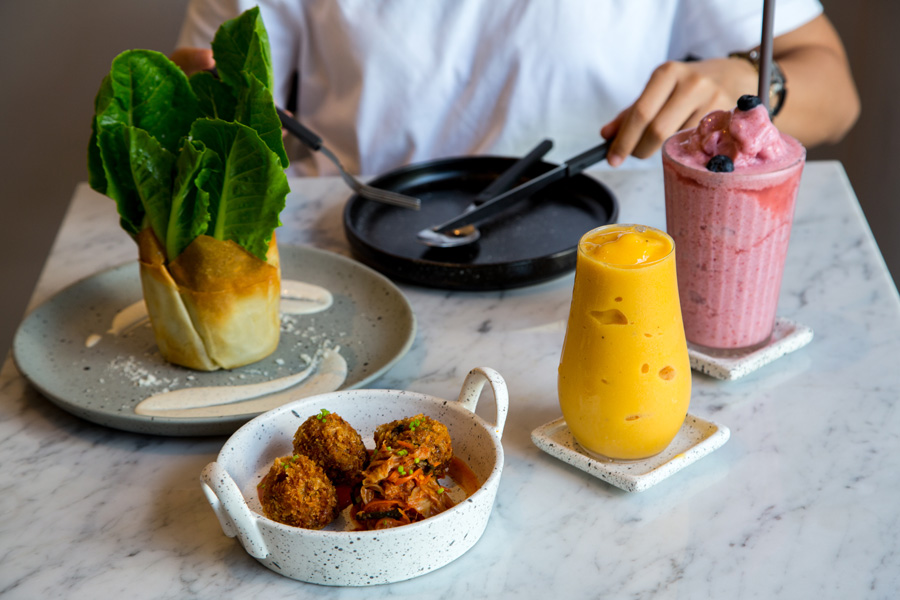 Address: Charoen Rak Road
• Hours: 11:00 a.m. – 10:00 p.m., closed Mondays
Examples of art on exhibit at the Bangkok Art Biennale 2018 festival of international contemporary art in Charoen Krung/Khlong San and nearby areas
Lost Dog by Aurèle Richard
Venue: The Mandarin Oriental Hotel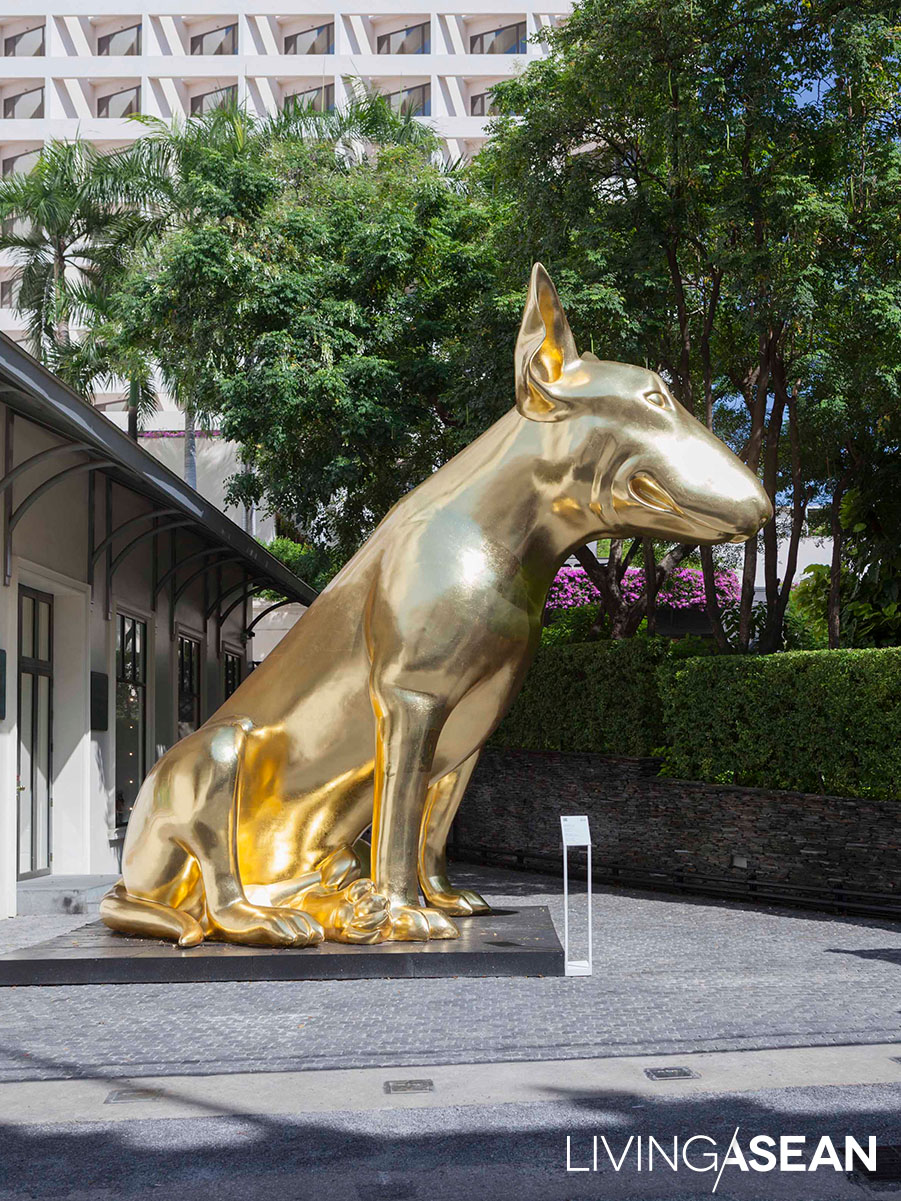 For the Bangkok Art Biennale 2018, renowned French artist Aurèle Richard debuts "Lost Dog", a giant sculpted bull terrier in a shiny golden coat. He uses the canine figure as a means to communicate the deterioration of human values that's having devastating effects on the environment. The call to attention is manifested in "Lost Dog CO2", an artwork made of plants – a key factor that's central to reducing air pollution. The artist invites children to spray paint messages encouraging people to protect the environment. Nearby, another sculpture, "Lost Dog Ma Long", is on hand to welcome visitors at the hotel entrance. Lost Dog Ma Long recently exhibited at the 2018 Venice Biennale.
Zero by Elmgreen and Dragset
Venue:  The East Asiatic Company Building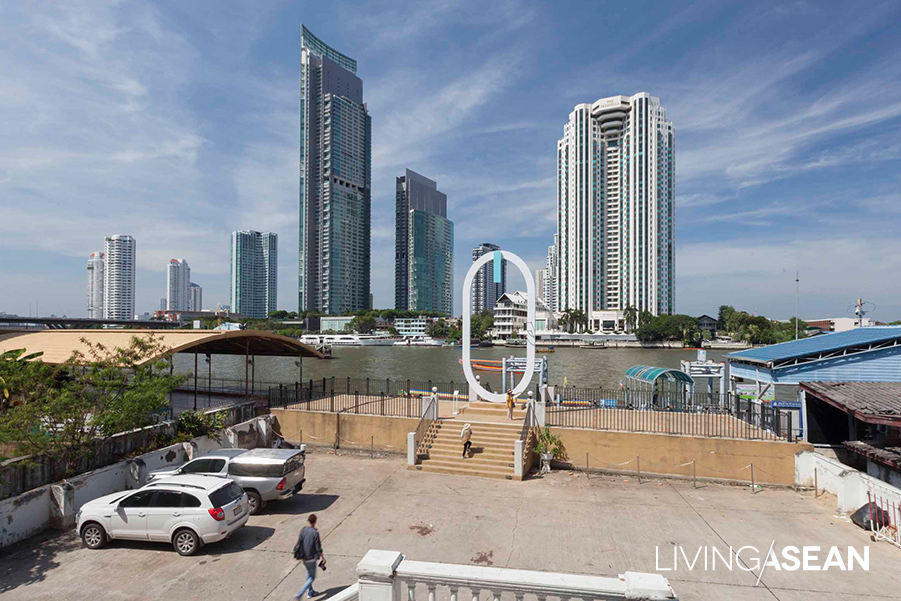 Working together, Micheal Elmgreen of Denmark and Ingar Dragset of Norway present an installation called "Zero" on the waterfront terrace of the old East Asiatic Company Building. Resembling an upright swimming pool circumference, the 8-meter-tall artwork is silhouetted against the panoramic view of the Chao Phraya River in the backdrop. The installation explores the relationship between different cultures, in this particular case an imagined rendezvous between the peoples of the Chao Phraya River and the Nordic Seas.
Diluvium by Lee Bul
Venue: East Asiatic Company Building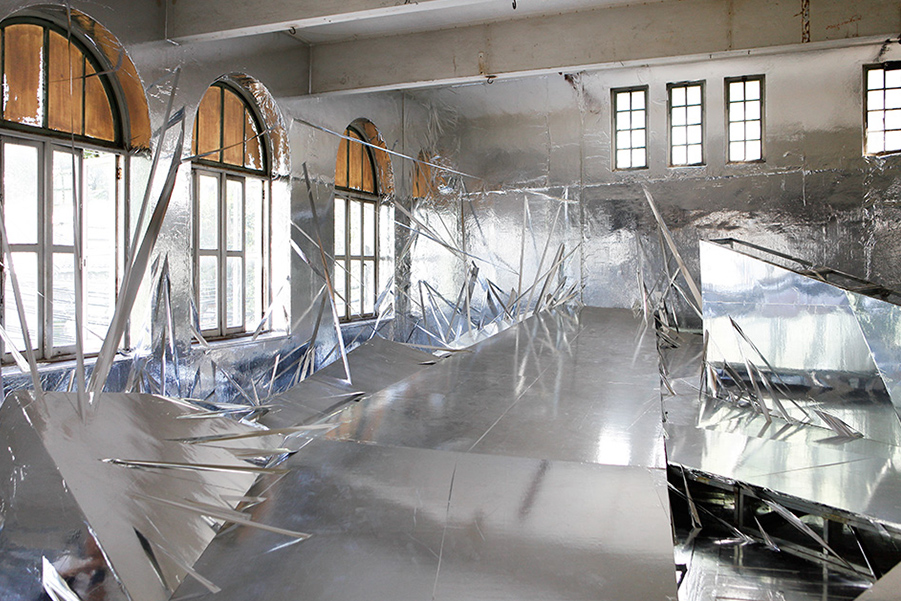 What seems like a frightening scene is, in fact, an architectural installation by South Korean artist Lee Bul. Aptly called "Diluvium", the sculptural composition gets its inspiration from the earth surface that's in a constant state of change. The sophisticated thought experiment consists of multiple metal frames wrapped in reflective plastic sheets. They are welded together randomly like the crushed remains of a place hit by force majeure. Resembling a chance occurrence, the exhibit is located inside the old East Asiatic Company building that's well known for its beautiful Renaissance Revival architecture.
Nothing is Led Comparable by Sara Faviau
Venue: East Asiatic Company Building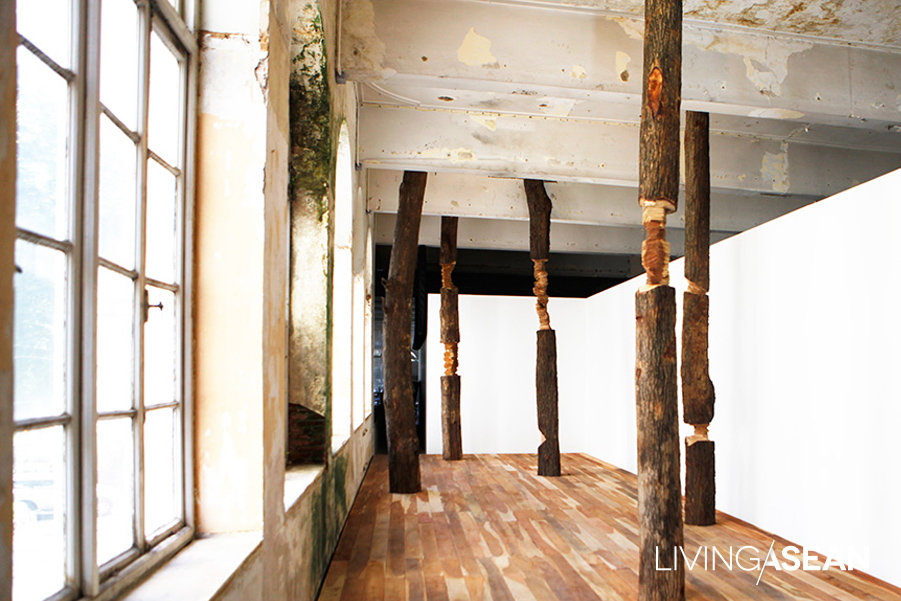 French artist Sara Faviau is well known for working with wood, especially her unique idea of mixing old and contemporary skills. For the Bangkok Art Biennale 2018, she presents "Nothing is Led Comparable", an installation crafted of wood native to Thailand. The timber includes teakwood, Anan or Krankrao (Fagraea frangrans), and sandalwood. The artistic composition is on view at the old East Asiatic Company Building well known for its beautiful Renaissance Revival architecture.
Becoming White by Eisa Jocson
Venue: O.P. Place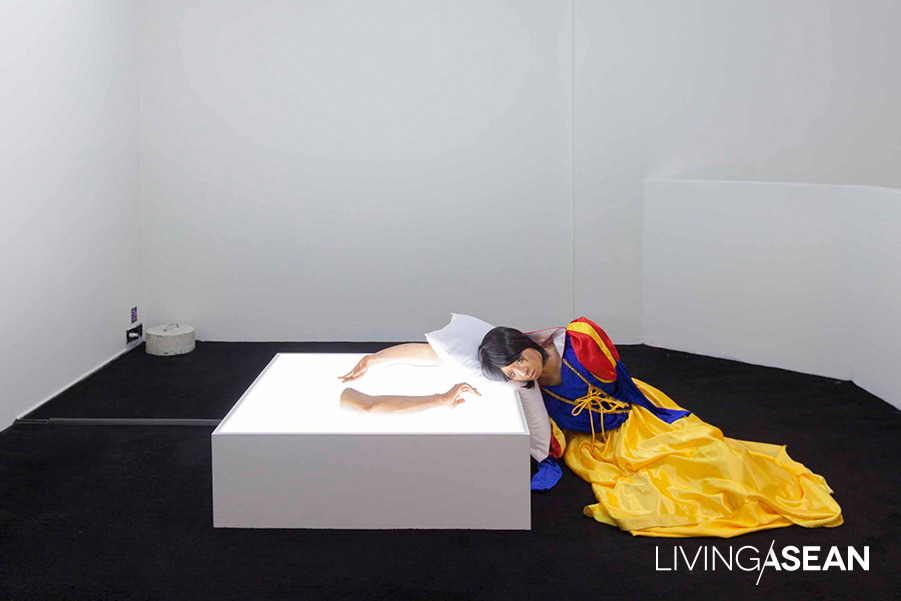 Contemporary choreographer and dancer Eisa Jocson is a visual artist with a background in ballet.
For the Bangkok Art Biennale 2018, the versatile artist debuts "Becoming White", a live performance that she creates to call attention to the exploitation of migrant laborers from the Philippines at Hong Kong Disneyland. The performance is given in conjunction with other shows such as video, art exhibits, and installations.
You may also like…