This September the second Room x Living ASEAN Design Talk will be held under the title "ASEAN Architecture Design," featuring a Thai architect and recipient of world-class awards from many institutions, M.L. Varudh Varavarn, founder of the firm Vin Varavarn Architects (VVA).
/// Myanmar ///
Story: Nawapat D. /// Photography:  Spaceshift Studio, Courtesy of Vin Varavarn Architects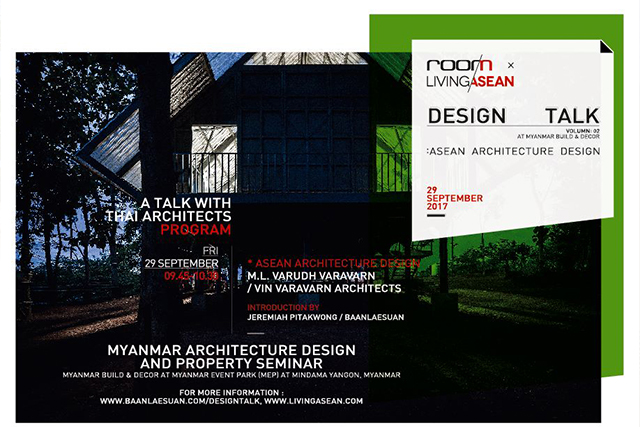 M.L. Varudh will take the stage to share his knowledge and inspirational design concepts under the heading "ASEAN Architecture Design." Also featured will be Jeremiah Pitakwong, managing editor of the Baan Lae Suan magazine group, come to give his insights and impressions from many years of architectural photojournalism around the ASEAN region, with the topic "10 ASEAN Houses."
VVA is a small firm, but its design works are widely recognized both in Thailand and abroad. M.L. Varudh's philosophy is the company's driving force, and stresses functional utility for building occupants and careful selection of construction materials with a view to their potential. Another point is that a designer should avoid making his ego central to the work simply to create a personal signature that people will remember. All this allows VVA's design work to be versatile and adaptable to various challenges and environmental contexts while at the same time creating works of outstanding function and beauty.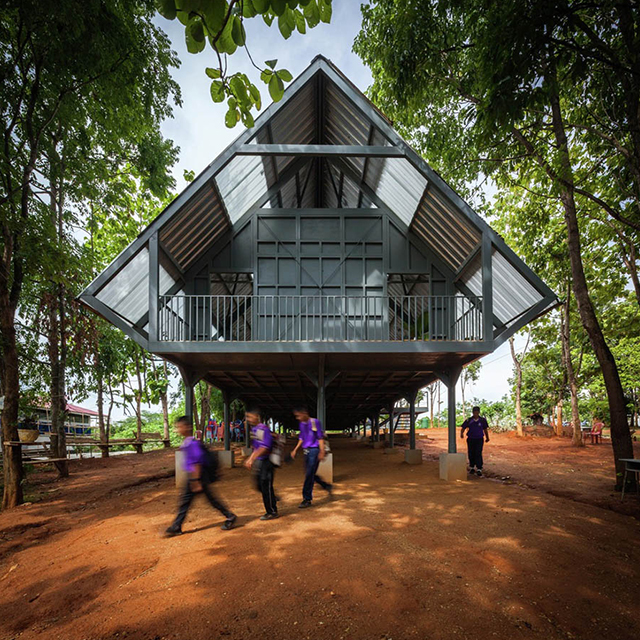 One project helping both to build a name for the architect himself and add to Thailand's prominence in the architectural world is Bann Huay San Yaw Witthaya School, one of 9 "por dee por dee (appropriate)" classroom structures built through the Design for Disasters (D4D) relief program for schools damaged in the 6.3 Chiang Rai earthquake of May 5, 2014.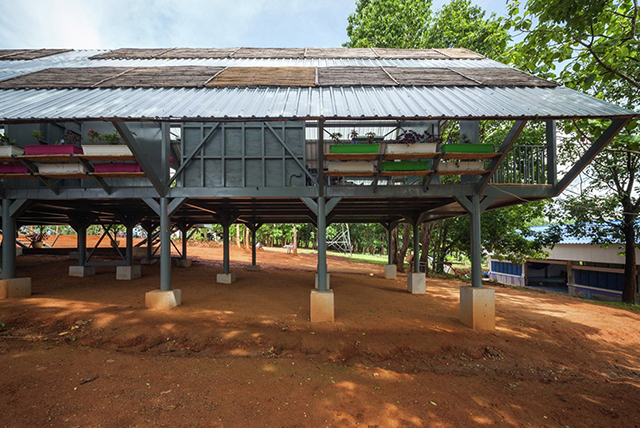 This gabled school building's primary design requirement was to keep it safe from future earthquake damage. Additionally, the architects focused on using easily obtainable and local materials and facilitating full use of space both inside and outside the building, which holds three classrooms arranged lengthwise at the same level. To save structural costs and also to fit the slope on which it's built, the building has a multipurpose tai thun open area below.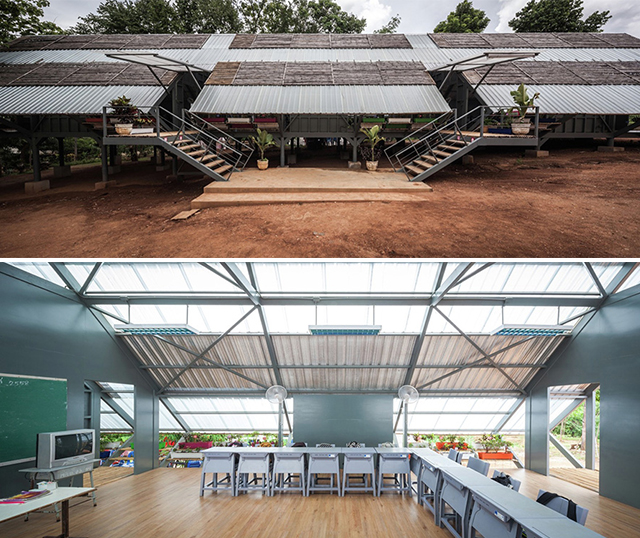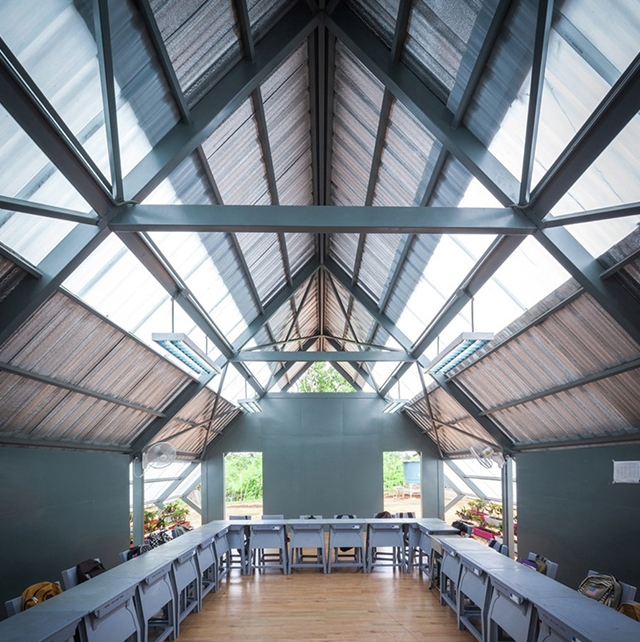 Walls and roof of the primary structure are constructed of single pieces of steel, which helps protect against sun and rain. Its outstanding adaptation of ordinary materials resulted in this design winning Italy's International Biennial Barbara Cappochin Architecture 2017 Grand Prize and a High Commendation at Berlin's 2016 World Architecture Festival Awards, while in the United Kingdom it was shortlisted for the 2016 Architectural Review School Awards.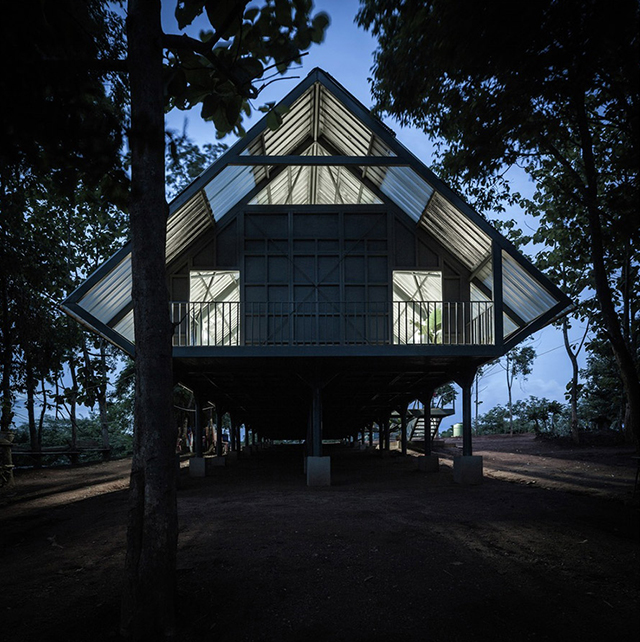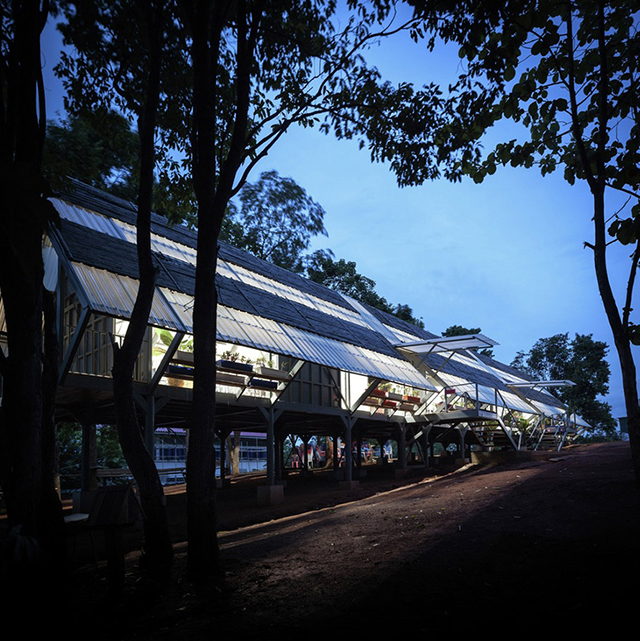 VVA's outstanding architectural design work is not by any means limited to Bann Huay San Yaw Witthaya School. Interested in getting a deep look at architectural design? Come listen to M.L. Varudh discuss his design concepts at "Room x Living ASEAN Design Talk vol.2 (Myanmar): ASEAN Architecture Design," at Myanmar Build & Decor in Myanmar Event Park (MEP), Yangon, Myanmar on September 29, 2017, from 09.45 until 10.30 AM, with no admission charge. You'll soon be able to get more details at livingasean.com and www.baanlaesuan.com/designtalk.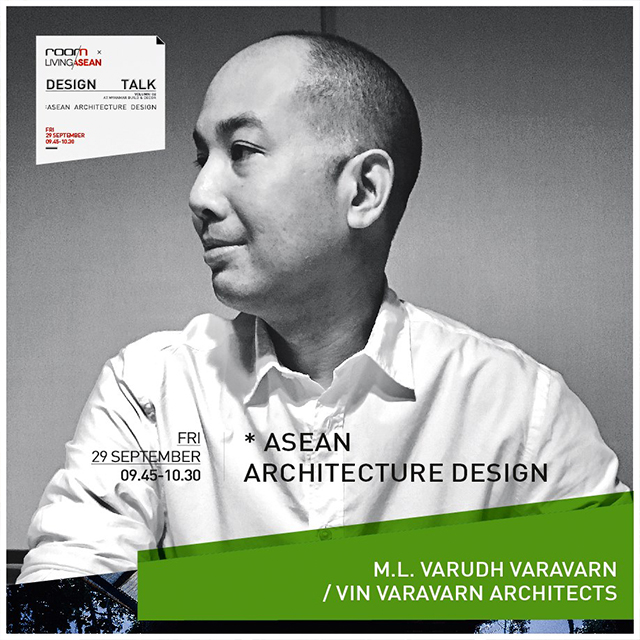 Link : https://web.facebook.com/VinVaravarnArchitectsLimited/
---
You may also like…