People tend to think of the Chao Phraya as a nice place to take a boat ride to visit an old temple or flea market that's kept its fascinating architecture. On this trip we'll add to that, taking you to see new lifestyles and great art, as well as stopovers guaranteed to fill your Bangkok holiday with enjoyment.
/// THAILAND ///
Story: favforward.com /// Photography: Tanakitt Khum-on, favforward.com, Rithirong Chanthongsuk, Methee Samantong, Singhanart Nakpongphun, Soopakorn Srisakul, Media Hub, Courtesy of the Artist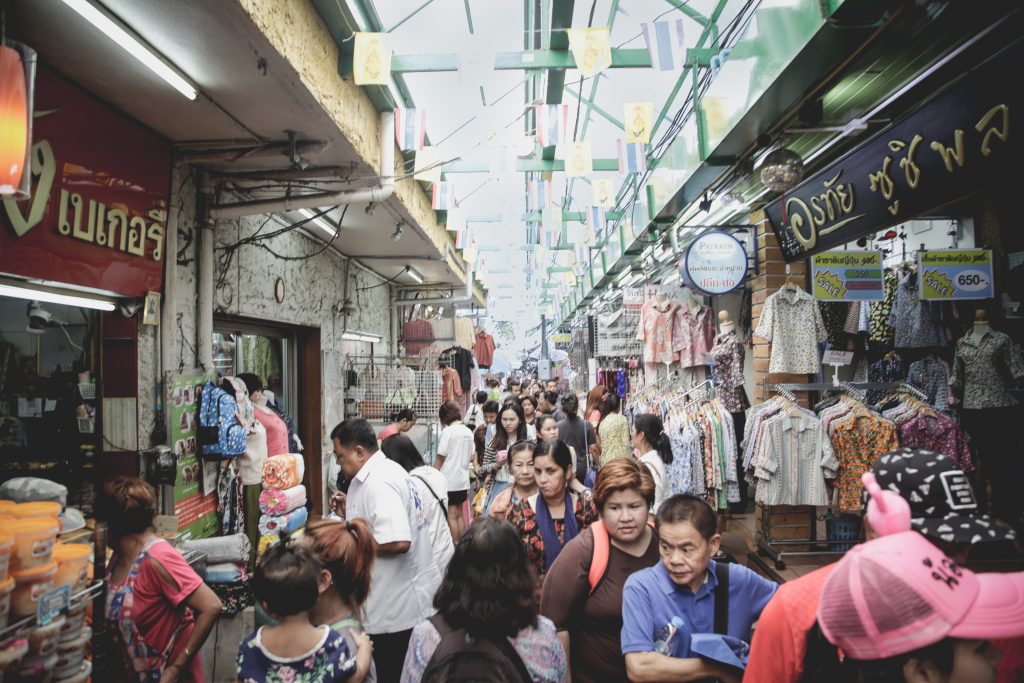 Wang Lang
We begin in a district with a long and storied history: Wang Lang. More than an old market known for its famed rare and mouth-watering treats, it offers great shopping bargains, especially in new and used clothing of every style. Wang Lang once was the palace of His Royal Highness Prince Thong-In, Deputy Vice King of Siam during the reign of Rama I, but now it's the site of Siriraj Hospital. A common sight in this neighborhood is of teenagers searching for good-quality second-hand clothes in favorite styles, and throngs of people come for the interesting vintage goods available everywhere here.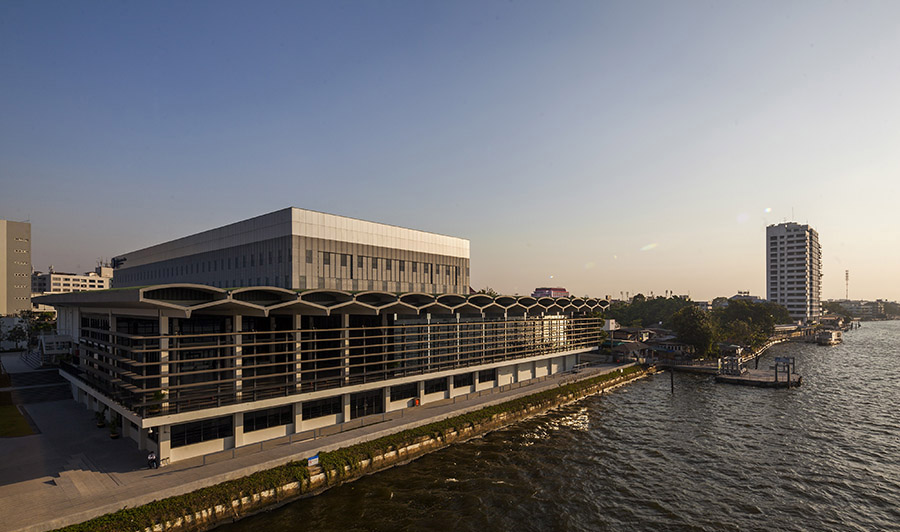 Bank of Thailand Learning Center (BOT Learning Center)
This large learning center once originated the nation's first printed bank notes. Now it is a place of opportunity and inspiration, a place for learning and individual research that facilitates exchange of ideas and opinions, driving creation of knowledge and love of learning and sharing in an integrated learning center with state-of-the-art learning media and a multitude of learning activities. You'll find a museum of national heritage that hosts exhibitions in various fields, such as rare money that can transport you into the past just with a look. You'll hear stories about the evolution of money through various periods of civilization, and about what the money of the future may be like. This is also a Bangkok Biennale 2018 Art Fair site, where works by two artist groups can be seen: "Memory House" by Alex Face and Souled Out Studios (SOS), and "Dragon Boat" by Huang Yong Ping.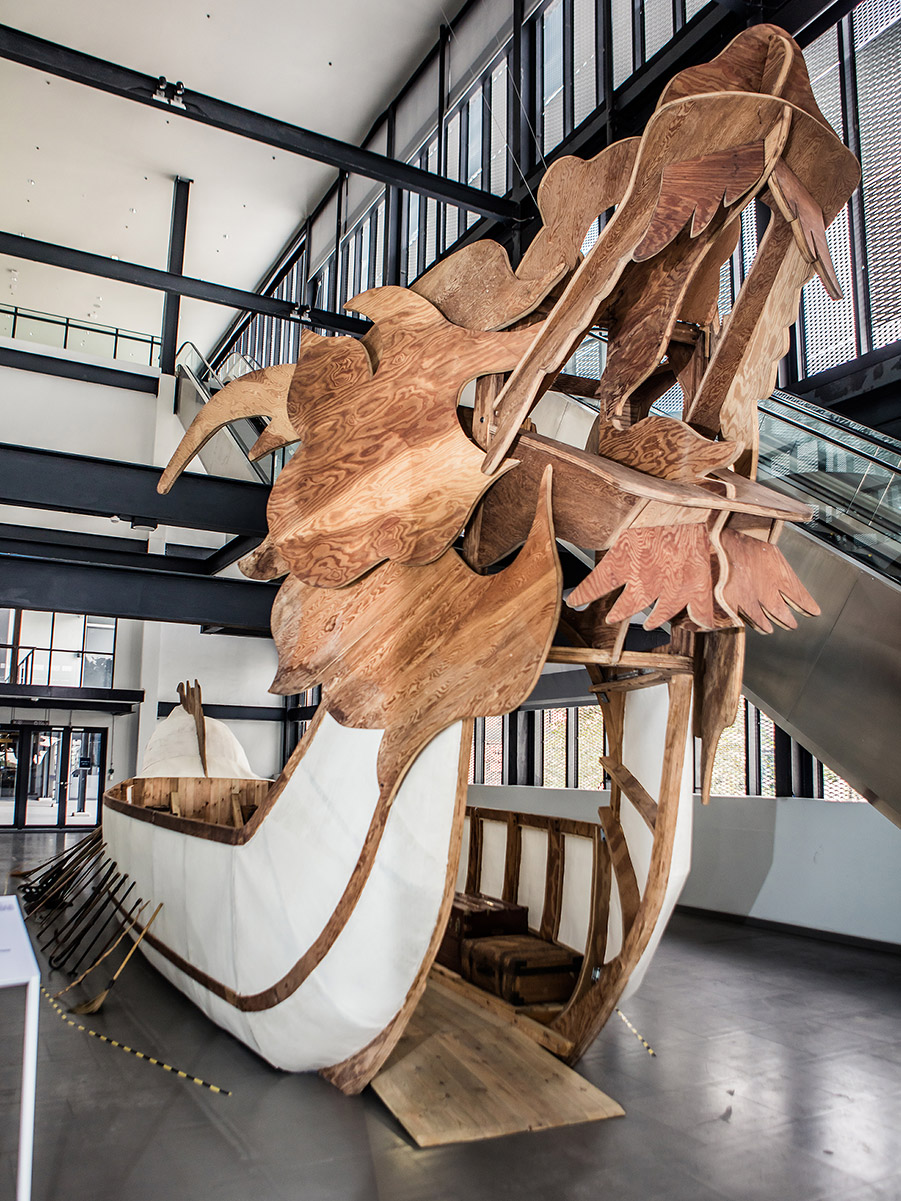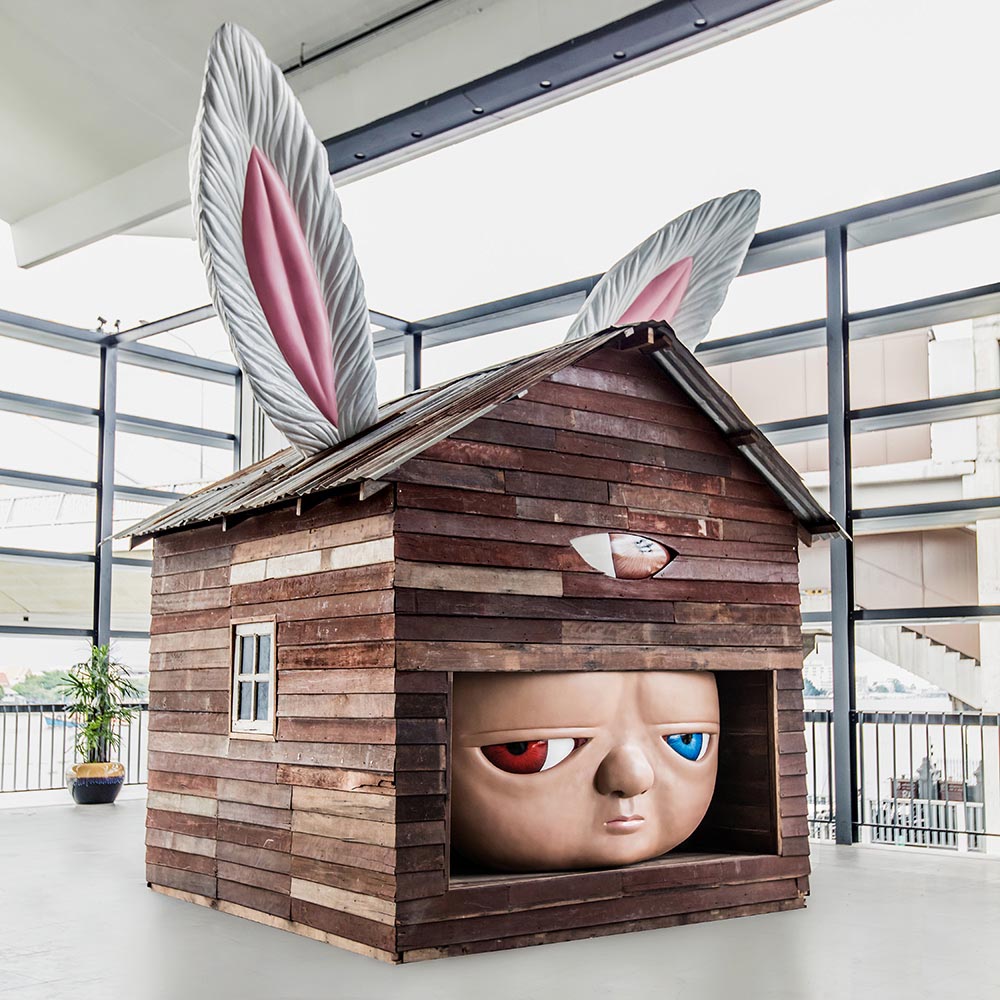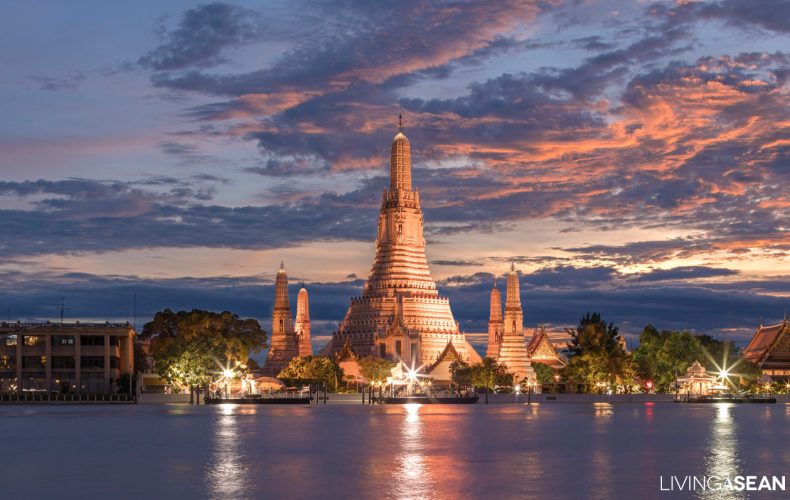 Wat Arun Ratchawararam Ratchanon Mahawihan
Wat Arun's massive stupa can be seen as an artistic work of the highest beauty. It is adorned with a covering of tiles and pieces of rare ancient and gorgeously patterned Benjarong crockery imported from China. The temple has undergone continuous restoration from the reign of Rama 5 until the present. This is another Bangkok Biennale 2018 Art Fair site, featuring works such as "Across the Universe" by Sanitas Pradittasnee and "Giant Twins" by Komkrit Tepthian.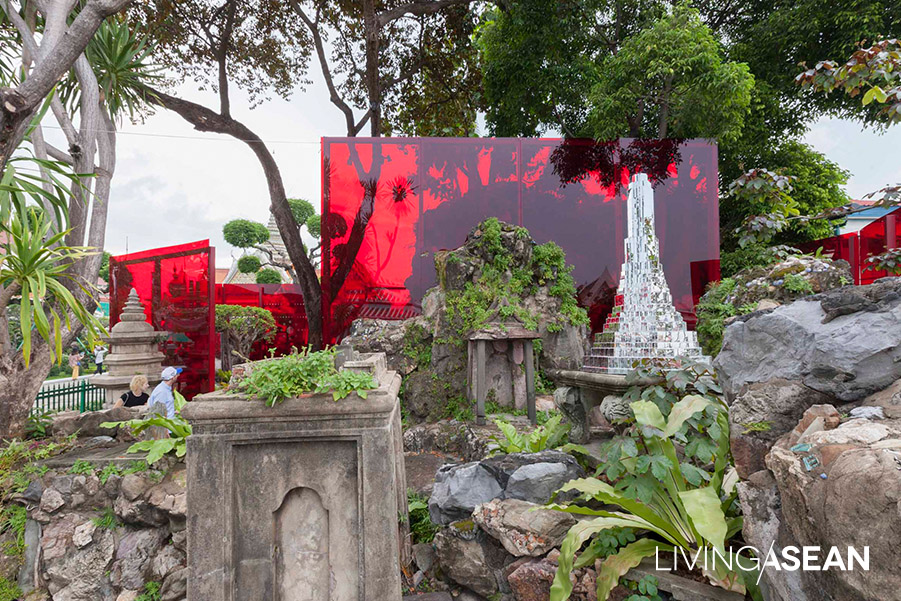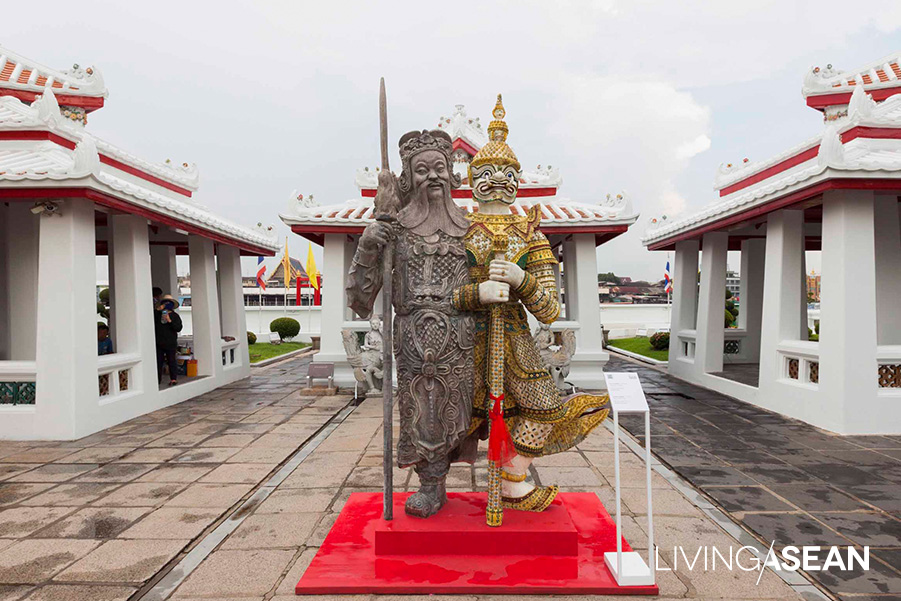 Tha Maharaj
After visiting Wang Lang, you can take a ferry across to Tha Maharaj, a super-chic "community mall" right on the river for capital city denizens. Come evening, you'll drink in the beautiful view all the more, enjoying shopping and the many famous restaurants and fabulous street food.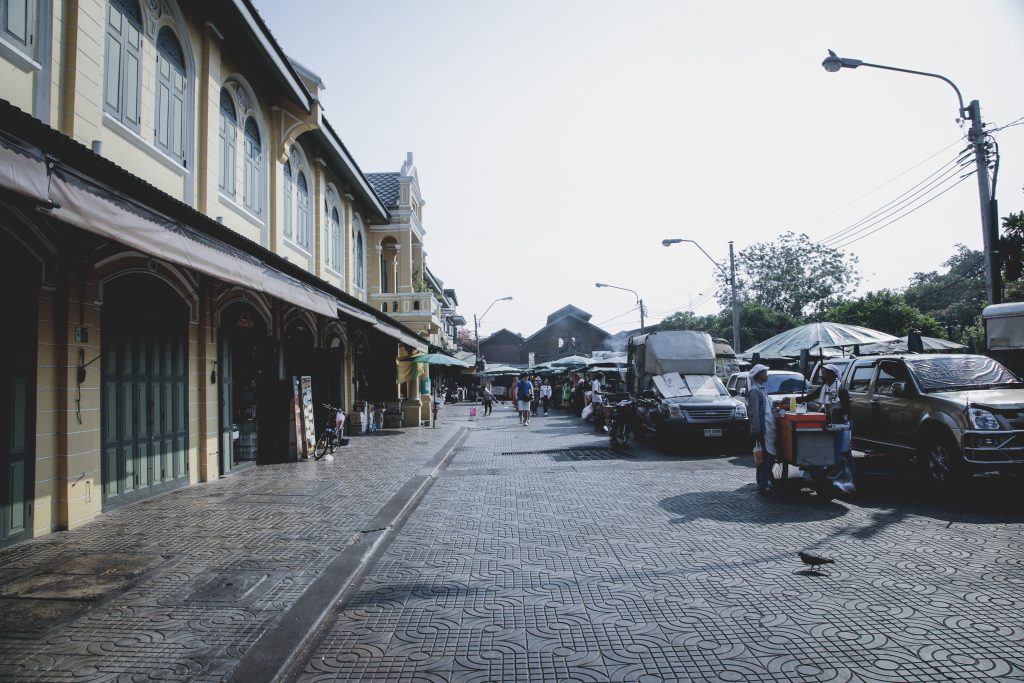 Tha Tian
Tha Tian is easy to get around. A neighborhood unique for its two-storey bright colonial-style yellow buildings from the Phra Nakhon riverside's early days. Tha Tian can be a district to pass through on the way to somewhere else, but itself is full of classic charm of an old community that has survived, and temples such as Wat Pho that have been part of Phra Nakhon since ancient times. Scattered all about are attractive cafés, outstanding restaurants, and sight-seeing walks where you can view art works. The nearby Pak Khlong neighborhood and flower market sound an irresistibly seductive call for us to fall in love with this district.
Wat Phra Chedi Phonwimonmangkhlaram Ratchawong Maha Wihan, or Wat Pho
His Majesty King Phra Phutthayotfa Chulalok, first king of the Chakri Dynasty, presided over the founding of Wat Pho in the city of Bang Kok, and this premier monastery was his designated temple. As in the Ayutthaya period, the temple is next to the Grand Palace, and under the altar is a statue of the Buddha. The principal Buddha image in the hall contains ashes of the Buddha, and contributing to the temple's worldwide fame also are the green and red "Wat Pho Giants" set at arched entryways to the Phra Mondop scripture hall, their form like the giants depicted in that classic of Thai literature, the Ramakien. The Bangkok Biennale 2018 Art Fair also has a presence here, showing works of Jitsing Somboon and Pannaphan Yodmanee.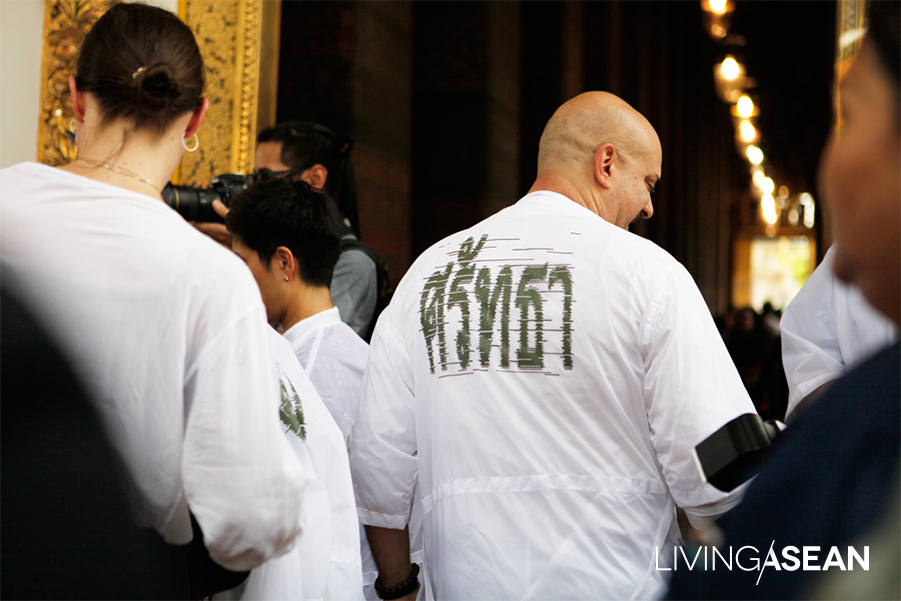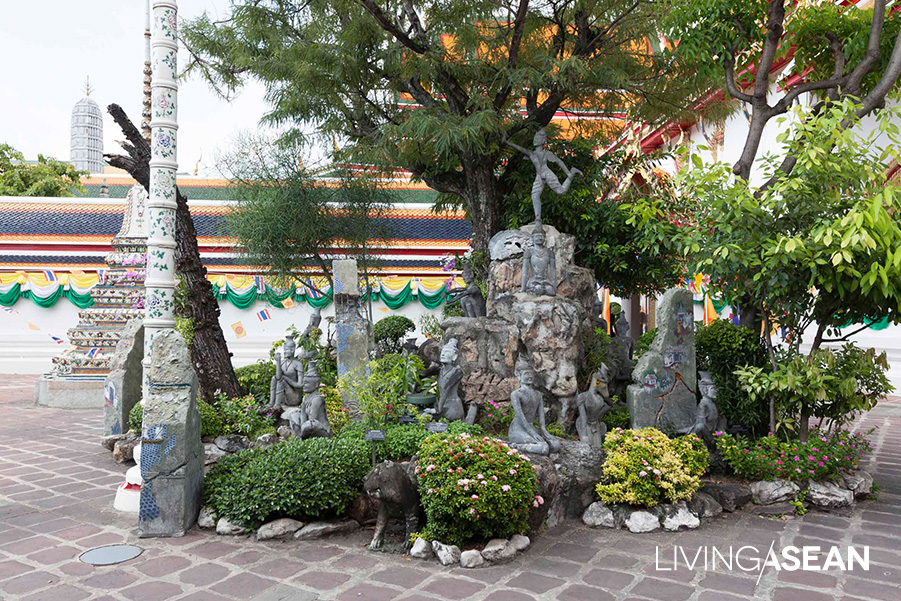 Wat Prayurawongsawat Worawihan
This temple was built during the reign of the third Rattanakosin monarch, King Phra Nangklao Chaoyuhua, who gave it the name Wat Prayuruwongsawat, but the people knew it as "Wat Rua Lek" (Iron Fence), since some sections of its wall and arched gates were made of iron. For sophisticated preservation work requiring deep technological understanding, at the 2013 Asia-Pacific Awards for Cultural Heritage Conservation  the temple chedi received the Award of Excellence, first prize out of 47 entries from 16 countries worldwide. This project brought to surrounding communities a greater awareness of the value of cultural heritage conservation. Works of Bangkok Biennale 2018 artists Krit Ngamsom and Nino Sarabutra are on display here, as well.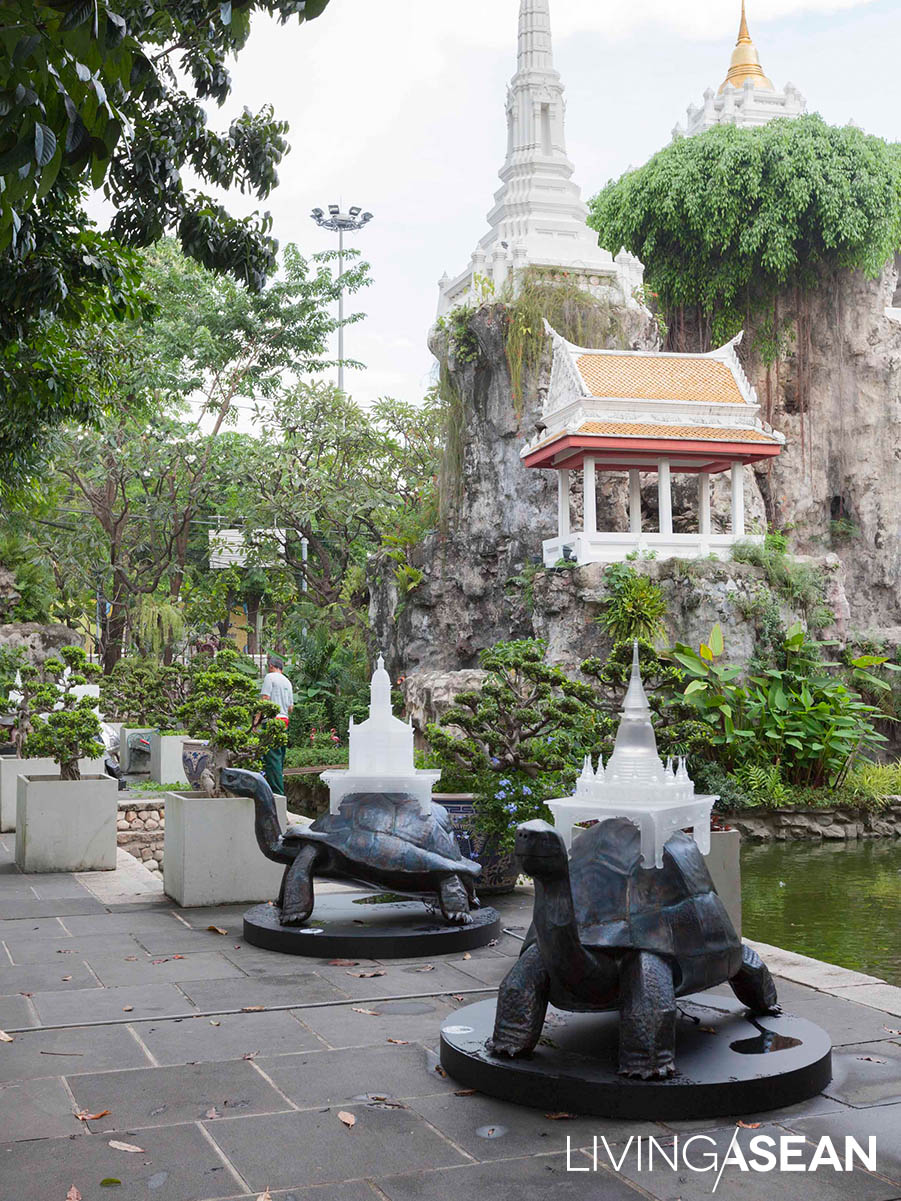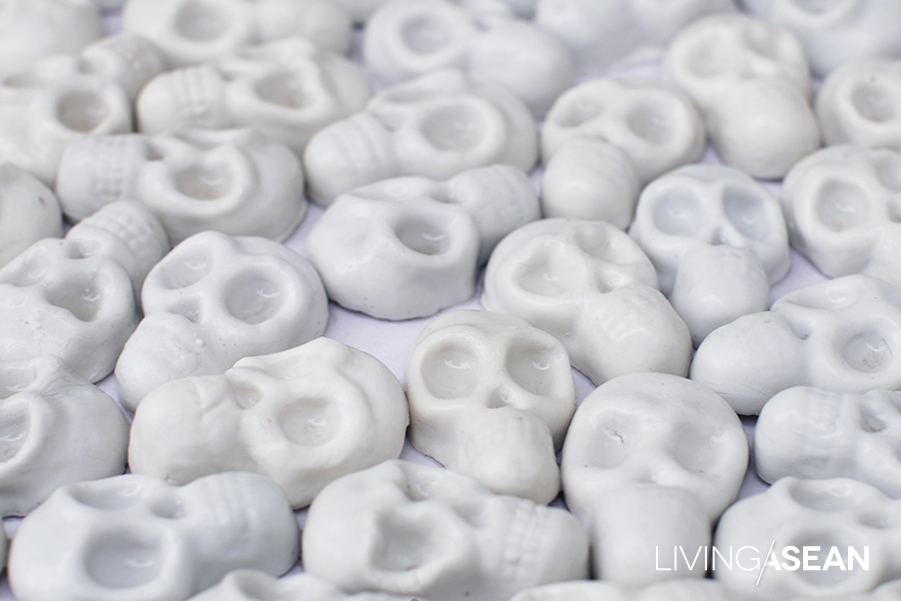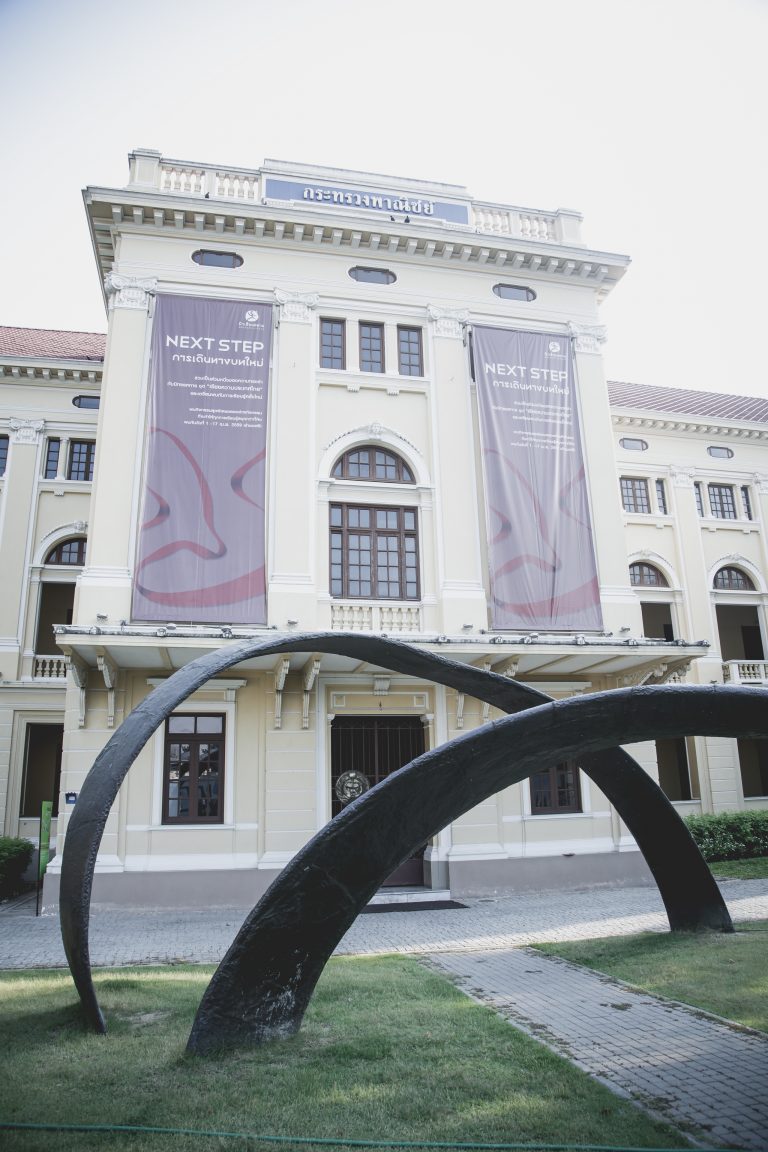 Museum Siam
If you have time, wander around Museum Siam, our first "learning museum," unique for innovations that encourage learning, with displays telling stories through accessible modern technology that arouses interest in visitors. Techniques are used to tell stories by raising questions, inviting visitors to use imagination. Certain spots are intentionally designed for maximum benefit, suggested in creative, enjoyable formats involving various activities that move the narratives forward. Items and devices used within the museum are to be touched so as to convey meanings and create perfect connections.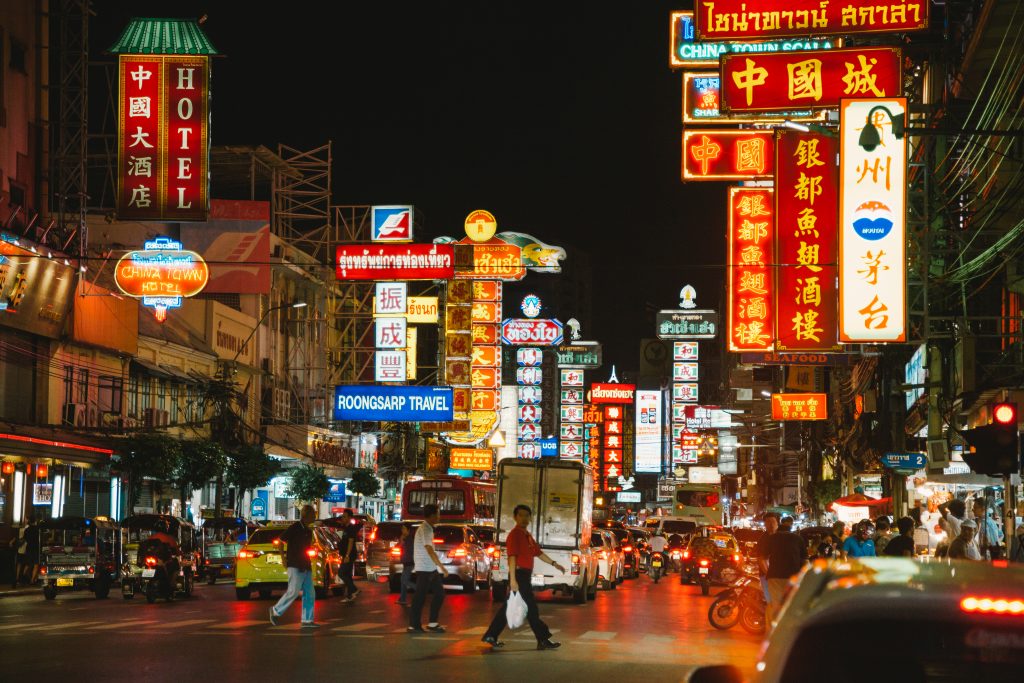 Yaowarat
This venerable haunt of Chinese people and civilization has long been here. Yaowarat is especially colorful at night, with topflight food to be found everywhere. There are a number of noteworthy points along Yaowarat Road, such as Odeon Circle, Charoen Krung Road, Ratchawong Road and Chakkrawat Road. Not-to-be-missed eating spots are Kuey Chap Nai Ek, Khua Kai Than Tao, and Kuey Chap Uan Phochana (in front of the Chinatown Cinema). Hidden away nearby are Khanompang Sai Thalak, Sweet Time, for incredibly delicious desserts, and Pa Jin Hoi Khlaeng Luak, which specializes in shellfish prepared in absolutely delicious ways, and is one of the oldest restaurants in Yaowarat.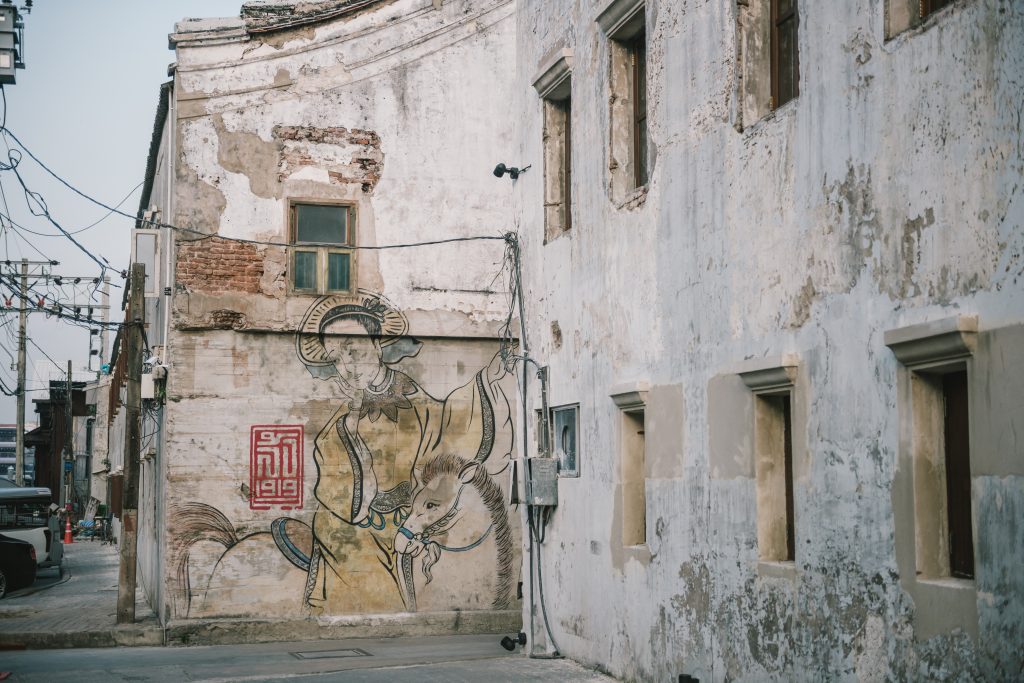 Lhong 1919
Renowned for decorative architecture, Lhong 1919 is a popular new tourist spot, well worth visiting and taking a slew of pictures of. Here once was a location called "Huai Jung Lohng," Chinese for "steamer pier," and now is also known by the name "Wang Li godowns." Its history and architecture go back 167 years and really make one aware of its architectural value. Recently a major restoration was done on the pier, which had deteriorated over a long period, and now it is a tourist destination with a remarkable heritage that tells of its history through art and architecture.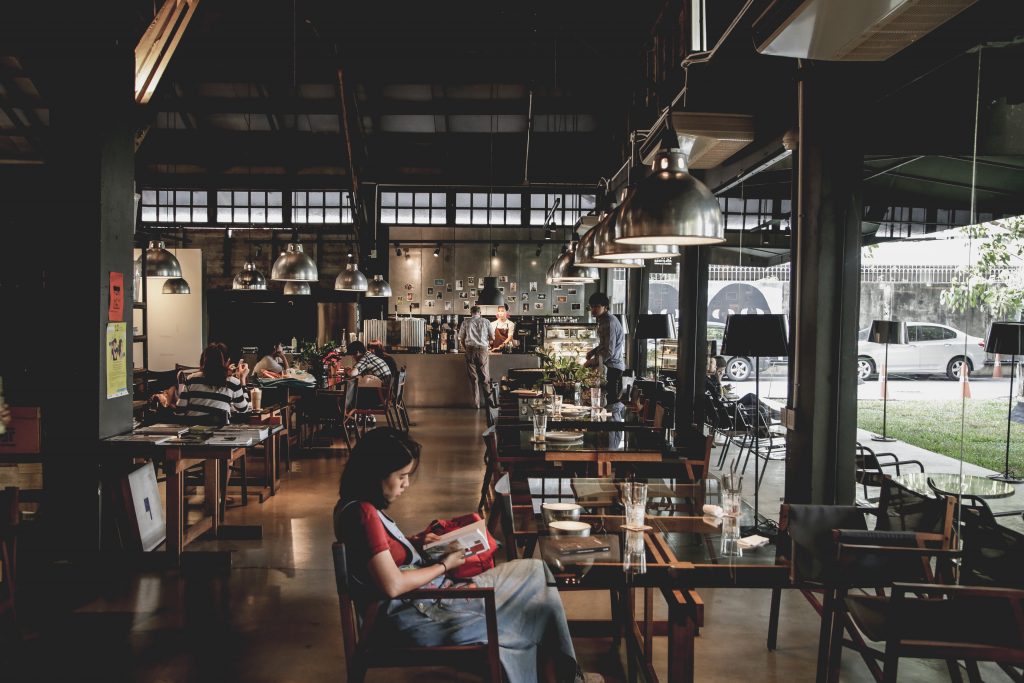 The Jam Factory
The Jam Factory is a warehouse space along the Chao Phraya River revamped as a hub for super-hip lifestyles. Besides beautification of a funky old godown, the environment was made especially charming by preserving its large trees for a shady atmosphere extending to a riverside restaurant, a chic furniture shop, and a bookstore where serious bookworms can come stuff their heads with knowledge found in rare books from Thailand and abroad.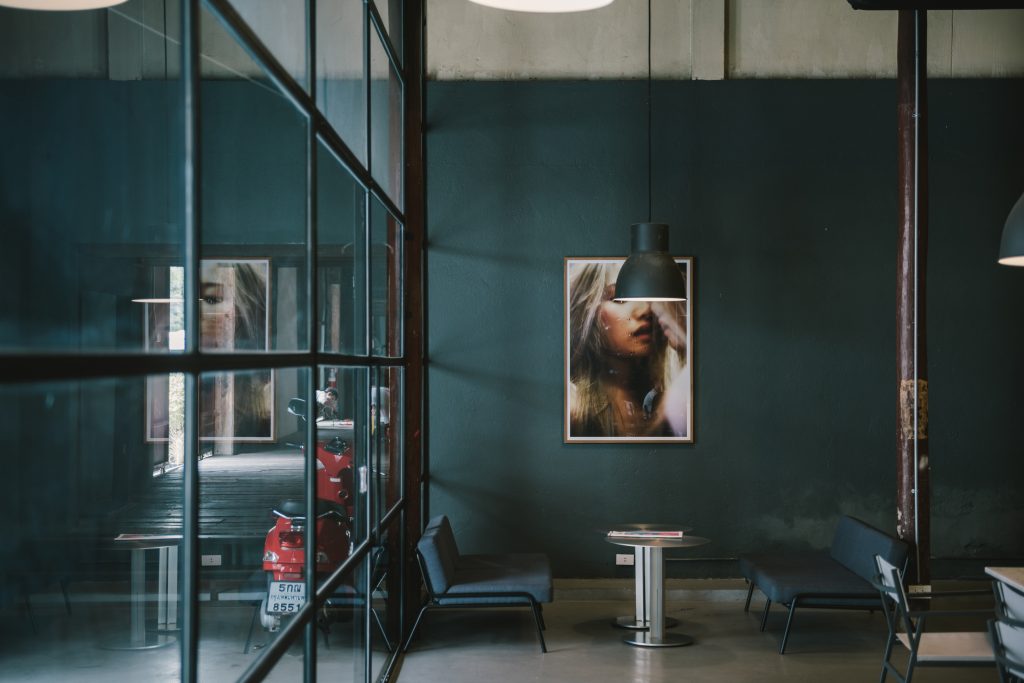 Warehouse 30
Warehouse 30 is a creative space with a distinctive industrial style, renovated from an old factory. This newly born community is located in Soi Charoen Krung 30. It's a place to hang out. There's a restaurant. There are shops offering hip home furnishings. There are many spots to take beautiful pictures, even a cinema! All this, and then the "co-working space," too! People can shop, munch, chill, or have fun with various activities, either during the week or on weekends.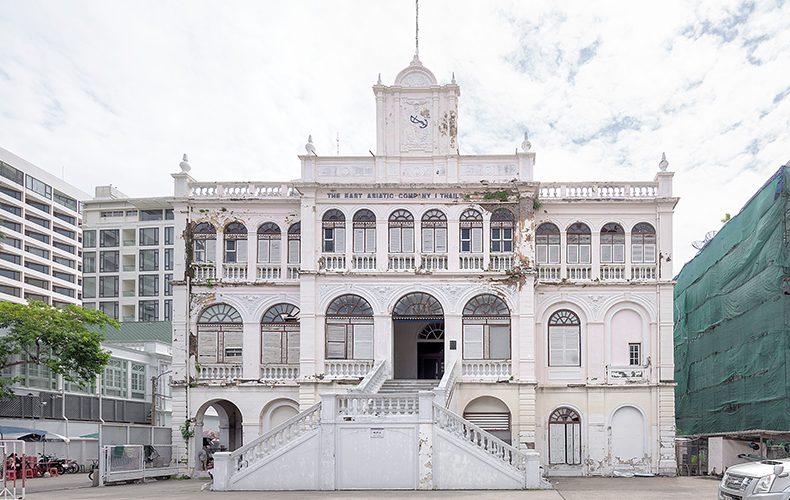 East Asiatic Building
The East Asiatic, a fine example of Renaissance revival architecture, is located on the banks of the Chao Phraya River next to the Mandarin Oriental Hotel. Not only is it gorgeous, it gives us a look back to more than 100 years ago as a rare historical treasure showing the prosperity of the Danish community in Siam at that time. Right now it is also home to Bangkok Biennale 2018 Art Fair works by Lee Bul, Sara Faviau, and Elmgreen & Dragset.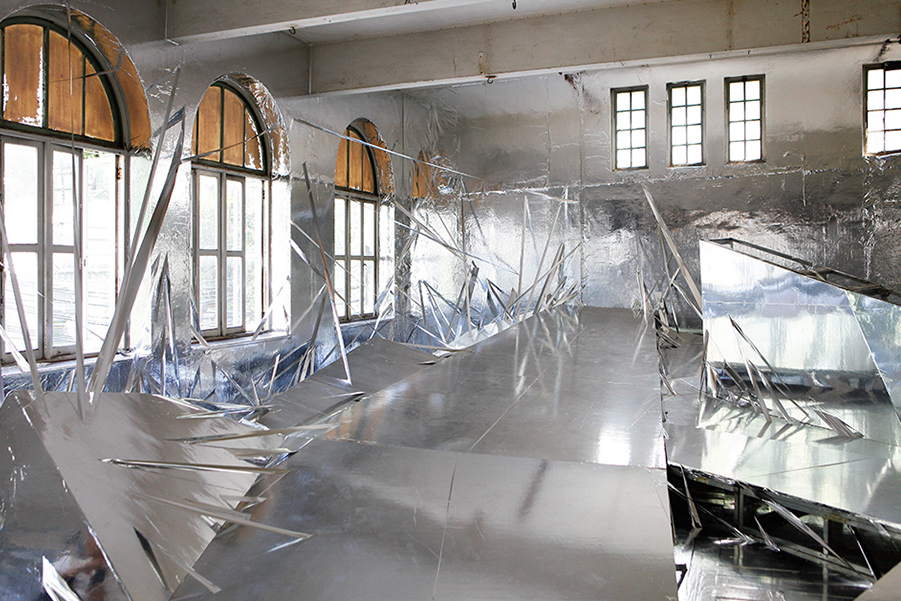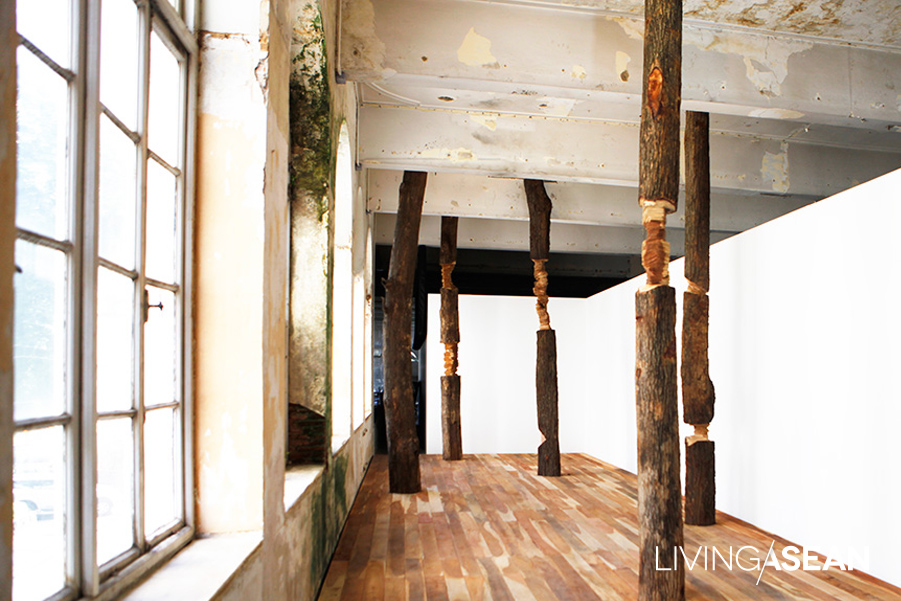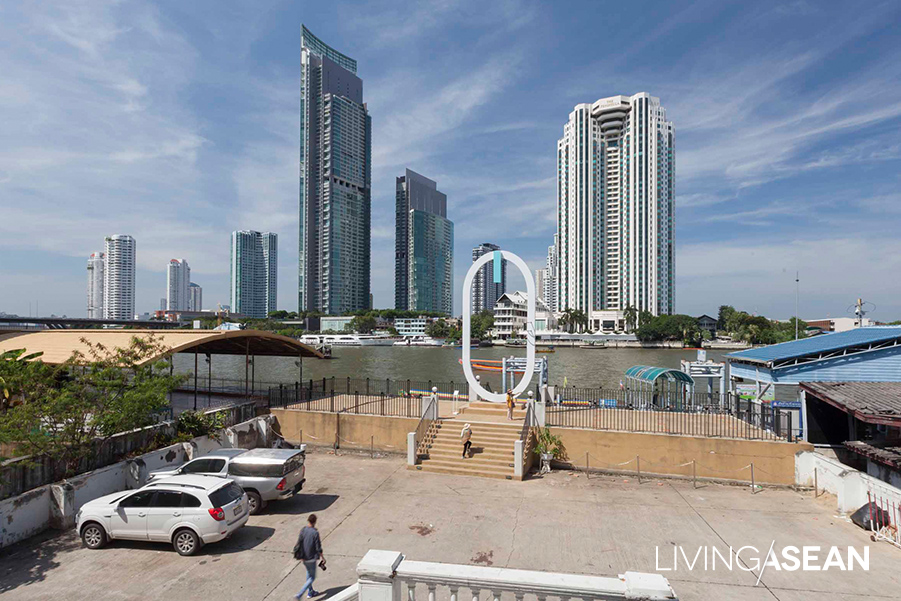 Mandarin Oriental Hotel
The beauty of its carefully maintained architecture has long contributed to recognition of the Mandarin Oriental as one of the greatest hotels in the world, and it is generally agreed that since opening in 1870, Bangkok's first hotel has also been one of its most important landmarks. Though the hotel has undergone many renovations, even today it retains its classic nature. It is also a perfect venue for Bangkok Art Biennale 2018's showing of such works as "Lost Dogs," by Aurèle Ricard.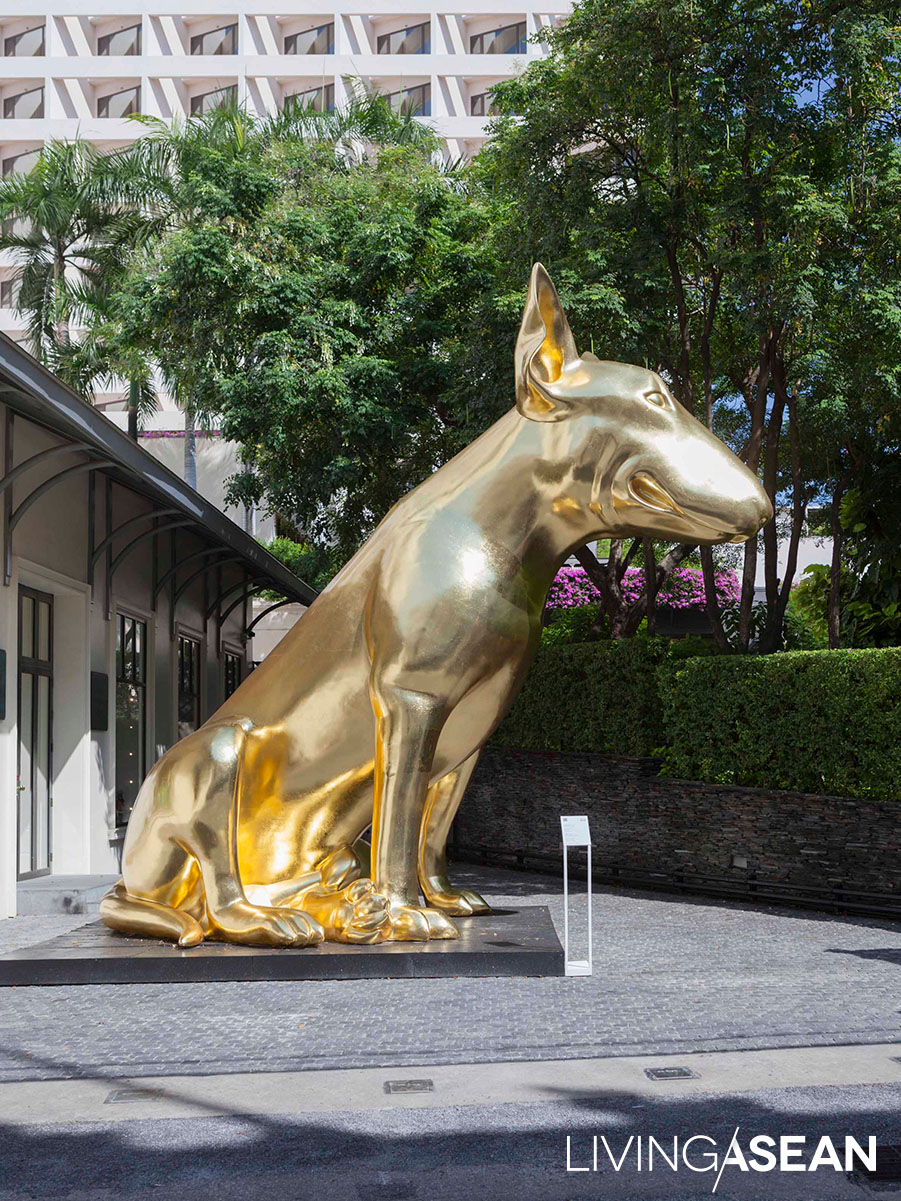 If you have time in your scenic boat ride along the Chao Phraya, you can stop in to see heretofore unknown artistic works tell fascinating stories about culture and society, sparking ideas which we can use to improve our own lives.
An international festival of contemporary art, Bangkok Art Biennale 2018 is held between October 19, 2018 and February 3, 2019 at 20 important Bangkok locations.