Despite the omnipresence of the Internet in society today, there seems to be a disconnect between the impact of pollution and access to the information needed to protect public health. Strange as it may sound. According to a 2017 estimate by the environmental tech company Plume Labs, only 0.246% of the earth has access to that vital information.
/// ASEAN ///
As air pollution levels rise from Hanoi to Ho Chi Minh City, Bangkok to Yangon, and Phnom Penh to Jakarta, it's wise to stay abreast of the latest developments. There are many websites and apps that measure the concentrations of both PM2.5 and PM10 and other pollutants. Here are three useful apps to check air quality wherever you are.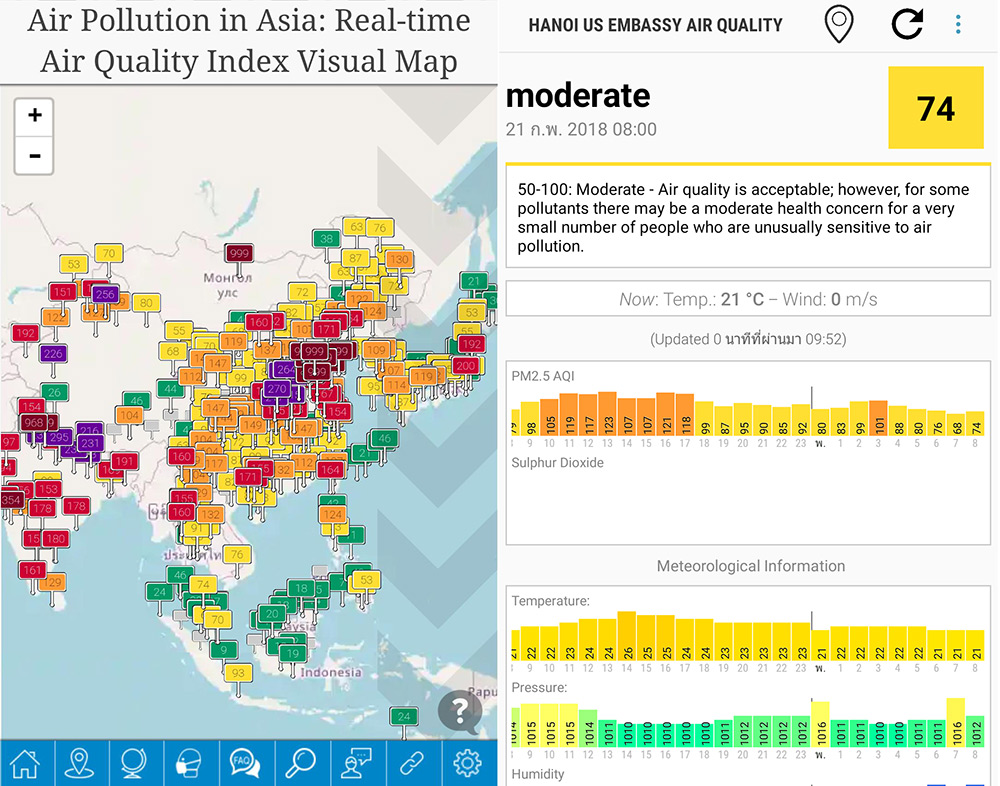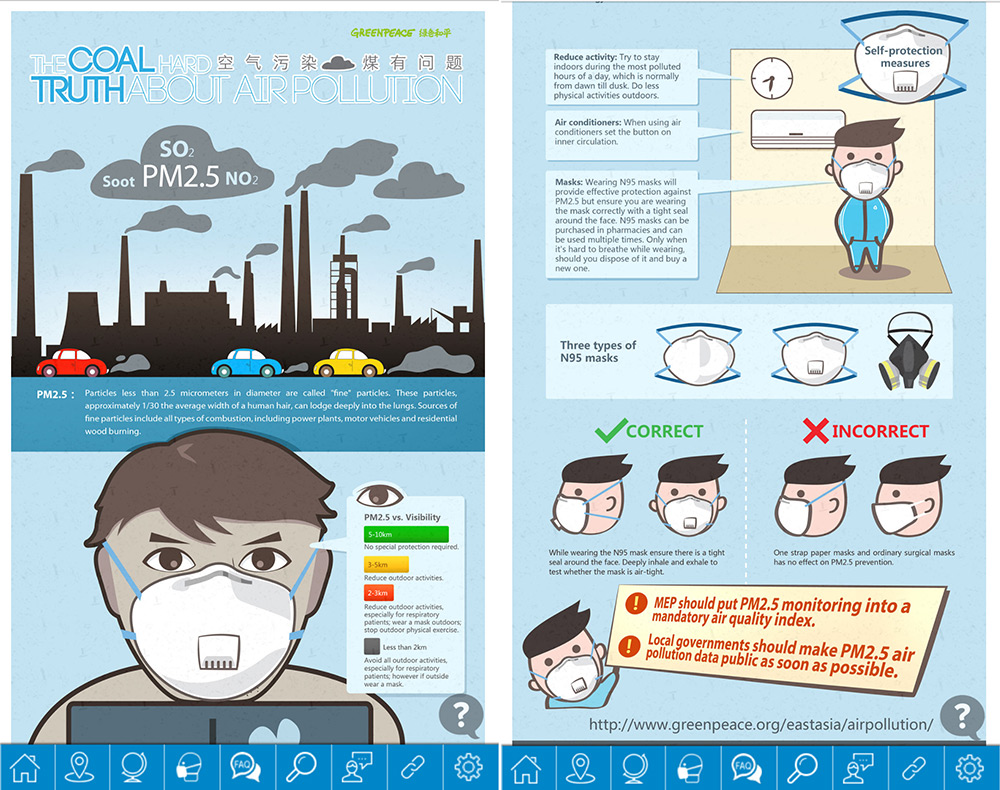 – Air Quality: Real-time AQI App –
The Real-time AQI app for Android and iOS shows air quality information from more than 10,000 monitoring stations in over 60 countries, including mainland China, Korea, Japan and countries across Southeast Asia. It provides, among other things, data about the concentrations of smaller airborne pollutants (PM2.5) and larger particulates (PM10). The former refers to extremely small particulate matter 2.5 micrometers or less in diameter or about 3% the diameter of human hair.
Updated hourly, the same information is linked to the developer website http://aqicn.org along with data on harmful gases and other readings such as temperatures, pressures, and humidity. The site also publishes visualized maps and protective mask recommendations from the global independent campaign organization Greenpeace. Get to know three types of masks to protect you from PM2.5 that ordinary surgical masks cannot. Whether it's on the mobile app or the website, good infographics are worth a thousand words and a good place to start researching.
---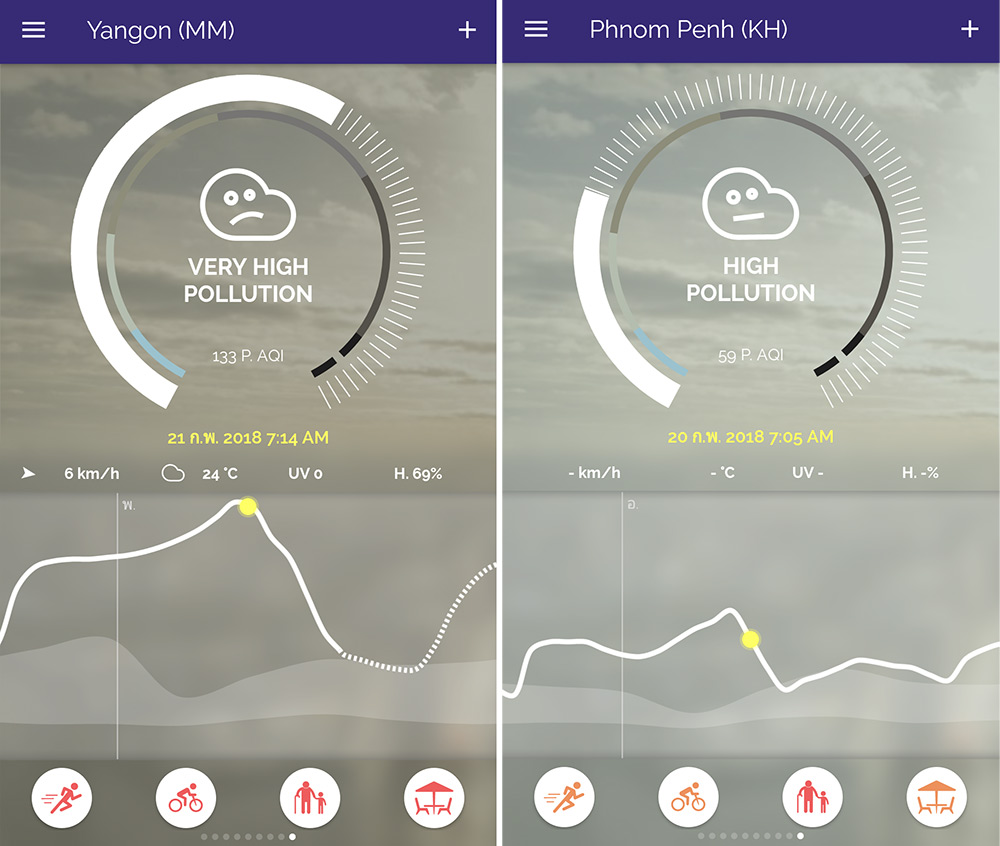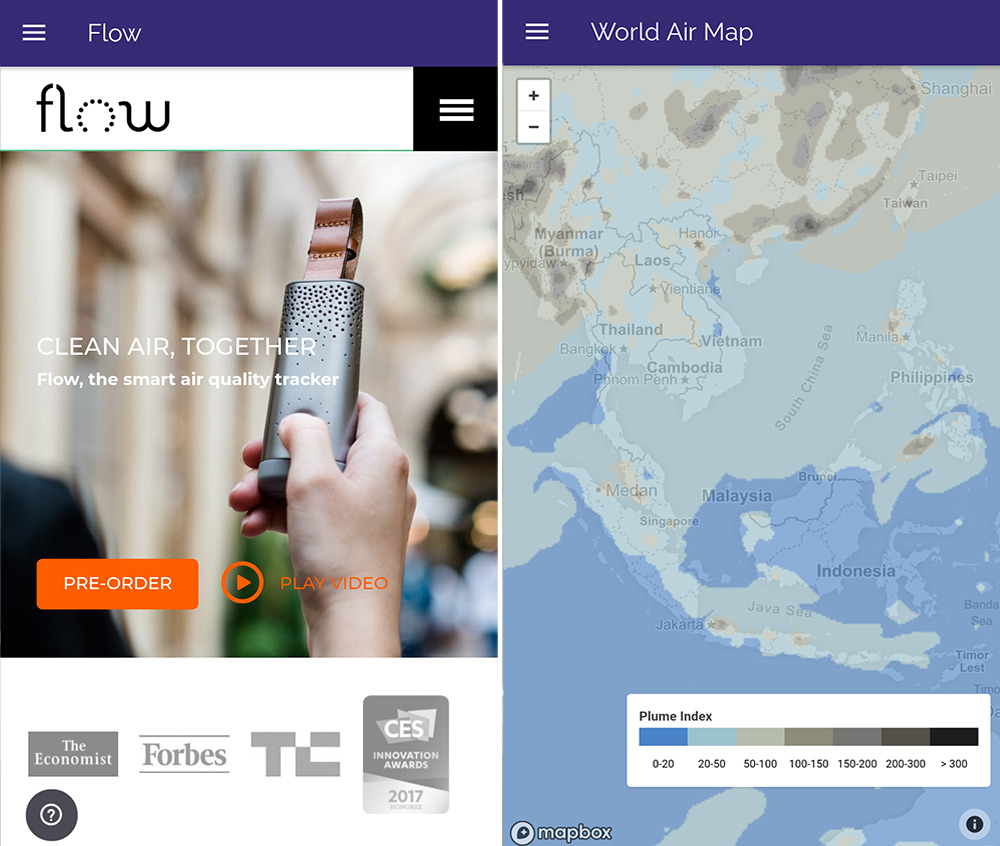 – Plume Air Report App –
Plume Air Report on the iPhone is a reporting and forecasting app that tracks real-time air pollution levels for every city in the world. The environmental tech company (website https://plumelabs.com) is the maker of "Flow," a mobile personal air tracker that measures harmful pollutants indoors and outdoors. Real-time data including air quality indices, temperatures, UV levels, winds, and humidity are updated hourly along with pollution forecasts for the next 24 hours and statistics for the past 7 days. Flow makes it possible to track harmful air pollutants even in cities without AQI monitoring stations. The device is open for pre-order. Check the website for availability.
---
– Air Quality: AirVisual App –
AirVisual is a real-time and forecast air quality app that provides AQI indices for over 70 countries worldwide. Available on both Android and iOS, the free app gathers information from more than 9,000 locations via global networks of government monitoring stations and AirVisual's own sensors. By giving historical, real-time, and forecast air pollution data, AirVisual is a pocket guide to avoiding harmful airborne particles. The AirVisual Earth Map is a good place to start tracking pollution levels and weather conditions with hourly updates.
In Southeast Asia, notably Bangkok, Chiangmai, Hanoi, Ho Chi Minh City, and Jakarta, thick haze of air pollution isn't going away any time soon. As the fight for clean air continues, it pays to be in the know and avoid places with high concentrations of PM2.5 and PM10. The mobile apps mentioned above are three of many technologies designed to get the message across in the interest of public health and safety.
You may also like…