/ Kuala Lumper, Malaysia /
/ Story: Ekkarach Laksanasamlich / English version: Bob Pitakwong /

/ Photographs: Rithirong Chanthongsuk, Soopakorn Srisakul /
In Kuala Lumpur, situated a stunning energy-saving home with much more than meets the eye. The house sits on a plot of land where an old home had been for more than sixty years. The old house was demolished, making room for the new. Here, the owner and the designer join hands to keep matured trees on the property the way they have always been.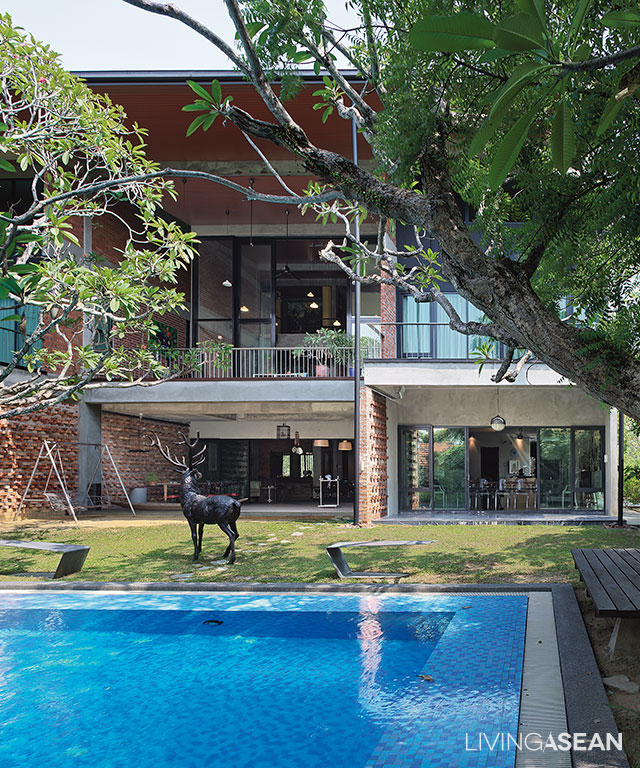 Materials from the old house weren't wasted. Tan Loke Mun of ArchiCenter has managed to incorporate those into the new "S11" house in Kuala Lumpur. Its environmental consciousness has earned the house the prestigious platinum Green Building Index (GBI).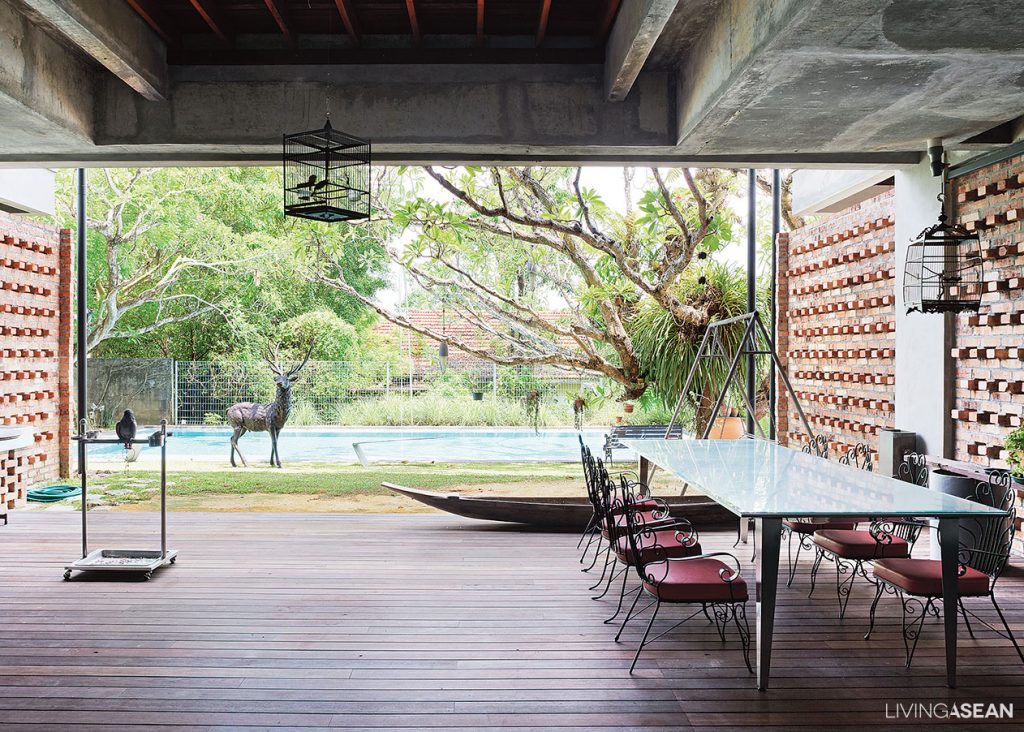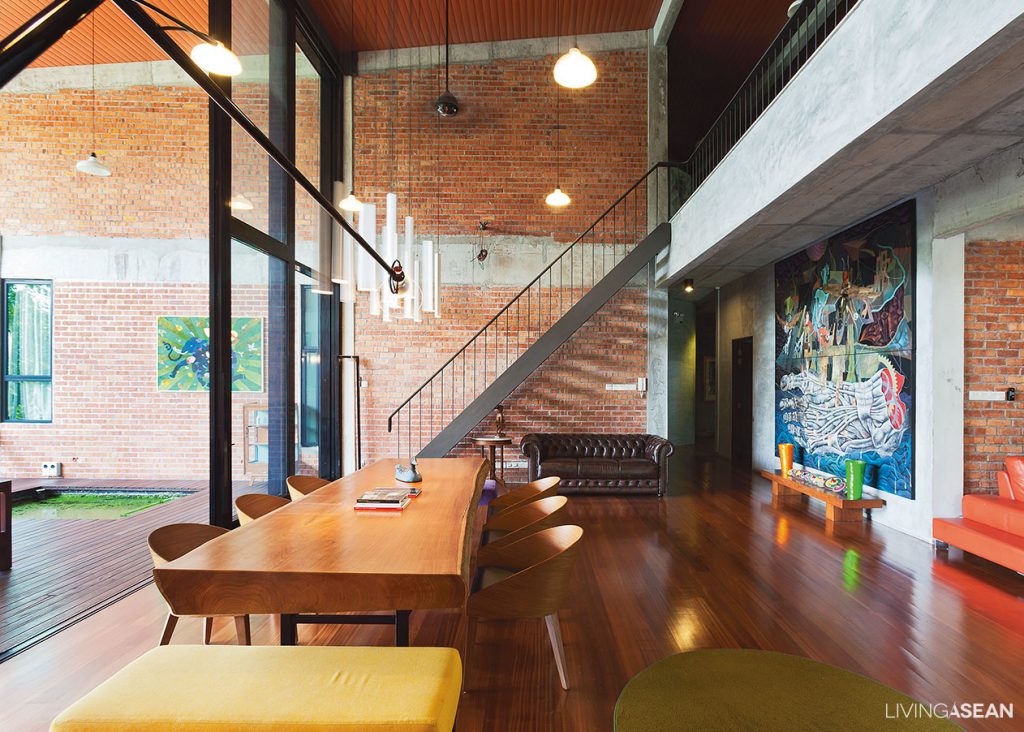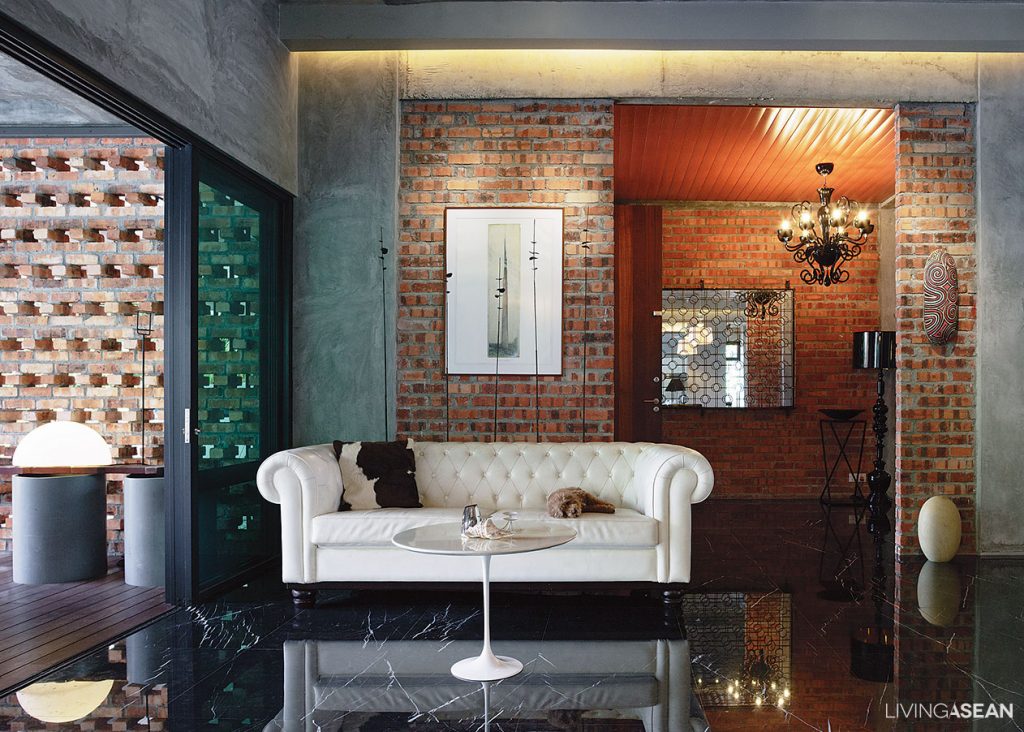 Attention was shown in every detail. Concretes from the house were recycled, making walkways along the exterior walls. Old bricks were also given a new breath of life. Old steel windows grids were reused to reassure the security. Interestingly, old wood are also used as scaffolding during the construction due to the limitation of steel rods.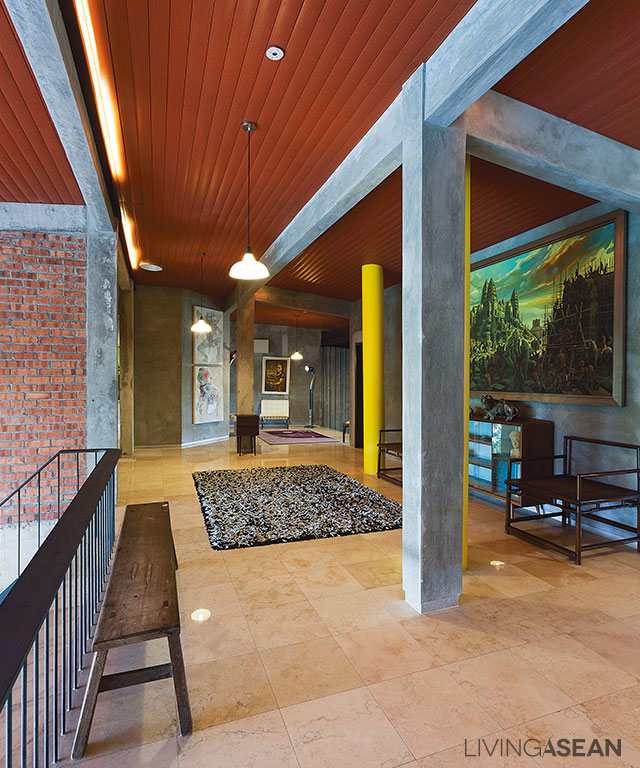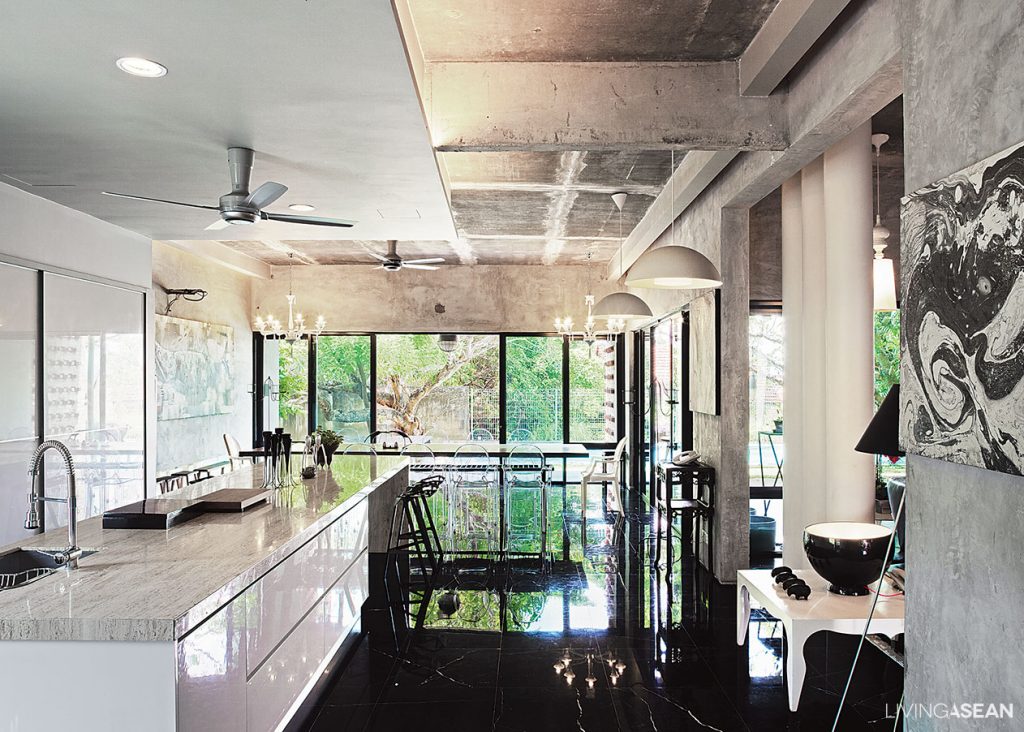 Built along the north-south axis, the house allows the wind to flow in to its living room.
Large windows and openings reduces heat. West-facing exterior were crafted from lightweight anti-heat-absorbing material.
Lush vines were grown on trellises. Five full-grown trees buffers the house from the sun in hot summer days.
Extra thick insulation was applied under a metal sheet roof to prevent the heat, while chosen windows were made from low-emissivity glass.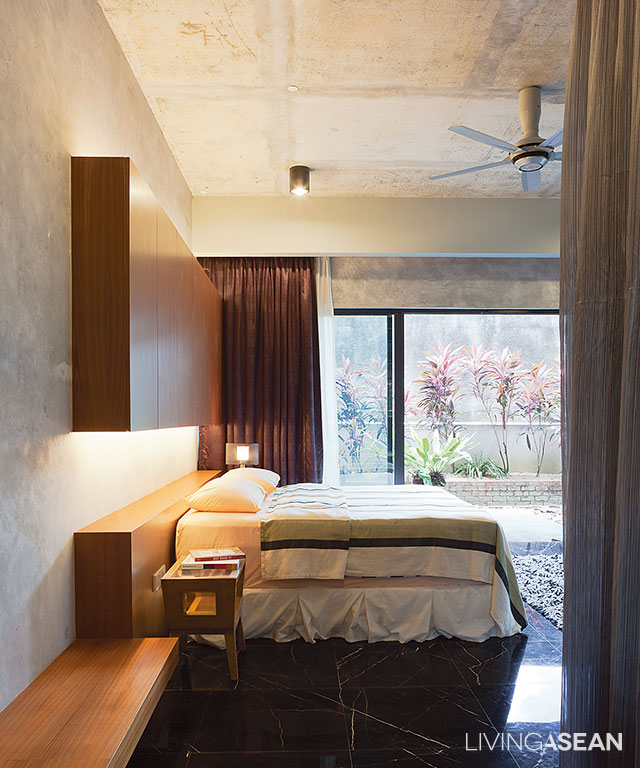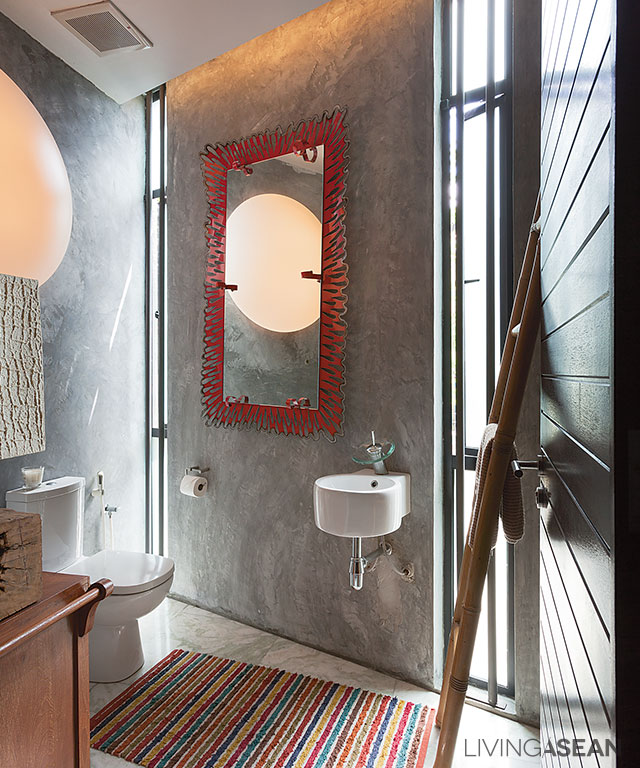 To prevent heat from building up inside, the three-storey (plus a basement) house has an air duct system to levitate hot air to the rooftop. With this genius design, no air-conditioning machine is needed.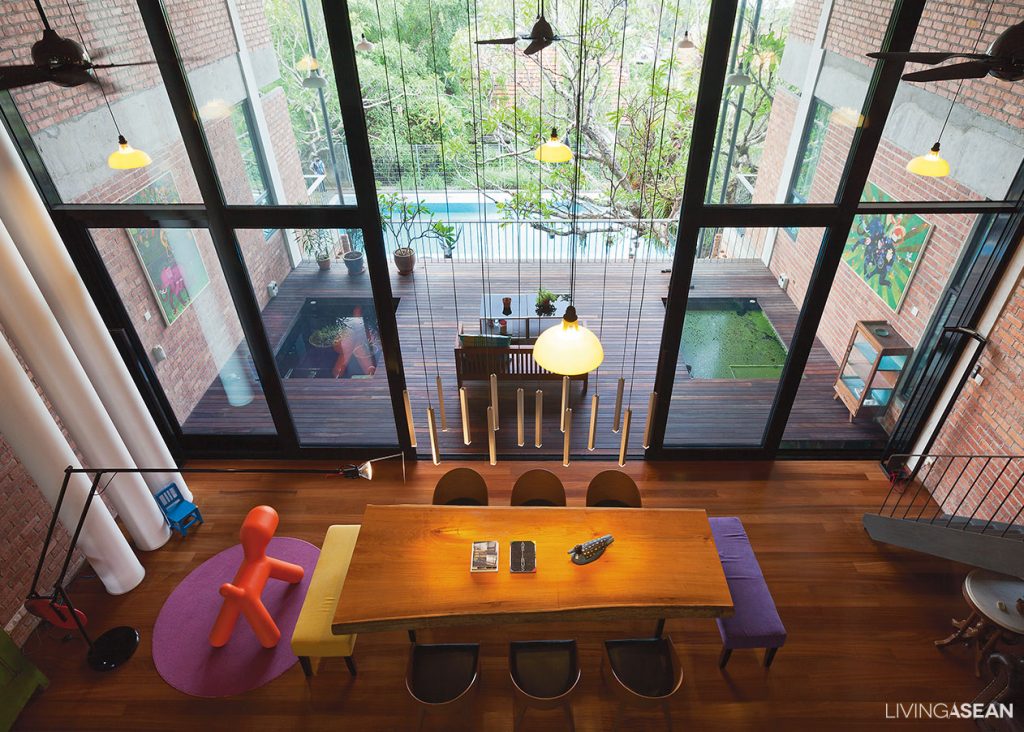 The designer intended to use materials in their true forms. Thus, painting and coating were minimized. Naked concrete, bare brick walls, natural wood in neutral tones prevail.
Where paints were needed, the designer choose Low VOC paint to lessen environmental damages.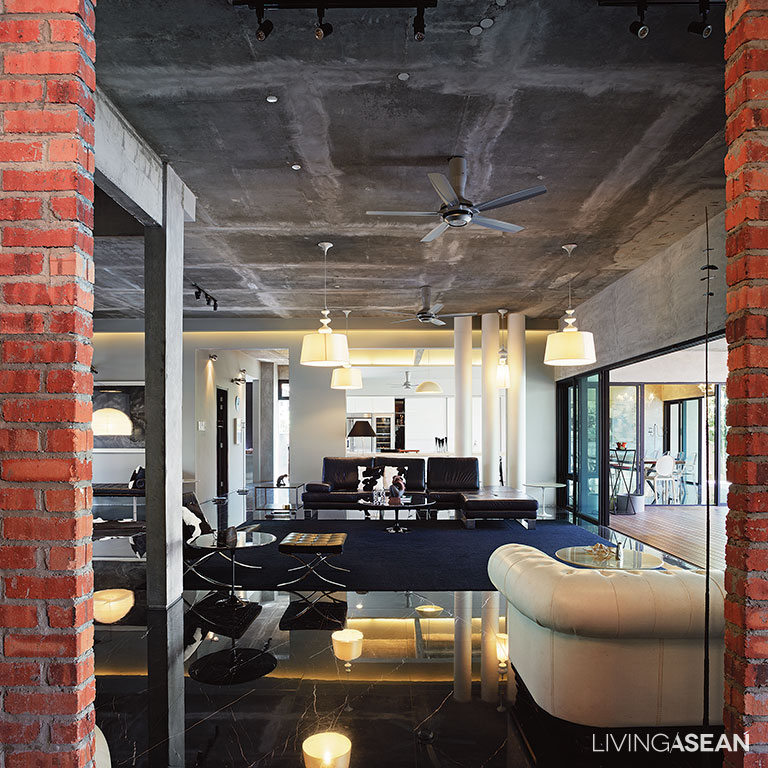 In a nutshell, this house in Kuala Lumpur is the one with environmental consciousness, crafting for co-living with nature inside out.
Such energy saving home is considered a true earth-friendly building.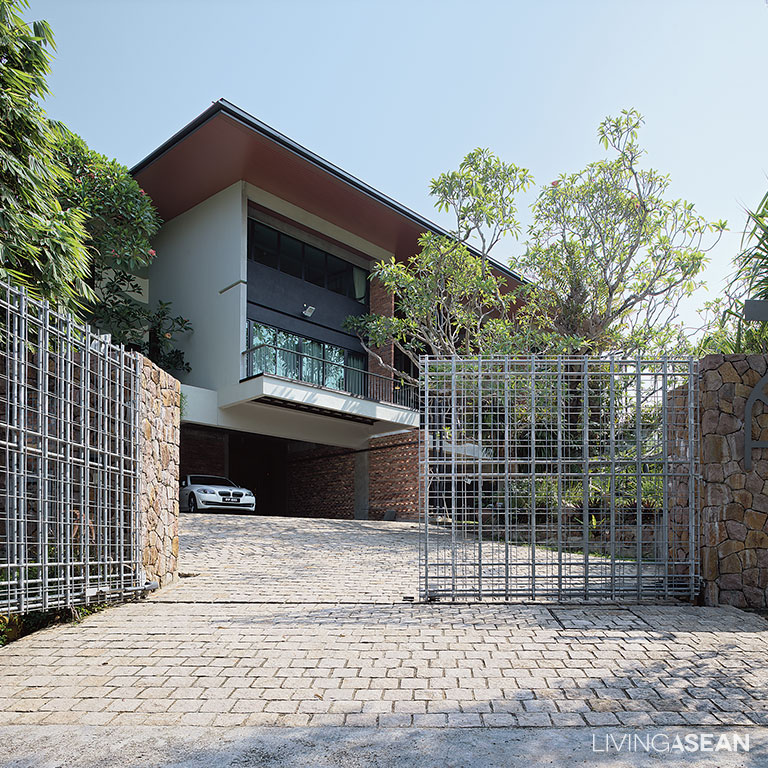 ---
Architect: ArchiCentre by Tan Loke Mun
---