This waterside tropical house brings back memories of Thai life as it was along Khlong Samsen in bygone times. From outside it looks straightforward and contemporary, but inside is a fascinating mix of antiques from the owners' collections.
/// Thailand ///
Story: Wuthikorn Suthiapa /// Photography: Sitthisak Namkham /// Design: Reserch Studio Panin by Associate Professor Dr. Tonkhao Panin & Thanakarn Mokkhasamit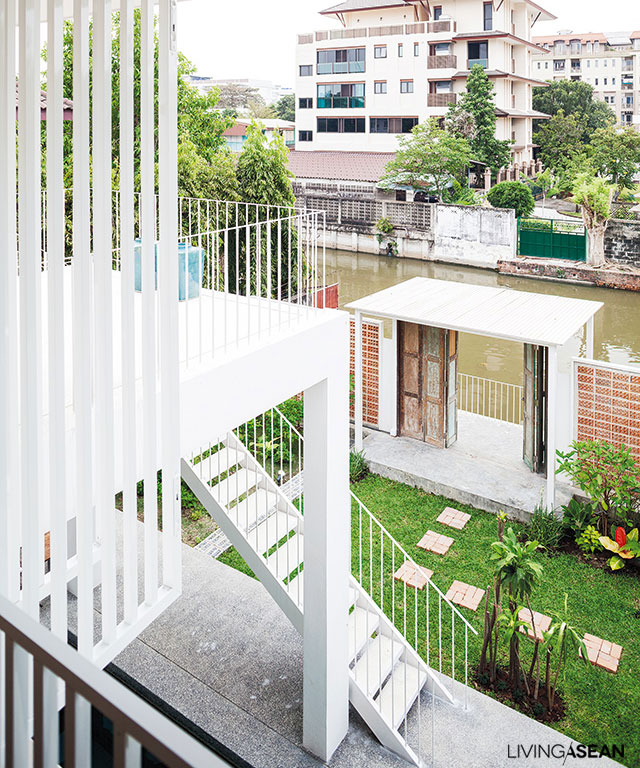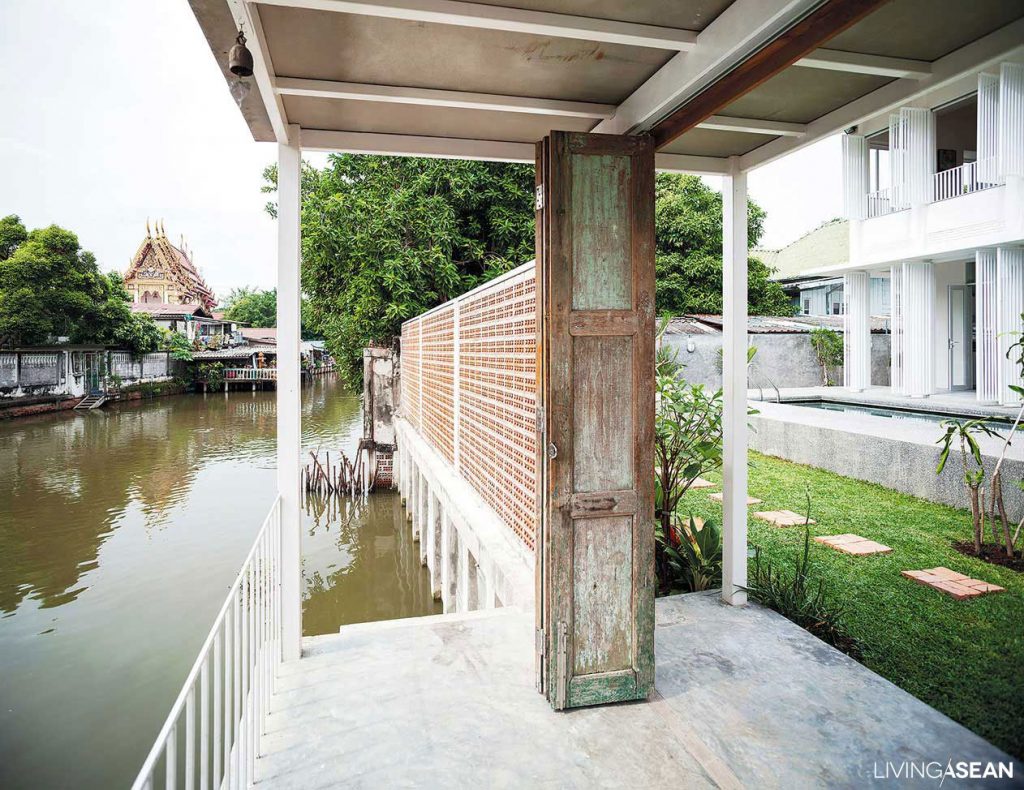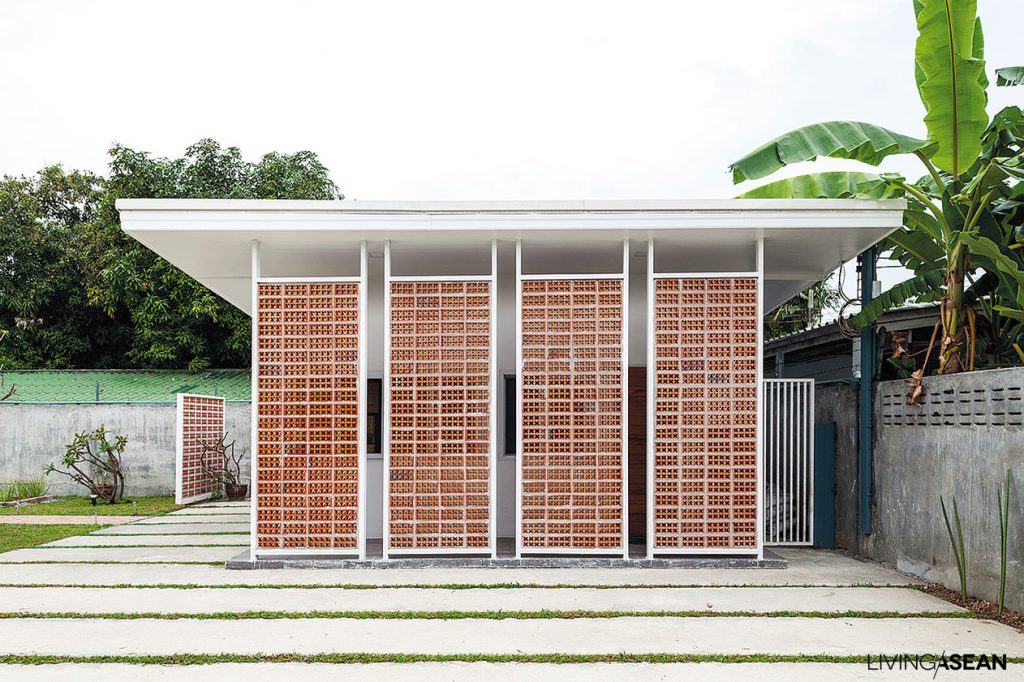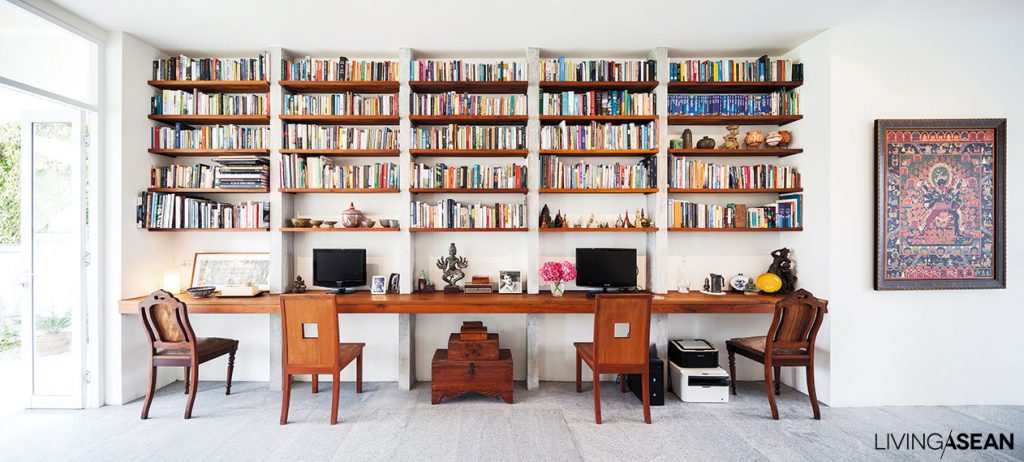 To match the Thai climate, Associate Professor Dr. Tonkhao Panin designed this house in a tropical style. Although it has a contemporary look, the house contains a mix of antiques and collectibles belonging to owners Kajorn Tanaphaet and Eugene Kroon. A major design challenge for Dr. Tonkhao was to make old and new fit well together.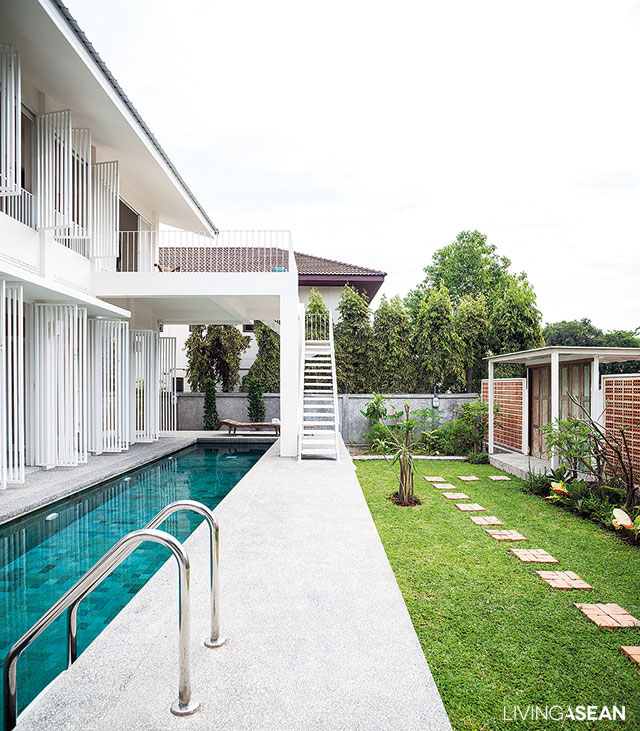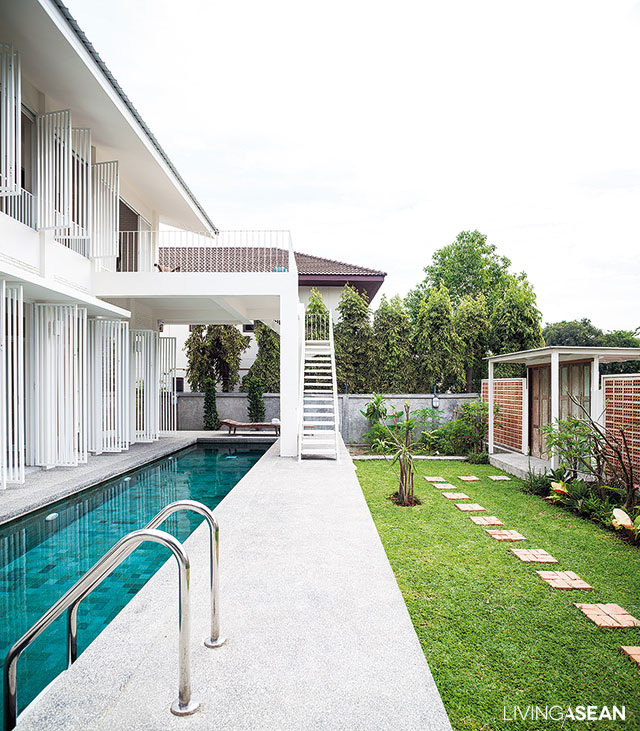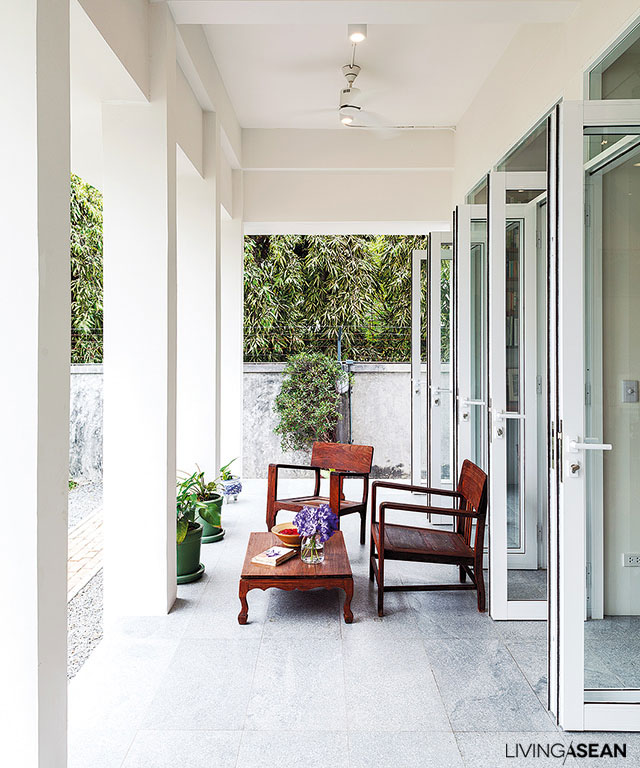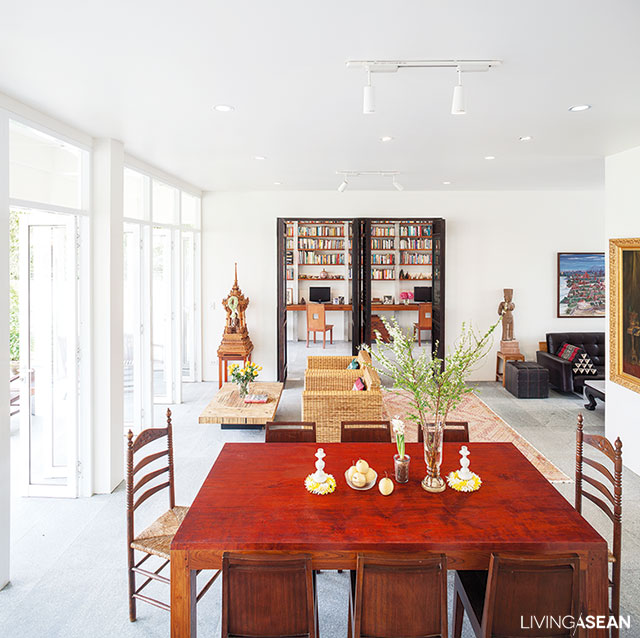 "My requirements are simply stated: 1. I don't want luxury. 2. I want high ceilings, and 3. Air conditioning should be minimal. Tonkhao's proportional design successfully connects the entire property: balcony, reception parlor, reading room, down through the kitchen and out to the swimming pool and pier. There are a lot of reasons I'm pleased with this location: it's at the end of the soi, quiet and peaceful, one side opens onto Khlong Samsen, and there's space in front for a nice garden. I bought the place some time before I ran across a house designed by Tonkhao in a book I was reading and managed to get him to come design this one. As you can see, the end result is a good-sized house with a great style," says Kajorn.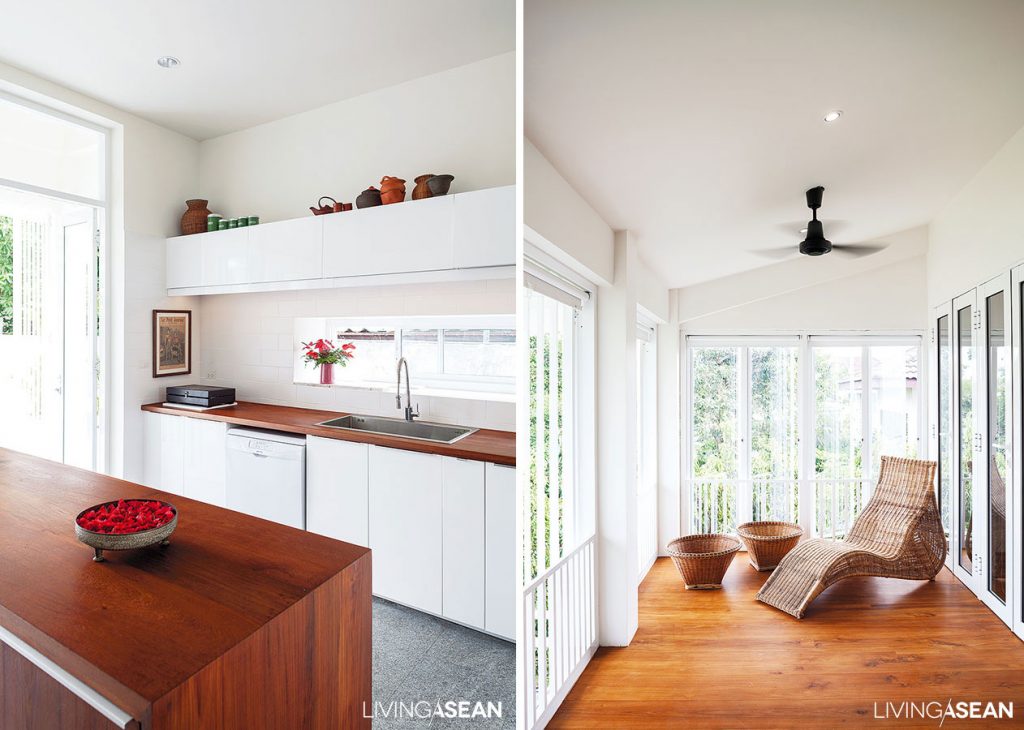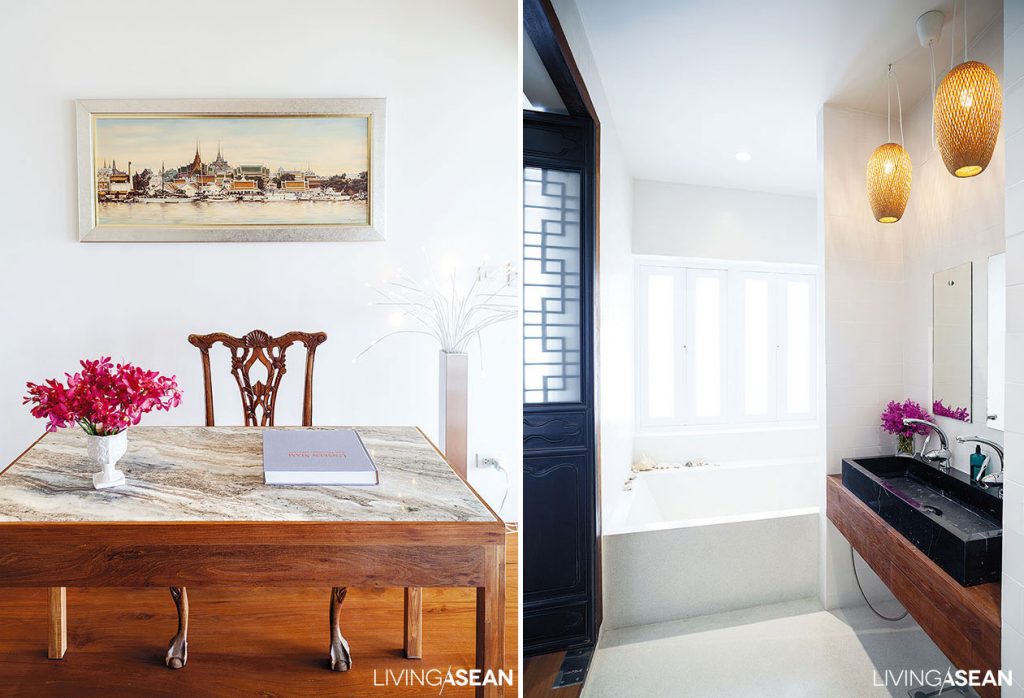 The design took 8 months, and construction an additional year. "We did it little by little, along the way discovering things we liked in the detail suggested by the word 'house.' Here is a mixture of many things: some sections come from me and Eugene, some from Tonkhao, and there are things the craftsmen suggested as we chatted during construction."
Aside from the remarkable style and the great number of owner-collected antiques and collected artifacts, another point of interest is the unusual transverse placement of the house, set crosswise on the property. "Kajorn wanted to have the house right on the water," explains Professor Tonkhao, "and orienting the house this way lets it catch the constant breeze from the lawn out to the khlong."
So this house has permanent natural ventilation. "Even though the design is straightforward, we want it to create a feeling somewhere between being inside and outside, a tropical feeling. The house is designed so it can fully open up to the air from terrace and doorways, that all can be left open. At the same time, balconies and doors block direct sun from entering the building, creating differing levels of sunshine and shade inside and out."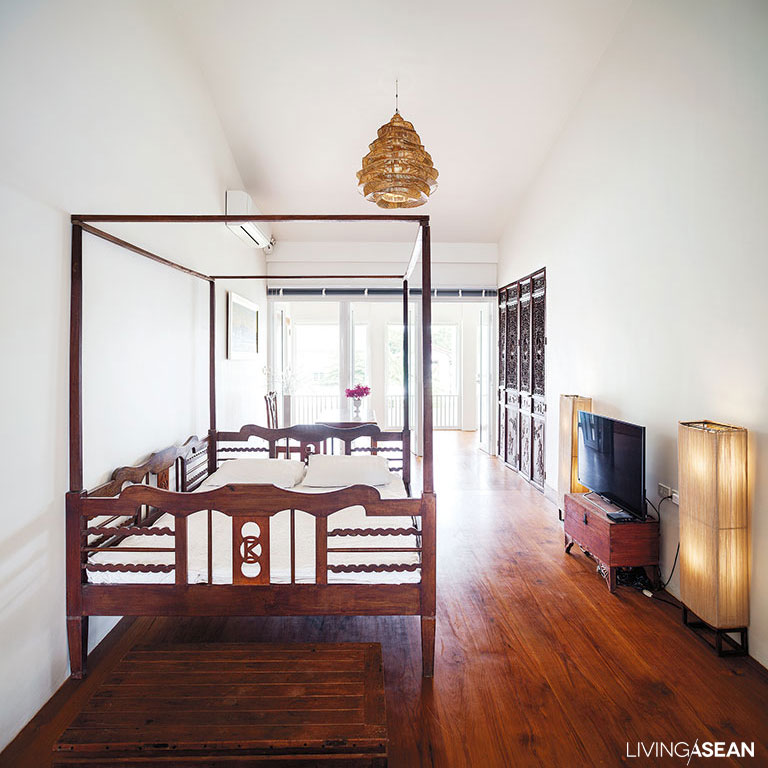 Even in late afternoon, it's still shady and cool. The patio has a long porch deck reminiscent of an "arcade," the façade of a Sino-Portuguese-style house. There's a balcony door which can be opened vertically as a sunshade, a similar design to a Thai-style "baan krathung" prop-up window. Features such as this help create an amazing sense of comfort for a Bangkok house.