This box-shaped steel house, hidden in shady green woods, has a cool, peaceful resort atmosphere. – hard to believe it's right in the middle of a congested city!
/// Thailand ///
Story: Korakada /// Photography: W Workspace /// Design: BOONDESIGN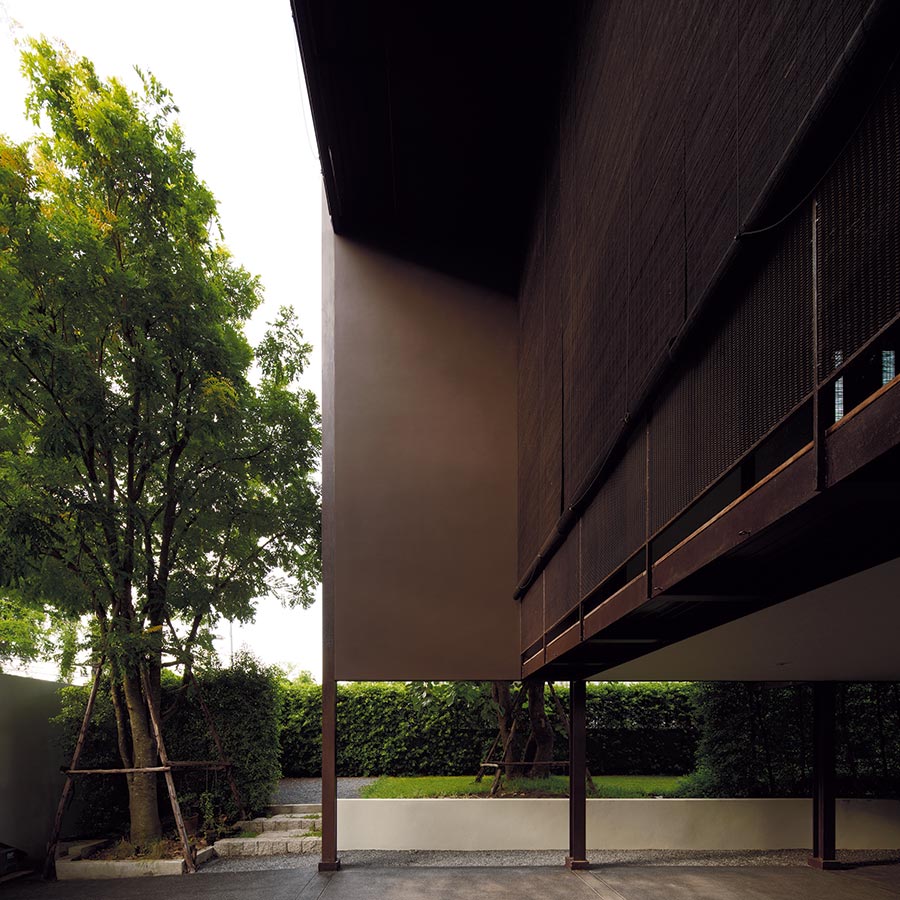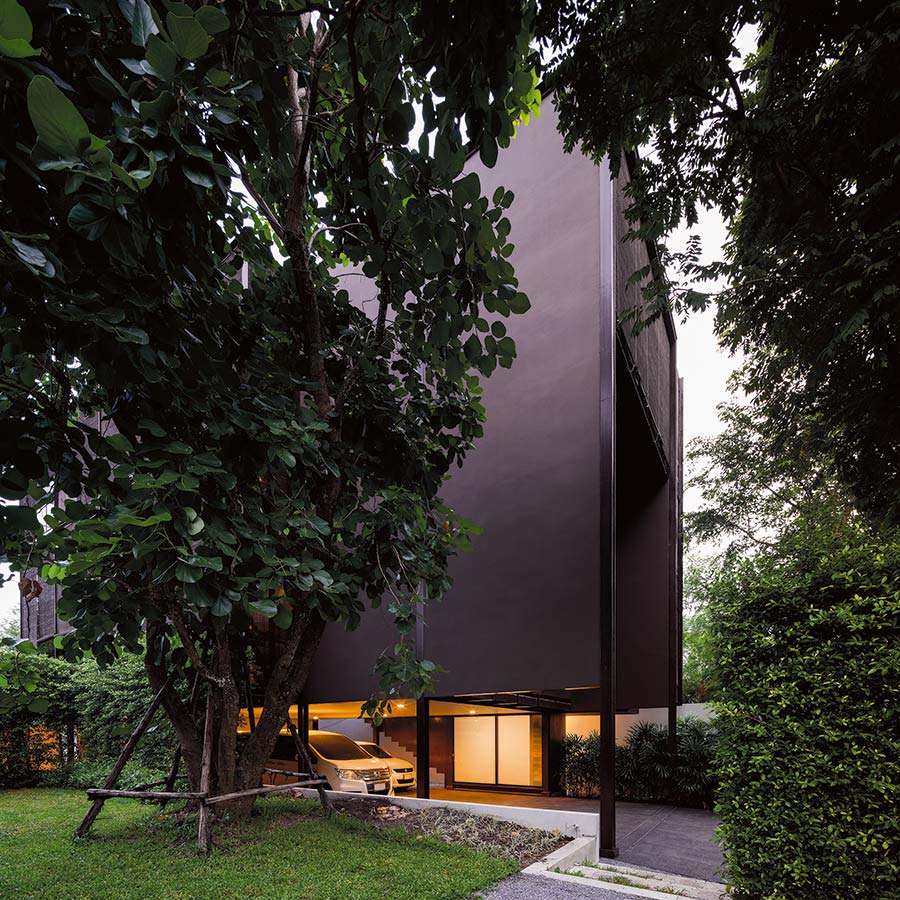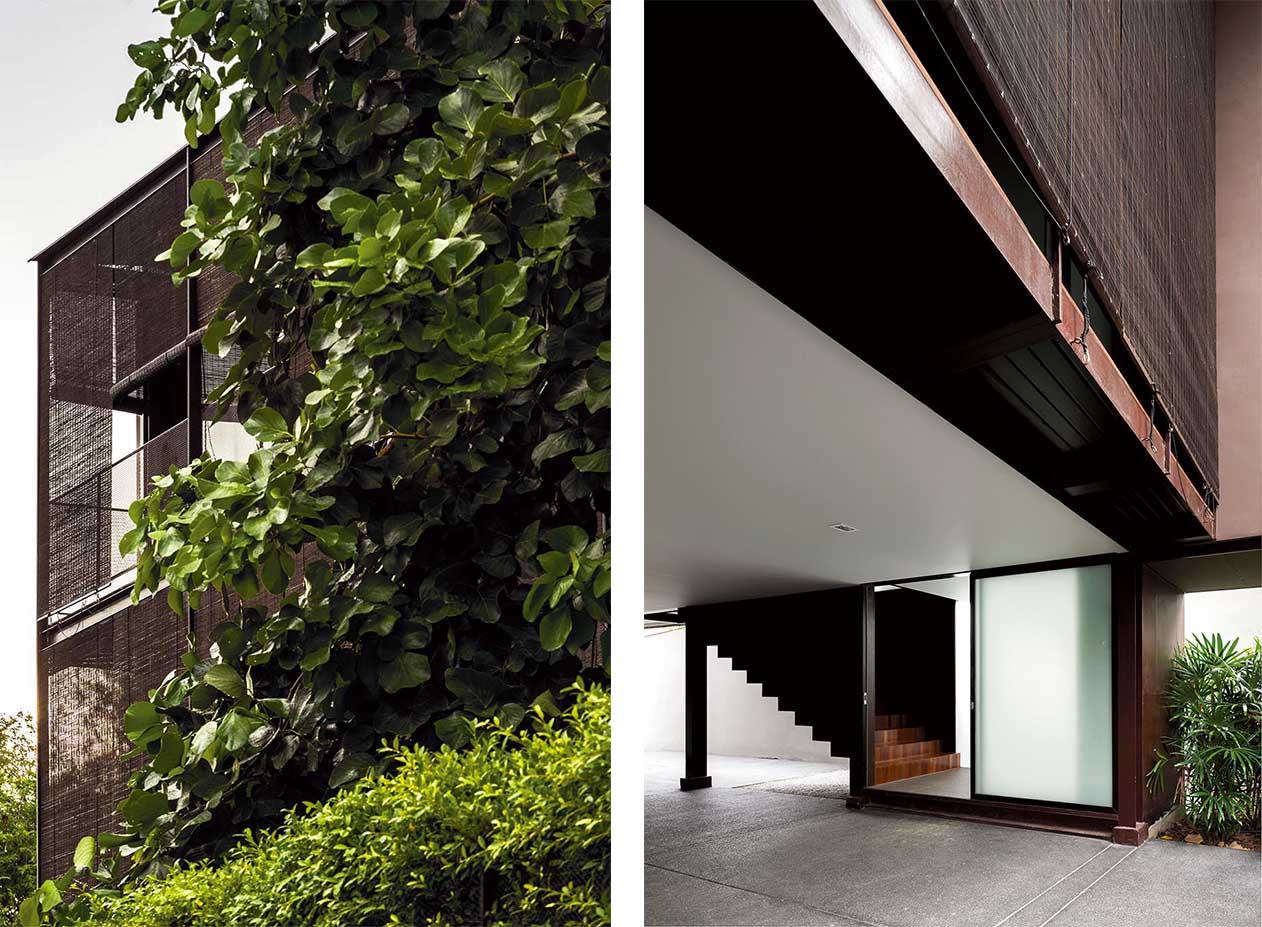 Designing architect Boonlert Hemvijitraphan of BOONDESIGN took up the challenge set by owner Thanthatch Leesiruang: create a home that is neither cramped or stuffy.
"That was the basic concept from the start. It's not unlike a Thai-style house in landscaping and traditional tai thun lower open space. The challenge was to make that work within the urban context. Fortunately the owner gave us a completely free hand; our job was simply to design a comfortable residence on a 90-square-meter property. The starting point was what we saw in the original landscaping here," said Boonlert.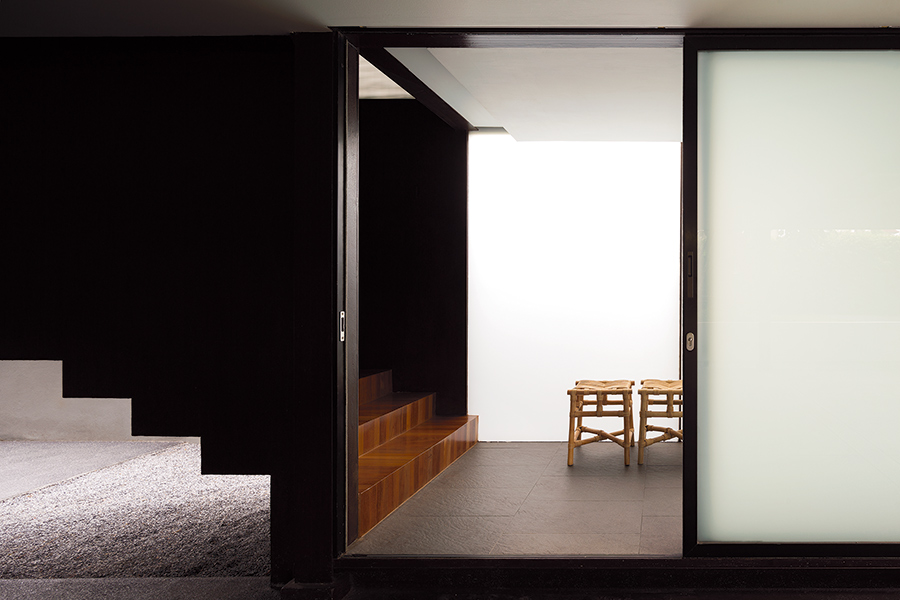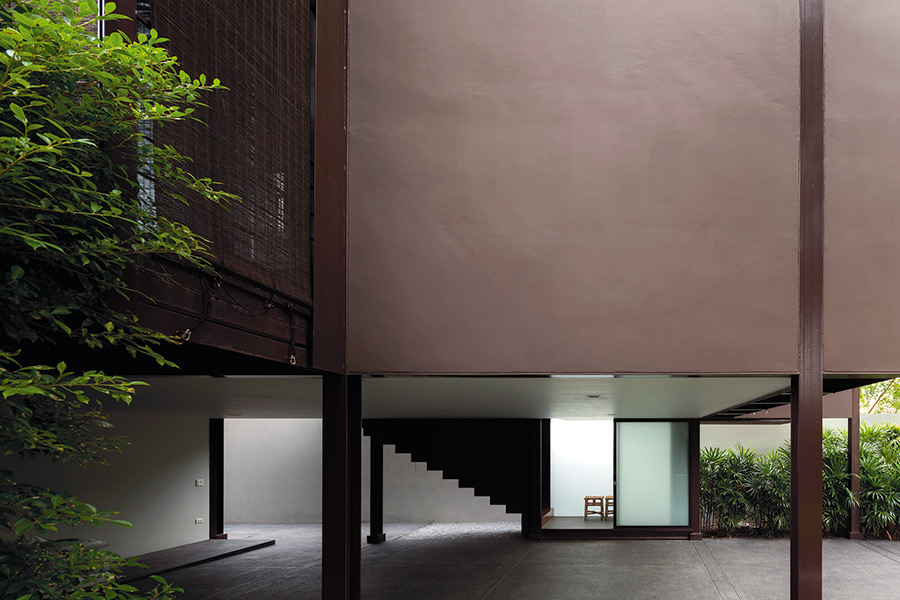 The property was not large, and its location right in the center of a capital city was seriously limiting. How to build a comfortable residence here? The garden/orchard greenery was used as a tool to create a sense of spaciousness. Instead of the house spreading outwards toward the fence, it rose vertically as a 2½-storey home with tai thun lower space used as carport and multipurpose area, the rest of the property becoming a relaxing, park-like space.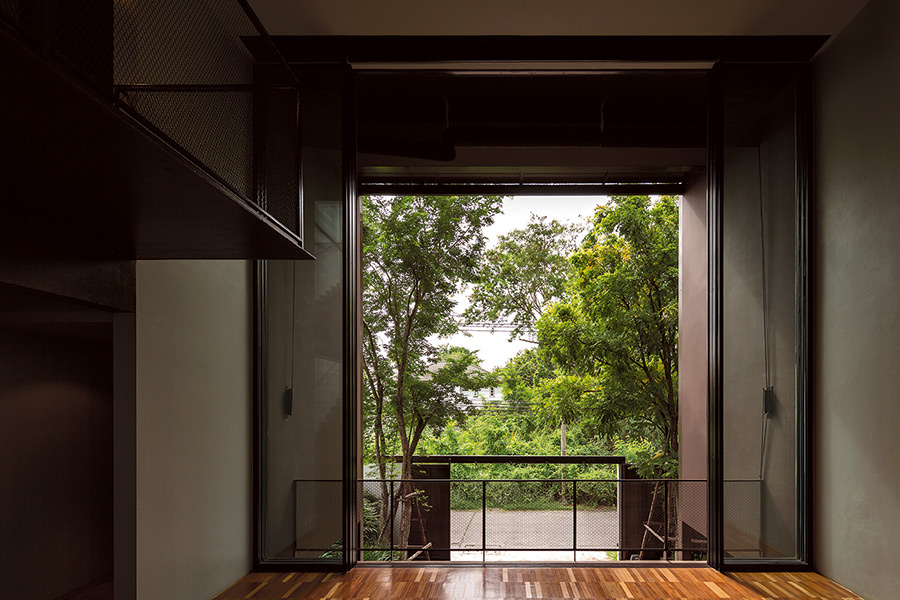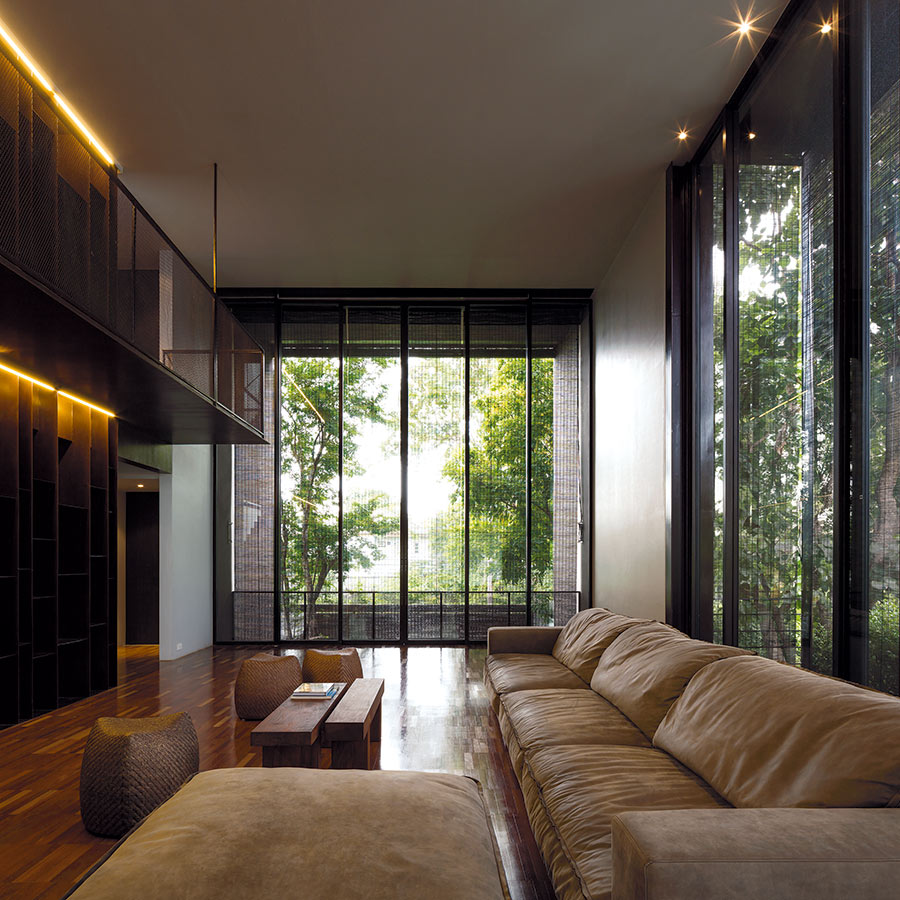 The large garden was set up to the south to get the best breeze and the best shade from plants and trees. The garden is planted on soil raised 1.2 meters higher than before to be level with the 3-meter height of the living room.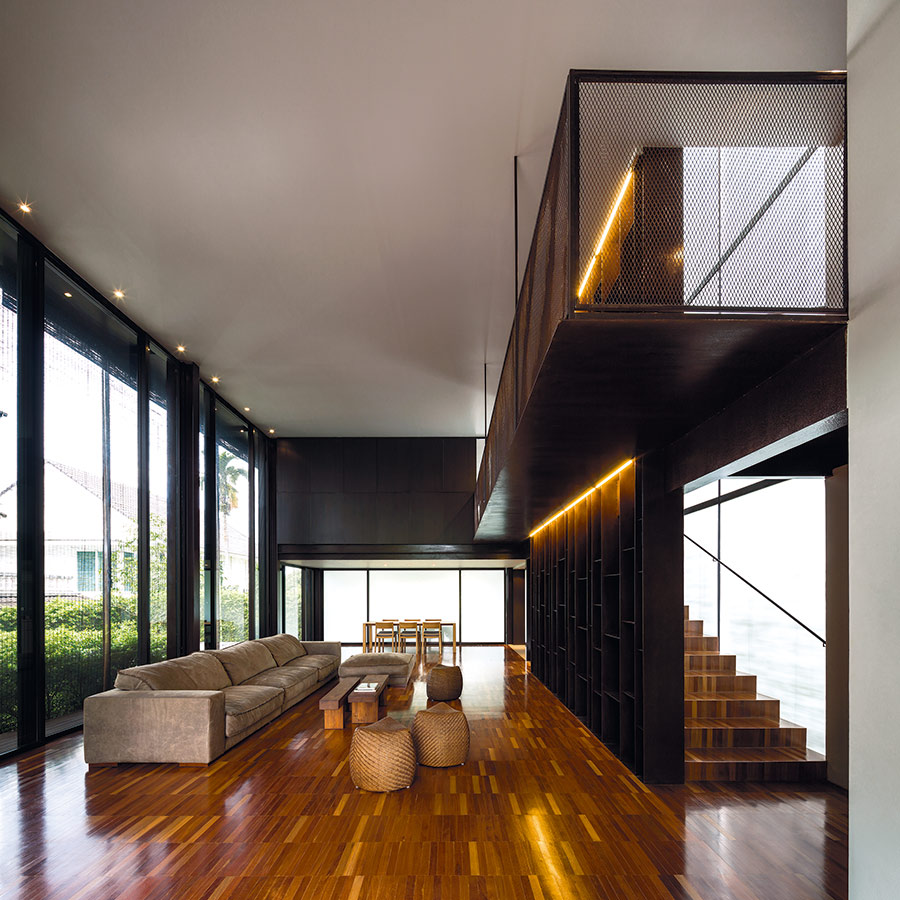 The first floor has a high "double volume" ceiling for more natural light and ventilation. A steel staircase rises from the living room to the mezzanine, which holds a workroom and guest bedroom, and up to the second floor, the owner's private space. The single staircase up from the carport connects everything from tai thun space to top floor.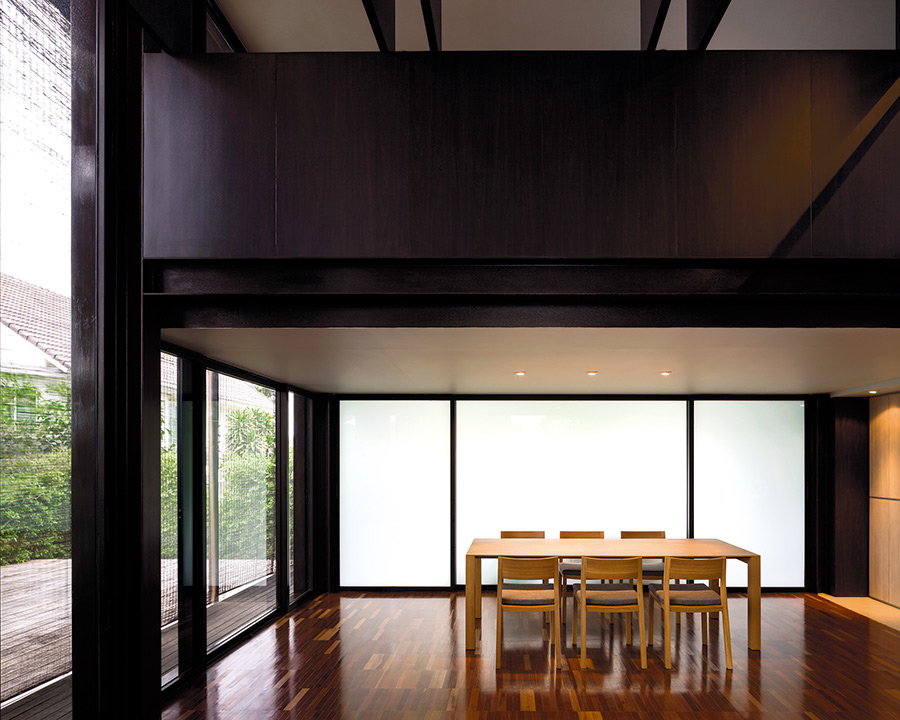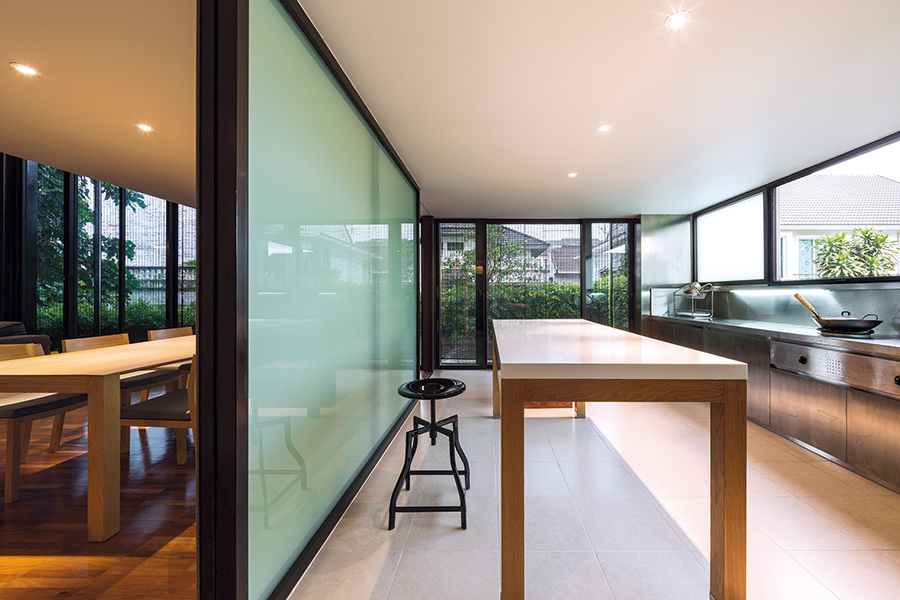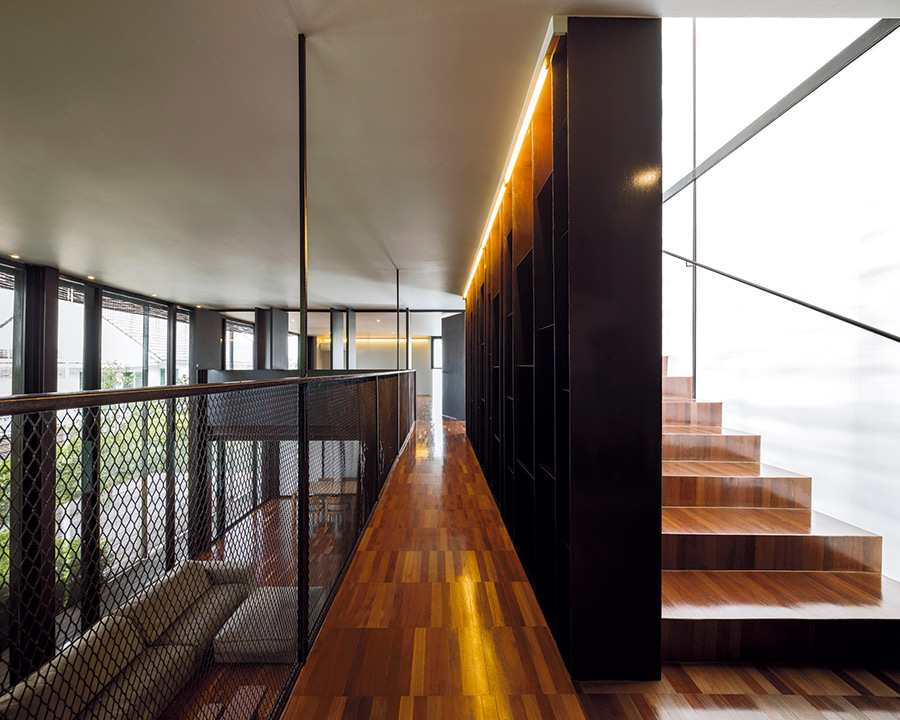 Mezzanine walkway with banister and protective gratingSteel is the primary building material, but natural materials such as bamboo are also important. Bamboo shades cover the house façade, filtering sunlight, protecting against rain, giving privacy from outside view, yet still allowing good ventilation. "We used steel not because we especially wanted to use steel, but because it was light, and we wanted that quality. Each material has its own particular value. Coming up with a principle means coming up with the quality we want. Design is a value in itself."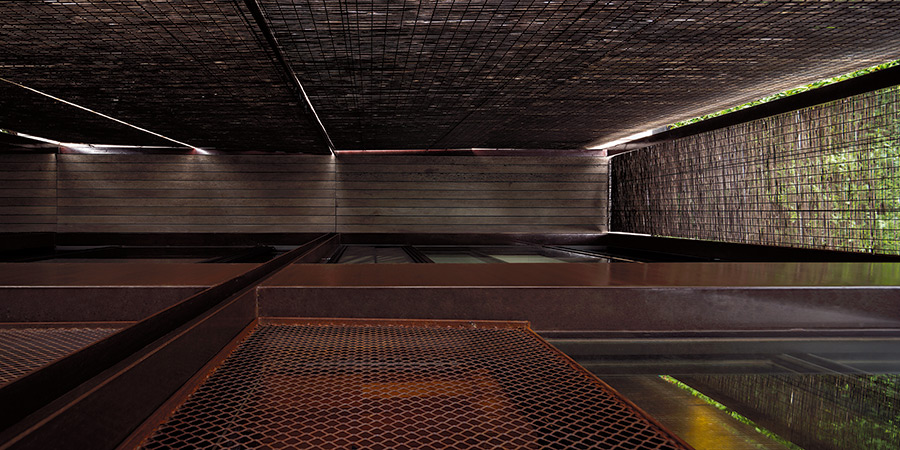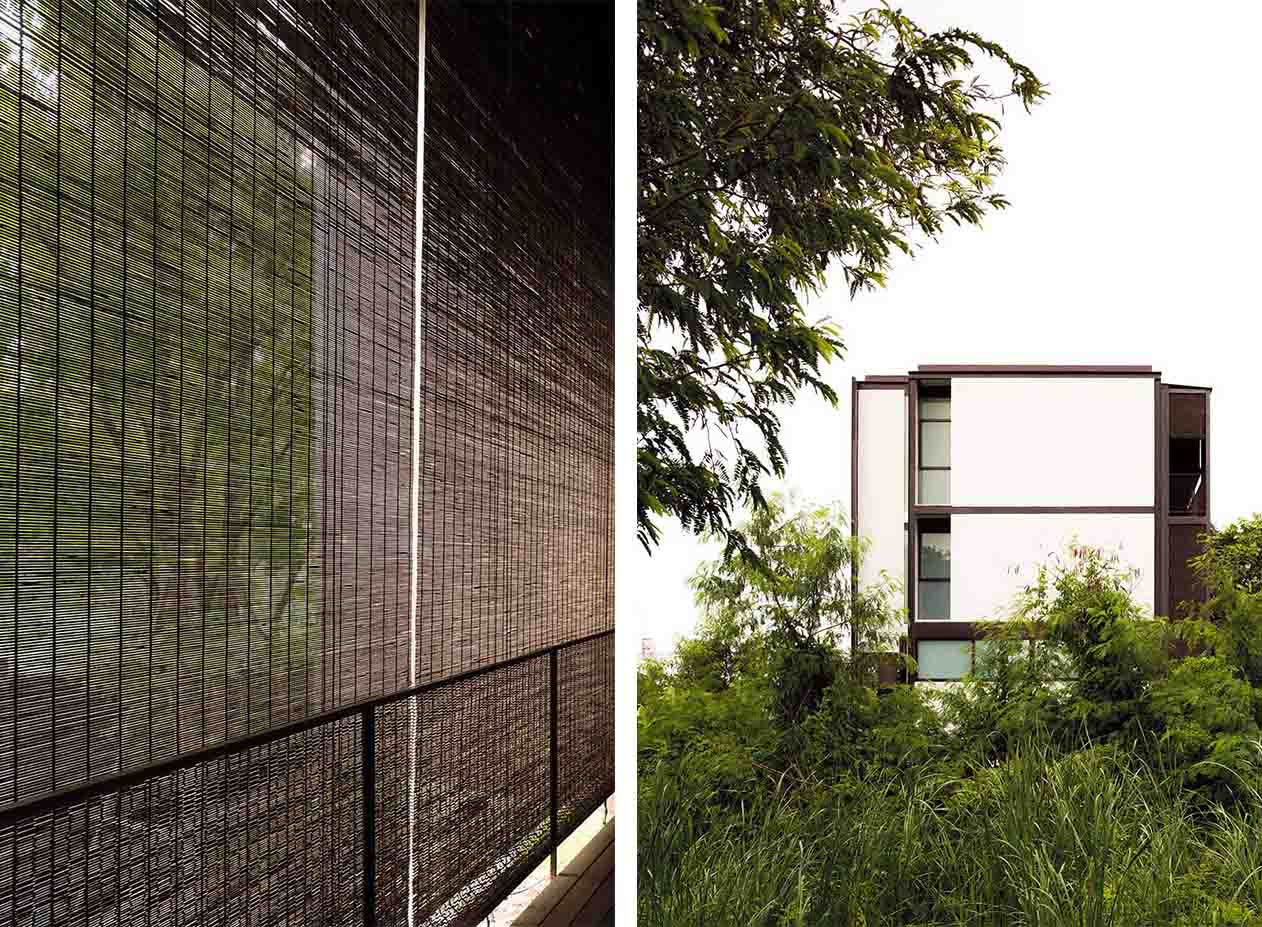 The architecture of this house reflects modern times. It's surrounded by the natural environment people long for, so no matter chaotic and confused the outside world, in this home there's a mood of relaxation and contentment: it's just a great place to live.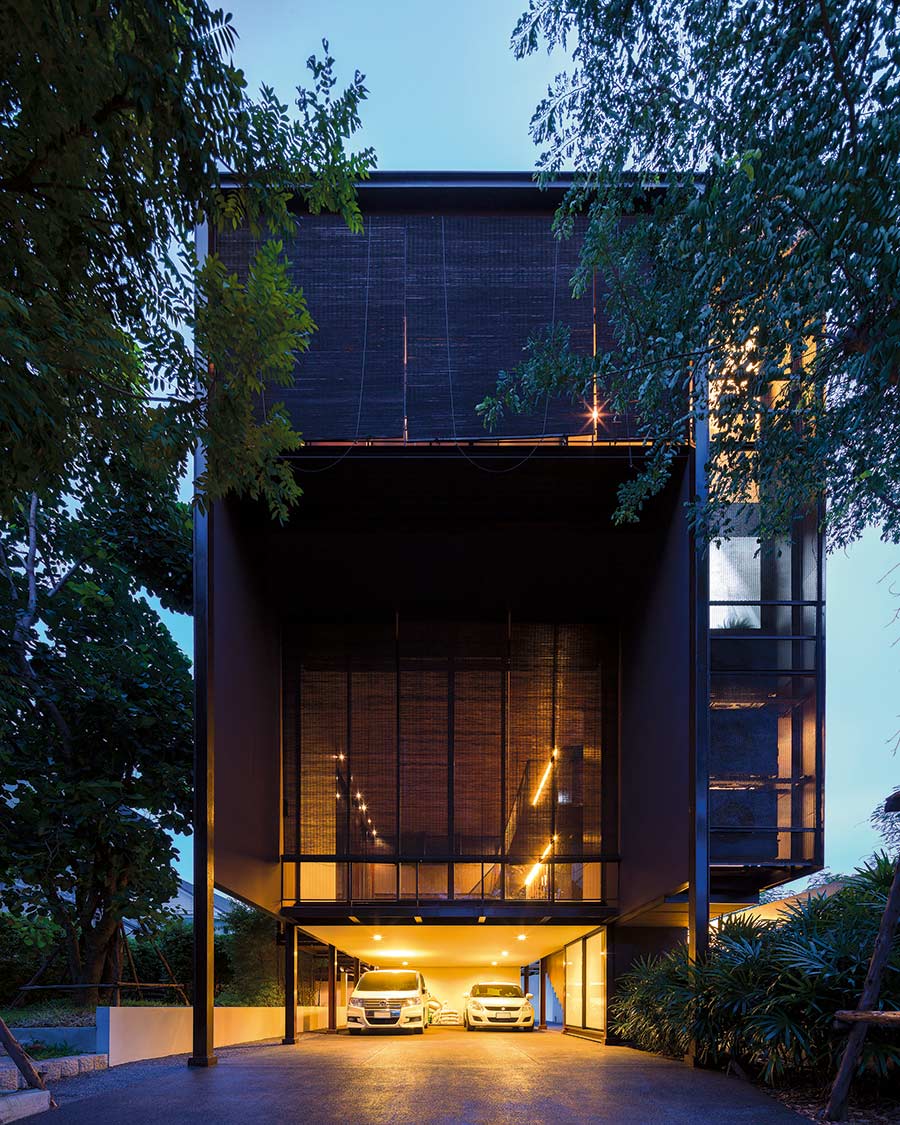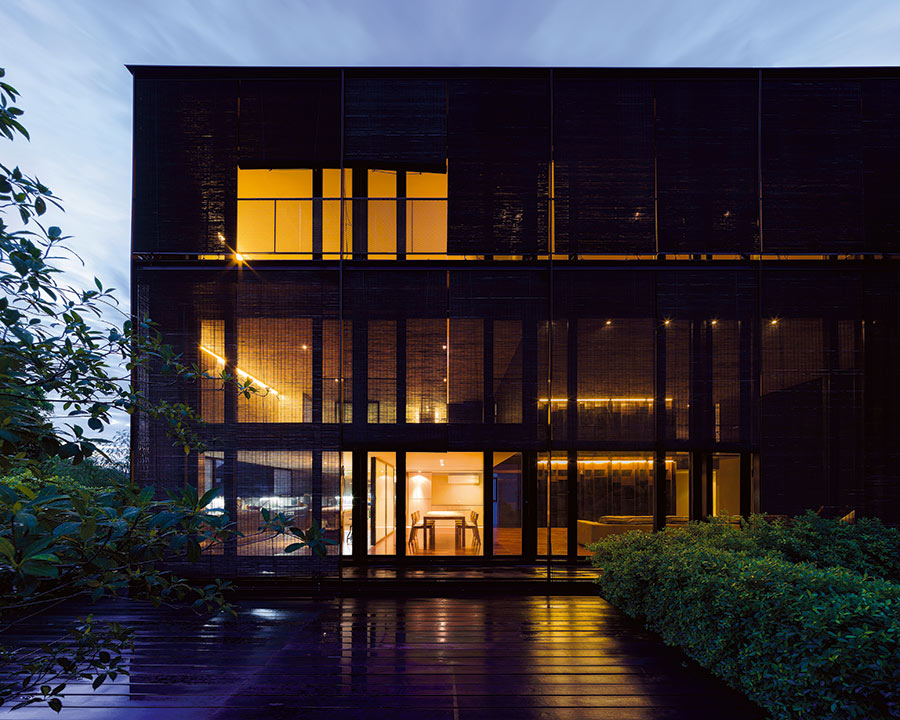 Link : http://www.boondesign.co.th/
You may also like…